Traveling to Vietnam is kind of a mixed feeling for us. It is the first time we tried to plan our best for a trip, while at the same time also the first time we got our travel scams or scam efforts. True that Vietnam is fascinating and ranking high in recent years as a travel destination in South East Asia.
It's always been famous for its nature beauty and its rich Vietnamese culture. This country offers more than just a travel experience, but also a travel knowledge for tourists or travelers. At least we learn a couple thing from our trip to Vietnam.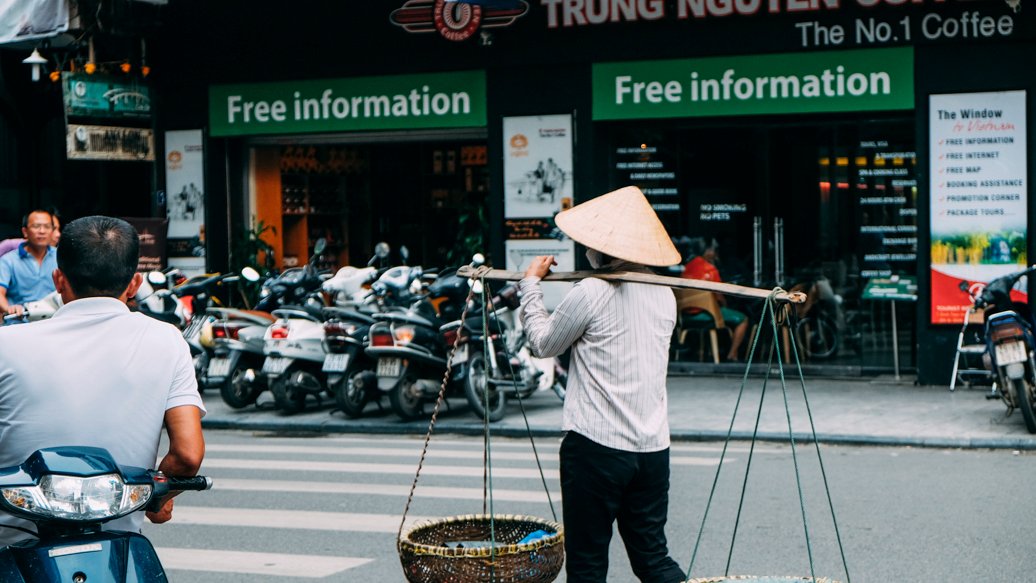 In this blog post, we just want to share some useful travel tips when visiting Vietnam. We tried to compile it in a simple way for best understand how to enjoy your traveling in Vietnam to the max. However, as a disclaimer, this is absolutely our subjective opinion and personal experience as well.
Money
When first planning the budget for our trip, we did our research and calculate for how much we should bring in cash. First thing, USD is globally accepted here in most businesses. Do take a note that 1 USD equals 22,500 VND (±), yes it is cheap. They are a third-world country, still developing their economy.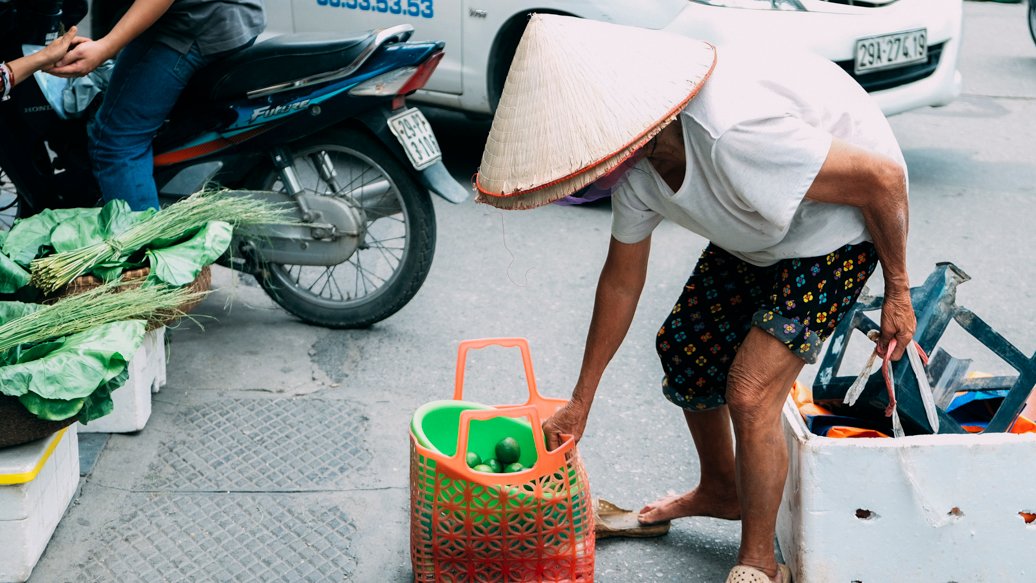 Of course, we read and heard that Vietnam is cheap. But we never thought it will be that cheap. Now, this is something dangerous because when we find something that is under our value estimation, we tend to bypass the judgment and go crazy (or not thinking at all) to spend. That is a really dangerous enemy when traveling.
Overestimating
At first, we overestimated how much cash we need to carry. But then, we underestimated how should we spend our money. We both carry a total of more than 1,000 USD in cash for Vietnam trip. That would be unnecessary unless you want to be really generous to everyone. Just to know, that 1,000 USD is around 22,500,000 in VND and that's A LOT.
We paid our hotels, flights, and tours online with a credit card. So that 22,500,000 VND is extremely excessive. We ended up spent only 300 USD in cash for 7 days trip in Vietnam. You can check our travel journal from HCMC and Hanoi to see our itinerary and how we spend our money.
But to give you the picture, for general spending:
Food; (Pho : 30,000 – 90,000 VND, Banh Mi : 8,000 – 25,000 VND, Broken Rice : 30,000 – 50,000 VND)
Mineral Water – 9,000 VND
Entrance Ticket to attractions – from 10,000 VND
You get the idea, it's cheap.
Underestimating
Carrying that much money is kinda dangerous and uncomfortable too. You want to keep it always in your possession but you're worried about getting robbed. You want to leave it at the hotel, but you worried if the hotel is safe enough.
And you definitely don't want to run out of cash on the last day in Vietnam while waiting in hunger for your flight but you don't have enough cash to eat for 2 persons, so you just get a cheap fried rice and literally spend your last Dong. That's our experience by the way. 😂
We totally miscalculated our spending, just because we hold what looks like a lot of cash and still left many on our 6th day before flying tomorrow, so we try to spend it. Think this way, you hold USD 100, suddenly now you have VND 2 million cash. And you spend only in thousands or tenth of thousands. Currency trap.
Currency Exchange
Foreigners usually exchange their local currency with Vietnamese Dong when they arrive in Vietnam. It's kinda hard for us to get the Dong first hand in our country, most money changers don't sell Dong. So we exchange with USD.
You can exchange your dollar in the airport, hotels, jewelry shop or travel agents. We exchanged ours twice at the airport in HCMC, the one inside the airport right after you pass the immigration has a better rate (USD 1 = VND 22,439) than the one outside near the pickup hall (USD 1 = VND 21,100). And once at a jewelry shop in Hanoi (USD 1 = VND 22,400).
Avoid the hotels, travel agents, or tour companies as their rates are usually bad. Be careful with some places that take advantages of foreigners trying to exchange their dollars.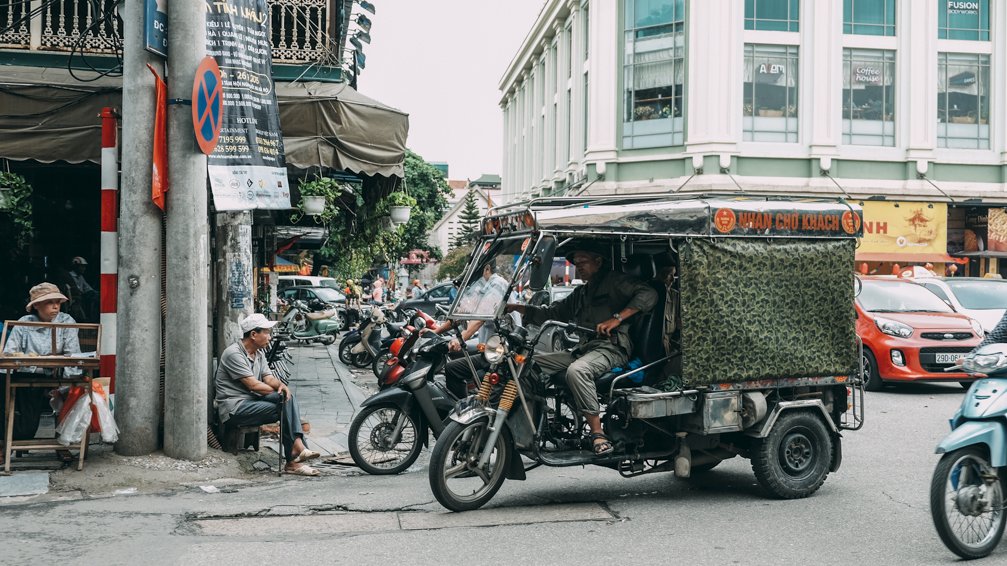 Transport
We mostly walk by foot when we're in both Ho Chi Minh City and Hanoi. But the usual transportation in Vietnam is public bus, taxi, or rent a motorcycle. For taxi, there are some companies that are recommended and trustworthy, Mai Linh (the Green Taxi), Vinasun or Taxi Group.
Be careful with many illegal taxi drivers who tricks their customers especially foreigners. They cheat the meter, take a "shortcut" which turns out to be a longer route, etc.
You know what? Just ride with uber! It's easier, safer, and cheaper. Yeah, Uber! If you use this link, we both got a free ride. Or maybe you want to sign up as an Uber driver? Check this out.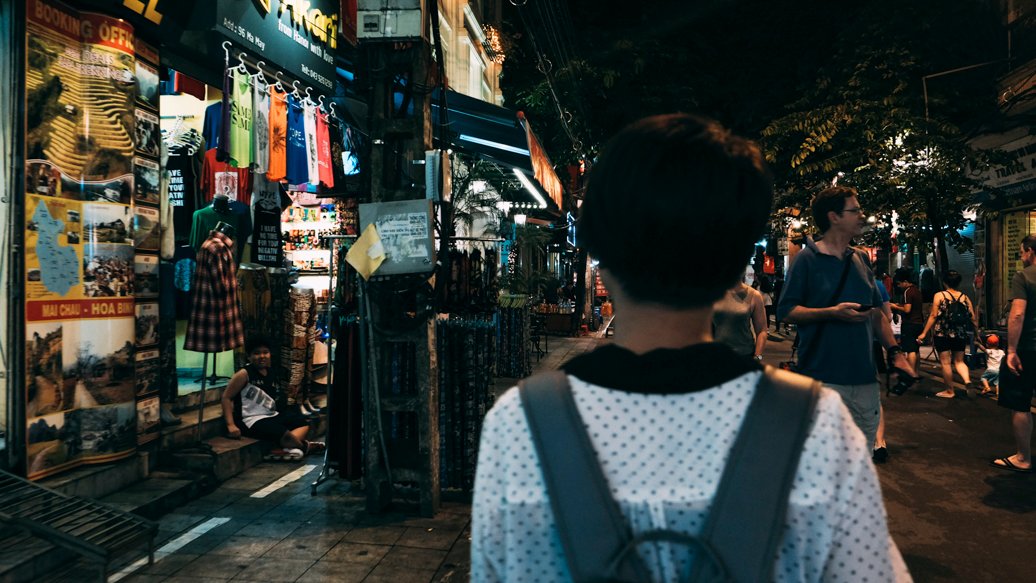 Location
You heard the saying: "Location, location, location…". It is one of the most important things to consider when traveling. You got a good location, you can enjoy the best out of a city.
We stayed in Duc Vuong hotel in Ho Chi Minh City, which is located in Bui Ven street. The three best locations to stay in Ho Chi Minh city are Pham Ngu Lao, De Tham, and Bui Ven. Easy to find food.
While in Hanoi, we stayed in An Nam Legend Hotel, located just 3 minutes walk from Old Quarter and Hoan Kiem Lake. Best place to stay in Hanoi will be around Old Quarter and Hoan Kiem Lake area.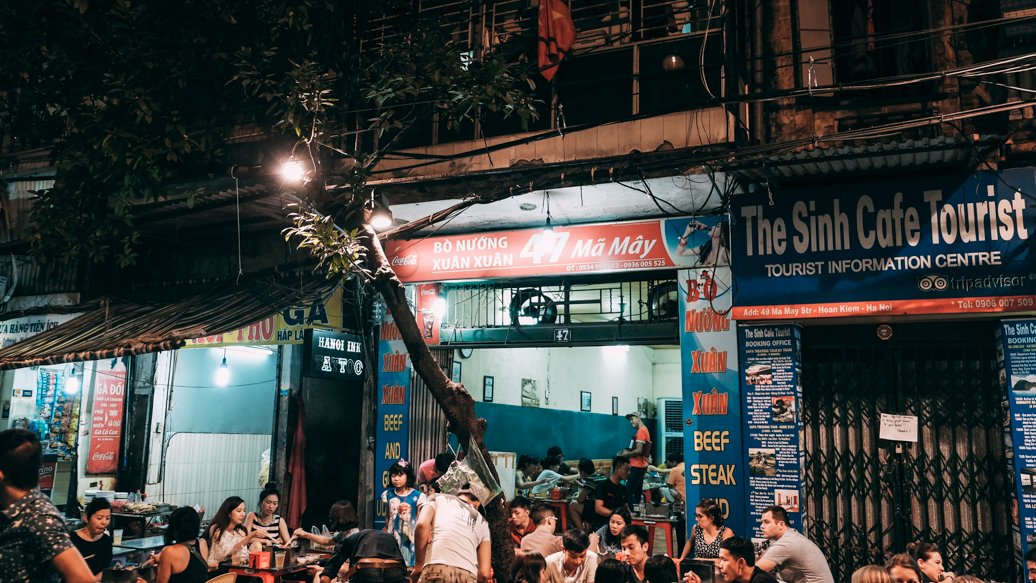 Food
Vietnam also famous for its food. Vietnamese food as we know has gone viral internationally. Not just because of their rich taste, but the mixed of a healthy food together with their herbs becomes a top culinary experience in Asia.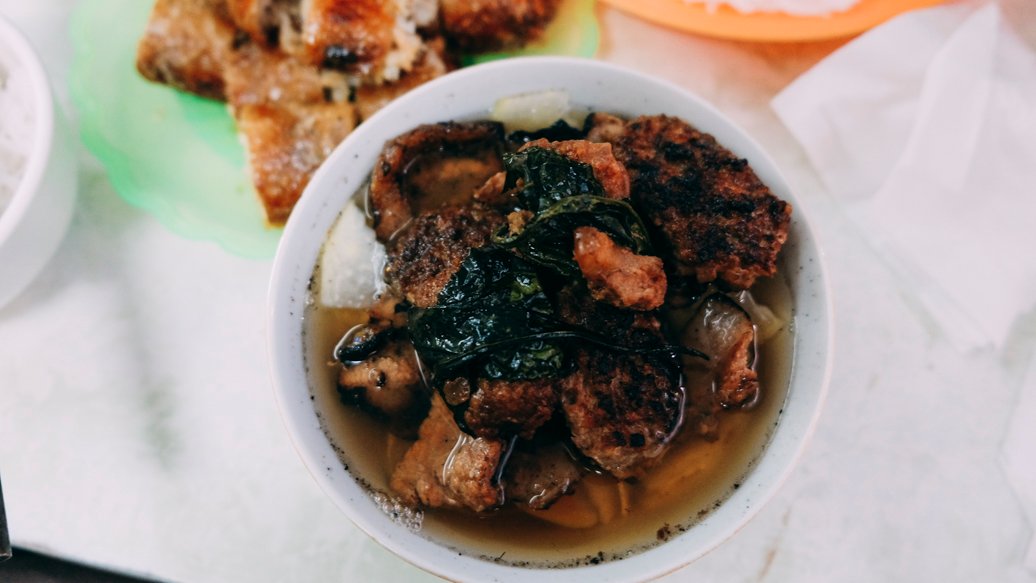 We tried their famous food, Pho. Yes, it is amazing and different than any other pho I have tried in my country. It is on another level. 😱 You can read more about our culinary journal from Vietnam.
Some of the best food we tried are Bun Cha, Pho, Banh Mi, and Com Tam. You should try Hanoi egg coffee too.
Destination
While you can be overwhelmed with the hustle and bustle of the city in Vietnam, you can also be amazed by some travel destinations in Vietnam. Try to visit some of their historical places, city icon, and even some beautiful nature landscapes.
Our best experience in Vietnam was when we visit Ha Long Bay. A day cruise that we had surely not enough to satisfy our wanderlust. We recommend an overnight on the cruise when exploring Ha Long Bay. Just to get the best of it. Read more about our experience in Ha Long Bay.
There are several top destinations in Vietnam, such as Hoi An and Sa Pa. You will enjoy Chu Chi tunnel experience as well, it's usually an itinerary when you visit Ho Chi Minh City. Be sure to check our post about top 7 places to visit in Vietnam. We tried to cover the best.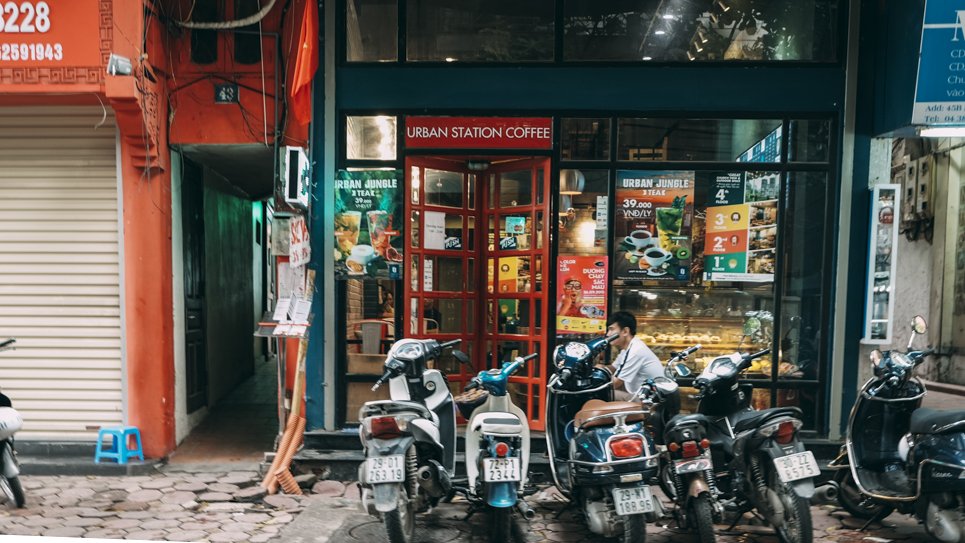 Scams
This is something that you can find almost everywhere online. Try Vietnam travel scams or Vietnam tourist scams. Dang, that's a lot of articles for that. Yes, Vietnam may be famous for its beautiful places, but also famous for tourist scams.
This is something we can understand as Vietnam is relatively new to International tourism. And they just break free from the most brutal war in their history in 1975. So everything going on with how the locals treat foreigners are quite understandable.
Most scams happen to western tourists. Even though we Asian will also get scammed whenever they see the chance, but it's worse with western tourists. I'm sure if you ever visited, chances are you got at least one scam experience. Either you realize it is a scam or you just don't know you're just got scammed.
Airport Taxi Scam
We had our first scam effort, right after we landed in Ho Chi Minh City when we tried to find a taxi to get to the hotel. A guy came to us and offer a taxi ride for 600,000 VND! He is really persistent and being pushy by telling us that it's far and he offers the best price, straight to the hotel, bla3. When finally we buy through the taxi counter for VND 220,000 flat.
Coconut Seller Scam
Around the tourist attraction area, the museum, palace, cathedral, and the post office, there were lots of people selling coconut. Those guys were using a bamboo yokes hung with baskets at each end and walking around the blocks. We did buy one on our first day when walking around. It costs us VND 35,000.
But this one guy, good job sir. Basically, they will try to be nice at first, chit-chat with you, before they either suddenly cut open a coconut and hand it over to you or they will offer you to take a picture holding their thing (basket or whatever). And it all comes with a super expensive price. Freaking VND 150,000 for a coconut in our experience!
When we look up online, this scam is quite famous. Check this coconut rip-offs. So be careful, don't hesitate to decline or even ignore the seller if they being pushy and just keep walking.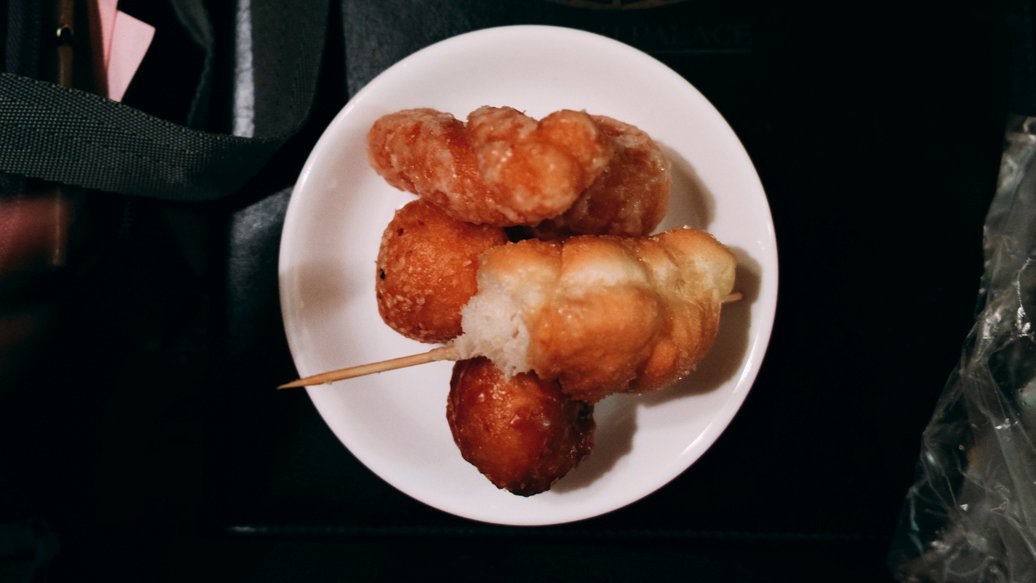 Street Vendors
This time in Hanoi, when we want to try those delicious looking snacks that some women selling around the Old Quarter area. The lady that we bought the snack from, is basically blabbering. She did it on purpose to distract us when we asked about the price. They will try not to tell you the price and they will hit as high as they can with it.
We bought 2 bread sticks and 3 sweet potato balls. When I asked how much, she replied, "150,000 Dong…". Only this time we refuse to pay that much and return the food to her. We asked the detail price for each snack, she blabbered as good as she can. You know how much she finally sold us those snacks? VND 40,000. Now you know what to do when you encounter these kinds of street vendors.
Attractions Scam
When we visit the Ho Chi Minh Mausoleum in Hanoi, we missed the opening hours. We thought we will just ask some random locals nearby. We saw some middle age men hang out on their motorcycle. Turns out they are some kind of taxi bike (I don't know the word for that, you get the idea… In my country, we call it ojek).
So we asked about where is the entrance and that's all we want to ask. But I shit you not, he gave us more than what we asked. Basically, he is blabbering, something that foreigners will not understand. They will mix some English in-between just to let you keep listening to them. He talked about many things before finally, we get it that he said it is closed.
We should've just walked away, but unfortunately, we asked further questions. Long story short, he lied to us that we cannot enter at all while we can still enter the Mausoleum area and take pictures. He also won't show us where to enter instead he tried to rip us off 300,000 VND for a tour with his bike.
I kid you not, he is a very persistent guy, he chased us twice, though. The second time riding his bike. Next time, no need to ask. Just find the information from a legit tourist center or your hotel.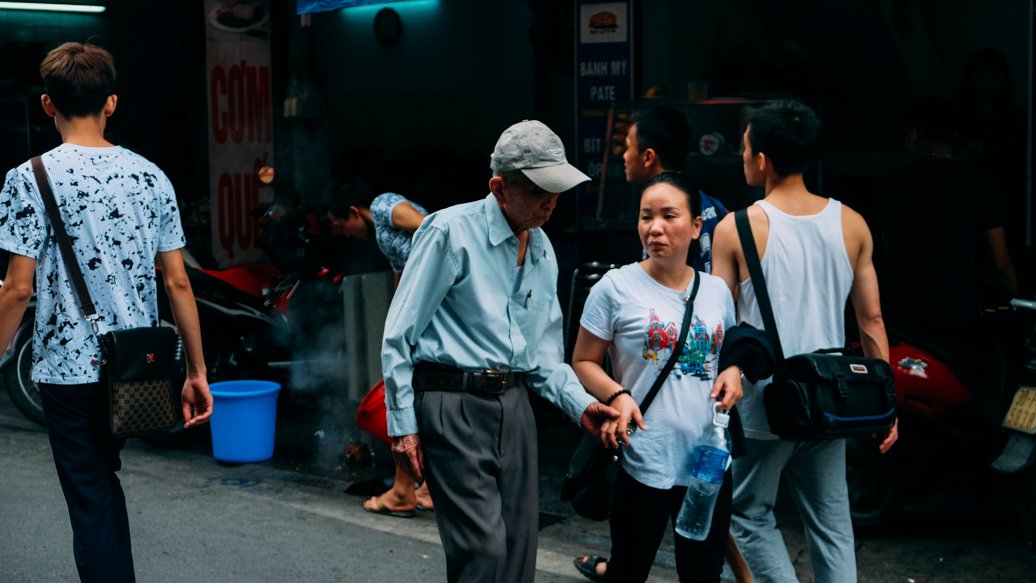 Restaurants Scam
Be careful when you eat or buy food from a place that has no price list. Once they know you are a foreigner, d*mn expensive. We bought a Cơm tấm from a restaurant on the street across the Tru Nguyen coffee in Old Quarter, Hanoi. We bought a rice with 2 vegetable menu and 1 pork meat. I thought it will costs only around 50,000 – 70,000 VND something.
We bought a rice with 2 vegetable menu and 1 pork meat. I thought it will costs only around 50,000 – 70,000 VND something. She spoke Vietnamese, of course, we didn't understand. Then she talked in Vietnamese to who I think her mother, it's like a question. Then the mother answered, then she replied us "140,000…".
We both know there's something wrong with that price. But, given the situation that people are queueing and they seem to be busy serving customers, we let it go. But it tastes pretty good, though. Not bad. ☹️
Newspaper or Books Seller
This one scam or should I say rob attempt happened to us in Hoan Kiem lake area. We're walking near the lake, where this guy who sold newspaper came really at a close distance from Steffia. While being really pushy with "selling" his newspaper, he literally trying to grab anything from her pocket, her waist pack, before trying to get his hand on the phone which in Steffia's pocket.
Luckily, the phone was stuck in her pocket and that guy immediately walked away when she realized that he's into something. There is some report that says the Hoan Kiem Lake is one of the areas that many thefts happened. Just be careful with your stuff. Be vigilant, stay alerted.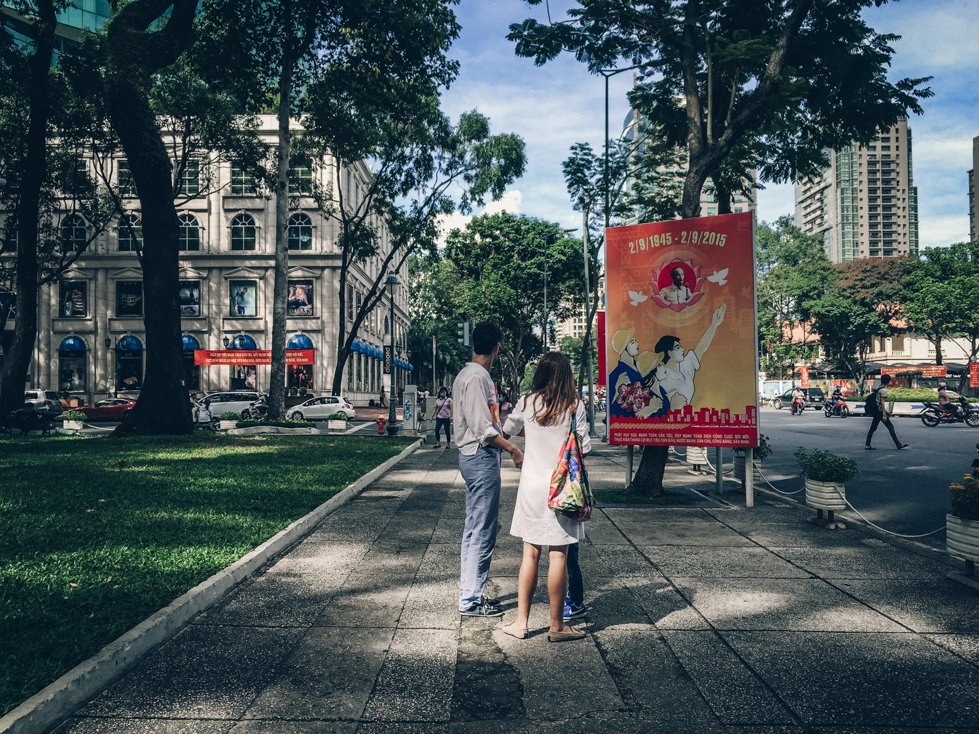 In Conclusion
This simple guide is simply something that we want to share with you guys, fellow travelers. We feel the need to let people know about things that can make their traveling easier and more enjoyable, as well as the urge to warn people about things to be careful of.
We had our experience both good and bad. We got scammed, why should you too? So please if you find this post useful, do share it with your friends and family that you know will soon traveling to Vietnam. You might also want to consider a travel insurance when traveling here.
Check out this scam experiences from some professional travel bloggers:
---
SPONSORED
Thanks for reading! Check these links below if you want to get some deals on your next trips, as well as we will get something in return to keep us on track. 😉