Having a good place to stay when traveling is a no brainer. Having it in a good location is a bonus, and booking it at a cheap price is the ultimate bonus. It's always in the mind of every traveler, no doubt about it. That brings us to this last hotel we stayed during our trip in Ipoh, Le Metrotel.
This is our fourth out of four hotels that we booked. Again, if you haven't already, you can read the whole series of our Ipoh trip from this very first Ipoh travel journal, just so you can merge well with this. I also did a review for each and every hotel we stayed at in Ipoh, Sekeping Kong Heng, M Boutique Hotel, and Container Capsule Hotel.
We're not playing the game of "The Best Hotel and whatever…" since it is a very subjective thing, but we're gonna try our best to share our thoughts and review about this hotel.
Before You Book
Like everybody else, of course, we did a research when booking a place. We tried to find a hotel that can accommodate our itinerary in the new town part of Ipoh. We had 2 hotels booked at the old town part, 1 other hotel quite far to the south, so this last one must be close enough to some place that is on our itinerary. Le Metrotel it is.
Mind you, when it's weekend in Ipoh, most hotels in Ipoh are fully booked. Ipoh seems to be quite a popular 'escape' for Malaysian and Singaporean. We had our eyes on some hotels but in just hours, they're all gone. So we shoot the arrow at this hotel while it still has a room.
Location
Being located in the tourist hub of new town Ipoh and very conveniently close to almost all kind of Ipoh's food, Le Metrotel is a great choice. It is the very reason why we booked it in the first place.
This is the place for all food lovers or travelers who are into culinary. Surrounded by famous food from Ipoh, literally just around the block to a very bustling night market, restaurants, and hawkers.
Across the hotel, there are Salted Chicken Aun Kheng Lim, Nasi Ayam Pak Kong, and the famous Teck Kee just 2 minutes walk. Those three are in our itinerary to try, that's why.
There's more food to explore around the block, we even walked a bit further away (still close enough) to a street hawker center at Jalan Sultan Ekram. You can see our culinary experience in Ipoh for a better information.
Experience
During our stay, we almost have no complaint, except for just a couple thing. But it's really wasn't a deal breaker. Let's sink into it.
It's not a big hotel, rated 3 and a half stars. Upon arrival, it's not the friendliest budget hotel you can find in Ipoh. The receptionist which happened to be an uncle (around 50-60 ish) was also not a friendly staff you'd expect. He's not bad, he's just in a serious mode of working and get things done. Unfortunately, we're not allowed to check-in early (12 a.m.).
After we came back to check-in at 2 p.m. we went to our room and put our stuff. Although it's a modern hotel, so they said, I found it felt kinda a bit old? I'm not sure, it's either the building, the furniture, or the yellow tungsten lighting that kinda need an improvement. I found it kinda dark in the hotel, it gives you sort of 'old' feel to it.
Room
For a standard twin room, space is pretty decent, enough for both of us to move around. The bed was a-okay, not the comfiest but I found it more than able to sleep on. No weird smell whatsoever, which is nice.
Only a bit of speck of dust at some part of the room, especially in the corner, meh, not really a big deal for us. Bathroom, decent space, and cleanliness, warm shower available, standard amenities in the room.
Nice big window facing the main street which is always a nice factor we're looking for in a hotel, a view that will complement your waking up to the sun. We need a window.
The only downside for us was the lighting in the alley and the room, we found it weirdly uncomfortable. Please, Le Metrotel, work on your lighting. Here are some photos of how it looks.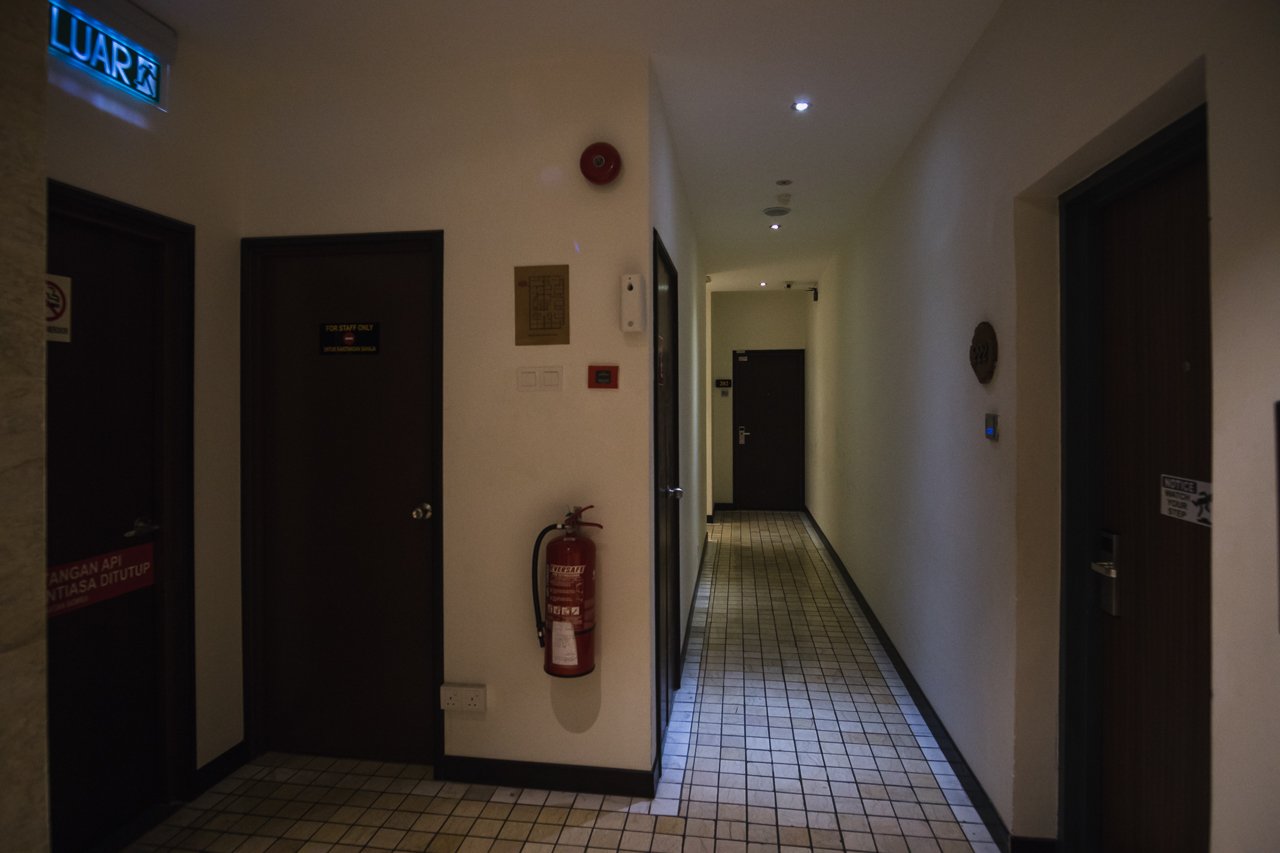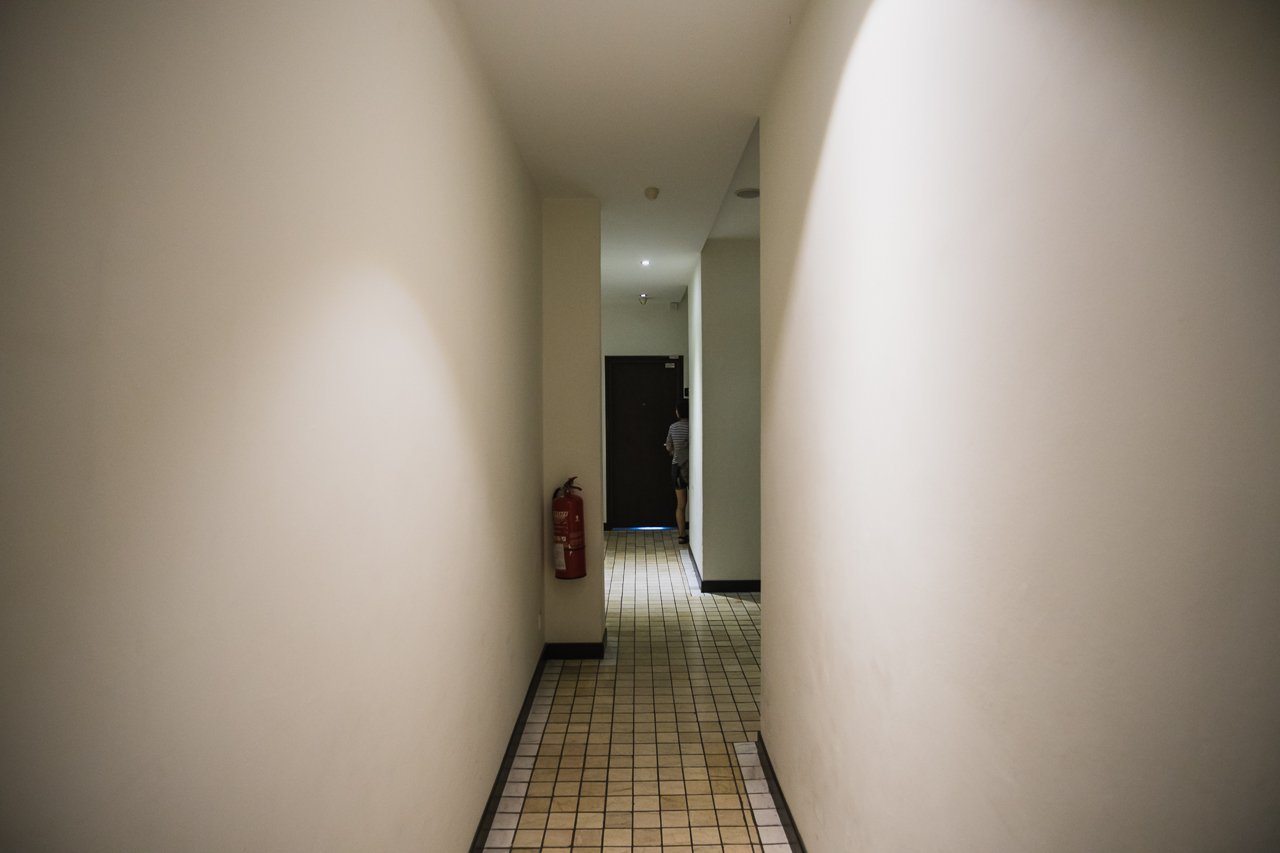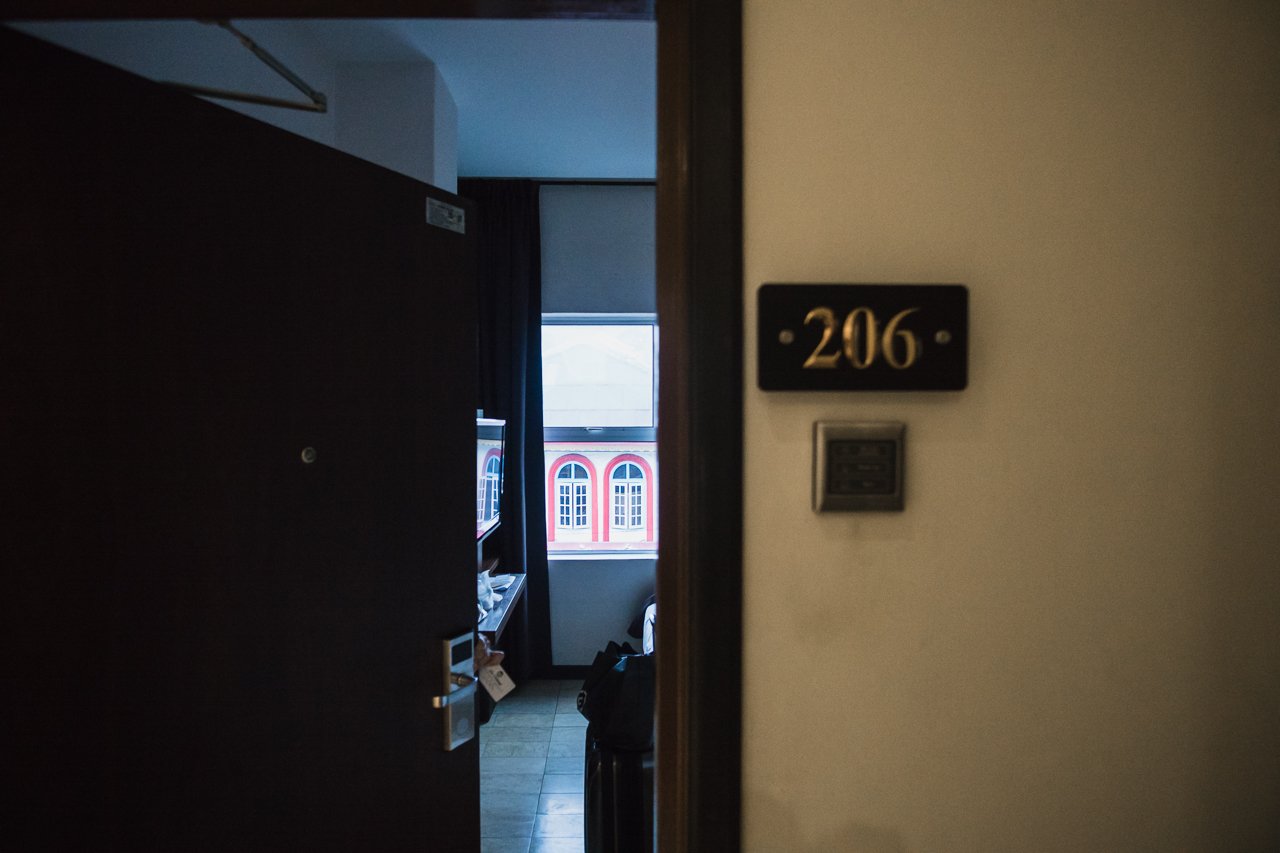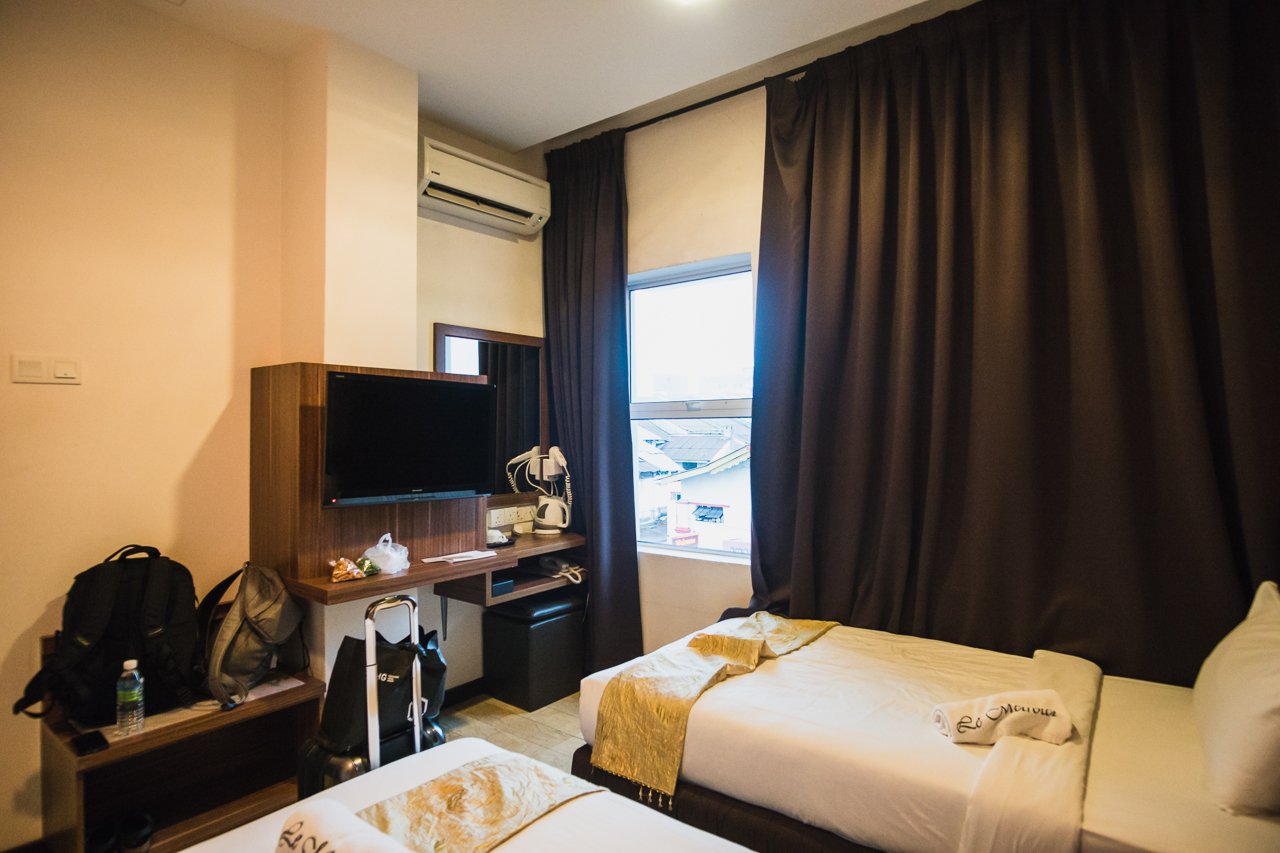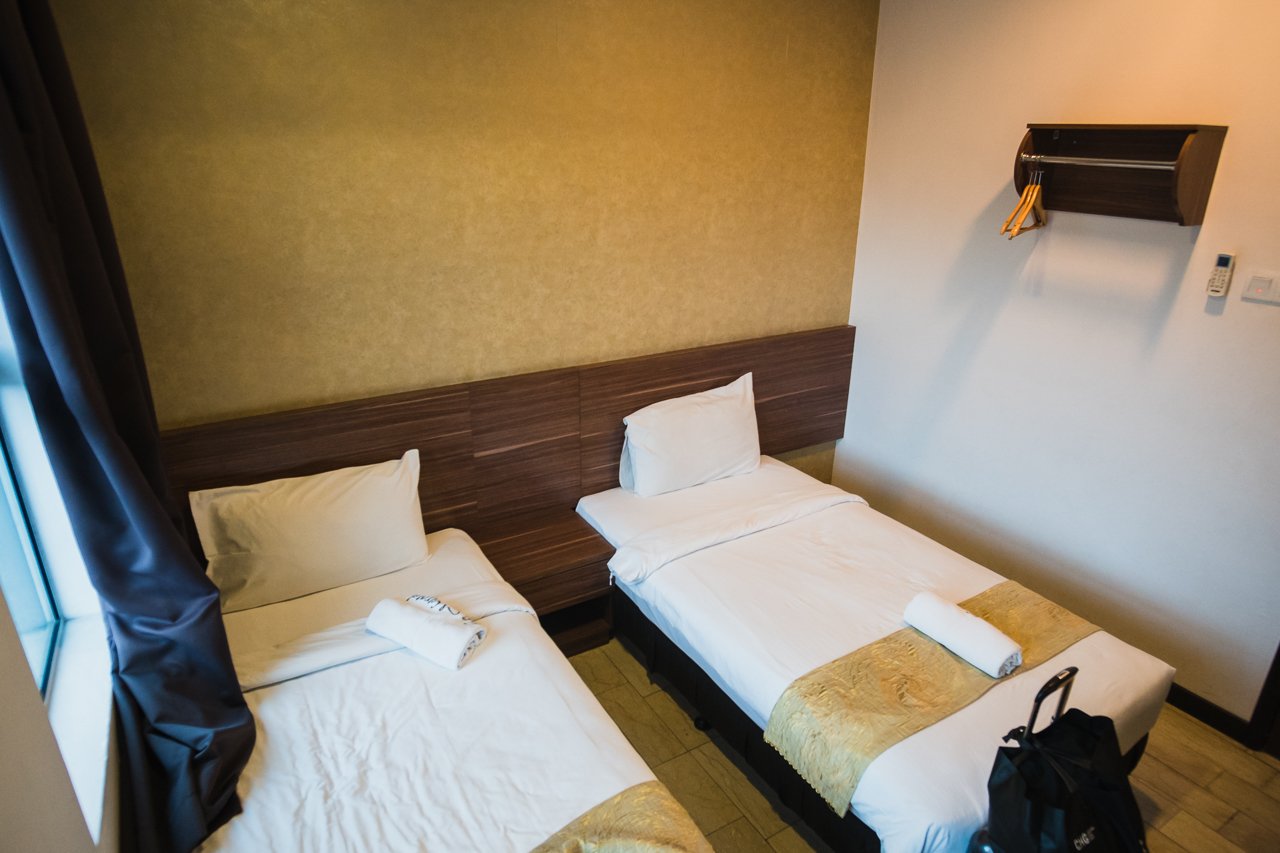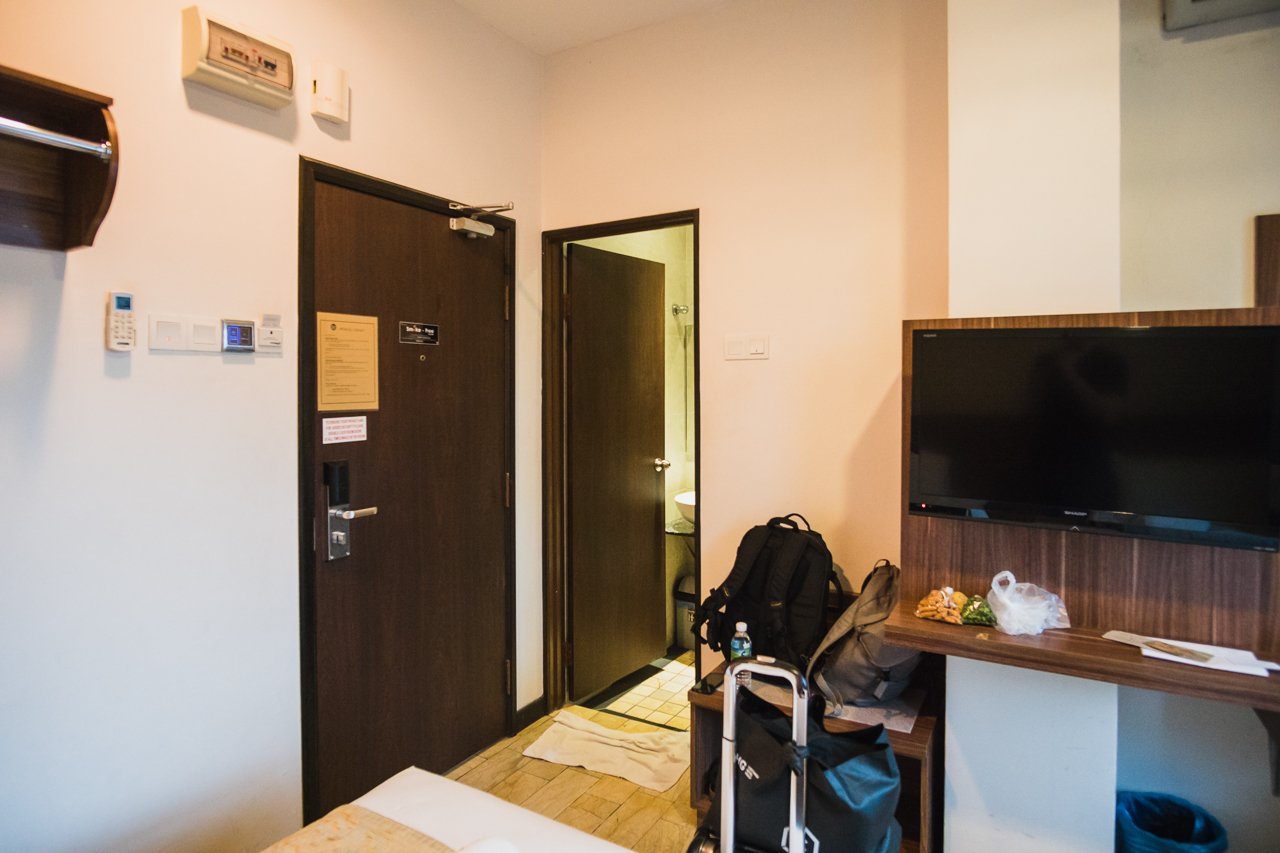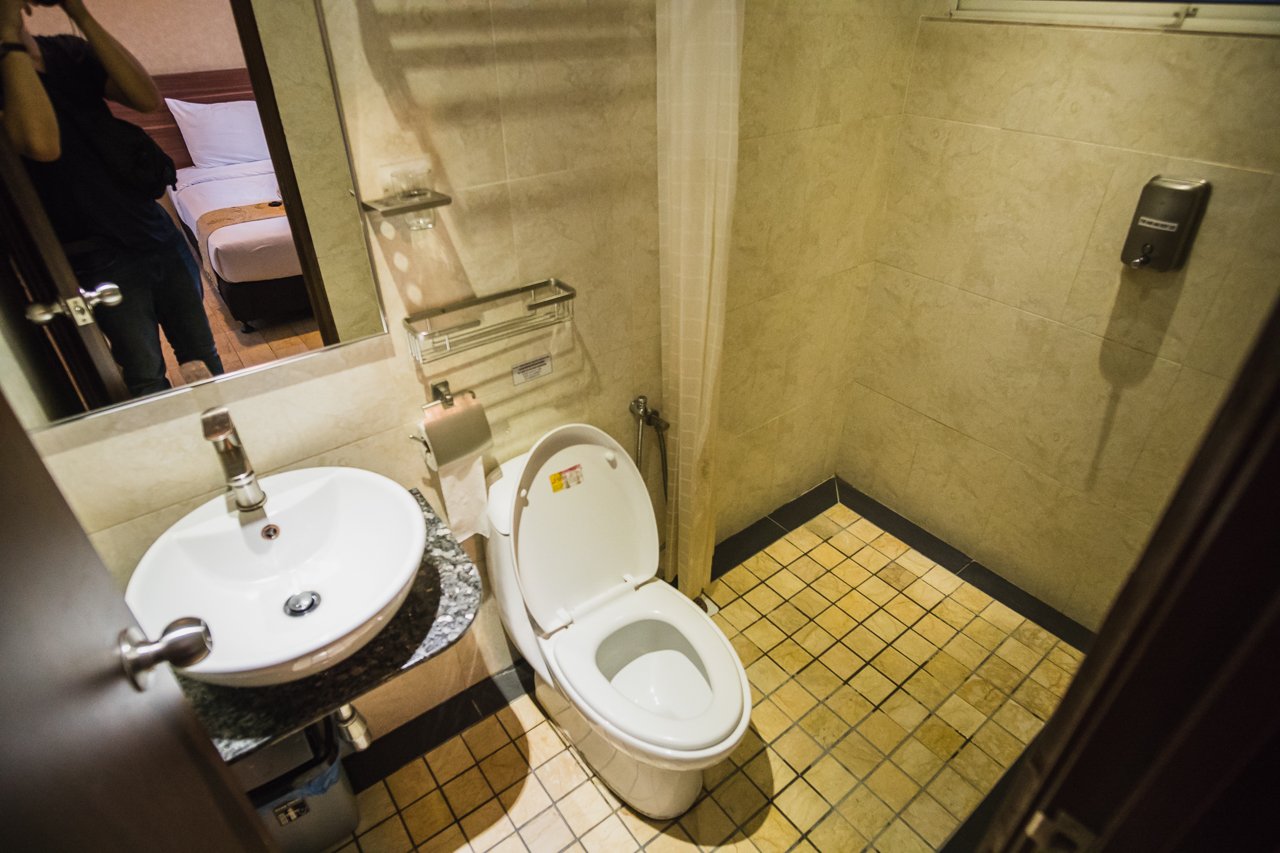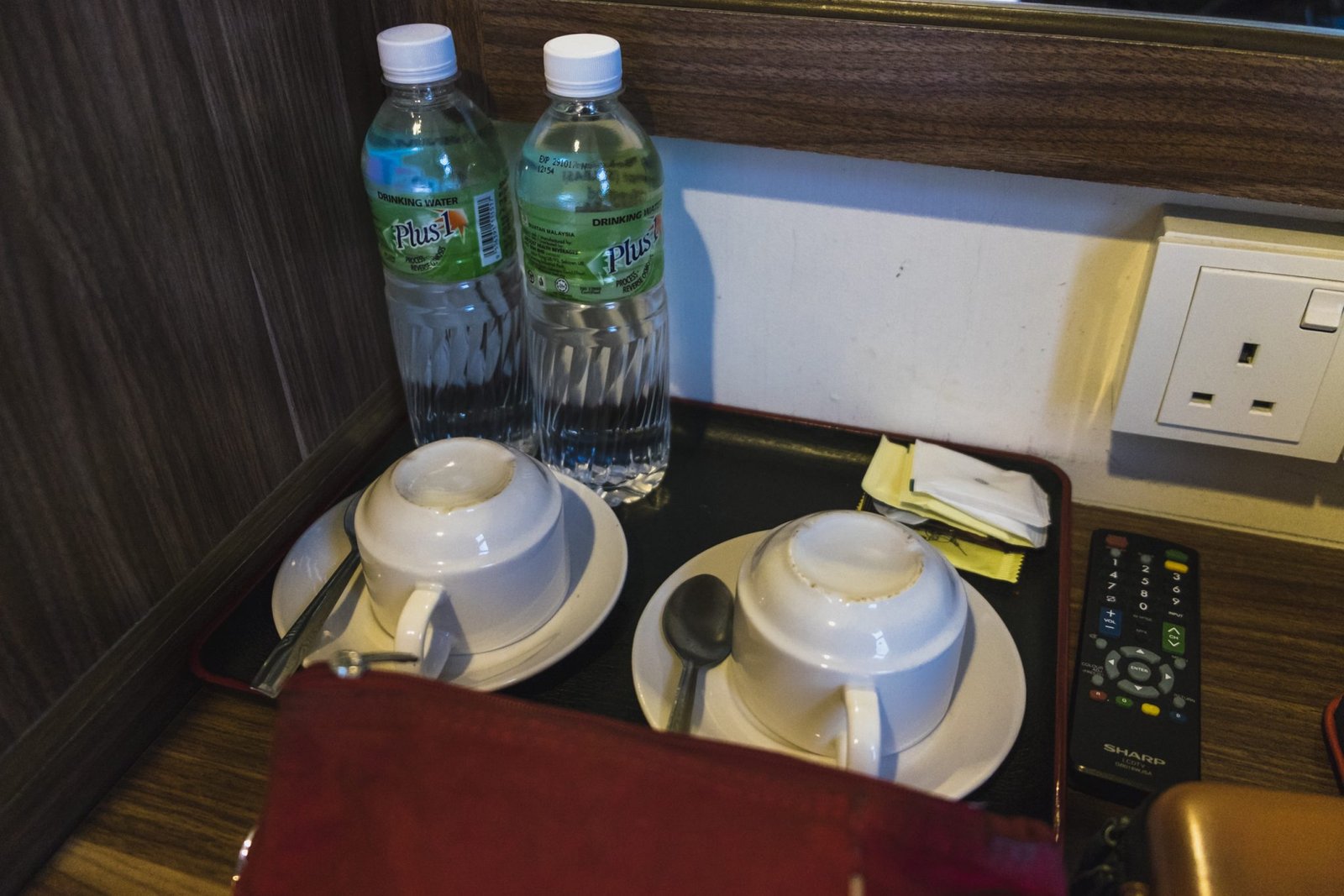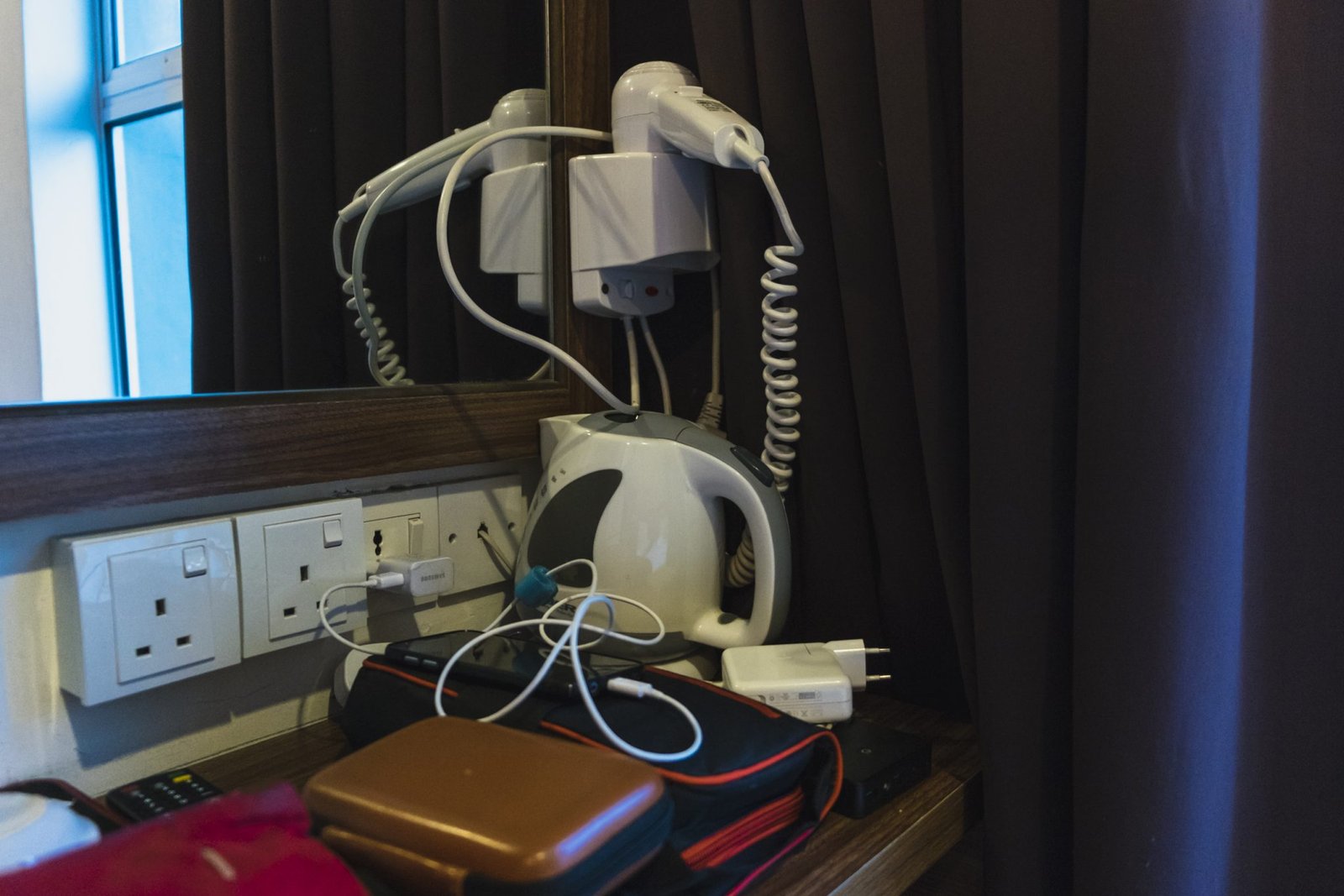 Conclusion
Other than that, we don't really have much to say about this hotel, it's a-okay. Considering the price for RM 120/night by the time we book, it's a win-win, especially for the location. Ask for the room that faces the Aun Kheng Lim Salted Chicken, it's a better view than the other side.
Enjoy your stay at Ipoh! If you're looking for a little bit more adventure, try Sekeping Kong Heng. Worry not about your itinerary, we compiled some great attractions to visit in Ipoh. Don't forget to subscribe to keep updated on our latest trip. Leave a comment below if you ever been or want to visit Ipoh. Until next post, bye!
For Booking:
---
SPONSORED
Thanks for reading! Check these links below if you want to get some deals on your next trips, as well as we will get something in return to keep us on track.
---
This is the map showing all the places we've been as well as those we canceled to visit due to our traveling time. Hope it's useful.