Hai guys! Back again with the day 2 of our short vacation in Bali. It was outing to be fair. The first day was fun but tiring. Not the typical day I would have on this beautiful island. If you have no idea what I am talking about then go and check it here.
It was an amazing experience but did not really feel like a vacation in Bali. Why do you ask? Because there were no beaches yet. You can't go to Bali and skip the beach. Because heaven forbids it. You have to. This is where you can wear shorts every day. Also, the sea is just around the corner. But today was the day we set the holiday right. So sea, here we come!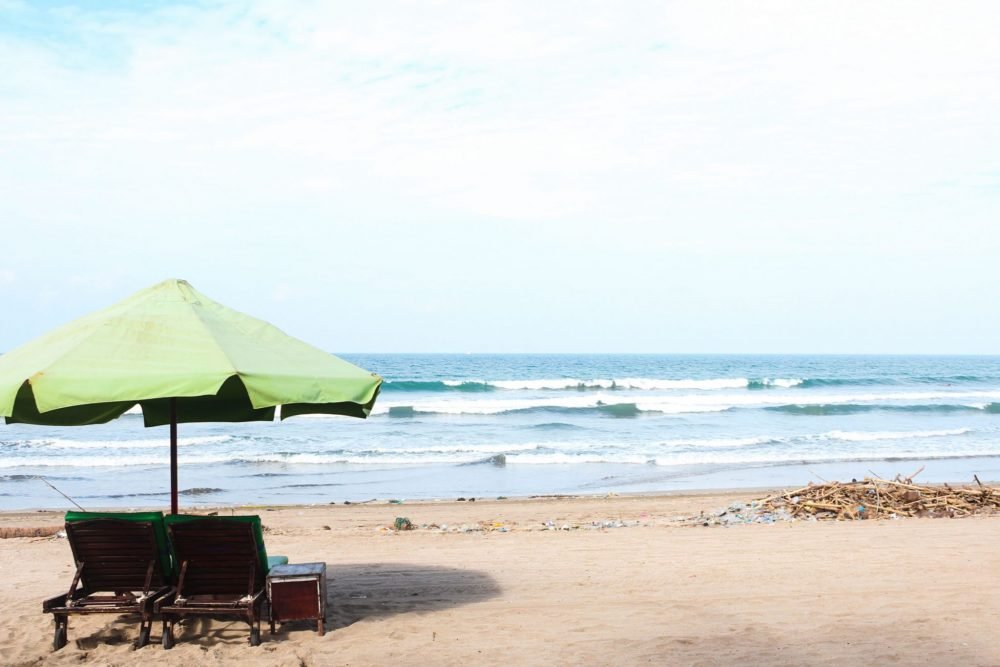 Cycling Aftermath
You might already know that we went cycling on the first day. It was a long route from Kintamani to Ubud. It was such a cool experience but the aftermath was not as cool. The next morning was a morning full of groans.
You know the feeling when you start doing sport again after awhile. The sore muscles and stiff body? Yeah, that's what everyone felt the next day. It was a struggle to get out of bed.
Adding to that was the sunburn. My skin felt like burning and its sting. But what's worse than the sunburn was the tan line. Because I didn't get the sexy bikini lines. But I get the sexy elbow pads lines. Super flattering 😂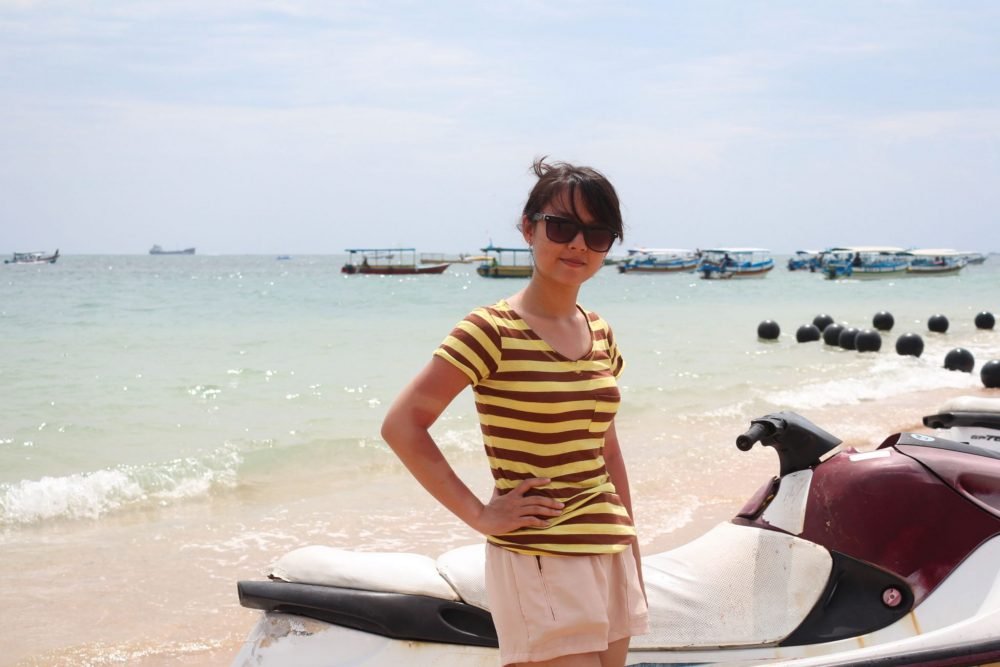 So, moral of the story is to exercise more often and wear sunscreen. If you are a rebel like me then use the after sun gel. Because it will help soothe burning feeling. And the next thing you know, you can sunburn yourself again. JK!
Breakfast of a Champion
Good for me that the hotel breakfast was good. At least it helps distract my mind from the burn and embarrassments. We are staying at Fontana Hotel. I will share more about this hotel on the next post. Sort off a mini review.
But one of the thing that I love about this hotel is their breakfast. It was buffet breakfast and the food selection is not too bad. They have a pancake station where they make it fresh for you. Also, they have an egg station. Order your egg whatever you like. There were, of course, selection of Indonesian food. All taste pretty nice.
What stood out for me was the bread section. They provide a huge selection of bread, from muffins to white bread. There was also toaster with multiple of jams provided. I think their croissant was one of the best that I ever taste. Their muffin was lovely. Their pancakes were also really good.
I am really pleased with the breakfast. This is not a giant hotel chain but the breakfast is certainly up to that level. Selection wise, it was good but taste wise, it was amazing.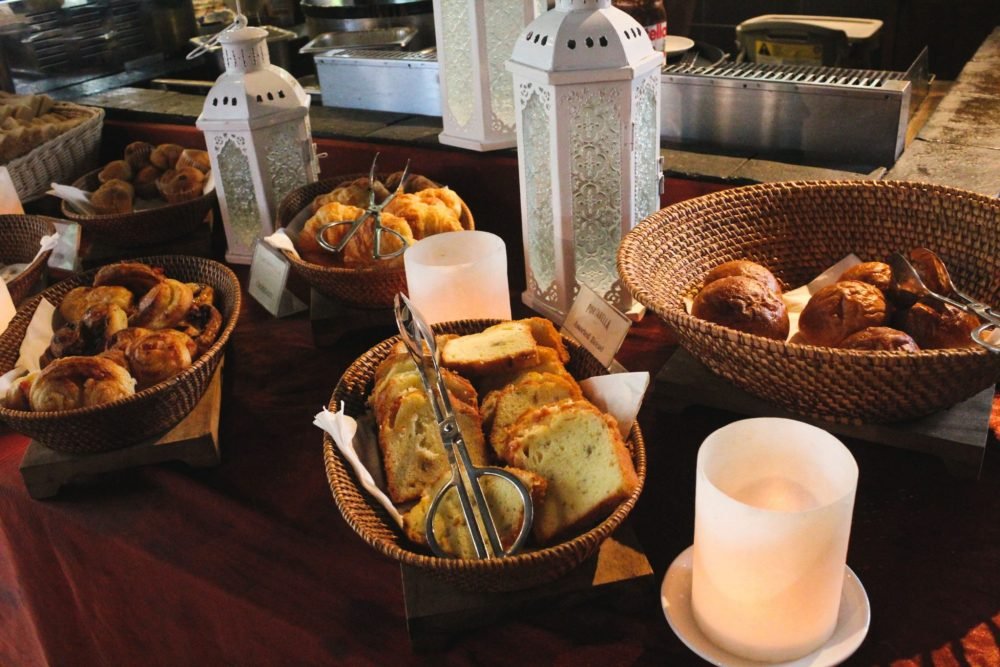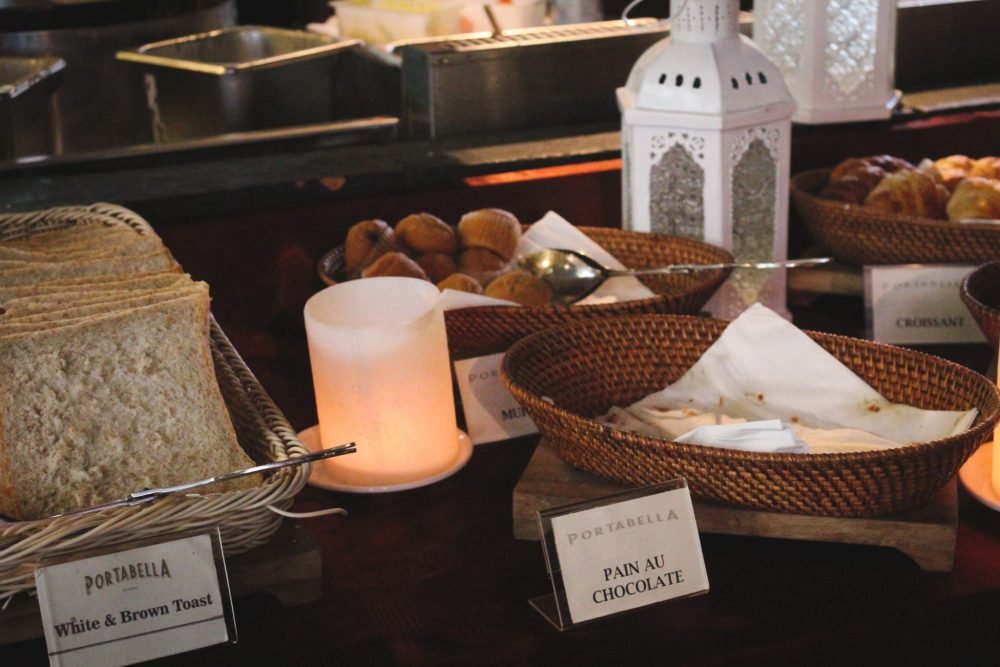 The morning breakfast is served on the Portabella Bistro. Love the interior of this place. They have outdoor and indoor seating. We choose the outdoor one because hey, it was in Bali. From the outdoor area, we can see the hotel swimming pool. The indoor one was not soo bad either. I can see myself chilling around in this restaurant at night time with friends. Too bad we didn't actually have a lot of spare time. But the atmosphere inside the restaurant was really nice.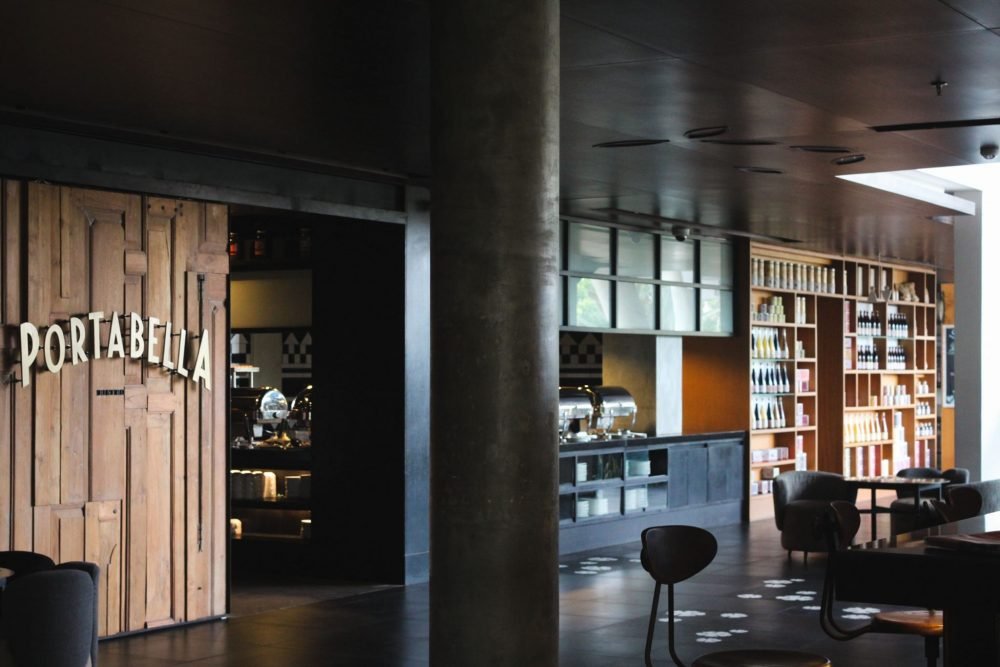 Brief Stop at Kuta
After we were done with breakfast, our guide was already waiting for us in the lobby. We were going to Tanjung Benoa today. But before heading there, we made a brief stop at Kuta beach. Because it was close enough to our hotel if using a car. And you can't go to Bali without going to Kuta Beach anyway.
Kuta beach is one of the staple beaches in Bali. It is one of Bali's first tourist developments beach and area. Known for its waves that made it a popular place for surfing. Also known as the party scene. It made sense considering the location is in the center of the crowds. If your dream holiday is having a massage by the beach with a beer in one hand then this is the place. Somebody actually told me that. Well, that's one heck of a great holiday.
For me, I think Kuta is not as charming as its used to be. It's been overly commercialized. Too many crowds there. One of the results is the piles of trash everywhere. There are lots of articles and complain about the trash problem here. But I don't think that is something we can just blame the government about. It is something that we cause our self. So, if you ever go to Kuta remember to not litter! I believe you don't but just a reminder. Sometimes we all need a gentle reminder, right?
We did not stay very long here. It was basically a photo stop. But I am not sure what view can you take in Kuta. It just a beach. Not a clean one on top of that. And it was hard to take a picture without having any form of trash in the frame. But if you ask me if it was worth your time stopping at Kuta then my answer will be yes. This place is soo iconic that you just need to be here.
Play Time!
Finally, we were heading to the beach. We were going straight to Tanjung Benoa which is known for being a recreation spot. I had another blog post about going here for the watersports and we were basically doing the same thing.
Watersport is also something that you can't miss here. Even though it called watersport, most of them are not a sport anyway. It is a form of recreation involving water. Hence the name, duh can't get any more obvious. And it takes only around 30 mins to get here from Kuta.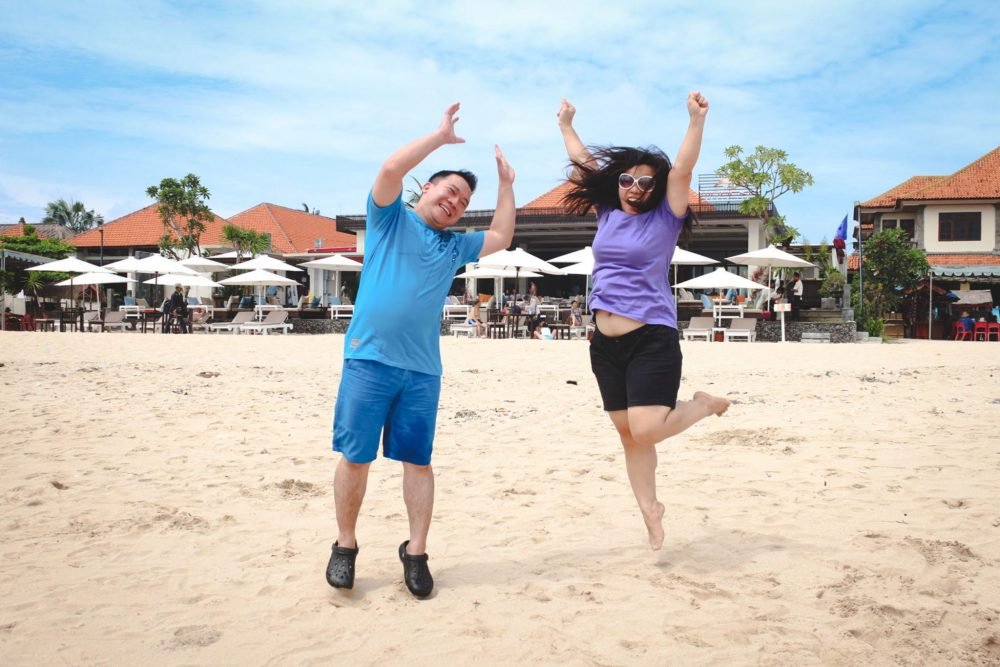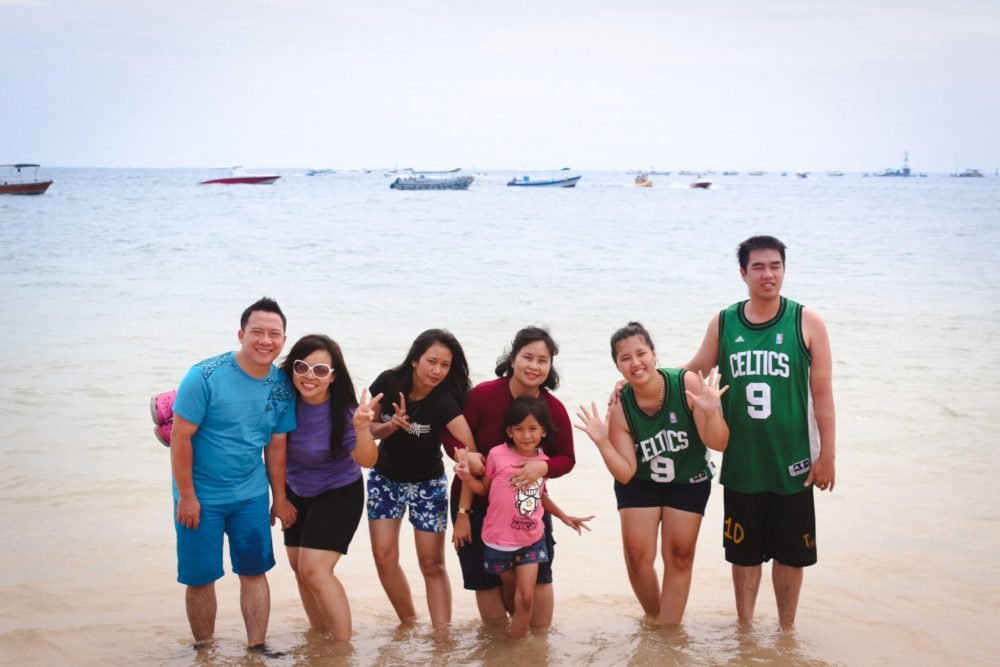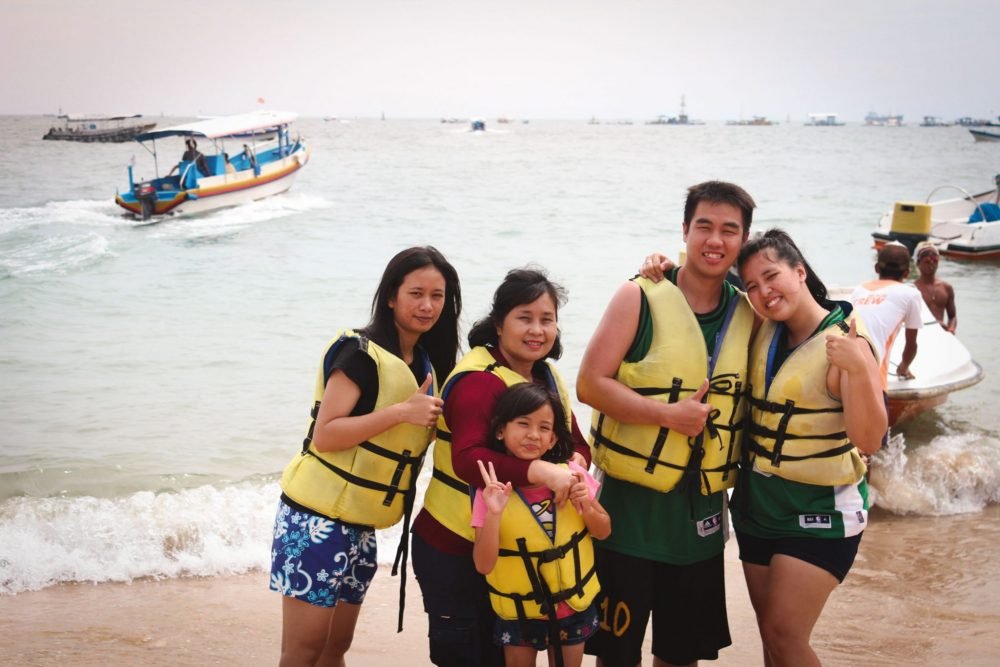 Now if you want to go swimming in the ocean then I don't think this is the right place. This place is more dedicated for water-based recreation. Parasailing, jet ski, banana boat, etc. So you will see lots of boat roaming around. Sometimes you will hear people shouting to watch out for the boat. It won't be safe for you to swim around. You can but you need to watch out. Better find a private beach if you want to freely swim around,
You better find a private beach if you want to freely swim around, Kubu Beach in AYANA is a great example. But this is the perfect place just to play around. Fool around with the jet ski parked on the beach. Take that jumping pose picture. Pose awkwardly in the sea. No ? It just us? LOL.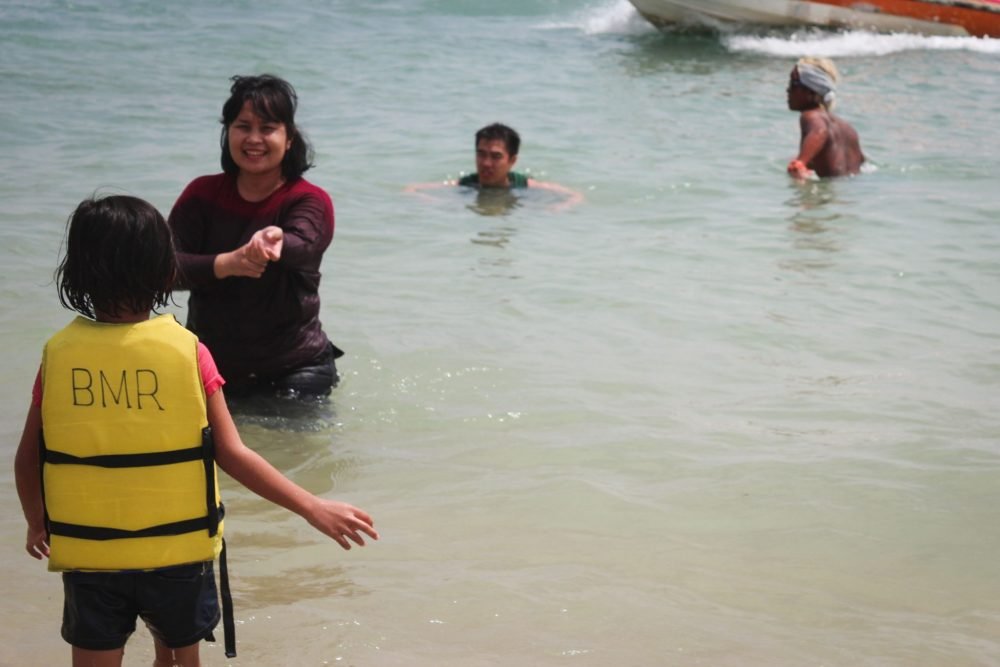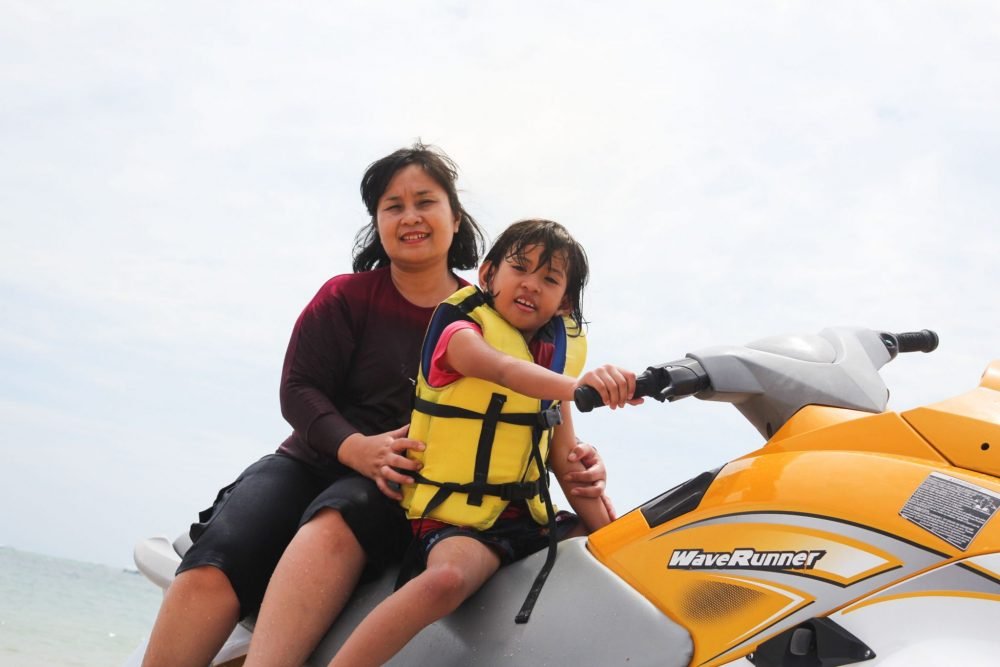 Donut for Them, Chill for Me
There were lots of choices regarding the water activities here. This time, our guide have already arranged the stuff for us. He picked "Donut" for us. Donut or Donut Ride is an inflatable boat that fits up to 5 people. They said it shaped like a donut but I disagree. I don't know but you guys but a donut, in my opinion, is round with a hole in the middle. Not this awkward shape boat with holes to sit on. #donutrant
Enough about my donut preference, more about this donut wannabe thingy. So you basically sit in the hole, hold on for your dear life while it is being pulled by a boat. The fun part is when the boat speeds up and trying to throw you away from your seat. The sensation of being shaken and wobbled, that's what they said.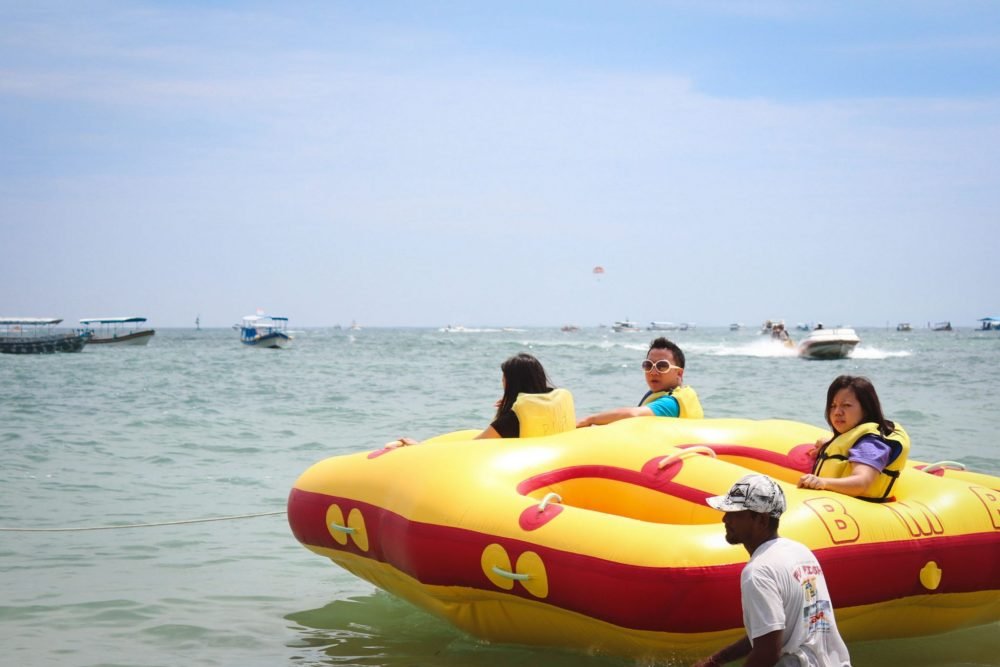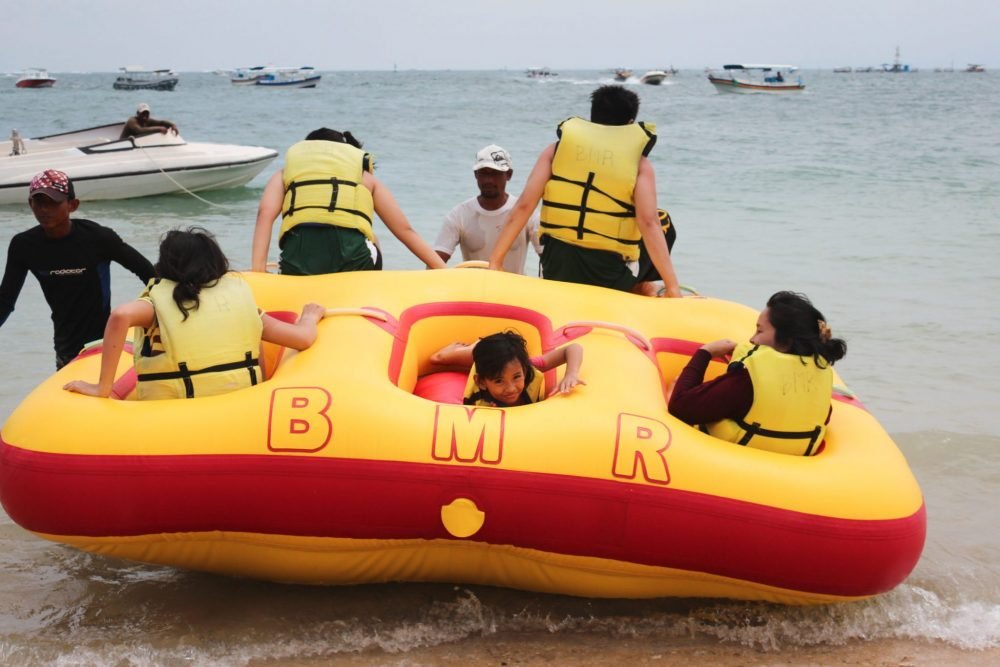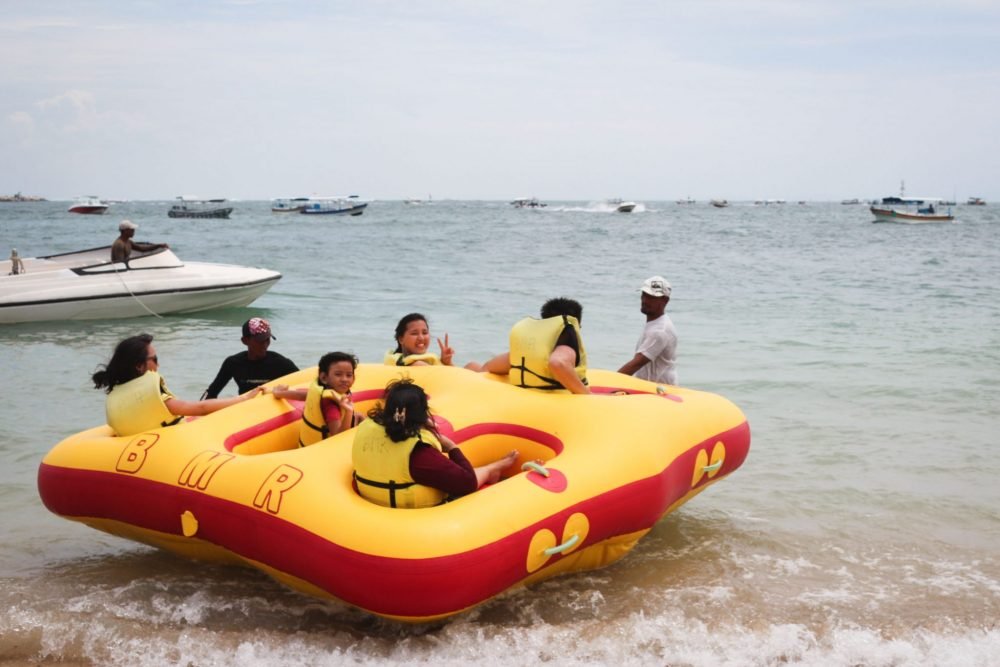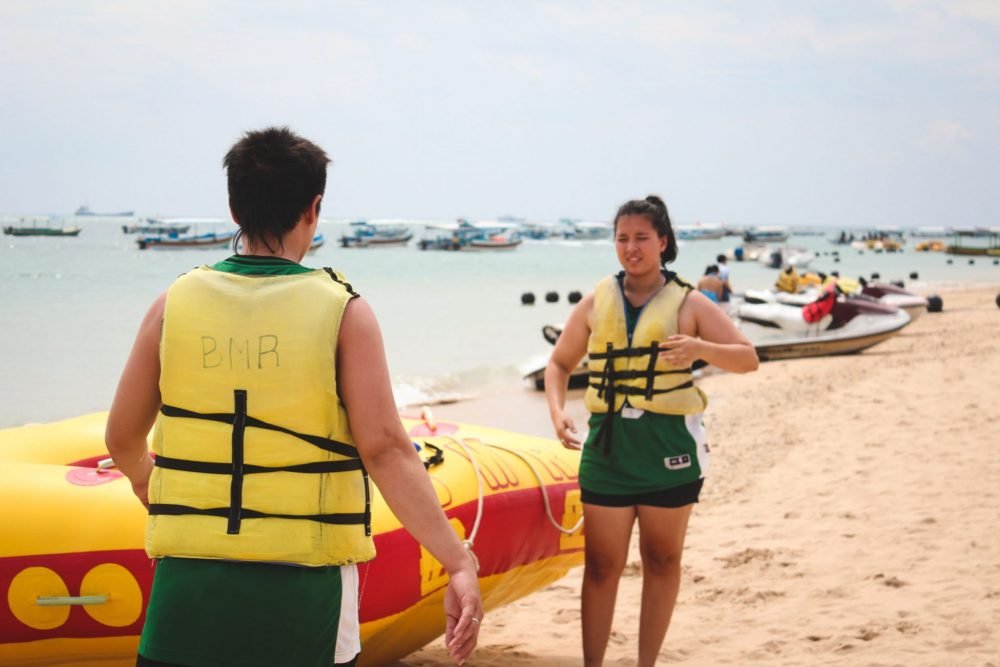 I tried it once before but I don't really enjoy the "sensation" as what they called it. It can get quite intense and I get quite sick after that. The same sea sickness if you went on a boat for too long. So yeah, they tried the donut while I was just chilling in the shade. Around the beach, there were lots of cafes. I just picked a random one and stay on the beach chair.
Also, can we talk about the sunburn for a second? Now when I look at the picture again, it was intense. Like super intense. All I remember was my skin feel hot and it sting. So, I keep applying the after sun gel and that's why I did not want to go near the sun for awhile. Lesson learned.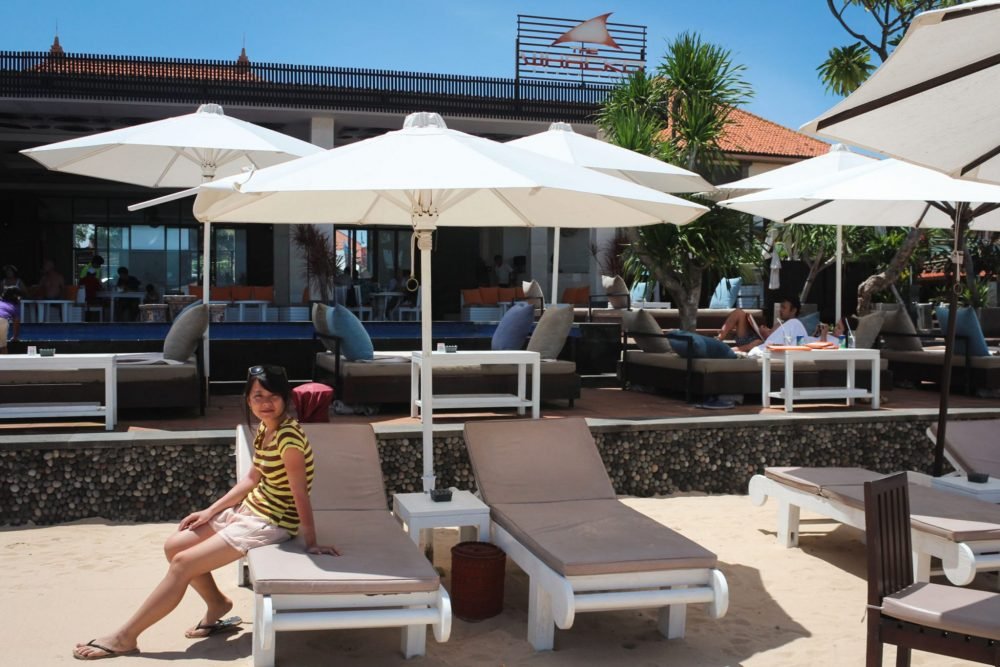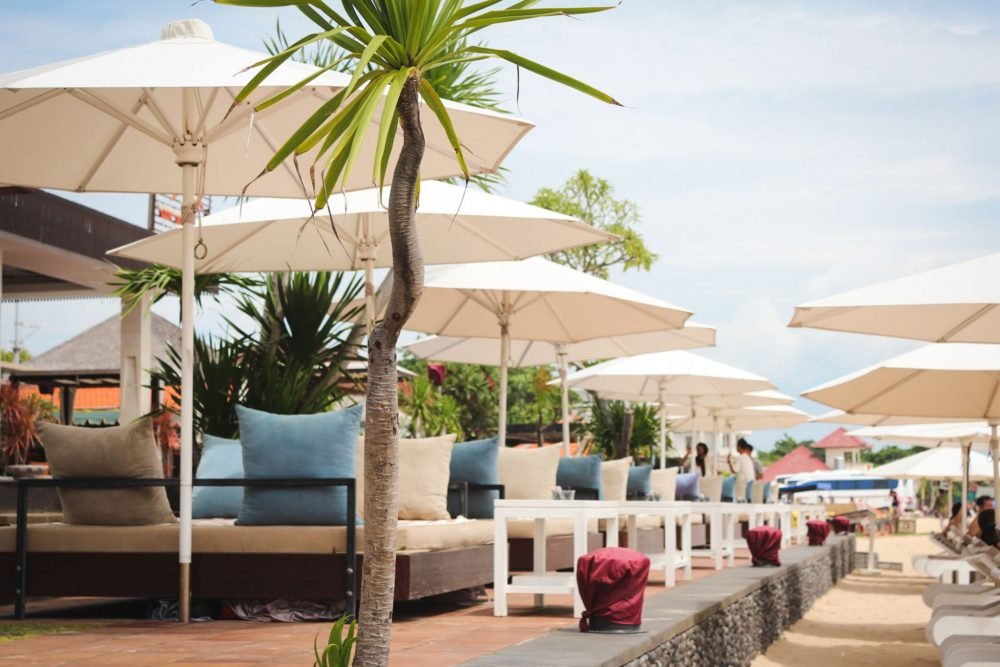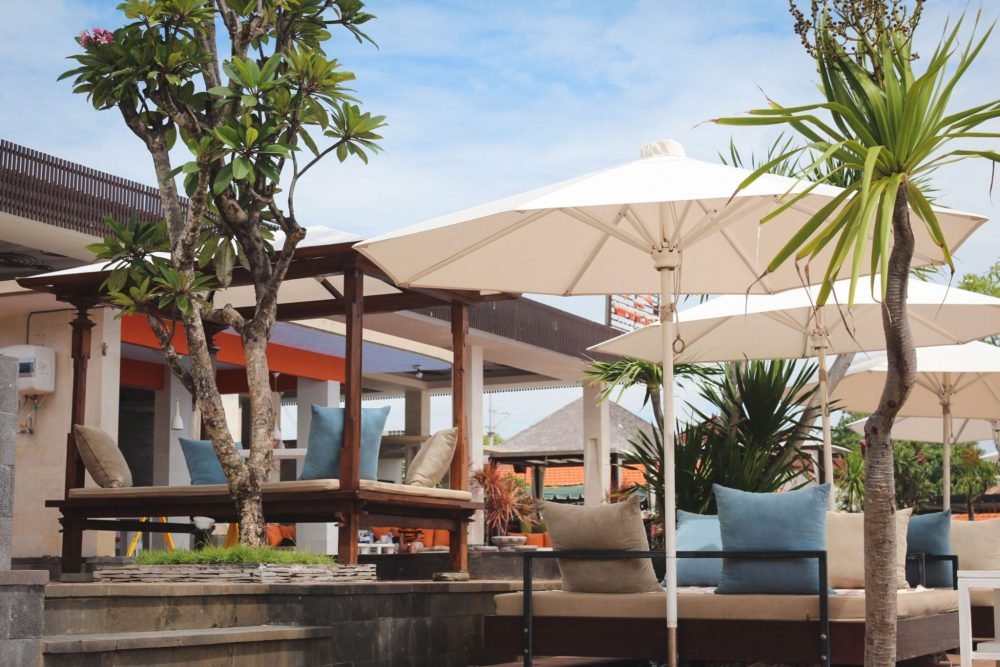 Turtle Island, Meh..
Next, the Turtle Island Tour. This was also arranged by our guide. The typical tourist attraction. It was a small island where the turtle is being raised until it was old enough to be released into the wild. We are going there by a glass bottom boat where we suppose to be able to see under the sea. But the water was far from clear for us to be able to see anything, it was murky. The boat ride only last about 10 – 15 mins.
In the island, we saw all the turtles and took pictures with them. It was a really small island. Also, the tour only consists of circling the area, stopping here and there to take pictures with the animals. Not much information about how the raised the turtle or how did they live.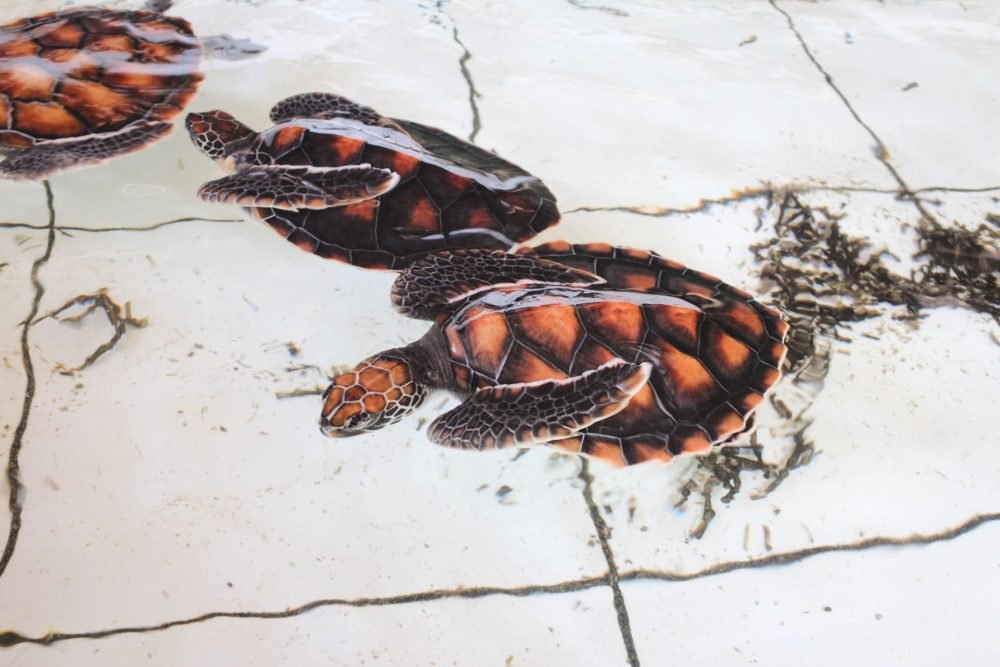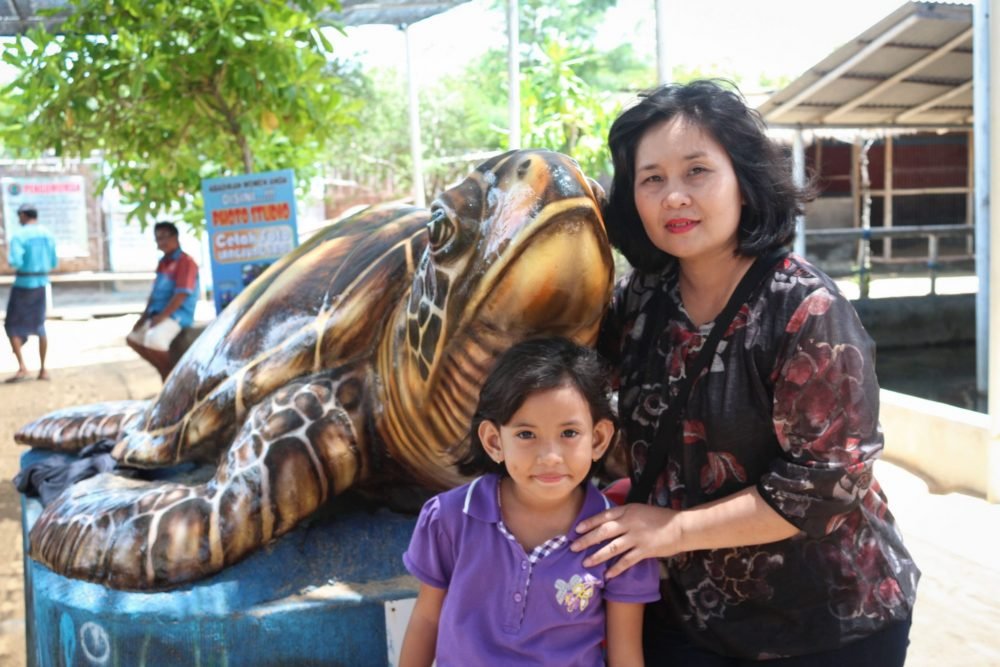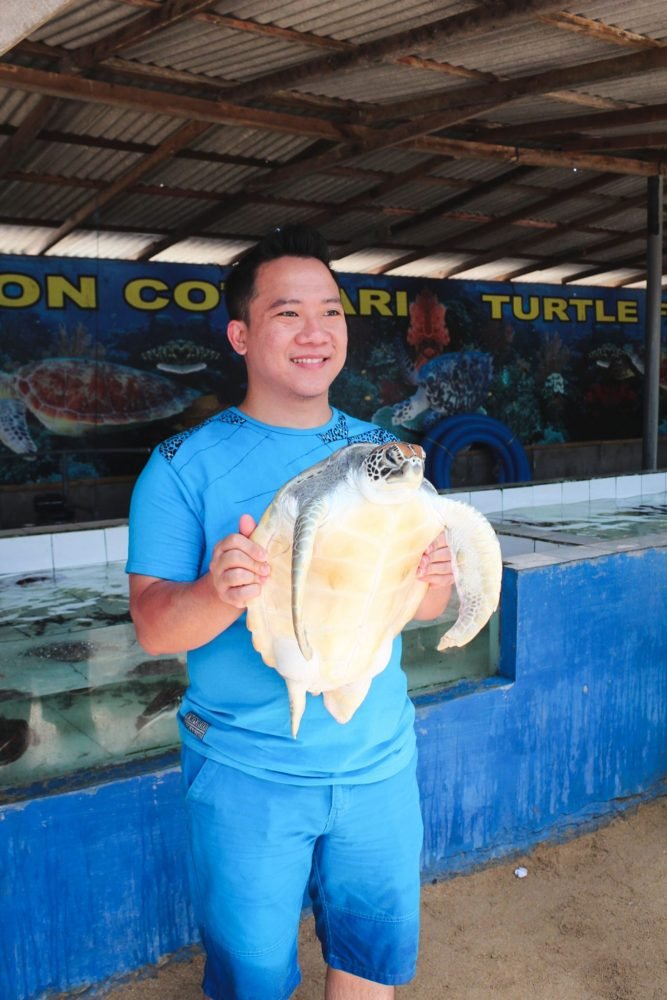 You might have read reviews of this place online. Most of them are bad and even some of them called this tourist trap. Finally, is this worth your time? If you like to take hundreds of picture of yourself or your family with certain animals then maybe yes. But if you expecting important knowledge about turtle or animals in general then no. All I see was turtles and some animals in cages. If you are animals right activist then you might not like this place.
But I won't complain much, it was a typical tourist attraction. Just don't expect much from this place. At least we manage to take another jumping photo on the island. They are more excited about the photo than the island itself.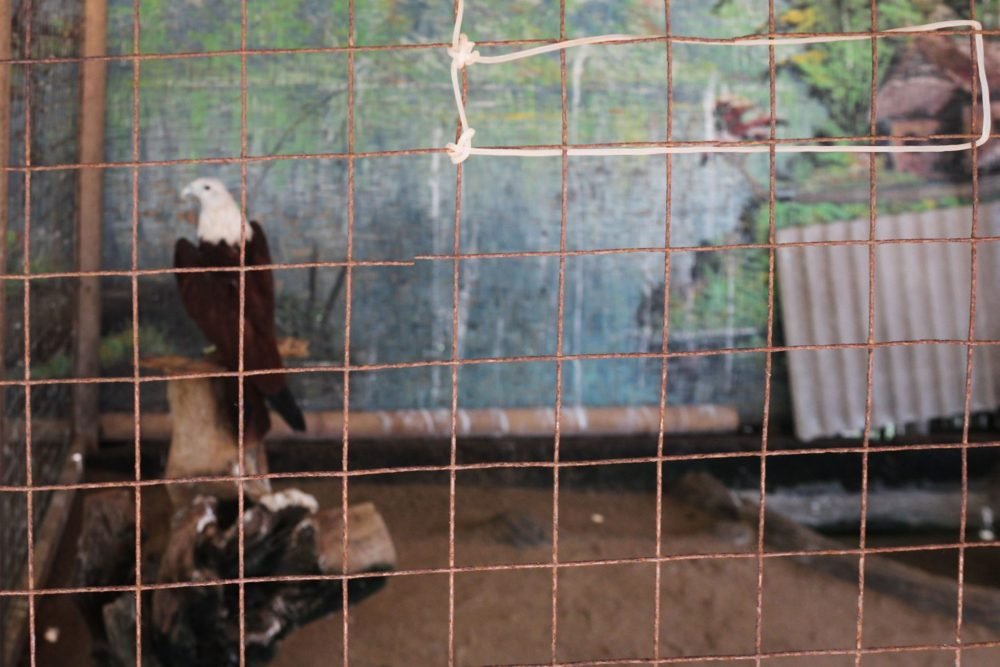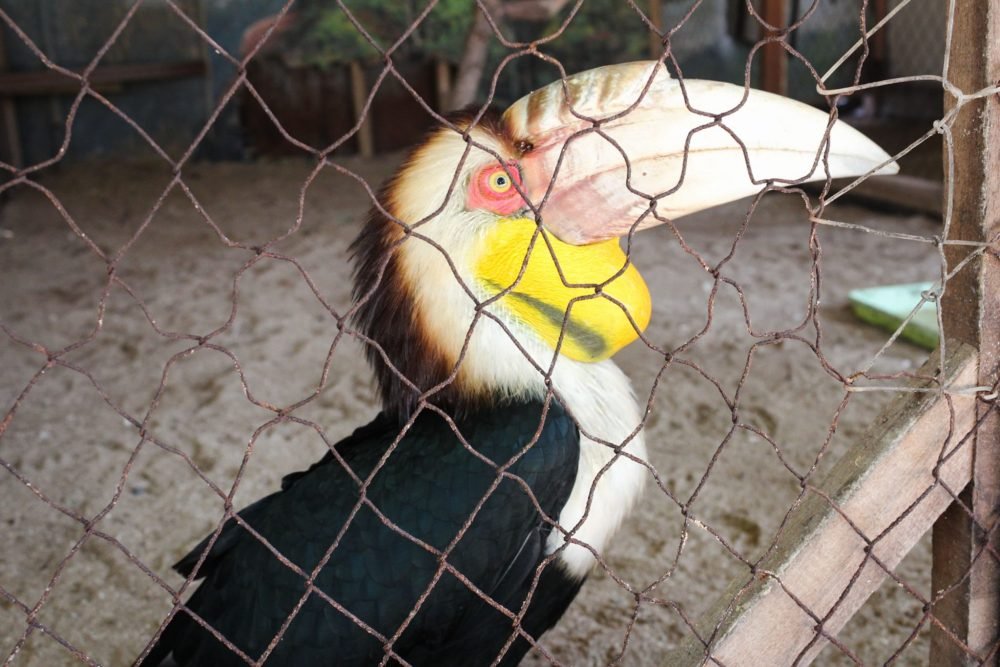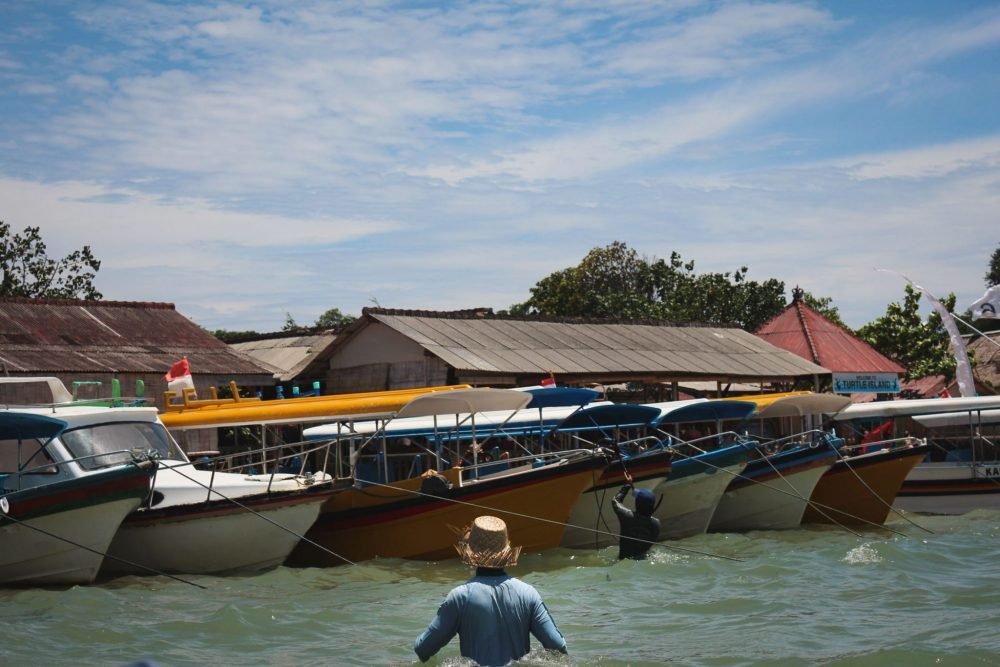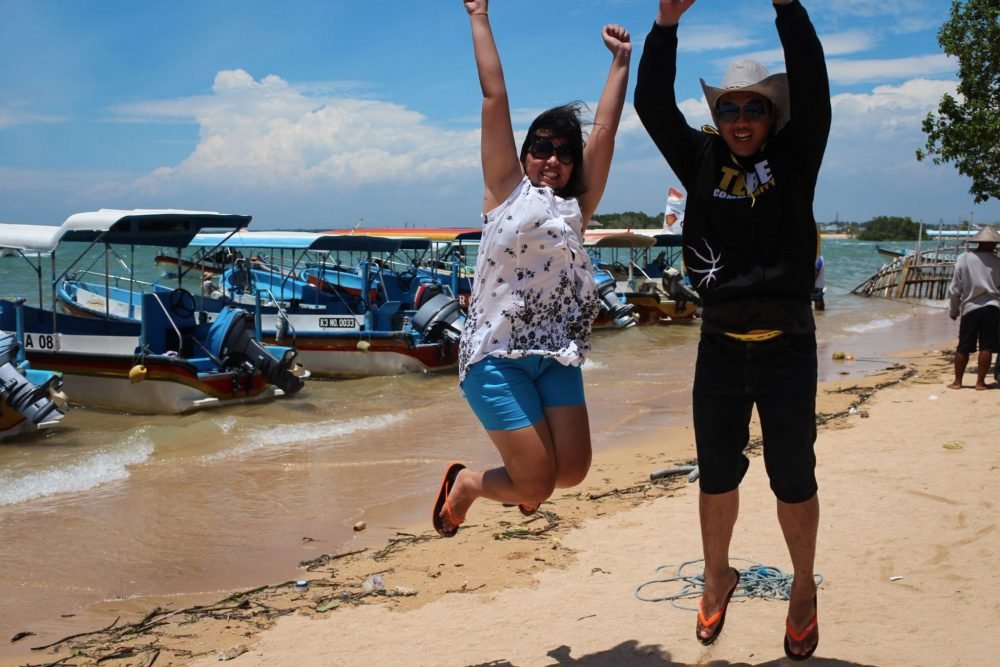 Sunset at Jimbaran, Not Really
Then the last thing was dinner. Actually, it was too early for dinner. But we are heading straight to Jimbaran for the sunset. We were chilling in the restaurant while waiting for the sunset. Also, everyone seems didn't mind waiting. Because everyone was knock out from the earlier water sport. It was a calm time while everyone just checking their phone. People nowadays right, can't get away from their phone.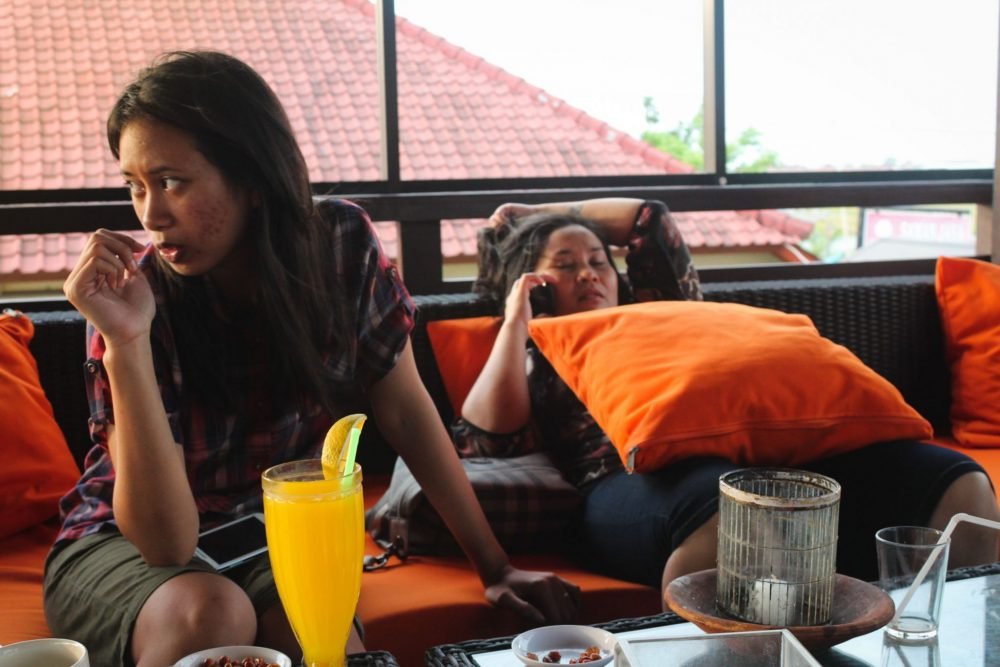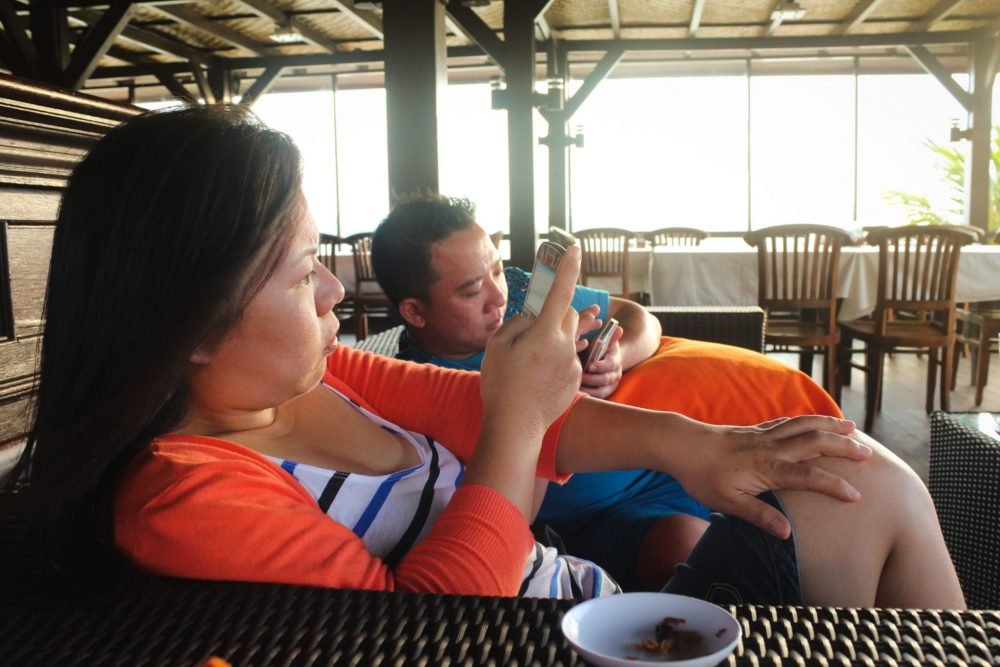 But again, the sun never on our side. It was sunny all day and then when it was time for the sunset, it was cloudy. Why, sun? Why ?
If you are asking why the beach looked soo bare, that's because Jimbaran is only get crowded at dinner time. It was famous for that actually. Because at night time, there will be hundreds of table across the beach. All from different restaurants but all serve seafood. Not much to see at night but just the experience of having dinner on the beach by the sea. Do not imagine romantic dinner by the beach, too crowded.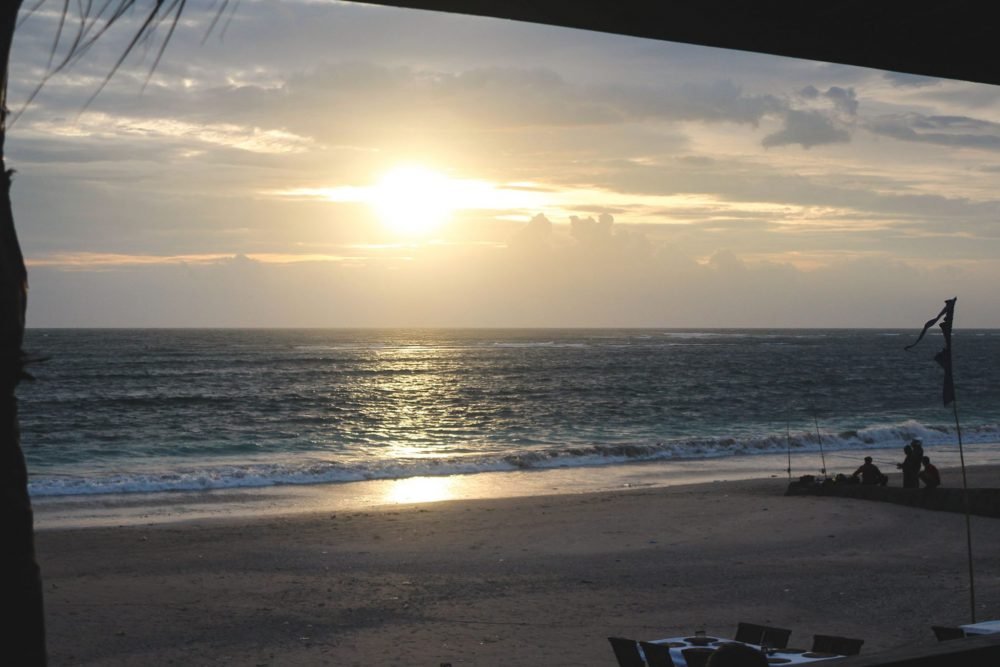 Because we didn't get to see the sunset (again) so, we go straight to the dinner. The dinner was okay. Also, there were barely anyone eating at the restaurant yet. Because it was still too early for dinner. But since it was Saturday, everyone was eager to get back to the hotel. We all want that free time to finally go to Legian and enjoy the nightlife there. The nightlife is always busy every night in Legian but even more on the weekend. Finally, we finished the dinner and straight back to the hotel.
Ending Today's Vacation in Bali
And that was our second day of our trip in Bali. If you want to know about the nightlife then you can check our post right here. Yes, we do have lots of Bali journal to share with you guys. Read them here if you like. The next post will be our last day for this trip. It was a chill day, spoiler. But thanks for reading our journal. Please share and like if you find this helpful. Also, check our social media below. Until next time, cheers!
---
Finally, I do have some deals for your next trip below. Check them out and save yourself all the hassle to booked them on the spot. 😉
Find out more travel resources that we also use for traveling on our resources page.
---