They say The Venetian Macau Hotel is a must go when you visit Macau. It is beautiful and looks like Venice. Is it true?
I'm kinda skeptical when I first arrived at this place, not because how it looks, but because how crazy the crowds were. I tend to generalize that where there are too many people, usually there's also issues with the quality.
For example, if you're going to a new restaurant, they're good. Over time it gets famous, people started to over-do it, then things start to change. There's a strong correlation between quantity of the visitors and the quality of the products or services. Somehow it's true, but not always.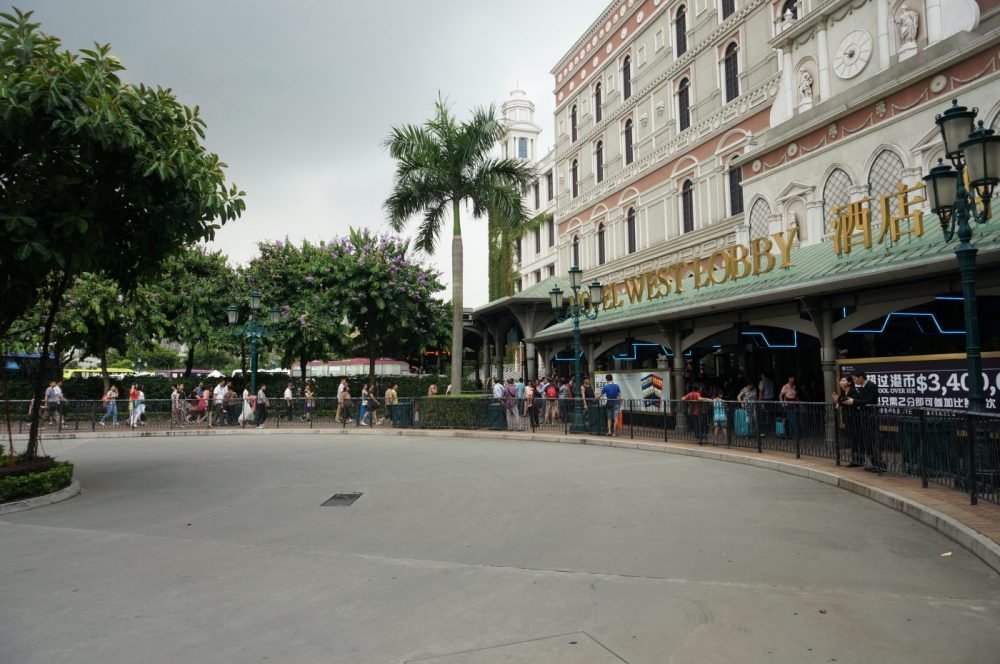 Well, all I can do is to share with you through this post specifically about this hotel and casino, The Venetian. Yes, it's named in accordance to it's design I guess? The city of Venice, Italy. Somewhat they are looks similar in designs. Here's some introduction for The Venetian :
The Venetian Macau-Resort-Hotel is located on the Cotai Strip, Estrada da Baía de N. Senhora da Esperança with an area of about 980,000 m2 (242 acres). Opened on August 28th, 2008, it is the largest single block style hotel in Asia, the largest casino in the world and the second largest building in the world.
The Venetian is a 39-story, $2.4 billion anchors for the seven hotels on the Cotai Strip in Macau. Modeled on its sister casino resort The Venetian Las Vegas, and is the seventh-largest building in the world by floor area.
The main hotel tower was finished in July 2007 and the resort officially opened on 28 August 2007. The resort has 3000 suites, 1,200,000 sq ft (110,000 m2) of convention space, 1,600,000 sq ft (150,000 m2) of retail, 550,000 square feet (51,000 m2) of casino space – with 3400 slot machines and 800 gambling tables and a 15,000 seat CotaiArena for entertainment and sports events. (source : Wikipedia)
The casino measures 546,000 sq ft (50,700 m2). It is further divided into 4 themed gaming areas namely Golden Fish, Imperial House, Red Dragon and Phoenix. The casino consists of over 3400 slot machines and 800 gambling tables.
The hotel offers a club called Paiza Club which caters to premium guests. The club comes with its own entrance, lobby, reception, and guest lifts to the rooms. The gaming area of the Paiza Club is divided into individual private gaming rooms each named for notable Asian cities and regions such as Yunnan, Guangzhou, Hong Kong, Singapore and Kuala Lumpur. The guests of the club have exclusive access to the club dining outlet, the Paiza Club Dining & Lounge, which is open 24 hours a day. (source : Wikipedia)
Quite impressive, right? It should be. That's why it is the most popular place to go for tourists in Macau. Going here or maybe staying here, is the "thing". To get here you can read my other post about Macau. I'm gonna share just a bit of my experience with this place.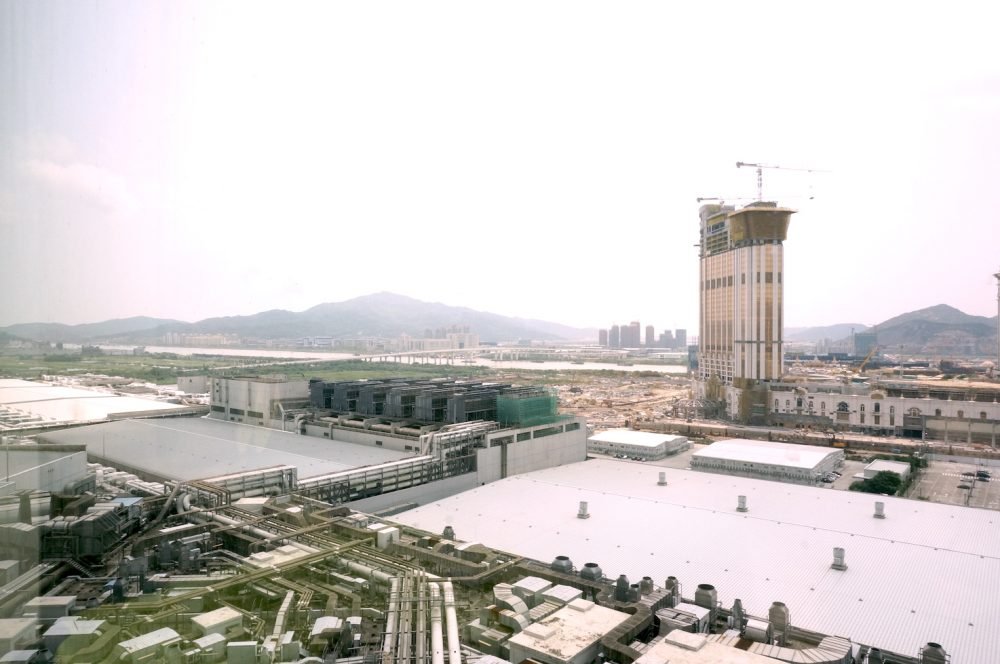 If you read part 1 of my travel journal in Macau, arriving here with the welcome view of "human sea" was not really a nice welcome. It's crazy to see so many people so excited to get inside this famous place.
At first, I wonder how big is this place, why are there so many people, but after I read about the information, it became clear to me that this building can hold people as many as it wants, it's just too big.
We booked our stay at one of their family suites, costs us around USD 600. We booked our rooms through this site. After 15 minutes (finally!) we get our room key and ask the porter to help us with our luggage. It's some massive luggage that we carry, 7 adults, 2 children (1 still an infant).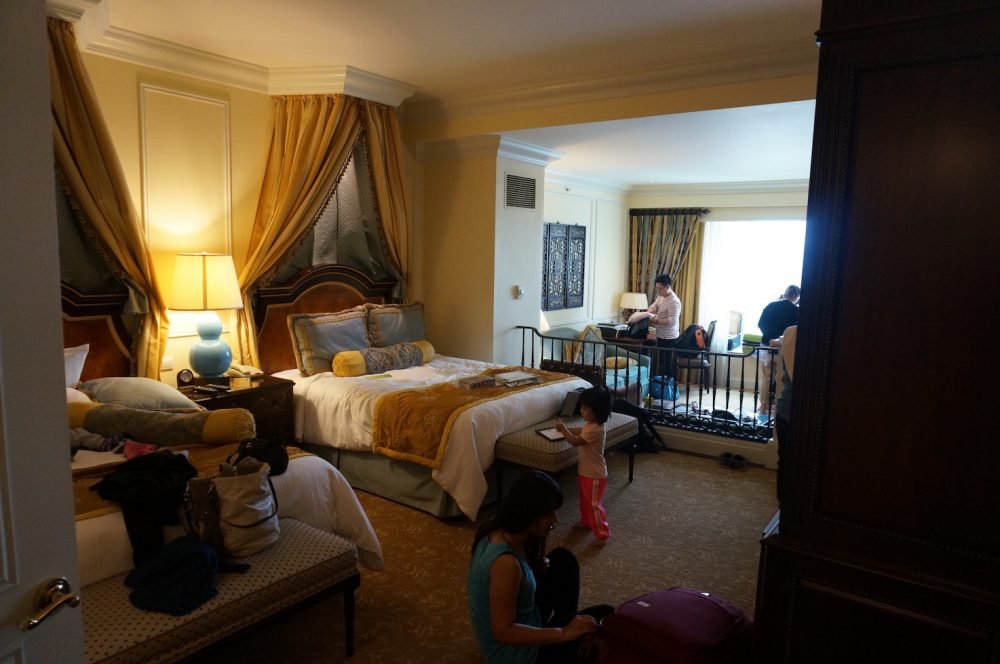 With this party, comes 2 large case, 4 medium case, 1 small case, plus some backpack. Imagine the weight on the trolly. Feel sorry for the porter, but relax, we gave them a significant amount of tipping. We're not that bad.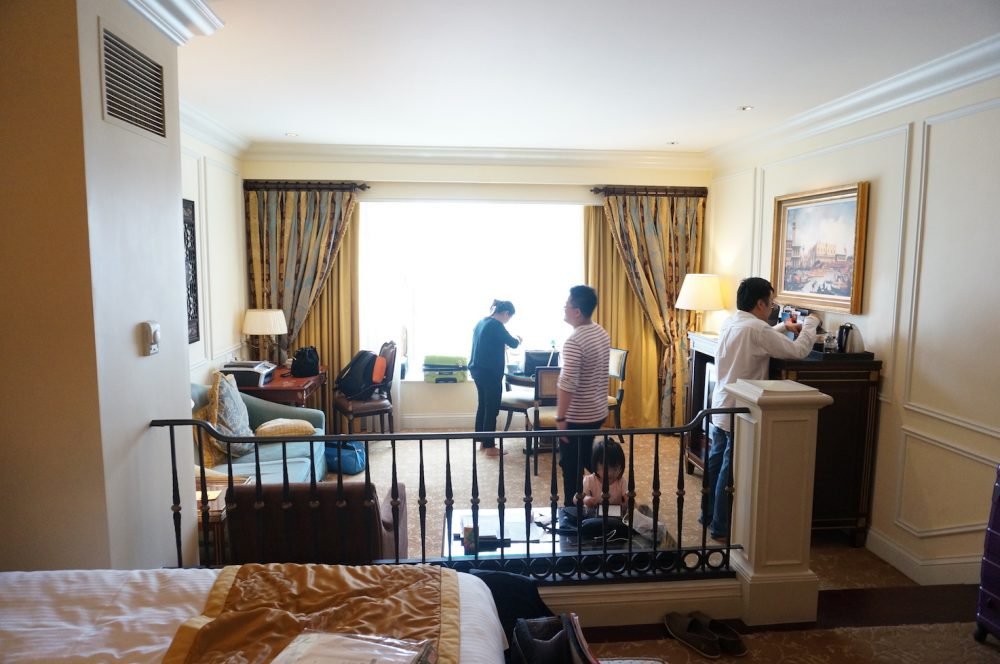 The first impression of the room, it was pretty spacious and definitely got some lux. Just what you can expect from that price. Even the bathroom was big with the toilet on a separate door, and a makeup table.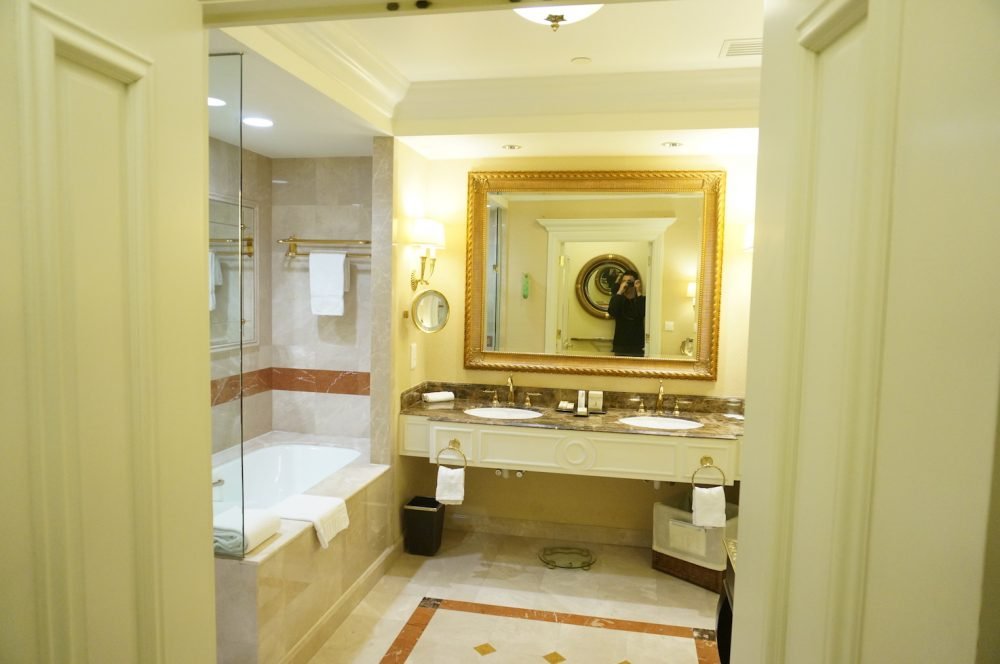 We got two queen size bed, and a sofa that can be a bed for extra person. And you might be wondering how can we slept with that many people in only 1 room, and is it allowed? Well, that's just how we survive, together.. 🙂 Here's some picture to give you a clue.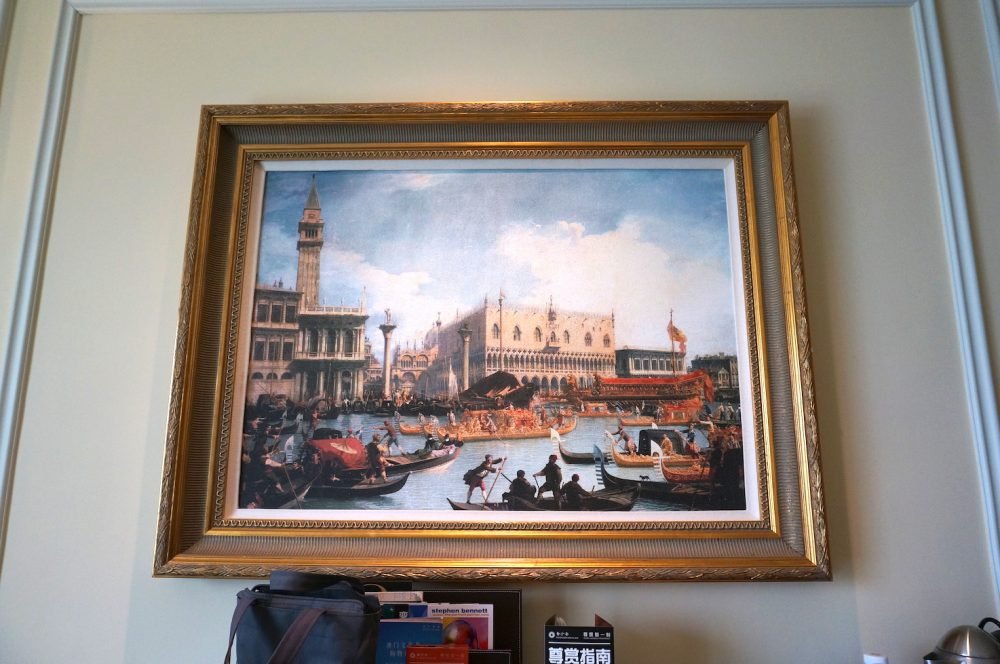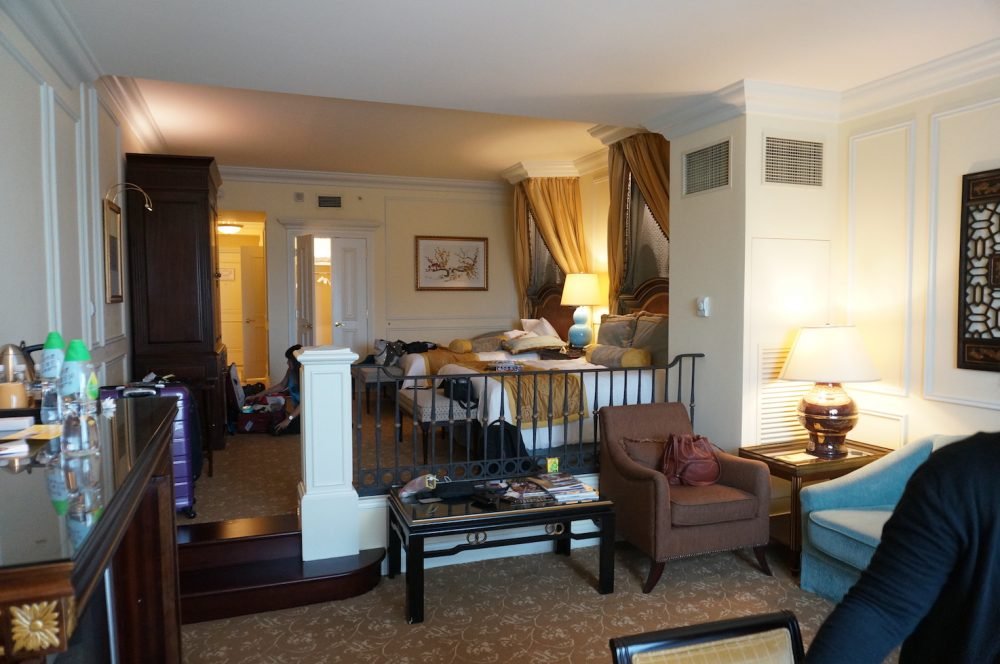 I Found What..??
Was it comfortable? Yes, it was. But, just when everything seems to be okay, then something's up. One of my friends was resting on one of the bed, when I suddenly found something, here's that something.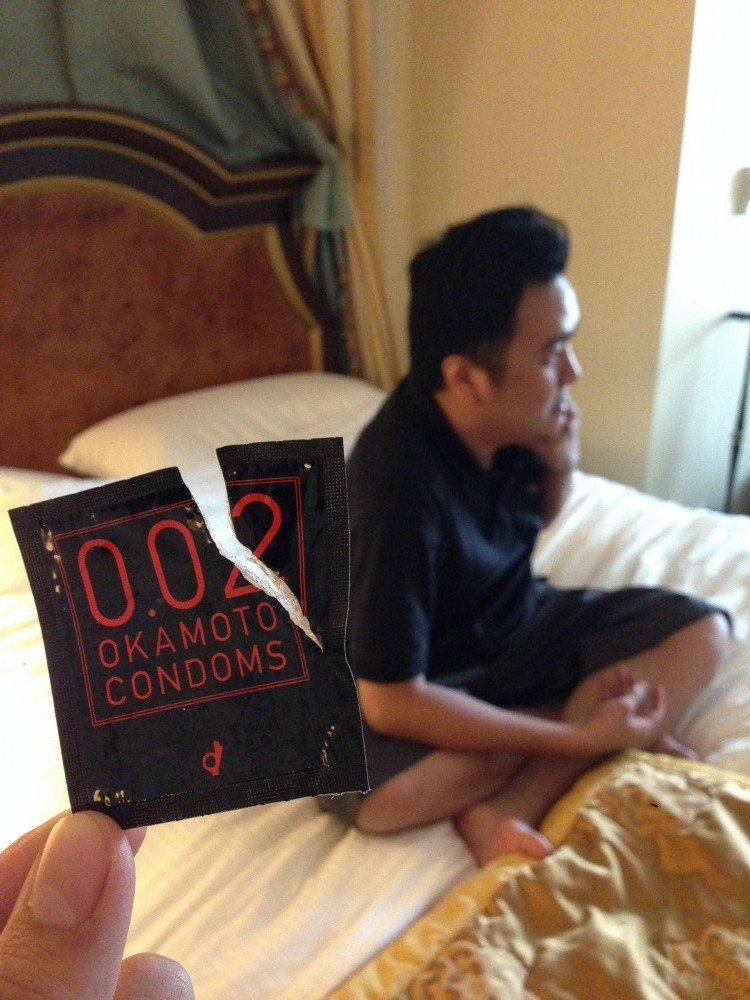 Yeah, it was what you think it is. Looks like some Japanese guy (maybe) having a great time last night. Or… It's just a joke from the staff. Haha.. Well, it's not as bad as if we found "used" one, right? It's only the packaging. But still, it makes us wonder, how do they pay attention to their cleanliness as one of the biggest hotels in the world.
Luckily we're really easygoing persons, so we're making jokes and laughing out of it. It was a funny day. Imagine if you find a used condom when you're checking in, what will you do? I hope you're not that kind of guest that blame everything on the staff.
They are human, and human does make mistakes. Sometimes some guests make a really good "hide and seek" game with the cleaning service. Lol! After many jokes thrown, we took a nap to regain our strength for the night time in Macau.
What To Do? Casino, Of Course!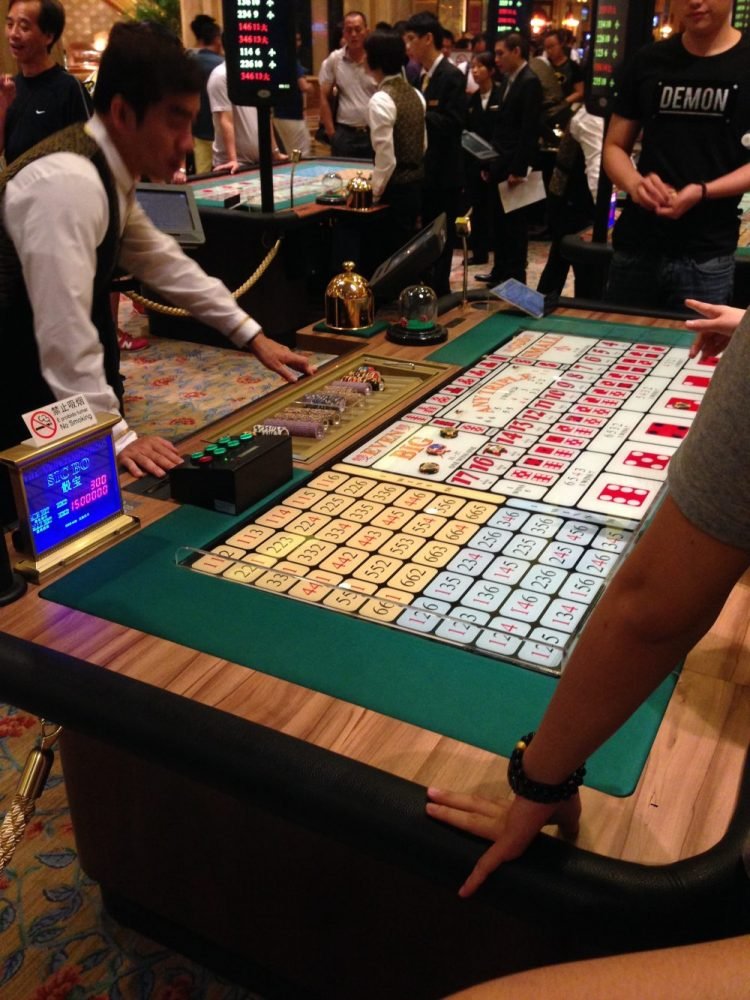 Obviously casino! But worry not, if you're with children, going here could be very entertaining. Of course, you must check out their casino, it's the largest in the world. Heaven for you who like to gamble.
Remember to wear a proper outfit, as they won't let you in the casino with sandals, and no children. You can have free bottled water inside the casino.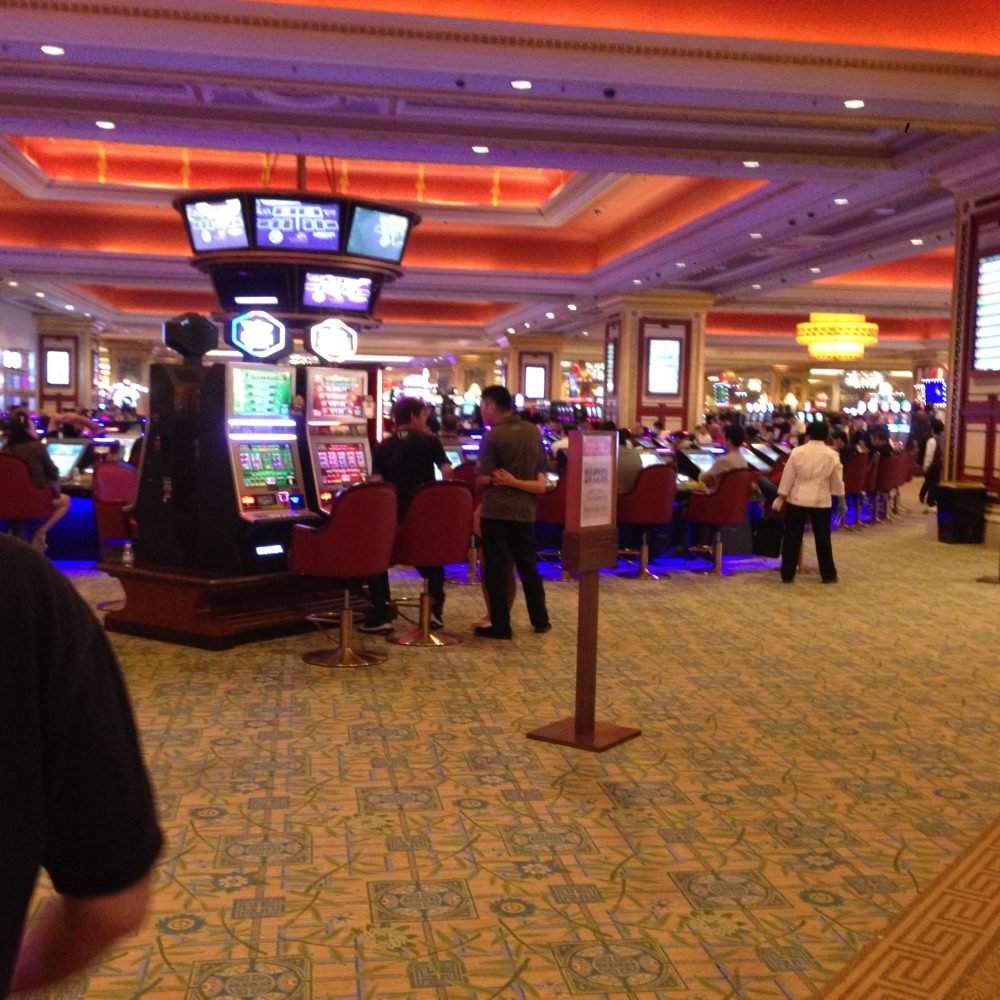 Have you no interest in a casino? Well, no worries. You can still check other things to do here. You can watch some entertainment if you like to. Unfortunately, we didn't have the chance to. Or you can go shopping, and also enjoy their beautiful interior that built looks like Venice, they got a really nice atmosphere.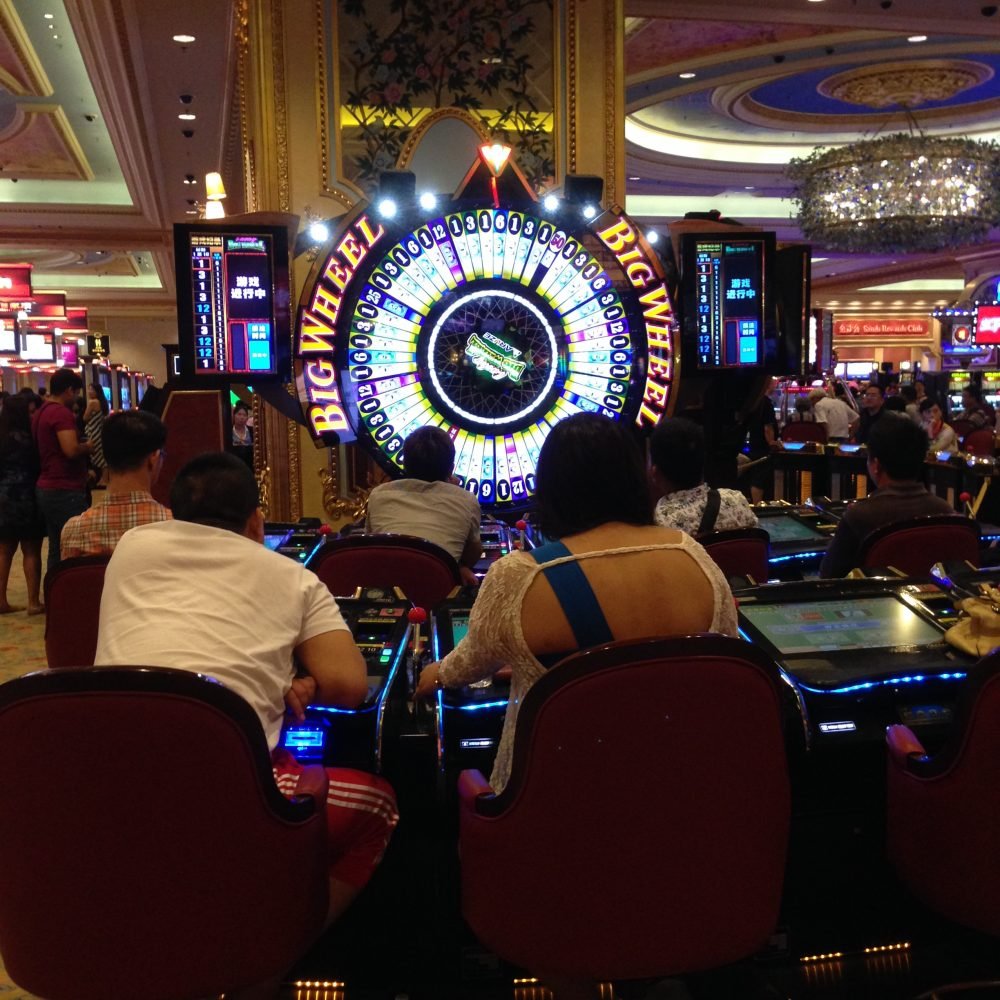 Do check out their canal, they're famous for their Gondola ride. People throw money or coins for wishes and luck. It's a really enjoyable walk through the canal while shopping and eyes pleased with such a beautiful atmosphere. It feels like walking outdoor, but it is indoor.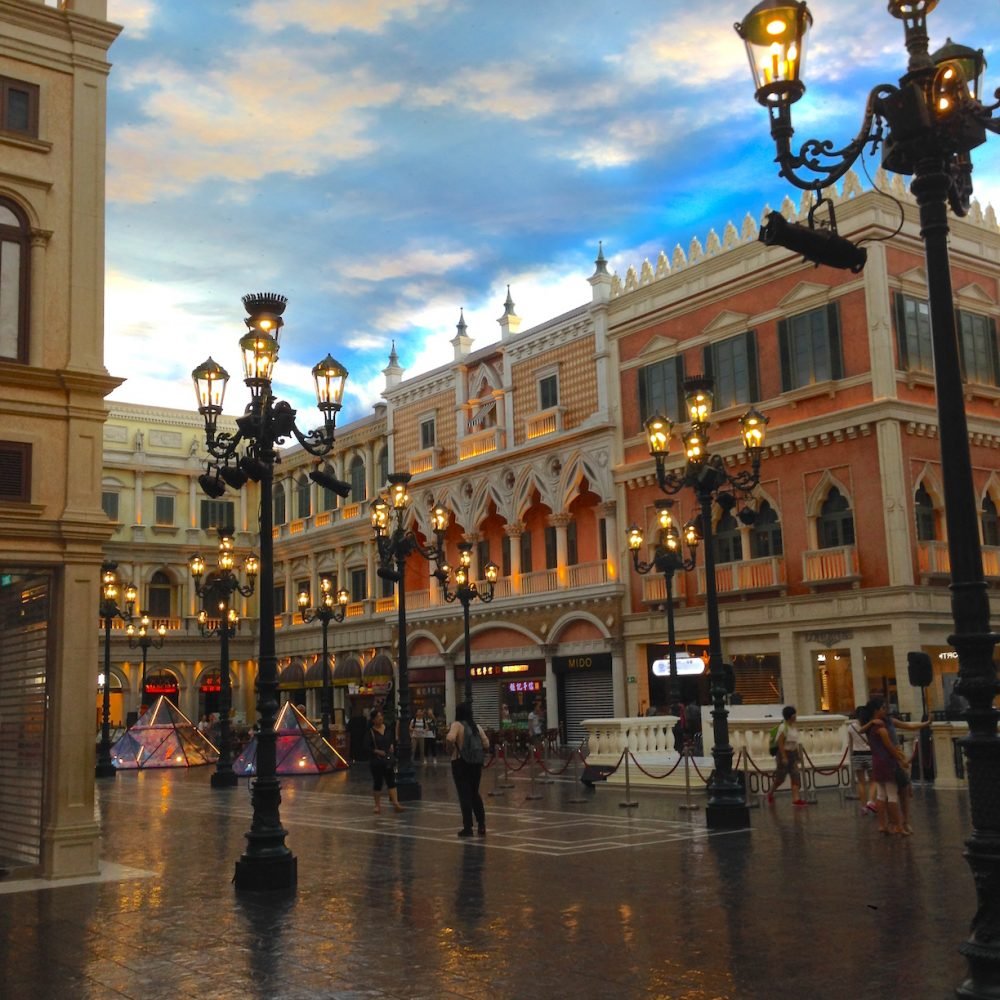 One thing that you might notice when you're window shopping along the canal is that there will be gondolas passing by the canal with tourists or visitors on the gondola. Entertained with the opera-style singing from the gondolier, just like in Venice. Once we saw it, we definitely wanted to try that for fun.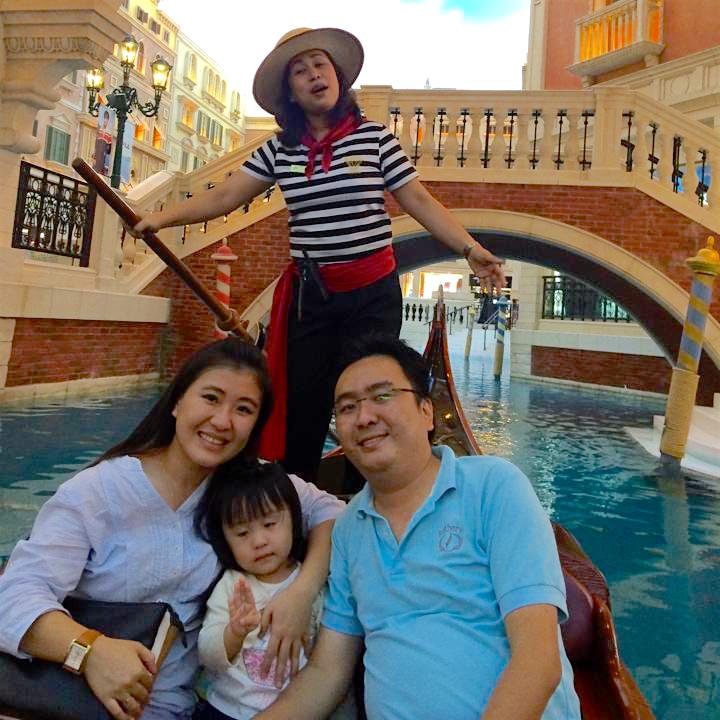 And is it worth the money (118 HKD)? I think… Yes, it is. Well, I had quite an exciting and hilarious experience with the gondolier, though. (read my other post about this canal experience).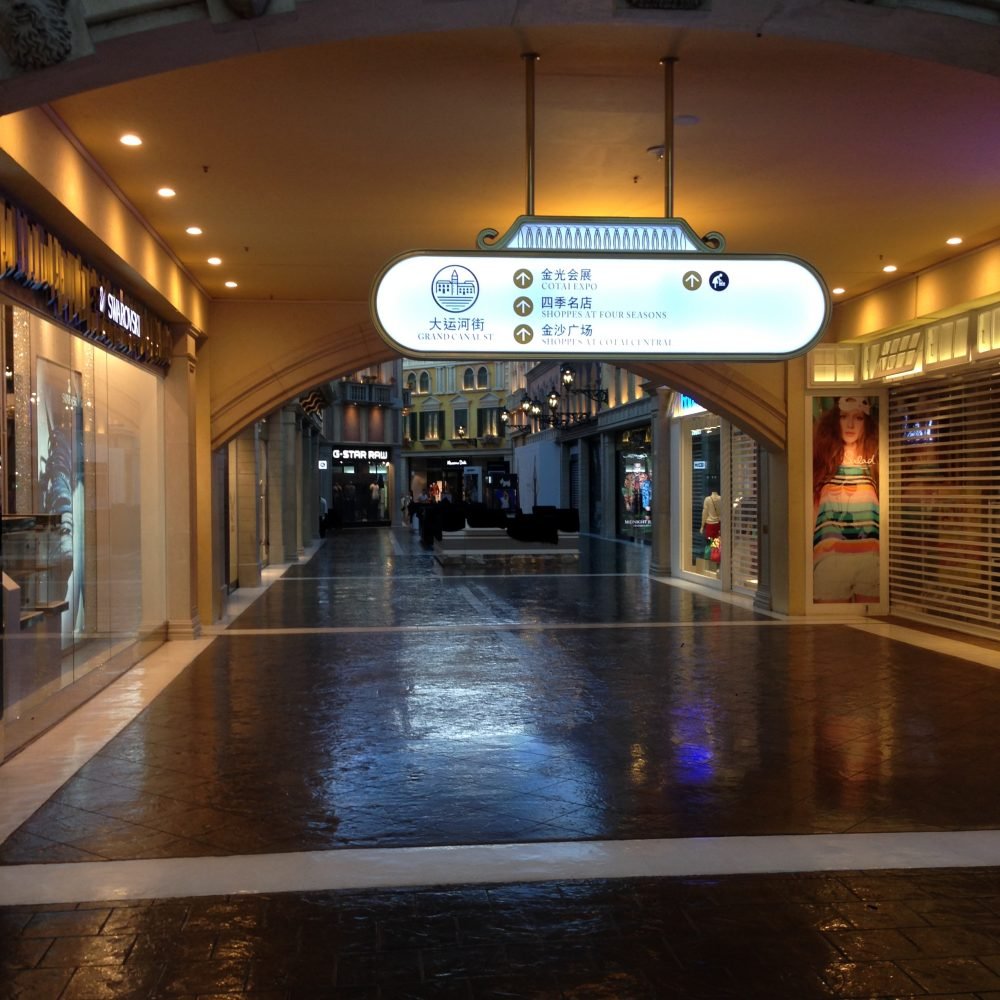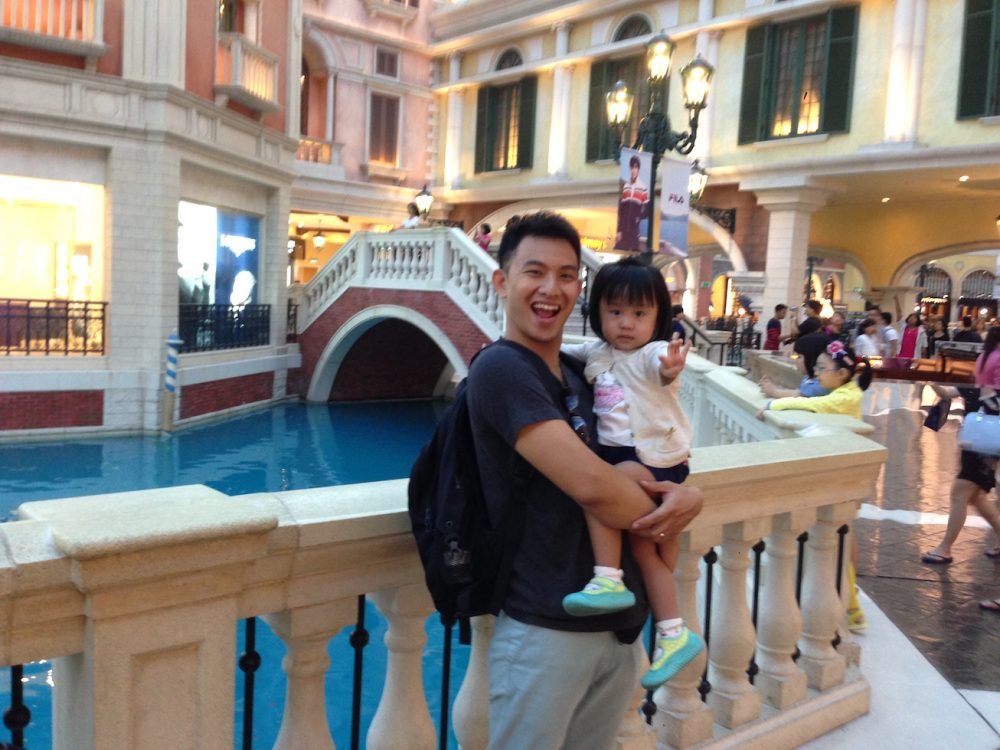 Venetian Macau Hotel Pool Area
If you're staying overnight, and if you got quite a spare time to enjoy the hotel, I would recommend you to do so. Well, you paid for all their facilities anyway. Check out their pool. The pool area is worth to visit, it's really big, with adult pools, and also children pools, very nice. The pool is located at the south, take the south suites elevator, and follow the signs.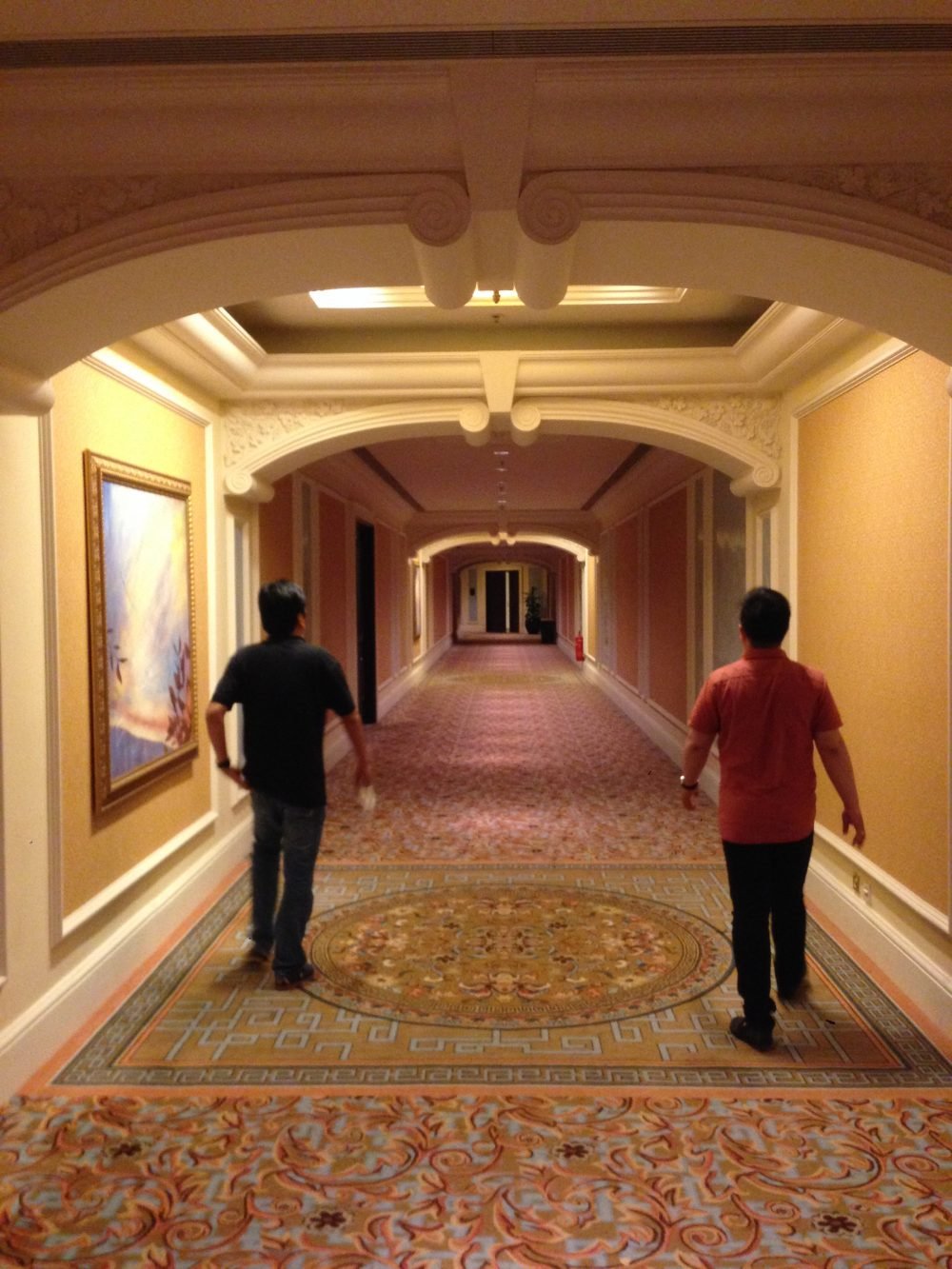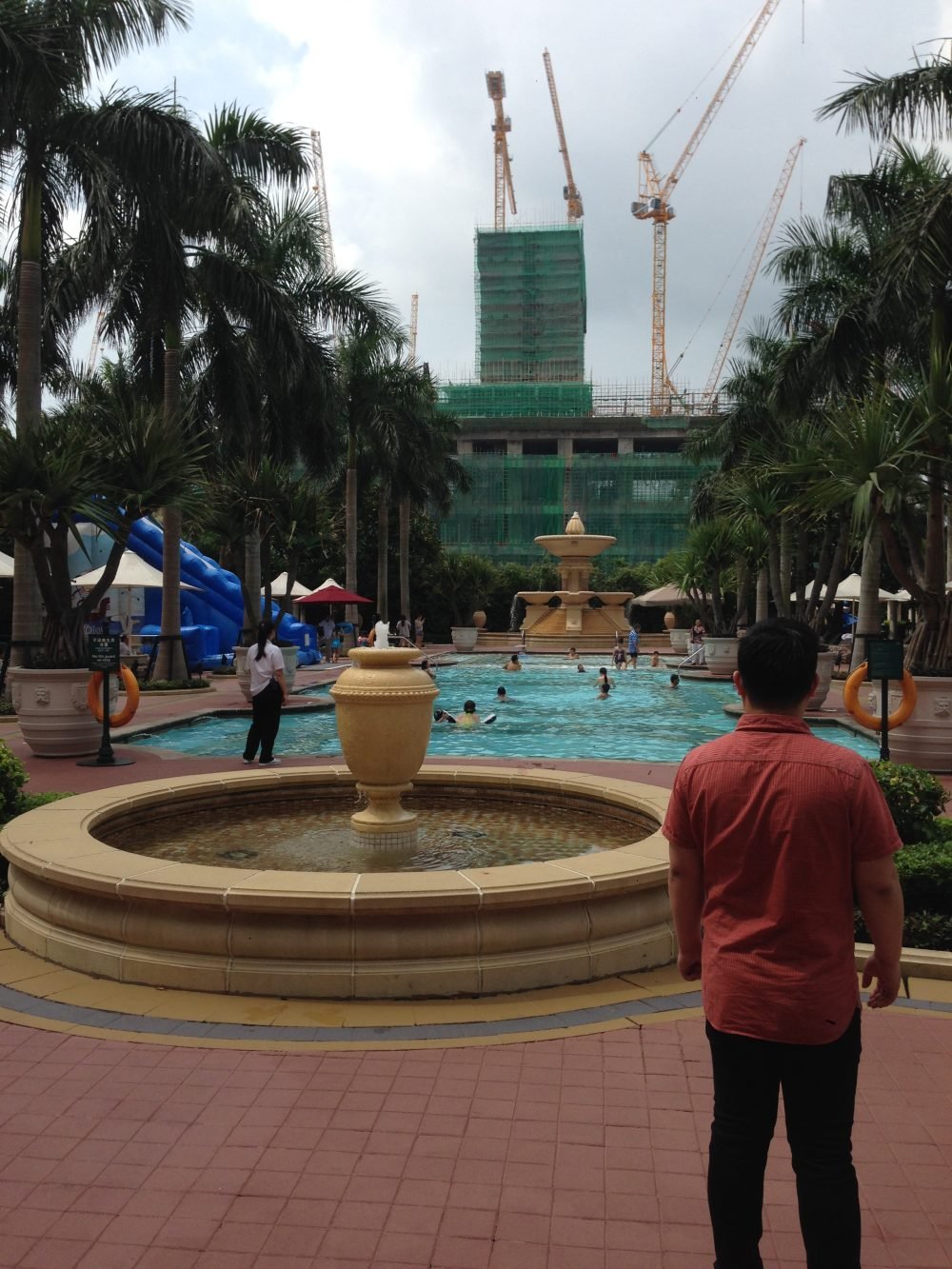 At first, you might think you lost your way to the pool or you might take the wrong way, worry not, just follow the signs, they're just too big and too far. Well, they got that title as one of the largest building not for nothing, though. We must walk quite far to find the pool, pretty good idea to have a warm up exercise before swimming so that guests won't have cramp when swimming. 🙂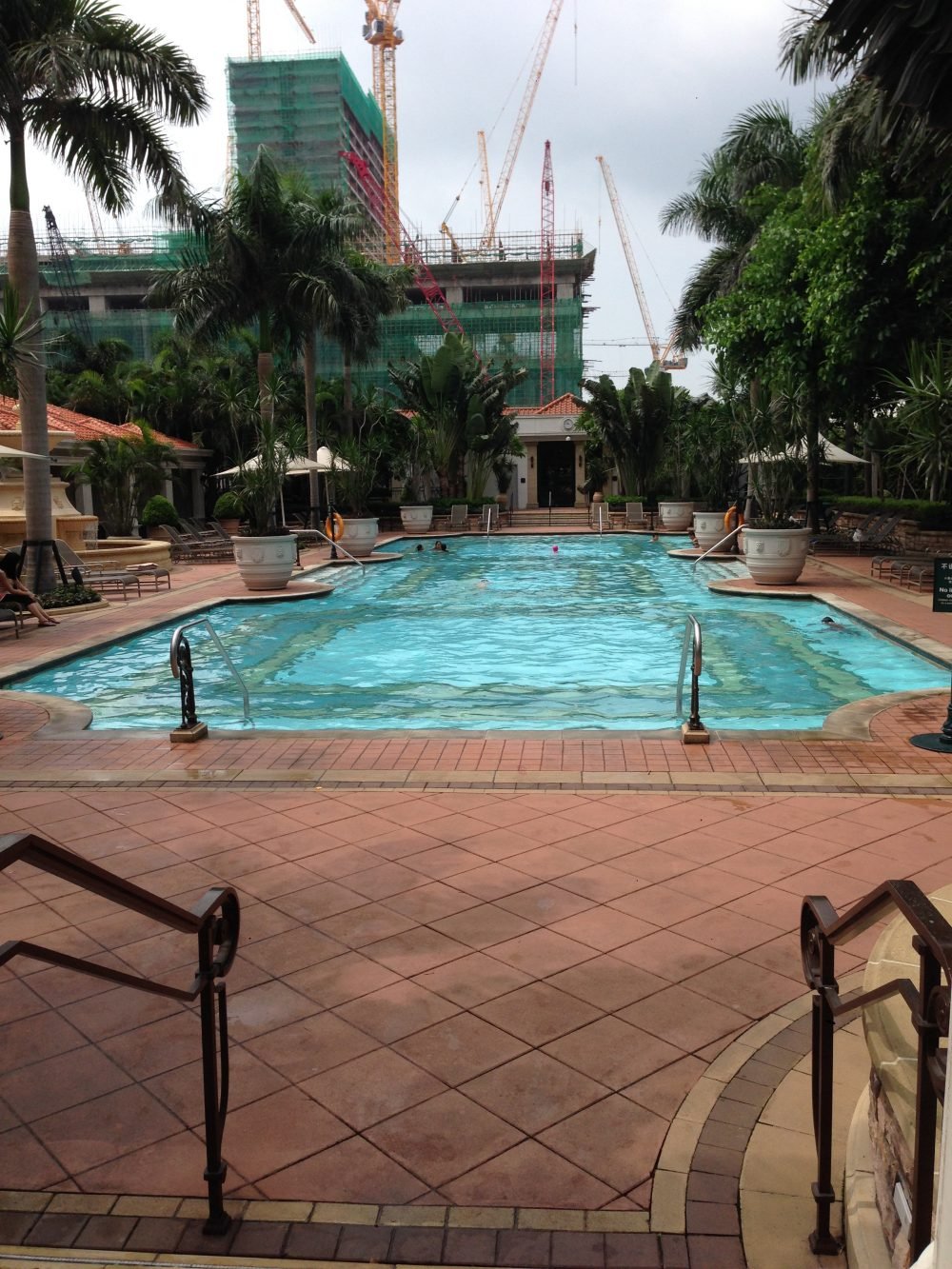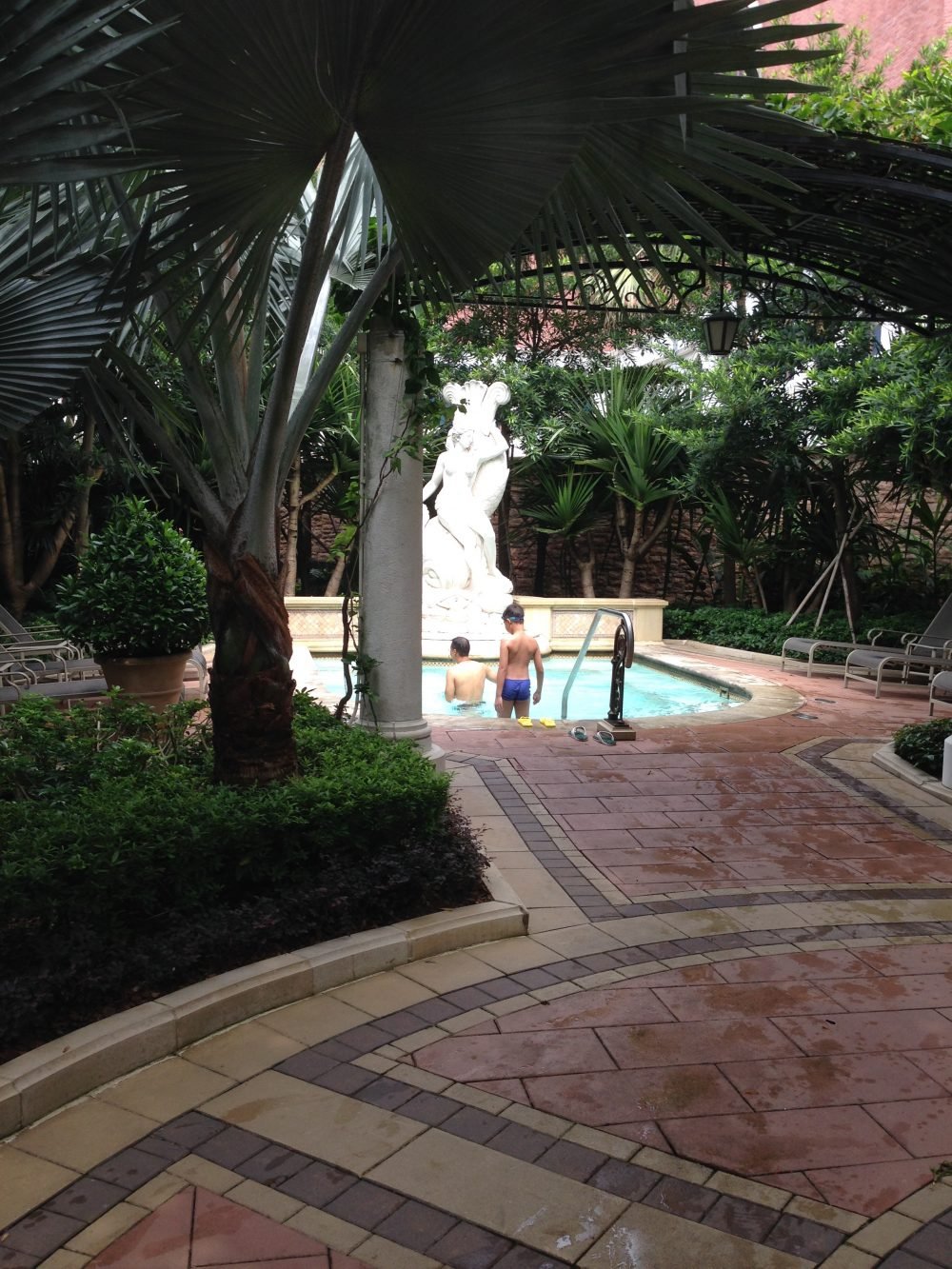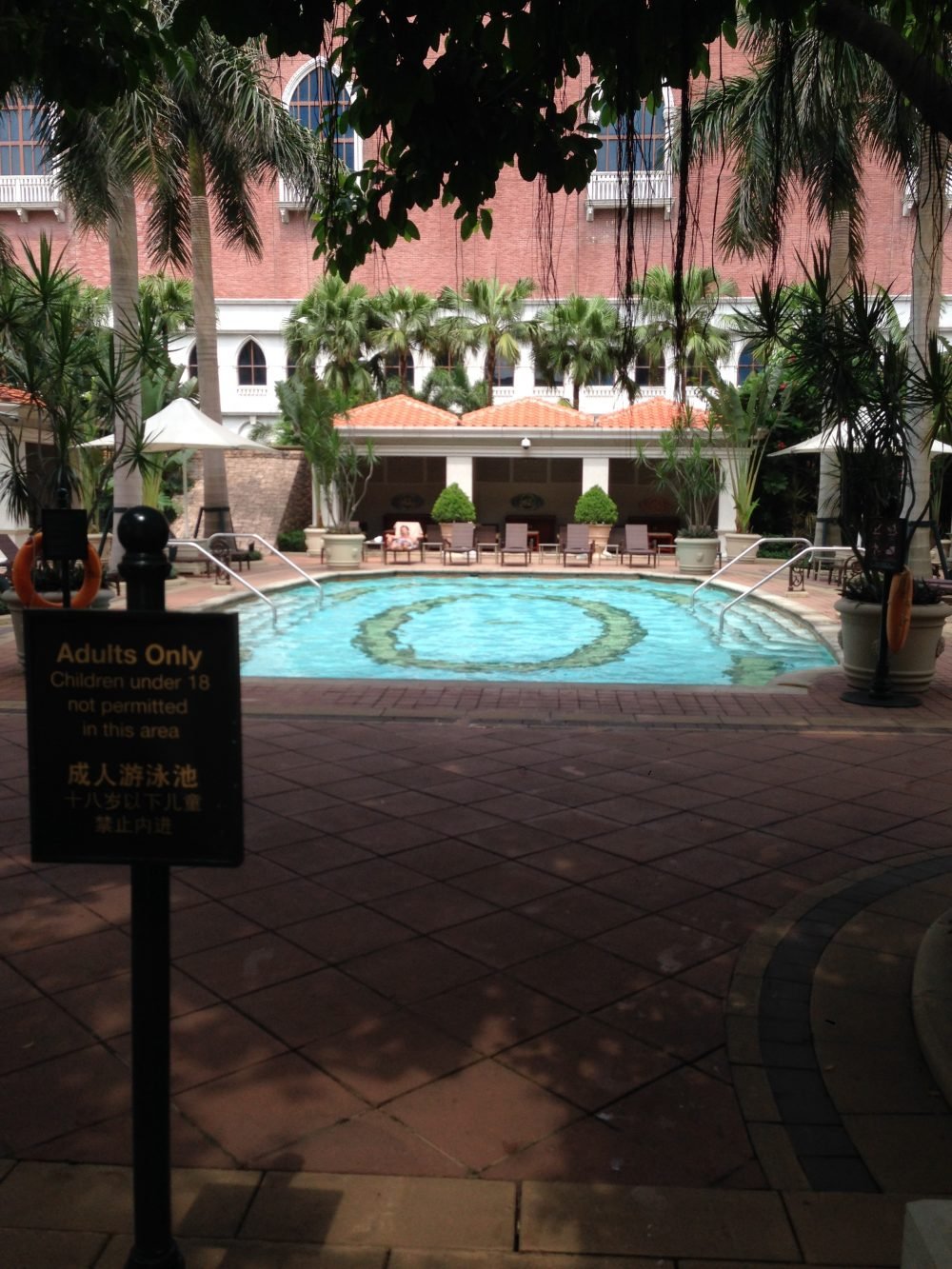 Overall, our experiences with this place were great, despite some unfortunate things that we experienced. We do recommend you to try experience this place yourself.
There's a lot to do in Macau, so why don't you get your passport ready, book your tickets and go. You may be interested to read about how to get to Macau from Hongkong. Also, check out our itinerary enjoying The Old Macau.
---
If you're looking for the best price to stay in this Venetian hotel, you can check the price with the search box below.
Find the best price for a flight to Macau.
Traveling to Macau will be much less worry if you have a travel insurance.