When traveling in Vietnam, we visited two cities. That is Ho Chi Minh city and Hanoi. Both are great cities, great food as well. If you haven't already, do check our travel journal from both cities. We cover a summary of our trip for each city including where we stay at.
Now every traveler or tourist know whenever they travel somewhere, they want to have a place to stay which can accommodate their travel goals or needs. Either staying at a budget inn, rent an apartment, guest houses, or hotels. Whichever works, as long as you can afford it.
When planning for Vietnam, especially Hanoi for this post, we did our research for where do we want to stay when in Hanoi. If you're looking on the internet, the majority of travelers are staying around Hoan Kiem district. Which most of the hotels are within walking distance from Hoan Kiem Lake and Old Quarter, their city center as well as a tourist spot.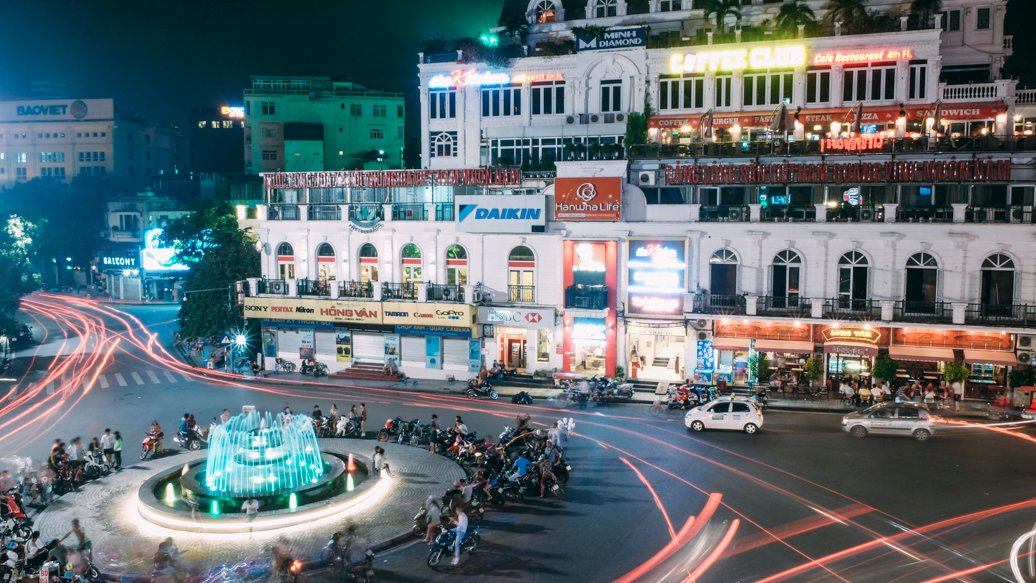 After long comparison, our choice fell on this An Nam Legend Hotel. Due to their good reviews online and their affordable pricing. We booked our stay for 3 nights via Agoda for IDR 1,682,232. That will be IDR 560,744 / night, or around USD 40. Considering this is not a budget stay, very good location, and pretty comfortable room; I'd say it's worth the value.
You can, of course, find much cheaper stay in Hanoi. But that's not our goal that day when we travel here. We didn't aim to really save our budget, we need a certain level of comfort because we just want to. You know, whatever works for you.
Now, this post is dedicated to sharing a little bit of review about this An Nam Legend Hotel. Just to give you the idea what we experienced.
Location
An Nam Legend hotel is located at 27 Hang Be Street, Hoan Kiem. It's really a good location, only 3 to 5 minutes walk to Hoan Kiem Lake and Old Quarter. Check out our journal to see more of these place. As far as I can see, it's really easy to get almost anything you need.
Across the hotel, there's a souvenir shop that sells mainly t-shirt. Of course, there are many shops next to each other. A circle K just 3 to 4 doors next to the hotel. But what about food?
Of course, the one thing everybody asks. Food is everywhere around the hotel, buddy. In fact, if you're walking straight from the hotel, just after you reach the first intersection, there's a fresh market in business every day from early morning and night as well. Don't you worry about food.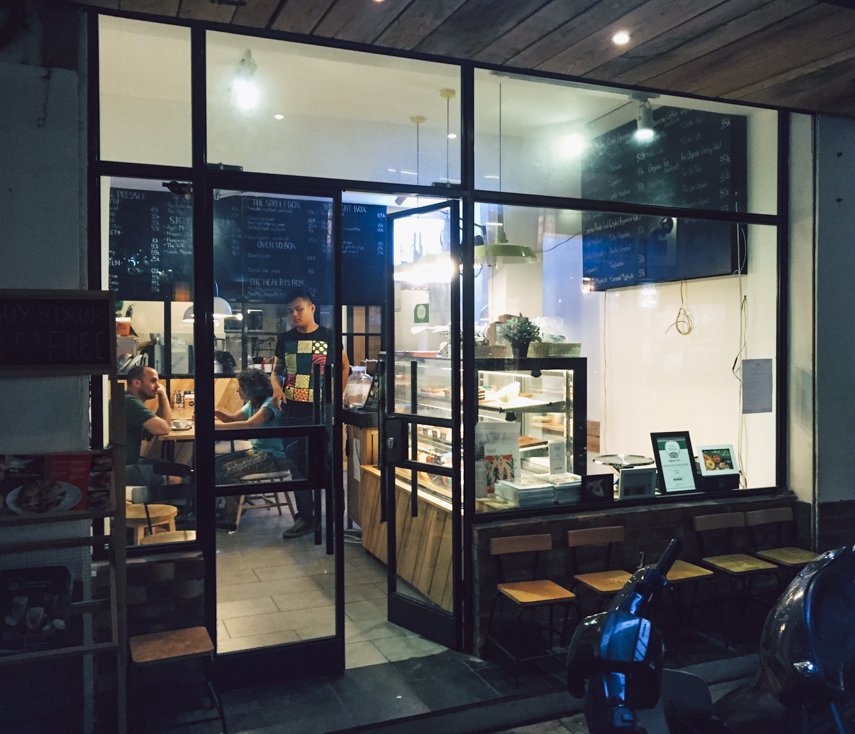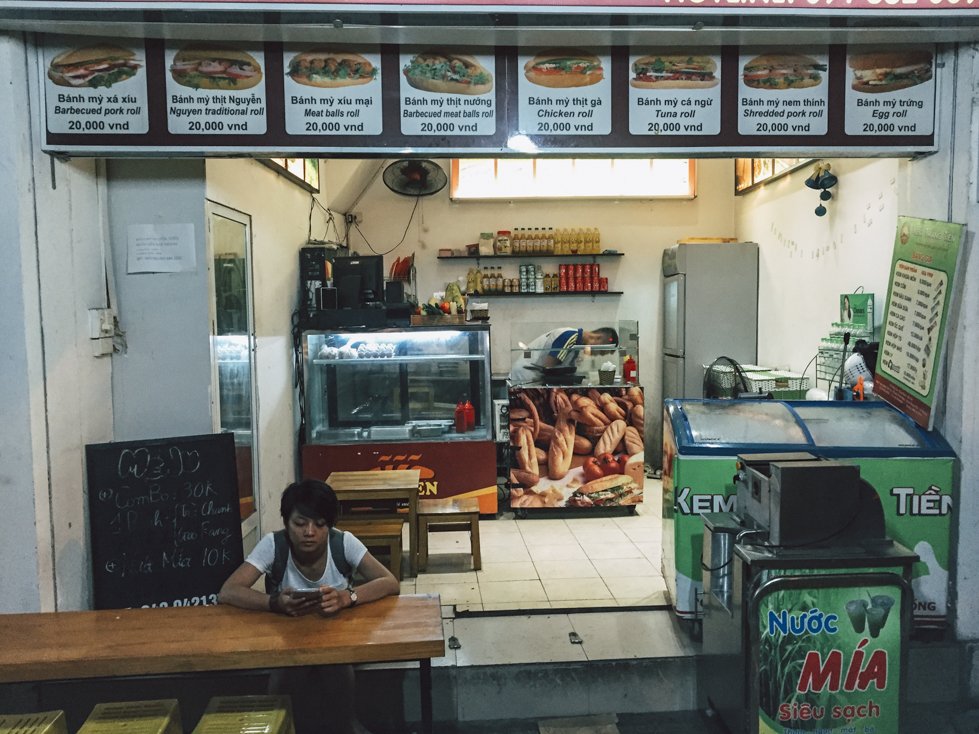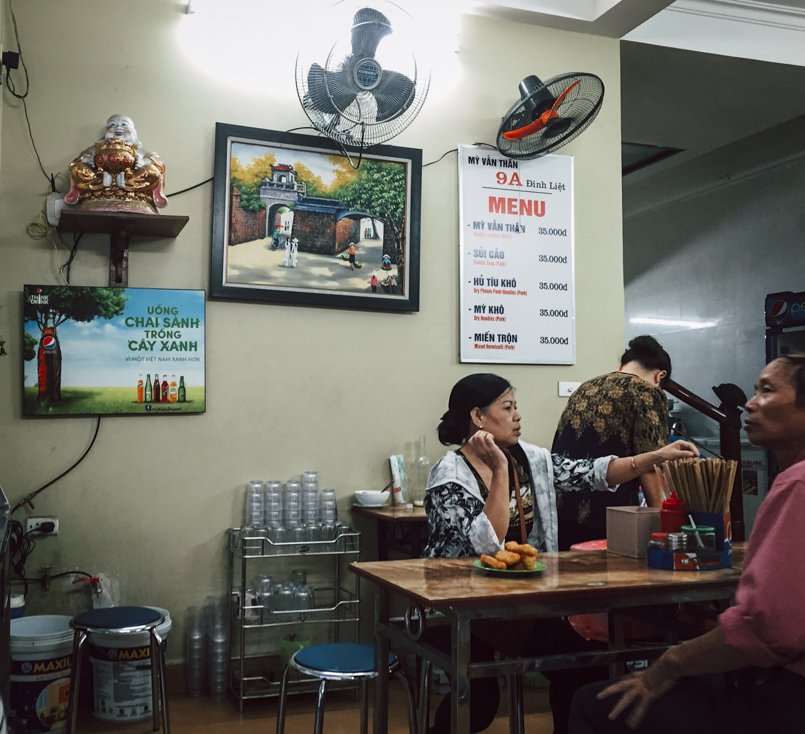 Like to hang out? You can walk to Old Quarter and grab a beer, or coffee at Tru Nguyen coffee or Highland Coffee. They have a great place to chill. There's also a pub right next to the hotel. I would give this hotel 9/10 for location.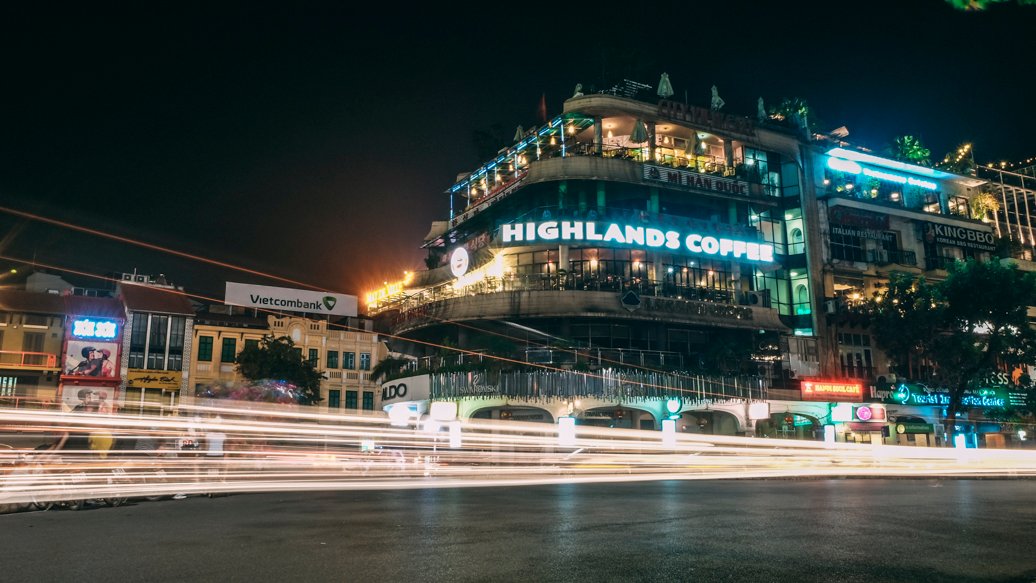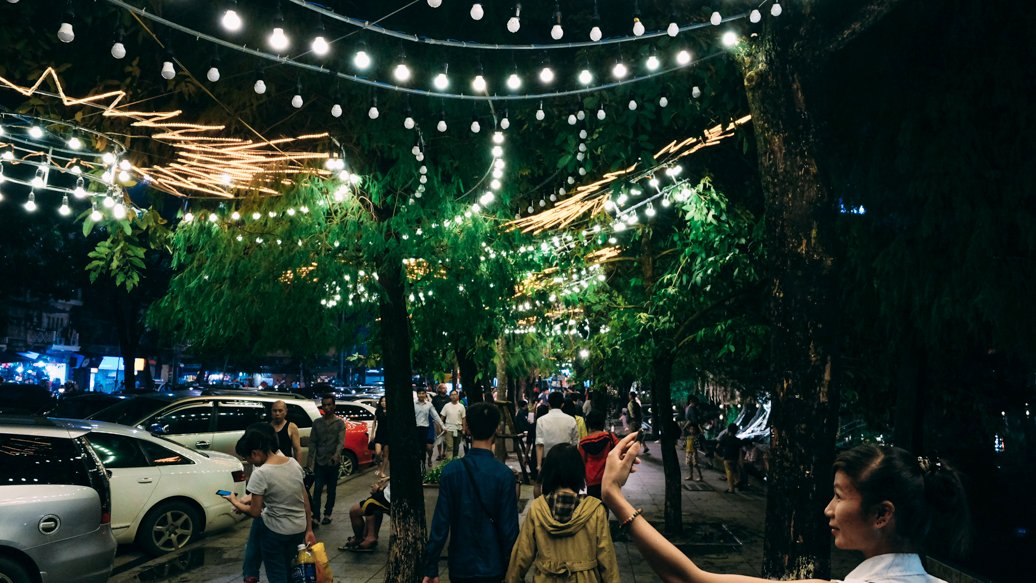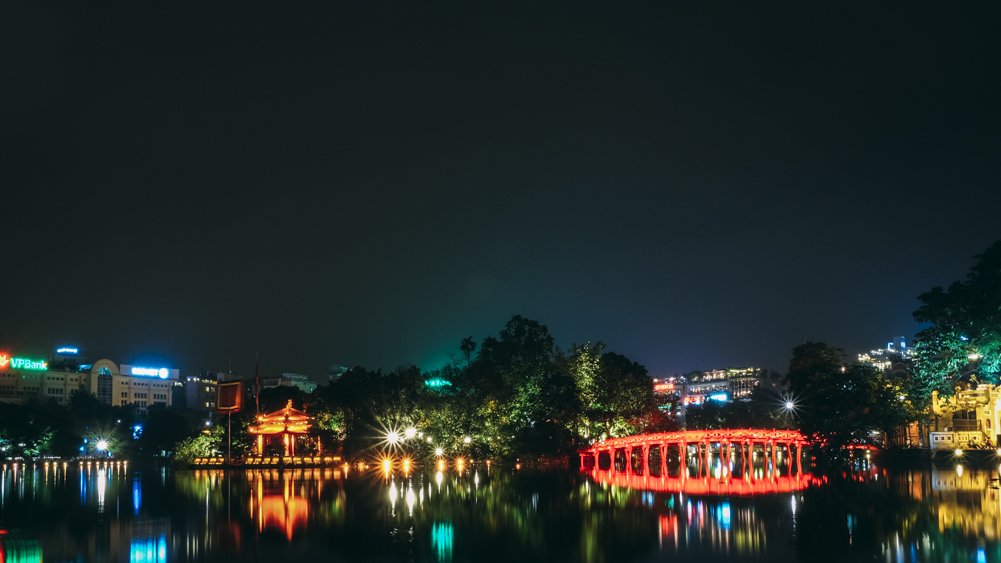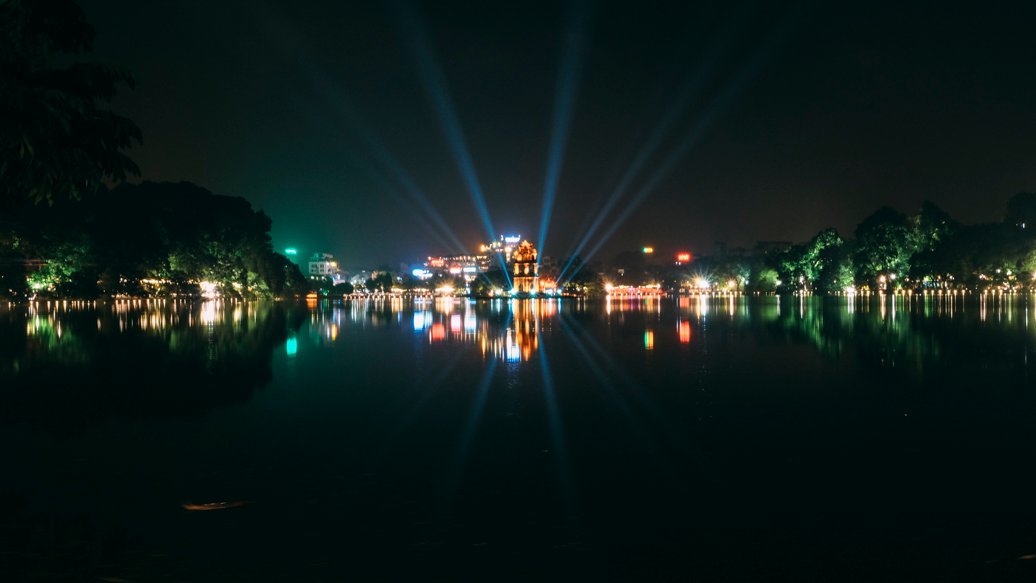 Room
This is the most important thing when you book a hotel because this is where you will sleep and get your private space. Everybody is different, but for us this matter significantly. Our first impression of this hotel is clean and has some sort of fancy feel for a 3 stars hotel.
They put nice elements to make guests feel warm and comfortable in their room. Such as patterns on their bed, a painting, and a bamboo decoration outside your window. Their bathroom is clean, warm shower good, bed comfort pretty good, and all the basic things such as AC, TV, amenities are good. However, they can add more lighting, though. So that's 8/10 for the room.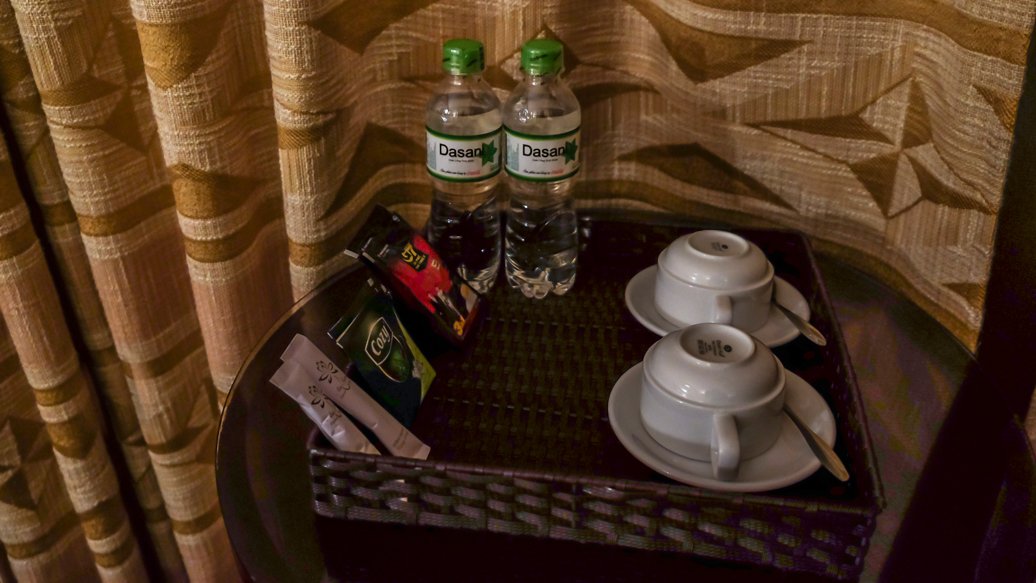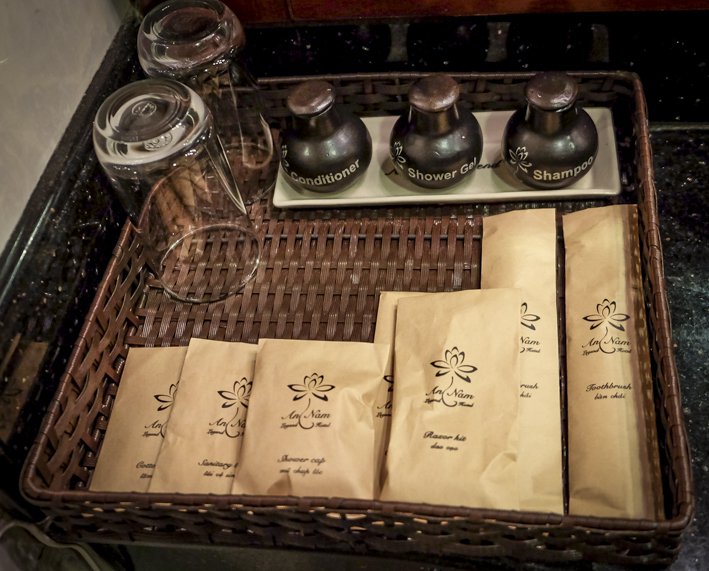 Breakfast
Every morning, for four days in a row, we had breakfast at the hotel. Well, I personally think the breakfast from Duc Vuong hotel is better. Although, space-wise, An Nam legend is much better. The first impression for their restaurant really cozy, got some sort of jazz bar and cafe mood kinda thing. They set up the breakfast in a ladies way, I mean pretty.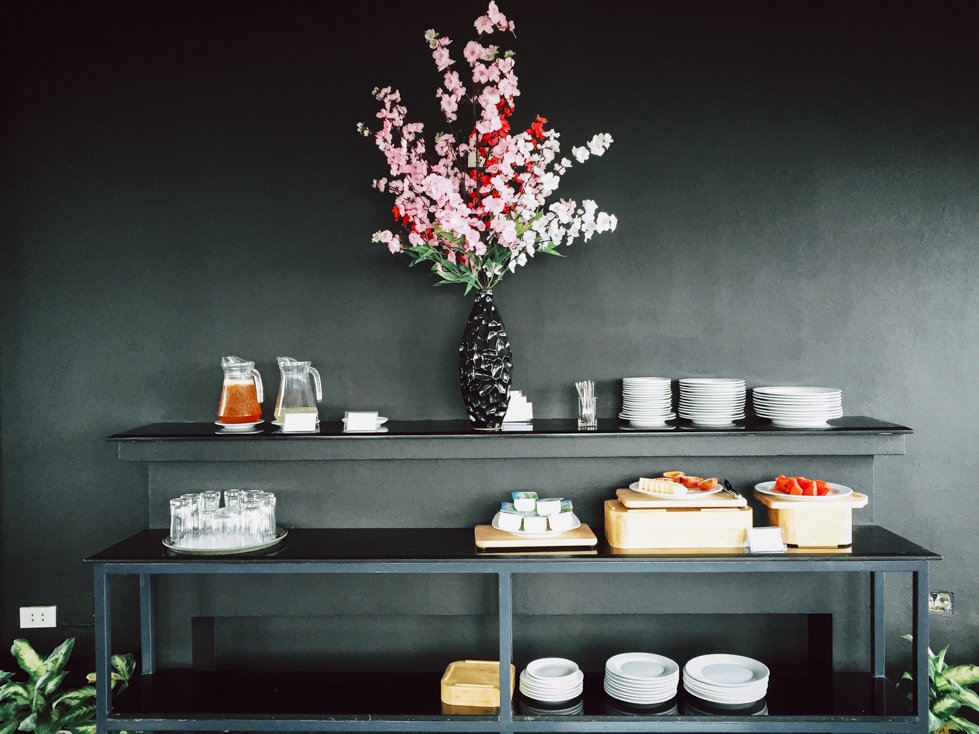 Yep, pretty it is. But how are they? Taste good? Yeah. I'd give 7/10 for the breakfast. It's rainy almost every morning when we're in Hanoi, so it's a very good choice we book with breakfast. Just to chill in the morning.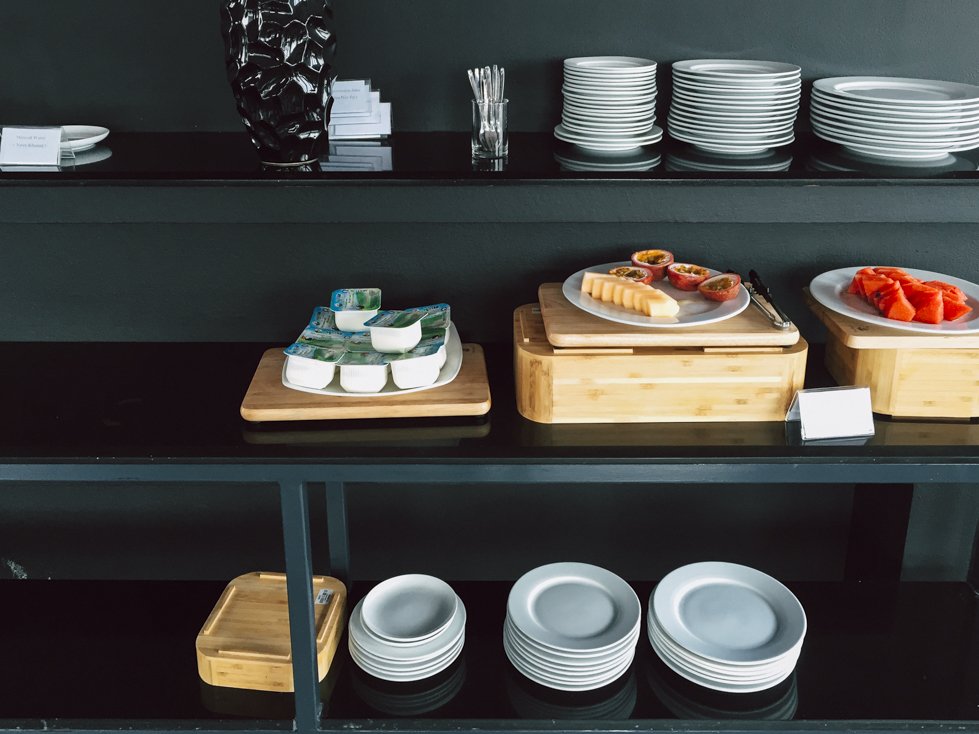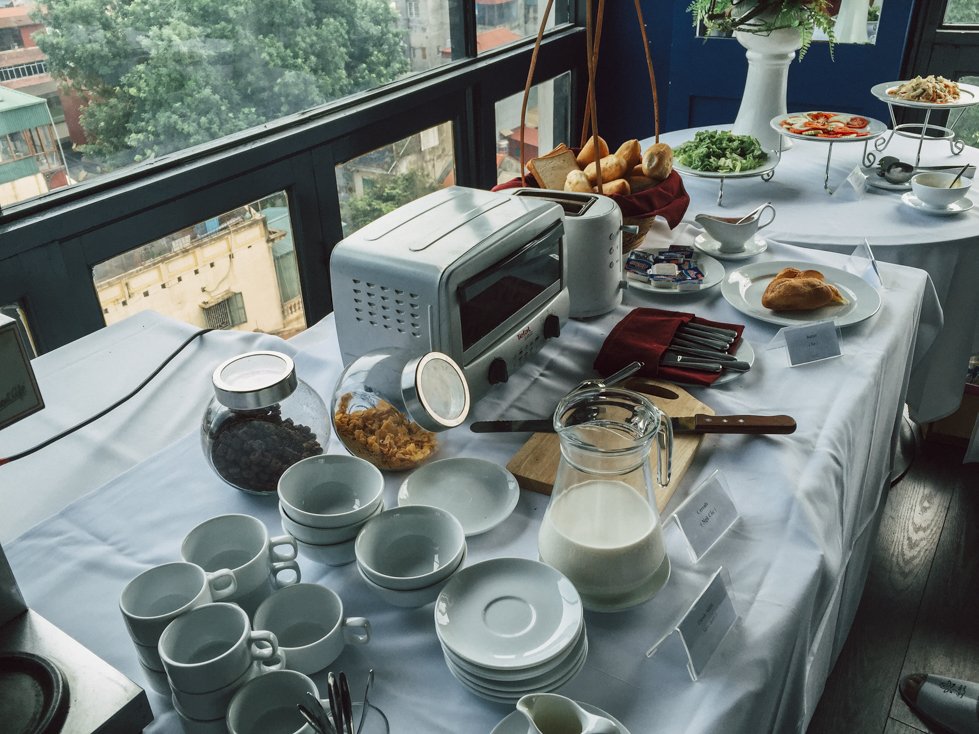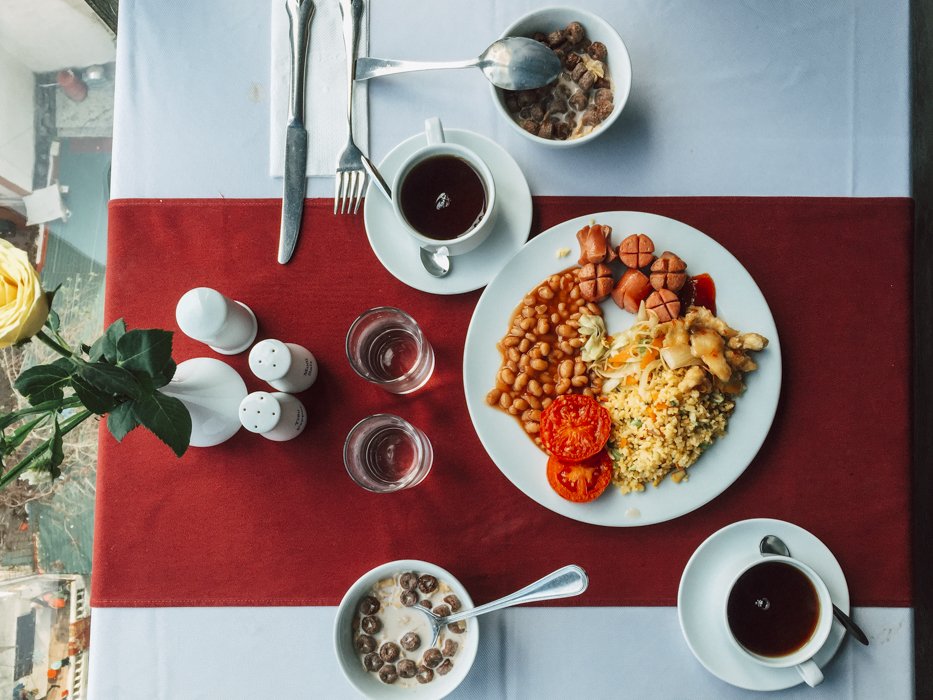 Service
Now, this is what I think really the ultimate factor that keeps travelers or tourists coming back. Or maybe put an effort to write a good review on review sites such as TripAdvisor. Service, you guys, who own or works at Hotel business, service is essential. You're in the service related industry, so put your energy on that.
Every staff we met at this hotel was really nice. When moving from Ho Chi Minh City to Hanoi, we got stranded at the airport because of the bad weather that causes a flood in HCMC. Our flight delayed several times. We landed at 1 a.m. and arrived at the hotel almost 2 in the morning. The young man who welcomed us right at the door was super nice, friendly smile, carried our bag, gave us a welcome drink, really helpful.
Check in was pretty quick, although I believe it could be faster. Even the staff who serves at the restaurant when we breakfast, really polite and nice. It made us feel kinda awkward because I believe he's at least 10 years older.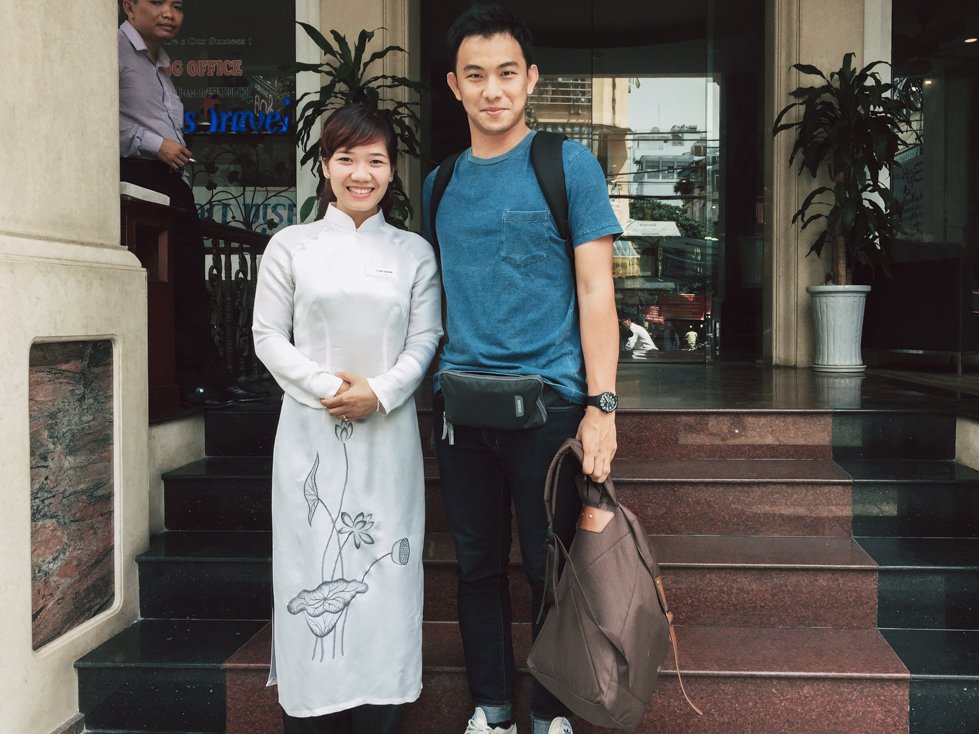 And of course, we will never forget how this lady, Mrs. Jenny, being really helpful with our trip. She's more like a travelers friend, feels like she's into building a relationship with guests. She patiently answered all our annoying questions (yes, we can get very annoying with our questions to hotel staffs whenever we stay somewhere), but she did well… Really well… That's 10/10 for services.
Shout out to this 26-year-old lady, if I'm not mistaken. She's married, by the way. She also thought we are Singaporean. Quite often people got us mistakenly, like Korean, for example. I don't know, maybe we're all Asians look alike. 🙂

So to call this off with a conclusion, this is the hotel that I would definitely recommend to you guys, our readers. You might stumble upon one or two bad reviews about this hotel, which might be a fake paid review. Go try for yourself, then I believe you will experience what we and other happy guests had experienced as well.
Find out the best rate at An Nam Legend Hotel for your next trip to Hanoi, you can use the search box below too.
---
SPONSORED
Thanks for reading! Check these links below if you want to get some deals on your next trips, as well as we will get something in return to keep us on track. 😉