We were in the midst of confusion when discussing whether stay at Genting for one more night or just go straight to Kuala Lumpur.
In my previous post about our first day in Genting Highland, I shared how I spent the first day enjoying the cool air and the First World hotel. Unfortunately, we didn't really pay attention for our research before going. The Genting Theme Park was closed due to renovation for the opening of the brand new and the first one in the world of Twentieth Century Fox World theme park.
We skipped our second night in Genting instead we're going to Kuala Lumpur for our second day. Thank God we did it, it's so much better here because we're getting bored in Genting already.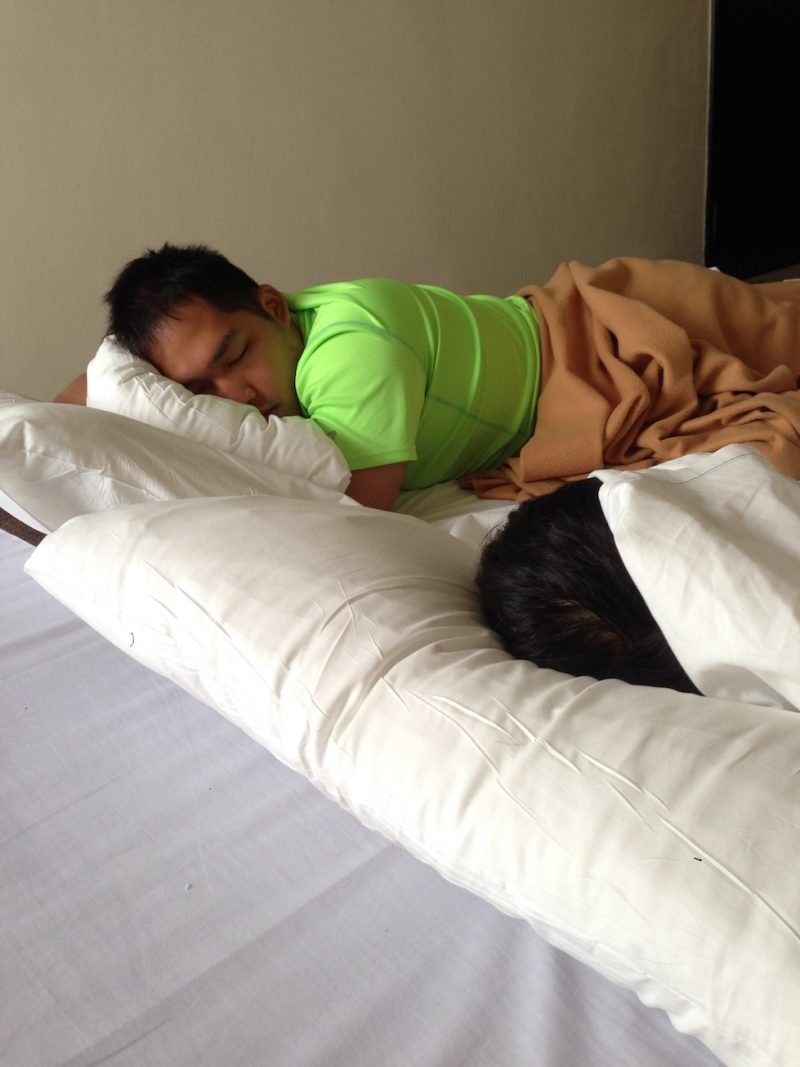 Thanks, dude! Totally…
This morning, I woke up with a weird feeling, something strange happened to my body. I wonder why… Hmmm…
Yeah, thanks to these two 'friends', apparently I catch a cold. My head feels kinda heavy, my nose is stuck, I breathe through my mouth. I remember that I woke up several times in the middle of my sleep because the blanket was occupied by them, and they wrap their body around so I can't get the blanket to cover my body, it was stuck.
And because I'm a good person, I don't want to wake people up, a sacrifice in a friendship. The worst part was I found out that the window was actually not closed, it had a few opening. That explains why was it so cold? Like seriously freezing.
Because the wind blows hard at night, it creates a sound like running trucks or heavy vehicles all night long, at least I thought so until I found out it's just the wind. Well, there's a renovation and construction works going here, so I thought they work 24 hours.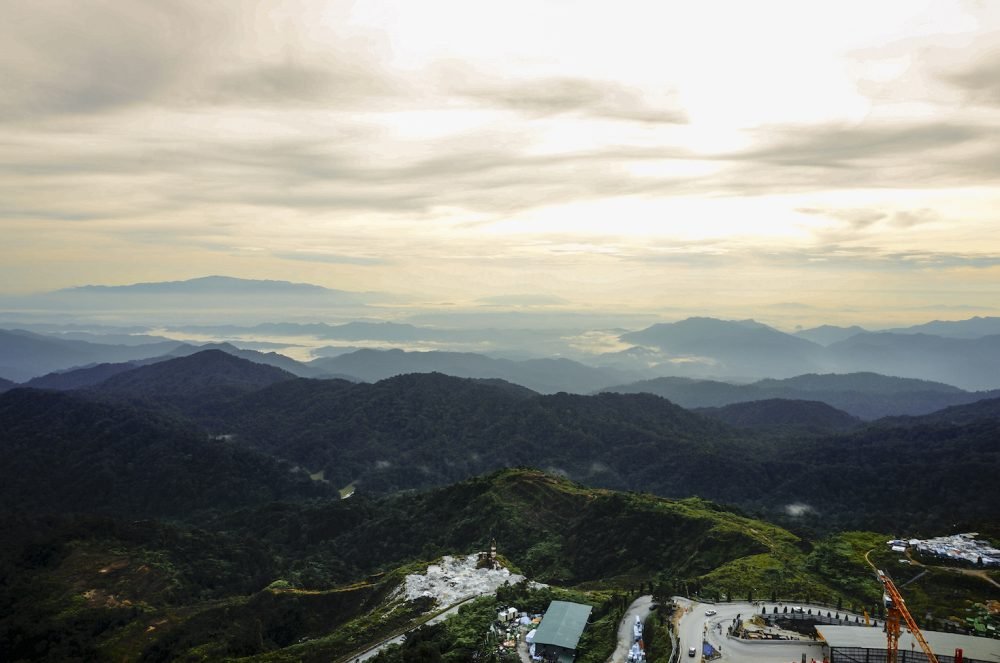 Sunrise Always A Nice Start
Looking out to the window, I kinda missed the sunrise, but I guess it's still a nice view to woke up with. Worth every shot. As you can see the picture above, there's a construction site down the road. They really make this place ready for the next level.
Gettin' ready for our morning routine, get our baggage down the lobby to the concierge, and have them take care of it as we look for some breakfast. I tried to do something with our second night, as we want to skip it. But as you can guess, of course, there's no refund and there's nothing they can do about it.
For example, like try to sell it to another guest, there're more guests coming when we leave, started to get packed. So yeah, no problem. We checked out via self-checkout machine, they provide a machine for guests to check out by themselves, you just have to drop the key in the machine. No fuss, fast and efficient. Nice.
Breakfast in Genting
This is where we had our breakfast, it's just right at the left side from the times square. They serve Chinese food and a mix of western style cooking. I forgot what we all had for breakfast. I remember mine was a fish porridge, which is tasty and good.
This restaurant has a unique style, they have this pink accent on their interior decoration and their waitresses are all women dressed up also with a pink shirt and a 'cooking mama' hat. Well, it bothered me as a man juusstt a little bit. Anyway, we spent RM 89.90 for breakfast.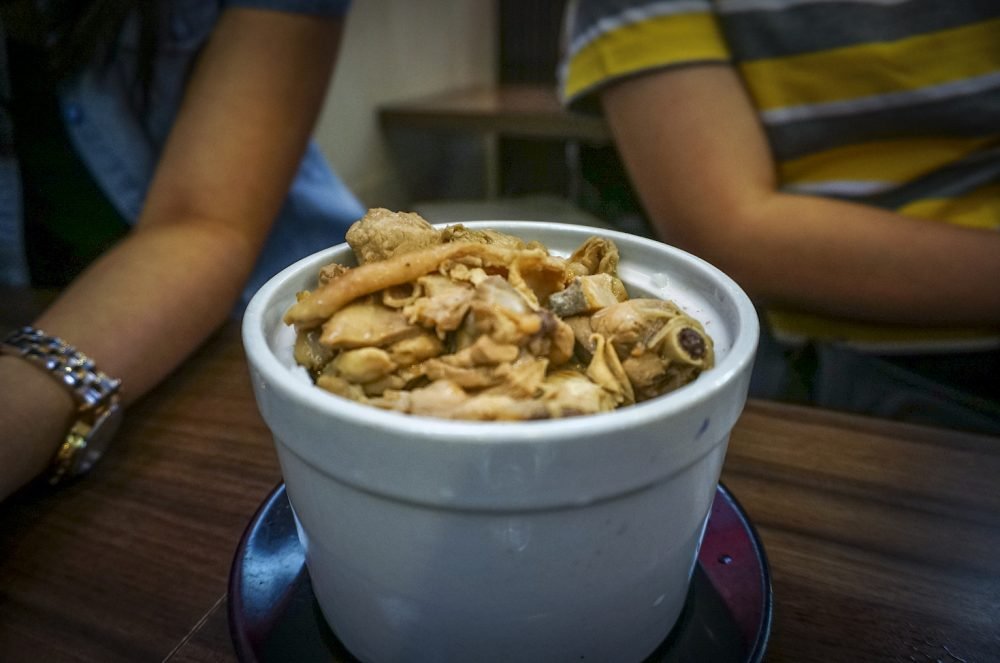 After breakfast, we went straight to the lobby, trying to figure out the transport to KL. We're planning to go with the bus again, but luckily there was this one porter who's standing right next to us. We asked him some alternatives for the transport, like how much will it costs us if we go by taxi.
In the end, he's helping us to close a deal with someone that looks like a broker or something. Either he's the boss of a rental car company or a mafia, we didn't know. But the deal was pretty good for RM 170 straight to the hotel door in KL, that's RM 34 / person.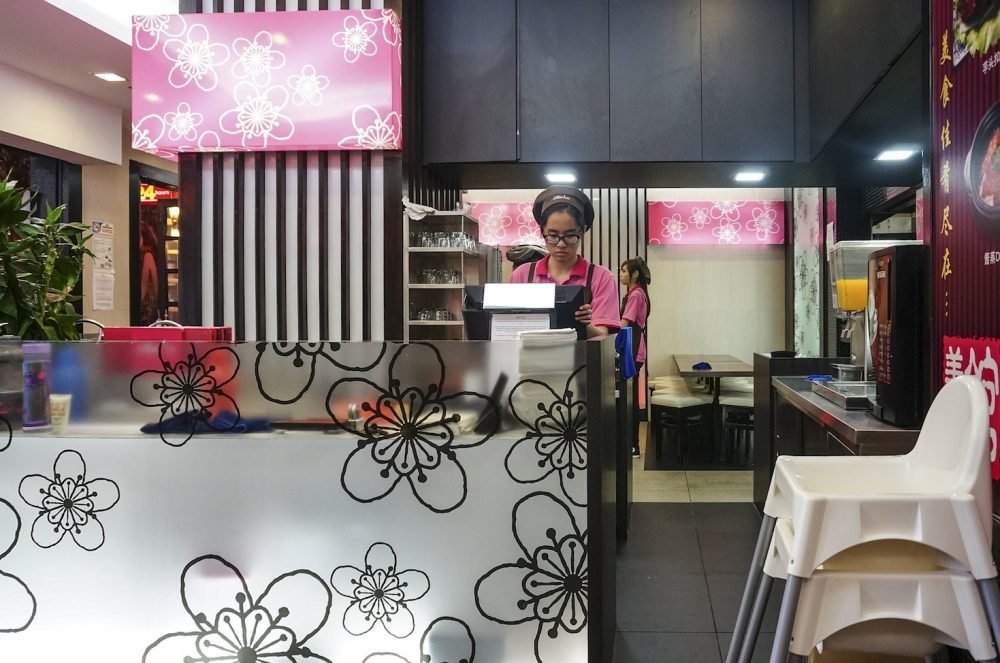 Less the trouble getting on and off the bus, and hey! It's cheaper than the bus. It's a blue MPV taxi car. If you're going with 5 or 6 or 7 persons, choose this. Tip the porter for RM 20 and off we go.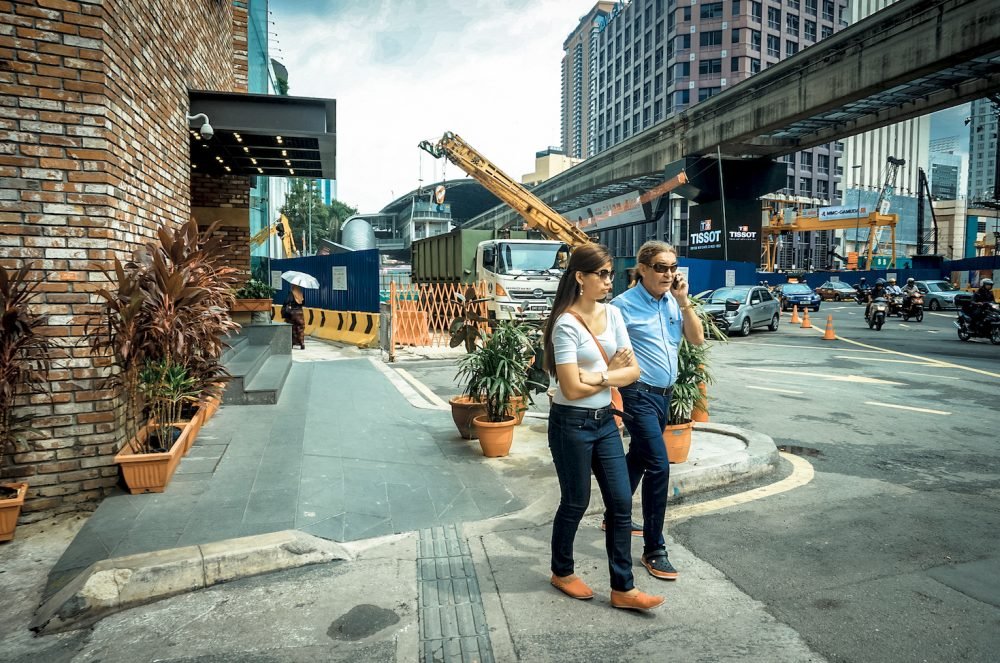 Bye, Genting! Kuala Lumpur, Please Be Nice…
The drive took us approximately 1 hour before we finally enter the capital city of Malaysia, Kuala Lumpur. The driver carried us smoothly through the highway, I like the highway in Malaysia, it's smooth and nice.
We arrived around 11 a.m. at Alpha Genesis Hotel in Bukit Bintang. The hotel looks quite decent, not big but nice. The staff welcomed us and I proceed with the check-in. Took us more than 5 minutes before finally, they said we can go to our room. Great, early check-in! One good point for the hotel.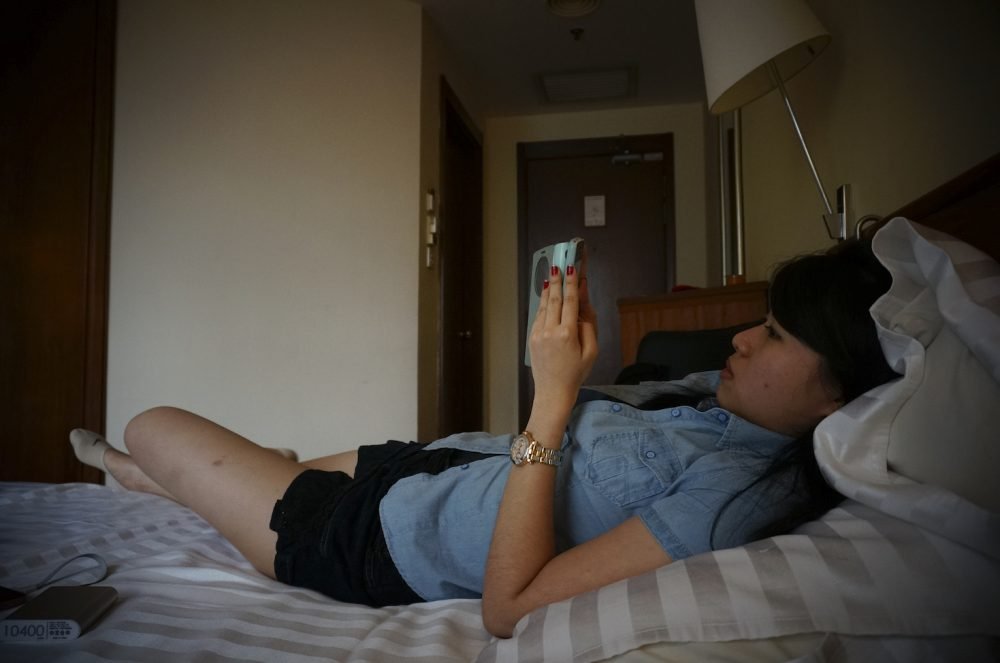 We carried our stuff up, the elevator was quite small, barely fit 5 of us with our bags. We had a pretty nice room with quite a large space on the 6th floor. It's superior room by the way. The bed quality was okay and the bedding was nicely done. The bathroom has more than enough space with a bathtub.
For the price of IDR 500K something per night, this is a pretty good deal. Here's a view from our room, an old building. Took this shot while we're planning on how to go to Johor Bahru for Legoland.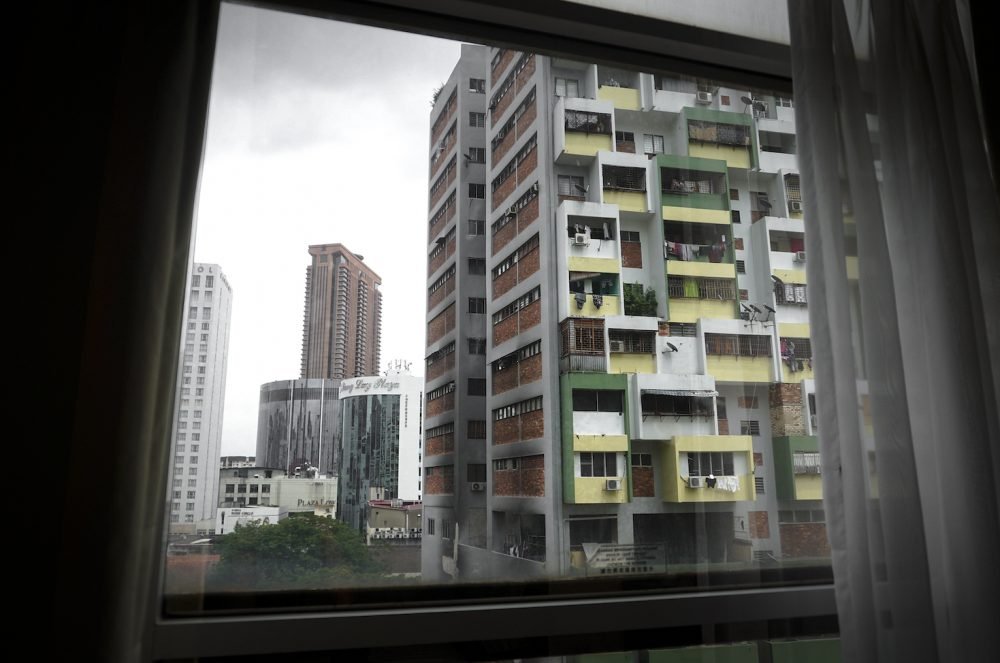 Uncle Help
We're trying to find information from taxi, buses, even plane. We almost closed it with flying. But eventually, one of us get a 'help' from friends, we had this phone number of one uncle (taxi driver) who can take us to Johor Bahru with a pretty good deal of RM 500 with MPV taxi. (RM 500 was cheap considering we're going by taxi, the meter was more than RM 900 when we've arrived at Johor).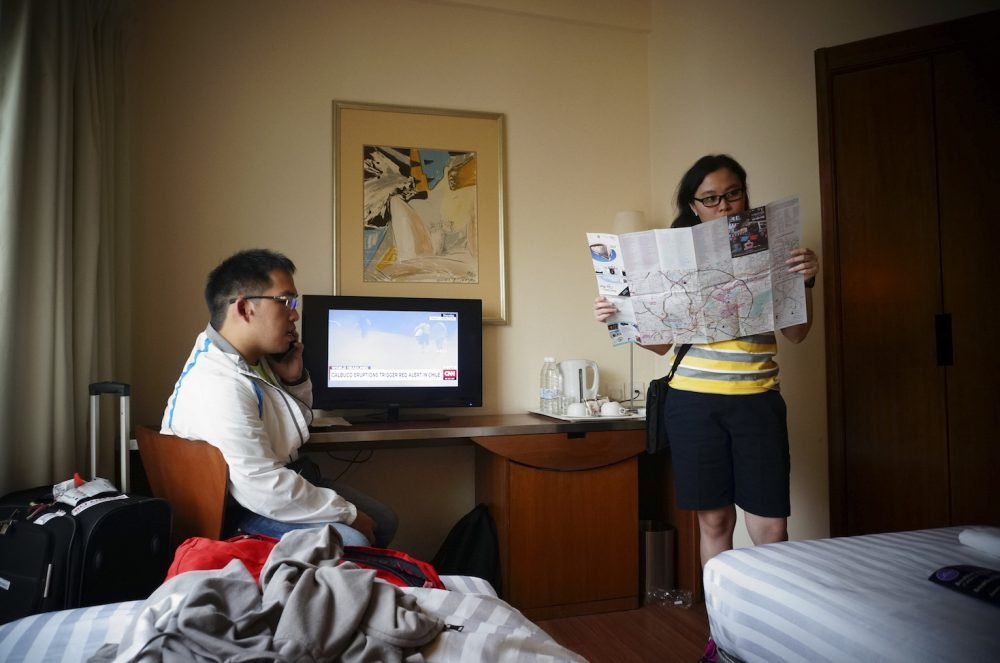 We set a deal with the uncle and let him know when and where to pick us up. Then, we continue with some reading for the map of where would we go today. Here's how our planning looked like plus a glimpse of how the room looks like.
leave a comment below if you want the contact of the uncle.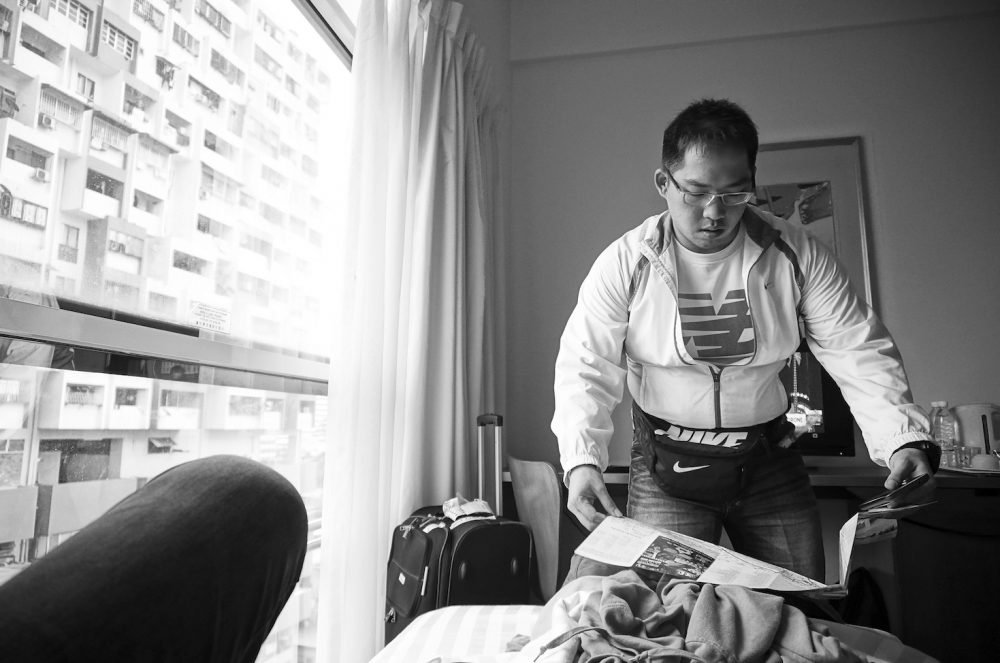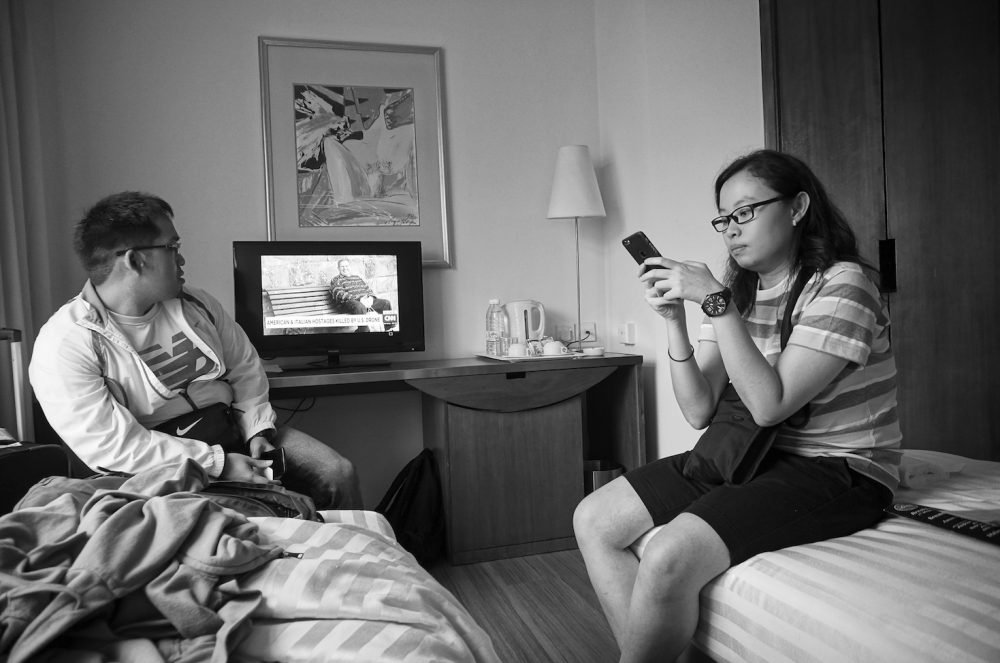 The only downside was the hotel room looks kinda old, also smells a bit old. But, I think it's okay. Not to mention the location was close to Jalan Alor.
Toilet Surprise
We had a trouble with the toilet right after one of us 'bomb' it, it was clogged, the water won't come down after he flushed, so when my friend flush again, guess what? It overflowed the bathroom floor. (Ewww….! He used it before! Sh*t!) 
I have the picture, but let's not put it on display. I was only meant to show it to the staff at the lobby while we're away for some walk, which they respond immediately after I show them. Hopefully, when we're back they had it done.
We're having lunch nearby just a few steps away. This hotel surrounded with foods and convenience store just across the hotel. Plus the nightlife a few steps, too. Superb location! Lunch for a total of RM 41. That was cheap, it's RM 8,20 / person (IDR 26,000 something). Some eating place may ask you to pay first before you can enjoy your food.

Kuala Lumpur First Impression
We took a walk through some construction work, they had started the work for their MRT in July 2011 and expect to begin operation in the beginning of 2017. KL street is a nice place for a walk, they're busy yet somehow still in order. There are three major races that you will see here, that is Malay, Chinese, and Indian. See more about Malaysia demographic here.
Walking in KL is considerably safe for tourists to walk down the street. Despite what the internet says about how this city is ranked high at crime, low at safety, and how it's bad for tourists, et cetera.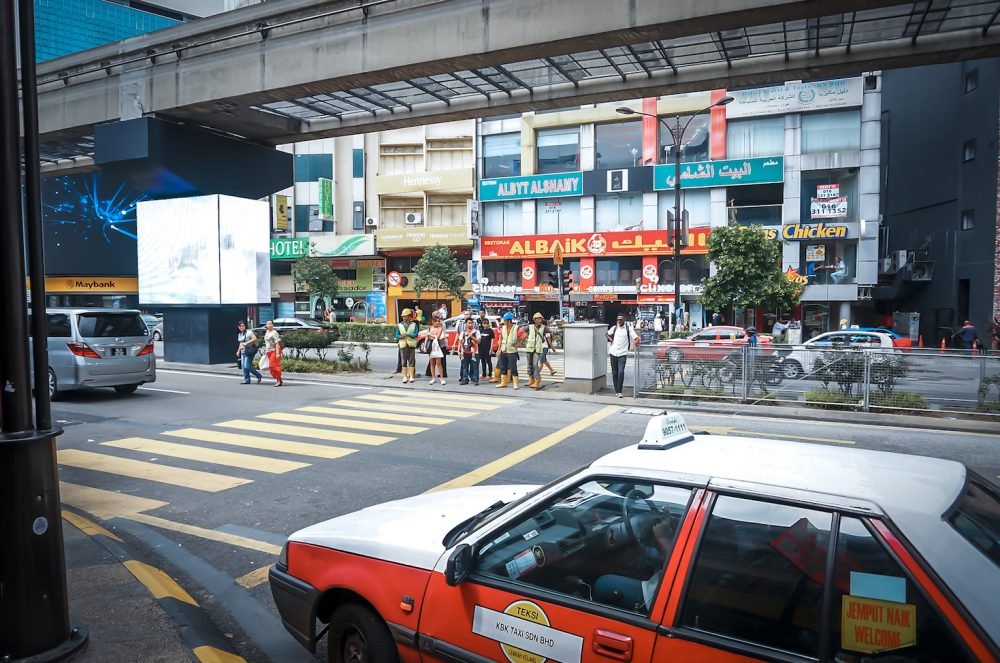 I found it safe, just stay vigilant when you travel, no matter how safe the city you're traveling in, there will always be a crime whenever there's a chance. Read other travelers experience online for tips.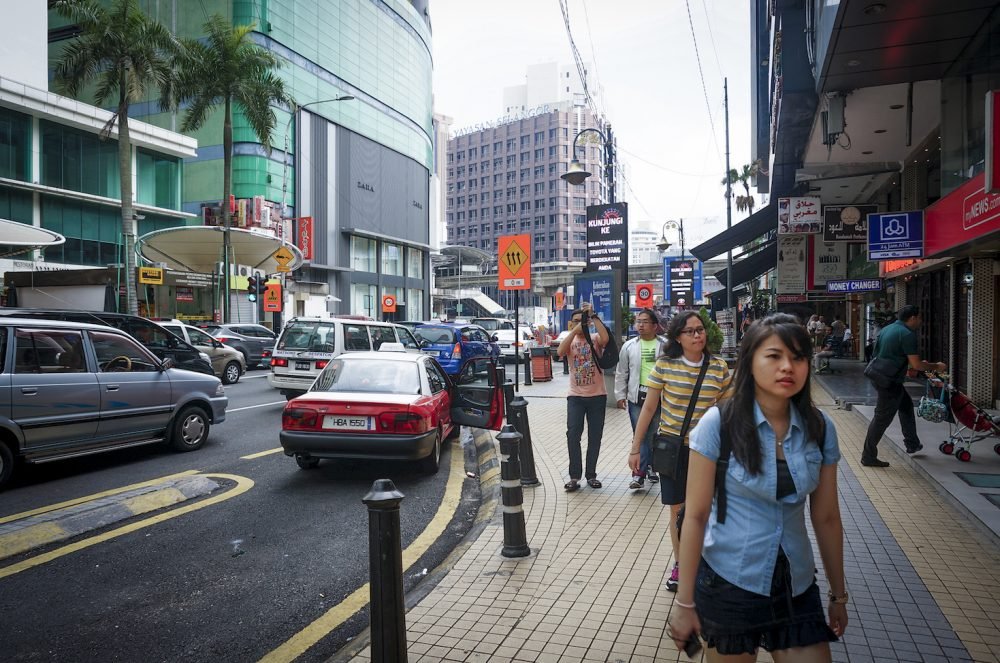 The streets are pretty crowded, we can see traffic jam everywhere. The feeling was very similar with Jakarta, our city. Due to Kuala Lumpur is among the fastest growing metropolitan regions in South-East Asia, in terms of population and economy.
For the population of over 1,7 million in 2015 for the area of 243 km2 (94 sq mi). Traffic problem here was still okay compares to many other countries in the world.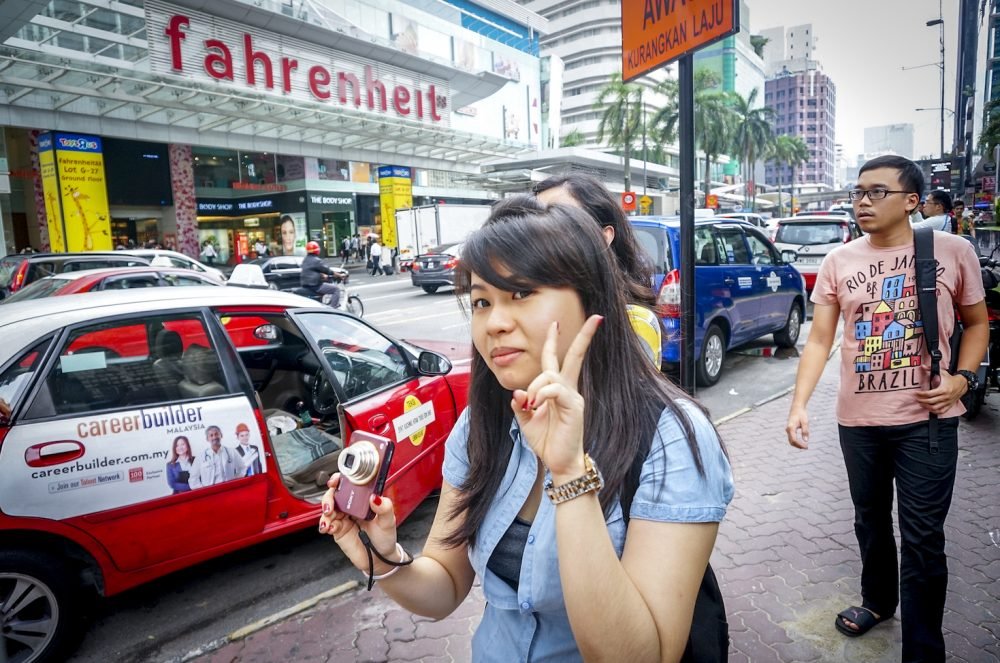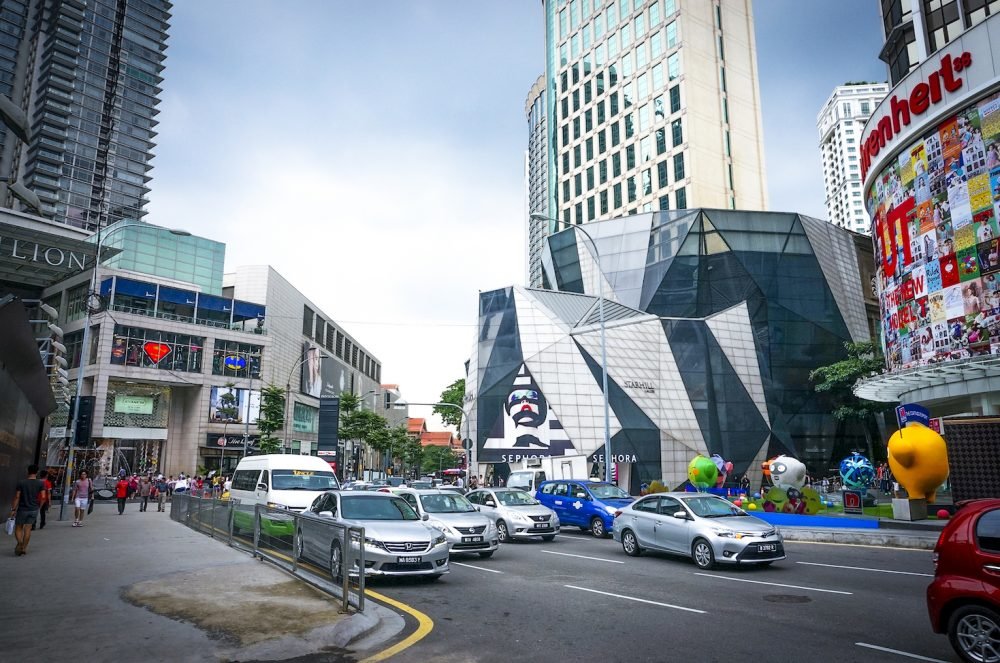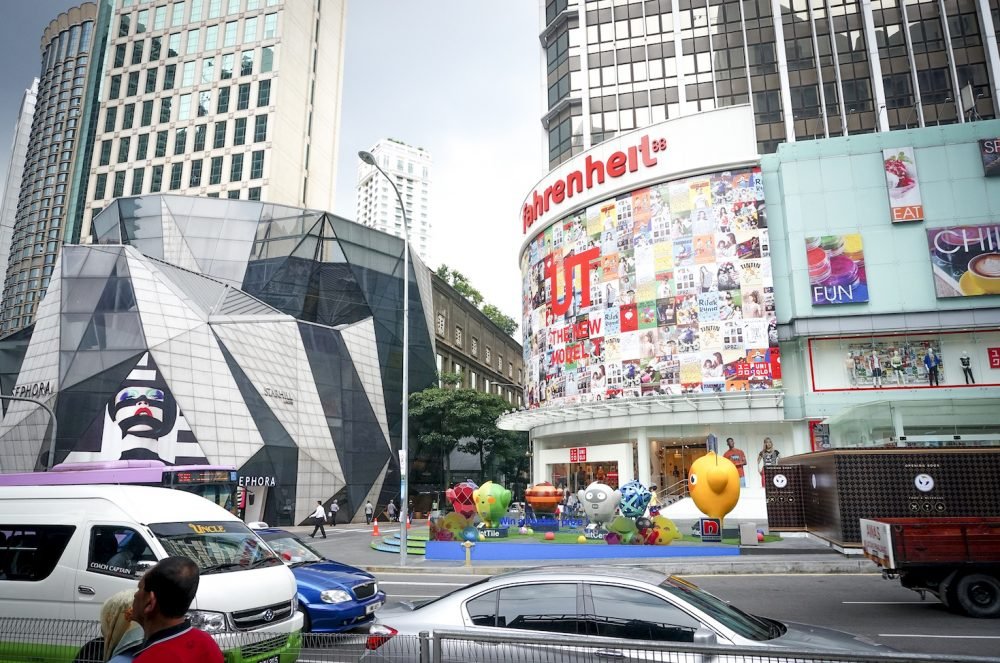 Pavilion Kuala Lumpur
We took 15 minutes walk before we finally see the Pavilion. One of the biggest shopping mall in KL opened in 2007. This place is pretty crowded after office hour, the restaurants and cafes are full of people. Especially this outdoor part where there's a lot of expats hang around at the bar.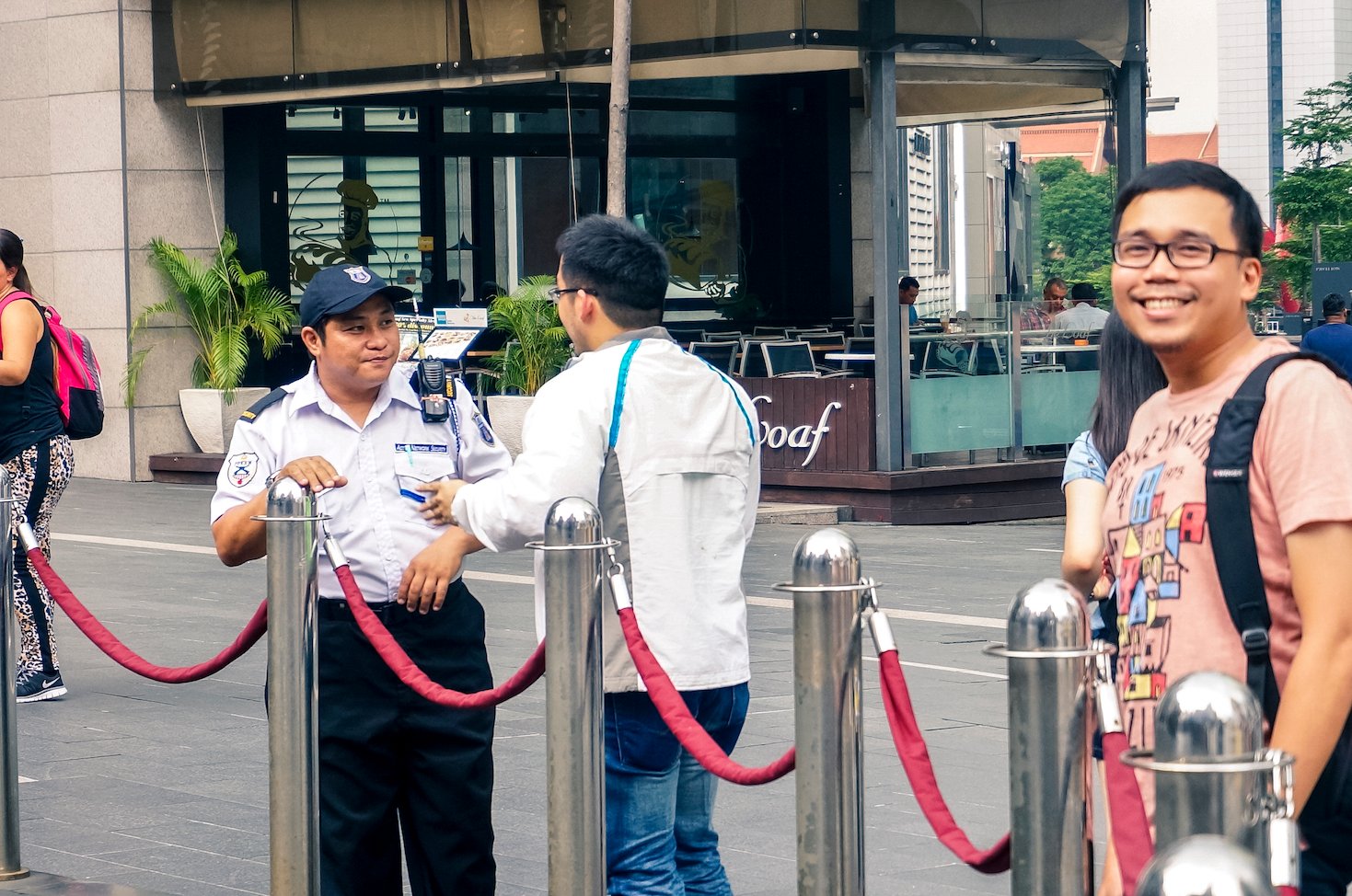 Malaysian people are very friendly to ask for directions or information. We found it very easy to get info from local people here. Just make sure we have some attitude and manner when asking questions to locals.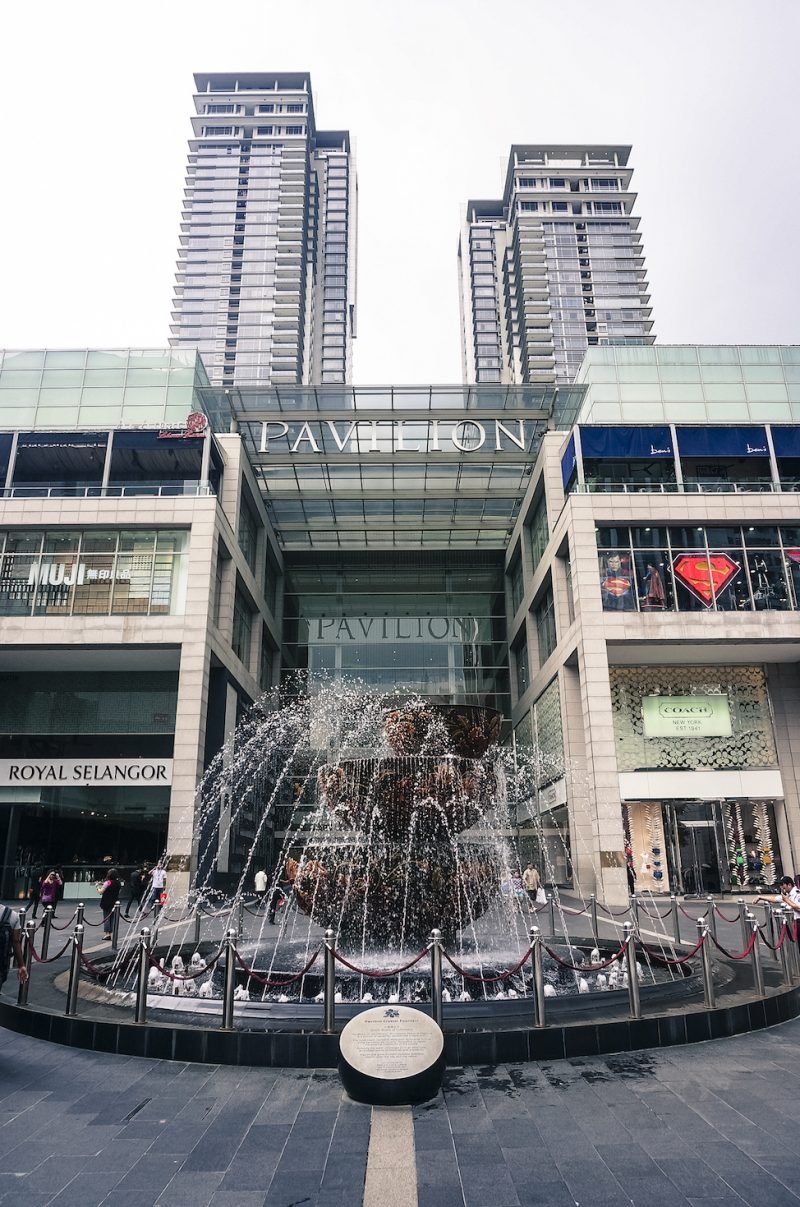 A National Landmark?
Check out this fountain, I don't know if it's famous or something, but I can see a lot of tourists posed and took some pictures of it. After some research, I found this :
At the main entrance of Pavilion KL is the tallest Liuli Crystal fountain in Malaysia, the Pavilion Crystal Fountain. Billed as a national landmark, just like Rome's Trevi Fountain you can toss in your loose change to make a wish: coins are later donated to charity.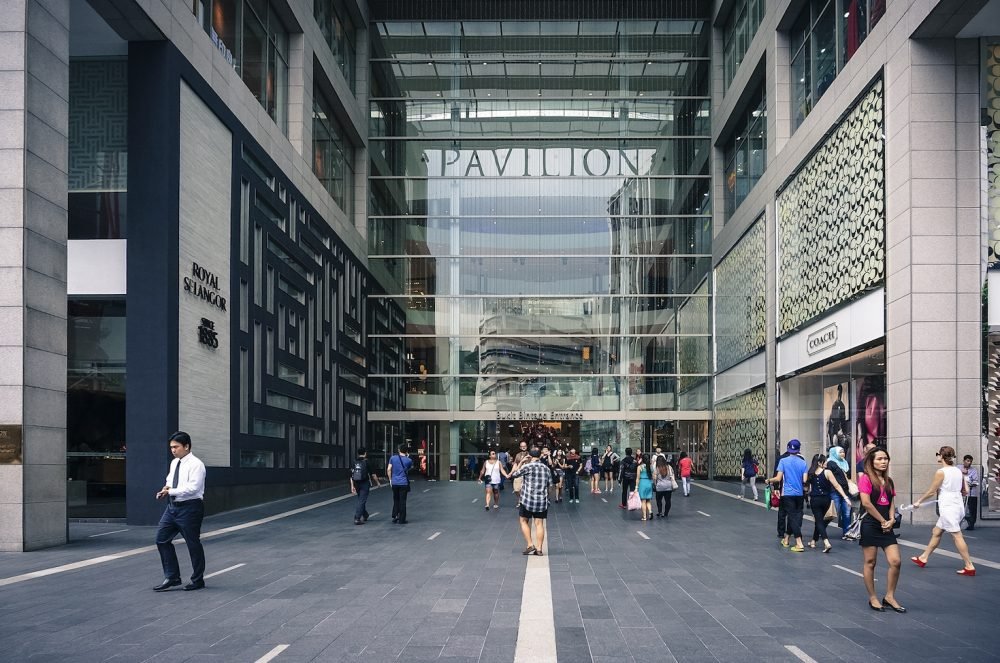 Whoops, it's billed as a national landmark. We hang around this place for a while checking things out, you know… How's mall going in KL? Pretty much the same here with Jakarta's mall. Checking some stores, cinema, snacks, etc.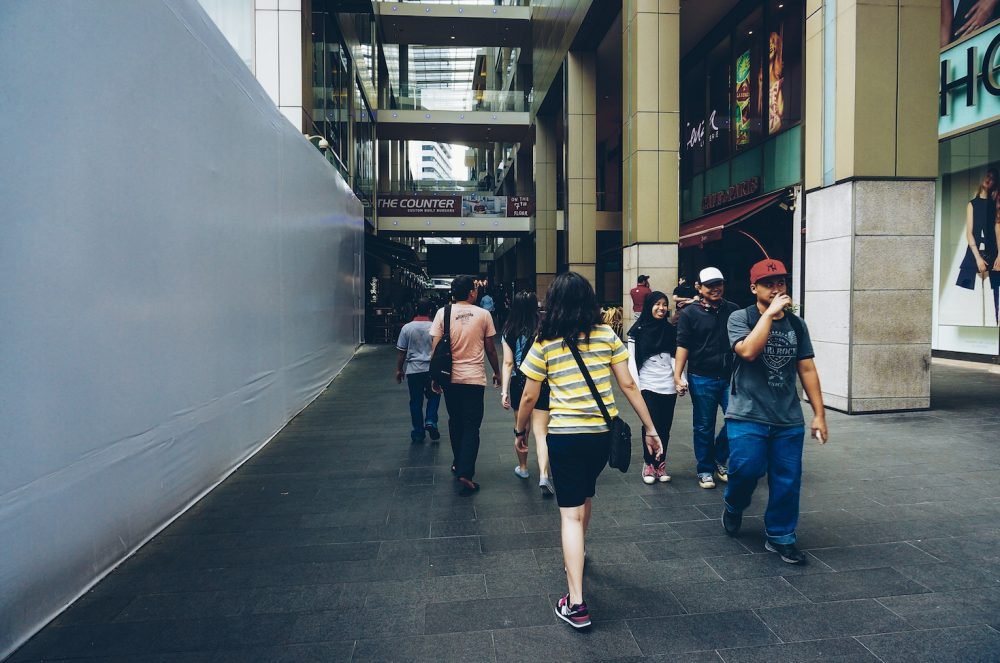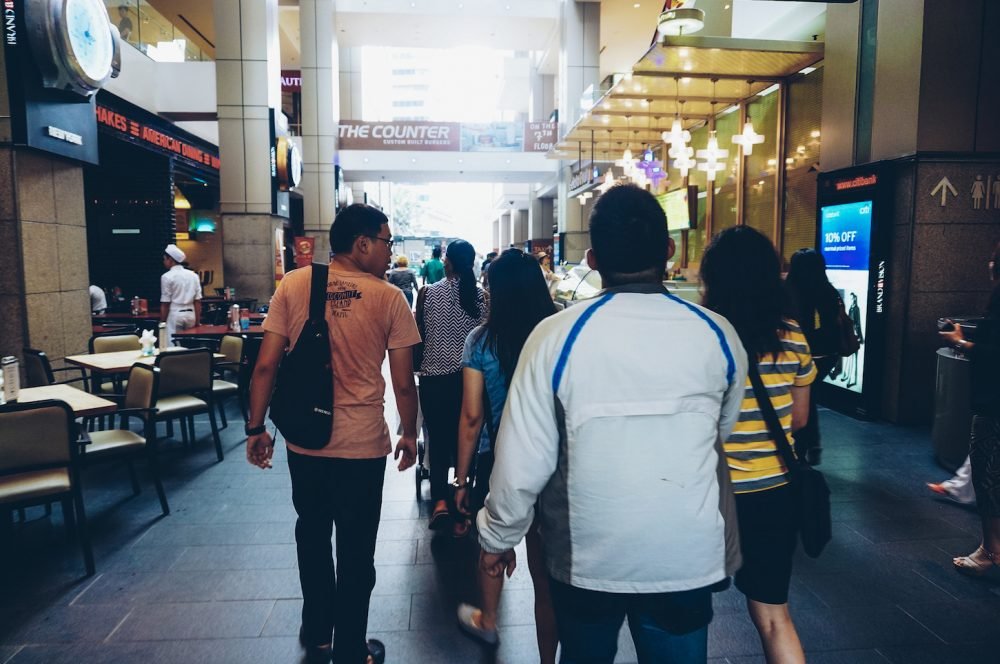 This is where I said lots of expats hang around for beers and food. It gets crowded after office hour. Check this place out if you like to hang out.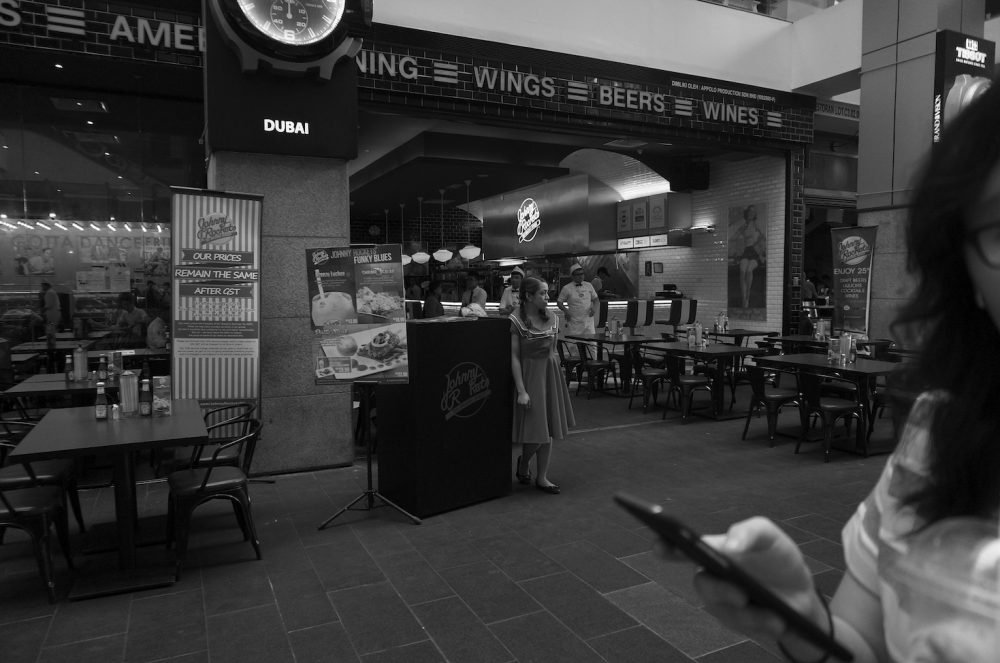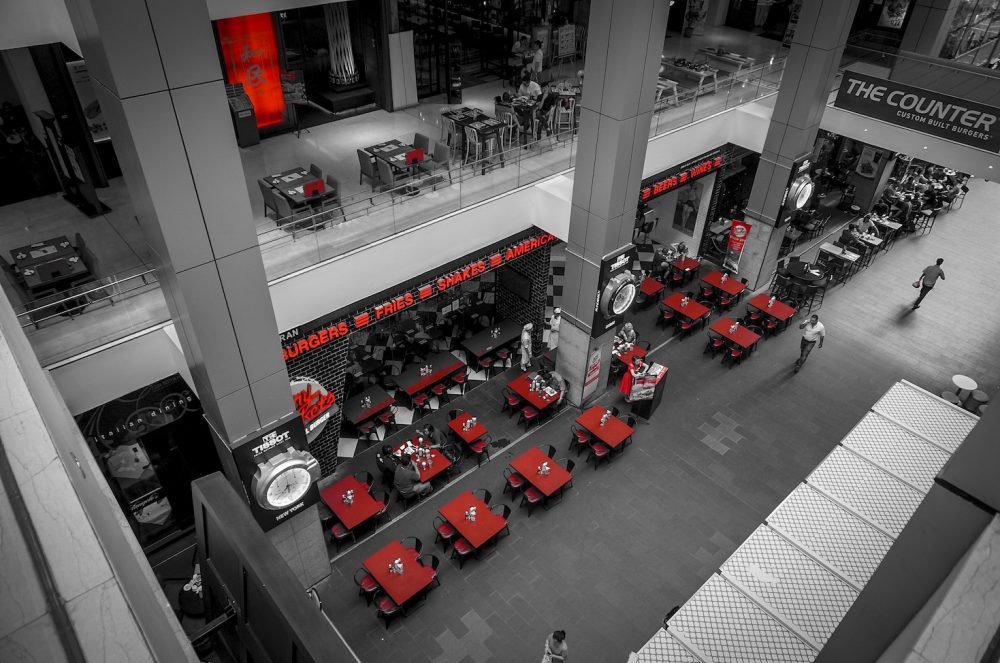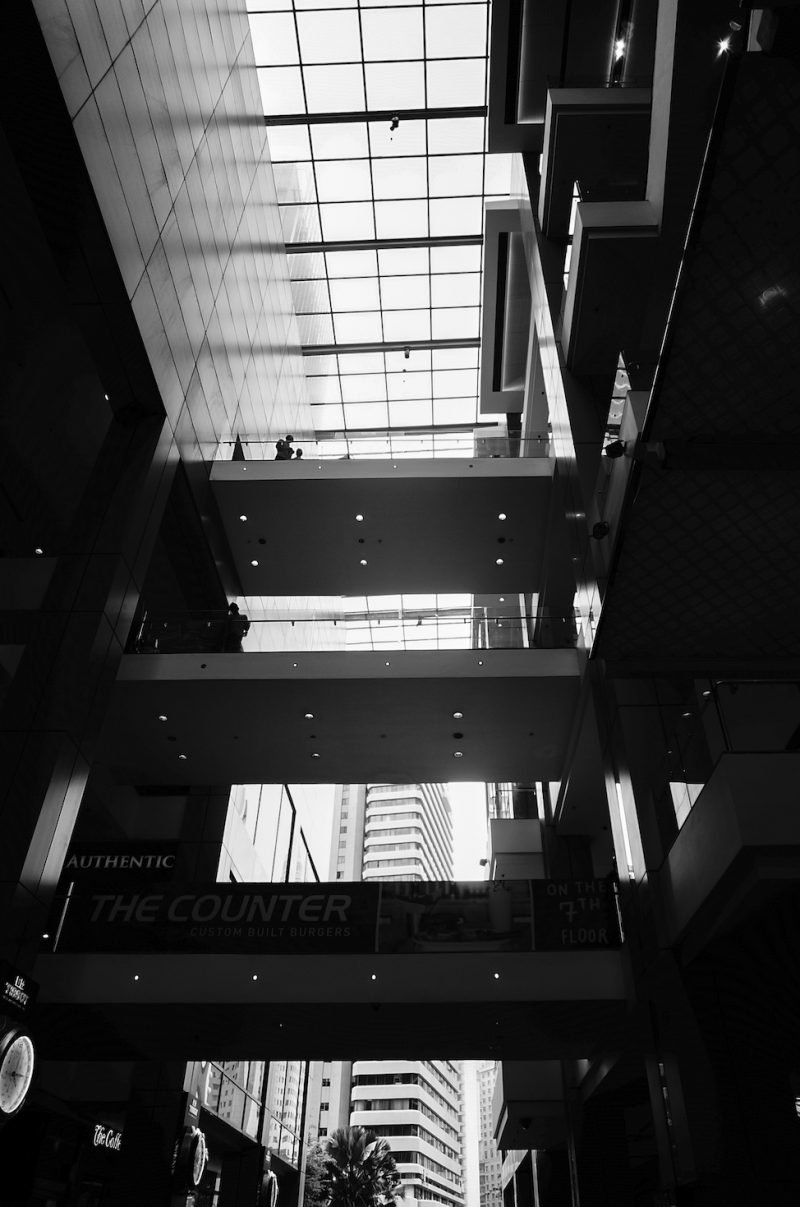 Feeling thirsty, we bought some drinks as refreshments. 5 juices for RM 51,50. It's a good choice because KL weather is hot, very similar to Jakarta. We had to keep ourselves well hydrated to avoid unnecessary health issue while traveling, right?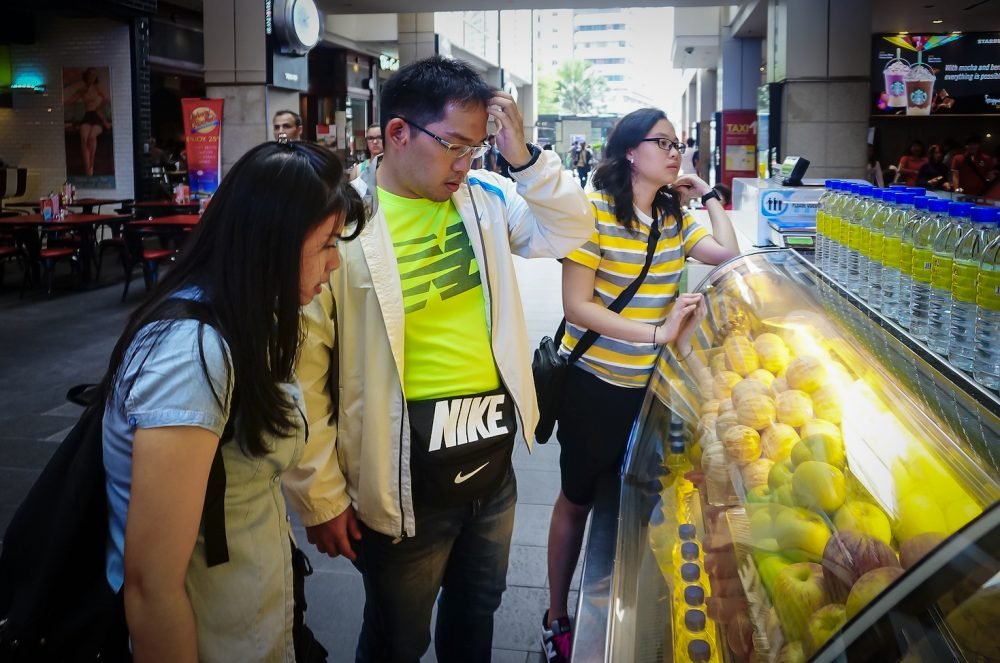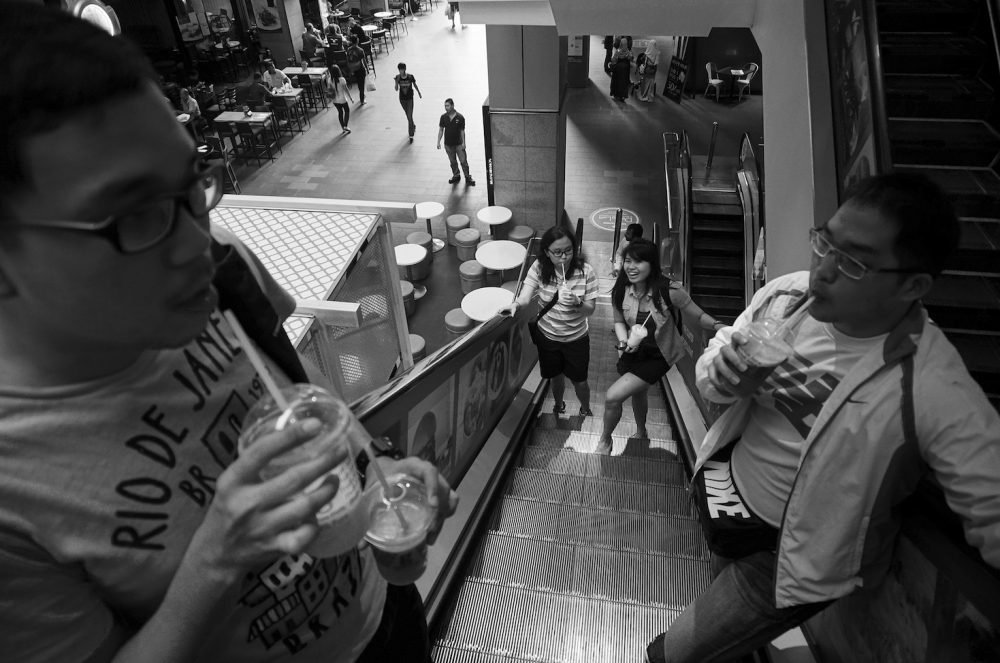 Inside Pavilion Kuala Lumpur
We go upstairs with escalator and get inside the mall. The mall is big, it's very modern and well maintained. There's a promotion going on for the Avengers movie Age of Ultron was just released.
We did check the movie schedule, but we decided to watch it later in our country. There's Golden Screen Cinema, their movie theater if you want to spend some leisure time for entertainment. In fact, there's more to do here, check it out.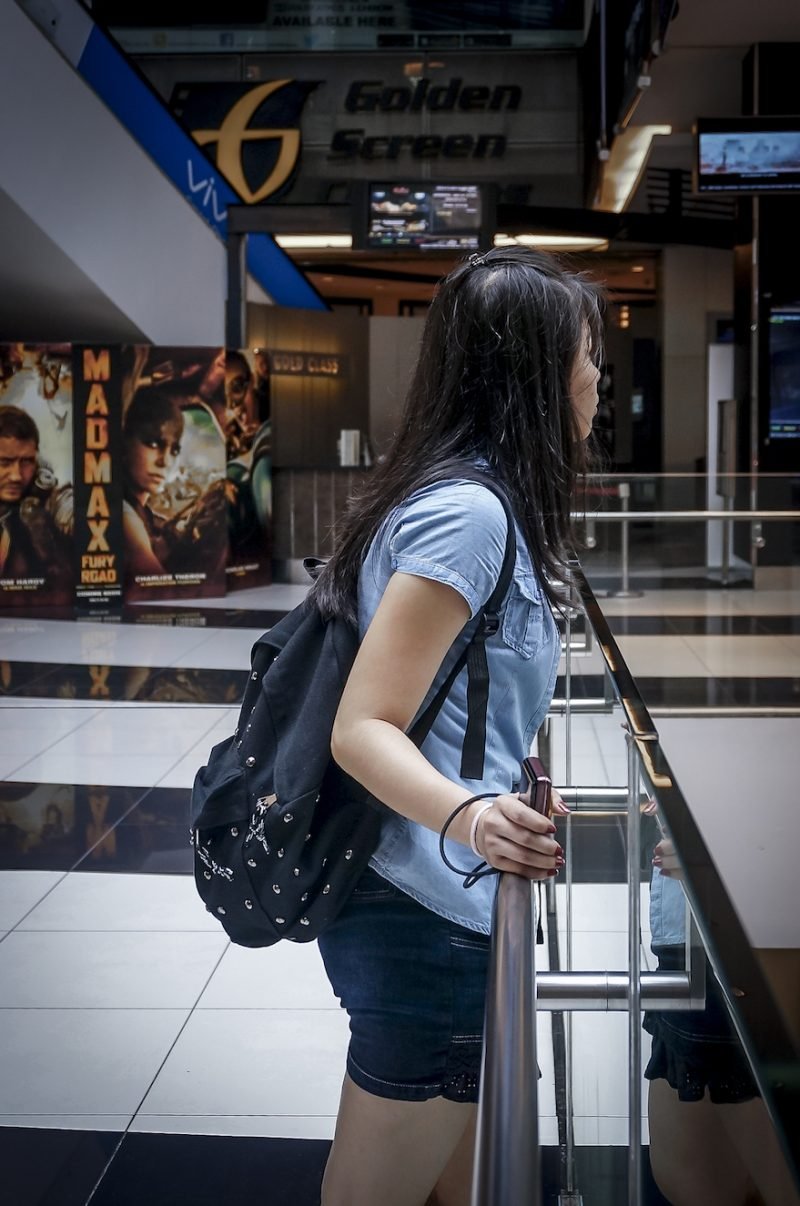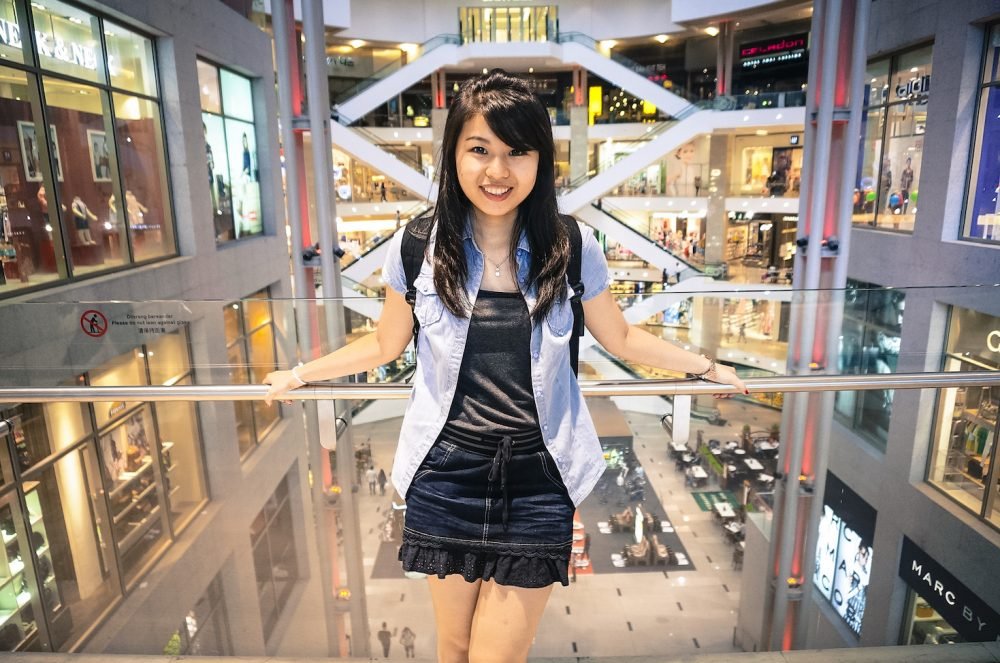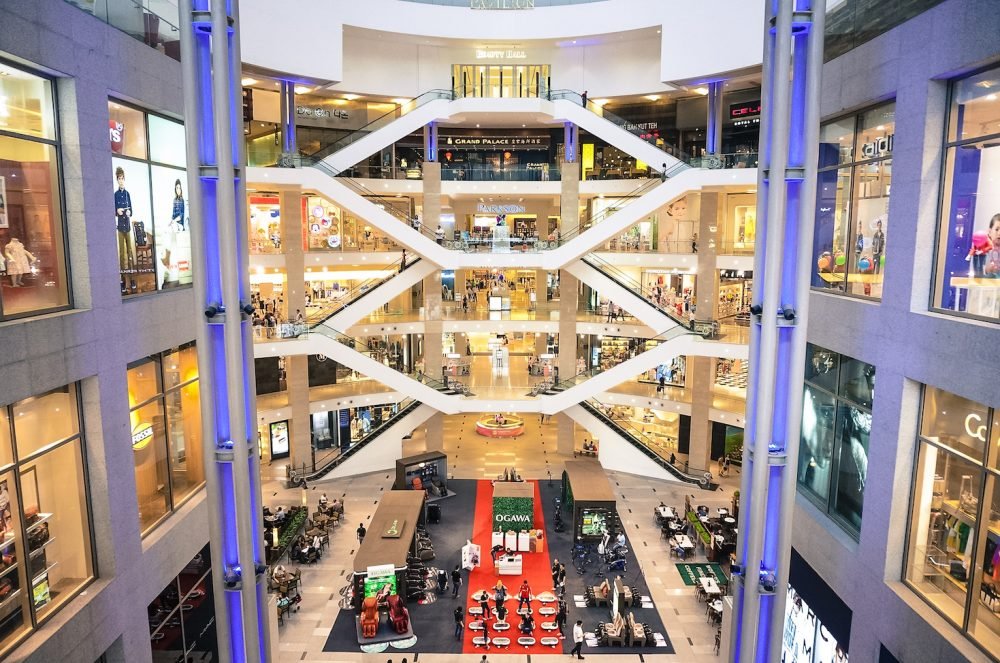 We went up to the top floor where we found this Japanese look-alike section. It's a pretty cool concept with the atmosphere of Japan. Take a look.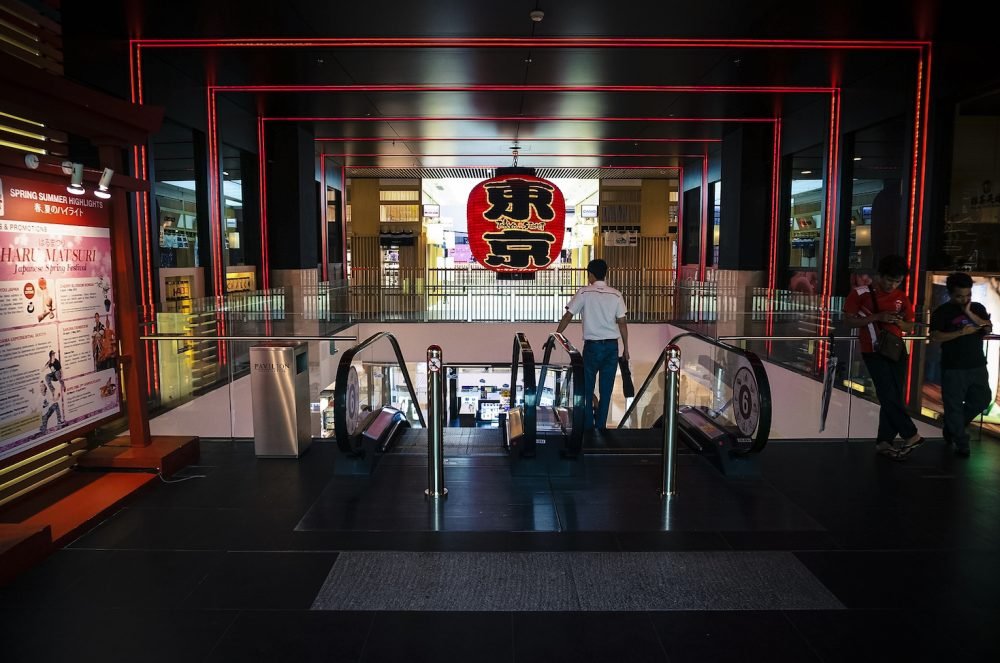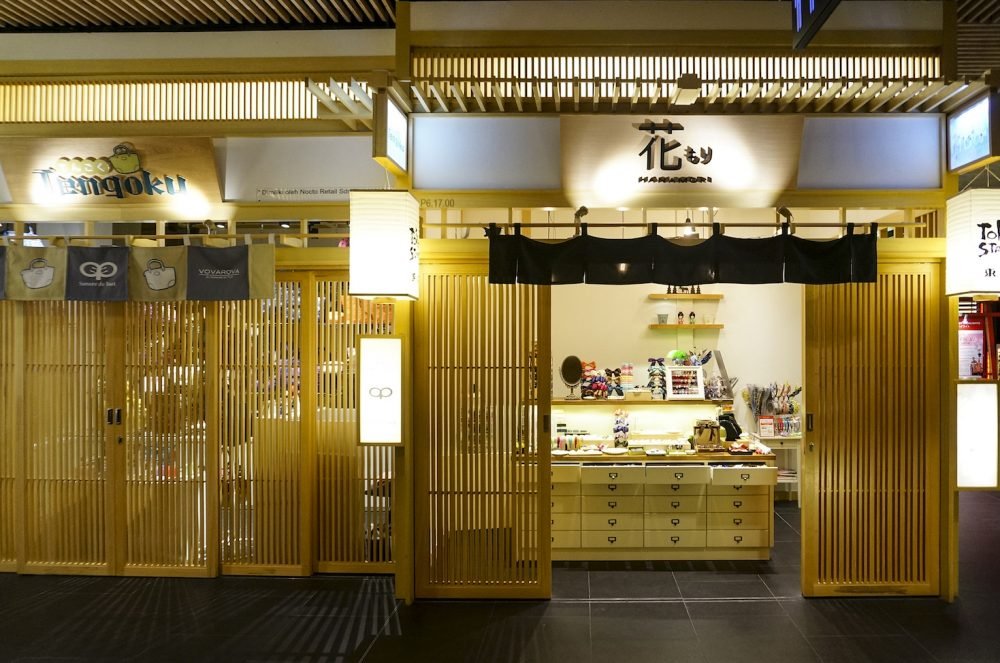 Done with the mall, we continue our walk to the KLCC. It's only 15 minutes walk.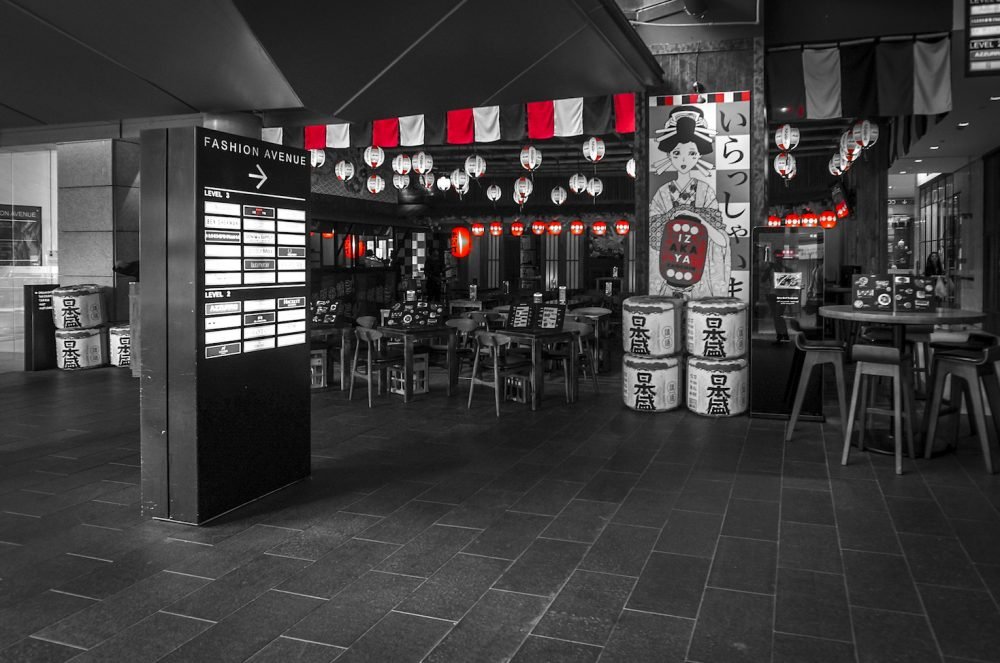 To The KLCC
They labeled it 'The Heart Of Kuala Lumpur". It's true as it is located in the center of KL. KLCC stand for Kuala Lumpur City Center. The landmark of KL, where you can find almost everything from dining, arts, entertainment, shopping, hotels making it one of the most visited attractions by tourists. The famous Petronas Twin Tower is located here.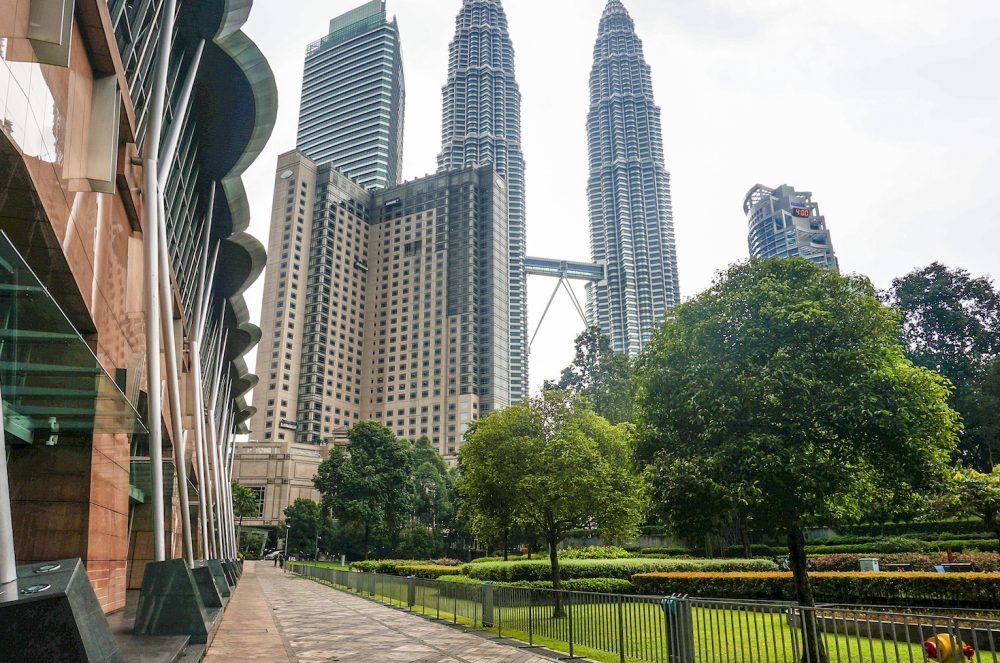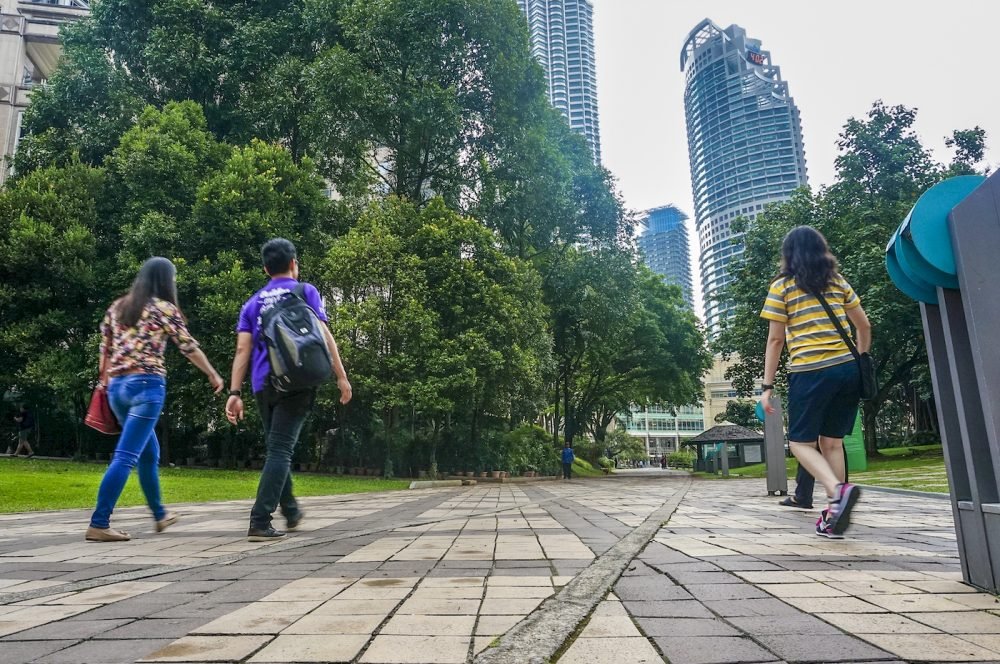 We walked it through the KLCC convention center and to the KLCC park where you can enjoy the nice fresh air. It is a nice place to hang out or do some exercises, even running.  Lots of people doing activity in the park, from a casual afternoon walk, children playing, even dating.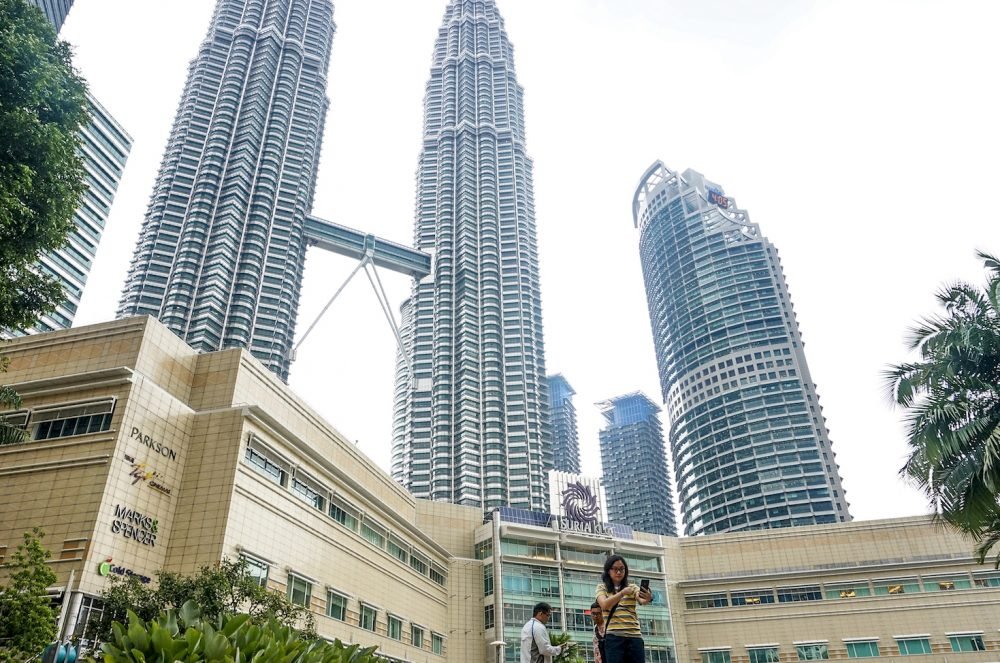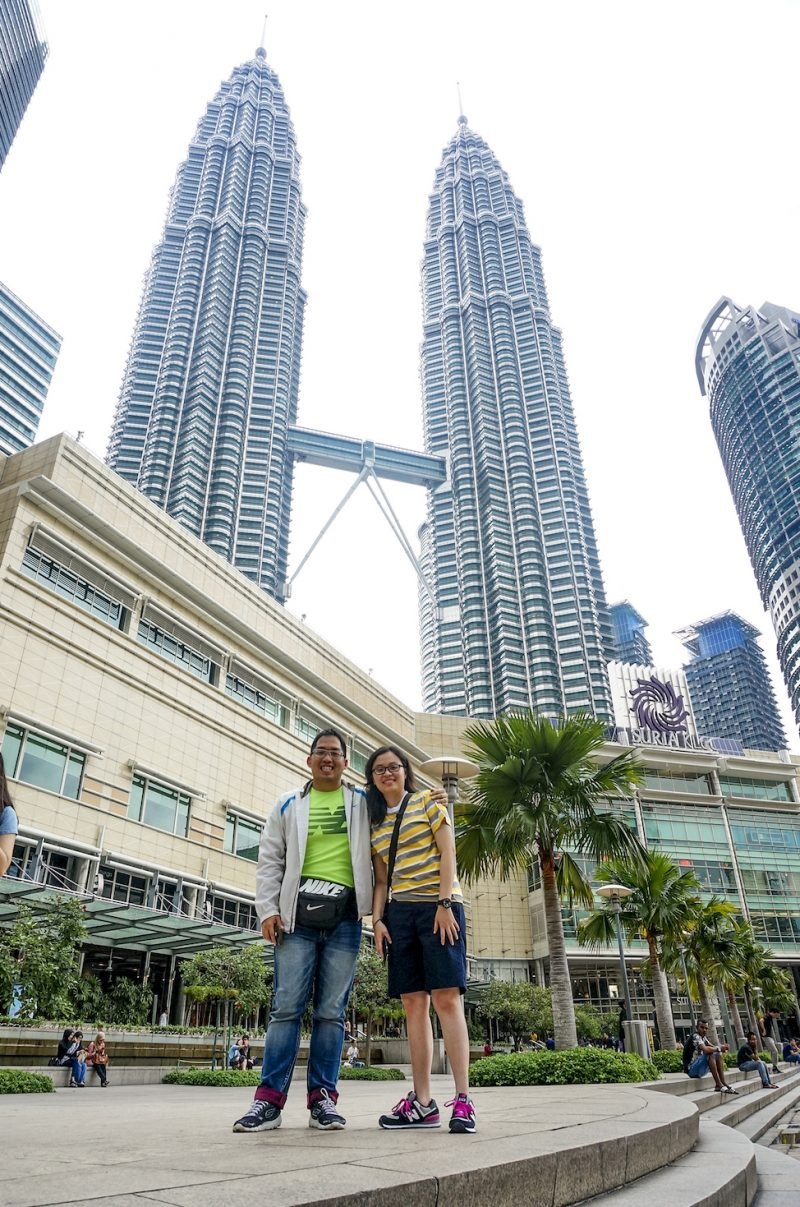 This is the place where a lot of people taking a selfie. There's a big pond with fountain here together with some restaurants and cafes that have outdoor seats. So as a tourist visiting this place, we did what lots of tourists did with selfie stick. Lol…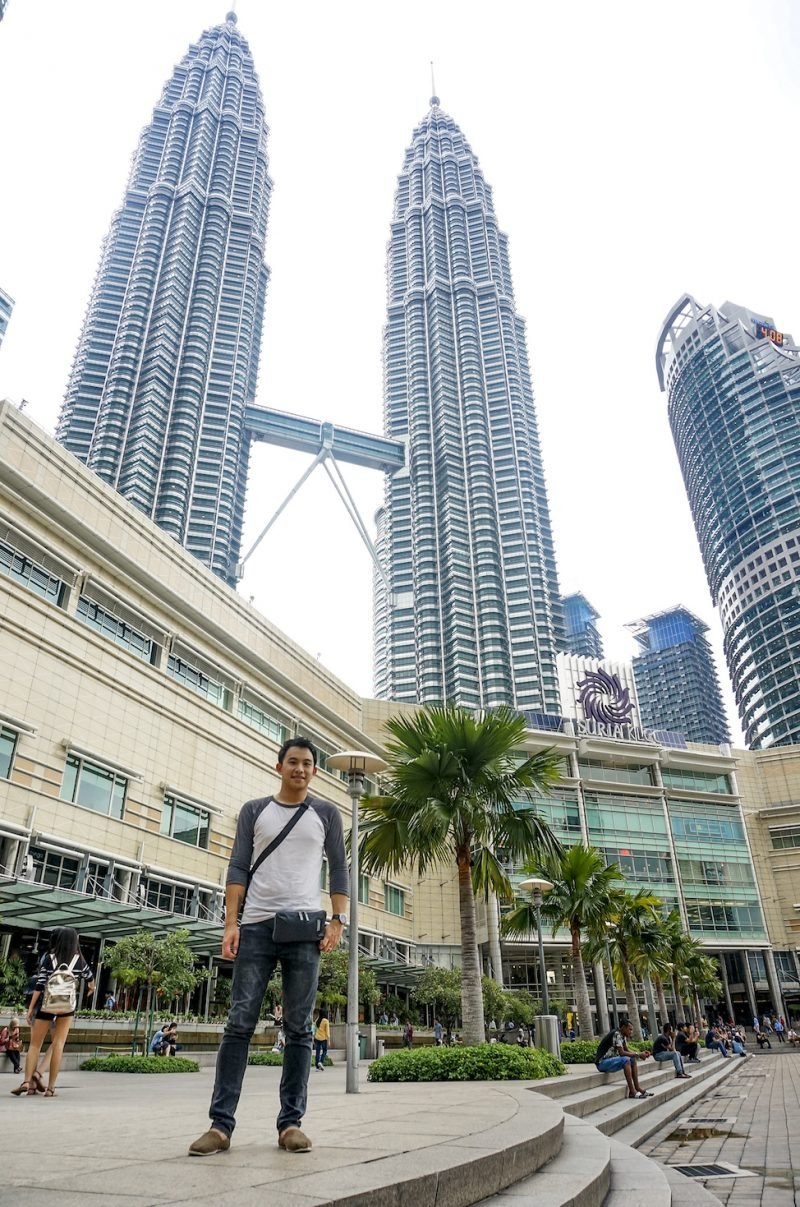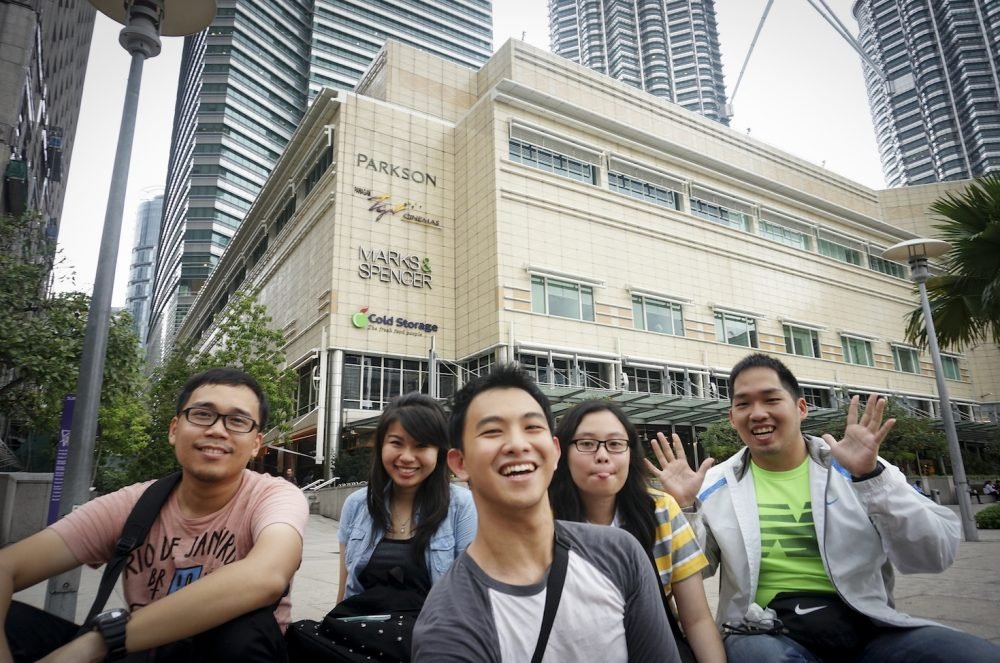 Suria KLCC
This place is better, in my opinion, to take a picture with Petronas Twin Tower, if you go to the other side, you will have trouble getting a good picture because everybody seems to book the spot. I will show you later, just a moment.
Suria KLCC is also one of the famous shopping centers and it can be so crowded with people. There was a fashion show here and we're watching how the mall got jammed with people watching the show. We bought some cookies snacks for home, costs RM 621,69 total and another fruit juice drinks for RM 27,50.
Petronas Twin Tower
This is where you go out from the mall to the outdoor part where this location people usually taking pictures of Petronas Twin Tower with. And also, where you can go up to the sky bridge and observation deck with RM 85 (Adult). Here's some info :
---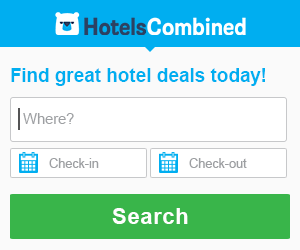 Visiting Days: Tuesdays to Sundays
(CLOSED every Monday)
(CLOSED on Hari Raya Aidilfitri & Aidiladha)
Visiting Hours: 9.00 am – 9.00 pm
(CLOSED between 1.00 pm – 2.30 pm on Fridays)
Ticketing Counter: 'CONCOURSE' Level, PETRONAS Twin Towers
For MyKad holder
Adult (13 – 60) = RM 85 (Non MyKad) | RM 30 (MyKad)
Child (3 – 12) = RM 35 (Non MyKad) | RM 15 (My Kad)
Senior Citizen (61 & above) = RM 45 (Non MyKad) | RM 15 (MyKad)
---
For more detail you can go here. We didn't go up because the queue was something. Maybe next time.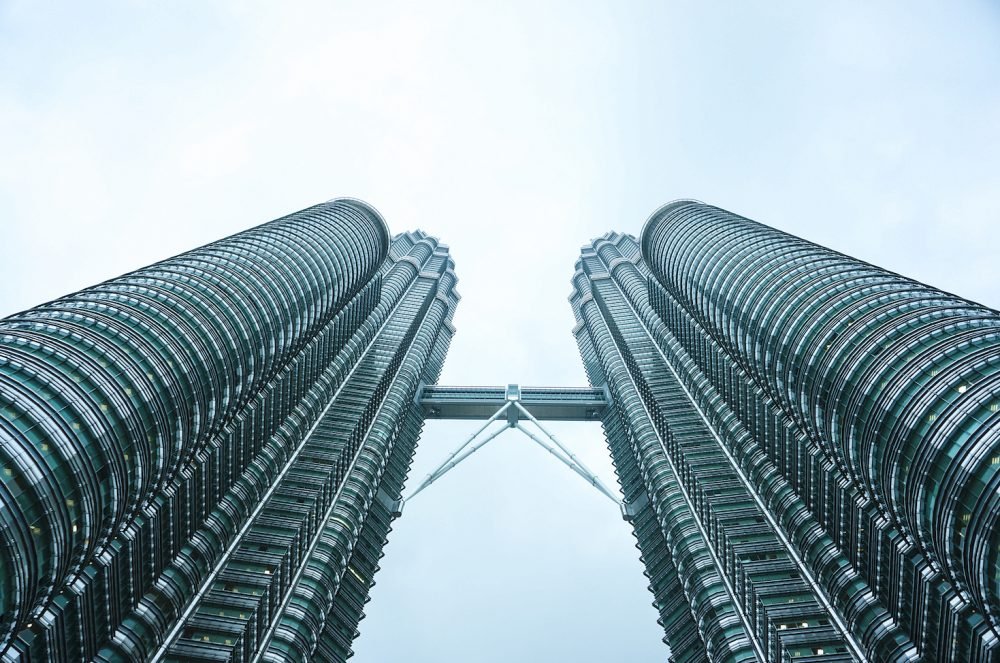 Some Candid Photos at Petronas
Lucky for us, the weather was friendly. It's late afternoon, seems to be raining soon, so the air was chill. We spent almost an hour hang around and taking photos. Since there's a lot of people, you can always find something interesting to shot with. From tourists with weird poses to locals dating.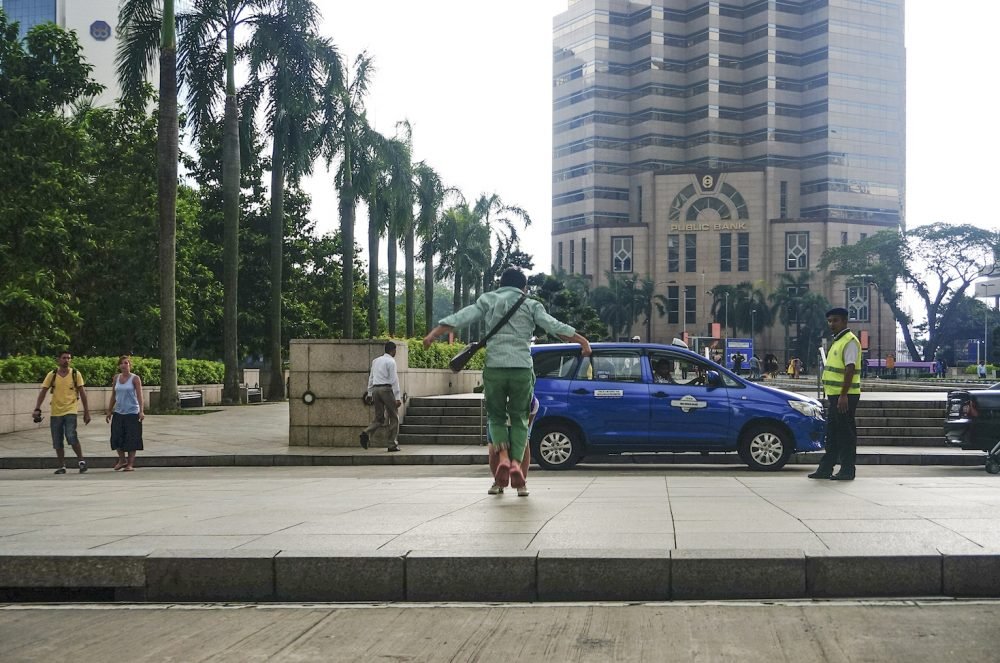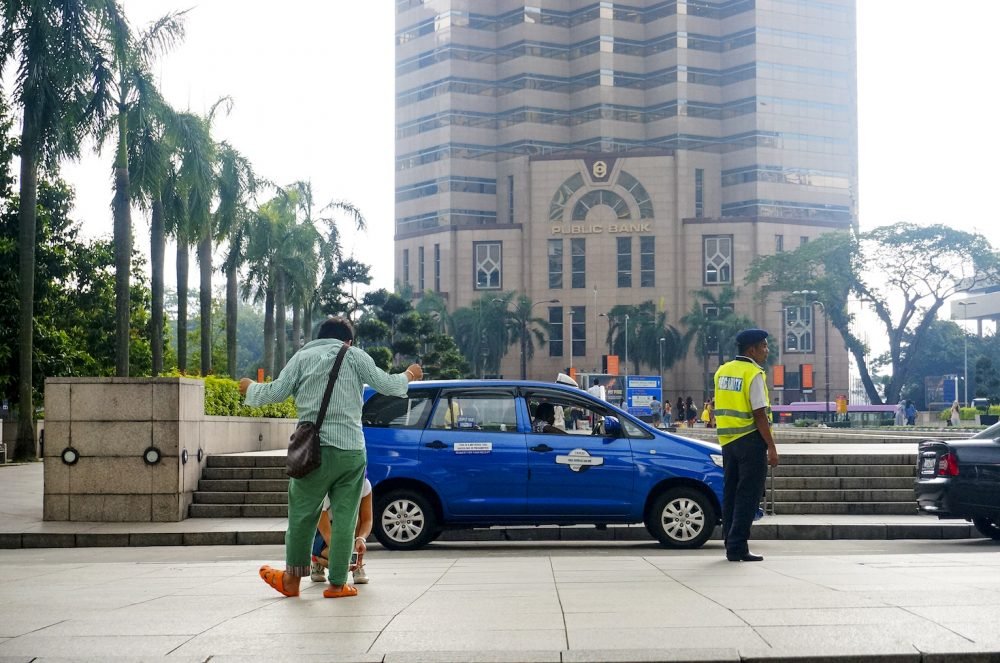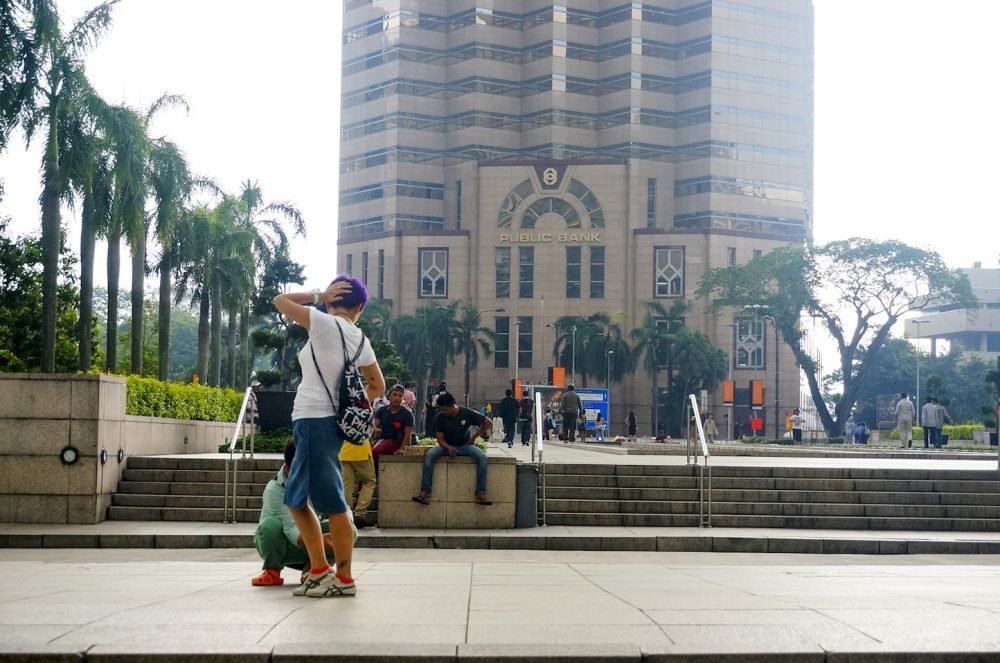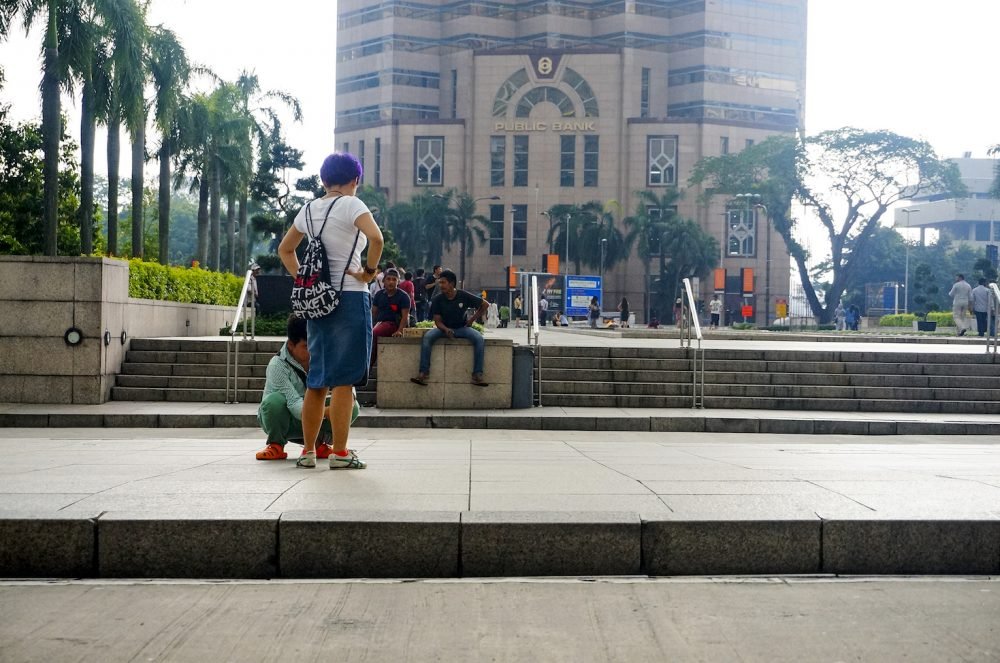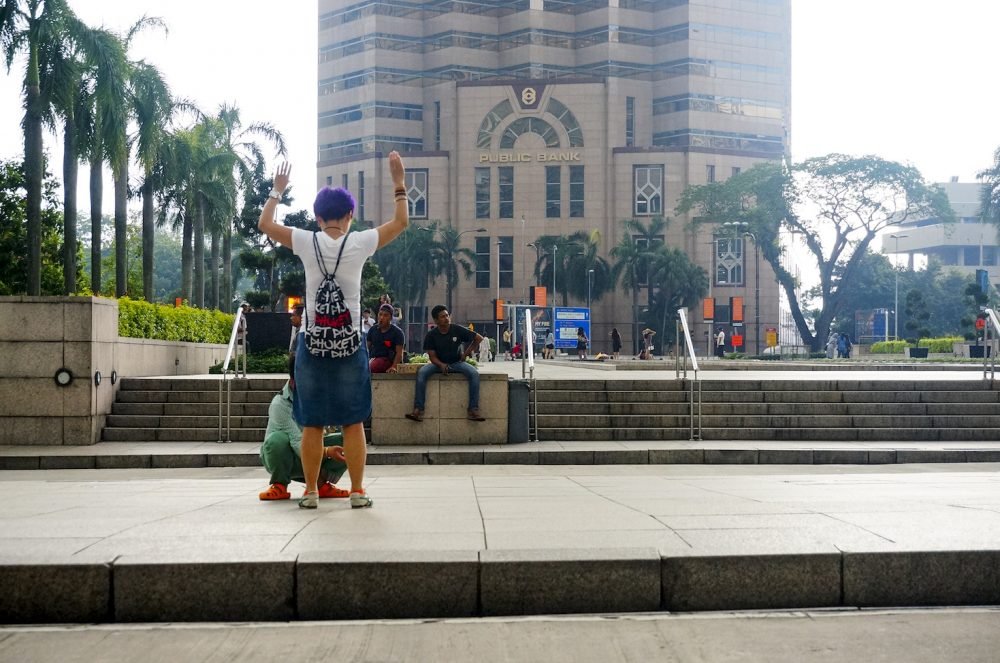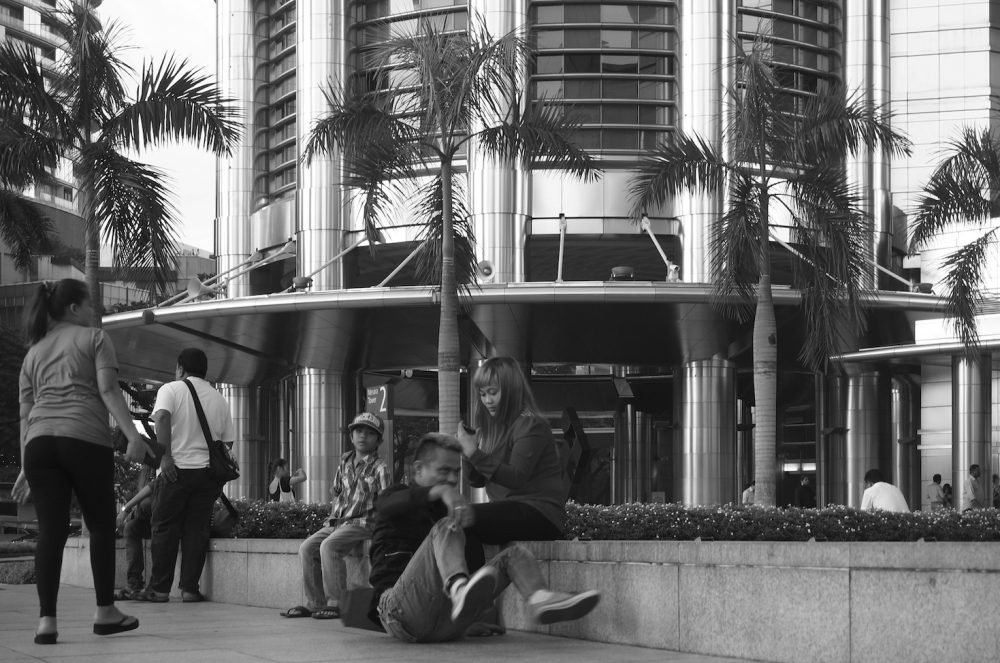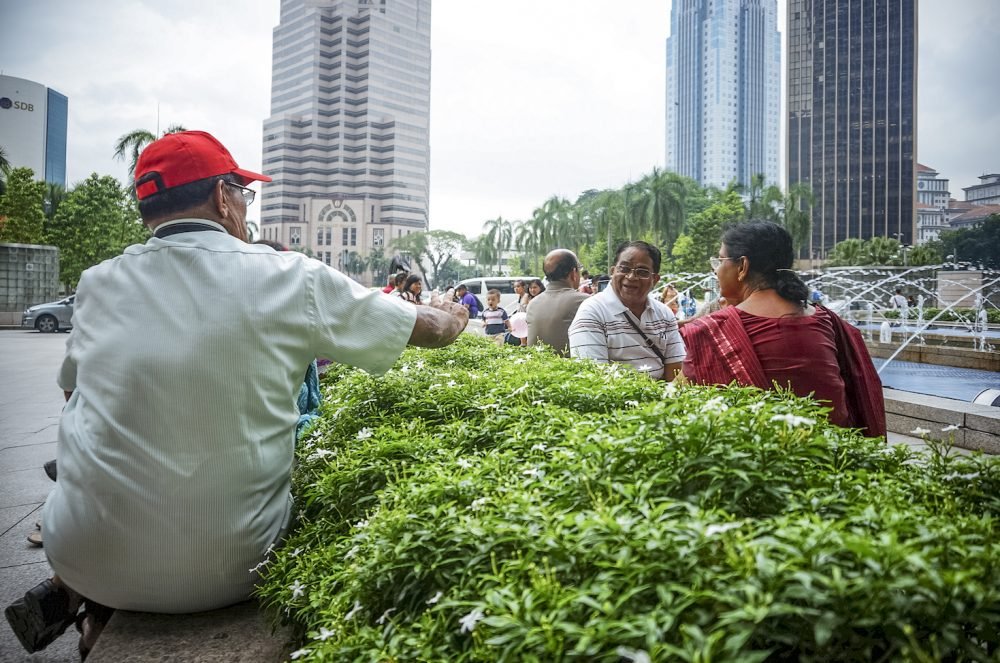 I took those shots candid, it's interesting observing people with their activity. That tourist with some weird pose, they seemed had so much fun. They actually did many weird poses. I guess they're Chinese. But it's fun to look at them.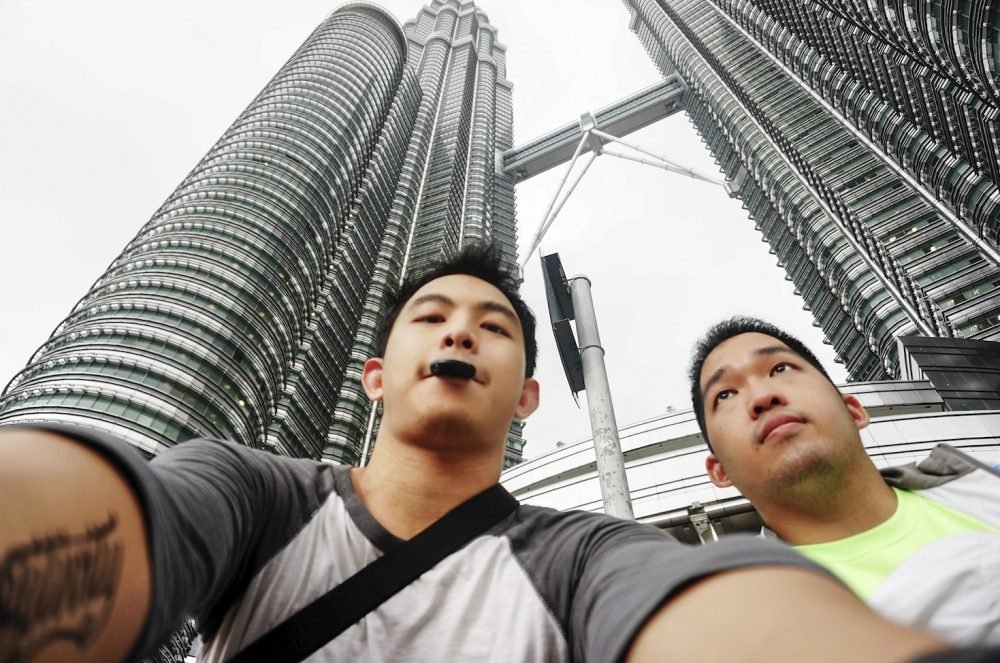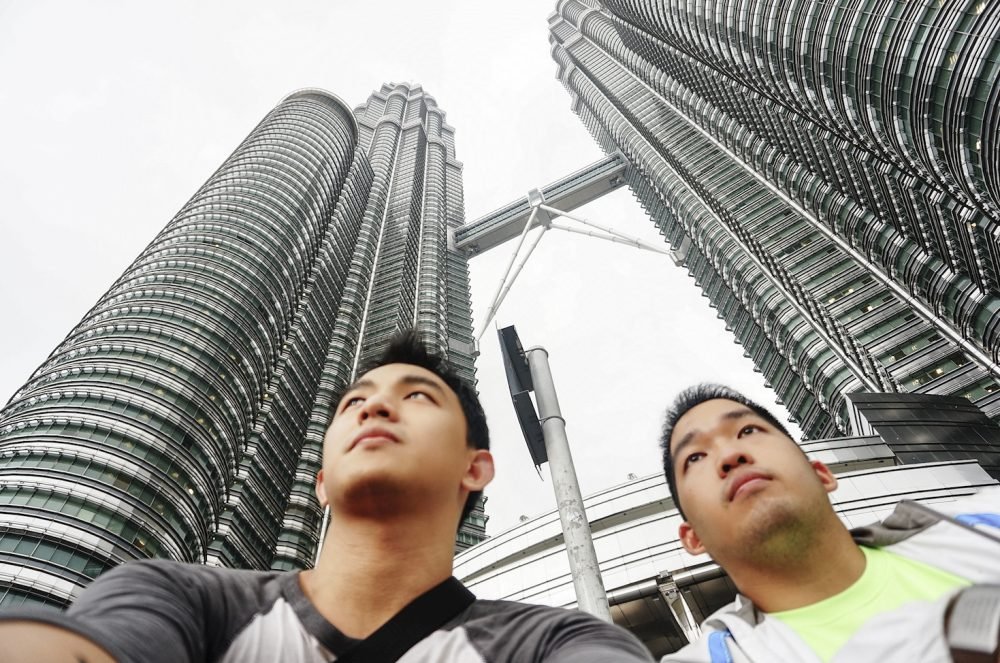 Petronas Twin Tower Favorite Photo Spot
If you walk straight from the exit, there's this spot where it seems to be tourists favorite. Just walk through the long mini pond with mini water fountain along the way. It's where you can get the whole tower in the frame without making so much of a lookup shot.
And this is where I said you will have trouble to get a proper shot with so many people. Forget clean shot, especially during hours like this.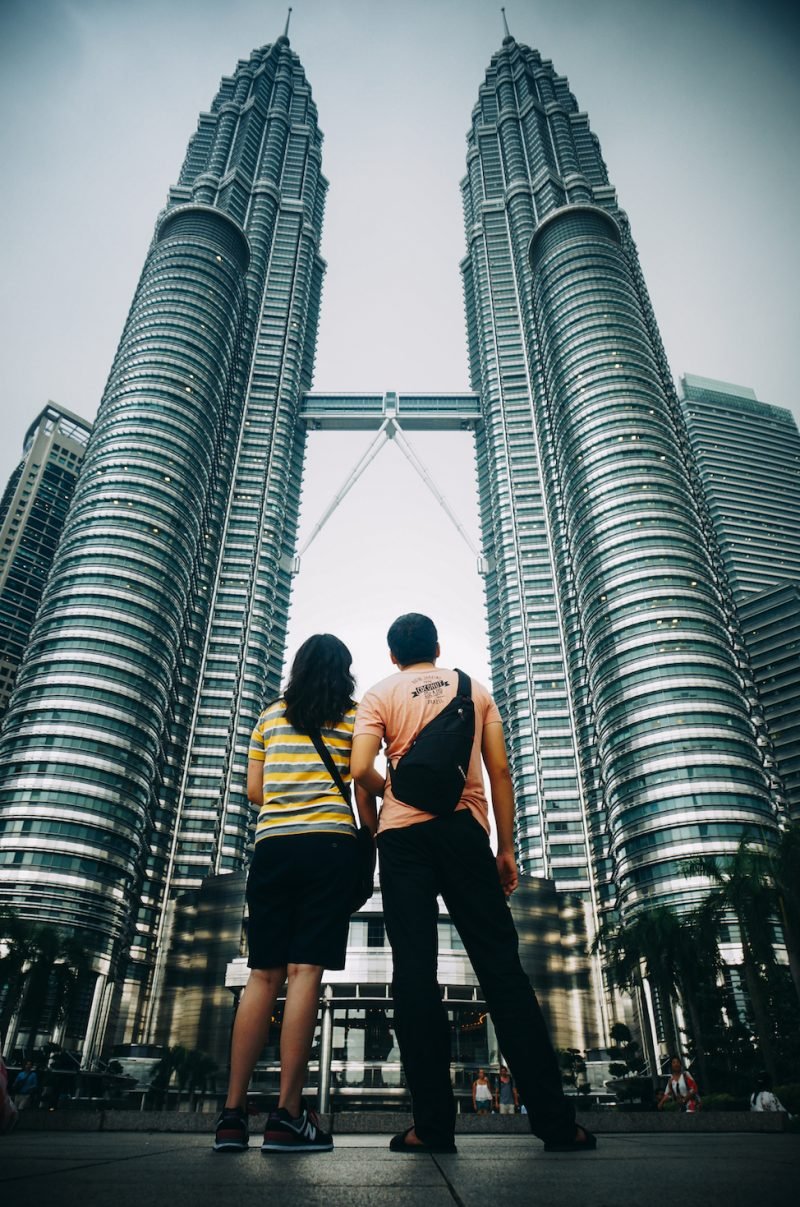 Petronas is a skyscraper, with the height of 451.9 m, of course, you must make a certain distance in order to get the perspective. They were the tallest buildings in the world from 1998 to 2004 and remain the tallest twin towers in the world, though. Thus, a landmark of Malaysia.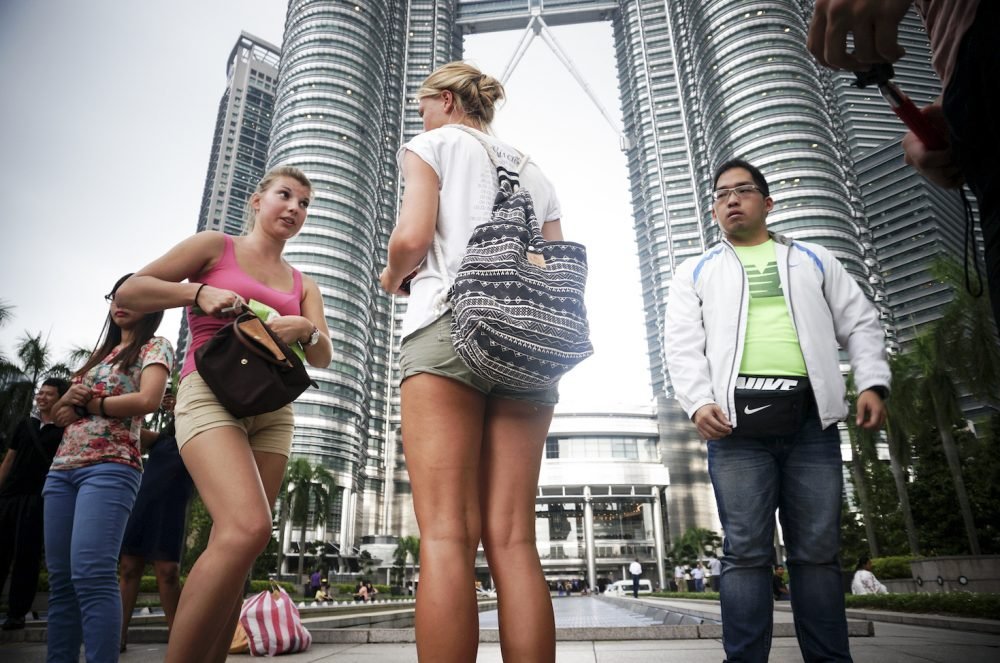 A lot of tourists seems indifferent about other tourists who want to take photos at this spot. You're just gonna have to wait, or 'cut the line'.
Look at my friend, we're waiting to get his clear spot about 5 minutes, but these two girls just cut it out. They didn't even move after they notice us. The heck with that attitude. Everywhere you travel, be sensible to others, alright?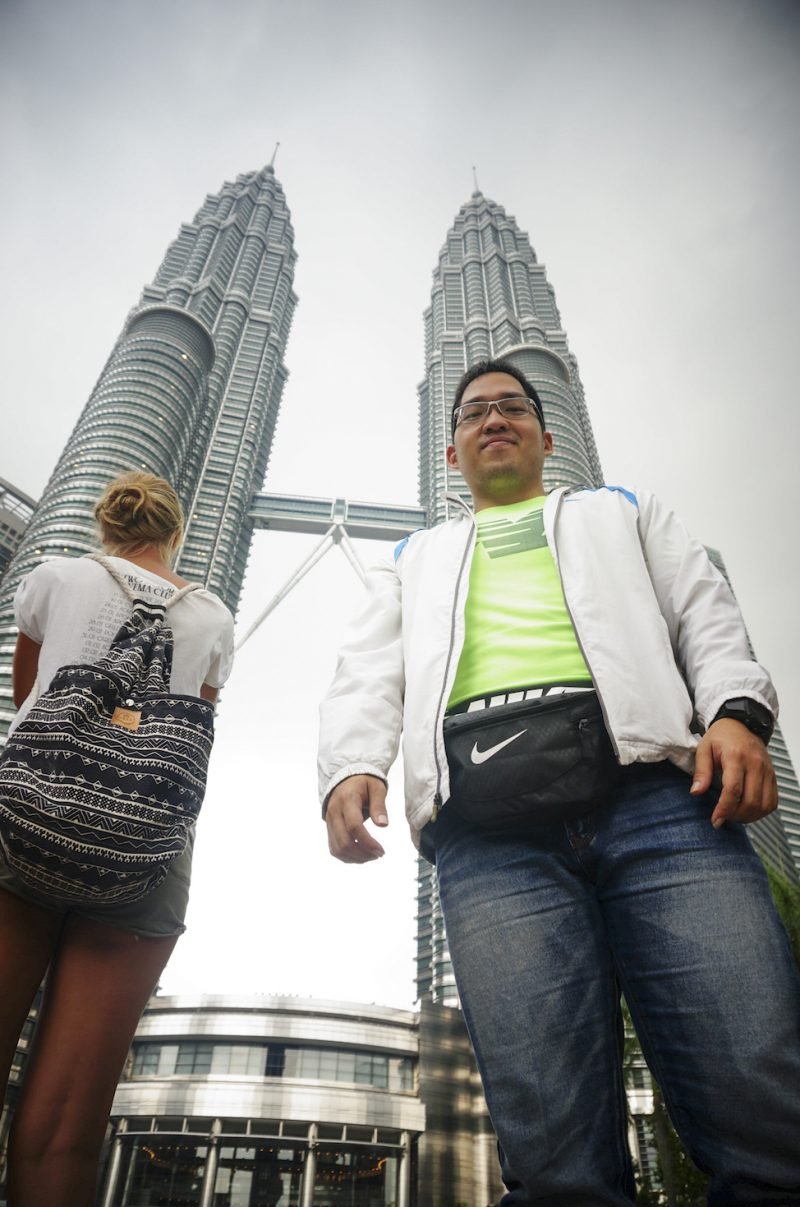 It's a nice walk, but really tired. We just sat and rest for a while talking about how we plan to spend tomorrow and stuff.
The Famous Jalan Alor
We went back to the hotel to drop our belongings before we make it out again to Jalan Alor. This street is one of the must-visit places in KL. The street is famous for the street food, where during the day there's not much of activity, but when the sun goes down…
It was once known as a red light district and some of those activities still exist. After several facelifts, the street has now literally become a food haven for both locals and tourists. This is the kind of place where you should eat if you want to try the local food.
Traveling to a country or a city, of course, street food is what we dig in, right? Unless you're some fancy person.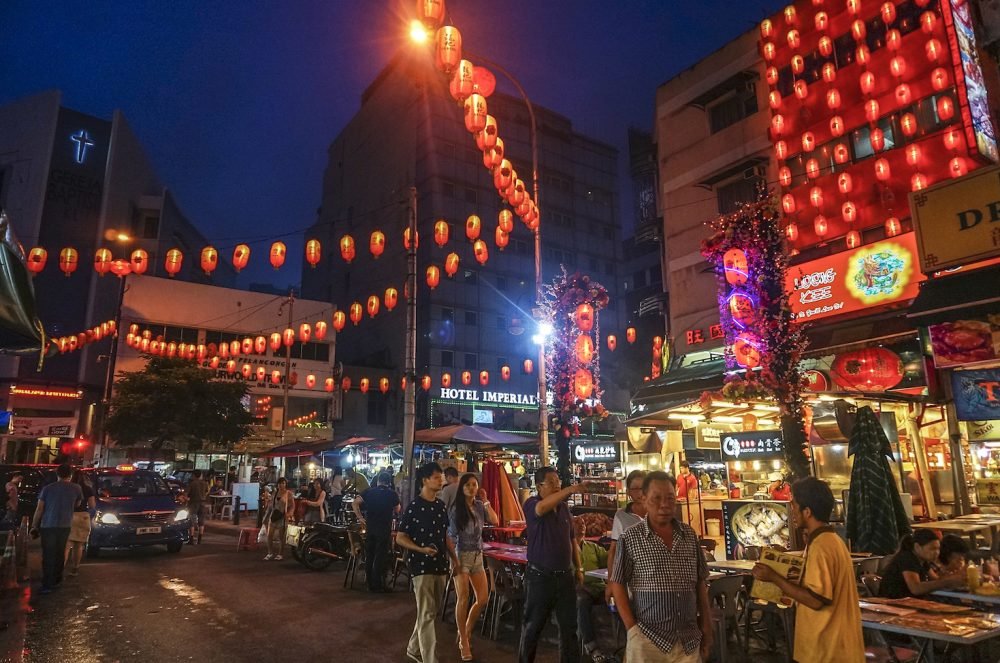 The One Fruit You Should Try
Our first try here was durian. Well, if you're Asian, most probably you know this fruit, if you're not Asian, then you must at least give it a try. The pro and con about whether this fruit is good or not have been a long tail never-ending story. Some people like it very much, some say it smells bad and taste like sh*t. But for me, I like durian a lot… It's my favorite!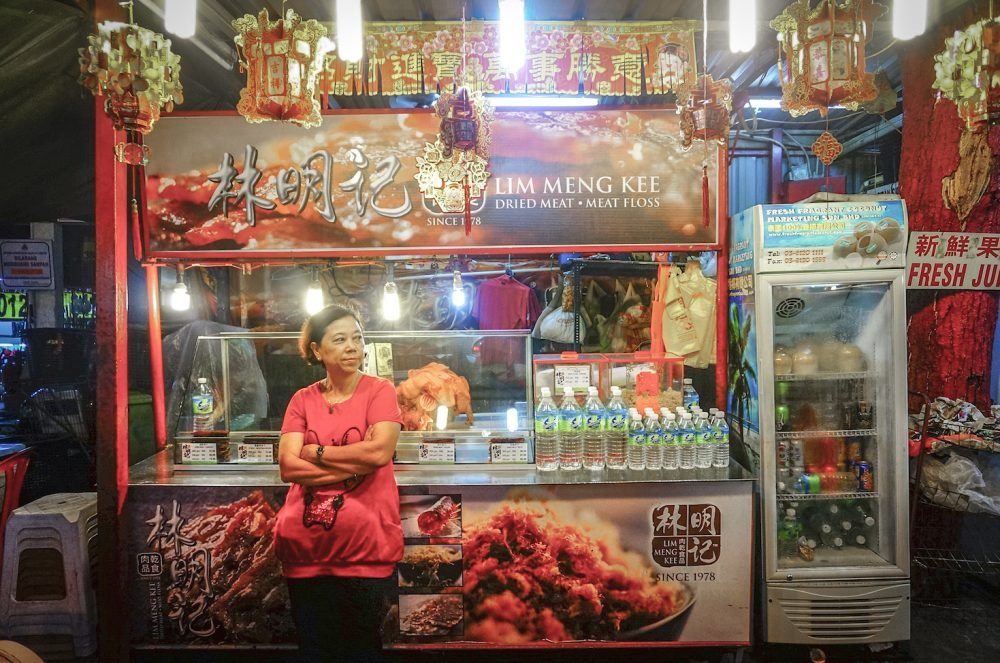 There are 10 types of durian from Malaysia, their best one is Musang King. You can find durian in Malaysia at some place. Their durian tastes pretty much similar to ours if you ever heard of durian from Medan. We had our durian for RM 20, price for durian vary from RM 10 up to RM 50.
What we had was not really good honestly. You gotta be durian-savvy to pick the good one. If you looked like you know nothing about durian, some seller will surely pick you not the best one.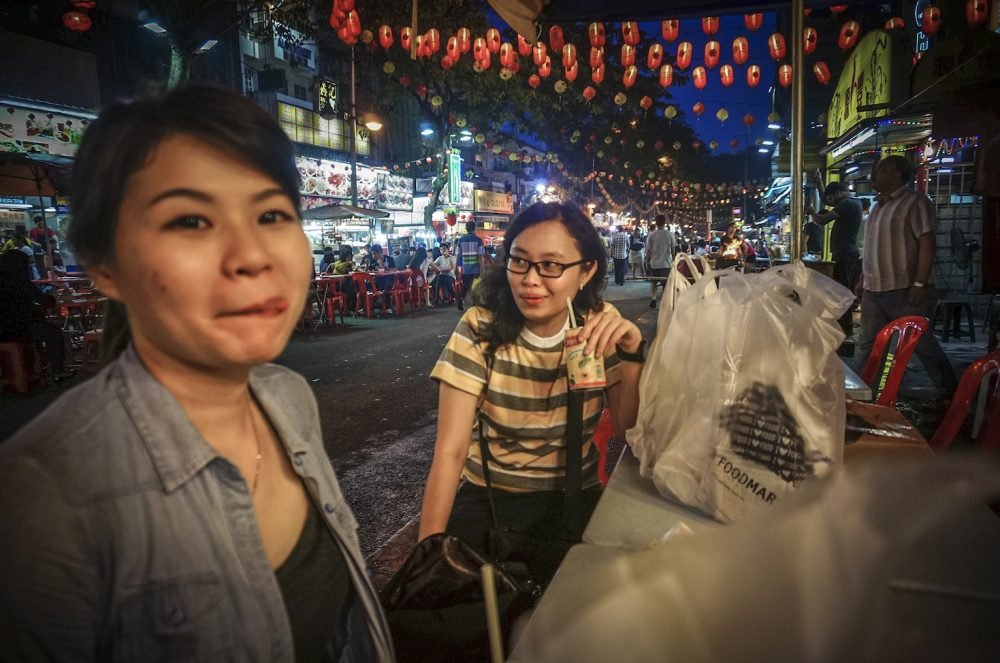 It started to get crowded as many people and cars passing by. It shows 7.30 pm local time. We go with the flow, walking down the street trying to find something else to eat and satisfy our hunger after a long walk.
Best thing shown here are not just about food, but the mix of how food and culture of Malaysia presented. Bring your appetite, as much as you can.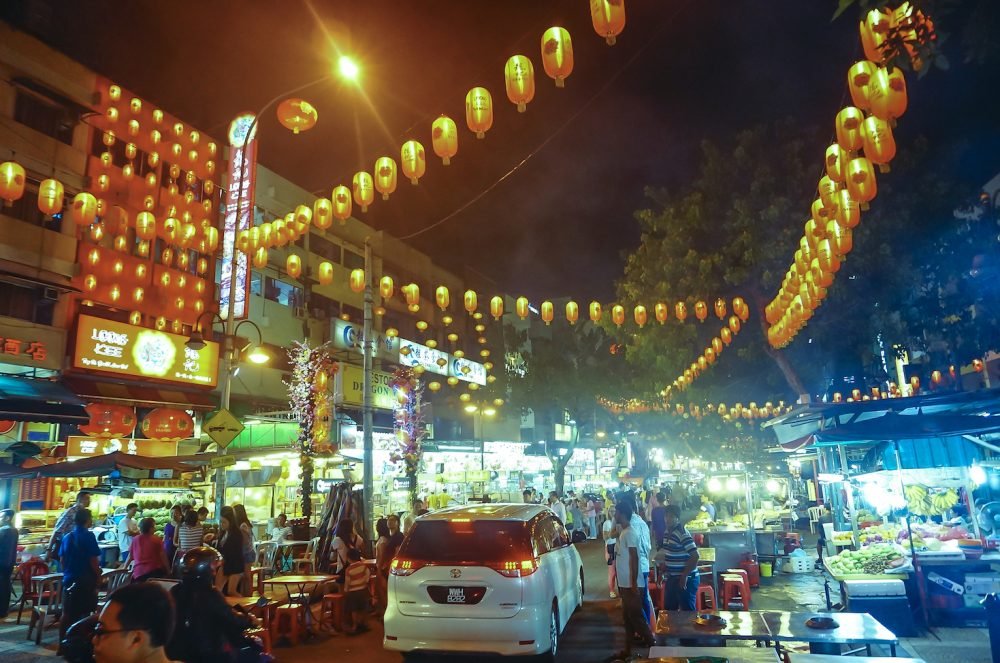 At night, this street is taken on both side with food stalls and restaurants. But somehow, cars can still pass this way. So yeah, it's very crowded, cars, people, stalls, tables, chairs, and sometimes there's a street performance taking place. You just have to be patient and tolerant while walking here and please mind your belongings.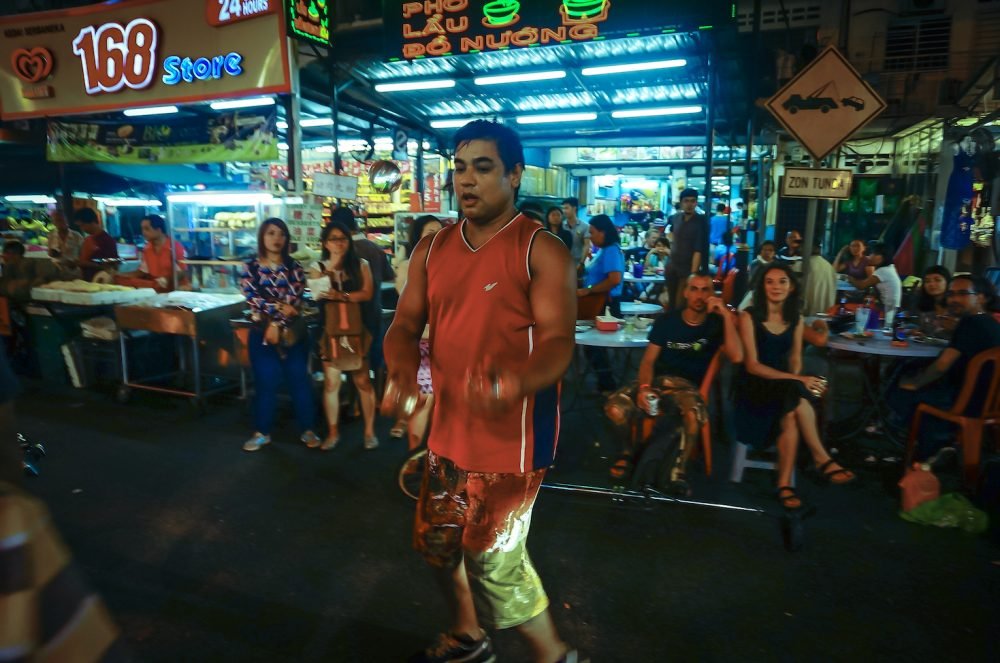 Bak Kut Teh
Although most of the food here is Chinese with the menu in Chinese character, don't worry about ordering. Some place has their menu written in both Chinese and English. Even if they don't have English translation, just ask for the recommendation. Don't get intimidated of asking some questions.
We stop in the middle and decided to eat Bak Kut Teh. It's a Chinese cooking, basically, a meat dish usually a pork cooked in broth with tea. The name Bak Kut Teh literally means "meat bone tea". For RM 16,90 / person with drinks, the taste was very delicious. Many foods here are delicious.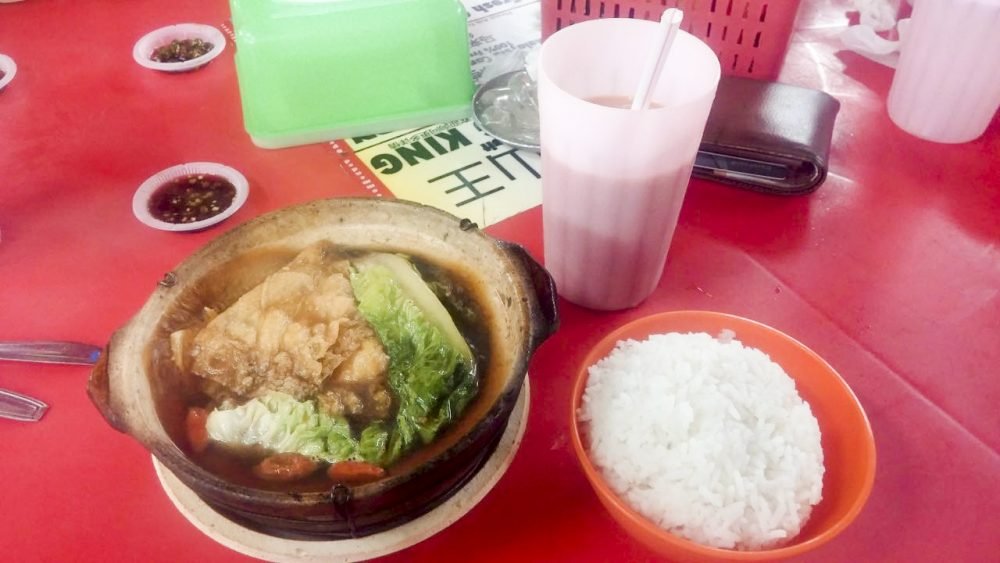 Jalan Alor Costs Breakdown
Is that all? Of course not, that was only served as an intro. We tried a lot of food. Here's a list of what we bought here that night other than durian and bak kut teh mentioned above.
Cheesecake – RM 9.
Sweet potato – RM 3.
Coconut Ice – RM 10,5.
Silk Tofu – RM 5.
Bakpia – RM 9.
Chicken satay – RM 10.
BBQ satay – RM 20.
Other than that we bought some souvenirs and drinks for another RM 65. The cheesecake was recommended, it's very soft and mild. The coconut ice somehow seemed to be popular, a long queue can be seen. The chicken satay? Average. The BBQ satay is a mix of seafood, vegetables, and other processed foods, this can be found almost everywhere, a lot of stalls selling this kind of food.
Either barbecued or soup (bbq better in my opinion). We had enough of food that night, so we go back to our hotel and we end the night. Guess what, the toilet is fixed, but now the water comes down very slowly after flushing, still not usable. Thank God we had 2 rooms, so yeah 'business' other than shower, we go to the room next door. 🙂
---
---
Conclusion for Kuala Lumpur
That's pretty much it, everything we had for one day enjoying KL. It surely was an enjoyable day walking that far and that much, seeing the landmark in KL, trying some street food, a day well spent.
I hope you like it and maybe some information can be useful for fellow travelers. If you have something to add, please leave a comment below. Here's a bonus of a video from Buzzfeed about durian. Enjoy!
---
HELP YOU HELP ME LINKS
It would be nice for me to help you with your bookings. Please use the links below to plan your next holiday, it will help me to keep sharing story like this.
---
Here's the map for my entire Malaysia trip itinerary in Genting and Kuala Lumpur :