There is another thing that gives us a pleasant experience when staying at Ipoh, this beautiful M Boutique Hotel at Jalan Hala Datuk 5. We personally never really into staying at a boutique hotel before, but this kinda changes our view about it. Let me break the experience as a review.
If you've been following our published stories from Ipoh since the first travel journal, you'd probably notice we did a review of Sekeping Kong Heng. Yep, we stayed at 4 different hotels during our 6 days trip to Ipoh, again, because we can.
At first, when we did the research for the hotel, we did see some good options. But then we also saw this M Boutique coming up as recommended stay. Looking at their pictures, heck yeah it really stirred up our curiosity. It's unique, beautiful and vibrant. Their concept is like no other in Ipoh.
About M Boutique Hotel
They are really clear about two things, youth enthusiasm, and homemakers service culture. Which really nicely interpreted in the way they carry out their hotel design, their staff services, and everything that makes a hotel feels different.
When we first look at it, this hotel seems brand new. Yes, they just started in 2013. Really young, just like they boast, being young. Literally,
As you can obviously see, we are operated by the Young and the Young at Heart, being a young organization that is just starting out on its journey called life.
I personally like the way they explain who they are as one entity. Their creativity deserves an applause. Much like their hotel design, which I think is the main course here.
Urban Vintage Theme
We literally took hundreds of photos of M Boutique Hotel, hundreds. In the afternoon we took some shots, in the evening we took more, at night we took even more, even the last time before checking out. Just because they're a really good looking hotel.
We have taken great pain to infuse both Malaysia's Colonial past and modern urban décor, in bringing to you 93 chic yet urban Straits Eclectic rooms, replicating much of the pre-war shophouses found in the Straits Settlements, with a wicked twist. We do try hard to pay attention to the smallest detail in everything that we do.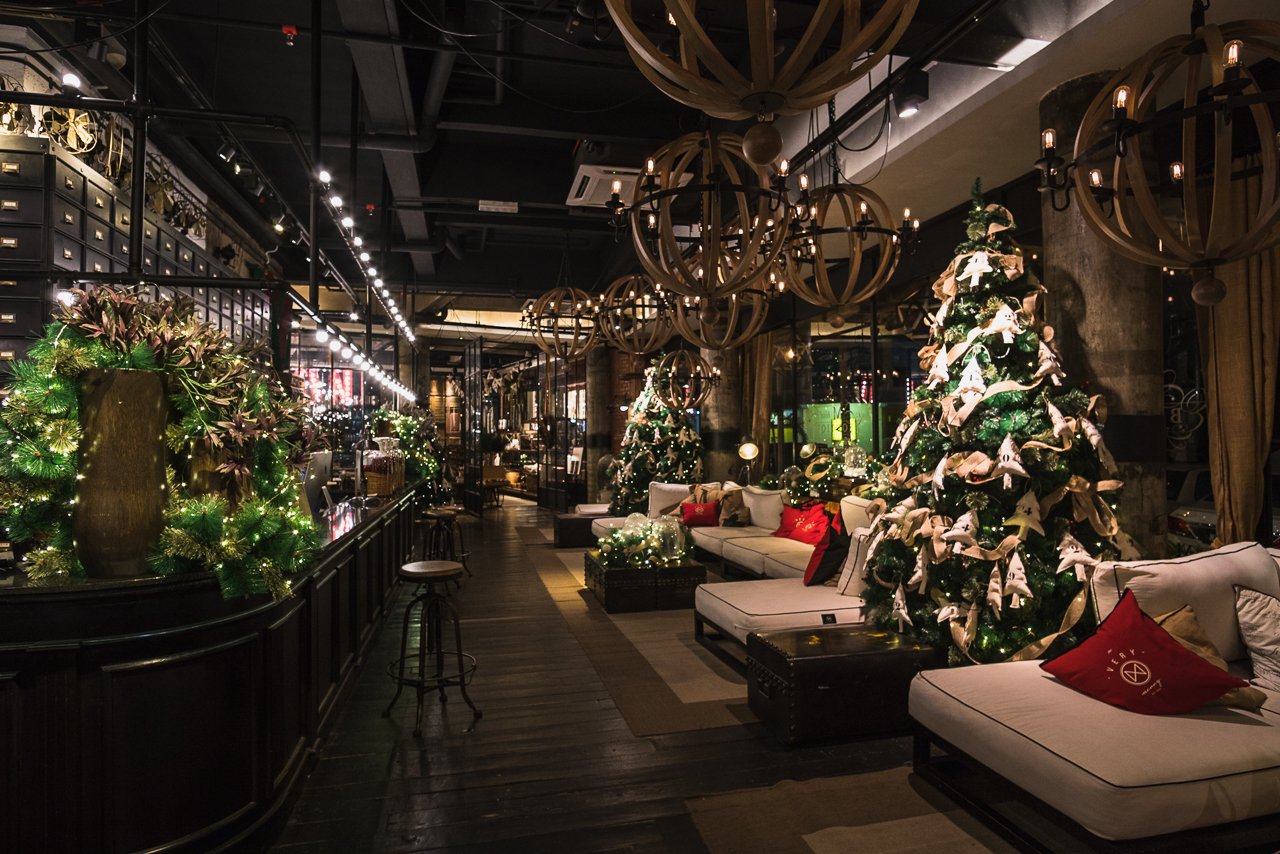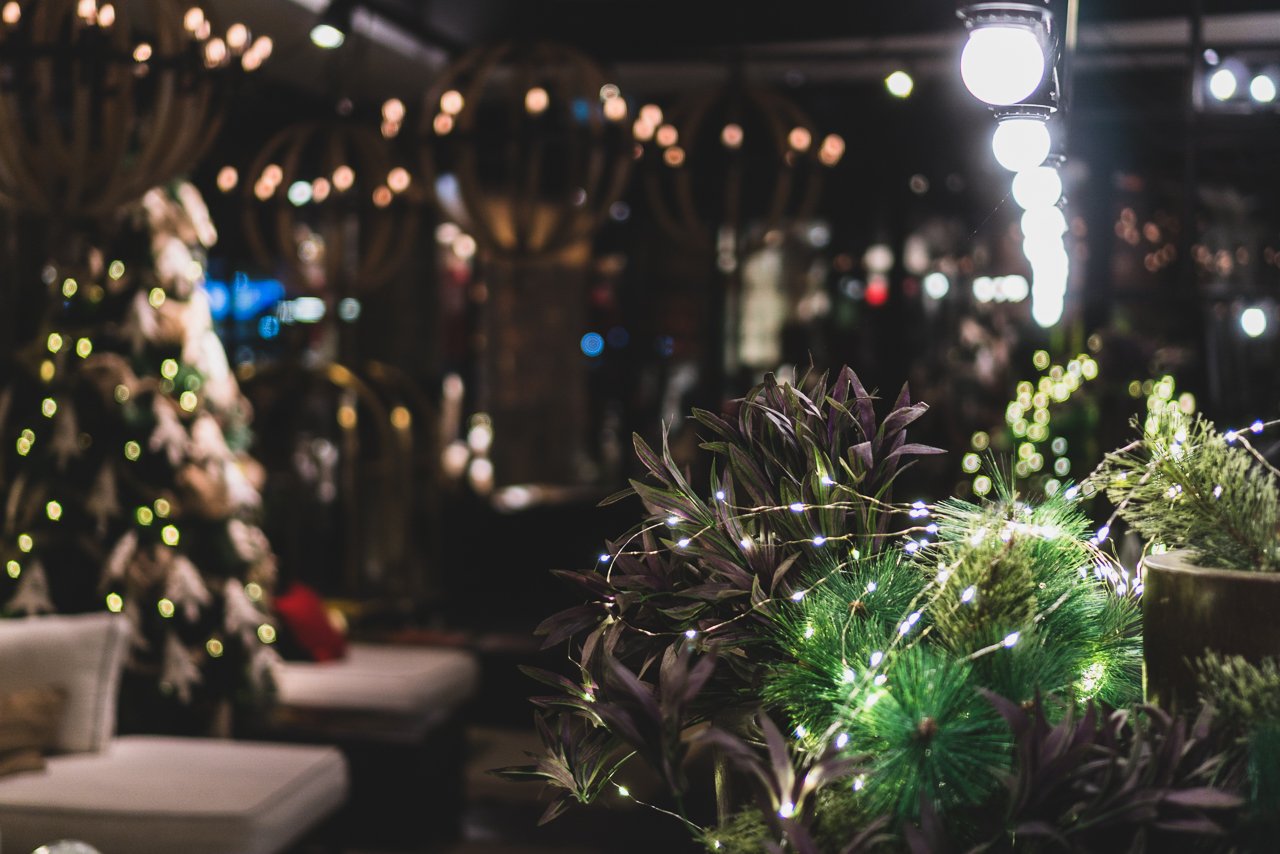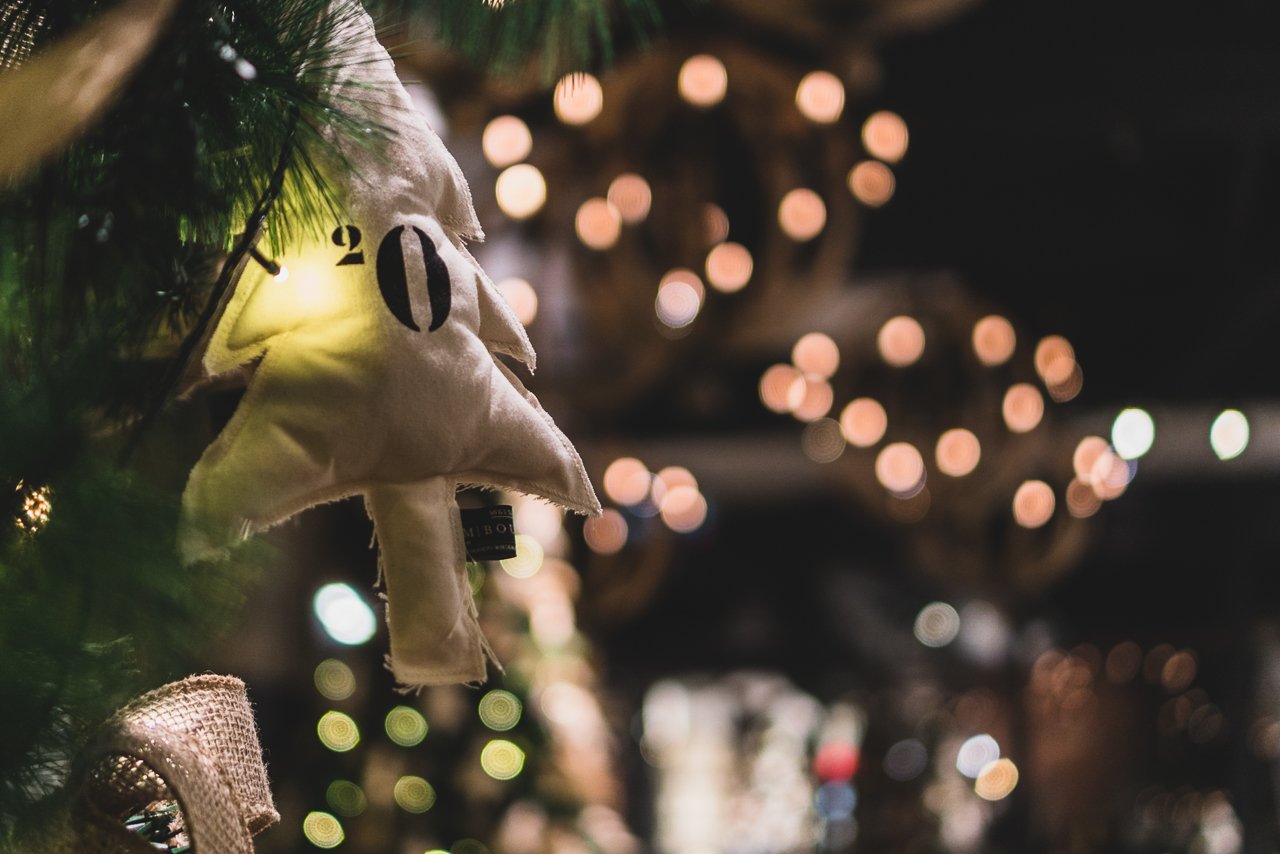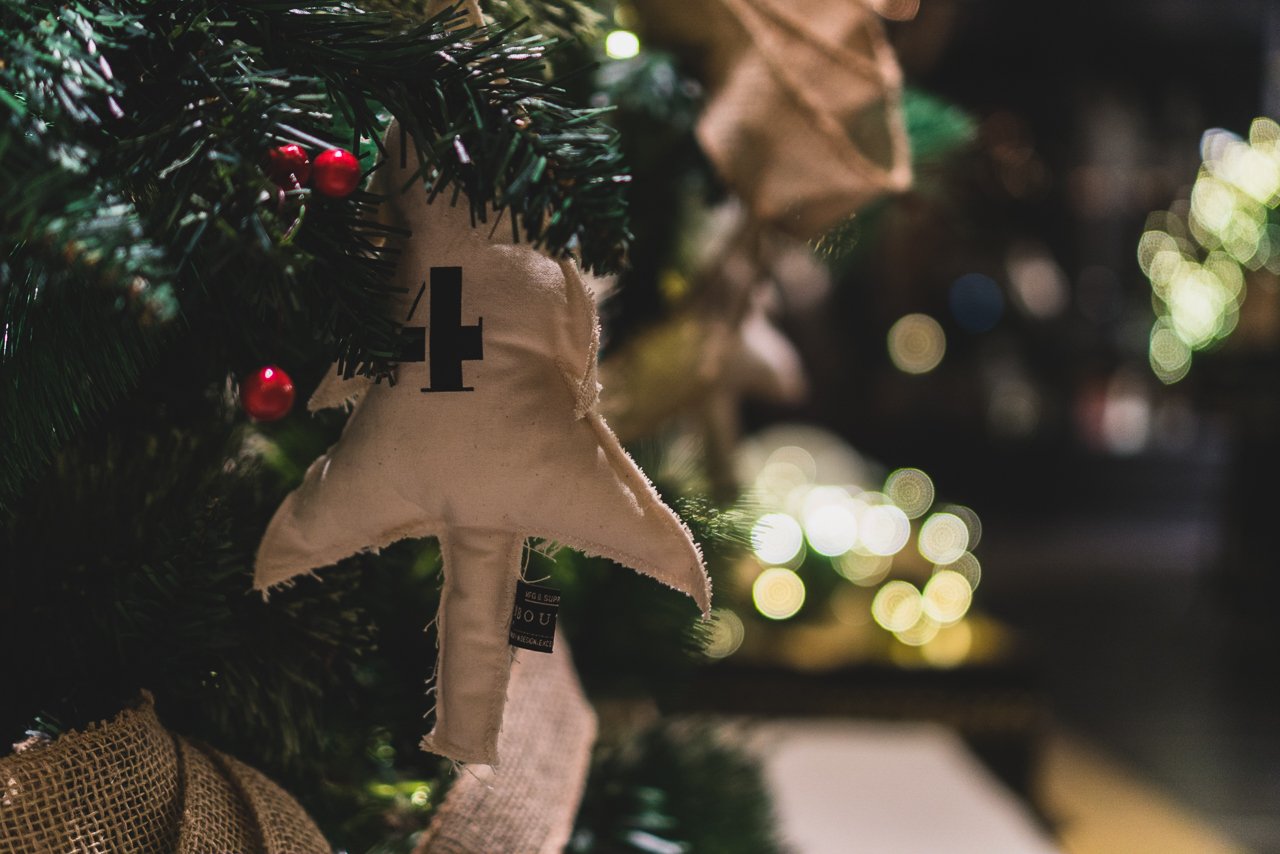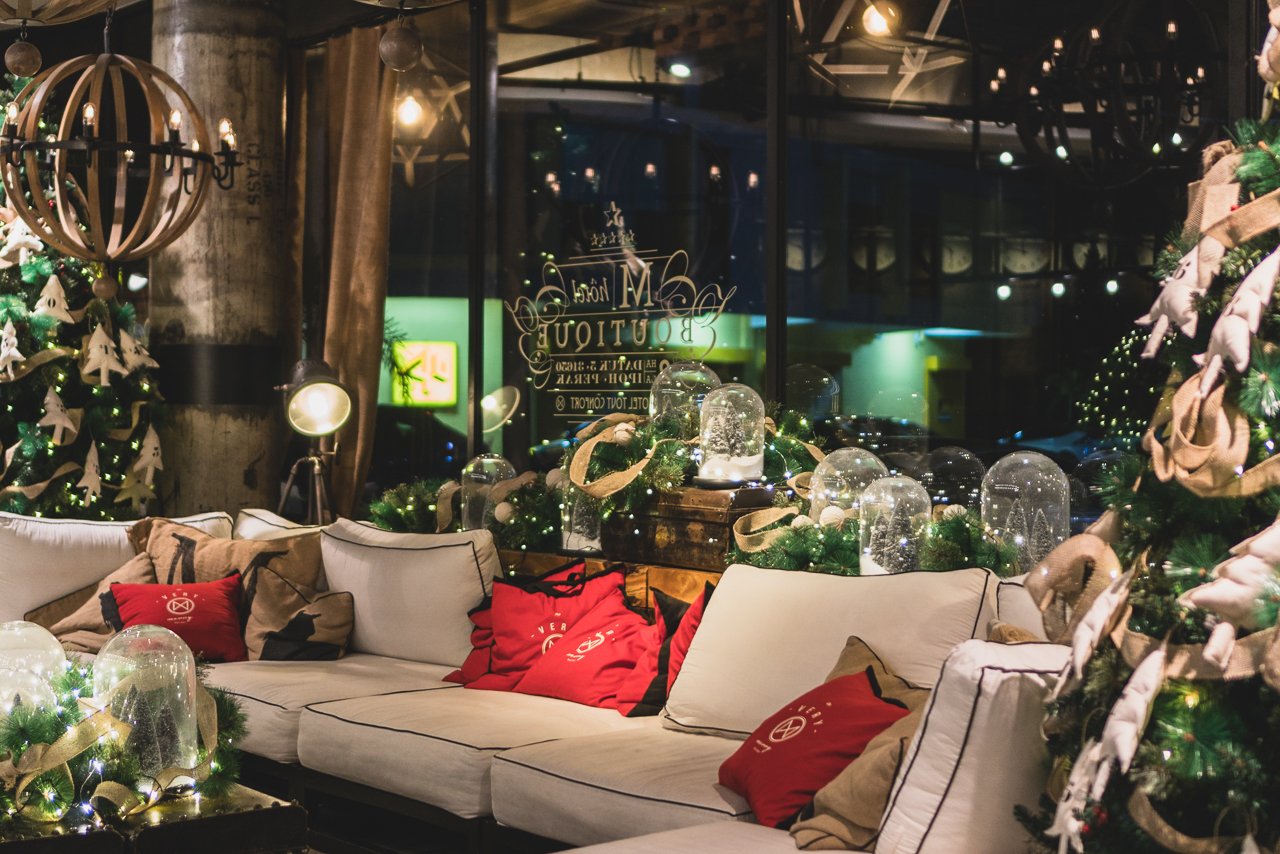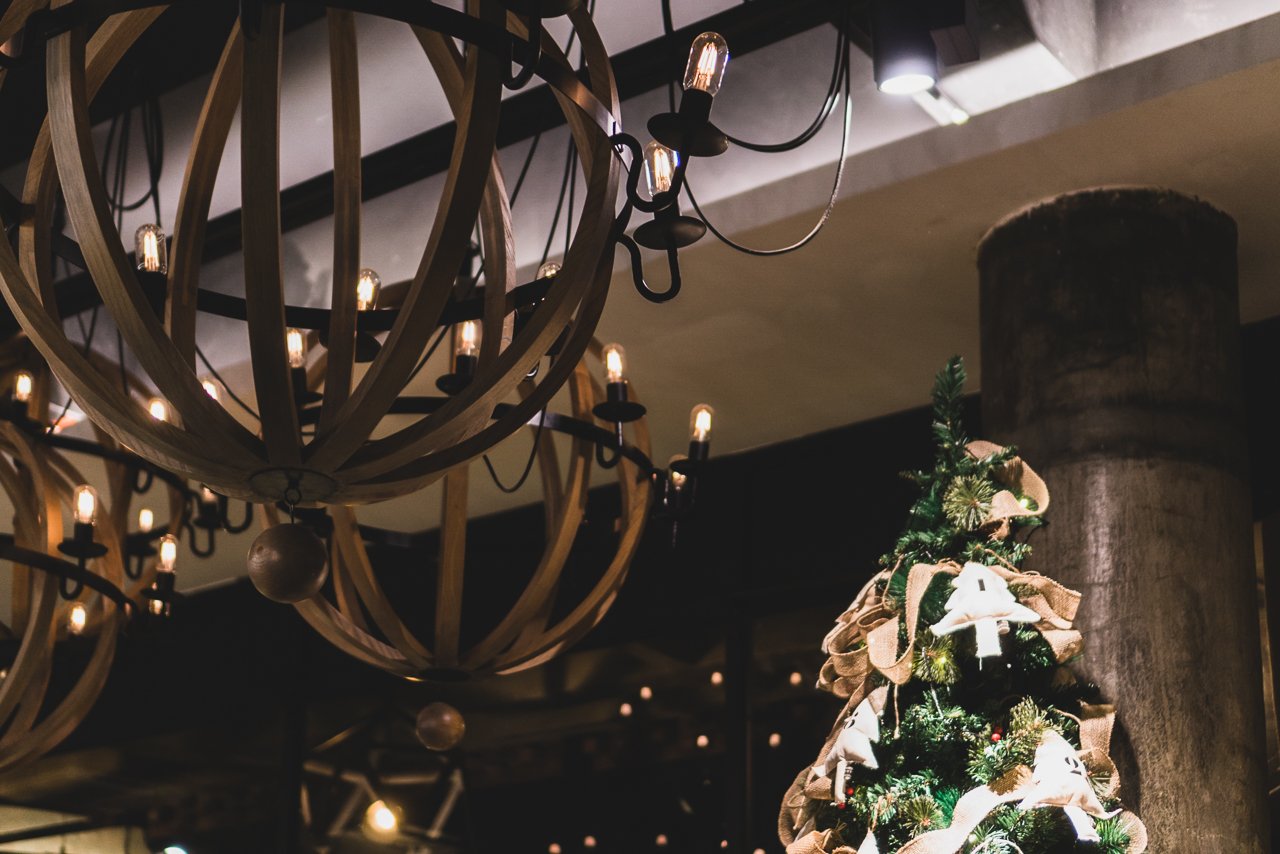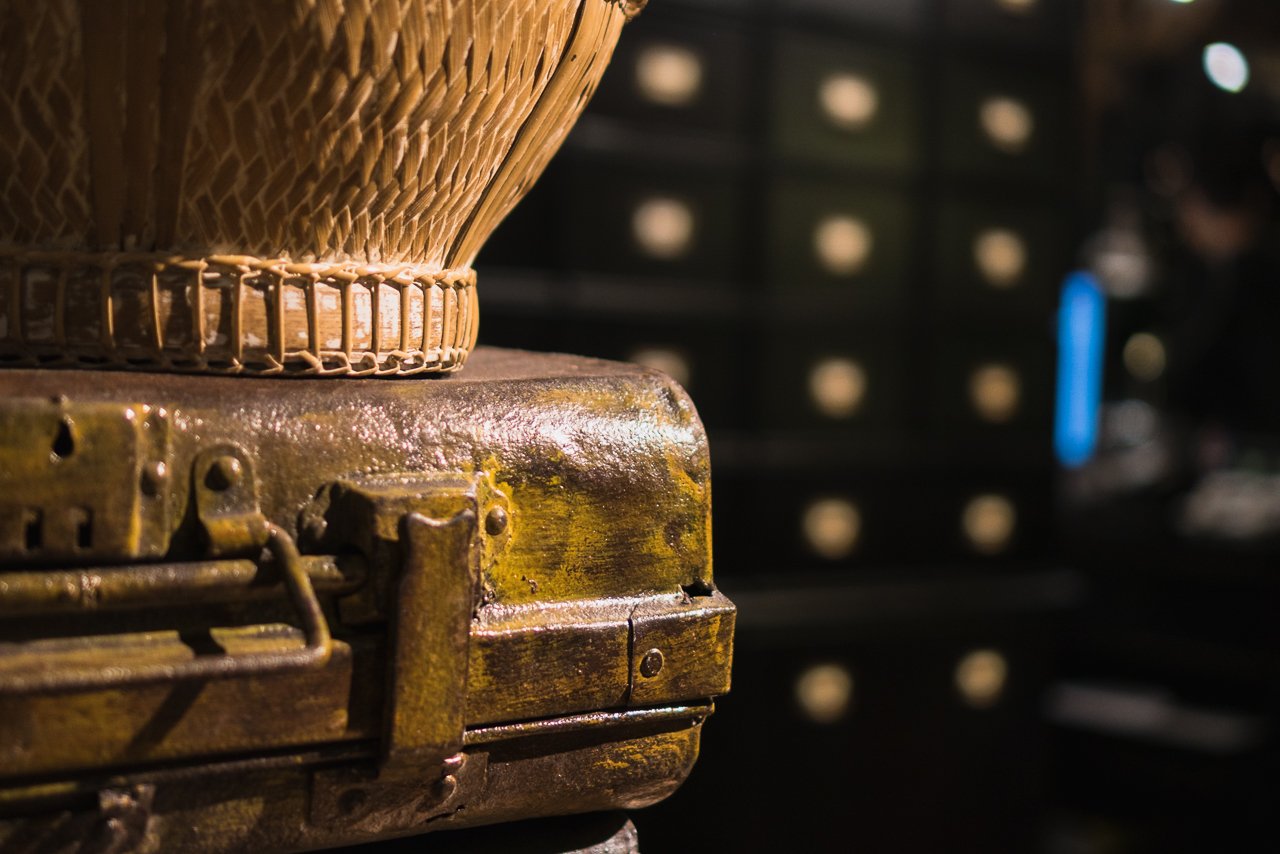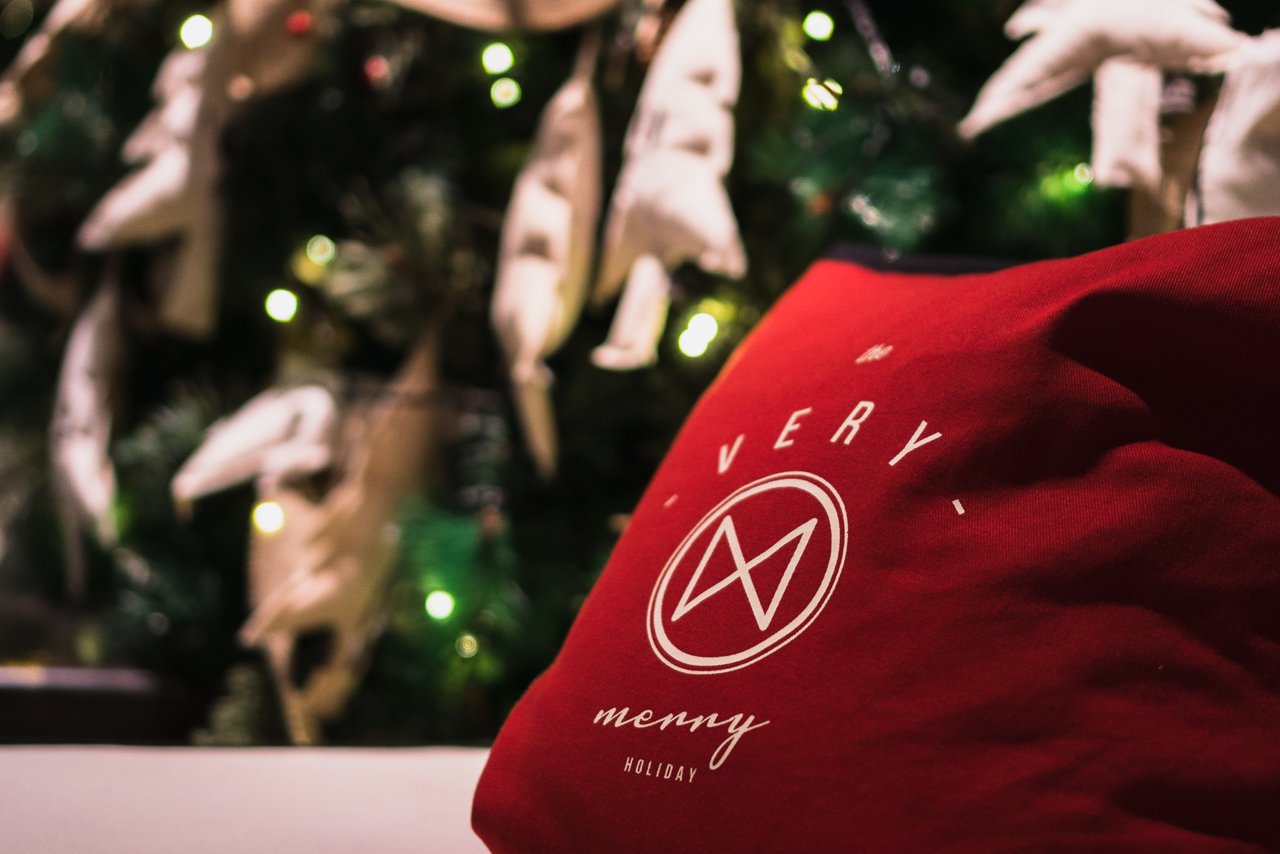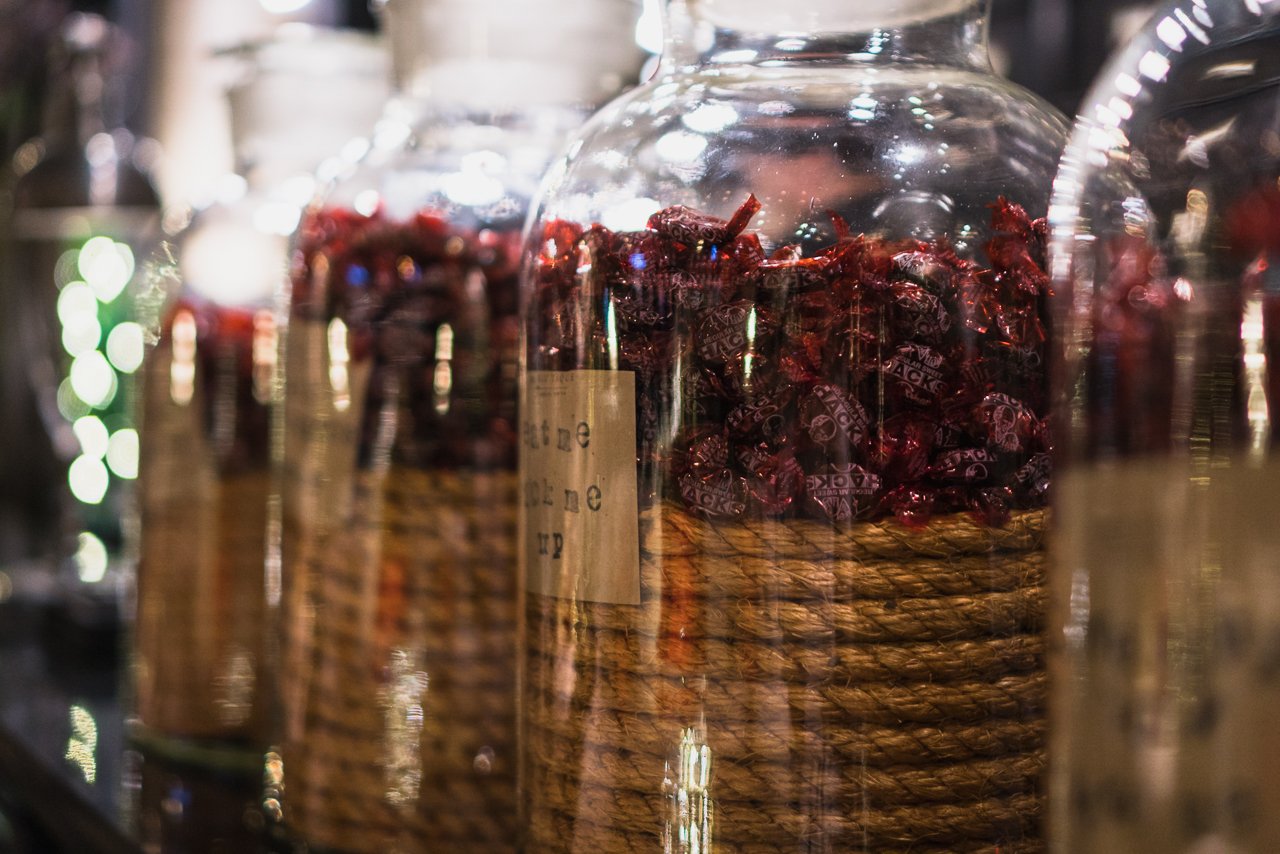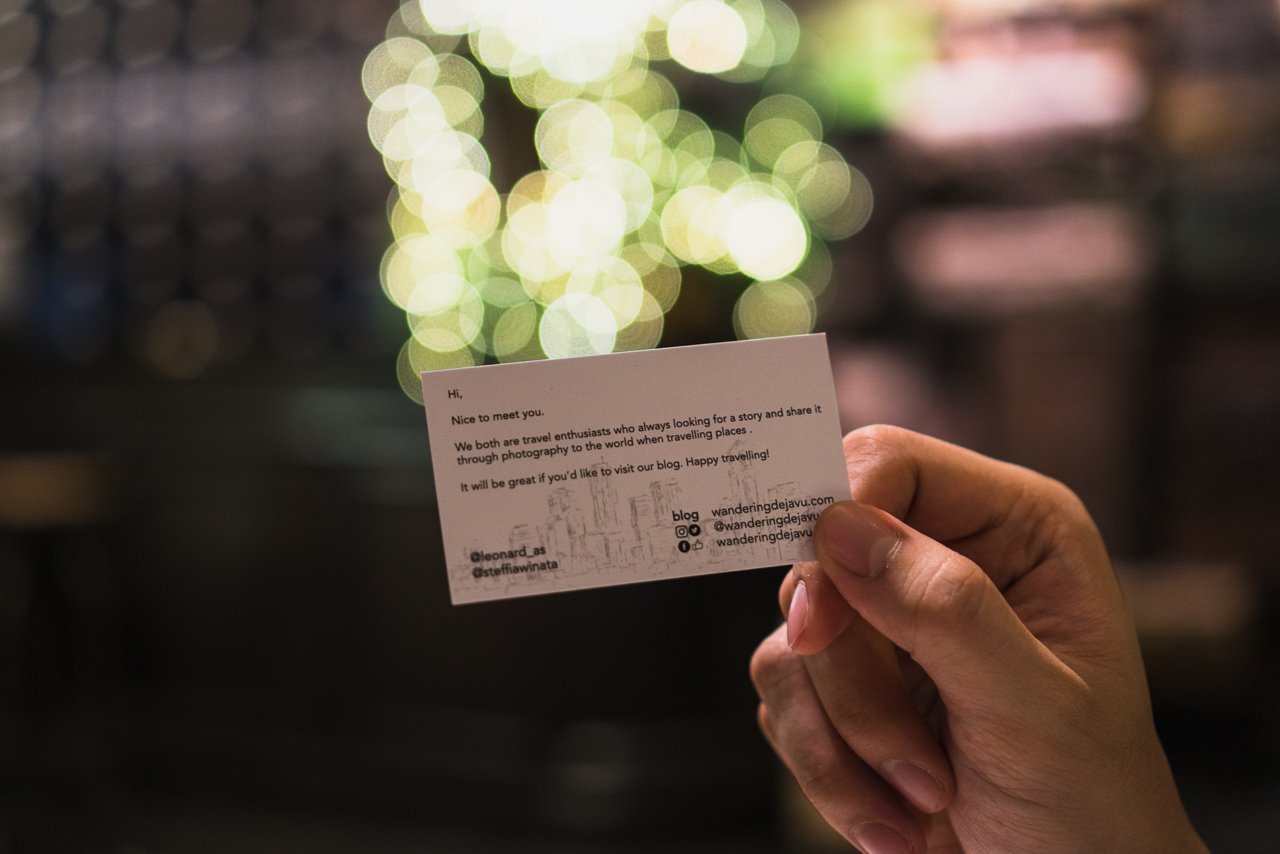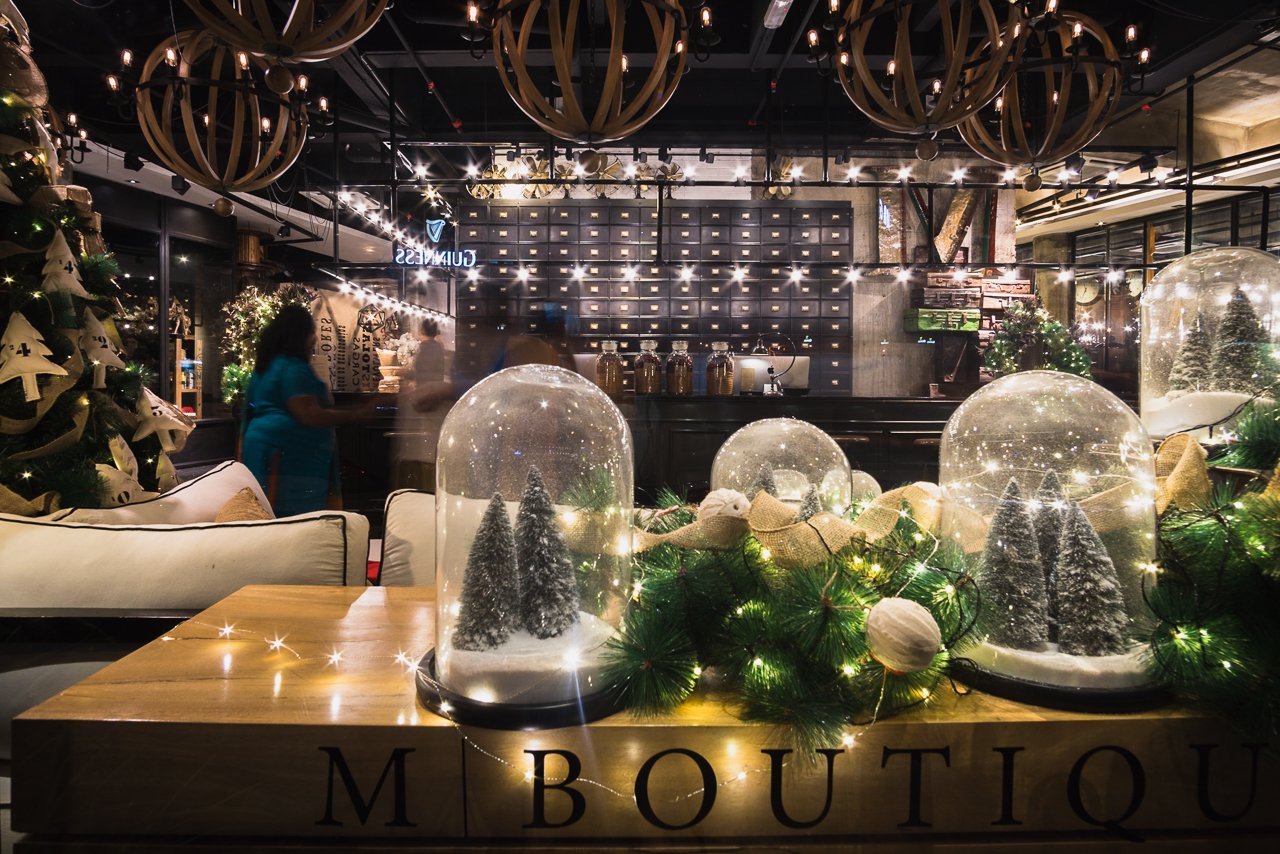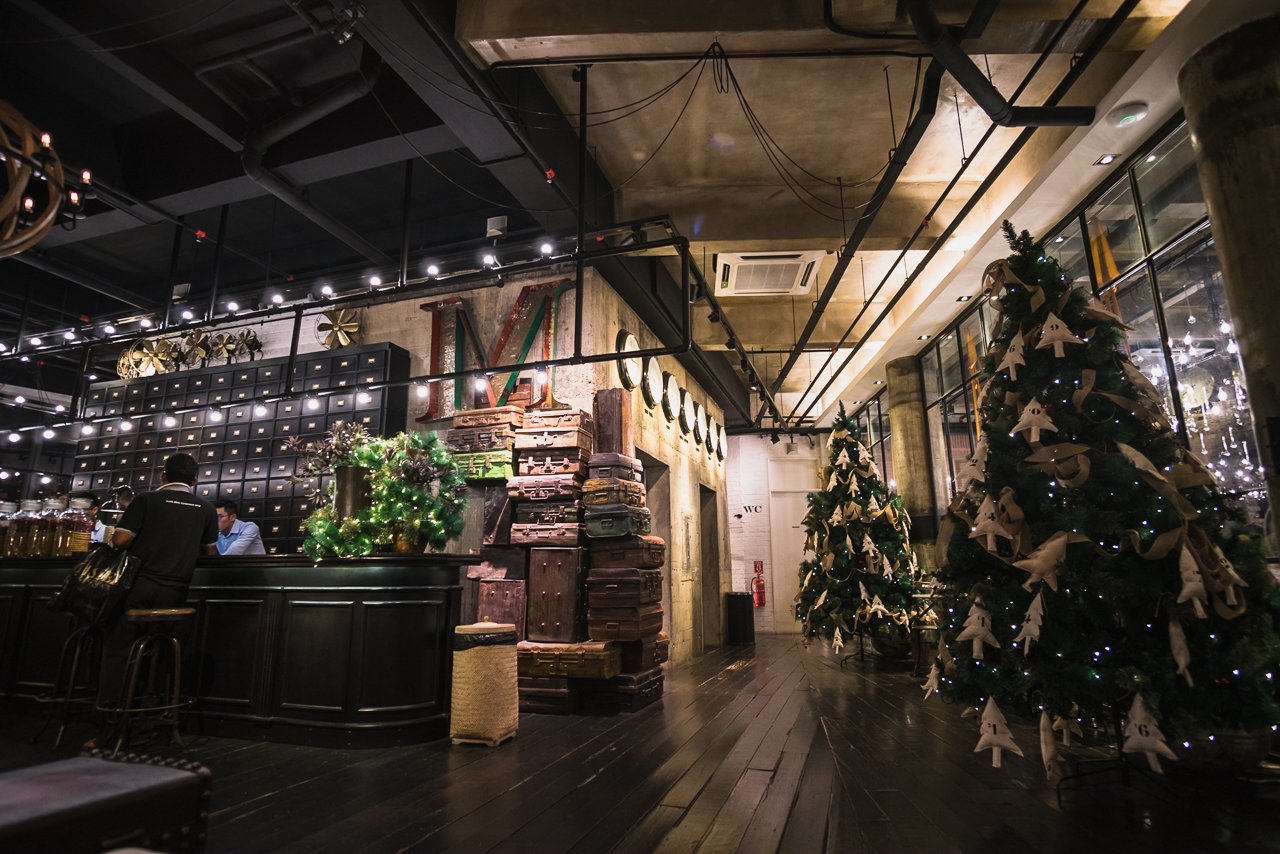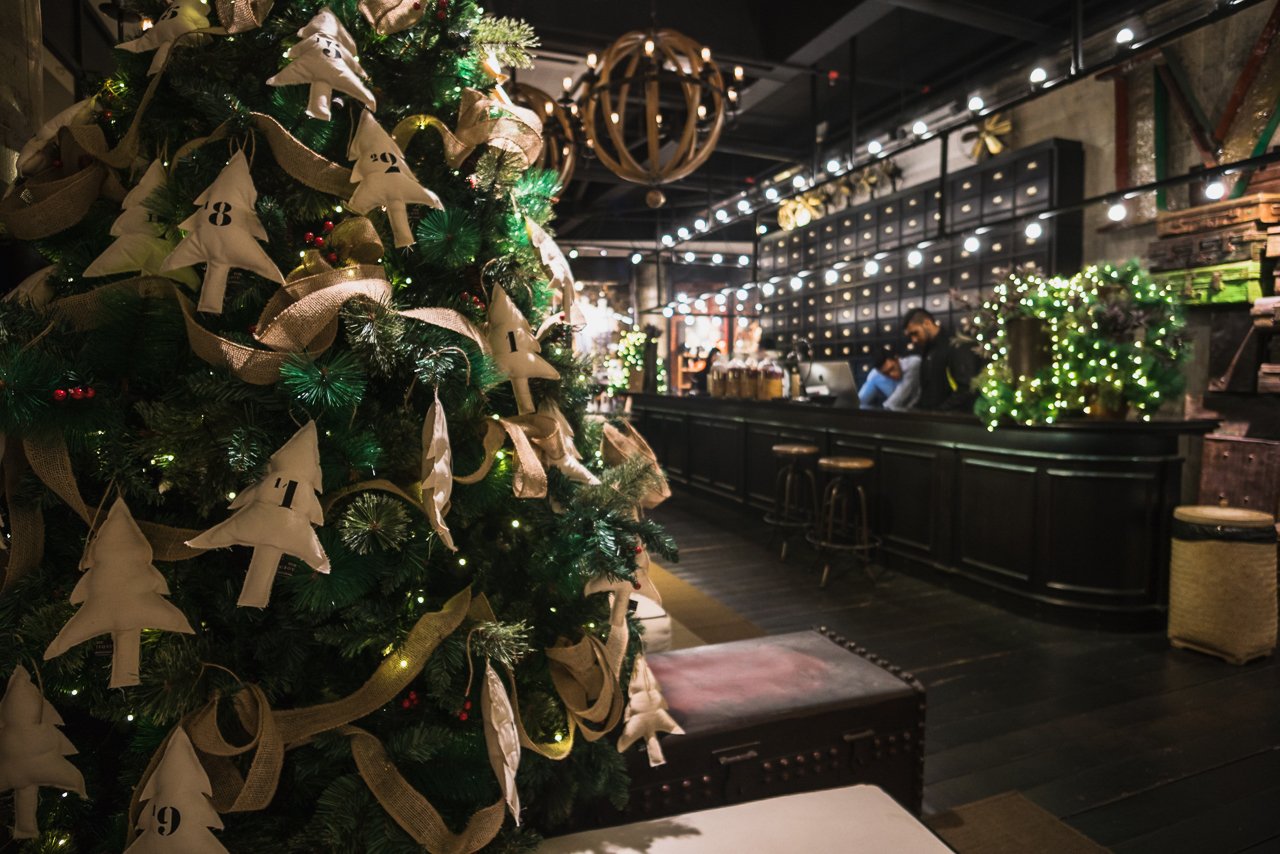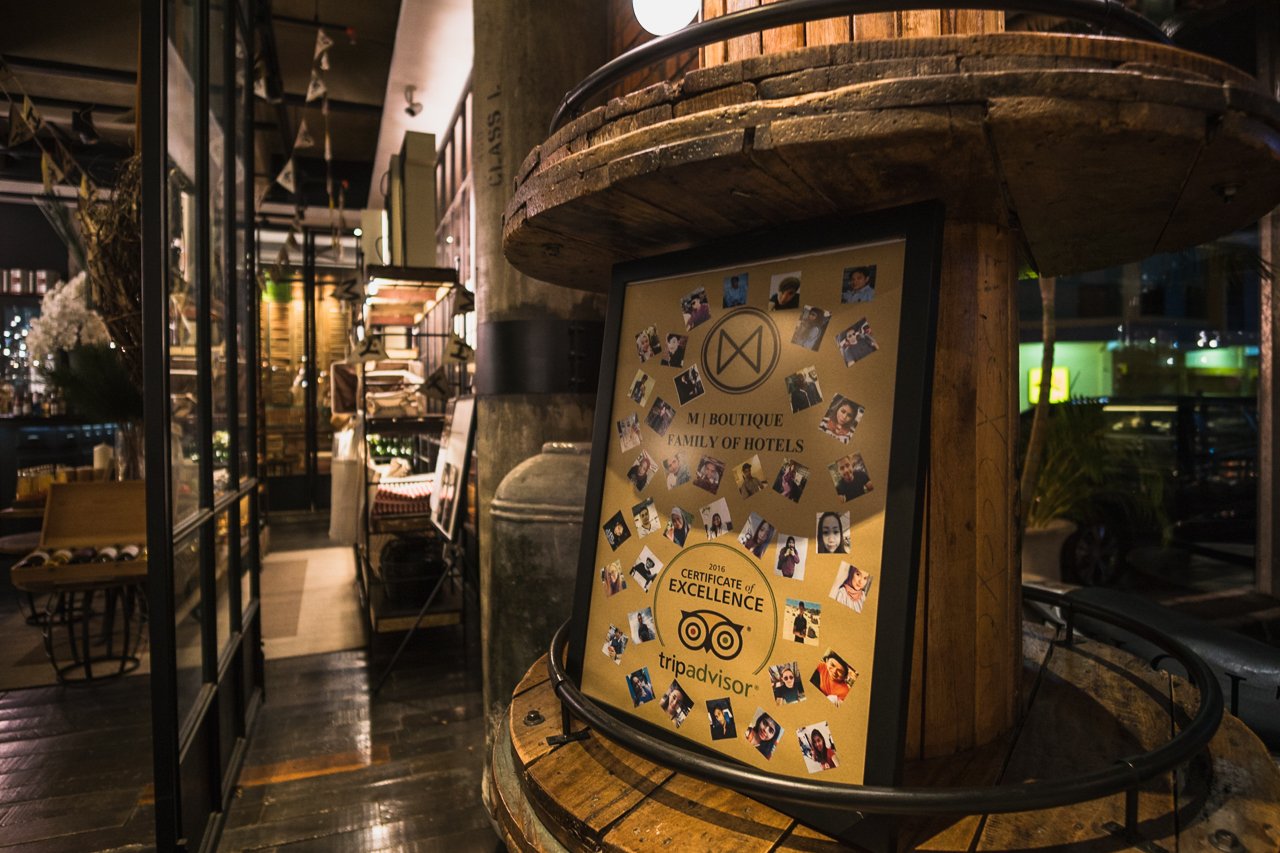 Upon arrival, we're quite surprised by what we saw. We thought we're somewhat in the west or winter wonderland whatsoever. It's still in the Christmas mood, like soo Christmas. I even said,
This hotel got more Christmas decoration than my church.
Staff 'Personalities'
When checking in, we notice the 'difference' they boast about being young. The staff is really casual and fun to talk with. That's a really big plus for us! We love that kind of service, making friends with them, just like one of the best friendly staff experience we had in Duc Vuong hotel, Vietnam.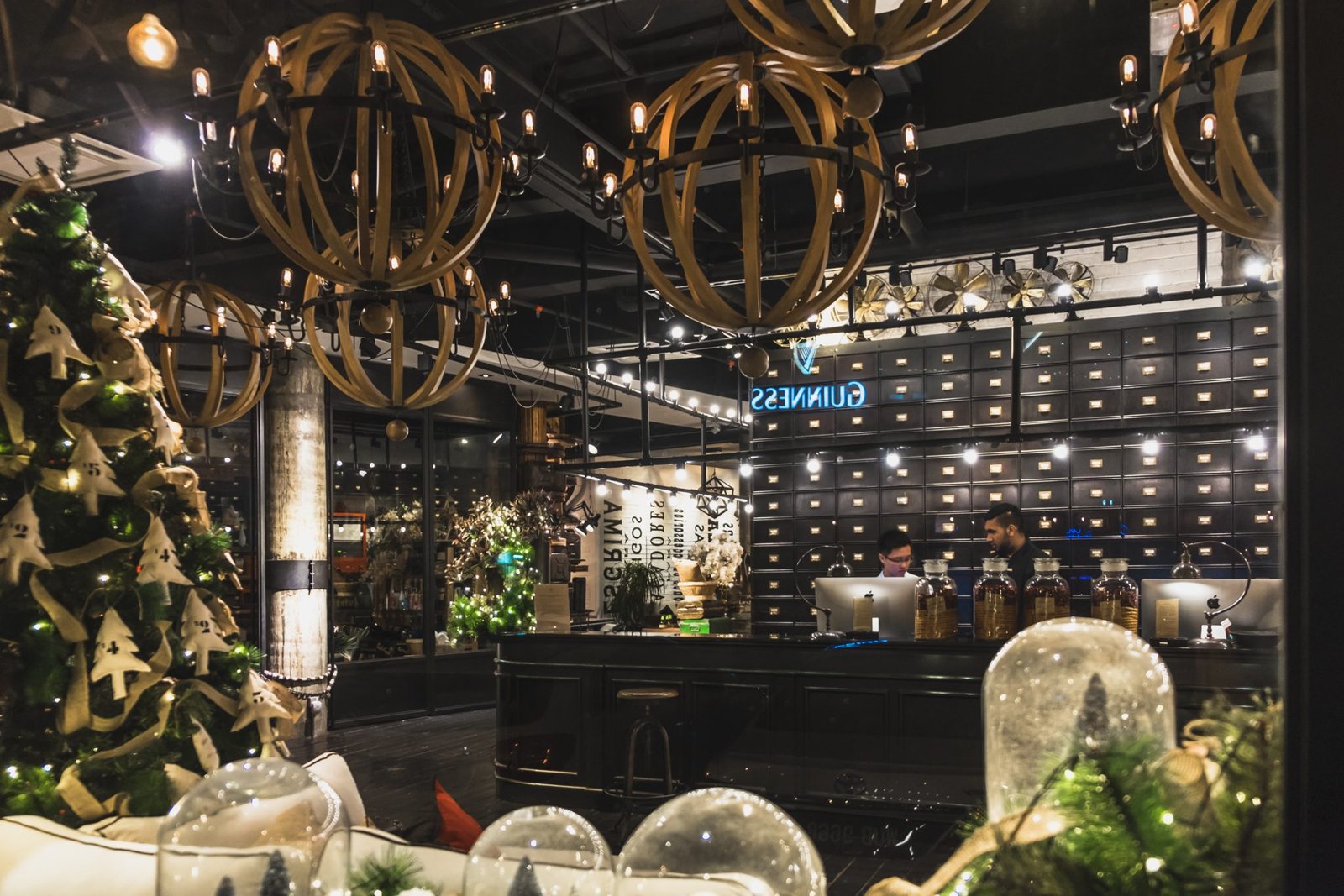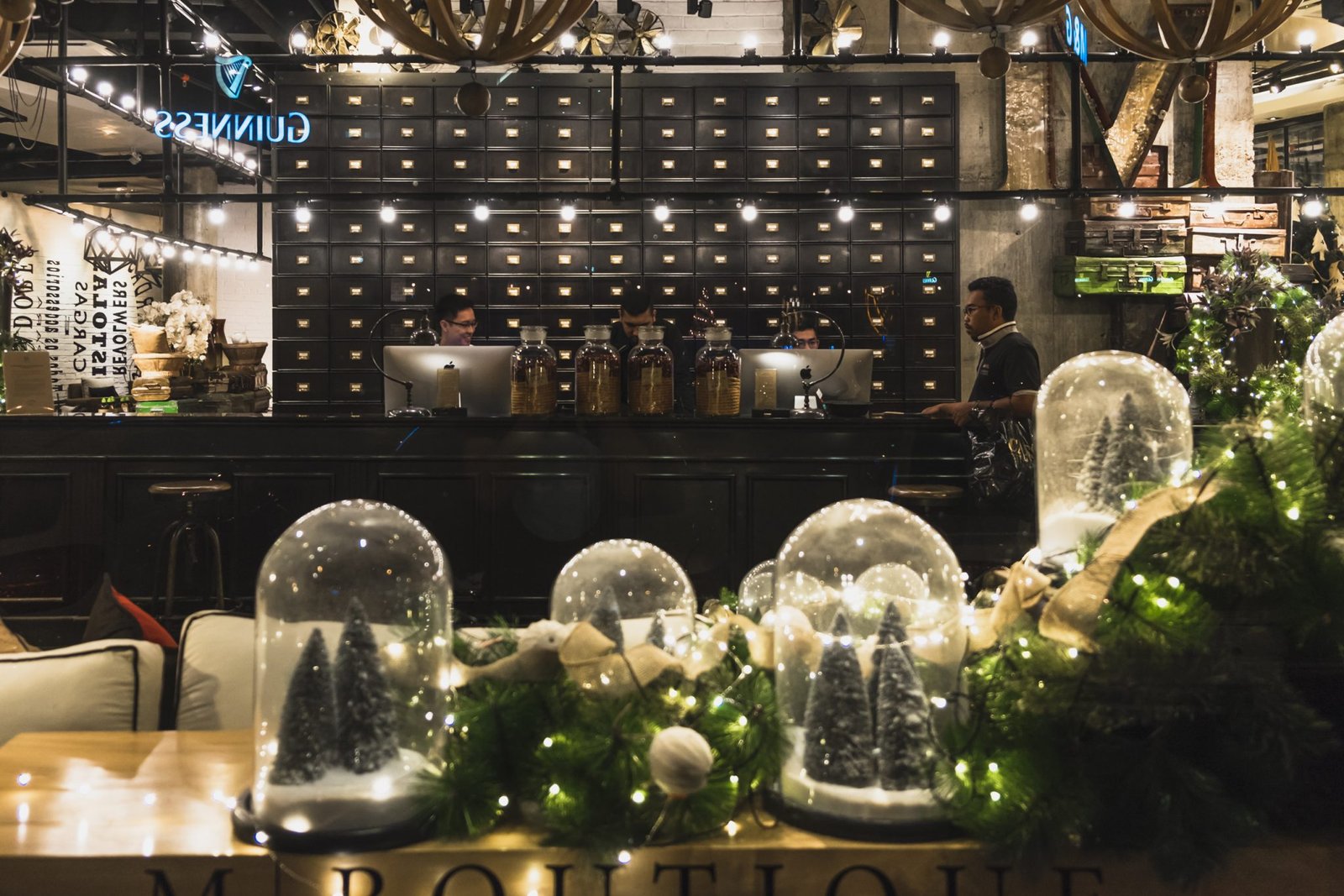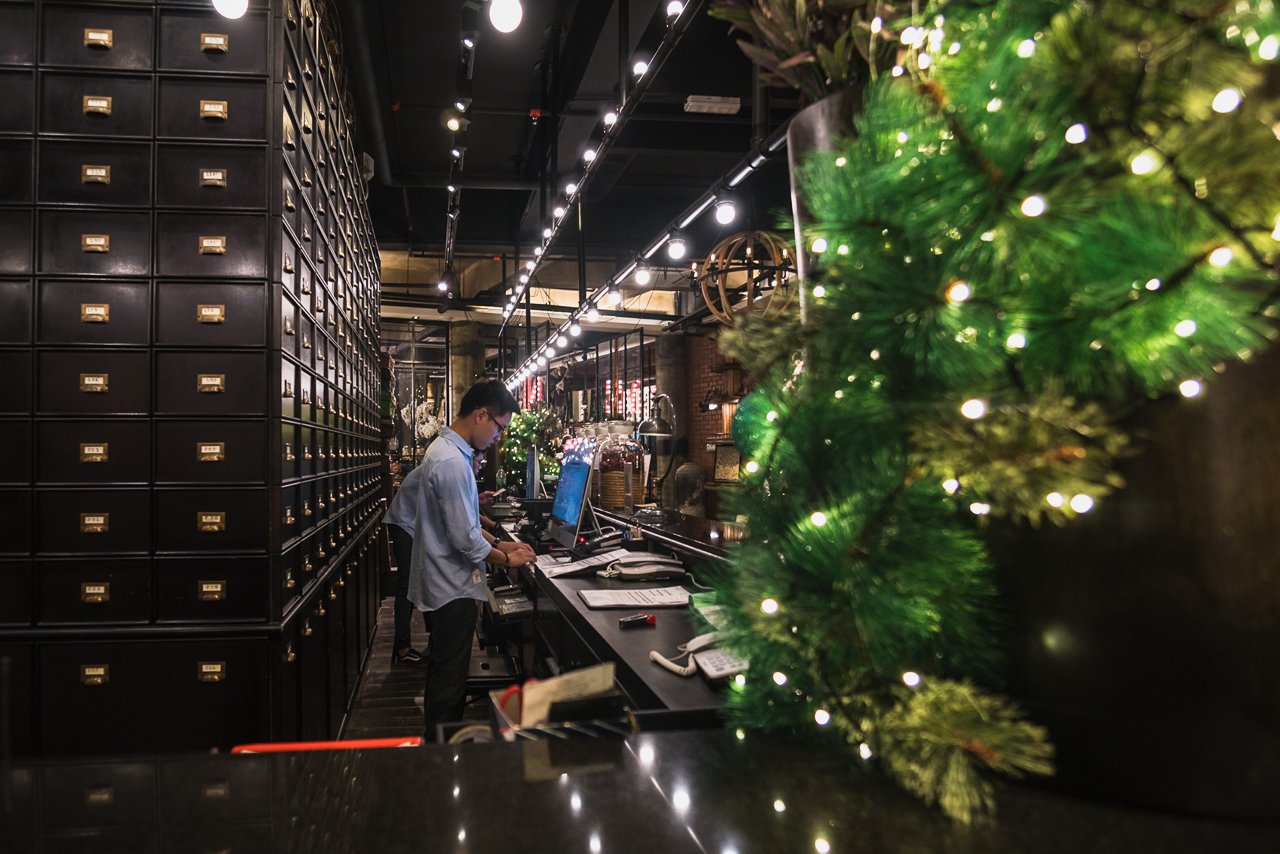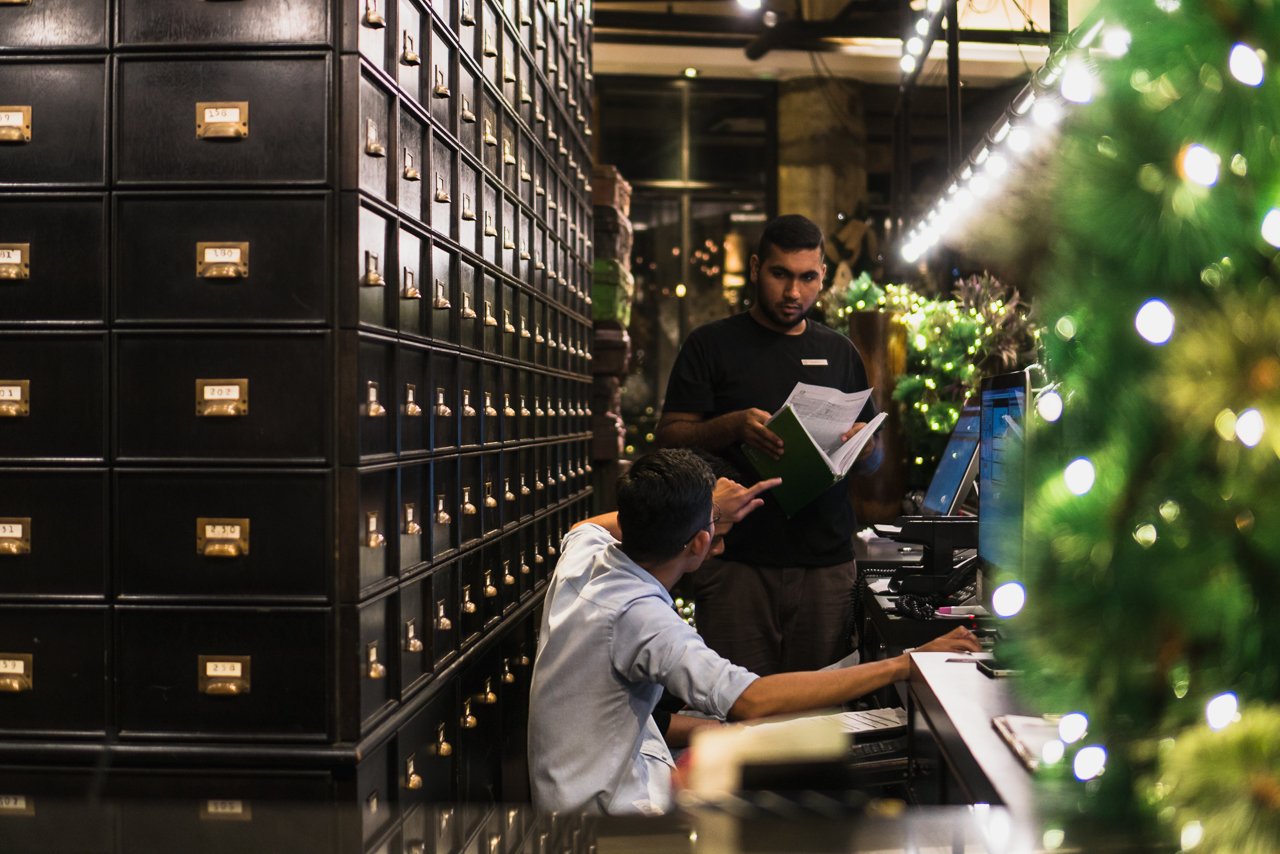 They also got this name tag written with special characters, it has something to do with their personalities, I guess. Theoretically, it should match their personalities, but I had a chat with one of them,
Me: Heyy… You again. Wait, aren't you Hulk yesterday? Now Sirius Black?

Him: Haha… Yeah… You know, doesn't matter.

Me: So, isn't it should be like each one of you labeled one special character?

Him: Yes, but… When we're in our room, we just wear anything available basically.
So, that special character turned out not to be really special, huh. Well, it's still a unique thing to see. I don't know how many of us really pay attention to the name tag of those hotel staffs. We did, though.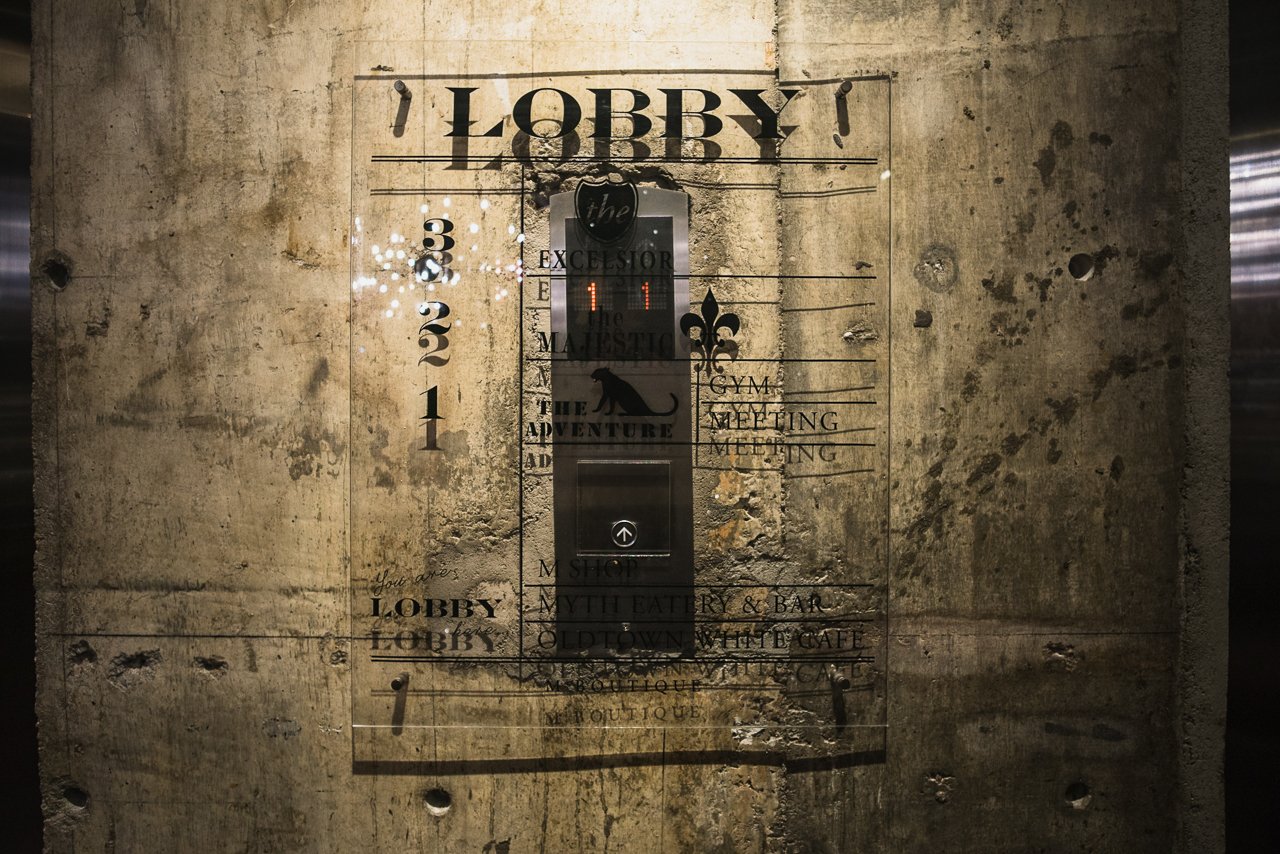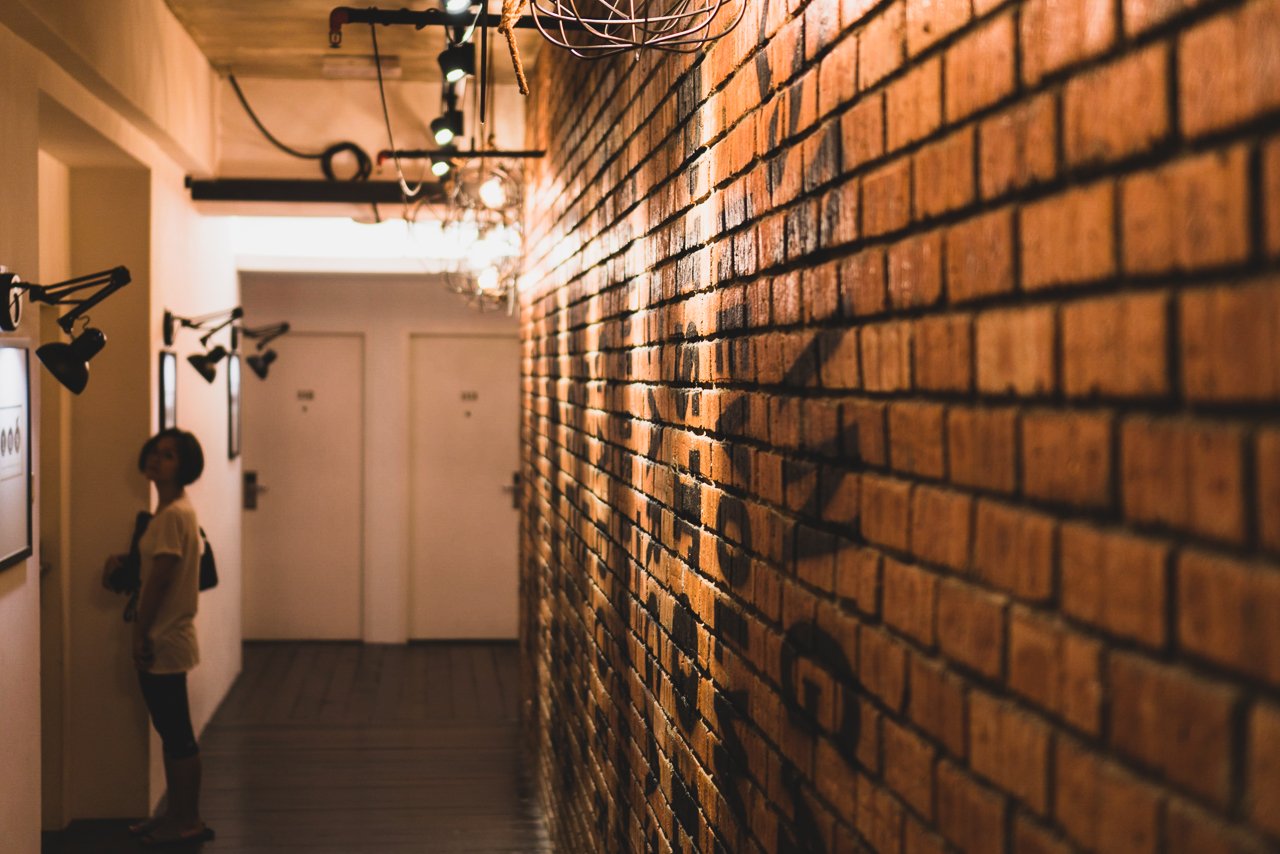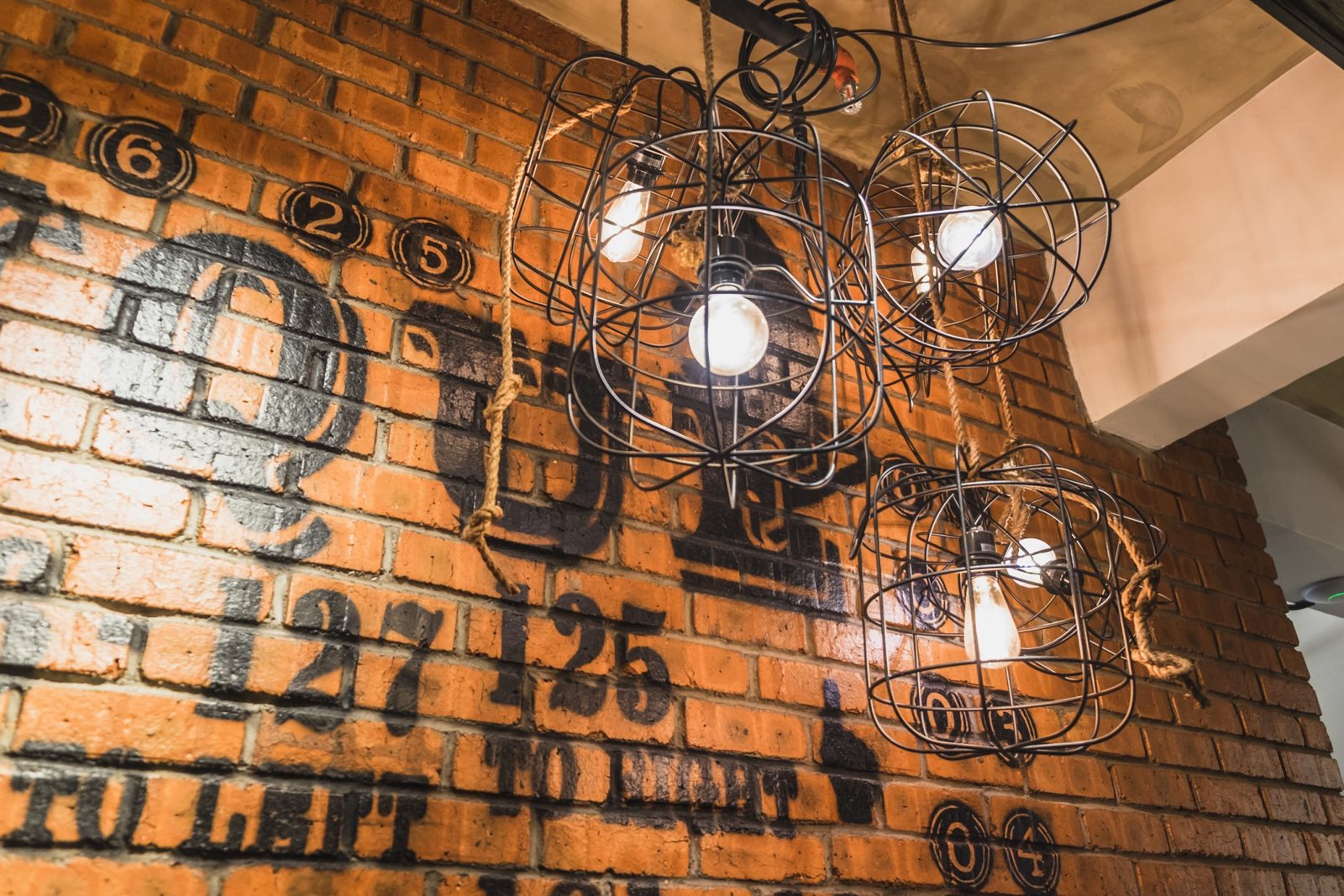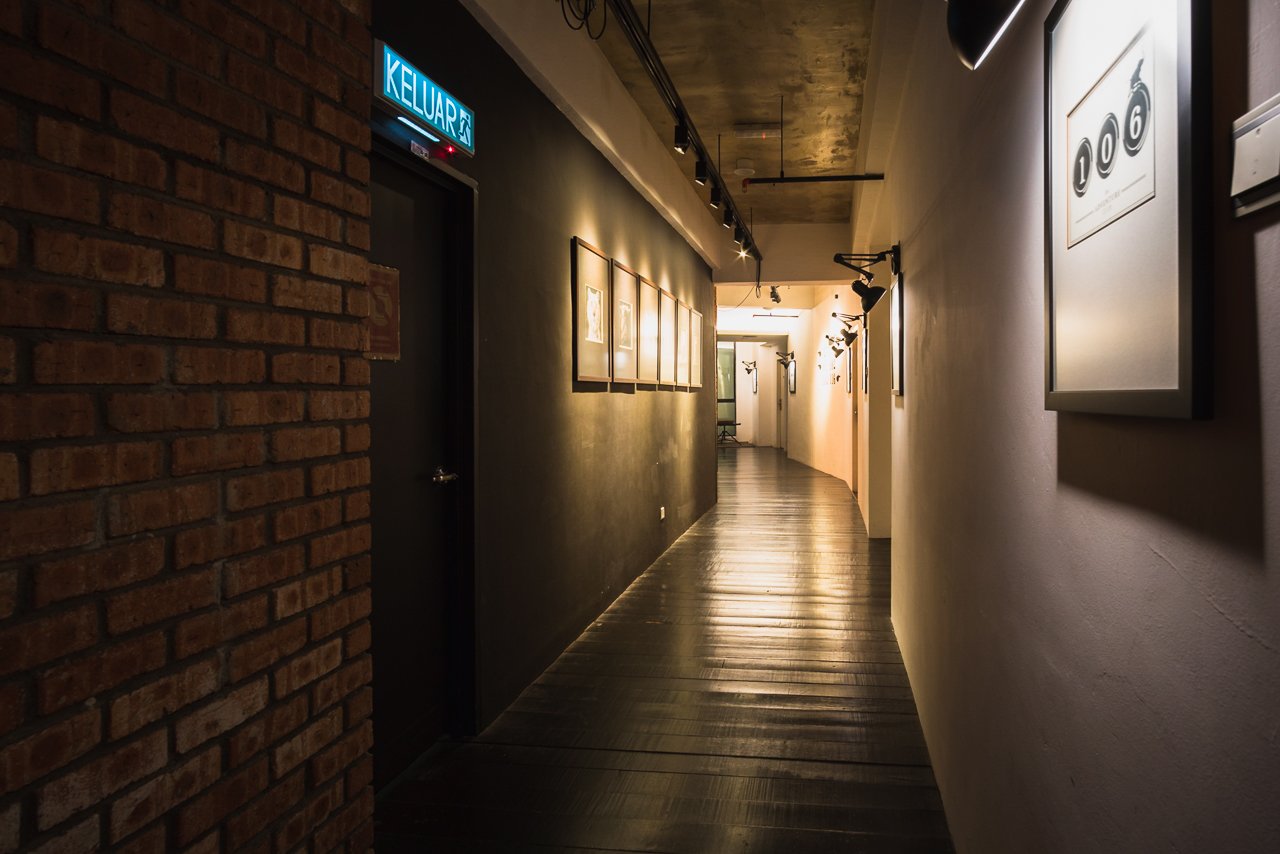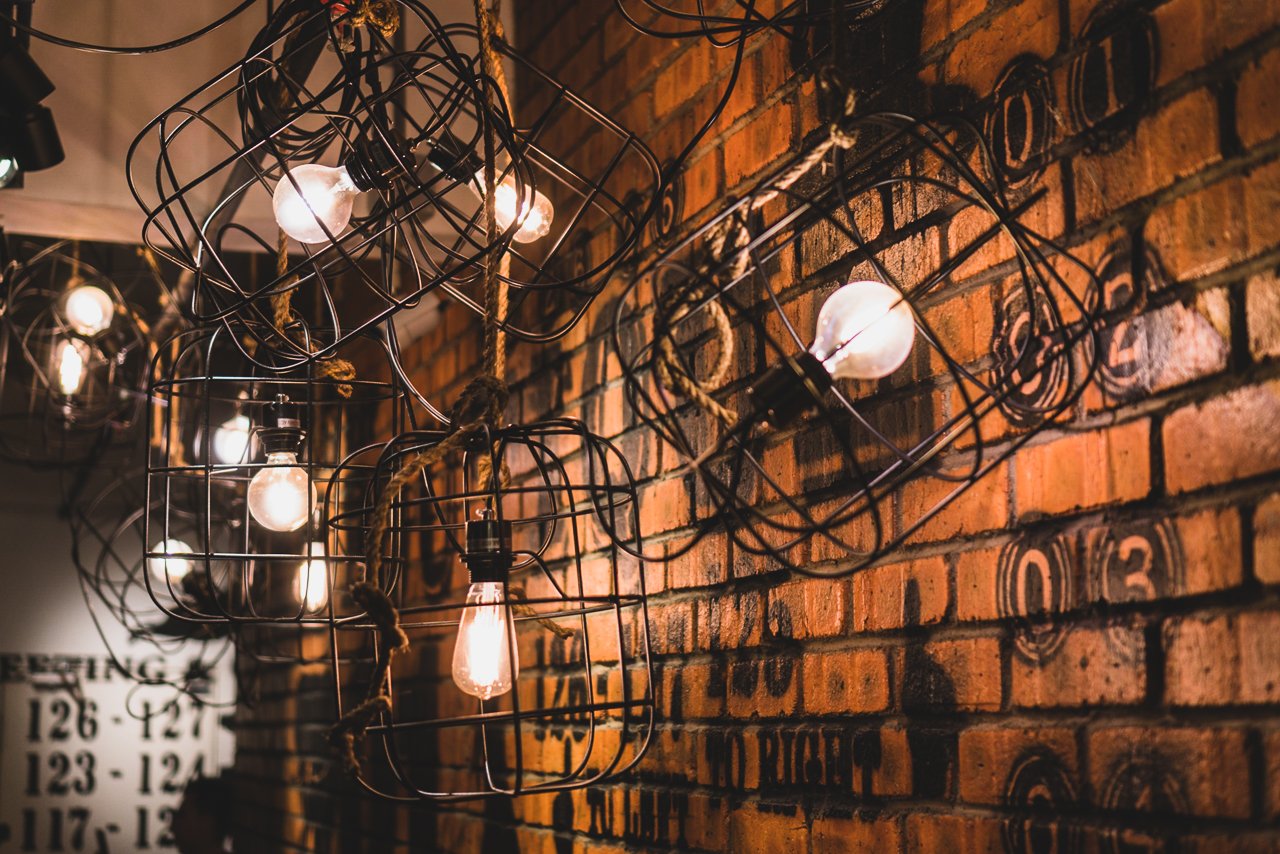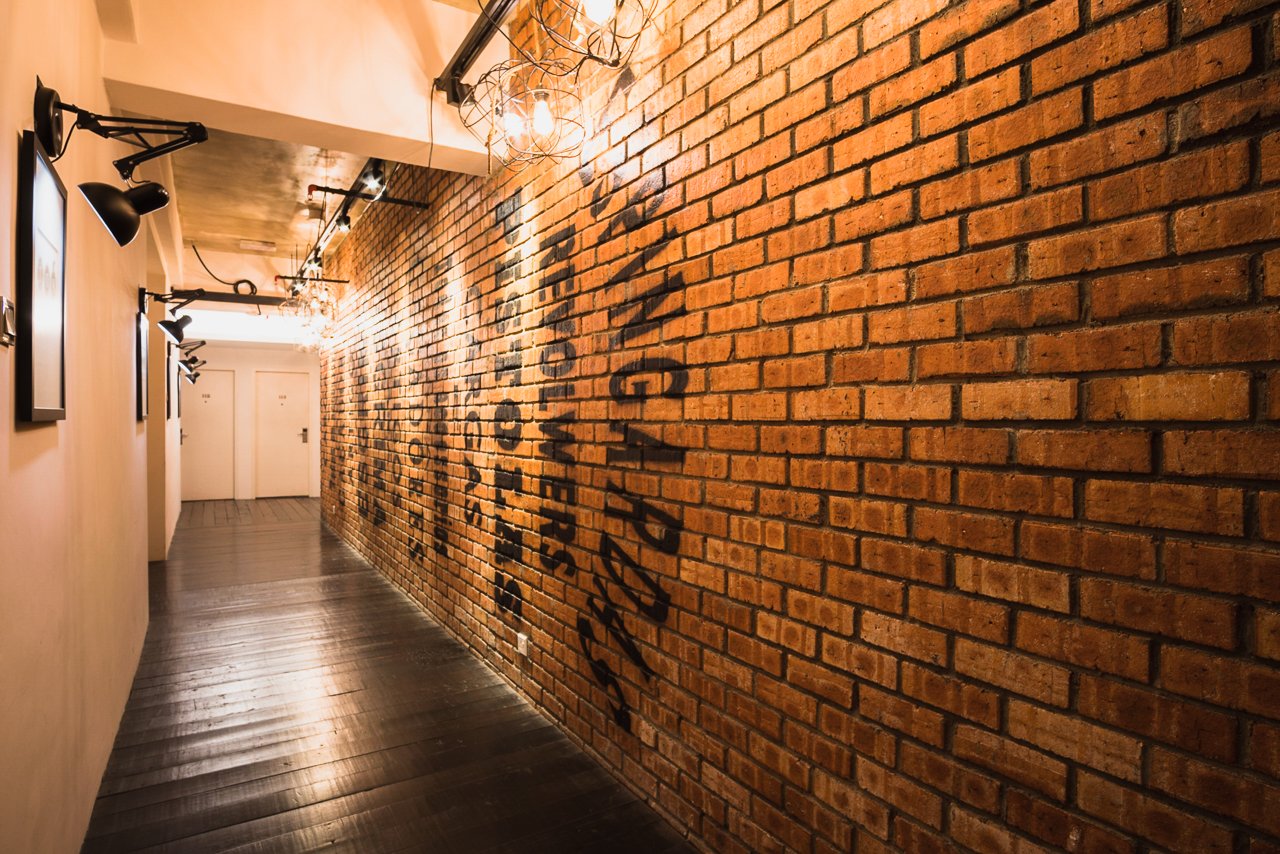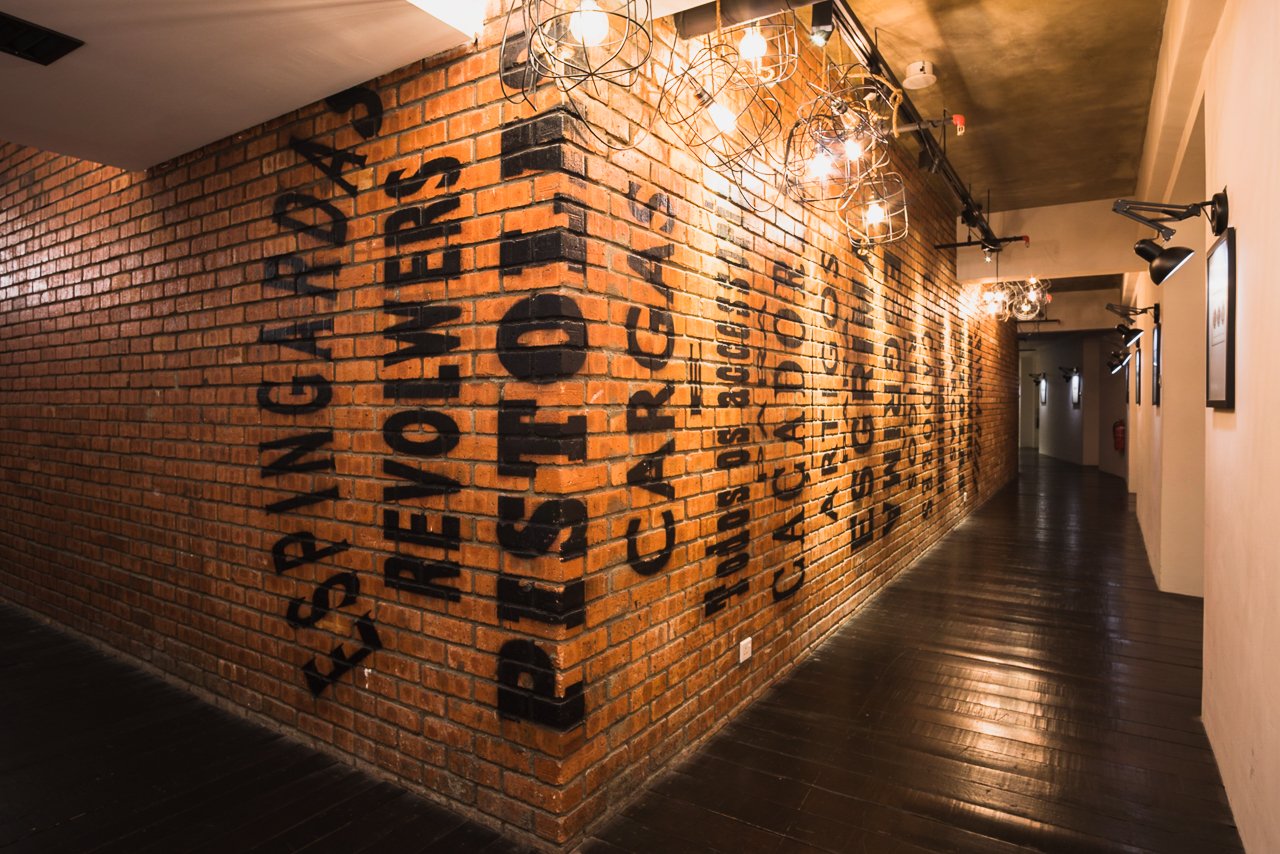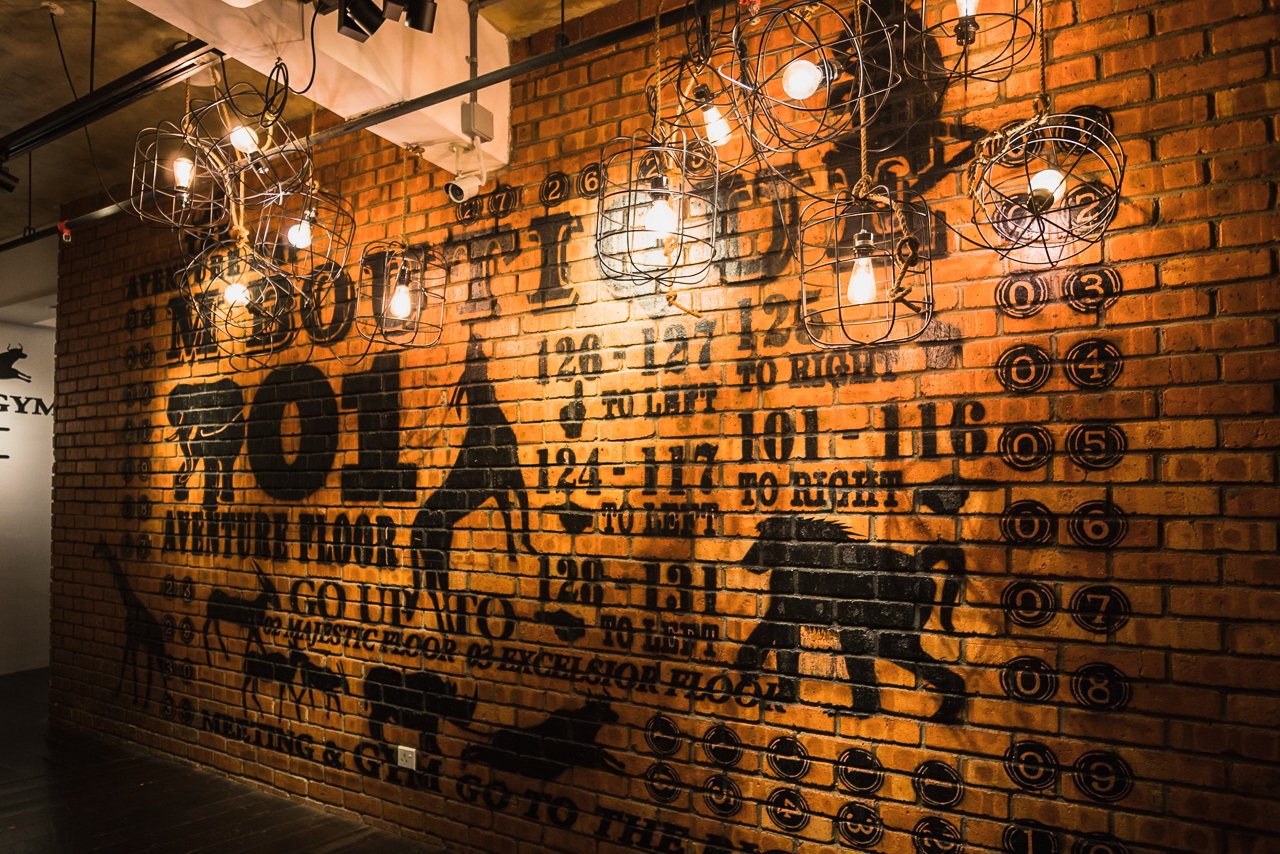 Vintage Looking Room
M Boutique have a total of 93 rooms, divided into 3 levels. Each and every level brings a specific curated theme to gives their guest a different experience.
Level 1 – The Adventure Theme
Level 2 – The Majestic Theme
Level 3 – The Excelsior Theme
We stayed at the level 1, the Adventure Theme. Inspired by tales of expeditions on a Malaysian Safari circa the late 1800's. It looks really nice, loves the idea. Moving as quick as we could, we tried to take some photos of the room before any of us makes a mess. We had to go to our pre-booked session at Han Chin Pet Soo museum anyway.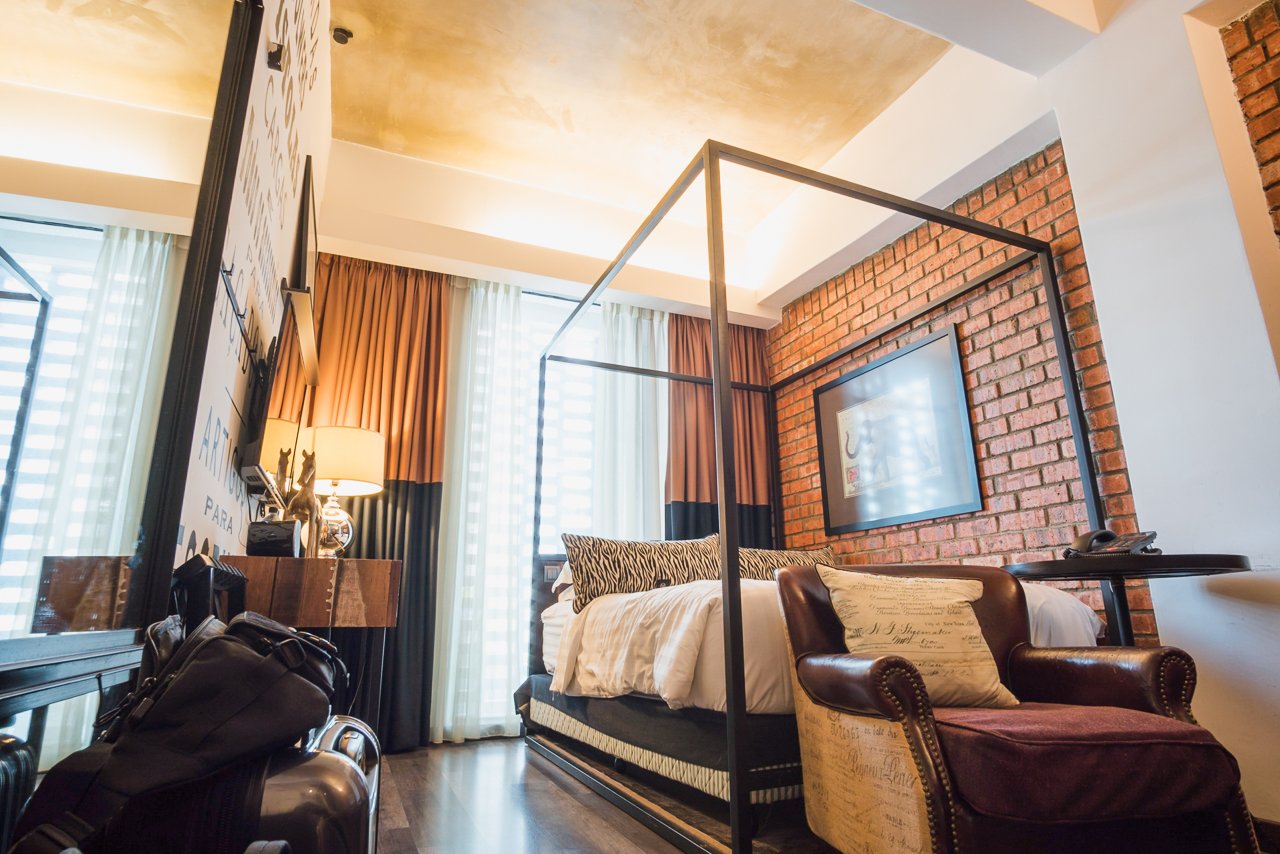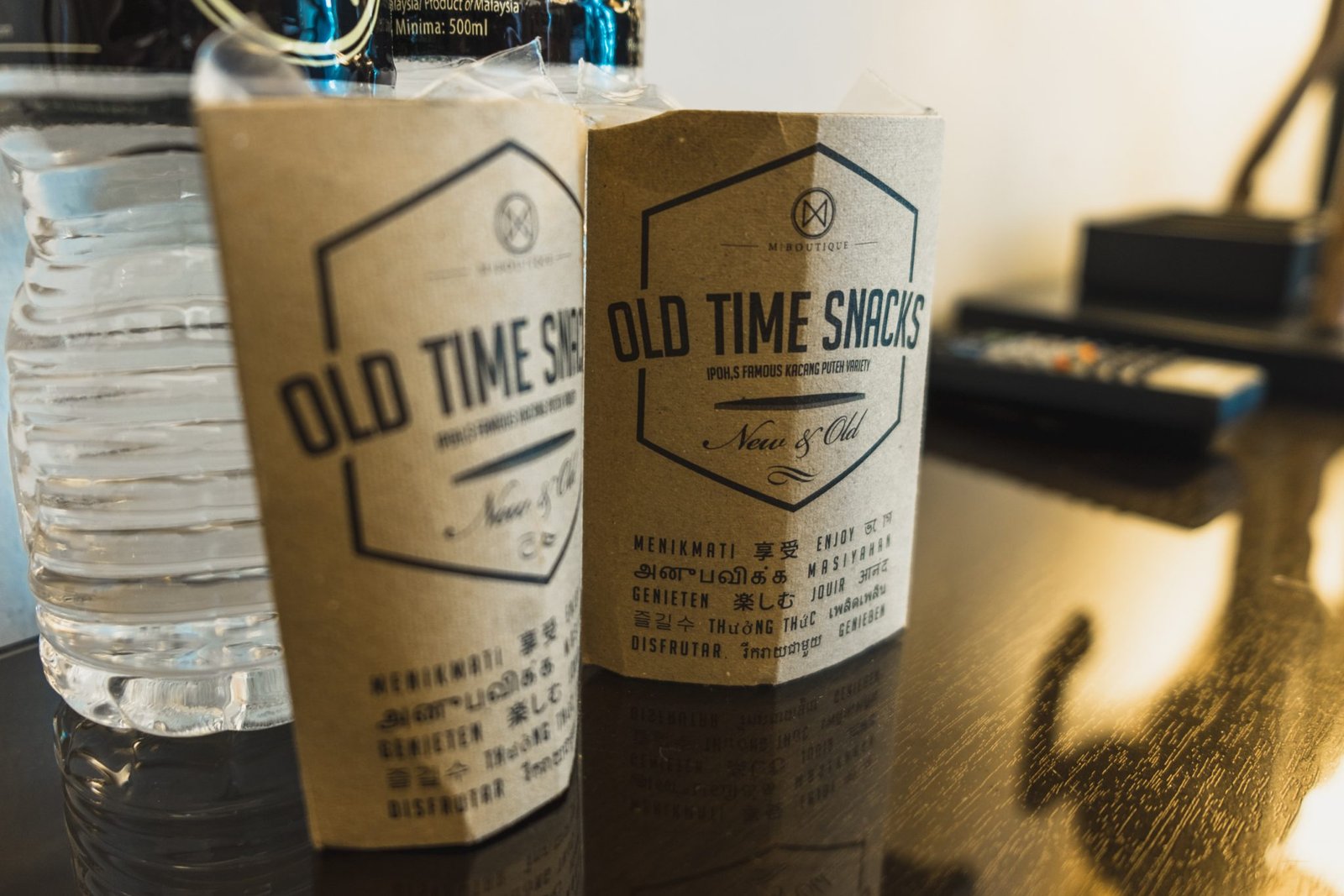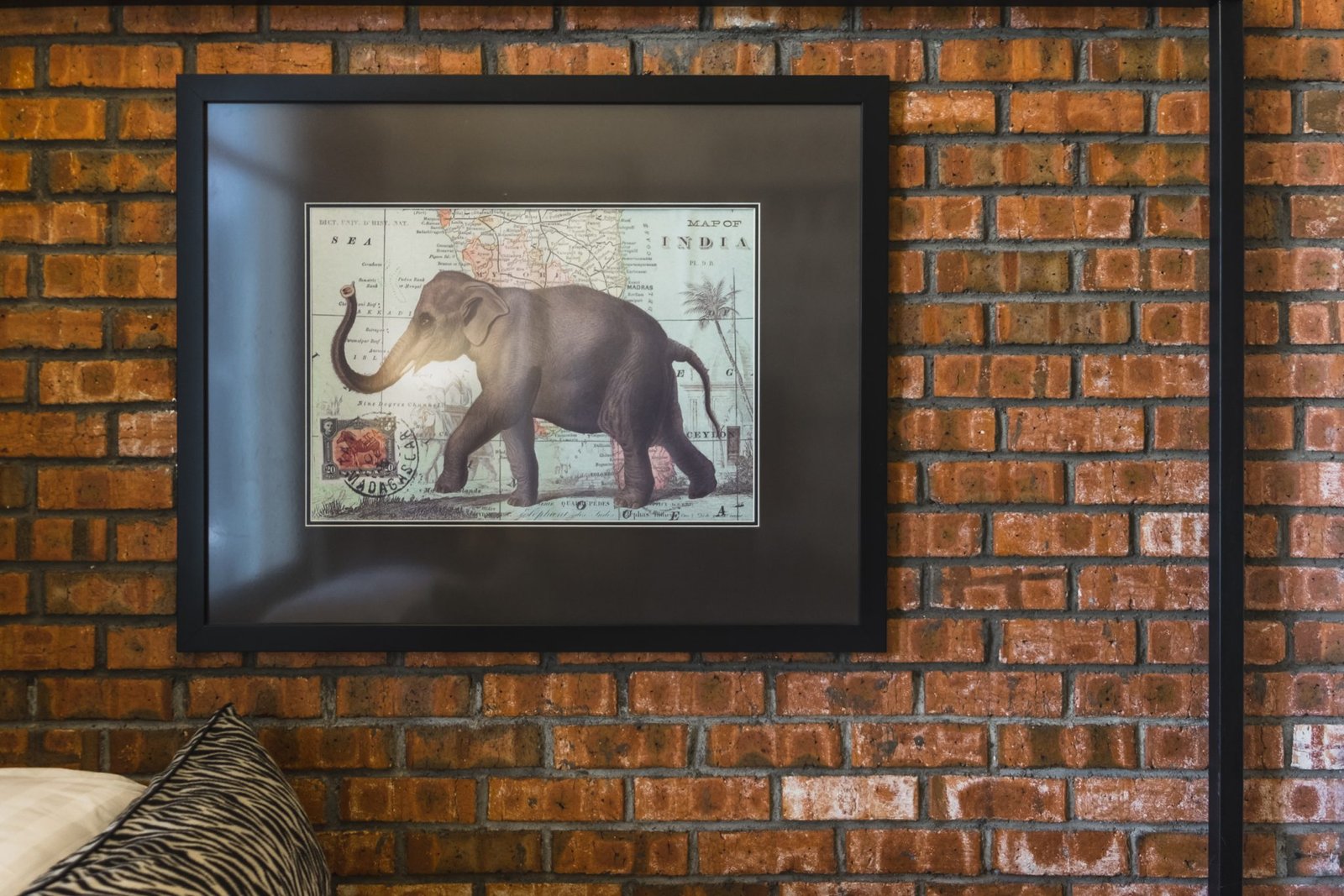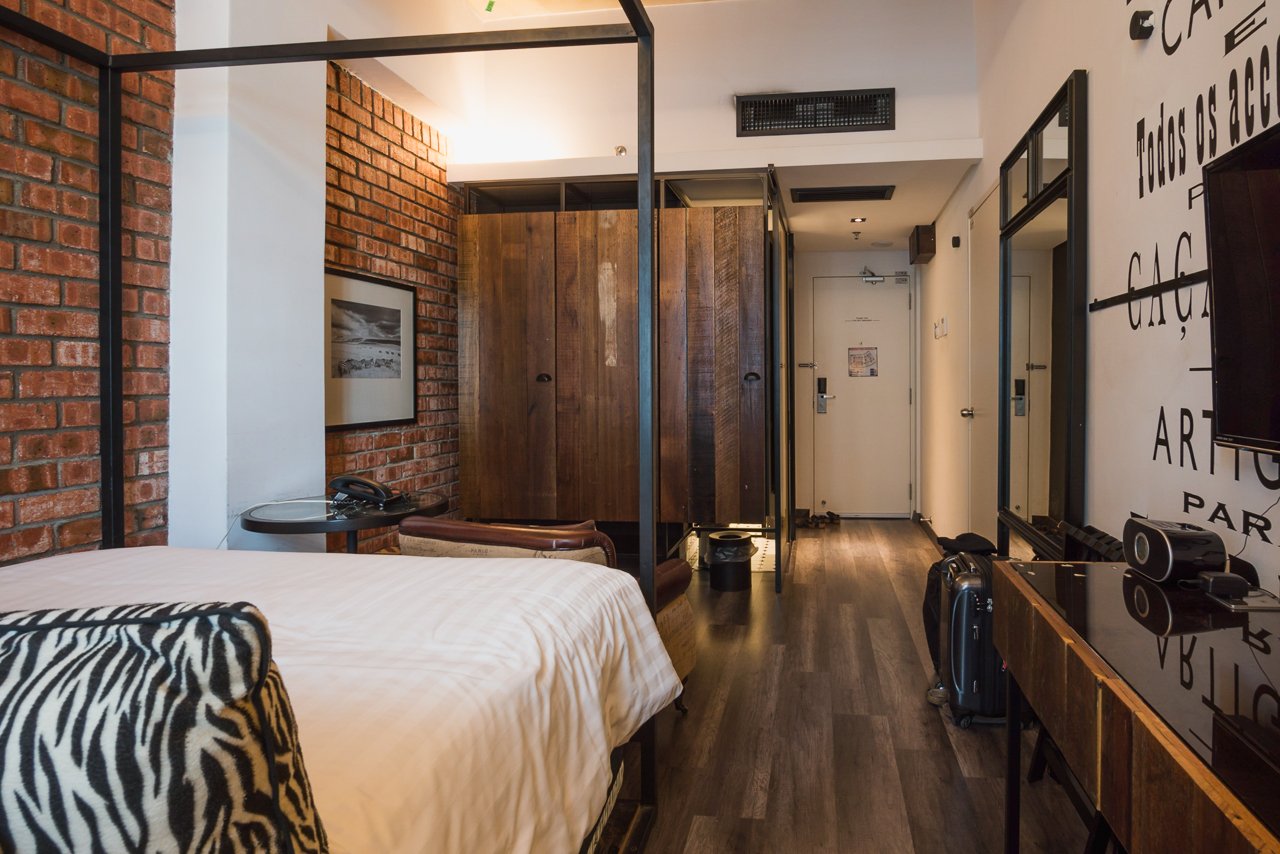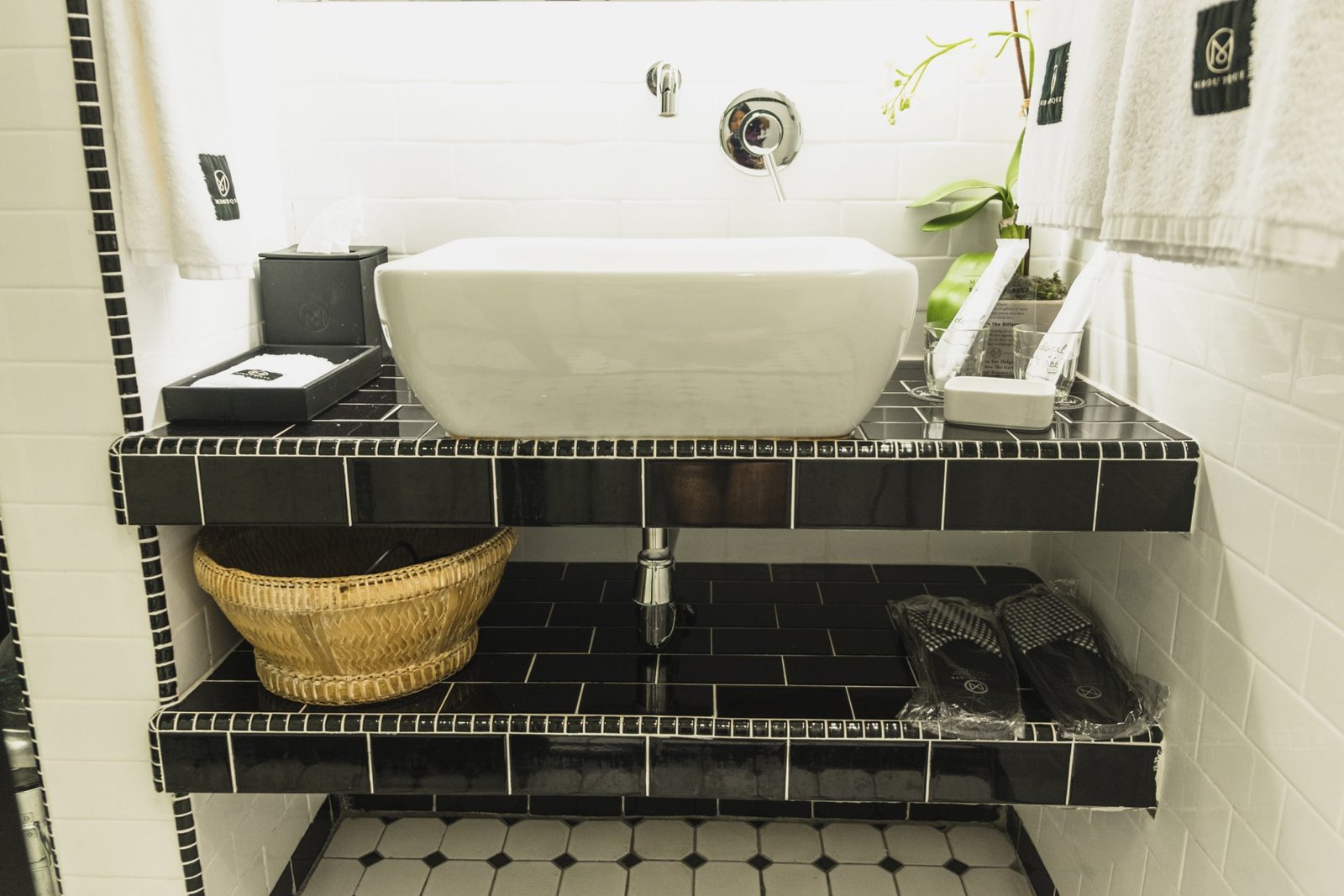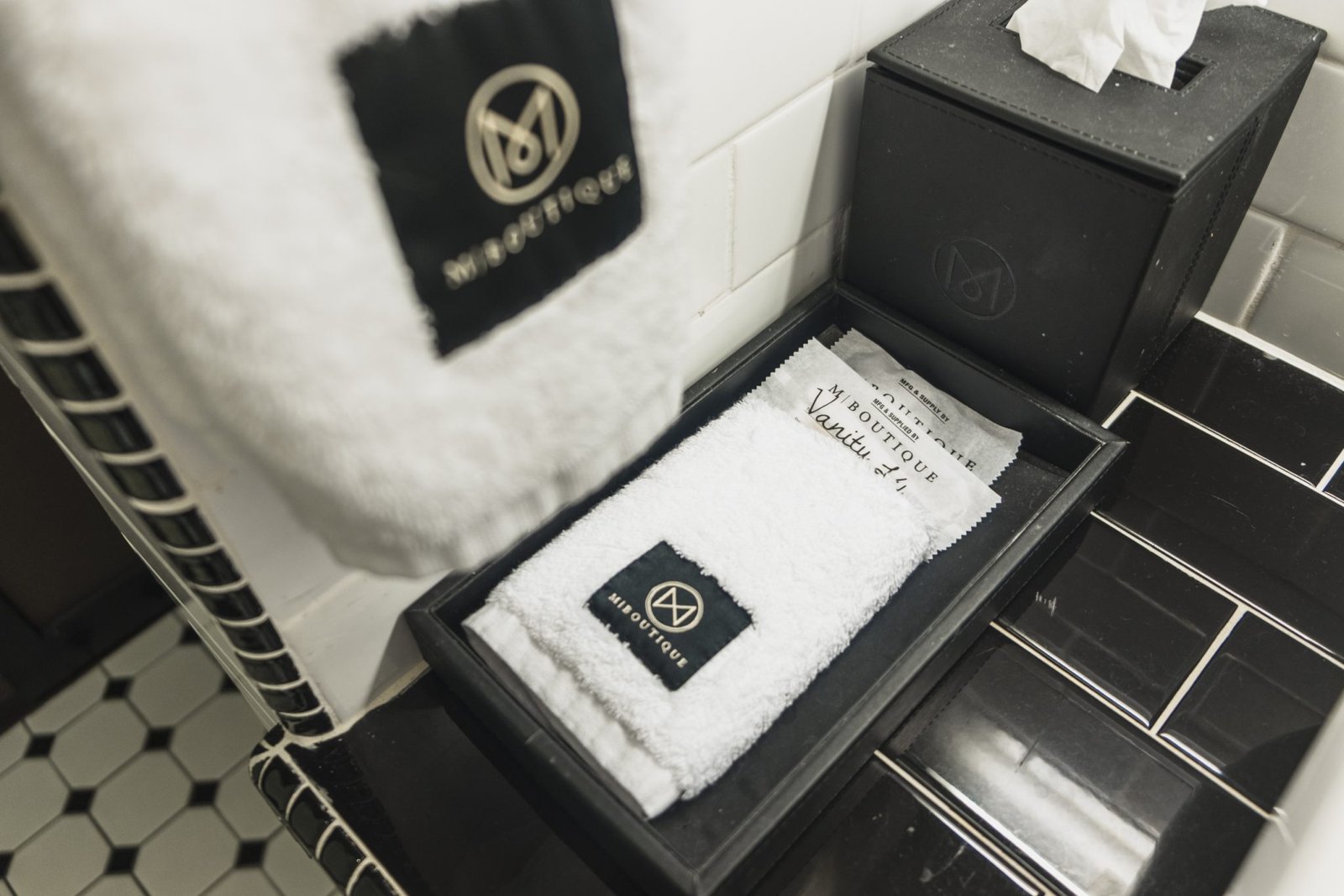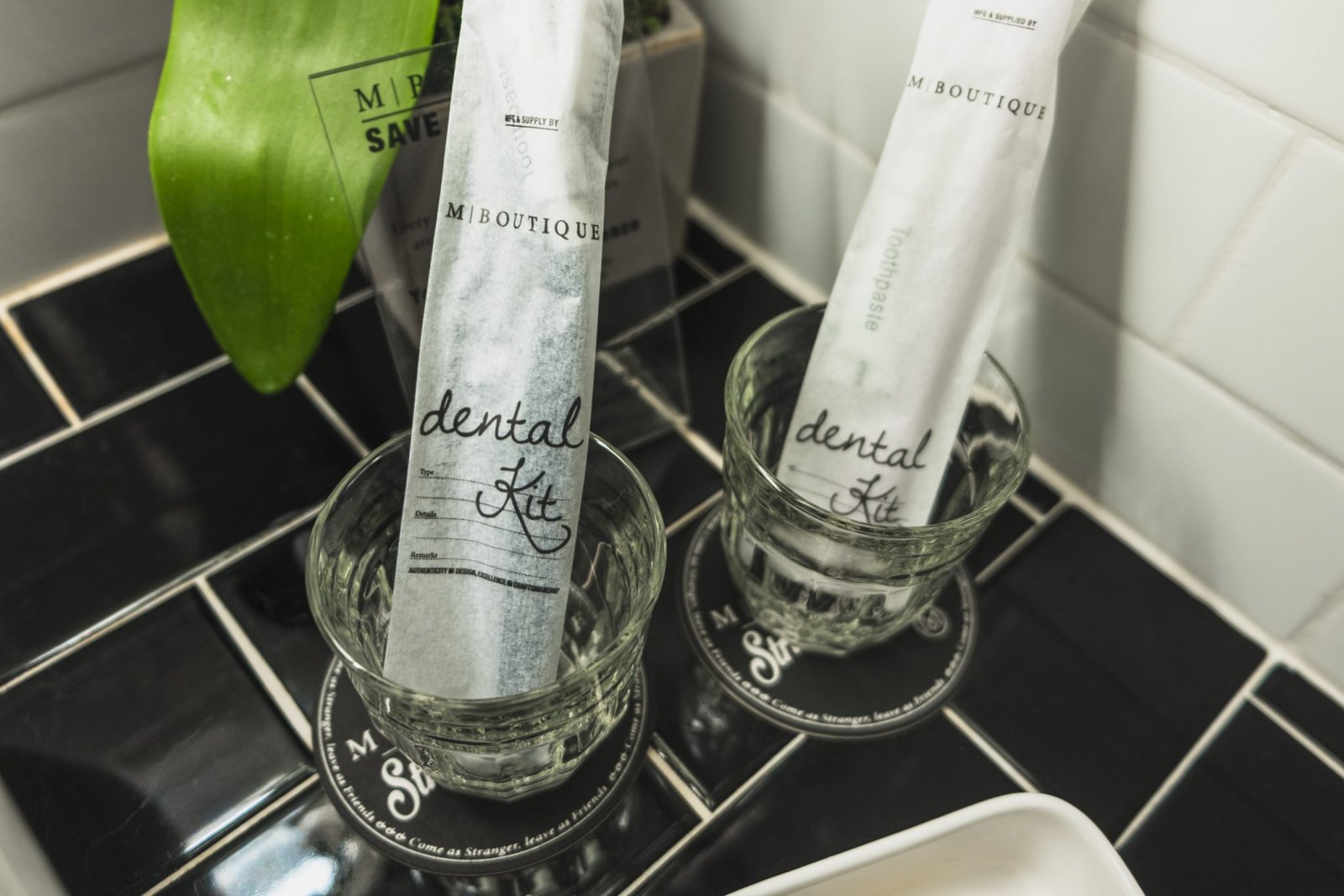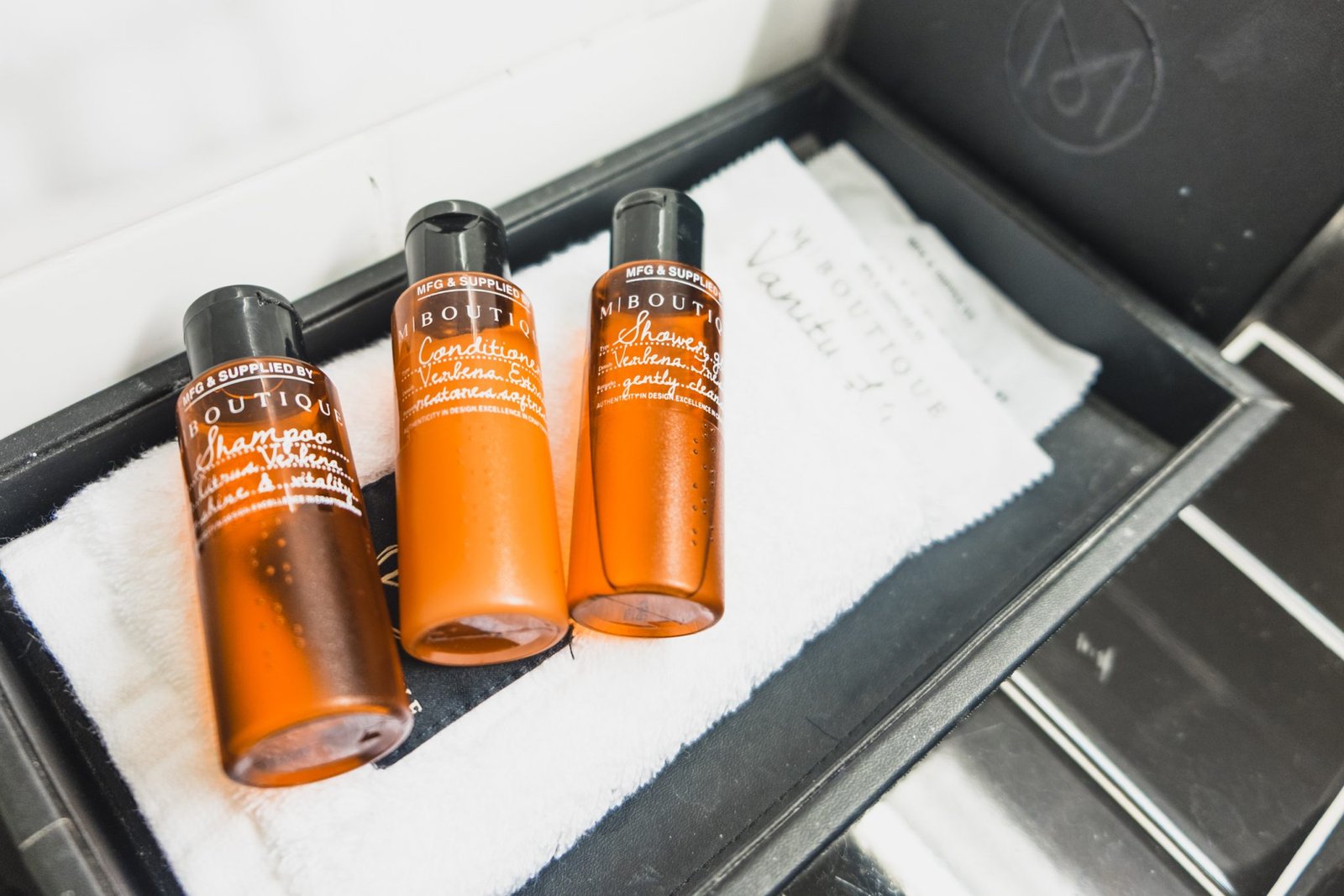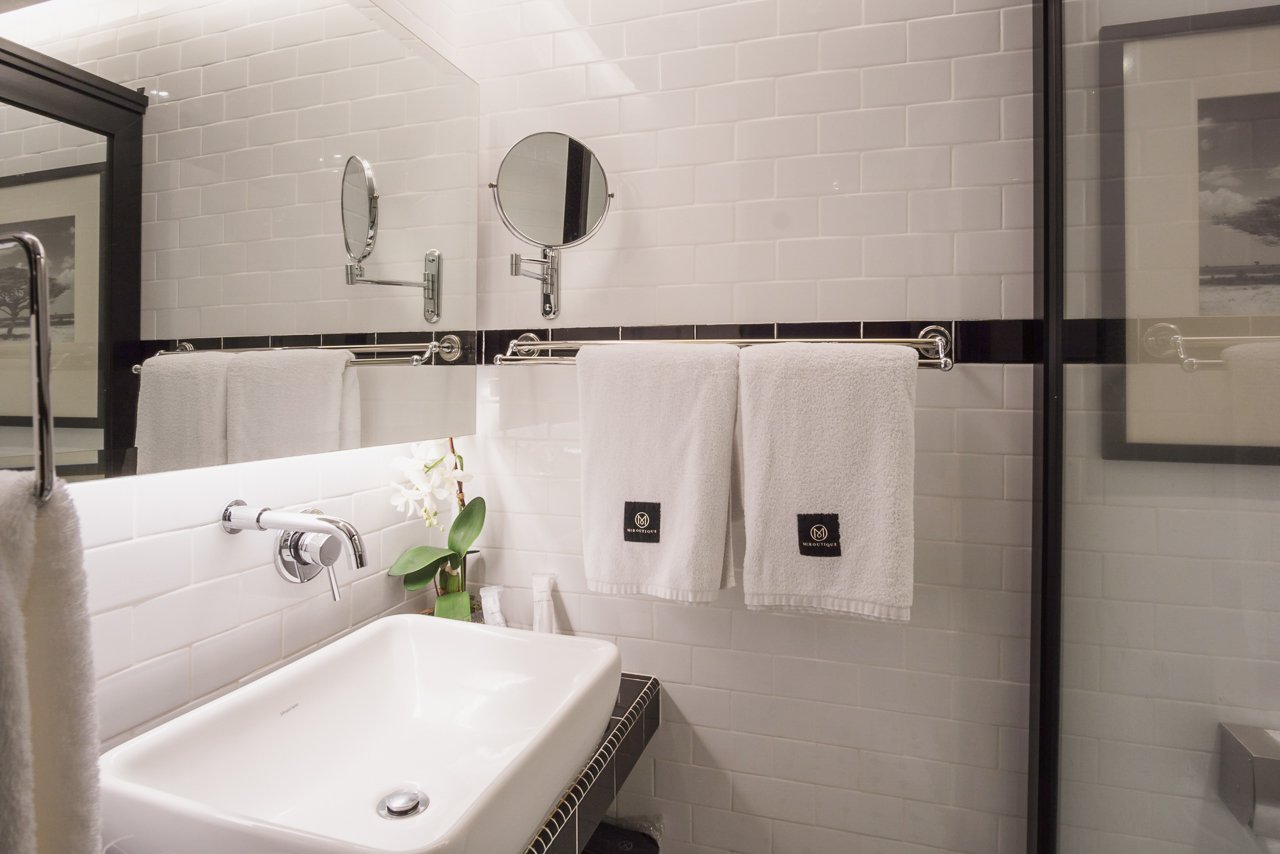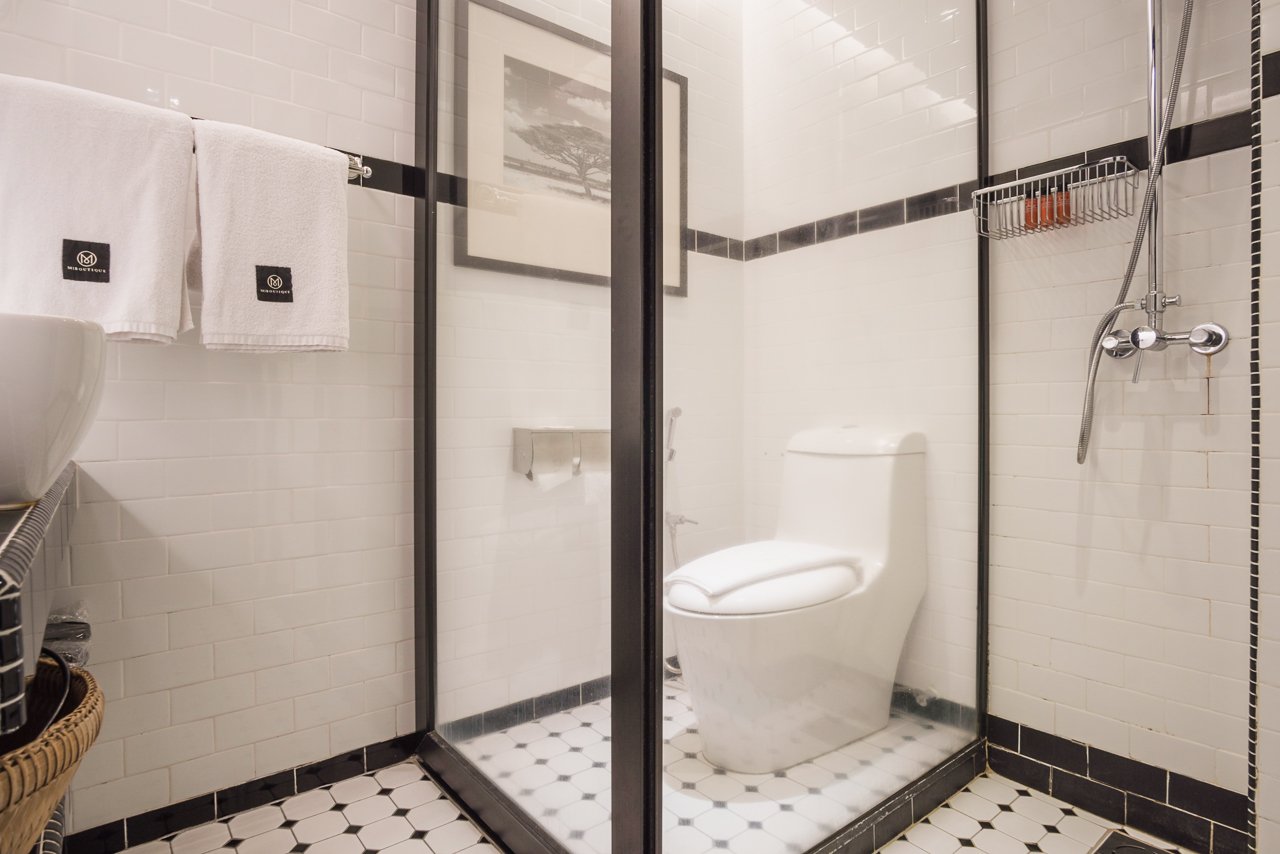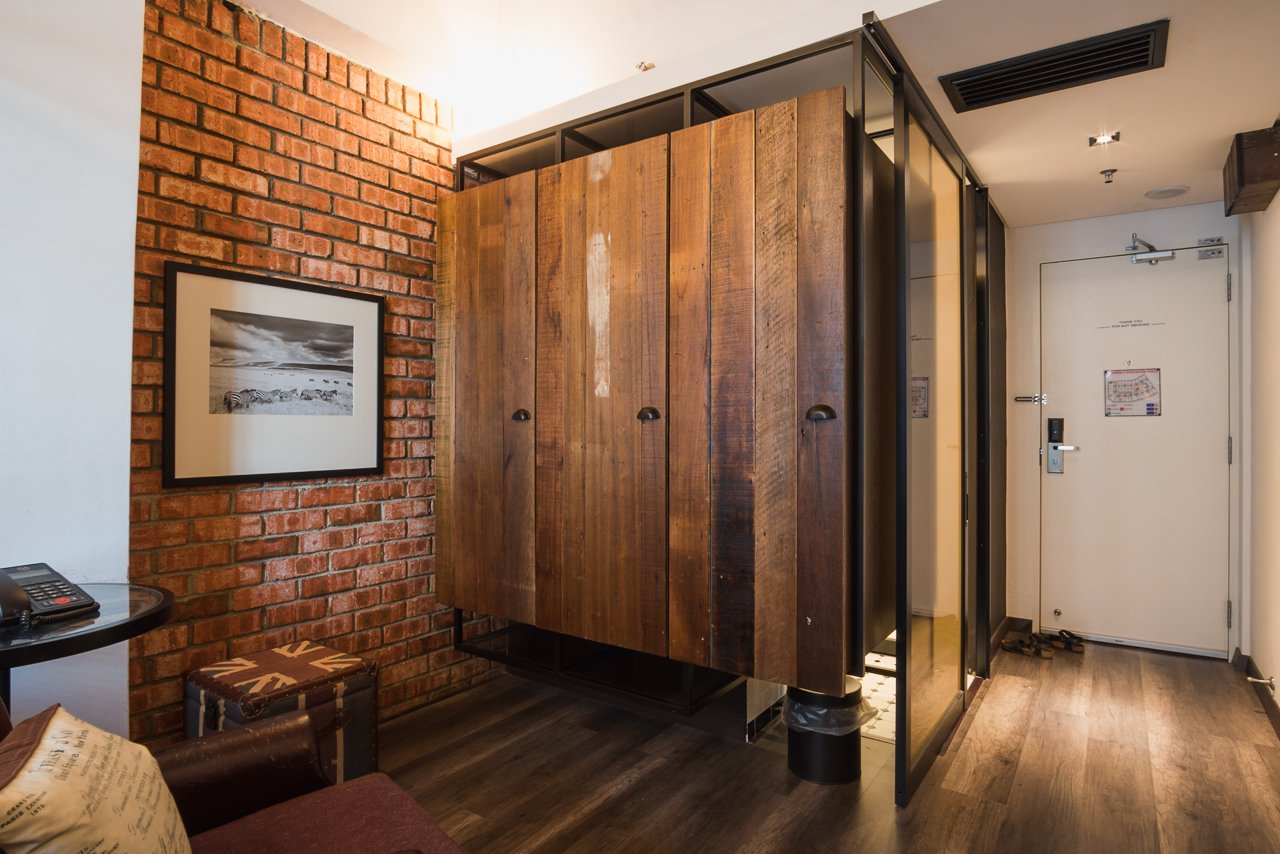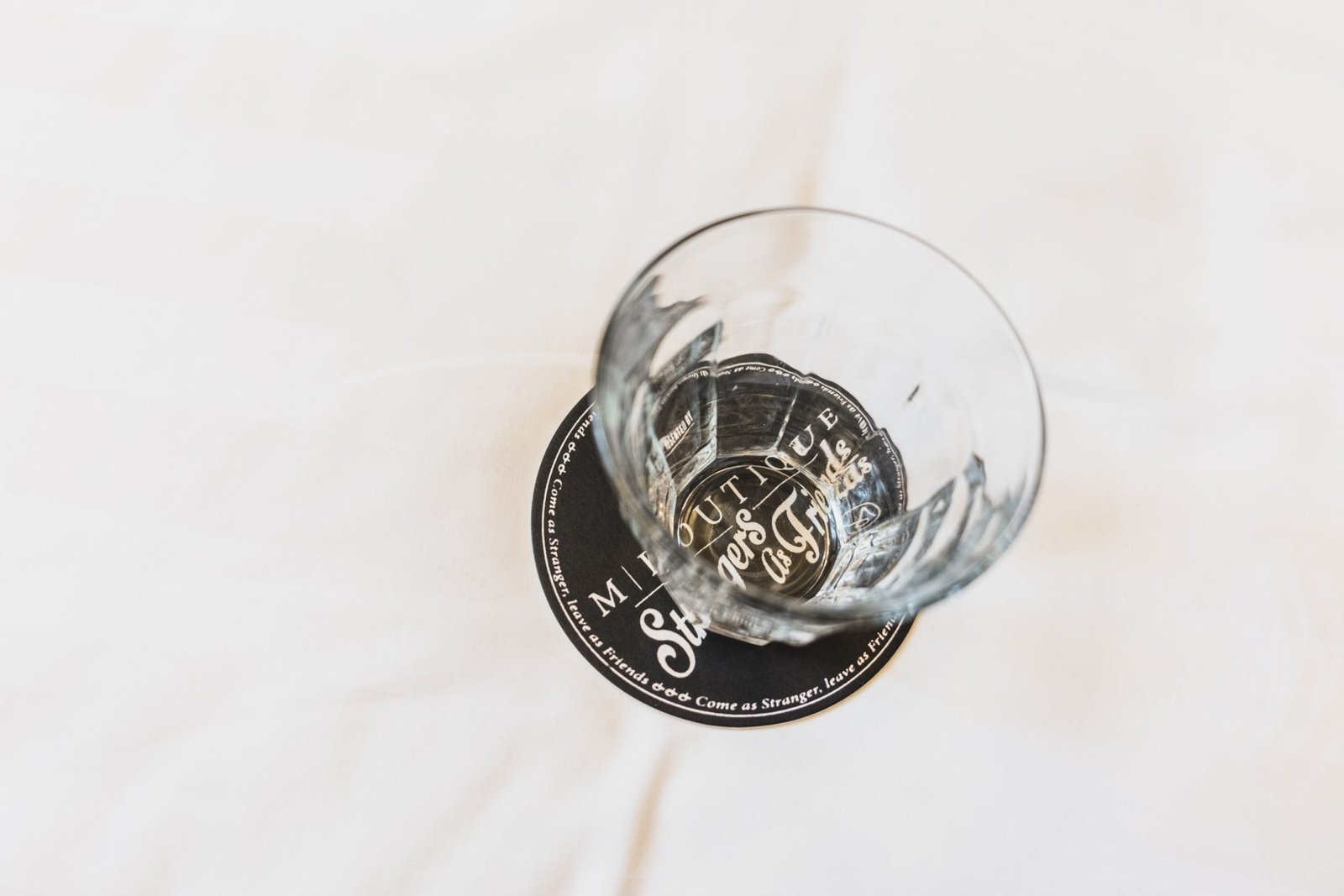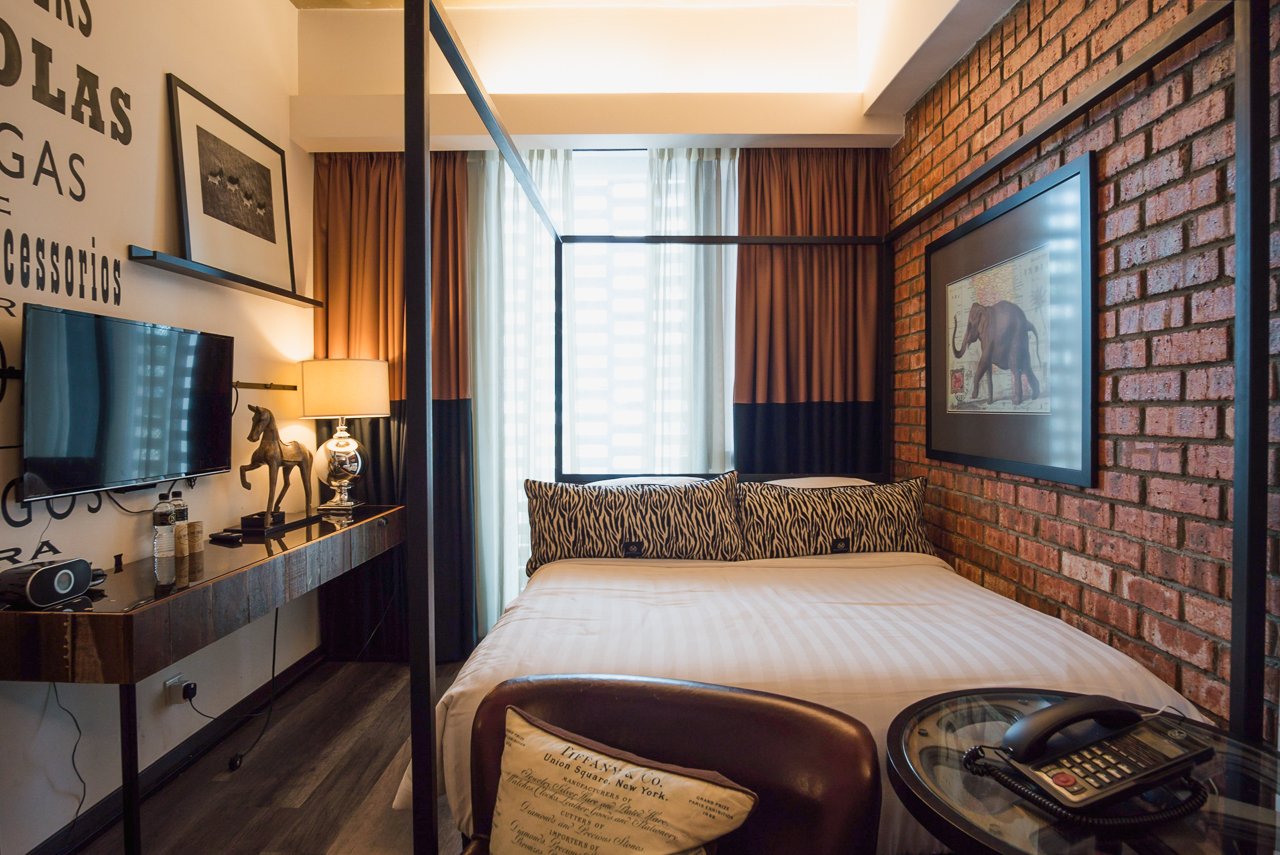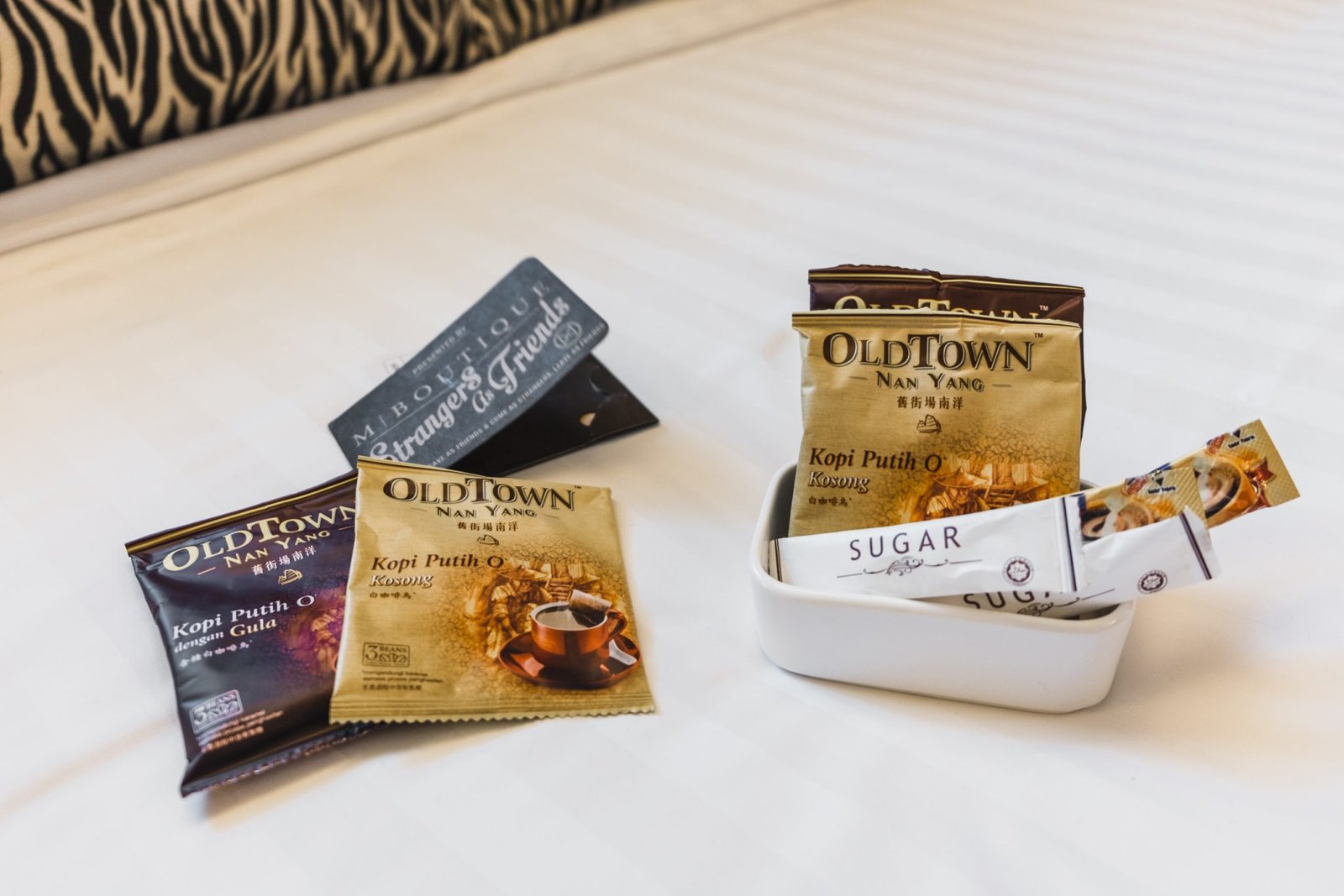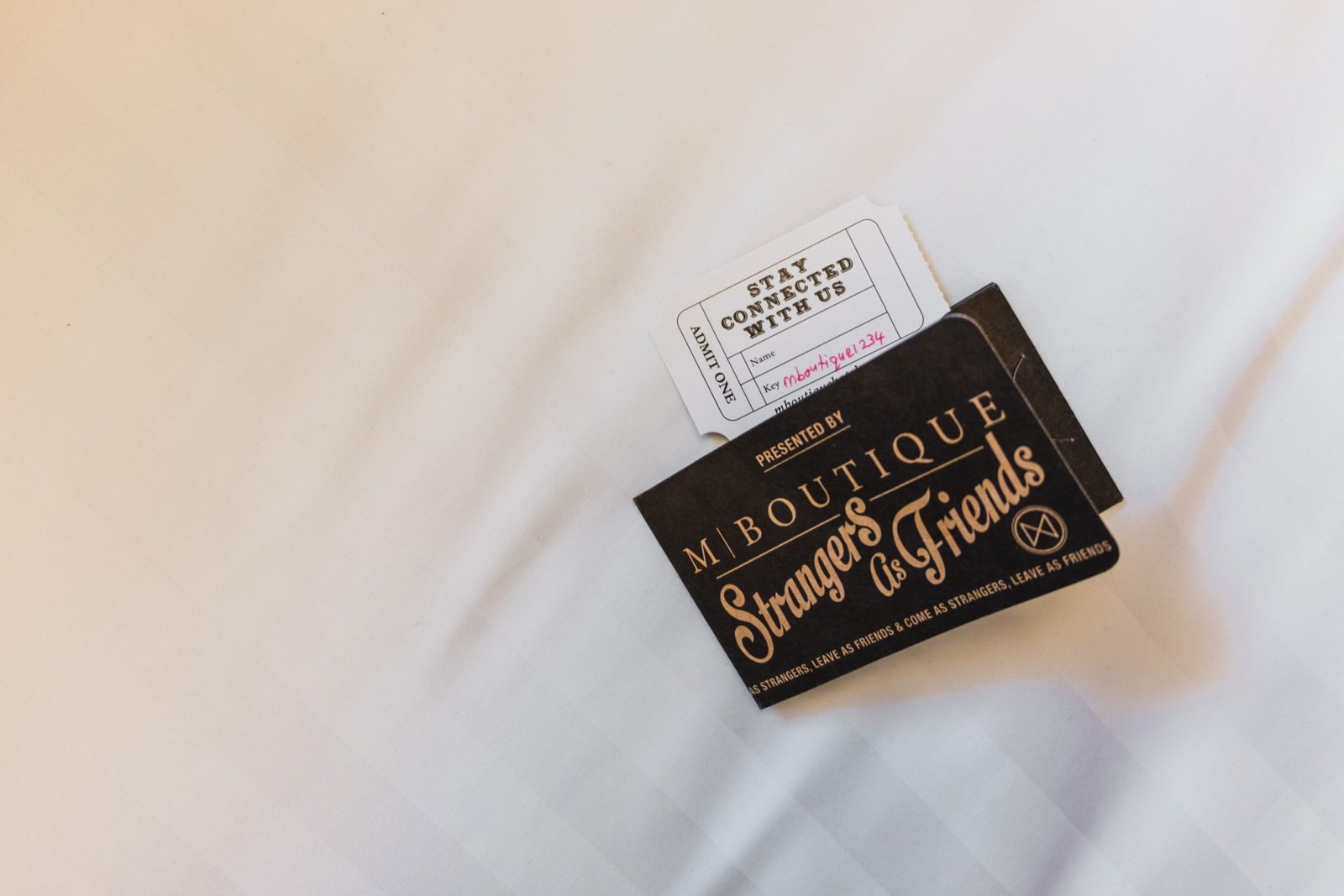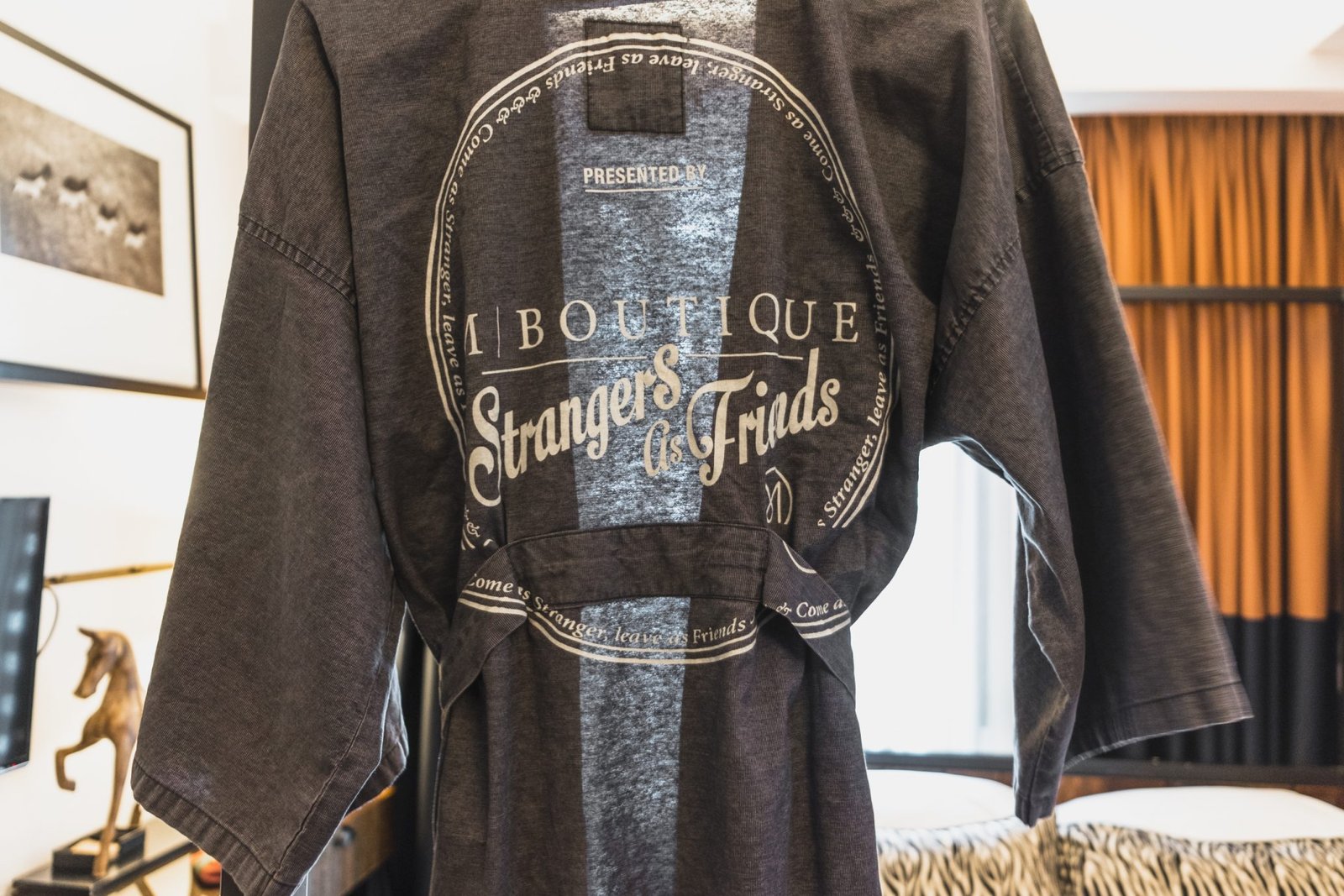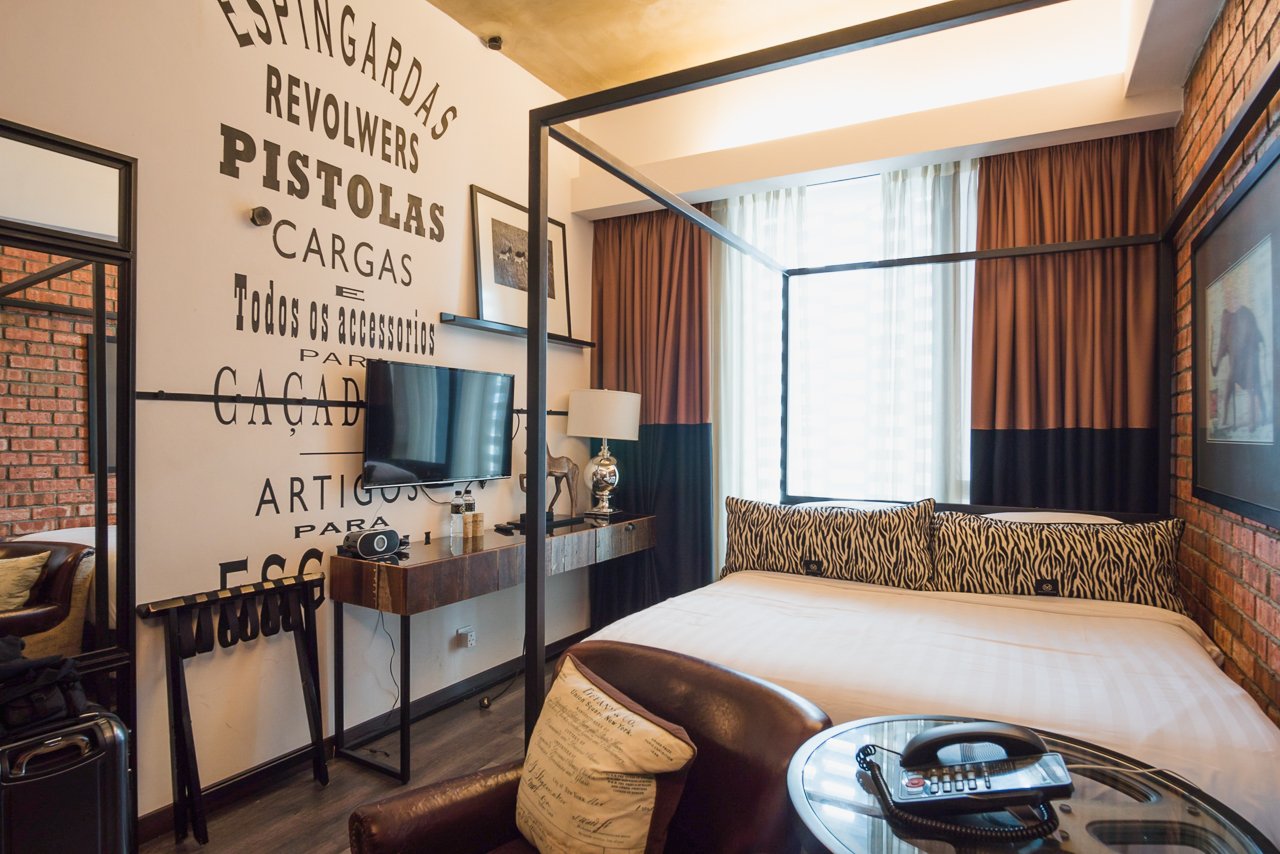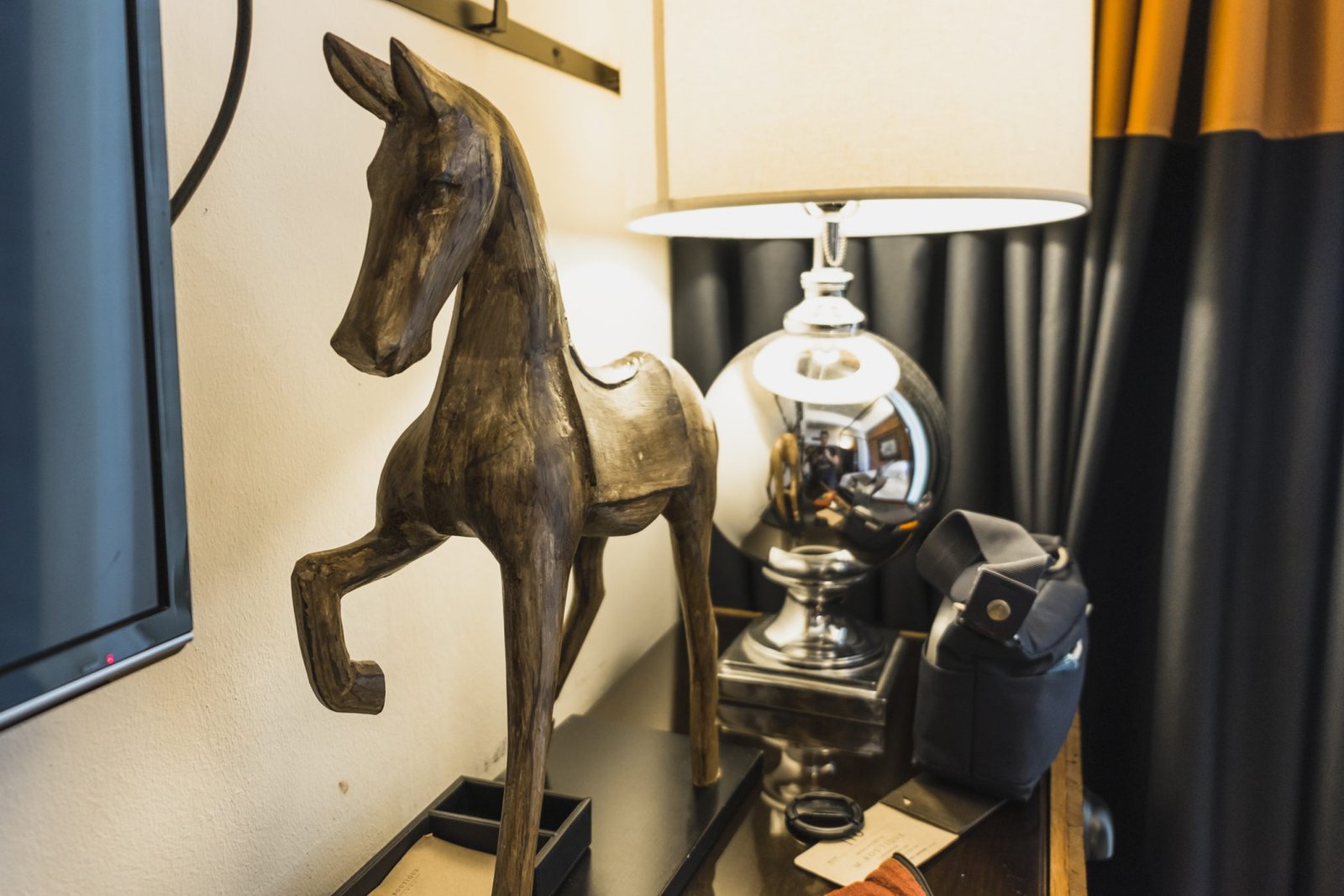 M Boutique At Night
Now here's when things got really interesting. Since the first sight, I know this hotel, their lobby to be specific, will look pretty at night. With all that Christmas ornaments, light bulbs, and vintage items, it's a perfect combination. Been expecting to see this place at night.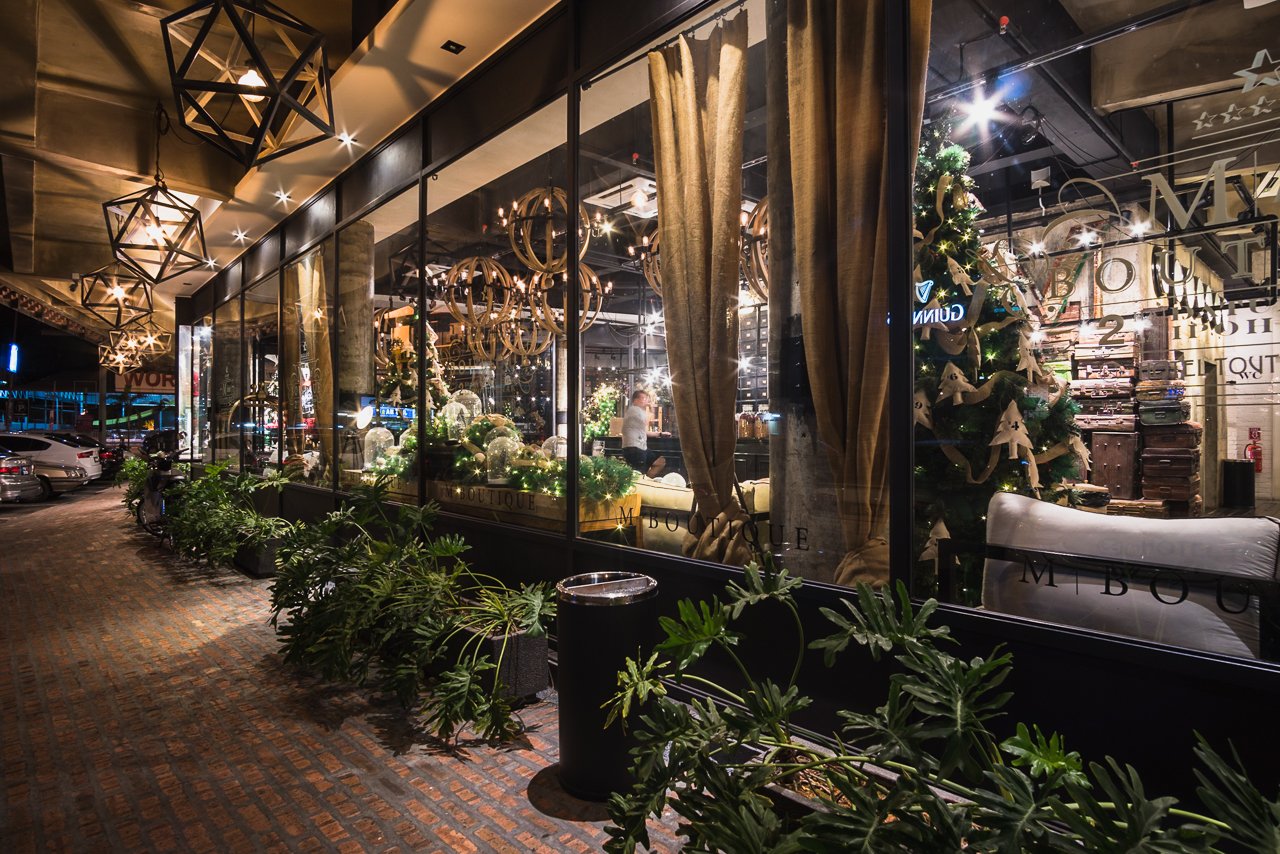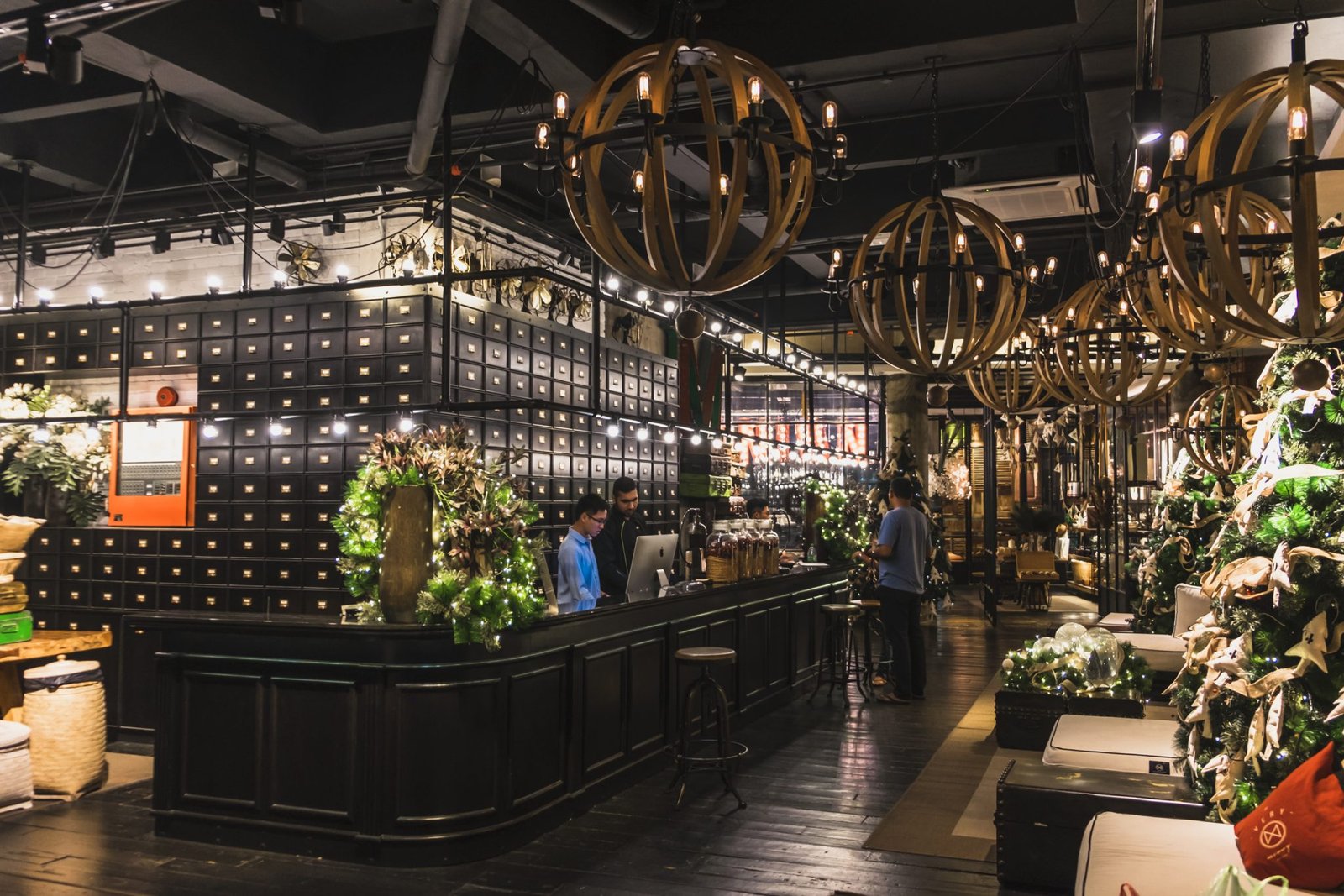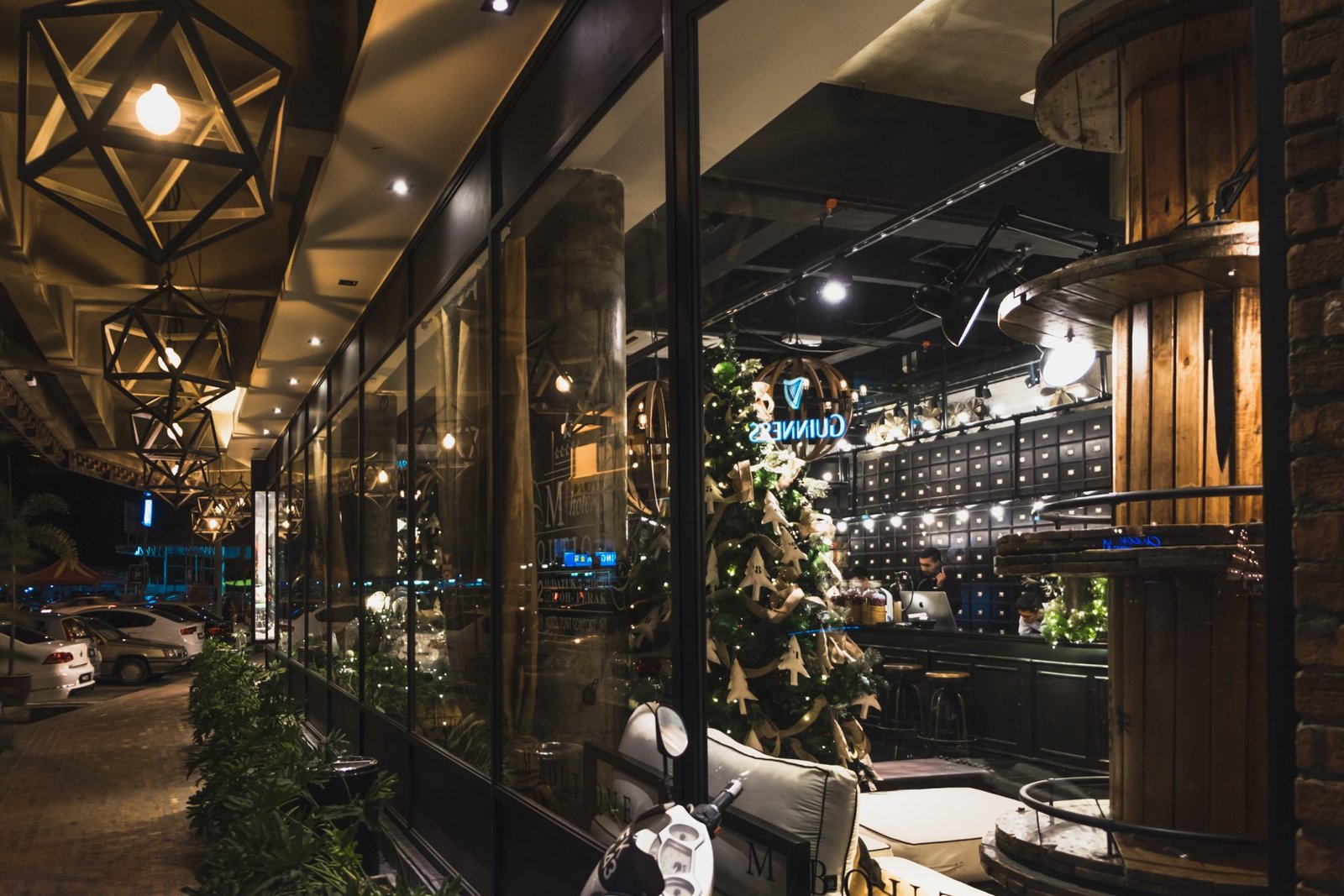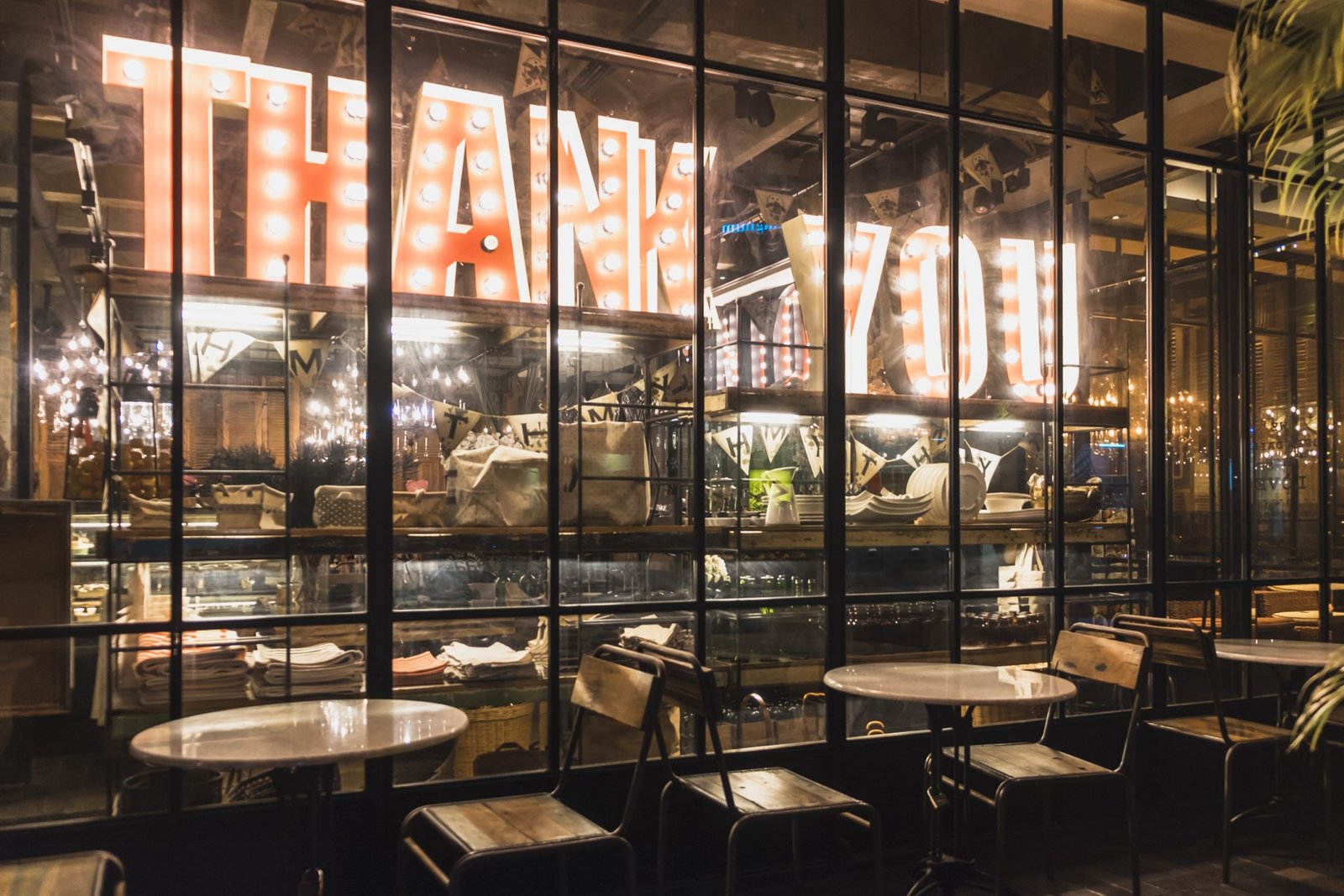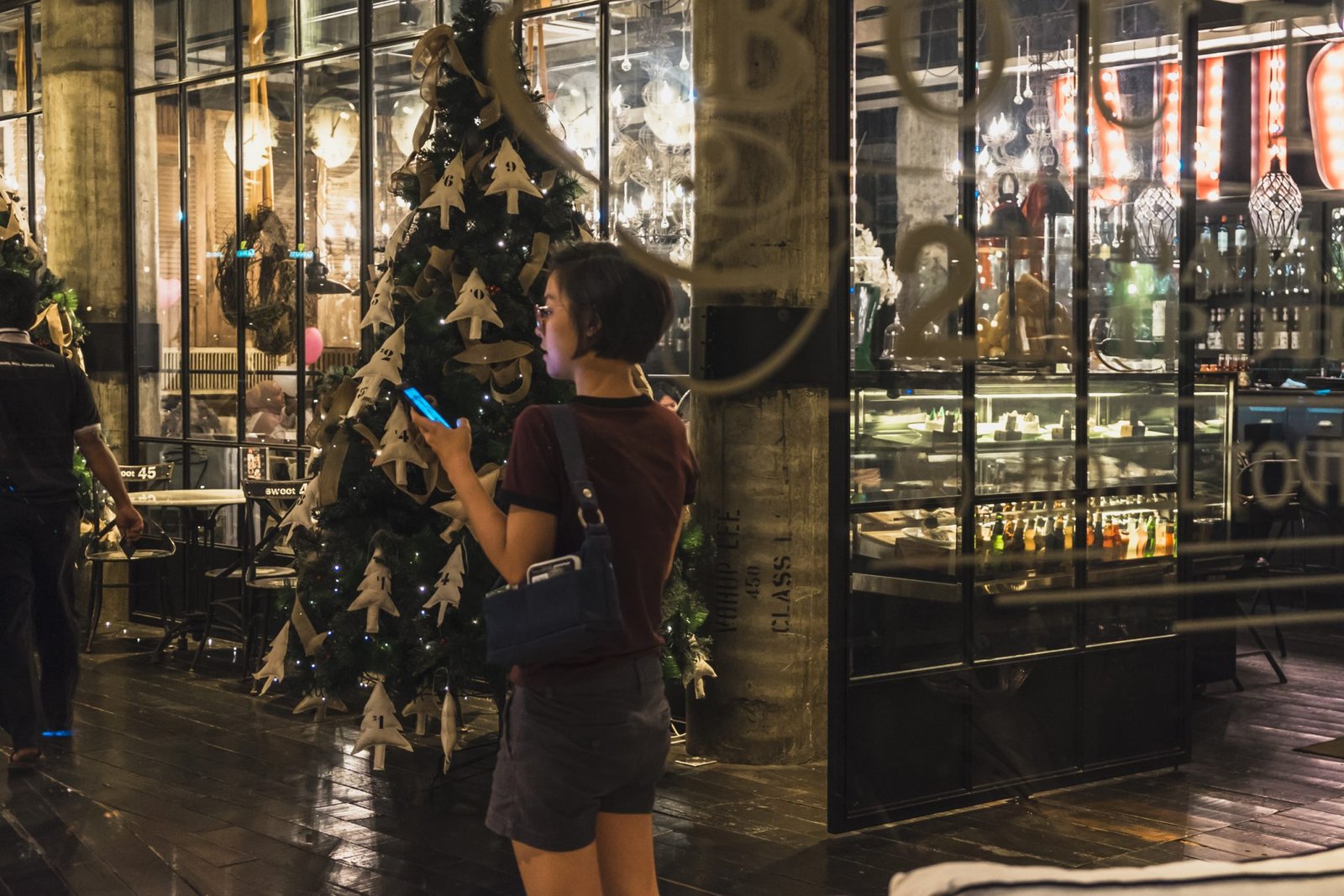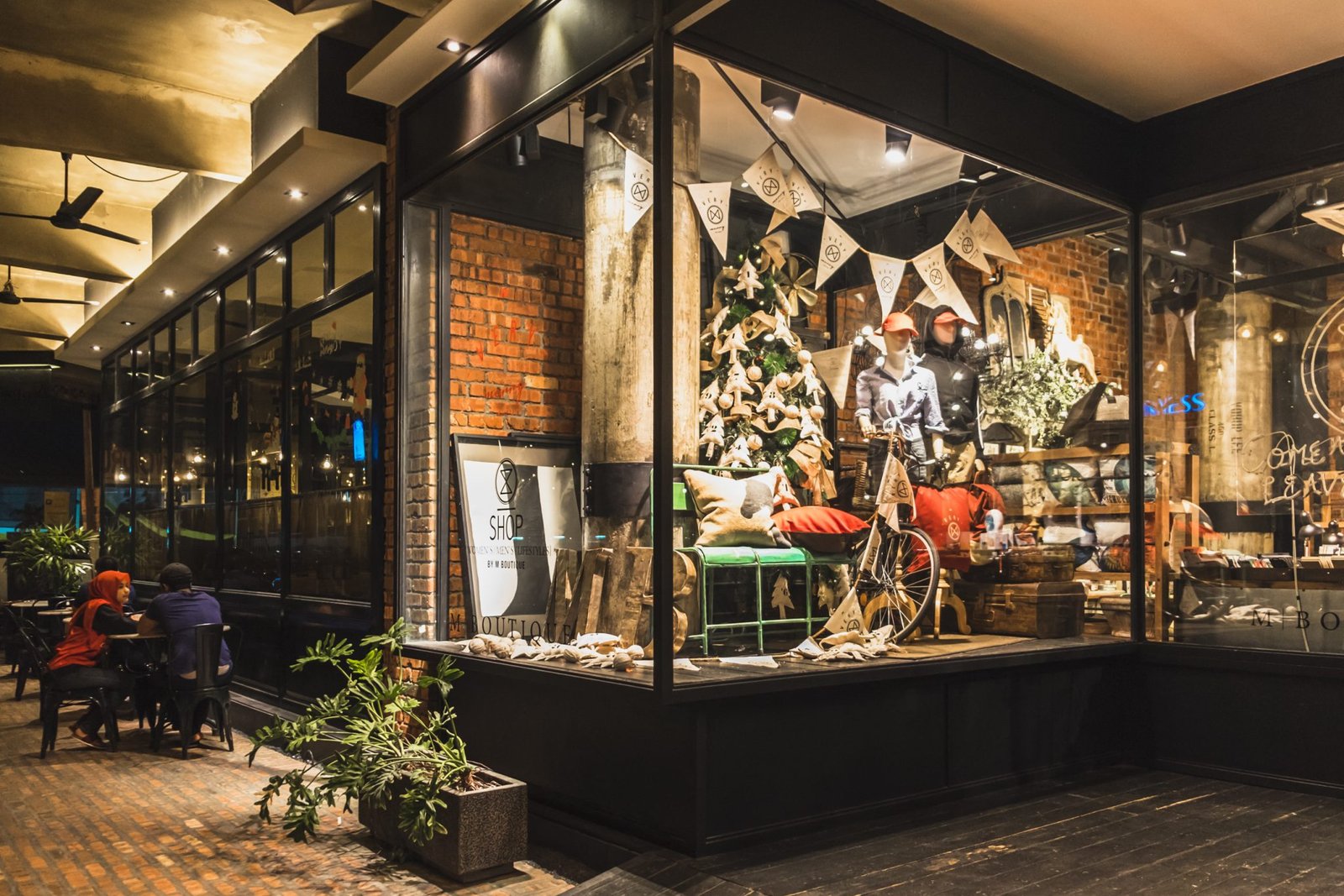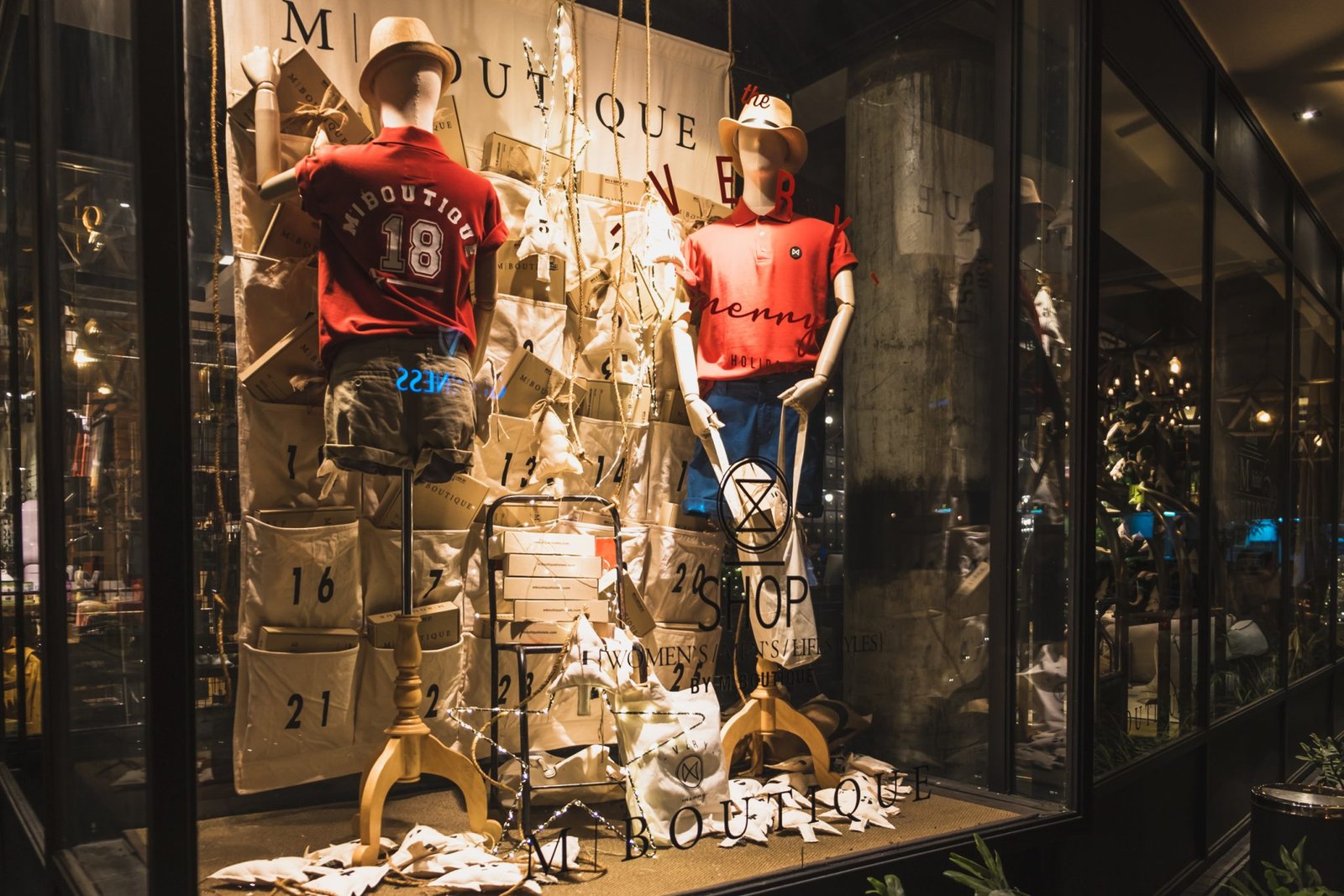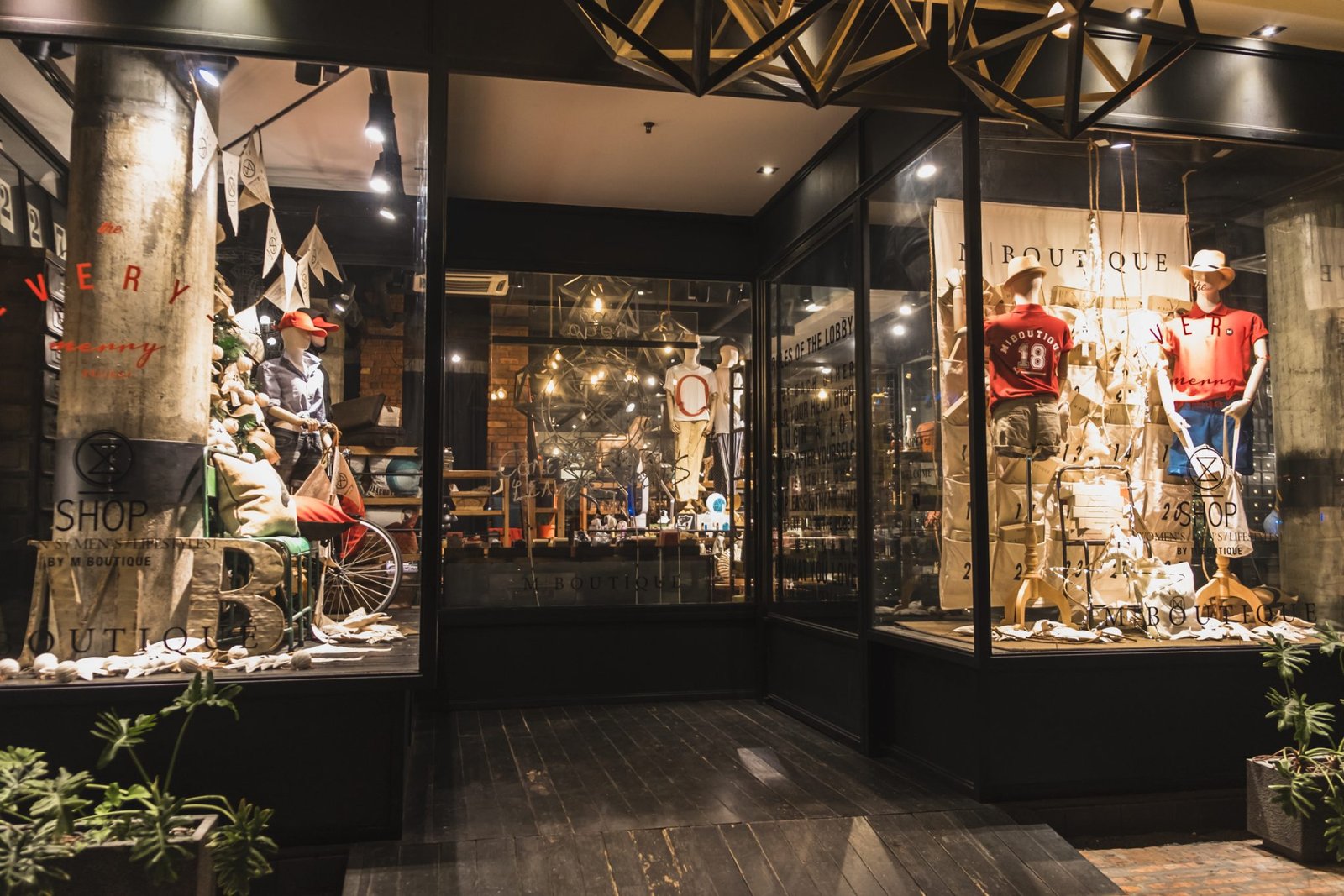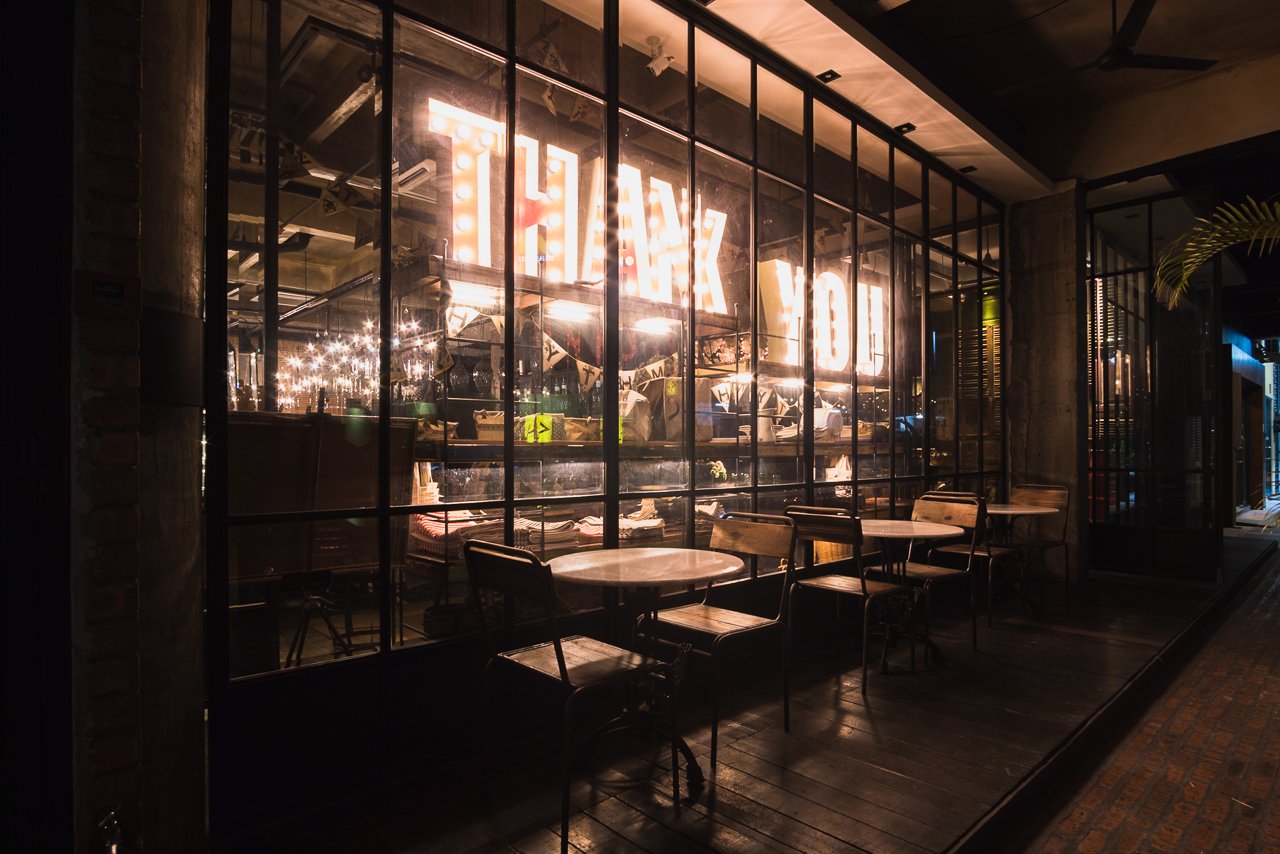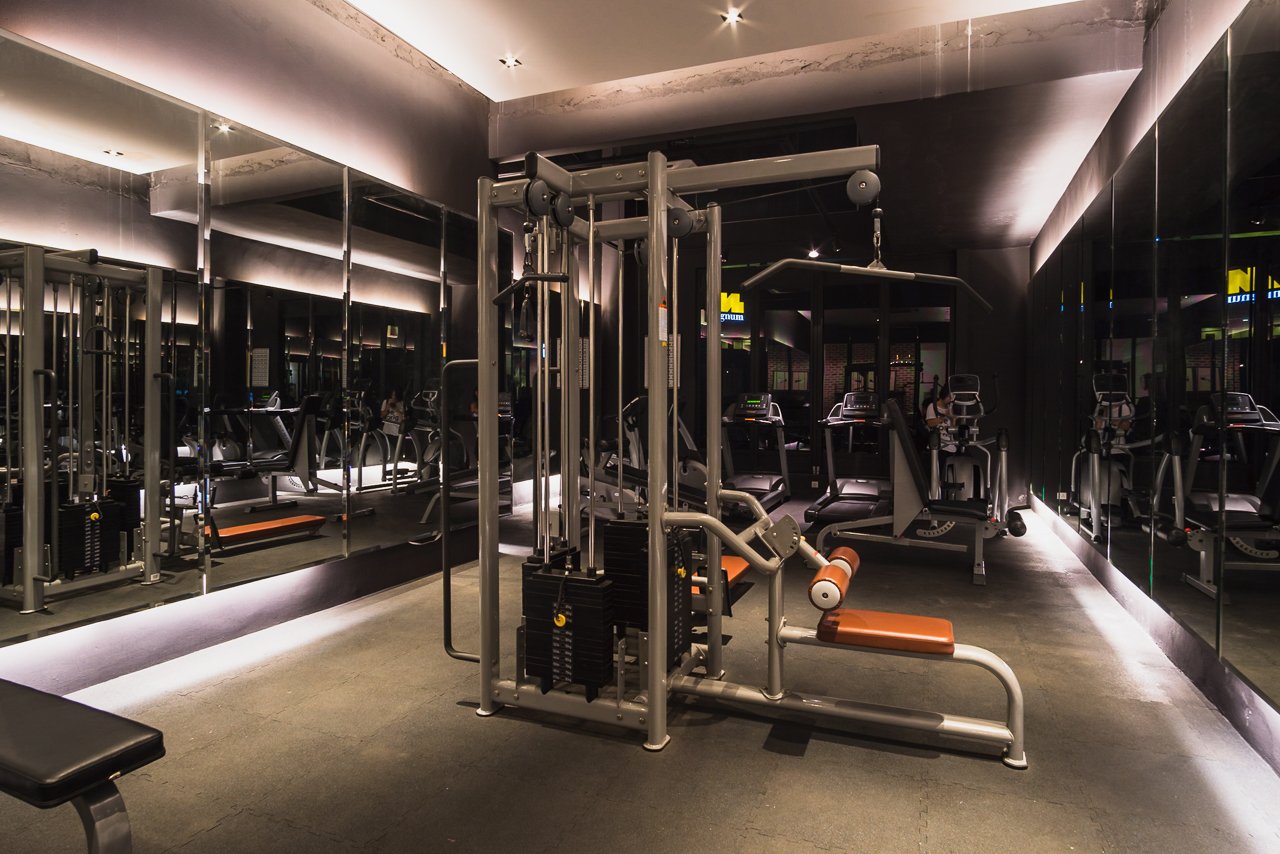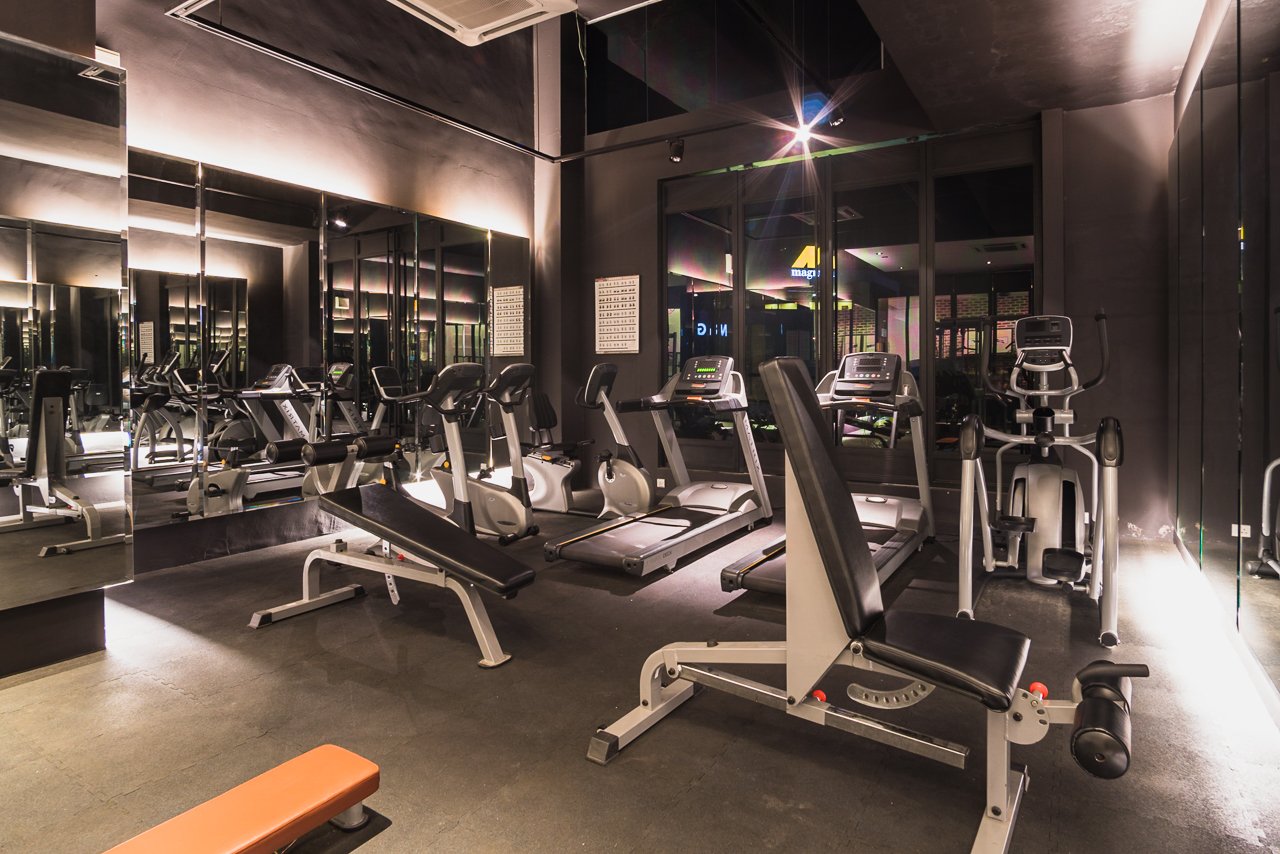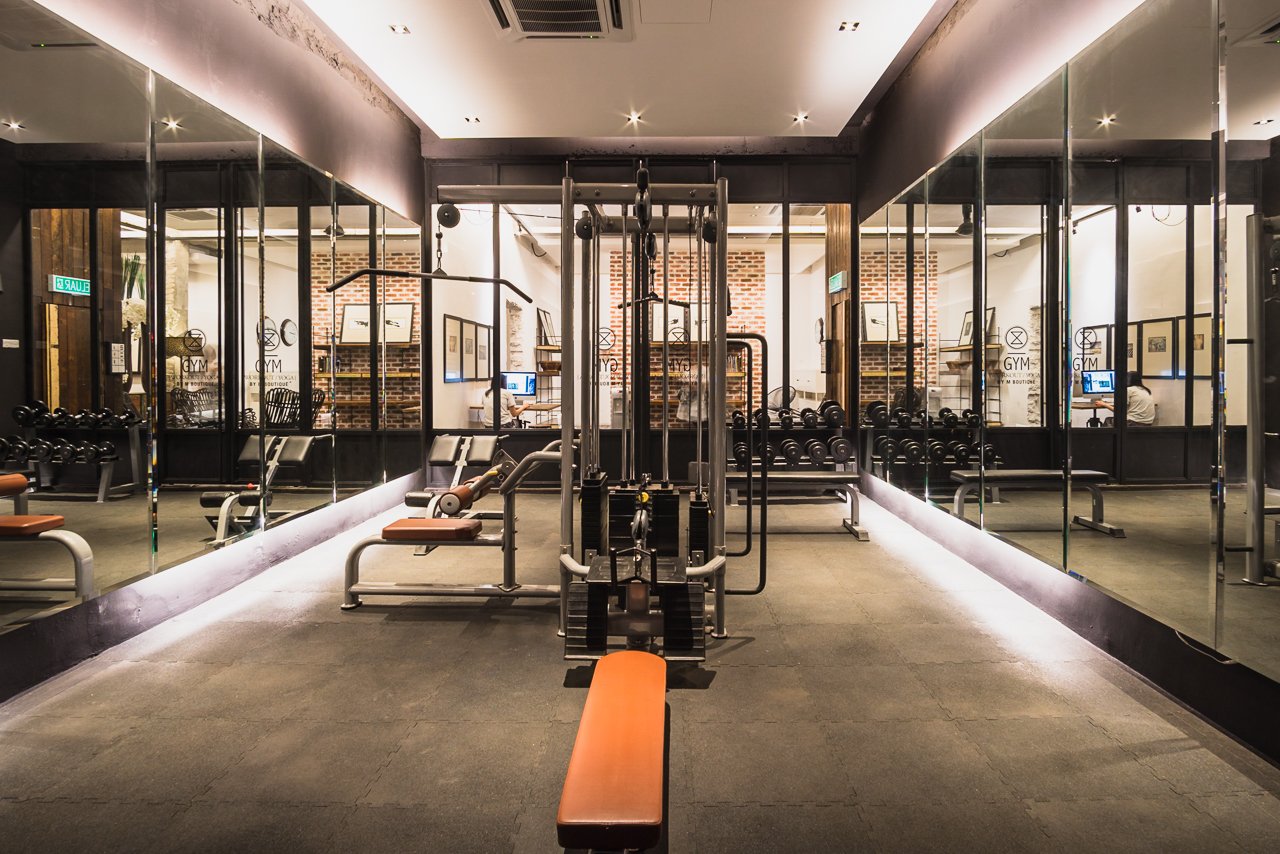 We took almost 2 hours that night just to play around with our cameras after we had dinner at Old Town White Coffee 'Grand' at M Boutique. I did share an opinion about this 'grand' restaurant on our Ipoh culinary journal.
The Beauty Of Breakfast At M Boutique
One of the major attractive things in their lobby is this also vintage looking restaurant, The Myth Eatery & Bar. Hands down, vintage-ly beautiful, if there's such a word. Even better when having breakfast here around 7 to 8 a.m.
I guess pictures will tell a better story for this vintage things. Please take a look for yourself.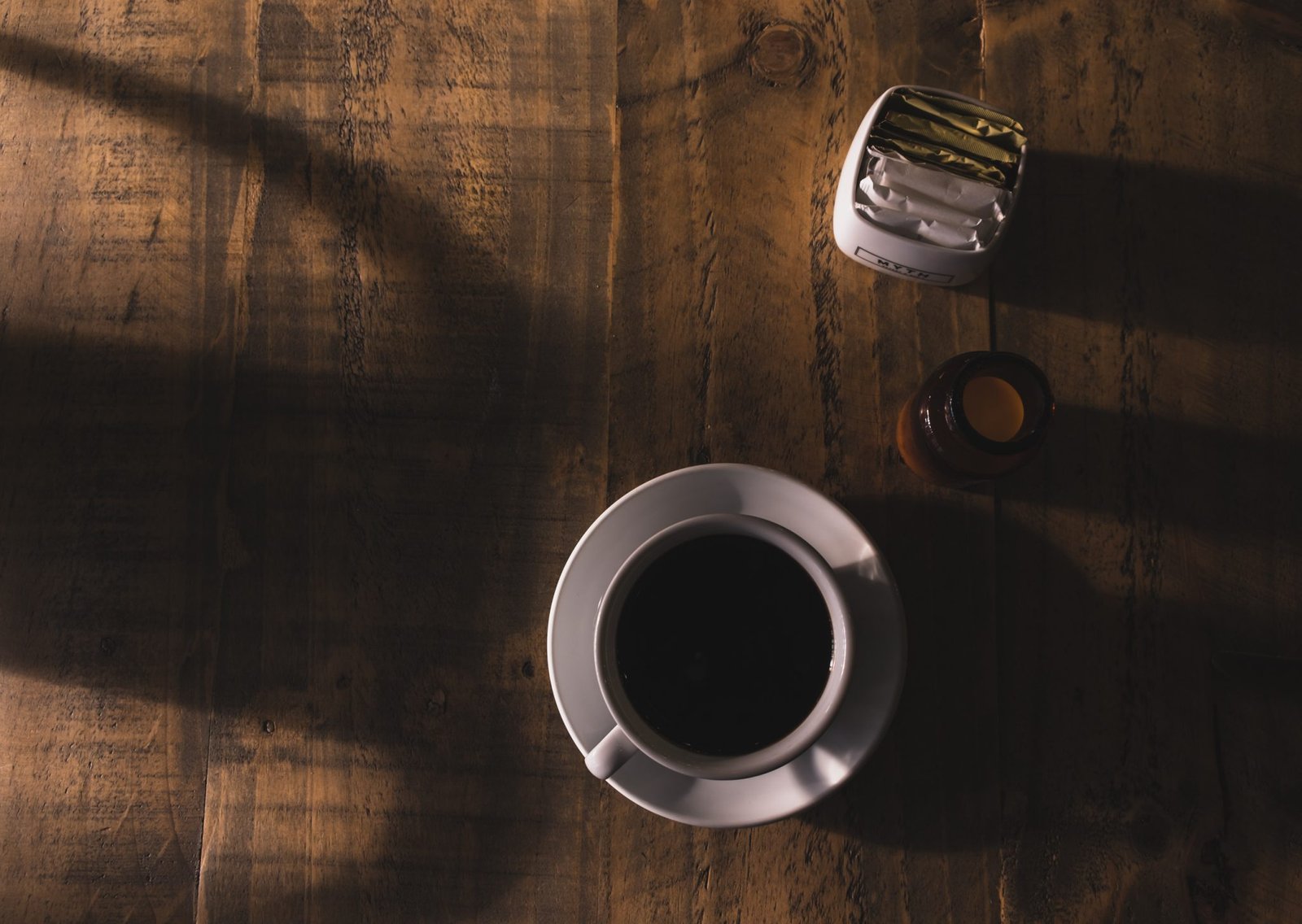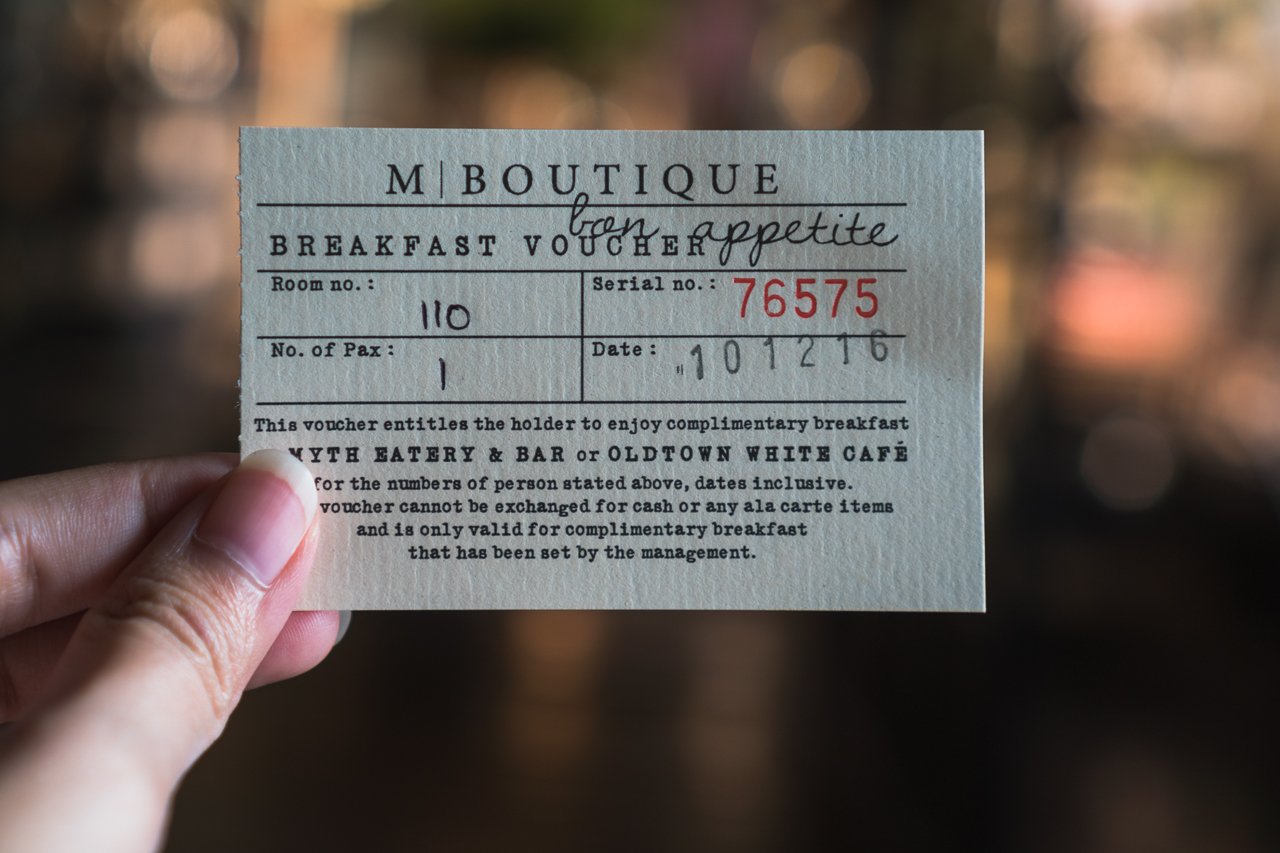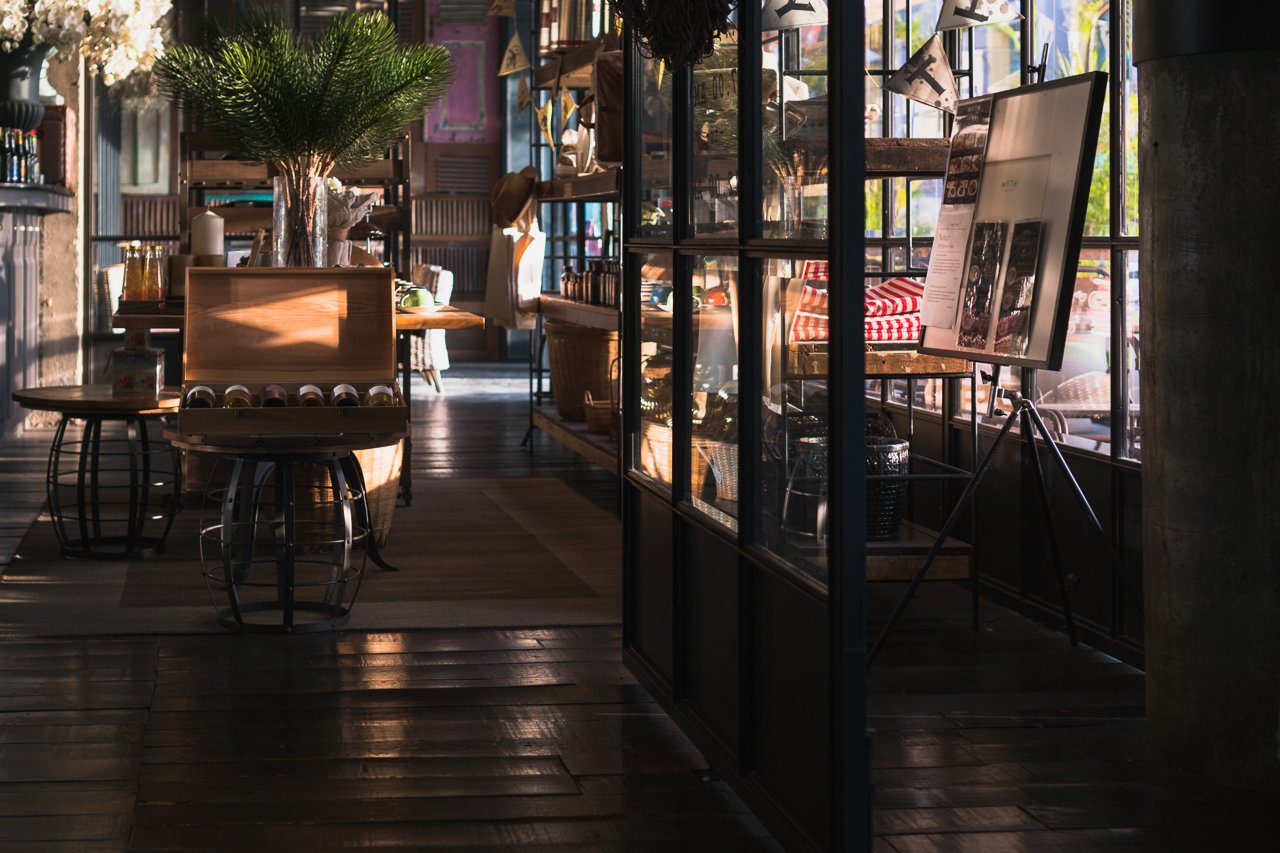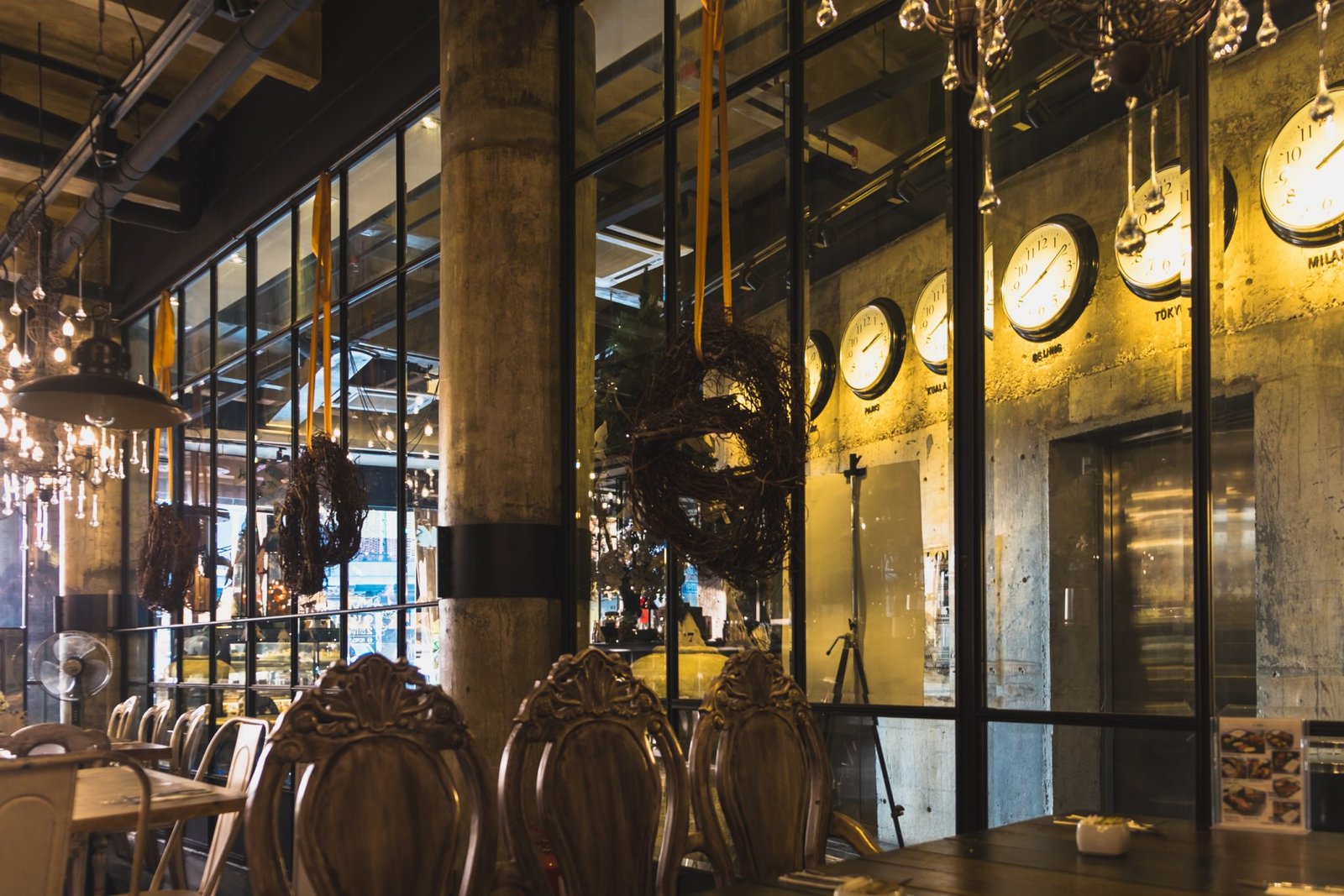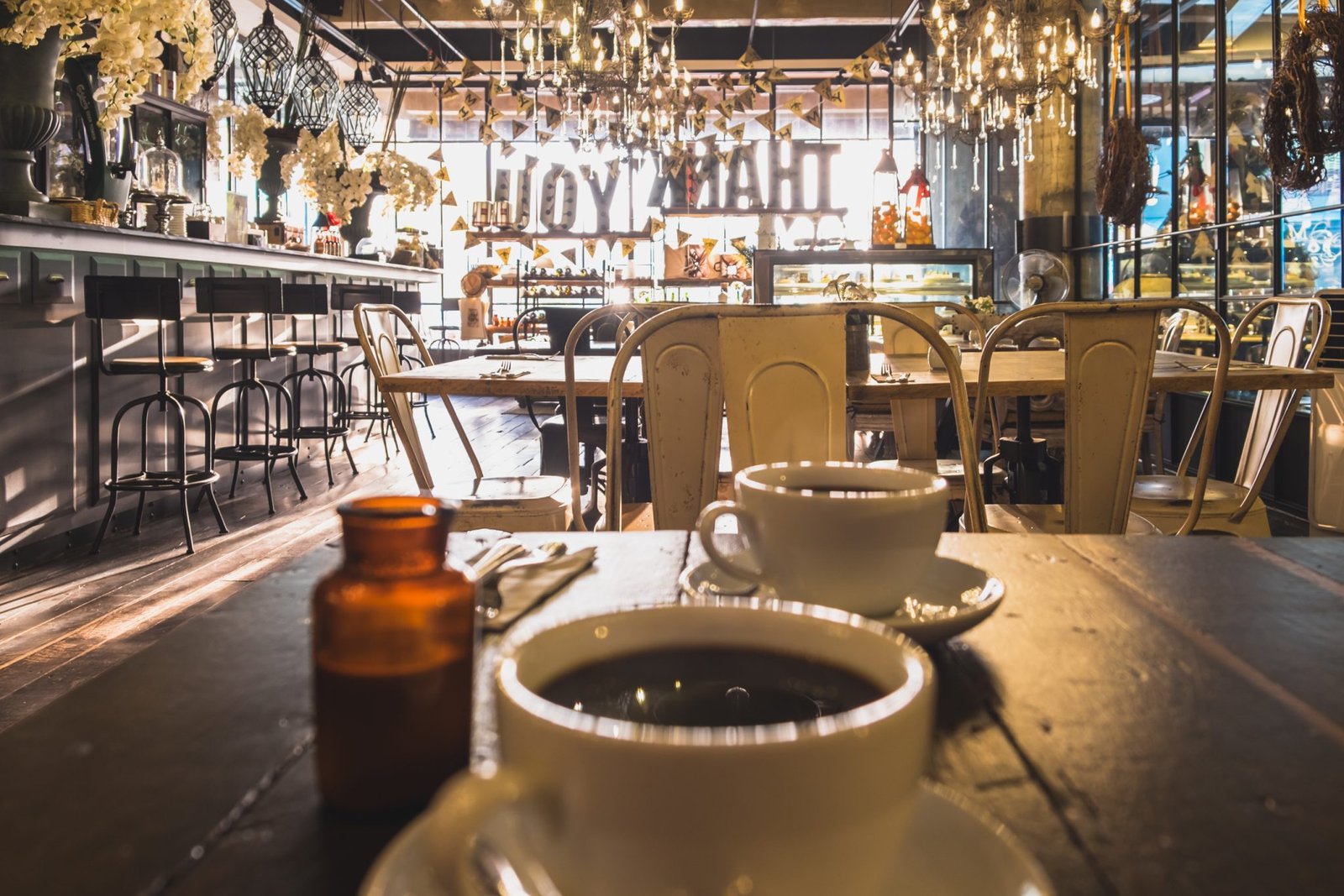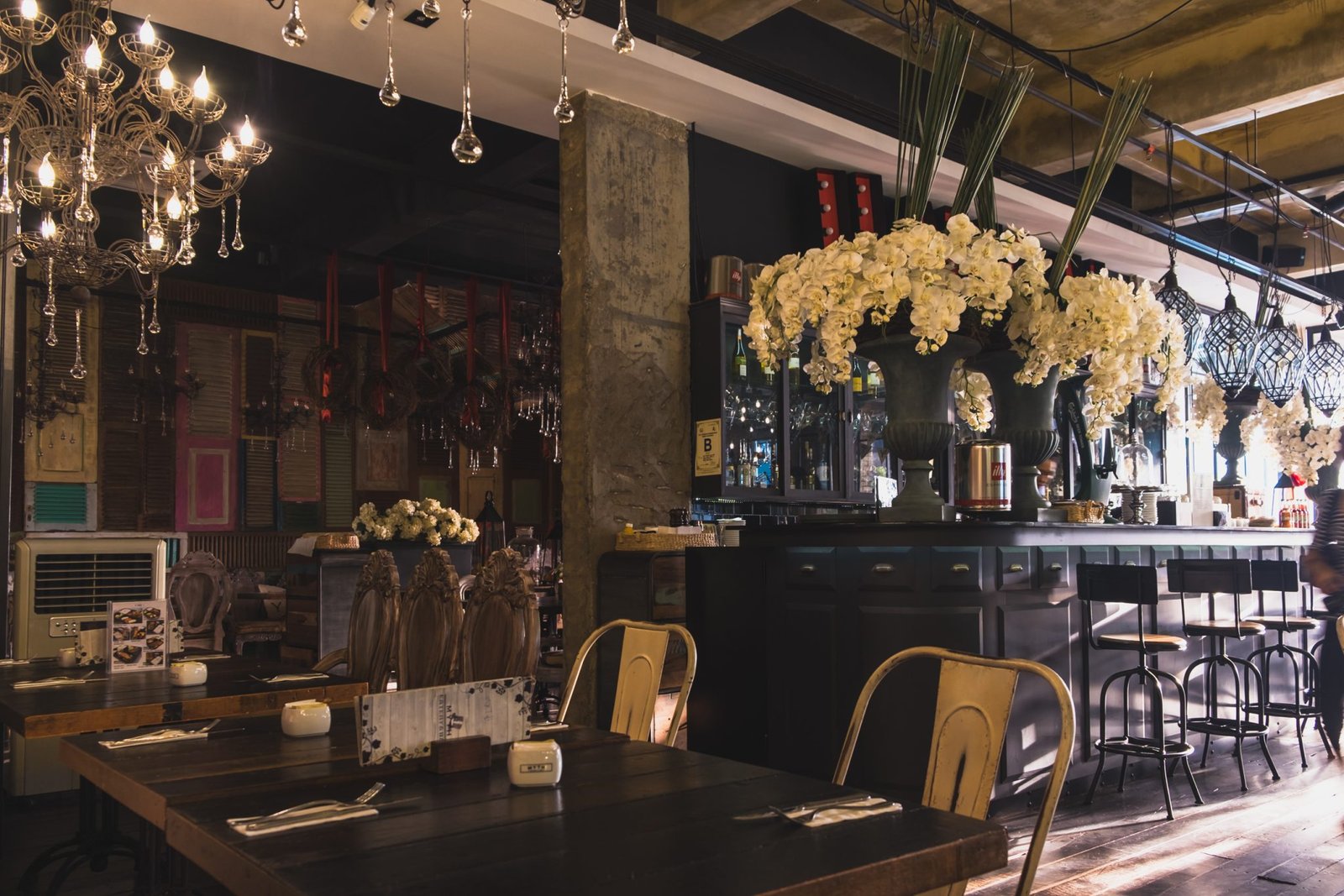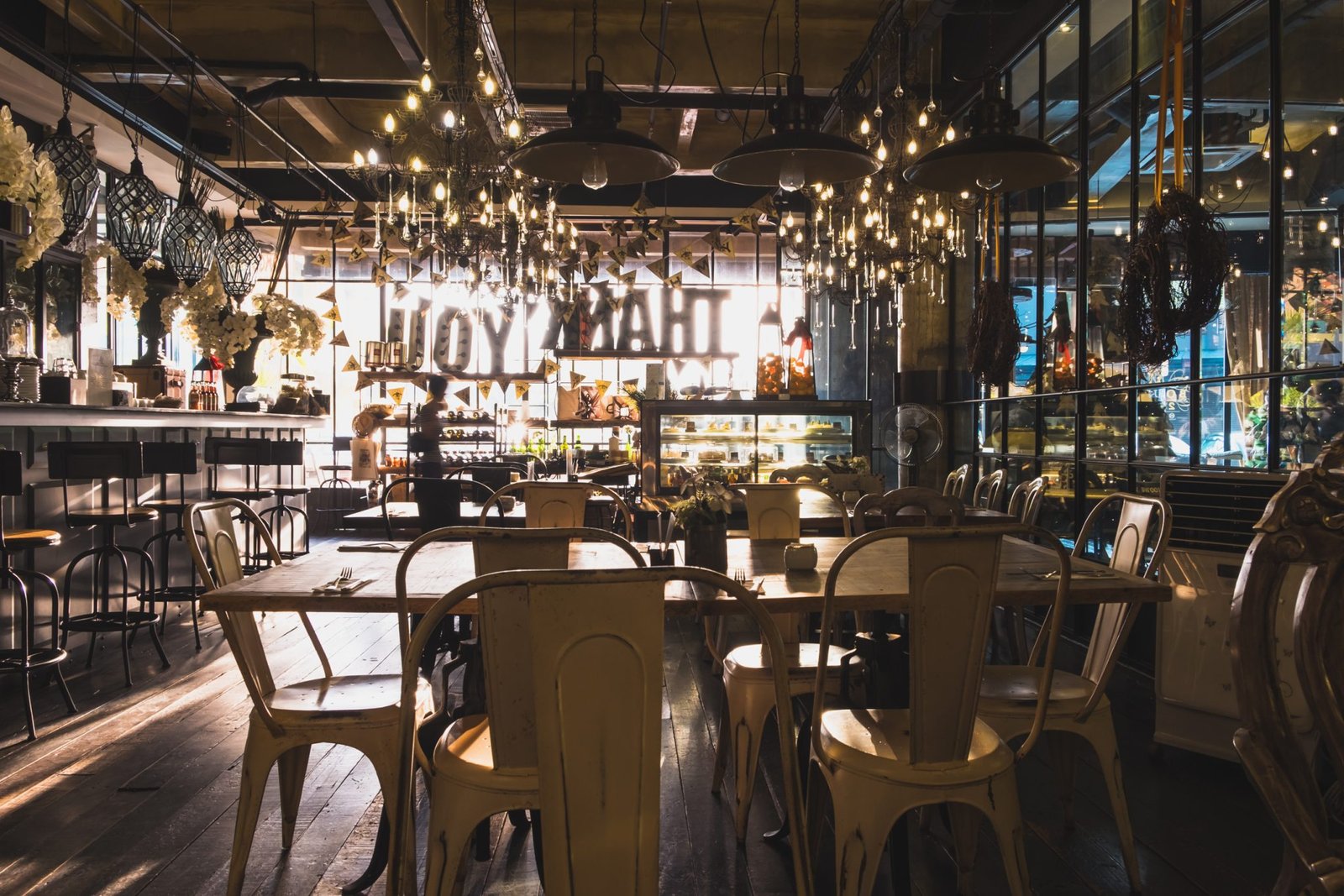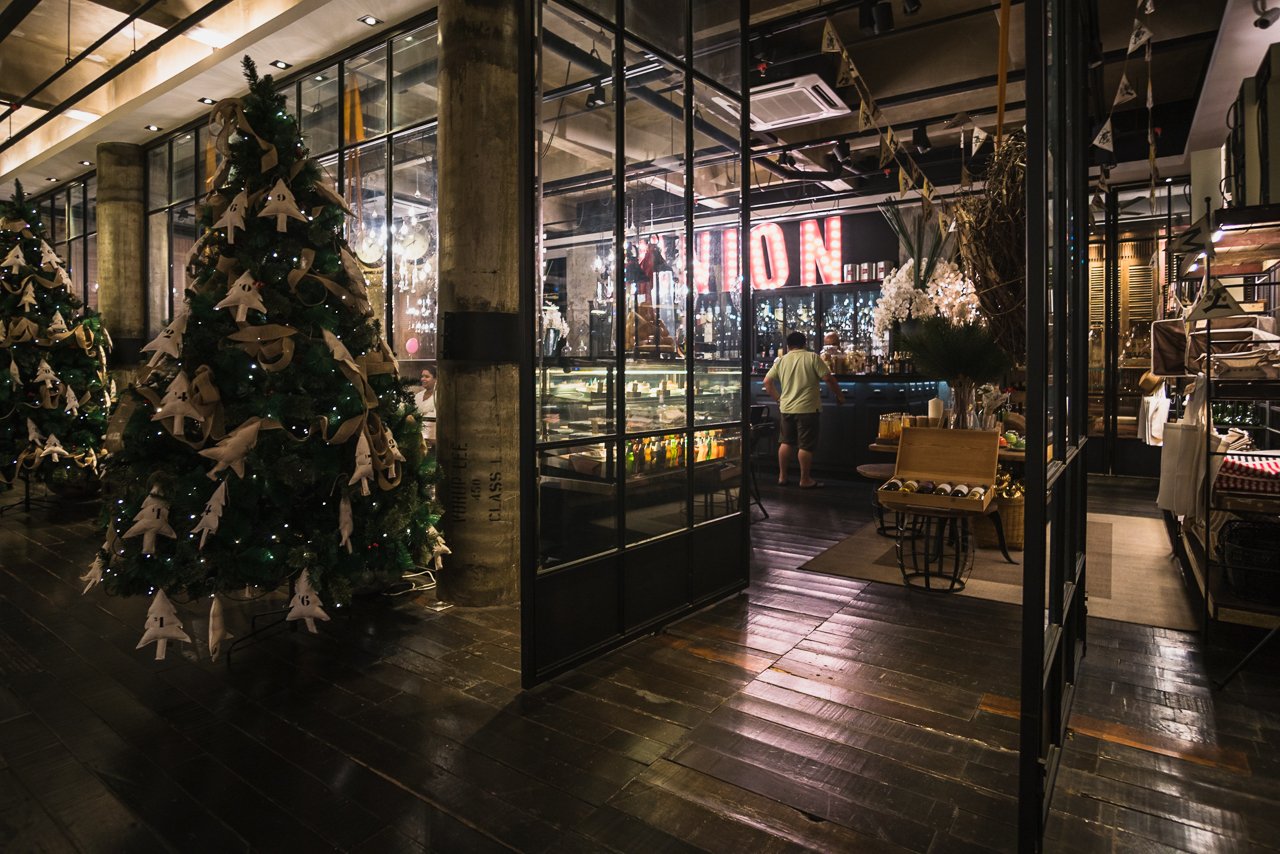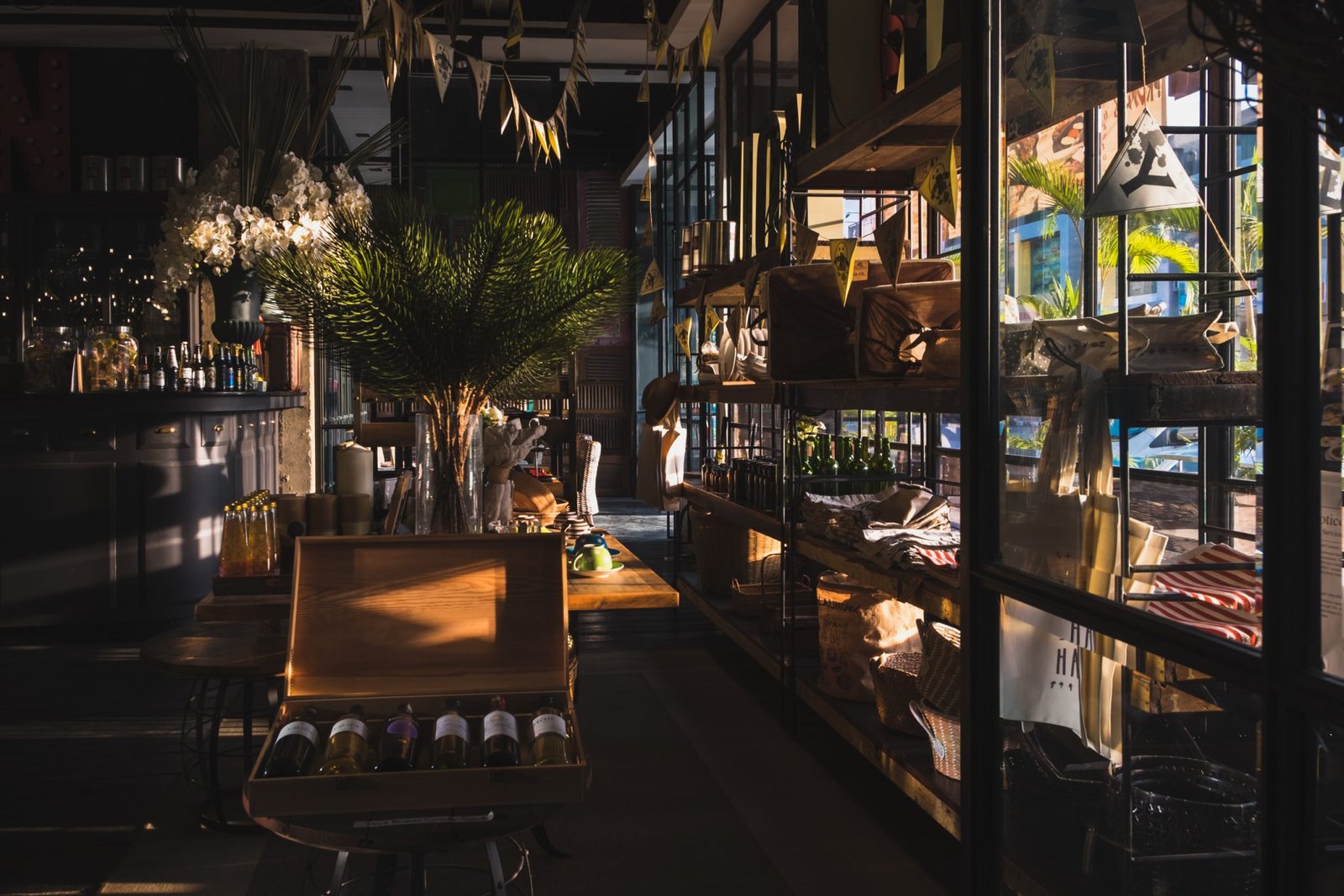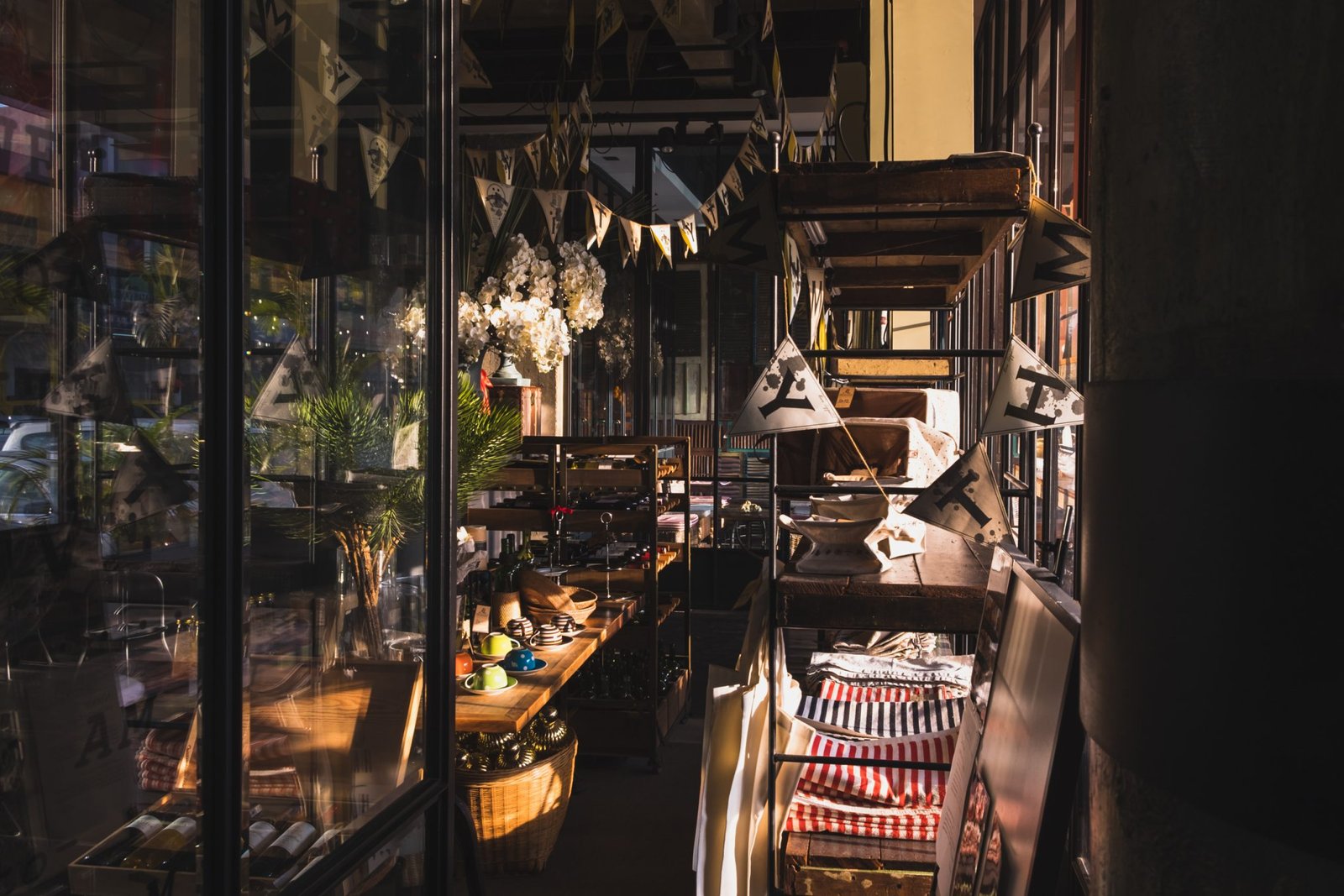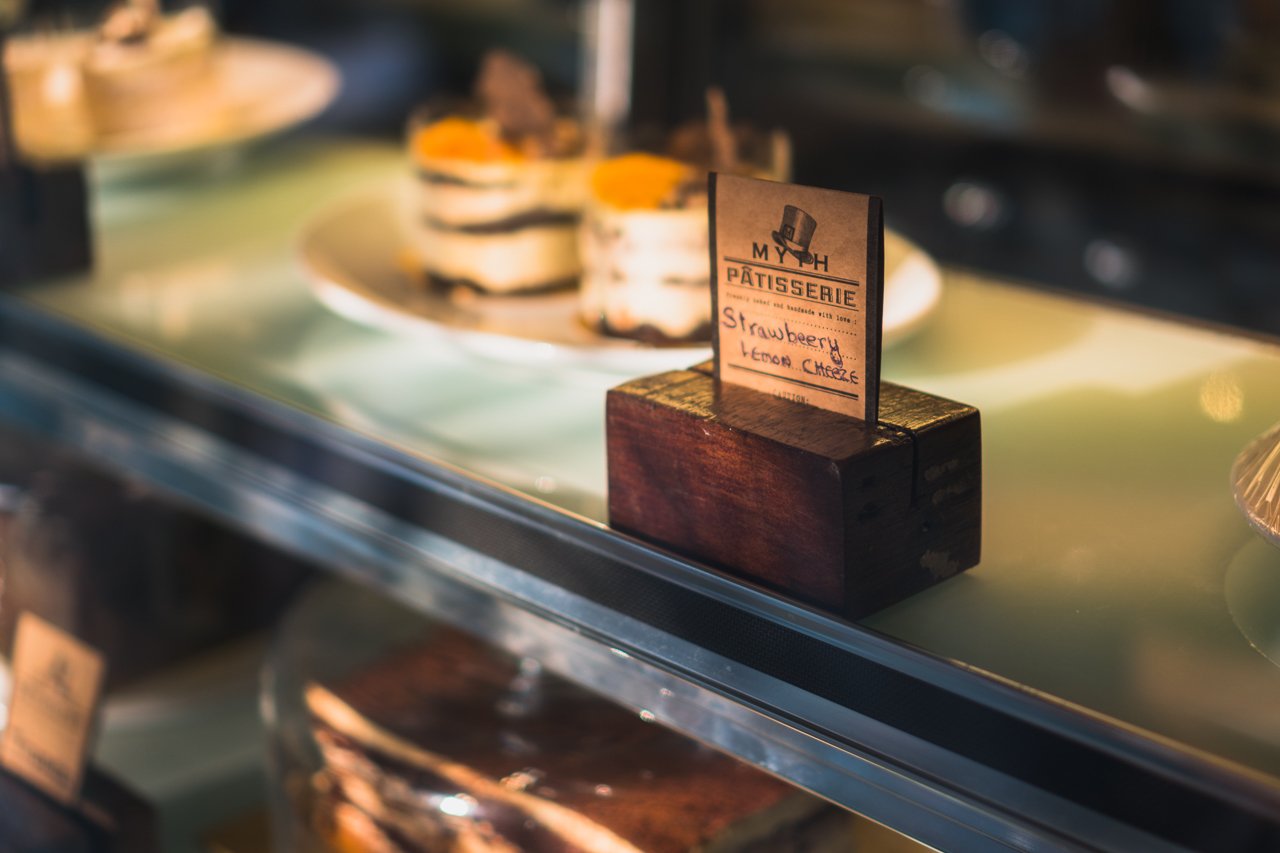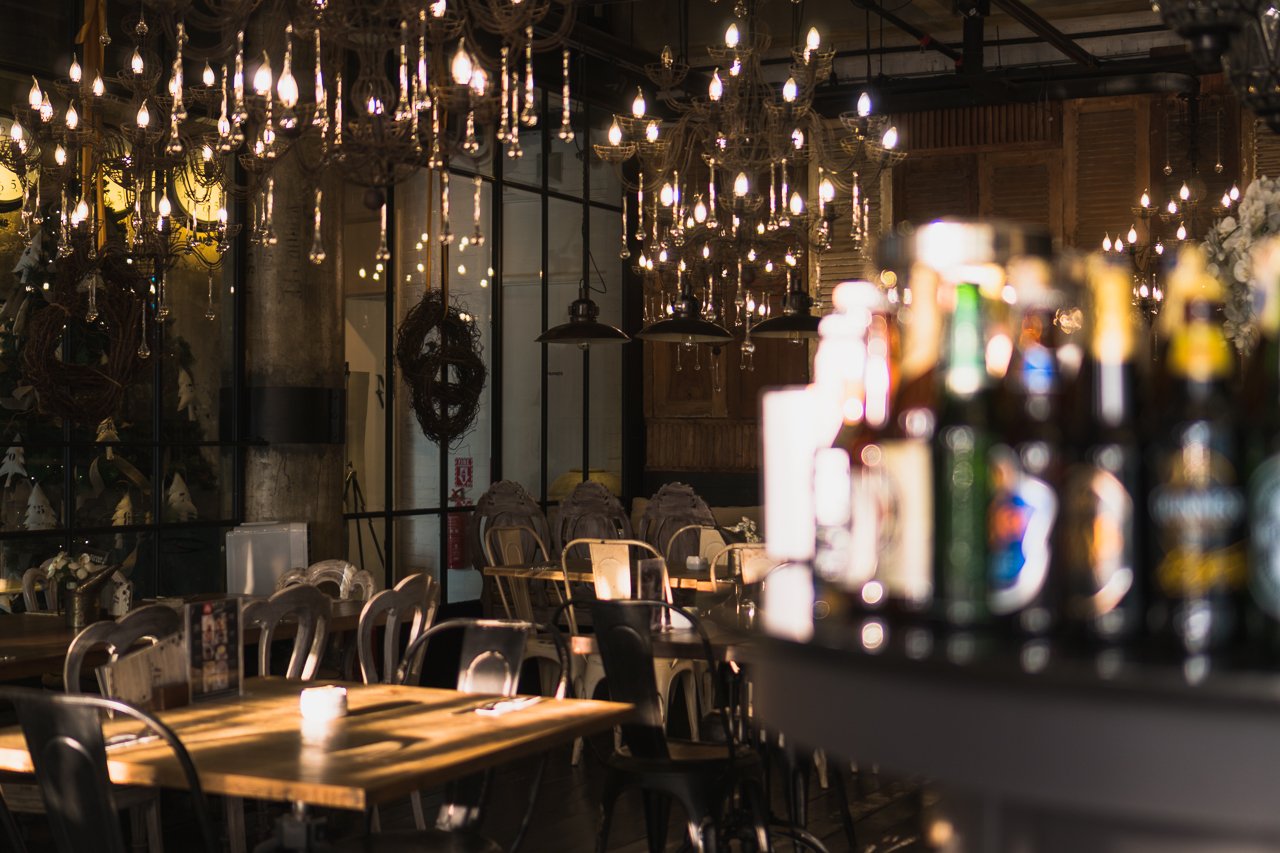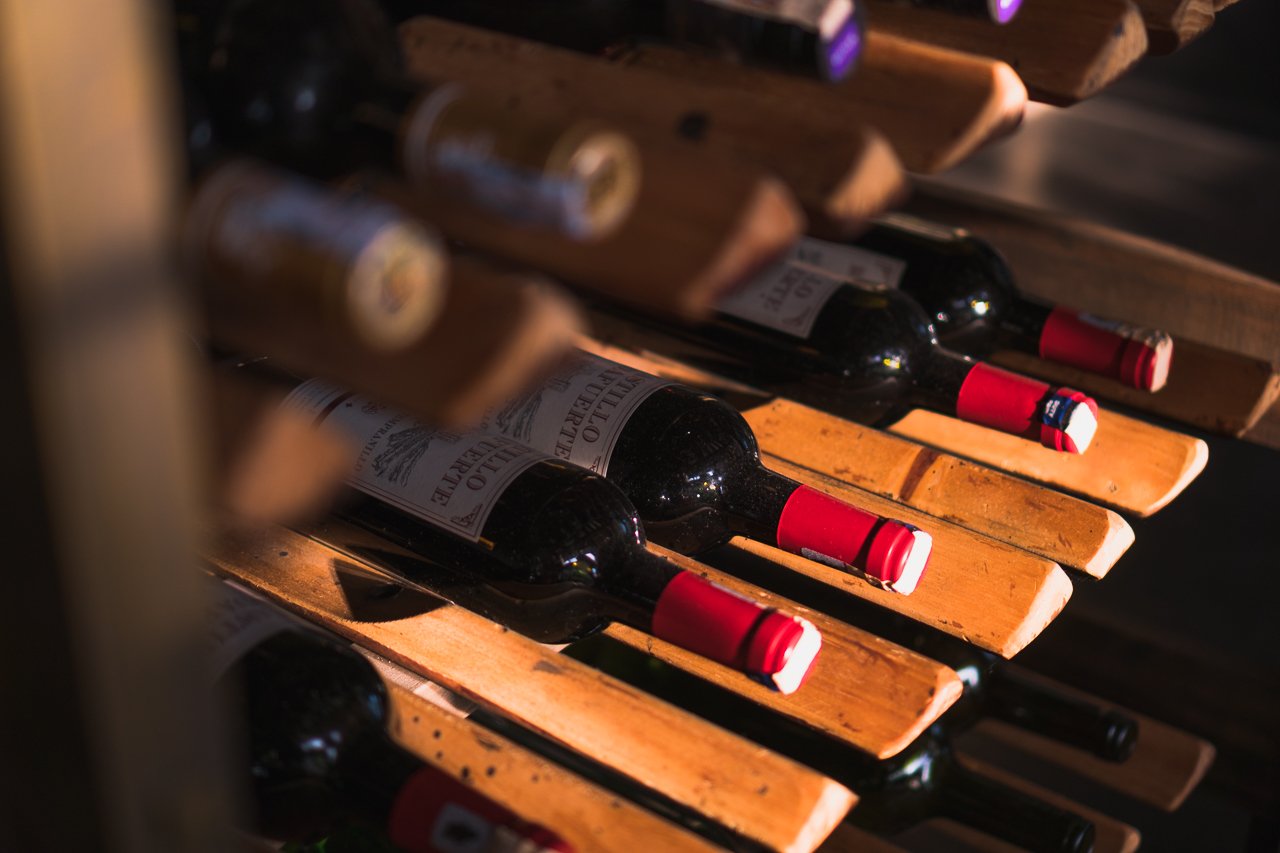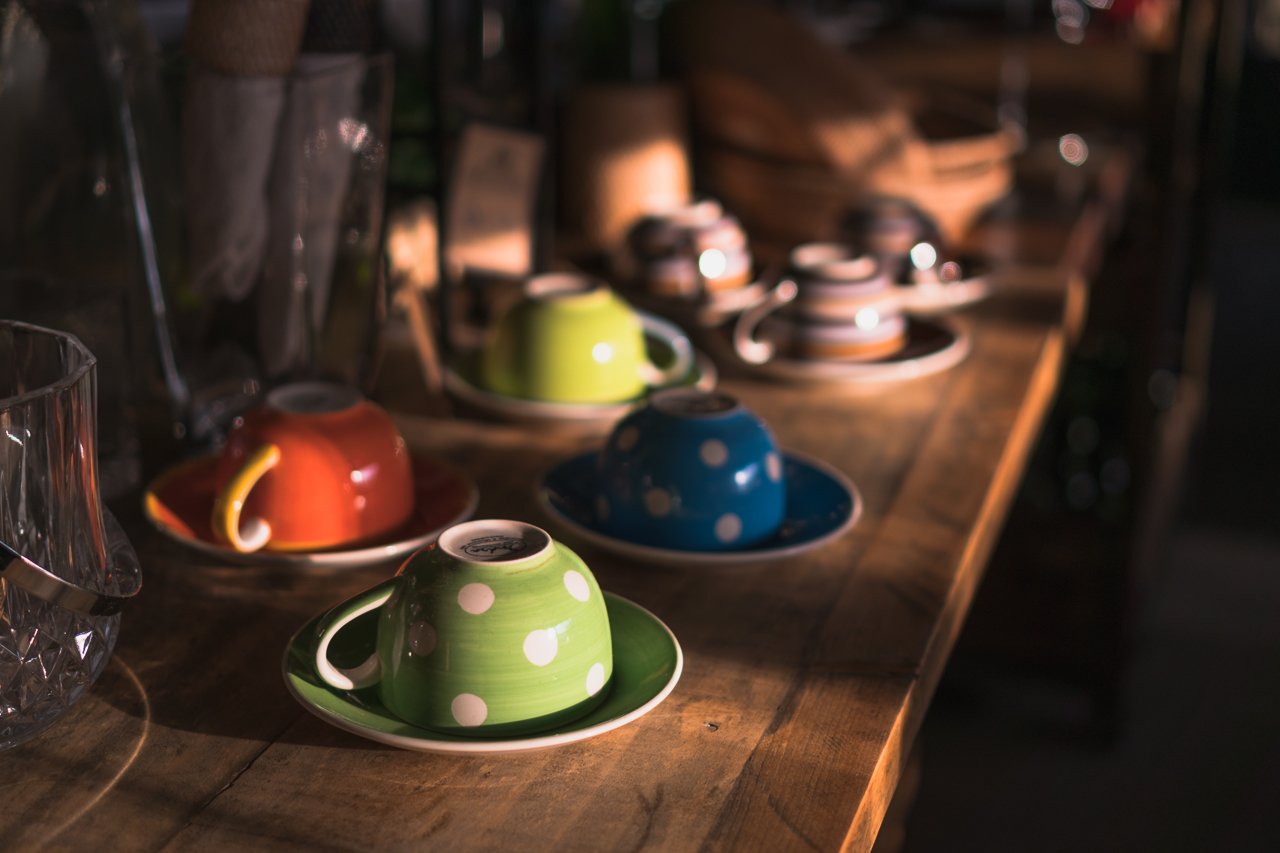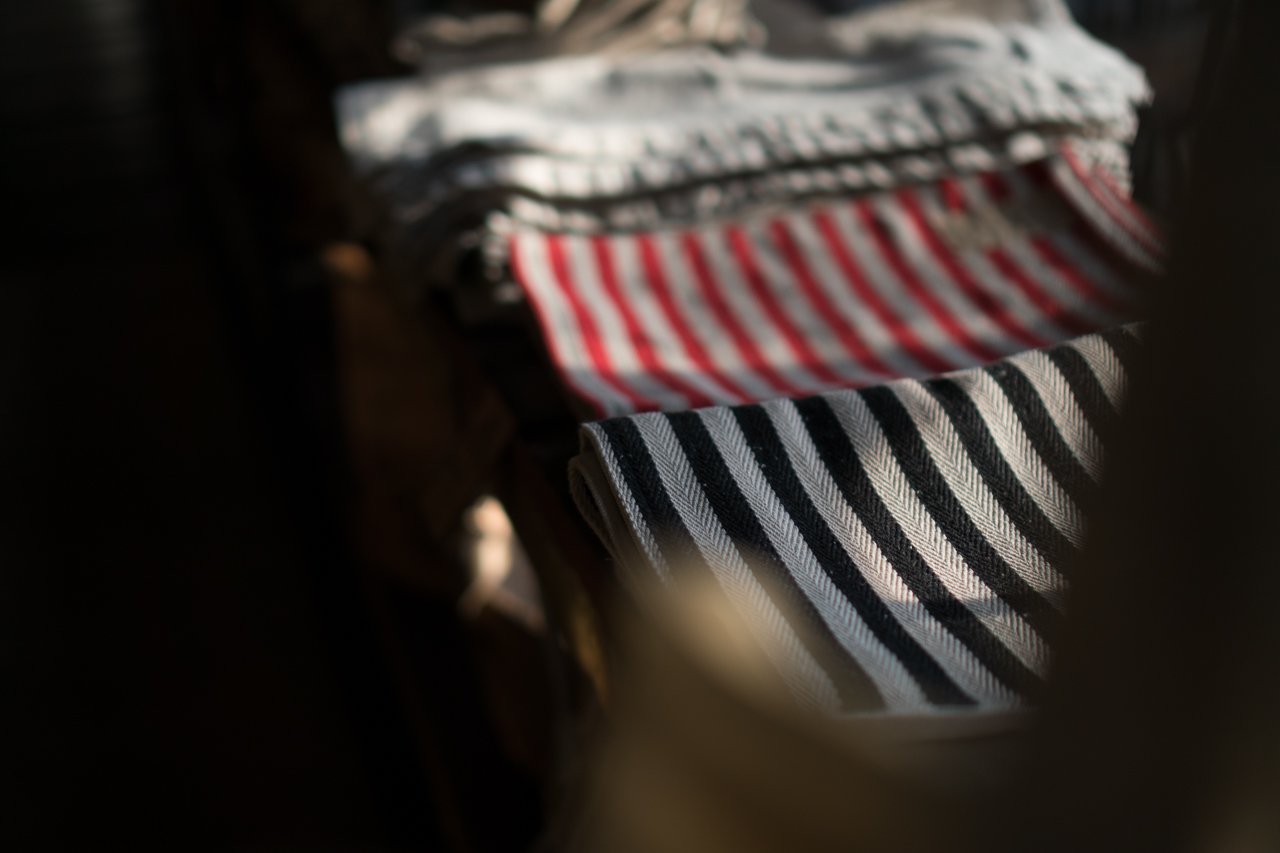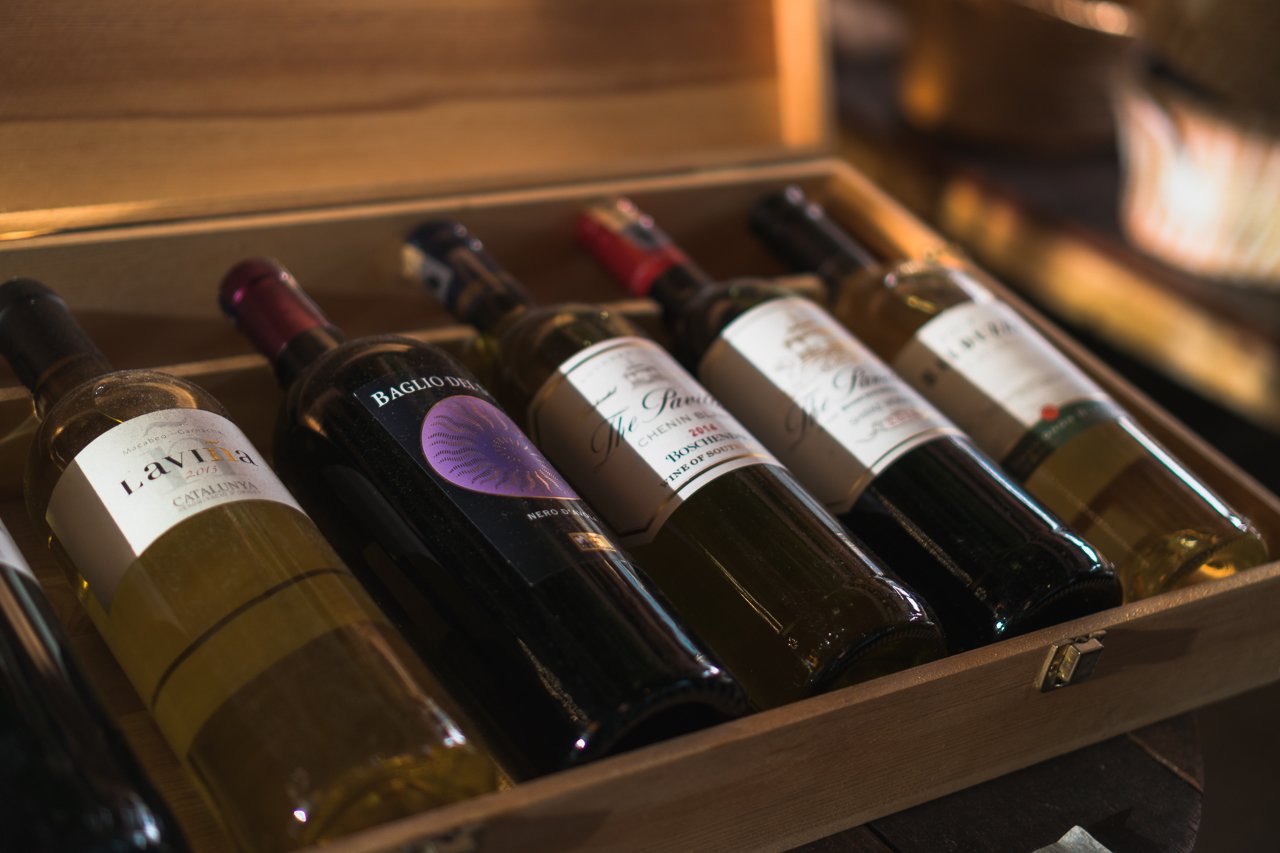 What do you think of that? We took pictures, again and again, all of their restaurants. They also sell some vintage accessories and some decoration for a kitchen. The main point is, they're all look vintage. Beautiful.
Boutique Shop
Right before you enter the hotel lobby, you will encounter a vibrant display of what look like almost a fashion store. They also open a boutique shop that sells some nice Specialized particular style items, guess what? Vintage.
In my humble opinion, even the store looks nice. Makes you want to buy and buy and buy. Dangerous. I bought myself only an extra cable to charge my phone, not sure what's vintage about it, bought it anyway.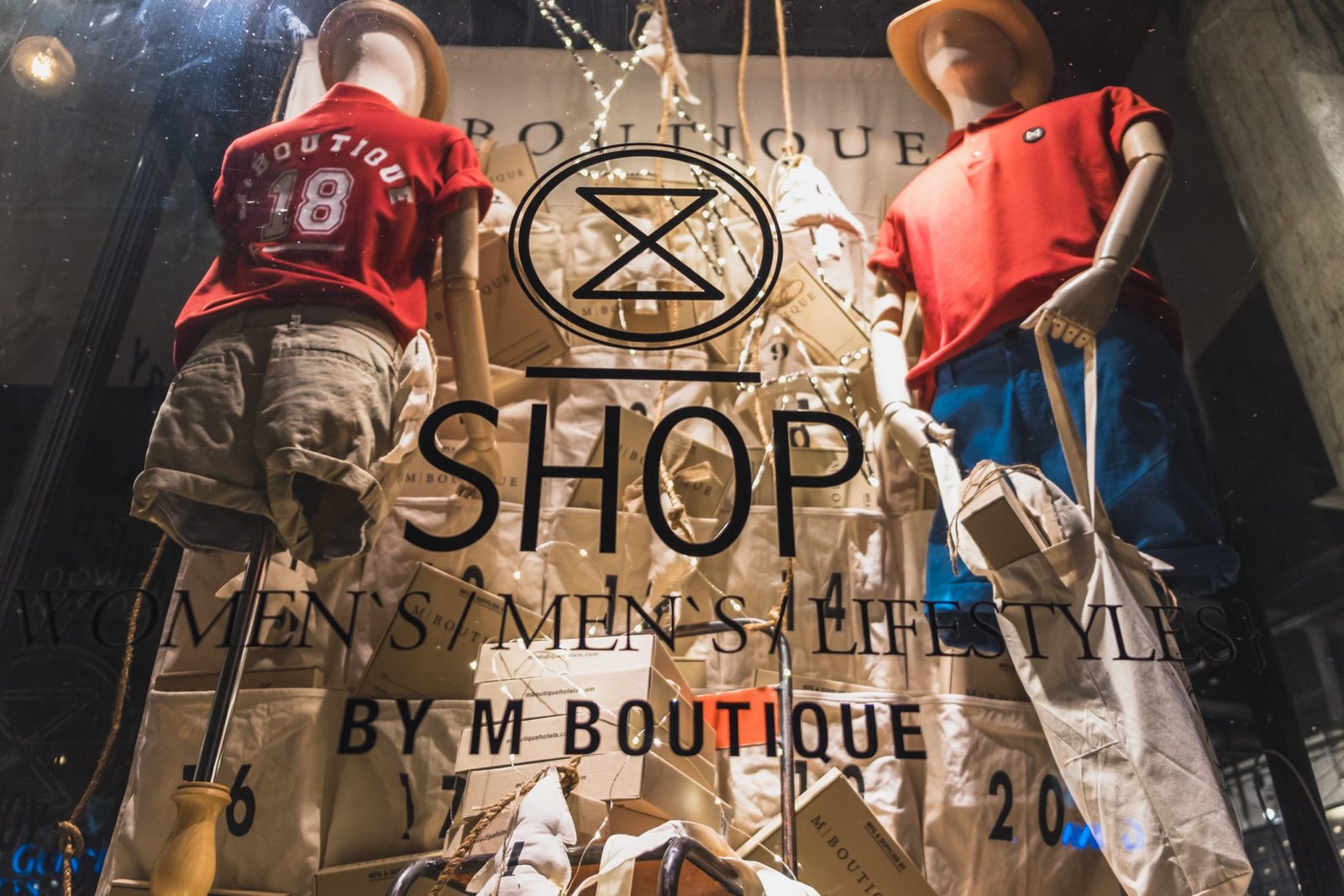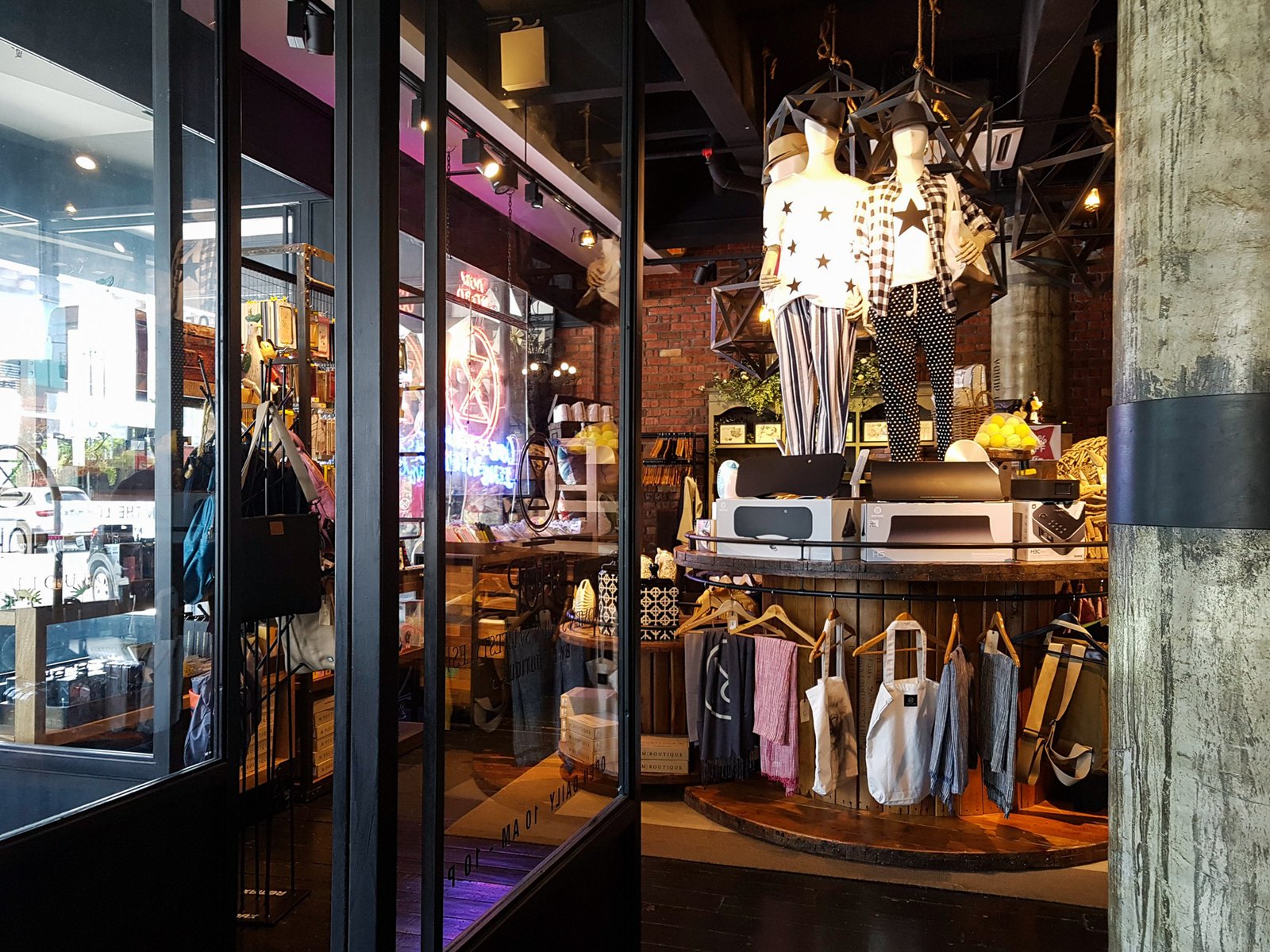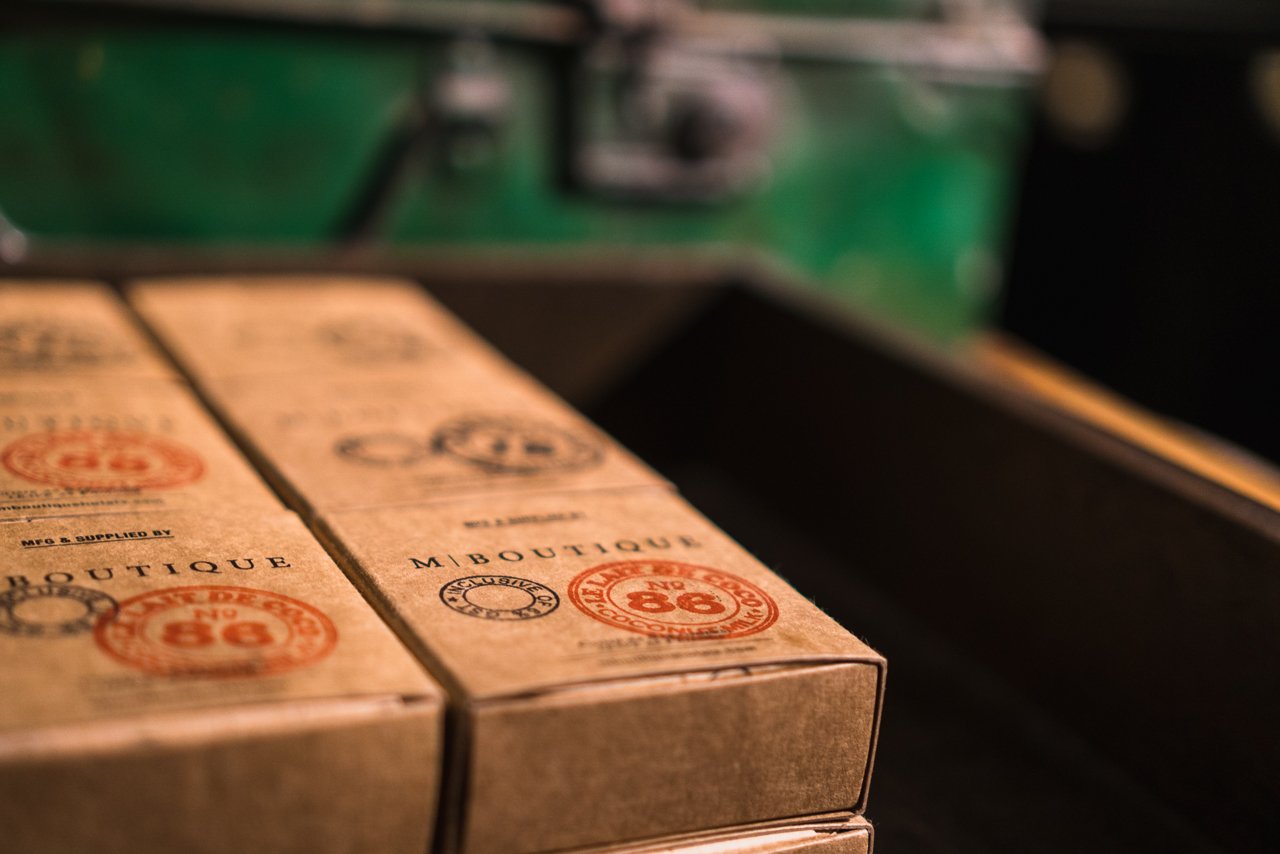 Crisis Identity
The funny thing is, guests are questioning a lot about whether they are a boutique or boutique hotel. Here, let me quote them again,
One of the most frequently asked questions in M Boutique Hotel is, "Are you a Boutique or a Boutique Hotel?", including many other variations. We know that at M Boutique Ipoh, we have an identity crisis but will now take this opportunity to clarify what M Boutique really is.

Boutique hotels are often individual and focused on offering their services in a comfortable, intimate, and welcoming setting, so they are very unlikely to be found amongst the homogeneity of large hotels.

Despite this definition, the popularity of the boutique term and concept has led to some confusion about the term. Boutique hotels have typically been unique properties operated by individuals or companies with a small collection.

Hence. M Boutique is actually a pun on the word Boutique, as we are actually two entities in one! M Boutique comprises of a Boutique Hotel with its very own Boutique!
To be honest, who the heck bother about questioning them whether they are boutique or boutique hotel. Seriously? Don't you see the decoration? It's a hotel, It's a boutique, obvious one la, as long as it's good, doesn't matter laa… You pay you stay you happy liao… #malayenglish
Conclusion
We had a good time staying at M Boutique Hotel, this place is just so chic and vintage. Perfect for girlfriends who's a popular Instagrammers with their boyfriend ready to take their photos everywhere.
Take a note, IG-ers. This is also another hotel worth to check for your Instagram. It's just so Instagram ready, one of the best in Ipoh. For RM 250 for one night at their premiere room, worth the money.
Book here:
They also had another cool theme hotel called M Boutique Station 18, adjacent to AEON DO Mall. This one inspired by jazz featuring a Monochromatic theme.
The only downside for us is that they're not really close to the city center, which if you travel here and not driving, it can be quite a hassle. But worry not, you can always use Uber or Grab services here in Ipoh, with my referral code, we both got a free ride.
That's everything we had for this M boutique hotel. If you're traveling to Ipoh, be sure to check this hotel out and let us know if you're staying here. Or maybe you got some experience staying at this hotel?
Please let us know in the comment section below. Don't forget to subscribe. Check out our Ipoh travel journal from part 1 to see our itinerary. Until next post, bye!
---
SPONSORED
Thanks for reading! Check these links below if you want to get some deals on your next trips, as well as we will get something in return to keep us on track.
---
This is the map showing all the places we've been as well as those we canceled to visit due to our traveling time. Hope it's useful.