Visiting the Yardenit at Jordan River was a great experience. The famous and historical Jordan River shared a miracle for many pilgrims. Which on the previous post I shared about myself got baptized on that site.
As usual, a short reminder that I had written a disclaimer on the first post about this Israel series stating that this is indeed a pilgrim trip, so everything seems related to pilgrim thing. Please refer to that post if you haven't read it yet.
---
---
A Little Bit About Jericho
Jericho (Arabic: Ariha;  Hebrew: Yeriho) is a Palestinian city located near the Jordan River in the West Bank.  It is believed to be one of the oldest inhabited cities in the world and the city with the oldest known protective wall in the world.
It was thought to have the oldest stone tower in the world as well, but excavations at Tell Qaramel in Syria have discovered stone towers which are even older.
In 2007, it had a population of 18,346. Palestinian refugees made up almost half of the population. Today the majority of the population is Muslim, more than 90%, followed by Jews and Christian the least.
The city was occupied by Jordan from 1949 to 1967, and has been held under Israeli occupation since 1967; administrative control was handed over to the Palestinian Authority in 1994. (Gaza-Jericho agreement)
But in 2001, In response to the Second Intifada and suicide bombings, Jericho was re-occupied by Israeli troops. And resulting a 2-metre deep trench was built around a large part of the city to control Palestinian traffic to and from Jericho.
We know Jericho usually from the story in Bible. The wall of Jericho being destroyed by Israelites led by Joshua, the story where Jesus met Zaccheus who climbed a sycamore-fig tree to see Him which they ended up eating together at Zaccheus house.
A Stop at Jericho
We made our stop at Jericho before going to Jerusalem. I thought we're gonna see this city for a while, maybe have a little visit here and there. But apparently, Mr. Dani brought us straight to the souvenir shop below the Mount of Temptation. Business is business, huh…
As a pilgrim trip, I think we should've made a proper visit to this Mount of Temptation. It is the place where Jesus was tempted by the devil (Matt. 4). But he told us that we will prioritize our itinerary to Jerusalem first because we will pass this city again later when we're going back home.
All I know that they have a cable car installed to go to the upper side of the mount. Halfway up there's an old Greek Orthodox Monastery known as Deir al-Qarantal in Arabic. On top, there's a wall named ruins of the Hasmonean. It's a wall built also by the Greek Orthodox who wanted to have another monastery but cannot finish it.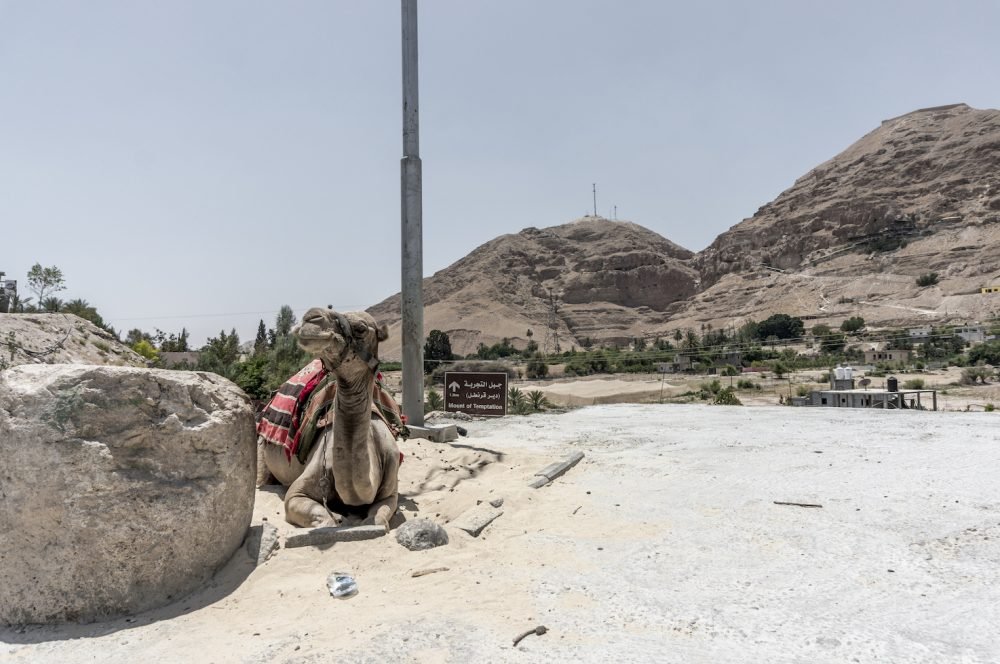 Jericho Shopping
We made a stop right before the Mount of Temptation, at a bus park in front of the shop we're about to enter. It looks like we're the only group that afternoon. This stop is what they called "Vista Point", where there are a few souvenir shops lining the building at the valley below the Mount Of Temptation. It looks like most Christian pilgrims or tourists don't go up to the mount, they just had a view from this vista point.
I don't have many pictures of the shop or the site. Instead, I only took 2 shots of a camel just near the shop. I don't have any idea why. 🙂 Oh, maybe because I just woke up from a short nap on the road and maybe it's the heat.
Yeah, the heat in Jericho is no joke. It's so hot that I even sweat in the bus with full AC. Definitely can feel the sun bite my skin once I get off the bus. No joke, it can be more than 40°C. It's a city in the middle of a desert. Use sunblock, people… Seriously.
Thankfully, the shop has AC. Once we enter the shop, they welcome us with a very warm greeting. They know the money is coming, aren't they?
I'm sorry I got no picture from this shop, I focused on shopping 🙂
I think this shop is a family business, they looked like families. So this is some sort of mandatory thing to do when we enter a souvenir shop. They will welcome us with special greetings, they gathered us to listen to their short brief. The reason is to save them a lot of time and energy to give visitors information about their most selling products, pricing, promotion, etc.
Imagine if everyone in a group asking the same question over and over again, imagine if there are 2 groups, 3 groups. Kinda get it. But they're good, really good. They do the intro like an entertainment. It was fun. They even joke around with us. That's how you do business. Happy customer shops more. Right?
Things To See
This shop has a lot to offer. From shot glasses, fridge magnets, postcards, books, posters, paperweights and a lot more, plus religious items for Christians and Jews like crucifixes, rosaries, menorahs, Kippas, Statues, etc. But what attracts me was only their foods.
Usually, tourists will buy the famous Palm Fruit (Kurma). It's a fruit with many health benefits. Check out this 11 health benefits of this date fruit from Jen. Jericho is famous for its fruit, especially their palm fruit, since this city described in the Hebrew Bible as the City of Palm Trees. Palm Fruit and other fruits they sell look really delicious. I bought myself some palm fruit, fig fruit, candies, and sweetmeat (Kinda.. I don't know what its name, but it looks and taste like sweet floss.)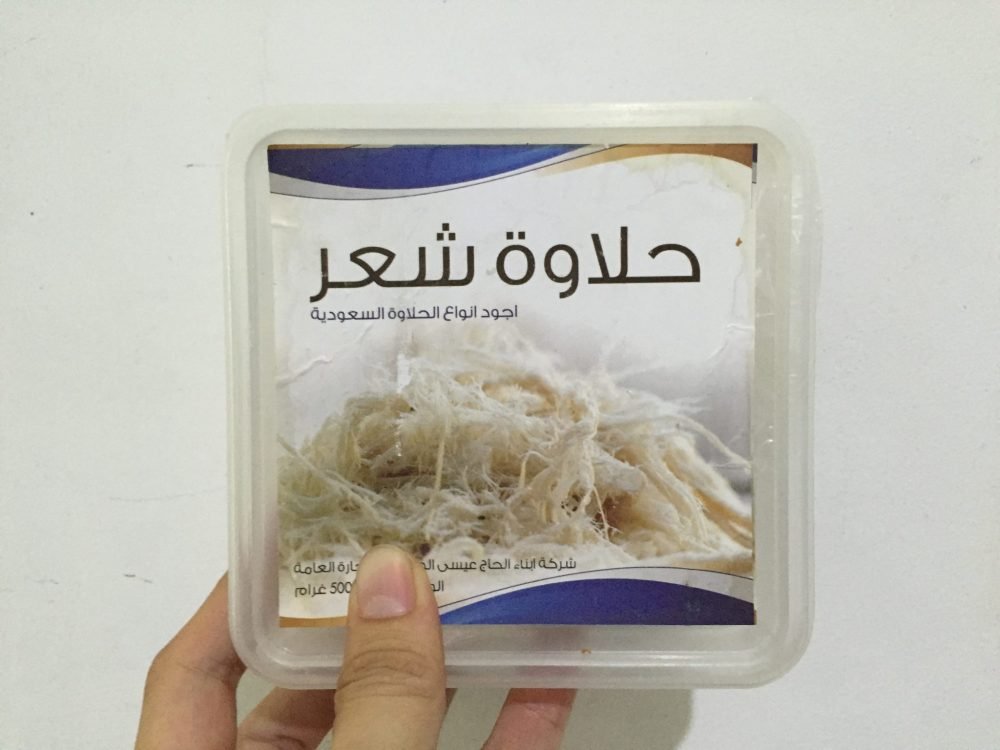 Here's the price of what I bought :
Palm Fruit = 3 x $10 = $30
Dried Fig Fruit = 3 x $10 = $30
Candies = $10
Sweet Floss = $10
If you plan to buy foods, pay attention when they explain the expiration time for each food. They have several options, like the palm fruit I bought will only last for 6 months. Usually, they are available in 3 months, 6 months, and up to 12 months. Different prices for a different expiration date. The longer it is, the more expensive.
I'm not sure about whether they add any preservative to their food products or not. But they claim that it is preservative-free. It is the quality of the fruit that will determine how long will it last. At least, so they said.
There were around 6 or 7 people serving us at that time, most of them can speak English. So, feel free to ask them any question. They will surely more than happy to help you. Remember, your happiness is their $.
How's The Price?
Although they have price tag printed on each item, we can still bargain the price with them. If you ask about prices, the answer that you will get from locals and most people who had been there is "Depends on your haggling skills". Huh, alright then…
I did experience a live bargaining in front of my eyes when I queue at the cashier. Some aunties from our group shop a lot (like, a lott…). I don't mean to stereotype on this, but Indonesian women (especially those in their middle age), most likely 99% of the time asking this…
Can you give a discount? Can you give better price?
The more they shop, the more they feel like they have to get a discount. It's in their blood. Lol!
Did it work? It work! Those women with their nagging, trying to push the seller with their limited English language. Man, I can feel the stress those locals had. Poor them… So they gave not discount, but discounts. Learn your haggling skills, people.
Too Expensive
I would not recommend some of their stuff such as shirts, leather stuff, and souvenirs like keychain or magnets. They surely are expensive and not worth the quality. For a single piece of shirt in a mediocre quality, the price ranged from $25. Some fine souvenir that have fine quality could cost you more than $100. But hey, who knows with your haggling skills…
What To Buy?
You should try the fig fruit and the sweet floss, though. Those two are my only recommendation. The fig fruit was gone in only 2 days after I got home, it's that good. The sweet floss still survived after 10 months and still in good quality. Eat it with bread and coffee for breakfast, mmhh.. Legit… (Recommendation from Mr. Dani)
Tips For Shopping
A little extra tips for you to save some bucks, you can get some of their products for free. Just pay a really good attention when they brief you an introductory. Remember their info for things like; pricing, product names, promotion, etc. They will pop up some questions regarding the shops, items, and sometimes about Jericho or Israel in general. Don't hesitate to raise your hand and answer, you'll get things for free.
Another tip, consider buying some products with your friends. Often they sell it in a promo (bundle). For example, 3 pax of palm fruit will cost $30 (each for $10). But if you only buy 1 pax, that will be $12 (If I'm not mistaken). If you do the math and plan correctly, you can get the most of it together. Some products sell at a bundle price and some products are not. Pop them a question if you're not sure or forget their brief.
They also let you try their food before buying. Taster available for almost every kind of food products they sell. The one thing I had, their sample for palm fruit tasted different with the one I brought home. It's still good, but it's not as good as their sample.
Their palm fruit also available in sweet and non-sweet option. For those who prefer sweet, you can have it. But they add sugar for the sweet palm fruit, so it's kinda too sweet for me. I prefer the natural one. It tasted better, not too strong but still sweet.
Look, There's a Camel
Almost half an hour of shopping and I'm finished. I get my stuff to the bus, thinking that I might have the chance to look around. I look at a camel sitting near a rock. I'm curious of how a camel looks from up close. Never seen one for real.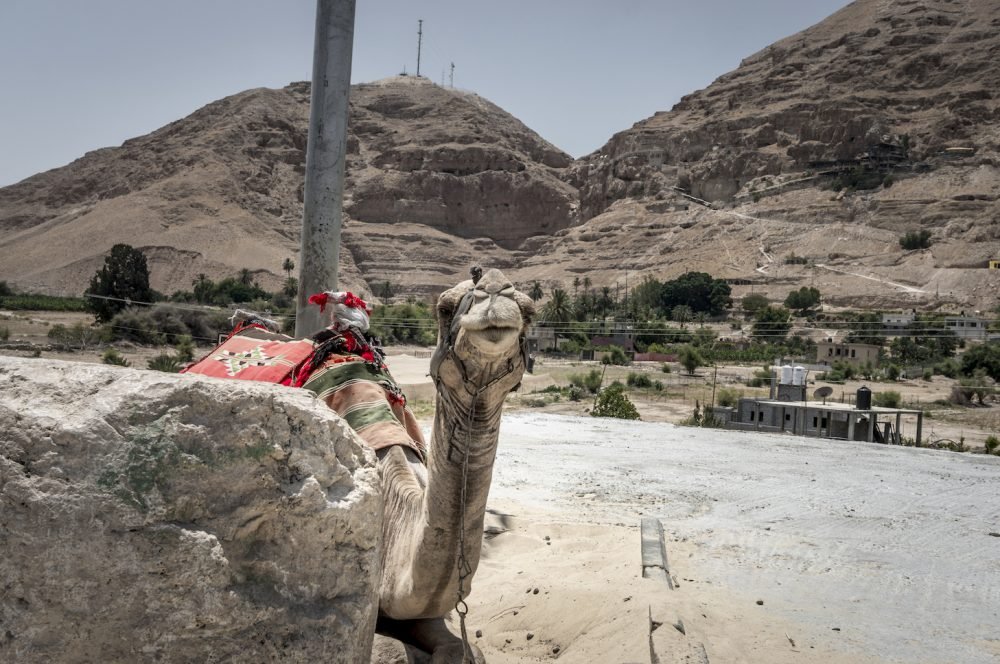 So I'm playing around with this camel, taking pictures and video. I took a slo-mo with my iPhone when the camel chews something. It was funny.
Until I heard my pastor called warned me not to get too close with the camel, because of the MERS Virus (Middle East Respiratory Syndrome). Little did I know that there are warnings for traveling to the Middle East because of this MERS virus. Camel is one of the hosts that brings the virus. Ouch…
Luckily, I'm okay until now. No MERS, no symptoms, no flu or whatsoever. What a drama if I infected with MERS just because of that camel. Being ignorant is the least thing you want if you're traveling to places with diseases warning. Pay attention to the news.
About an hour at this shop, finally everyone on board and ready to continue to Jerusalem. Not so far from that shop right before we enter a crowded area of Jericho (center of the town), we made a stop at the side of the road.
Zaccheus Tree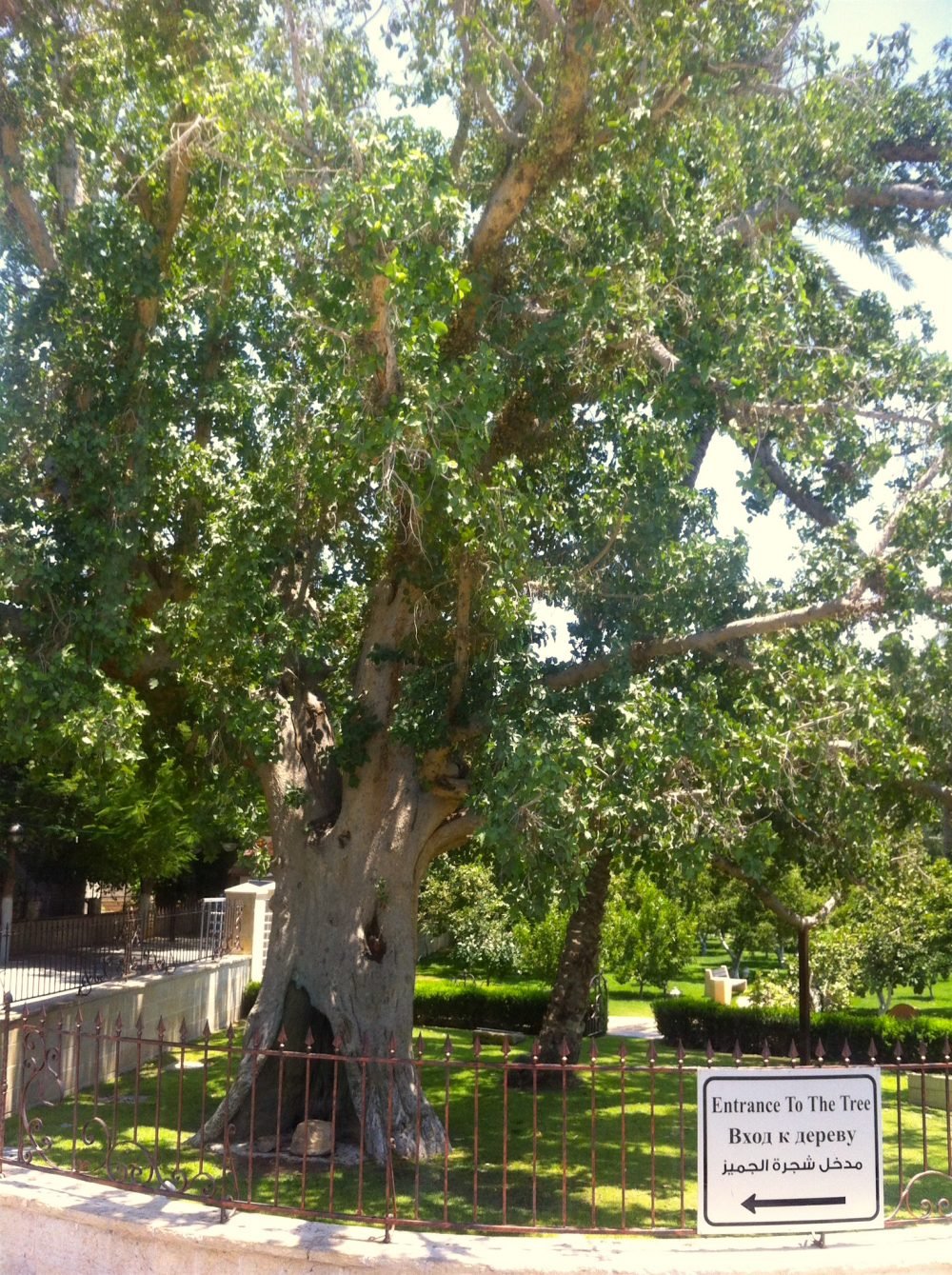 This tree is described as the tree where Zaccheus climb to be able to see Jesus (on his way to Jerusalem) because he is a short man. This sycamore fig tree is one of the possibilities, like most of the pilgrim sites, they can only say "This is the best possible place.. This is the closest.. Etc..".
Most pilgrims or tourists just stopping by the roadside and take pictures. Only a few even get down from the bus. Not really that interesting. It's basically a tree located in a restricted garden and you can just see it from outside. So we're moving on.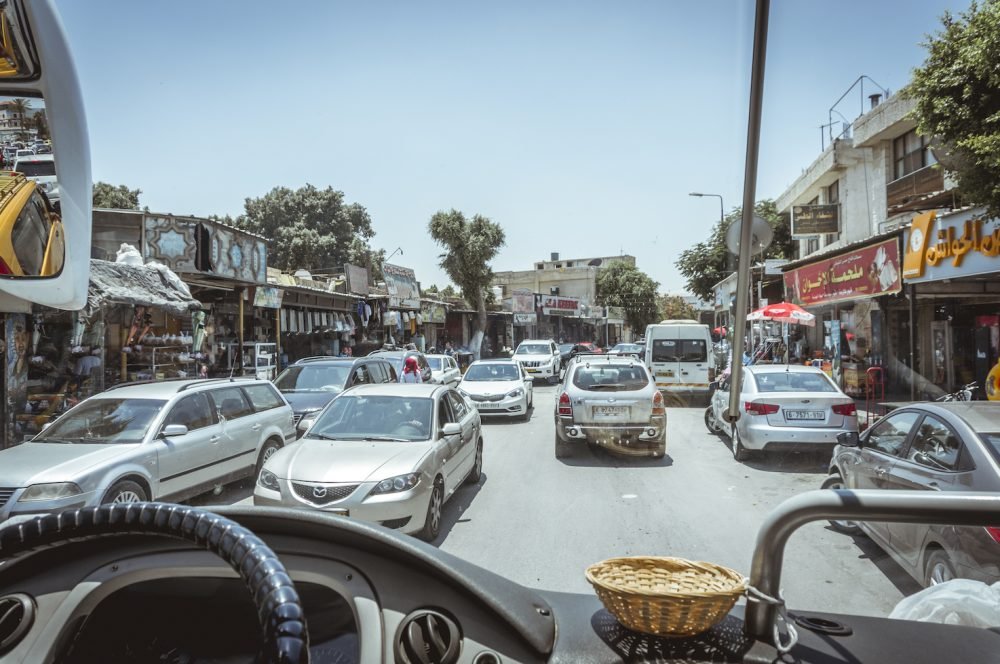 Passing an intersection, we're heading to what looked like a market in Jericho. It was super crowded and quite a chaos in traffic. The streets flooded with people selling things, cars parking everywhere, double park, etc. Everyone seems to ride cars, due to the heat in Jericho it is totally understandable.
Going through this crowded market was a struggle, but our bus driver, Mr. Abraham, is the best. We made it through and continue the trip to Jerusalem. Which I will share in the next post. The Holy City, one of the oldest cities in the world.
That's everything, for now, thank you for reading! If you have any comments or questions, give a comment below. Don't forget to subscribe and share this. Until next post, bye!
---
DISCLAIMER
Here are some of my affiliate links. These links help you to get the best deal while making your traveling easier as well as helping me get a small commission at no cost to you. It helps me to keep traveling places while pursuing my dream.