Welcome back to Bali! They said balance is the key to life, including while traveling. There will be a time when you have to keep the budget tight, sleeping in a hostel or even at a friend's house. But there will be a time where you just want to sleep comfortably. Remember, it all about balance.
Because last time I have shared about a budget-friendly hotel review, so this time it will be a review of a luxury hotel. Sometimes you just need to treat yourself. Save some and spend some or if a 5-star hotel is more of your thing then you're gonna love this hotel. Today is all about RIMBA Jimbaran Bali.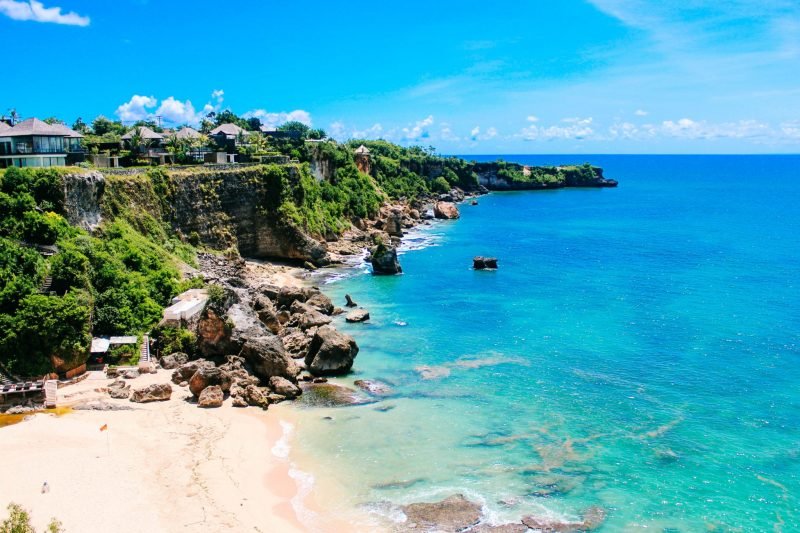 This hotel is more than just your typical basic luxury hotel, not that you can say a luxury hotel is basic anyway. But there are couple of things that I think made this hotel different than the rest and actually worth your money. Let's talk more about that!
RIMBA // AYANA
The official name of this hotel is RIMBA Jimbaran Bali by AYANA. That is because this hotel is still under the management of AYANA Resort and Spa Bali. Or as they called it, the sister property. AYANA is more well known as a romantic luxury resort for couples while RIMBA is more a family resort.
AYANA is the older sister and RIMBA is the younger one, you could say that. This is actually the THING that will make you justified your stay here. They permit guests from RIMBA to use AYANA facilities and vice versa. Staying in one hotel and having double the facilities, a big yes!
RIMBA Jimbaran Bali's 8 hectares of gardens are located within the 90-hectare grounds of AYANA Resort and Spa Bali overlooking Jimbaran Bay and only 10 kilometers from Bali's airport. The traditional fishing village just minutes away from this luxury resort in Jimbaran invites you to immerse yourself in a true Balinese experience.
As quoted from their website, their area is huge! It took us almost 5 mins from their main gate to the RIMBA hotel itself, by car. Worry not because they provided resort shuttle for the guests at both RIMBA and AYANA. The shuttle will not just take you from one hotel to another, but it will also stop at every dining and recreation spot inside the resort. The resort area is, like they said, a forest. Very much greenery.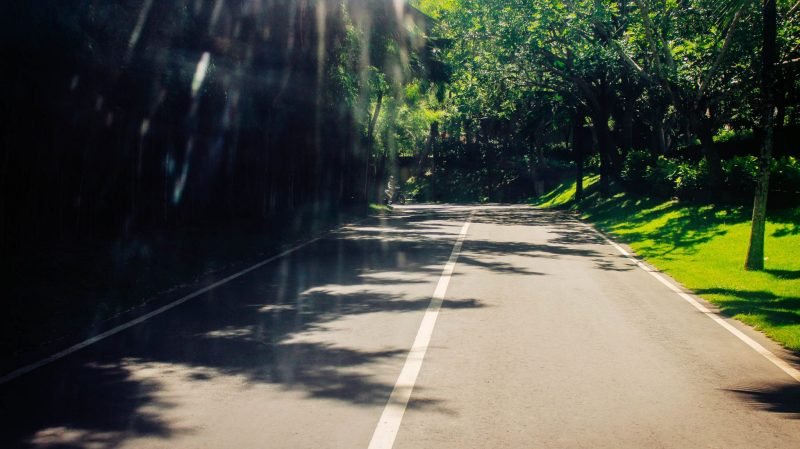 FACILITIES a.ka. POOLS
As I am staying at the RIMBA, I can tell you more about facilities in RIMBA then the one in AYANA. RIMBA is famous for one thing, pools. Infinity pools, swimming pools for children, bar with swimming pools, you name it.
They have 11 swimming pools across AYANA and RIMBA and most of them are located in RIMBA. I never saw that many pools outside waterpark, let alone resort. They even have one infinity pool in their lobby area. Not a swimming pool tho, but it made a beautiful view while waiting for your room to be prepared. You will see many people taking pictures or selfie in their lobby and I could not blame them, I also took lots myself.
It also made an amazing stage. When I am staying there, at the sunset time they have a violinist playing from the middle of the infinity pool with the sunset in the background. With all the reflection, sunset, the graceful violinist, it was incredible!
With that many pools, you can imagine how the views look like in the day. Clear blue water everywhere. And it gets more awesome at sunset, orange bias everywhere. It also made a really nice place to chill around at day, sunbathing and stuff.
The Rooftop Bar (with pool)
If you don't really want to get burned by the sun then you can get up to their rooftop bar. Which also has a pool in it! They take this pool stuff seriously guys.
The name of the bar is UNIQUE Rooftop Bar & Restaurant. Their food was ok, kind of expensive, predictable. But the view tho. Oh yeah and the pool, of course.
They also have Ah Yat Abalone Seafood Restaurant and To'Ge Restaurant which actually famous for their dishes but I did not try them and also because they did not have pools inside. LOL! And of course, you can't stay at RIMBA / AYANA and not go to their famous Rock Bar. We have another travel journal featuring this which you can read here.
(PRIVATE) KUBU BEACH
They also have a private beach, exclusive only for their guests which named Kubu Beach. The beach is actually located down the cliff. You're gonna have to go through (lots of) stairs to get down. The hotel shuttle will also take you here, but not down to the beach.
Once we get off from the shuttle there was a hotel staff that asking our room number. Then he asked if we need anything, beach towels, and stuff and giving us information that we can buy beverages, coconuts etc. After that, he shows us the stairs down to the beach.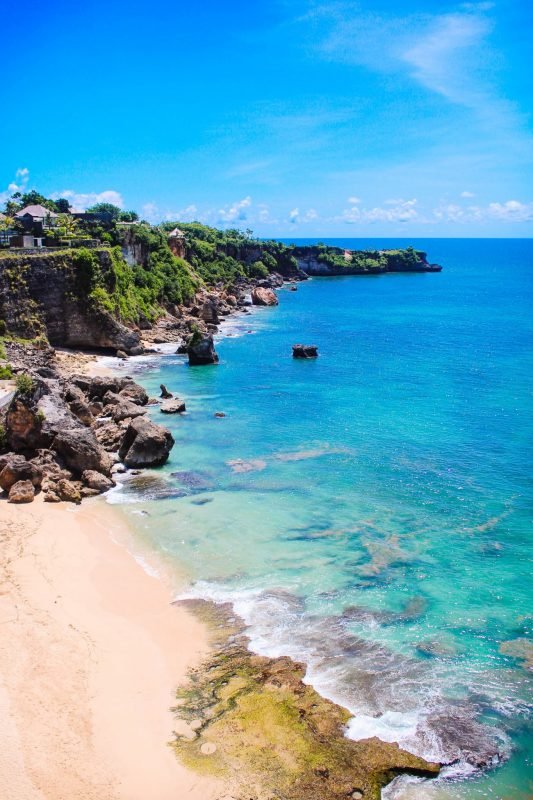 The whole experience felt really exclusive like they are seriously keeping this place only for their guests. Which is proven to be effective because the beach was squeaky clean and it was super peaceful. Not much of a people when we got there, probably because it was already noon and the sun was blasting in full force. But the beach and the view was beautiful, loved it.
LOCATION
It is located in Jimbaran, Bali. Could not get more obvious. Jimbaran is an area south of Kuta. This area used to be a fishing village back in the days but now it is known for high-end hotels and villas. Not the area if you are looking for budget accommodation.
And don't think about Seminyak where you can just walk in the middle of the night with music blasting bars surrounding you. Jimbaran is way less frantic than that, especially this hotel. This hotel is not located beside the road, it is actually a bit far from the main road. I have told you from my stories, they had the entire area for themselves. Taxi or car will be your best option to get here.
ROOM / RATE
I was staying at the Hillside Room in RIMBA which overlooked the hill. They also have other types of rooms but none of them is actually facing the ocean directly because the hotel building itself is surrounded by hills. If you are looking for that particular view then you better be staying at the ocean-front AYANA.
Pricewise RIMBA is way cheaper than AYANA. The rate in RIMBA starts from USD220.00 / night while AYANA starts from USD 330.00 / night, both excluding taxes and fees. Of course, AYANA felt way more exclusive than RIMBA which is meant for a family resort. You get what you paid. But considering you can use most facilities in both hotels, staying in RIMBA sounds like a smart decision eh.
Nothing to complain about the room or the service. The Hillside room was not too big but they have two queen size bed and one sofa bed which doubles as an extra bed. We also have a balcony with the greenery view.
TOP THINGS TO DO
Just enjoy all the facilities! This place is far from the hustle and bustle of the crowds, find you peace here. You can literally get away from all the noises and have your me-time here.
Relax, enjoy the beach and all the pools they have. Even try their famous spa in AYANA which they called one of the best in the world. I haven't tried that tho, maybe next time. This place is a secluded paradise. But not if your paradise means partying all night.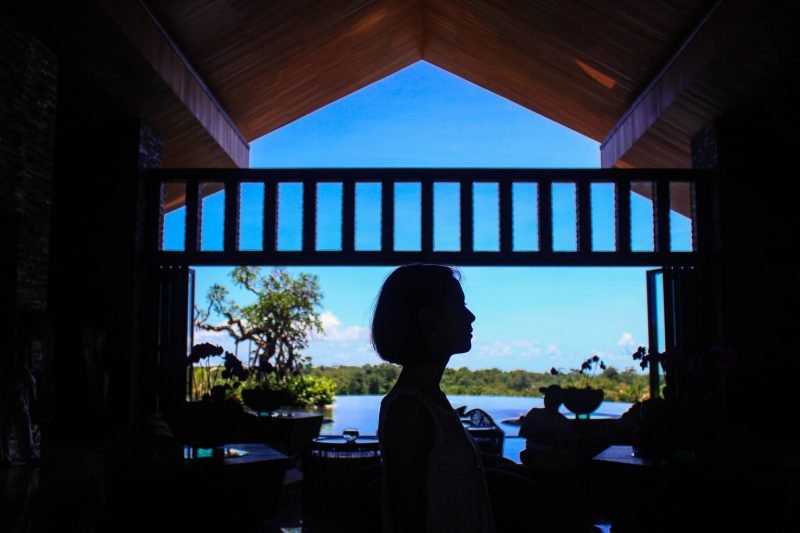 If you missed our first Bali travel journal, then you can read it here or here for the other Bali travel journal. Thanks for reading and please share it with anyone you wanted to know more about this hotel. Also, check our other social media for more of us. Until next time, see ya!
---
Finally, I do have some deals for your next trip. And yeah I will be getting some sort of commission from those links. No pressure tho, you can check them out if you want and you might be saving some bucks for yourself. Win-win! 👍
Find out more travel resources that we also use for traveling on our resources page.
---