After having to travel to both Penang and Malacca, I can't help but think about the analogy of this two cities. Both located in South East Asia, Malaysia to be precise. Similar but different. By no means, this is not to tell which city is better than other. But instead, a humble opinion based on my time exploring which probably help you pick your next destination. There is a disclaimer right there and without further ado lets jump right in!
UNESCO World Heritage City
The main similarity between these two cities, talking about Georgetown and Malacca, is hands down, the title bearer of UNESCO's World Heritage Sites. The only cities in Malaysia ever to get this title. Just to make the story short, these two cities are the witness of the Straits of Malacca in its glory days. As the most important trading port in South East Asia, it's not only historic but also culturally rich.
They are really proud of this title, you can see "UNESCO World Heritage" on literally everything. The signage, written in the souvenirs, in the T-shirt, even in the restaurant menu. Nothing subtle about how they promote this. But it leads another good point, a reminder to keep the historical treasure alive.
Touristy AF
Another similarity that I have experienced first hand is both cities are touristy. AF. Especially on weekends or during holidays. Even the locals admitted this. The downside to this is the price. Accommodation rate and food price are definitely closer to Kuala Lumpur's standard than what I expected a small city would have. But worry not, it still count as pretty cheap! 😉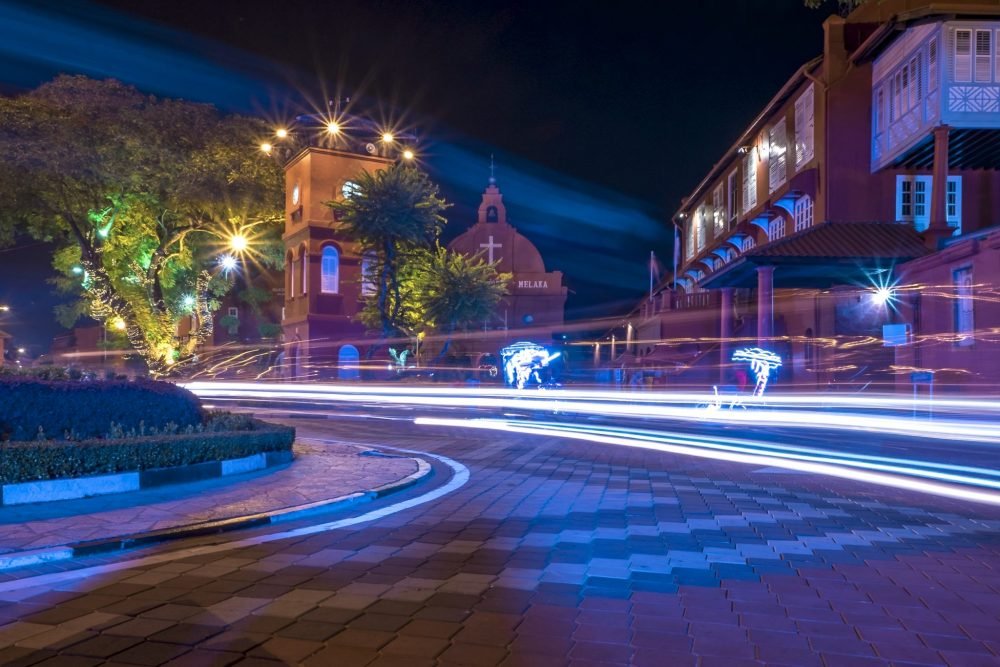 But for me personally, Malacca is the only place that I will visit on the weekends. For one reason which I talked in another blog post, How to Get The Best of Malacca. For me, I would much rather visit Georgetown on weekdays with fewer crowds. The less the better. It's more enjoyable to walk and enjoy the art in peace. See, same but different right?
City Breaks
A short holiday or weekend break spent in a city.
Both cities are one of the main destinations in Malaysia for a weekend getaway. For me, I found Malacca is a tad bit more crowded than Georgetown. It could be due to the location. Malacca is located down the southern part of Malaysia, near Singapore, it has also become a getaway place for Singaporean as well as Malay. But both are still really packed on weekends, so don't get me wrong.
With just 2 hours drive from Kuala Lumpur and around 3 hours from Singapore, it's possible to have a day trip to Malacca. But since Georgetown is located up in the northern part of Malaysia, people usually take a flight straight there. But Penang is also really famous for its medical stuff which is one of the reasons why people are coming there, at least for Indonesian. I am not sure with other countries tho, do you guys come to Penang for medical purpose?
Old Town Charm
This actually the main reason why I loved both cities, the old town charm. It is refreshing to see thing differently from the daily routine. We are soo used to live in the big city, the concrete jungle. It's enjoyable to be able to explore the old town by foot, going from one alley to another. It also makes a picturesque place or for millennials, an "instagrammable" place.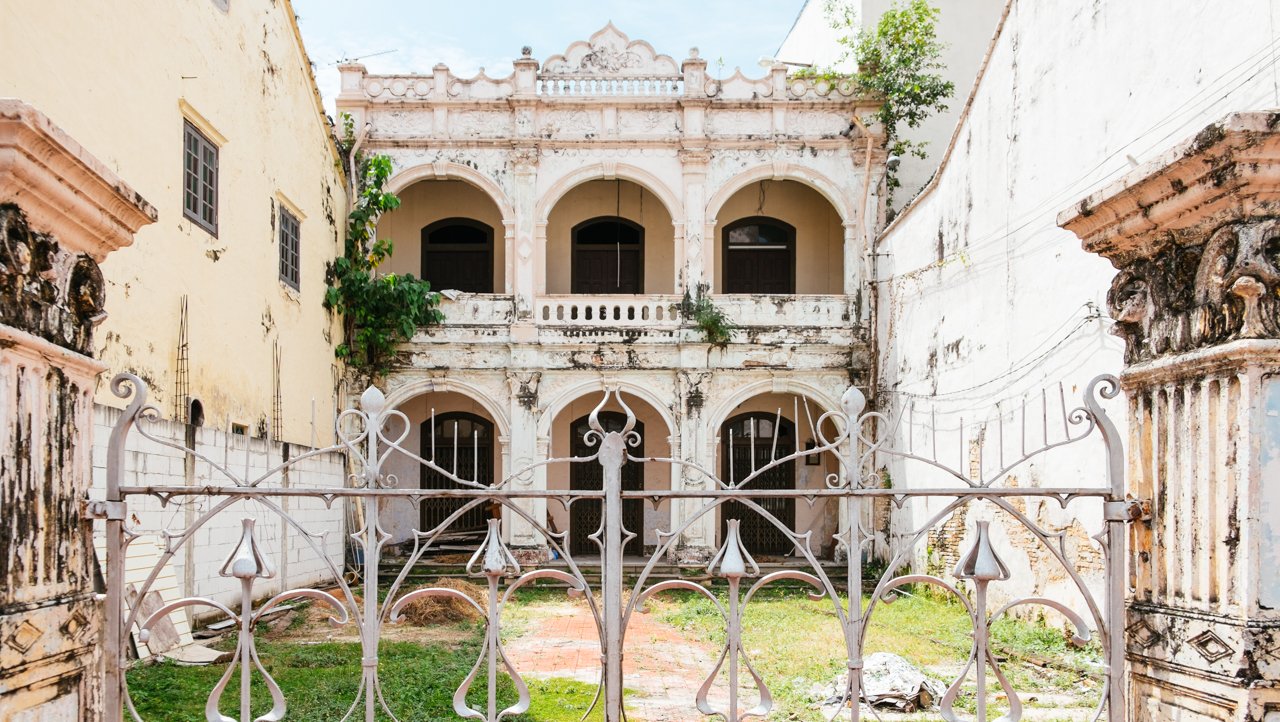 We usually stick to the center area because it is easier to reach everything by foot. I felt like I would prefer Georgetown over Malacca in terms of the old town. I think Malacca is more modern and touristy in a way. The old town area in Malacca is concentrated around Jonker Street or the China Town which is still beautiful, just not as big as Georgetown which a huge chunk of the city is still located in old town area.
Peace and Pension
Talking not only in weekdays but Georgetown is also known as the pension place. Place if you want to a place to stay in peace while enjoying your old age. I can see why people want to stay here. The majority of restaurants only open until 3 pm in the afternoon and then the city went silent until night. It's insane how fast people are closing!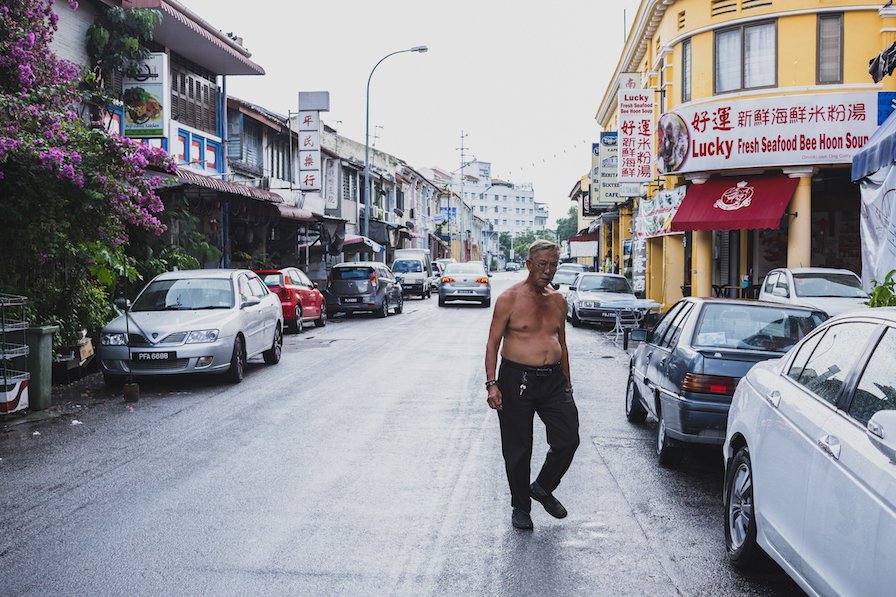 Of course, there are the new parts of the town, the new area that's way more modern with the shopping mall, fast food chains, etc. But I don't think that's what people looking for when talking about pension and peacefulness. Living in an old heritage house, waking up early, buying groceries, meeting with pals in the nearby traditional coffee shop. Ahh…I also want to have that kind of life, maybe later… 😌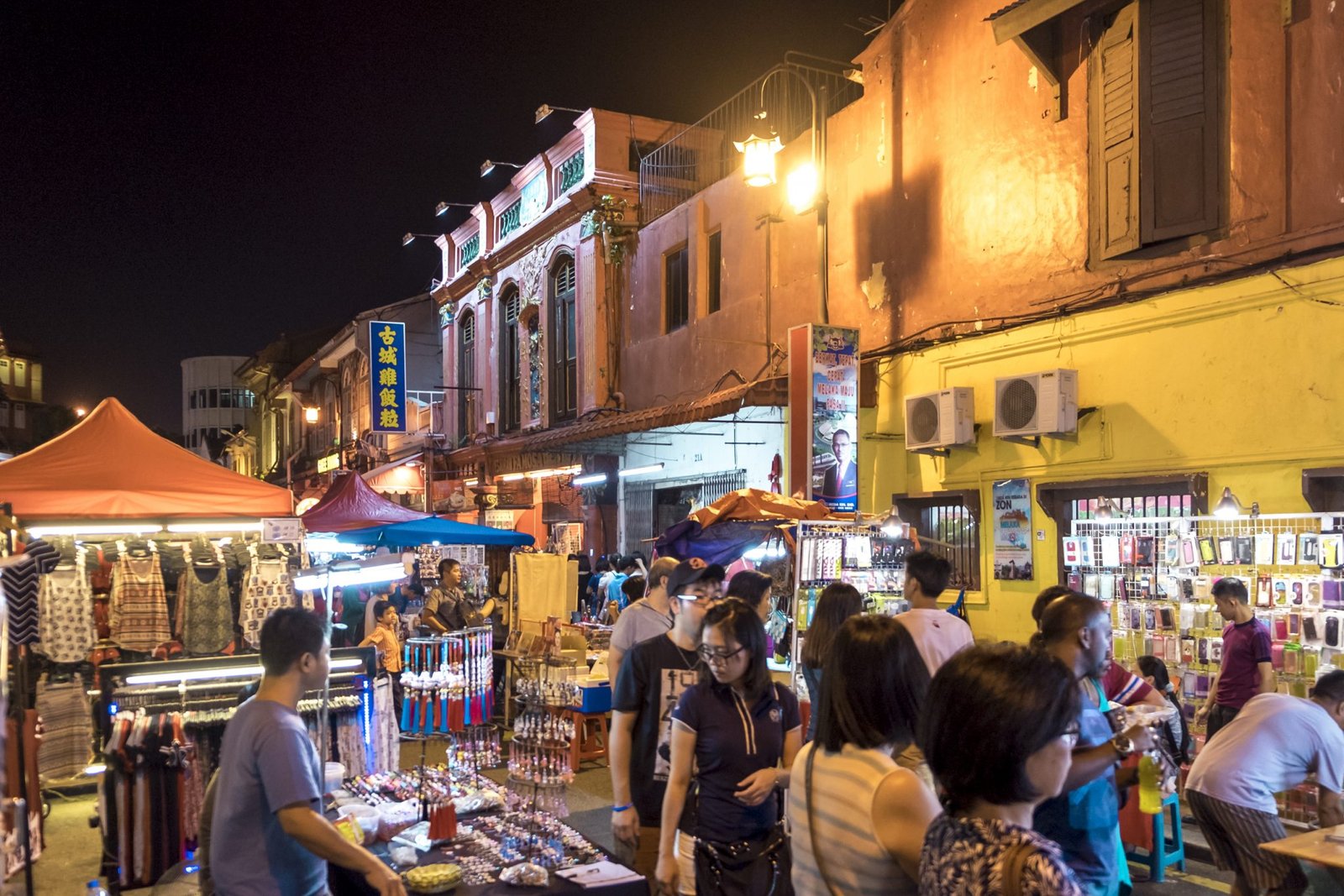 Different story with Malacca, for me if you are a family with kids you'll enjoy Malacca even more than Georgetown. The government does want to make this a tourism spot, so they prepared a bazillion of museums to visit here. I don't think that's something an adult would be interested in but it will be a great idea to visit with kids. An educational holiday, getting them to learn something when they don't expect it. #tricky
Au Naturale // Le Arts
Again in Malacca, you also have the famous Malacca river with the river cruise. One attraction that everyone seems to love, kids and adult. I, in other hands, didn't really looking forward to the cruise for a reason. (read: Top 8 Attractions in Melaka) But I do agree that they did a great job turning what could be a boring river into something that everyone can enjoy. There is music playing out at night, street art, and the lights create a really nice ambiance altogether.
In the other side of the spectrum, Georgetown is well-known for its mural by Ernest Zacharevic. It started in 2012 when he created the six murals and installations as a part of the George Town Culture festival. From then these murals now have become the part of the city itself, even known as a cultural landmark which you can always tell by the lines of people lining to take pictures. Adding to that are more mural and street arts by an unknown artist which created the city characteristic. We have a great time "hunting down" these murals which we have shared in the Penang Treasure Hunt.
 In a Nutshell
Both cities have their own charm and character, some may feel really similar but once you visit them than you would know the different. None is better than the other, of course. It's all down to your preferences. I think the point is not to compare and pick point the different, but to enjoy your time traveling there with all the things each city could offer.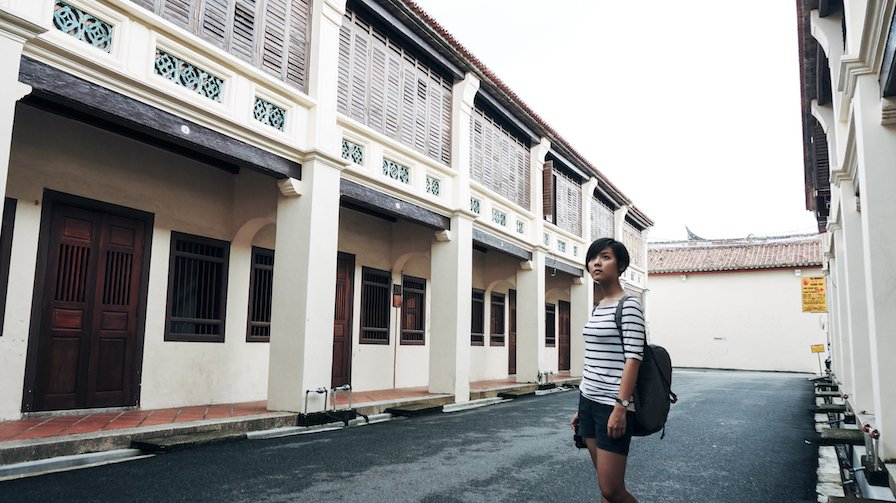 Well, I hope that helped you in some way. Maybe it inspires you to go to either one of them or even both of them. If you ask me then I would say just visit both! Also, read our Penang Travel Journal and of course, Melaka Travel Journal. There is another blog coming up about another city in Malaysia, soo exciting! Keep your eyes peeled for that and until then, see ya!
---
 SPONSORED
Thanks for reading! Check these links below if you want to get some deals on your next trips 😉
---
Below is our itinerary map in both Malacca and Penang. There will be more stuff added (once we remember them LOL) so make sure to check this again!