If you read the other post about our Macau Trip, you must've already known our Macau itinerary. We spent 2 days 1 night in Macau staying at one of the most recommended Hotel and Casino, Venetian. But, you know as I said on the other post, you can actually enjoy Macau in just one day if you prefer not to spend overnight there. Here's how you can do it.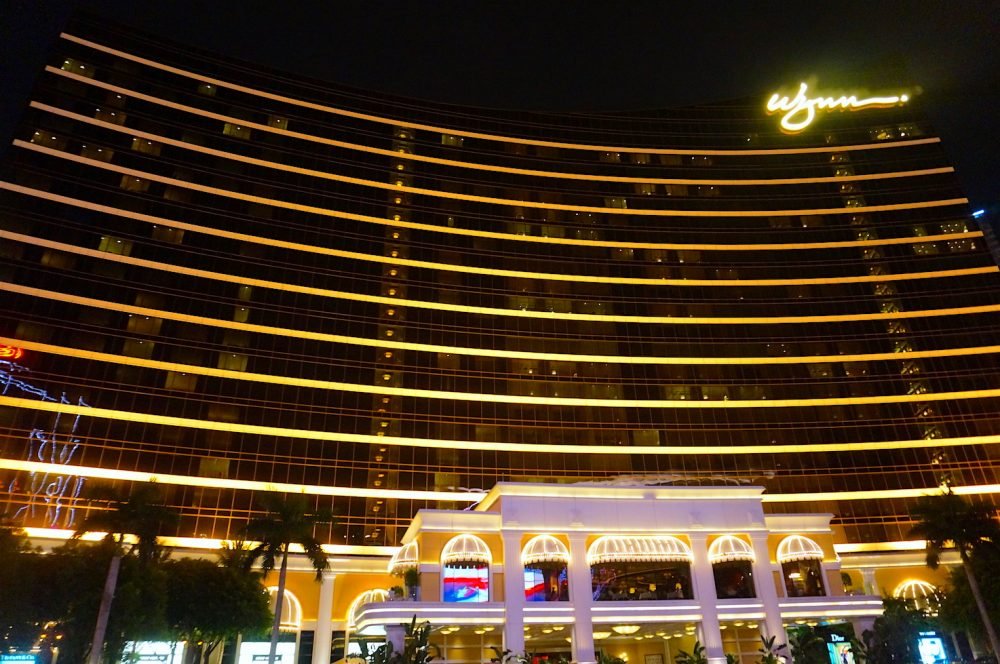 Located to the southeast of Mainland China with one country two systems like Hong Kong, also as one of the world-class tourism industry in the world, Macau offers a lot for tourists or traveler to enjoy it. Either you are a gambler, which Macau can be a paradise for you, or you're just a vacationer that travels with your family, it still one of that place to go.
Transport
Usually, people are just coming to Macau for a short period of time, since you can cover most of the Macau in only 2 days (at least that's what I think). That's why a lot of tour & travel company goes only for 1 or 2 days itinerary with Macau, then continue with Hong Kong or China.
You can fly to Macau if you prefer to go with flight. Just go check for the tickets. But as what will most people do, you can get to Macau by ferry from Hong Kong, you can read for more details here.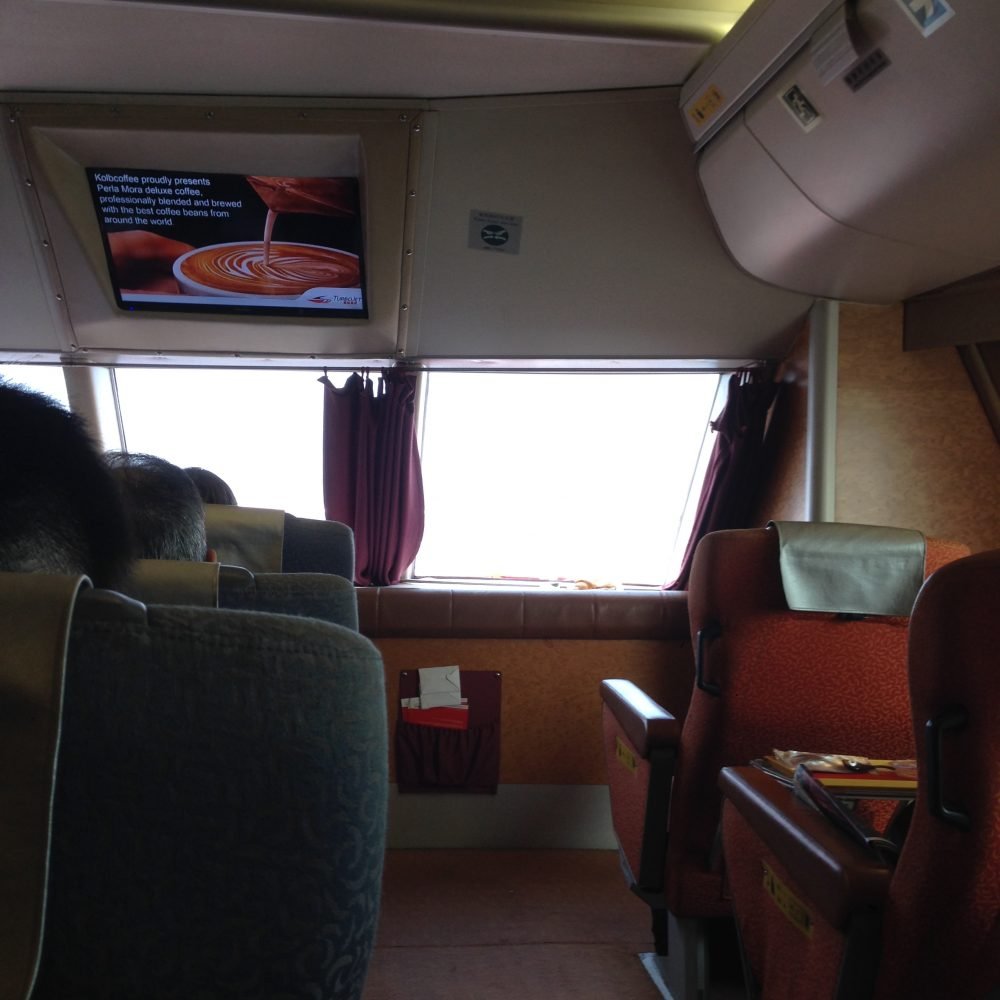 Casinos
Gambling is one of the major industry for Macau, making up to 50% of the economy. Labeled as "Monte Carlo of the Orient", Macau has 33 casinos, of which the biggest is The Venetian Macao. Twenty-three casinos are located on the Macau Peninsula and ten on Taipa Island.
I do recommend some of the casinos, for only in a 1-day trip. And this casino hopping can be done without cost for transport, thanks for the free shuttle bus! Just hop on the bus with the paint of the casino that you want to go. From casino to casino, or you can change bus at Ferry Terminal (exchange point).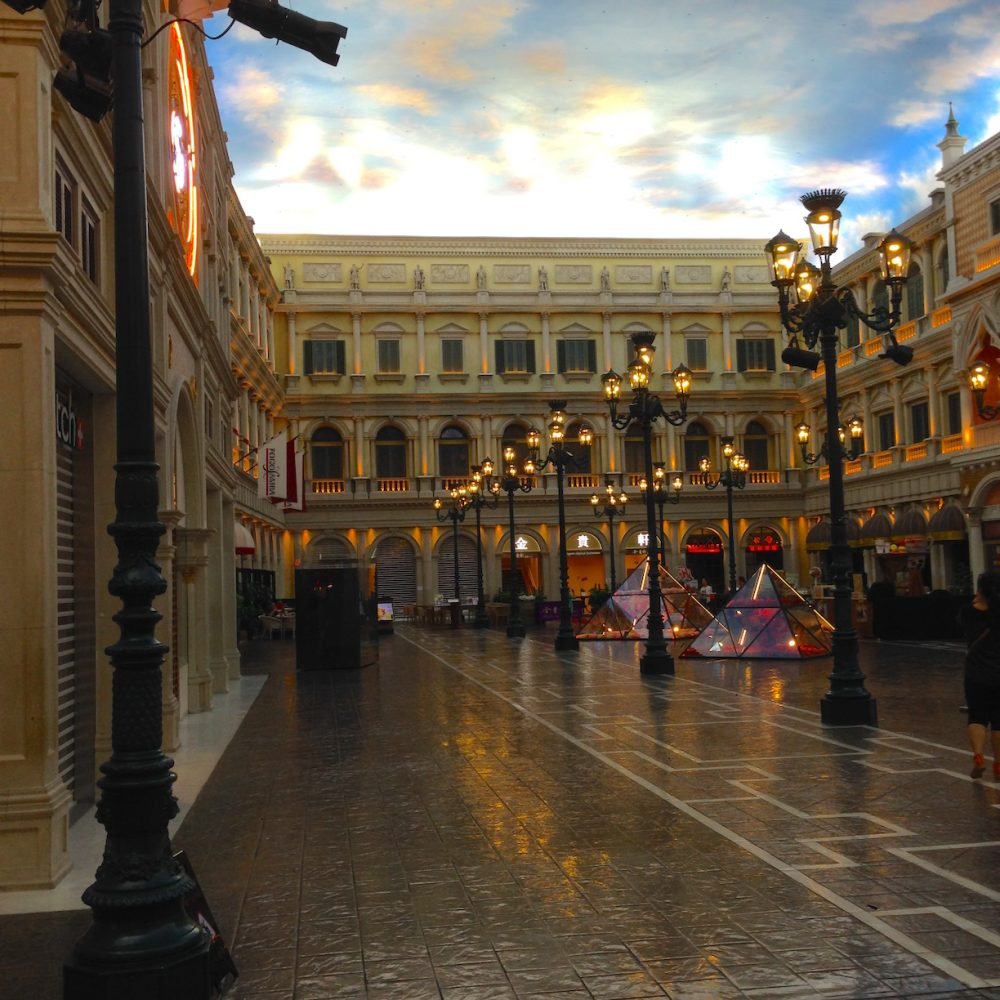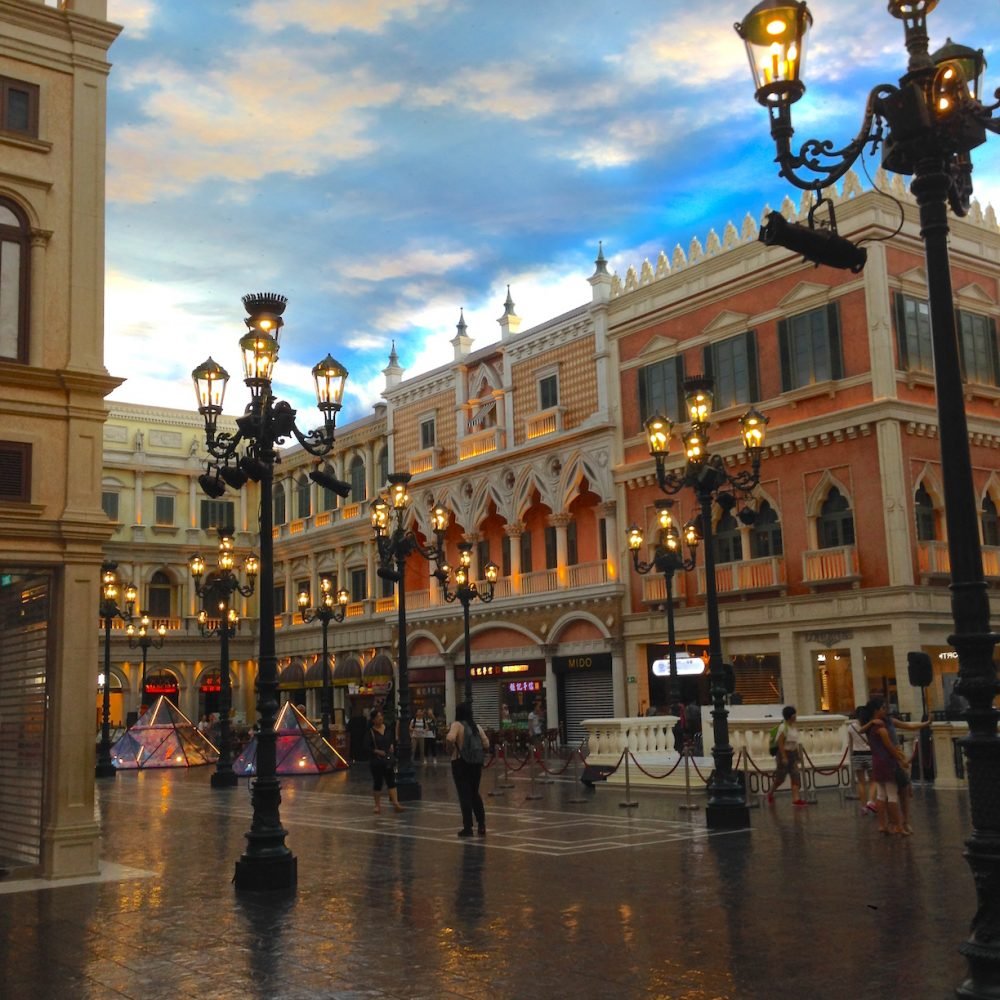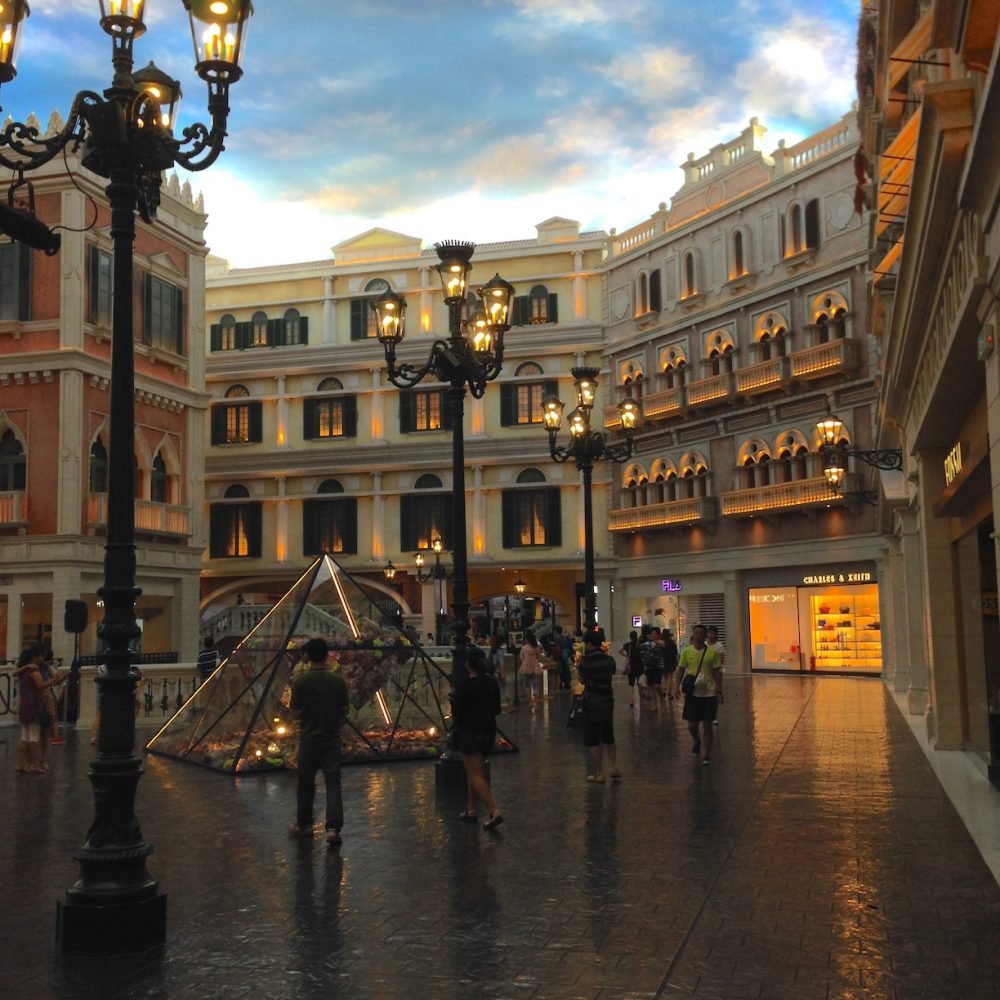 Well, there's a lot more from casinos that you can visit in Macau, it's easy to get lost eating, shopping, and sight-seeing the shows. But for the sake of 1-day itinerary, you don't want to just spend all your 1 day in casinos, right?  Okay, enough casinos, now check out some exciting places from Old Macau.
The Historic Macau Attractions
After enough playing with casinos and the modern part of Macau, I suggest you see some history. Well in terms of 1-day itinerary, it probably better for you to start your day in Macau visiting these historical attractions first, then enjoy the casinos.
The best place to experience the history of Macau with such limited time is to start with going to the Senado Square. You can read some of our travel journal enjoying the historic site of Macau.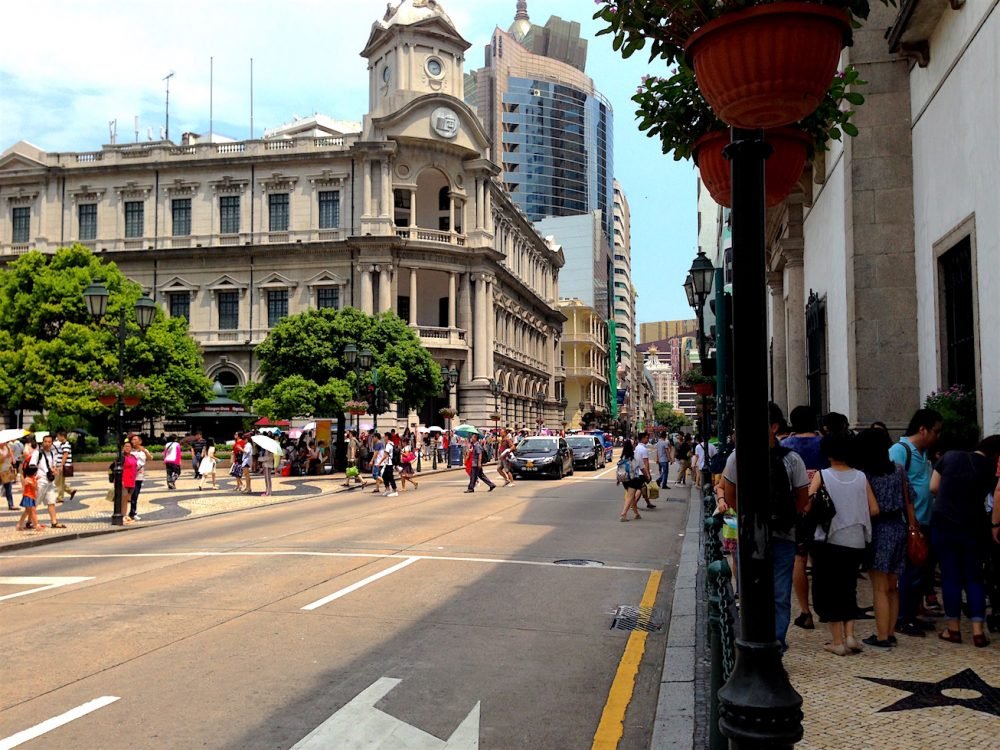 Senado Square Area
First maybe The Historic Center of Macau. You can take a short free bus ride from the biggest casinos and hotels, such as the Venetian to historic Senado Square (The Largo Do Senado). They leave about every 15 minutes.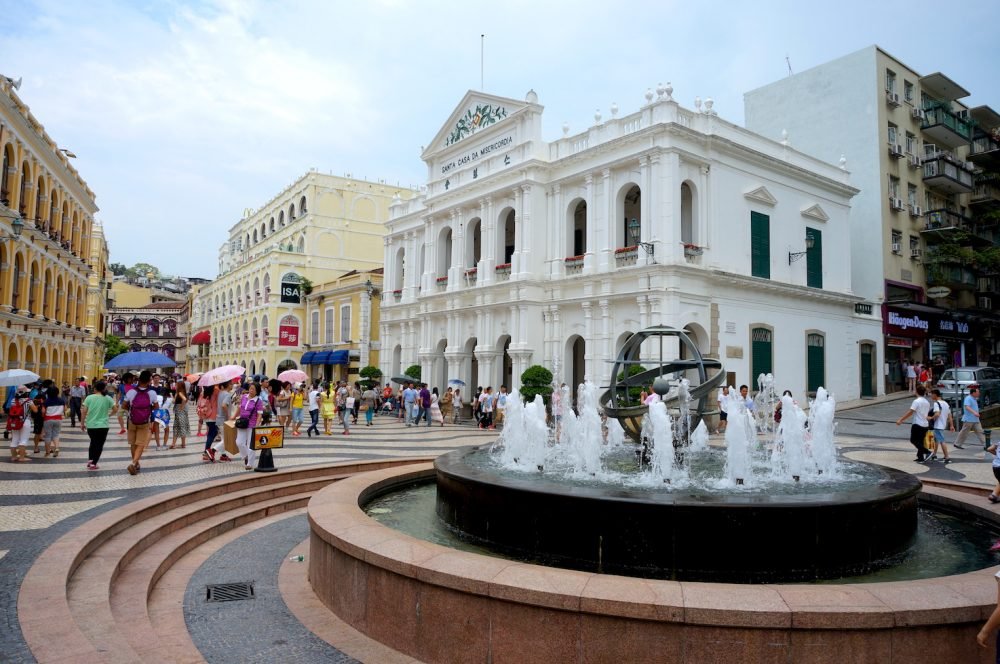 And then from this square, you can start walking to see more history attractions. Such as San Ma Lo, Leal Senado Building, The Old Post Office just right at the corner of the Senado Square, keep walking straight through The Fountain where the crowds are. You will pass another photo spot, the St. Dominic's Church.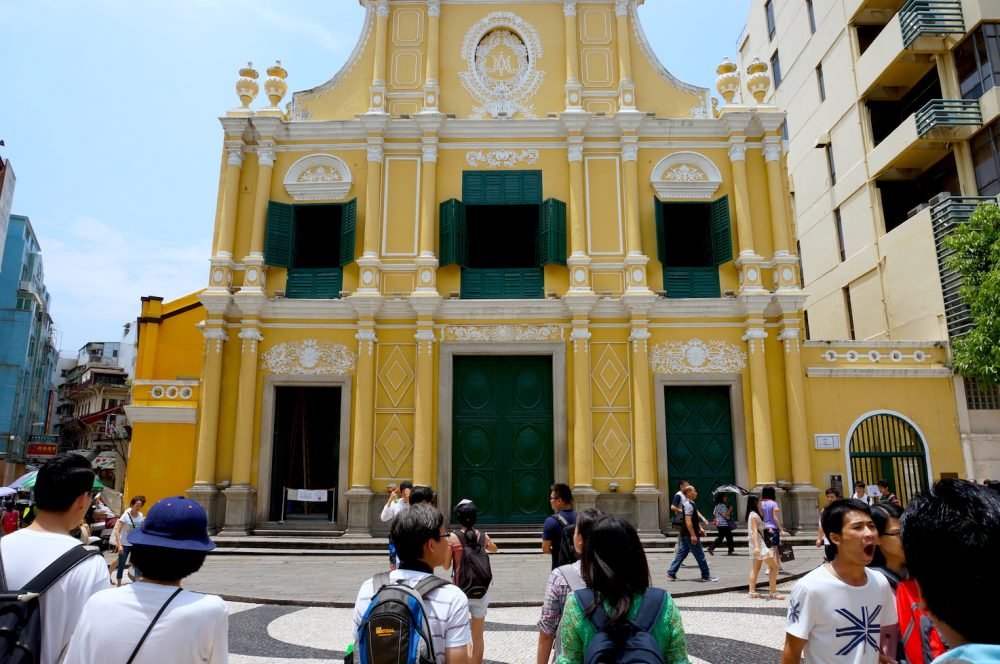 Ruins of St. Paul's Area
Keep walking along the streets, just read the signs so you can decide what place do you want to go first, which direction. If you follow most of the crowd are going to the St. Paul's Cathedral or known as Ruins of St. Paul's. A building dedicated by the Portuguese to St. Paul the Apostle. It is one of the best-known landmarks in Macau, tourist's favorite spot.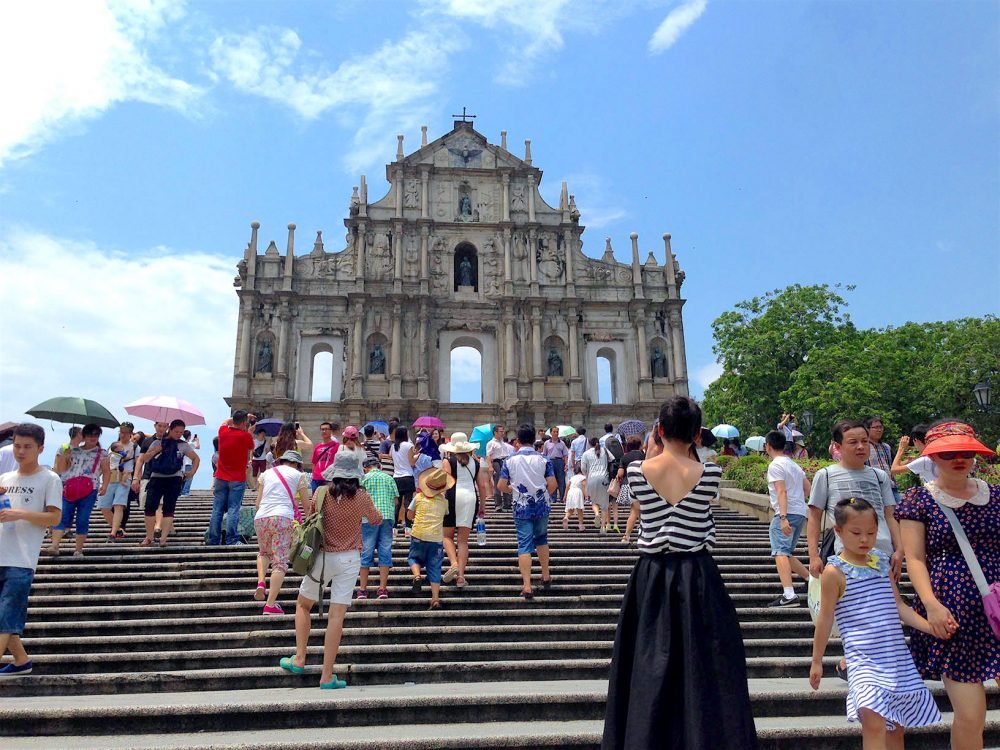 Do make time to visit this place. You won't regret it. And then you can go within the walking distance to Monte Fortress, which was built in 1627. The fortress and the Macau Museum in it are probably the best places to go to learn about Macau's history and culture. Museum tickets cost 15 HKD. It will usually take up to 3 hours to cover all these places, it's a common thing for tour and travel companies to have this itinerary.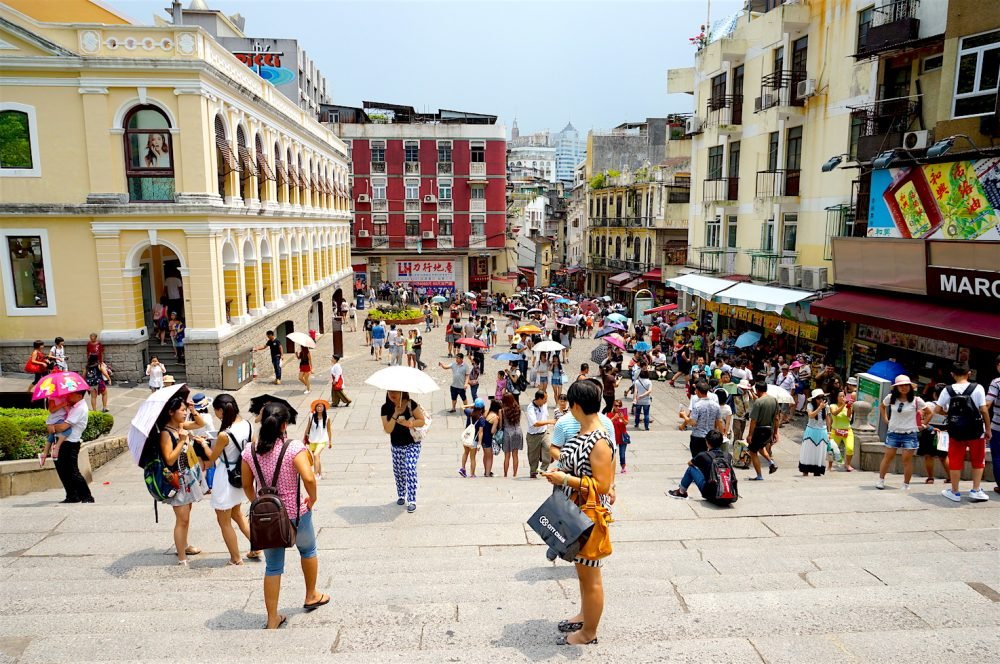 It's wonderful to visit places that are listed as UNESCO World Heritage sites. If you enjoy Chinese herbs, there are good traditional herb shops around it such as on Da Jie (Main Street).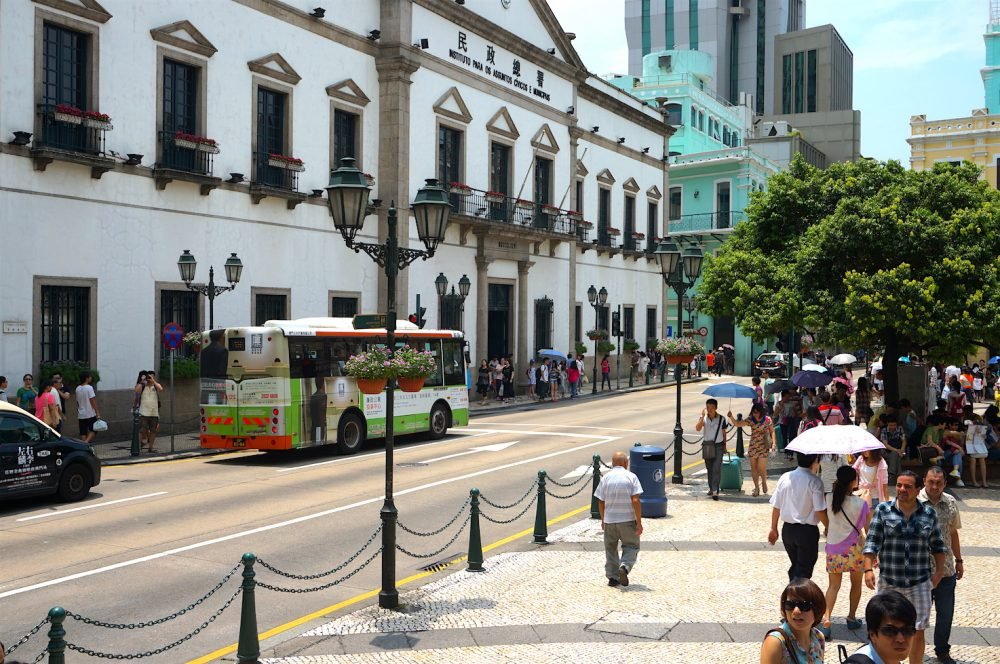 Best Practice For This Macau Itinerary?
I would suggest to finish this historical Macau itinerary before mid-day, so you can enjoy another side of Macau, Casinos. Old Macau first, and then the modern Macau. That way is more convenient.
Don't forget with your limited 1-day itinerary, you have to be very careful with your timing from place to place. Plus, if you're going on a weekend you might really want to pay attention for the ferry back. The ferry that leaves from 5 – 9 pm usually ran out of tickets very fast.
My personal experience, we're going to the ferry terminal by 7 pm, thinking about leaving by 9 pm. Guess what? We're stuck until 00.30, the last ferry leaving. And that we still have to rush to buy some last tickets before they ran out of it.
That's some recommendation from us if you plan to spend 1 day in Macau. Do enjoy Macau in your own way, the city itself is really nice. Hope you enjoy your trip!
---
---
Here's a map of the Macau Itinerary recommendation based on this post.