If you're the kind of traveler who likes to do all the preparation by yourself whether your flight, place to stay, or even attraction ticket, then keep reading. We're trying to share some resources that we use and some recommendation. Everyone must have their research time finding the best deal for each destination.
That's why we need to be savvy enough knowing which site will give us the best deal. And of course, as a disclosure, some of these links below are affiliate links, which means that if you use links from our blog, you help us to keep going with this. Much appreciated!
---

This site is what we used the most for our booking in Asia. They often come up with a special discounted rate even if we're booking a place last minute. And you gotta check their PointsMAX program. It's a loyalty program that adds points to any loyalty program you choose every time you made a booking. Plus, they have a great deal up to 30% off for Agoda insider deals.
---

With booking.com new deals listed every day, you can find the best price for your stay. More than one million properties listed worldwide, this site offers great deals, free cancellation with no fees. Many times we find prices from this site is the lowest compared to many booking sites. Check them out!
---

If you want to feel like a local when staying at your travel destination, Airbnb is the answer. Not just you are able to find a very affordable and nice place to stay, the host is kinda responsible for being a good host, such as giving you some recommendation for food, places, and other information that only locals familiar of. Some even willing to accompany you or take you to places. And if you sign up using this link, you will get free USD 23 as a travel credit for your first booking.
---

Now, if you're confused with so many websites to do the booking for your stay, you should definitely check this site. Lately, price comparison sites for traveling have been pretty famous.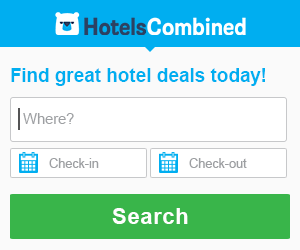 It simplifies our research process for comparing prices from different sites. Hotels Combined automatically filter the lowest price you can get from many different booking sites at once. I used this site a lot find what's the cheapest price and it works great.
---
A great site to find the cheapest flight fast. Rather than checking multiple sites from different airlines, this site finds the best flights deal for you. Love the app, though. Maybe if you're interested in visiting my country, Indonesia, check the price here.
---
If you're Indonesian, you must be very familiar with this site. It's a great site for booking flights and accommodations. I used their app many times, they always have this promotion going, whether from certain bank credit card promos, Friday deal, Monday deal, etc. And the bundle promo (flight + accommodation) for further discount.
---
Another great booking site for Indonesian, tiket.com also have great deals for local flights and accommodation. Great for booking locals and SE Asia. Check out their offers! If you are locals, definitely use this. Or if you're a tourist who's trying to find a local flight (Indonesia), hotels, or attraction use this search box below.
---
With Klook you don't have to worry about your attraction tickets. Their e-ticket system really made traveling easy. Let's say you want to go to Hong Kong Disneyland, you can just tap your way in with the e-ticket on your smartphone. Seamless and safe, just as they said.
Check out their exclusive offers for theme parks such as Hong Kong Disneyland, Universal Studio Singapore, and much more. We put a relevant link for each post according to what attraction we share. So try to explore our blog.
---

Never travel without insurance. Even more, if you're going to a far destination or you're going with expensive gear such as a laptop, a camera, etc. Make sure you're covered well with a good insurance. World Nomads is a great insurance for us travelers, easy to get, affordable price, flexible, and you can even extend or buy when you're already on the road. Get a quote for your next trip, better be safe than sorry.
---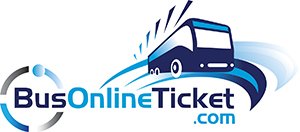 If you're looking for a convenient transport in Singapore and Malaysia, even some part of Brunei, Thailand, and Indonesia, then BusOnlineTicket.com is the solution. It is a one-stop online booking portal for bus tickets that features a large number of bus operators majorly in both Singapore and Malaysia, going through over 3,000+ routes within these two countries.
Easy to book and great price. Bus tickets, train tickets, ferry tickets, airport transfer, even some hotel. I've been using this platform and really recommended it.
---
My other favorite site to book bus or train tickets is Easybook. They provide services in Indonesia, Singapore, Malaysia, Thailand, Brunei, and Taiwan. Making them the biggest in South East Asia. They have great prices, I booked my bus ticket from KL to Melaka with Easybook. Very convenient.
---
Ever since Uber launched it service back in March 2009, it has grown massively all over the world. Uber has revolutionized the way of transportation. Which play a very important role for us travelers. Nowadays, who doesn't know or use Uber? If you are that person, then you're in the right place.

Uber offers a free ride for both of us if you signed up using this link. You can also get another free ride if you invite your friends or family to sign up with Uber. In my personal experience, riding with Uber has saved me tons of time, energy, and money. Sometimes you're traveling to a country which not yet supports a good public transport system. This is where Uber is my choice.
Not just this is a very convenient way of transportation when traveling, it is also a useful one. I got so many references and stories from Uber drivers about local hangout places, local foods, etc. So much win. Not to mention, their price is very affordable.
They also offer a good money for you guys who wants to be a part of their big family. If you have a car, a driver license, and a communication skill, you can sign up as an Uber driver as well as a local tour guide for travelers like me.
---
That being said, one of the keys to having a great travel experience is great resources. There's a lot of sites offering great content and deals, but I believe we all have preferences. Those sites above are some of our best recommendation. Of course, if you use those sites with our affiliate links, we'd be very grateful for your support. It costs you nothing, though. Many thanks!