Though we're not really living a full backpacker travel lifestyle that much, sometimes we just kinda want to try what is it like to sleep in a capsule hotel. That brought us to stumble upon this Container Capsule Hotel when doing our research about Ipoh.
This is a review post to share my opinion about Container Capsule Hotel in Ipoh. If you haven't already, you can read our Ipoh travel journal series from part 1, part 2, and part 3; just so you can merge well with our stories.
Container hotel was our first choice when planning the itinerary, simply because its location that is just 5 minutes walk from Ipoh railway station. We arrived at Ipoh by train, so this seemed to be logical. Who knows what I see was kinda beyond what I expected.
About Container Capsule Hotel
The first impression of this hotel was a great looking hotel, a really well infused urban retro old looking blend with "semi-jungle" nature accent plus the authentic heritage neighborhood surrounding. That's an A Plus from me.
However, it surely seems new, I think they're just around since 2015. So yeah, it's brand new and legit. Even their lobby is a well-thought design with how they look, inspired by the golden era of Ipoh, known historically for tin-mining activities in the 1920s to 1930s.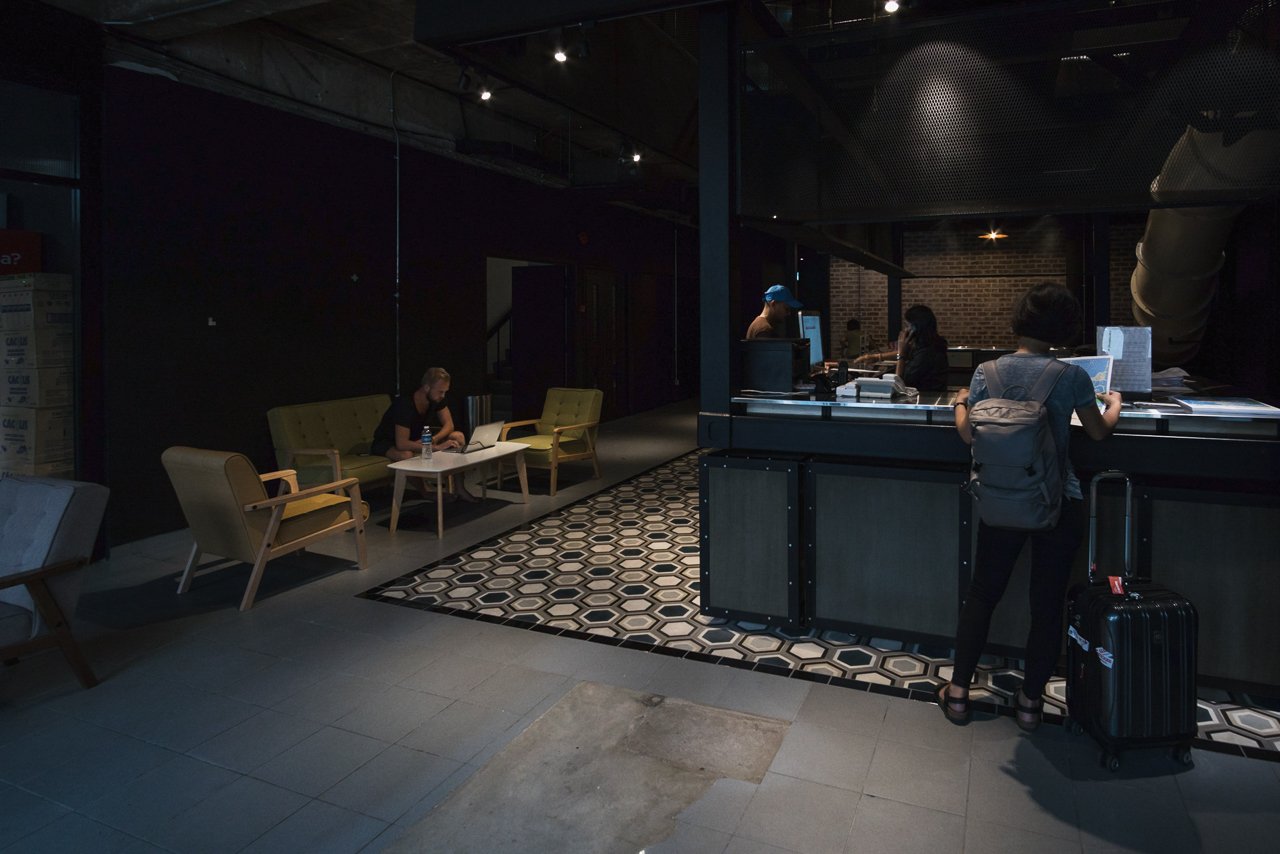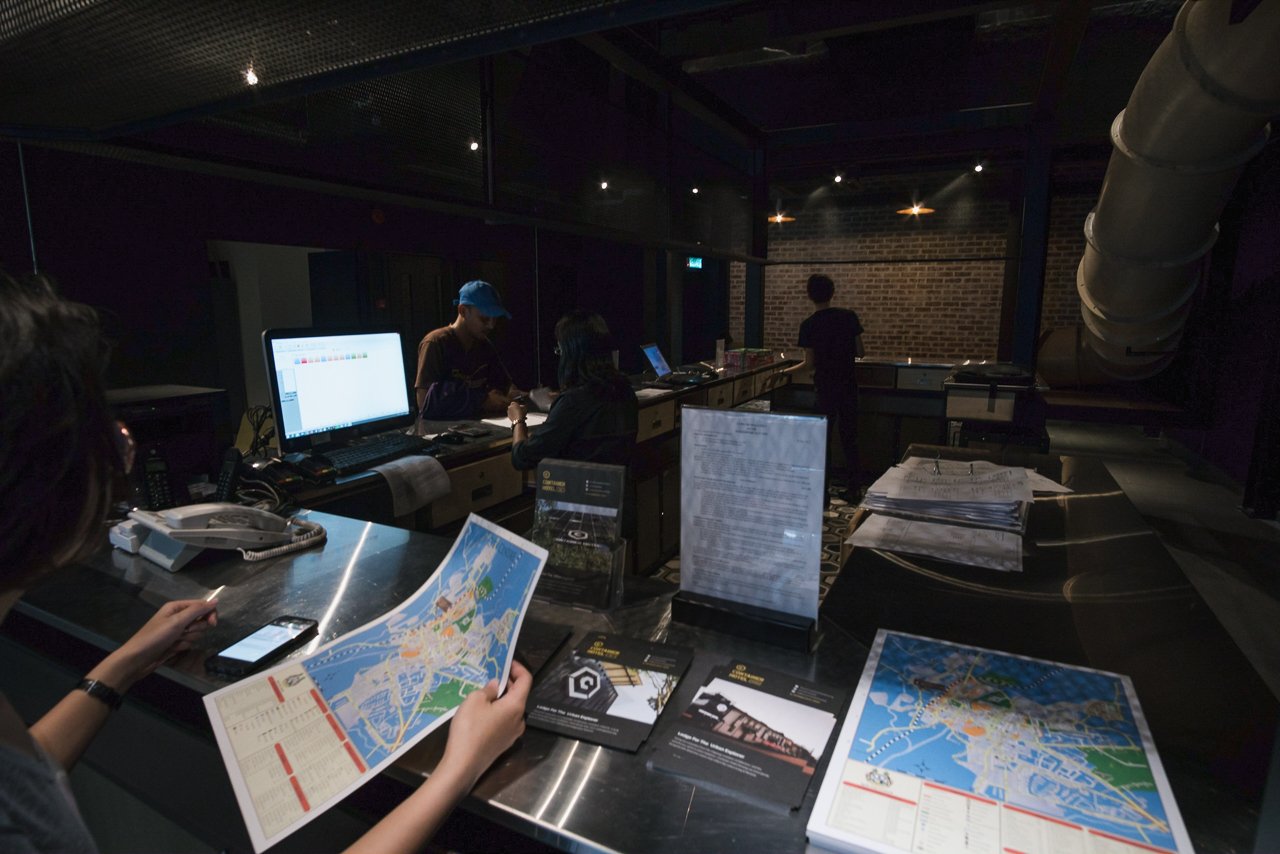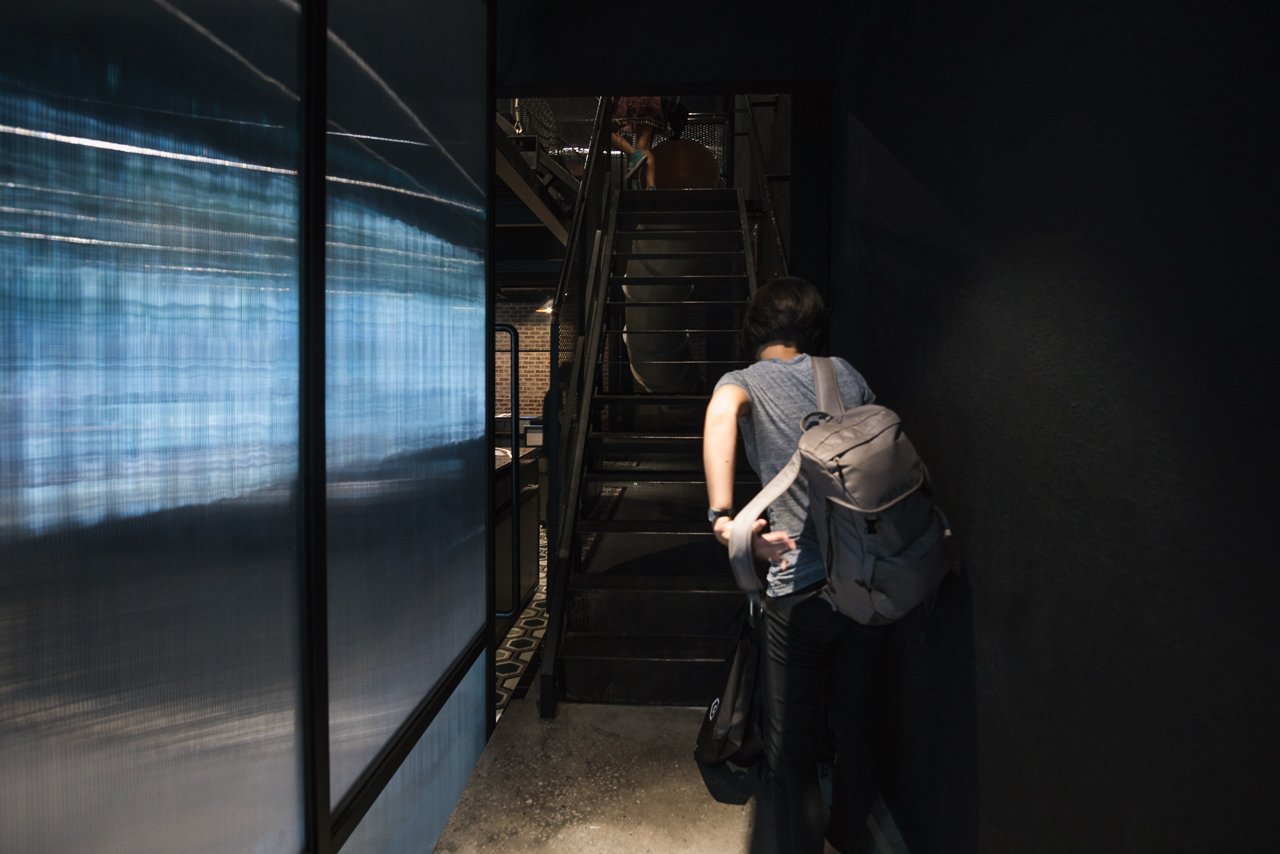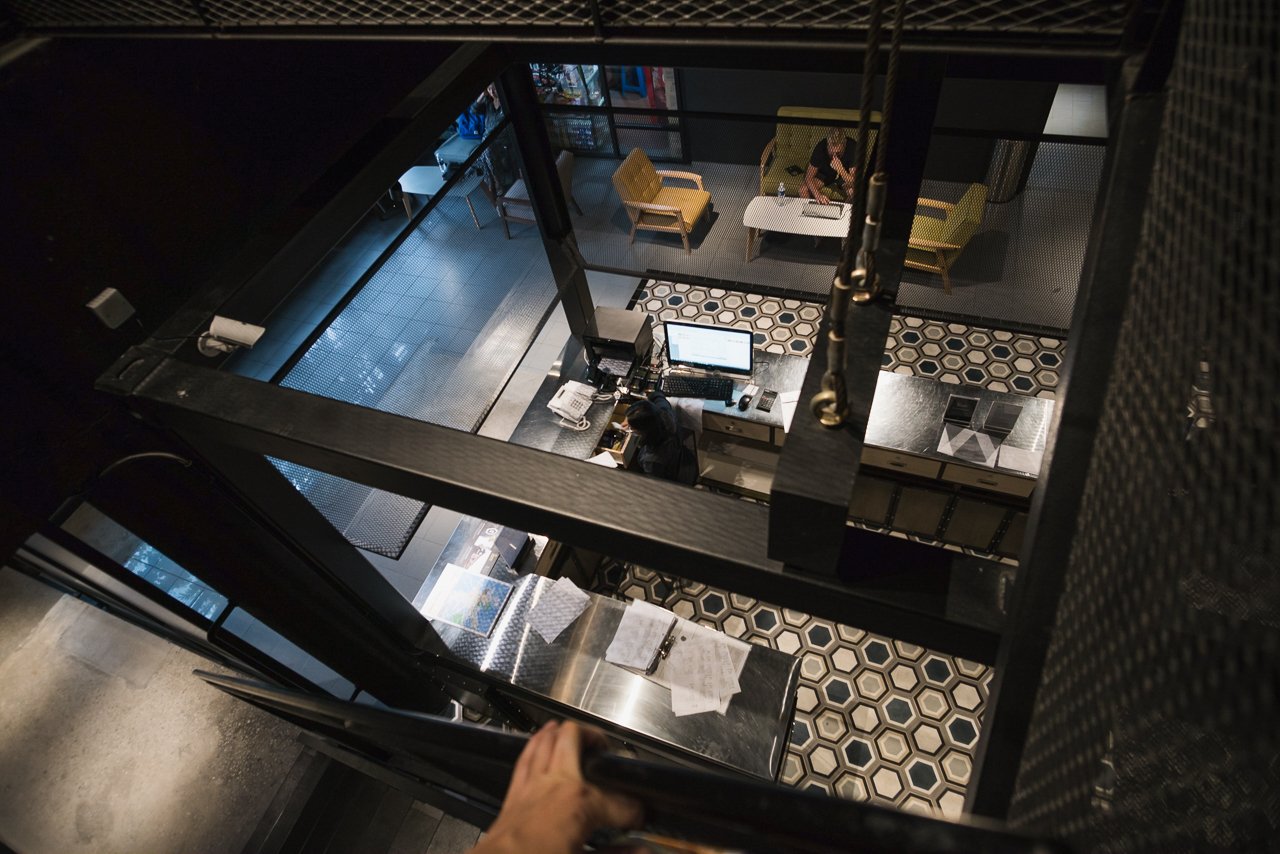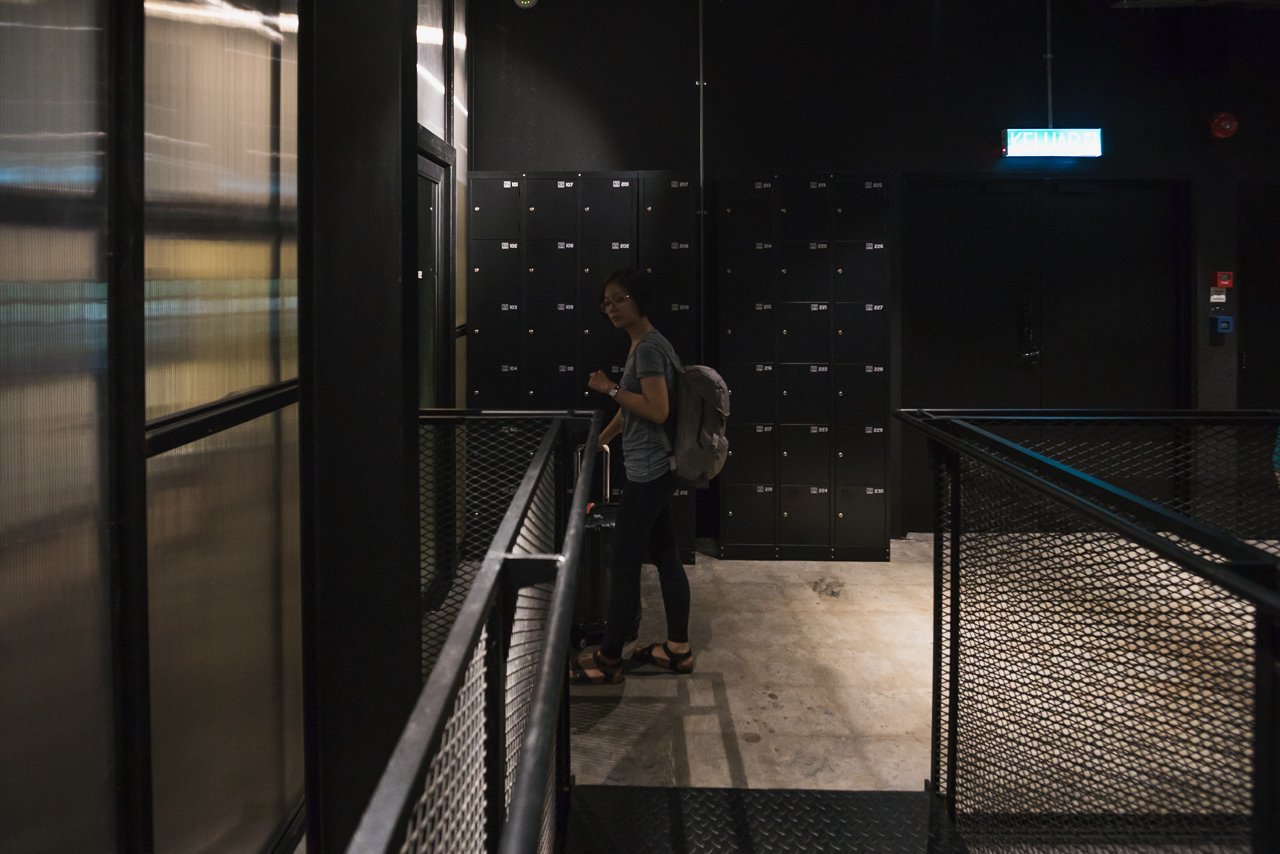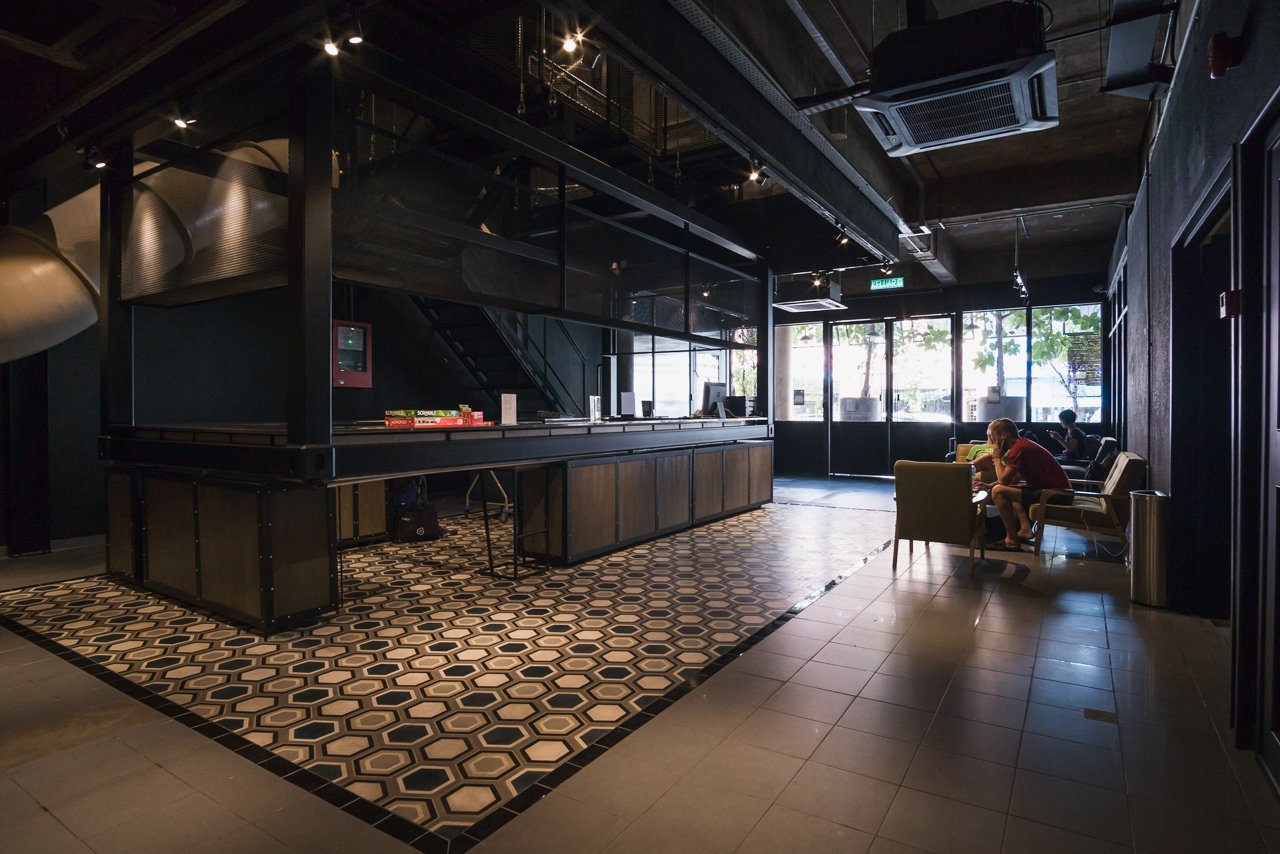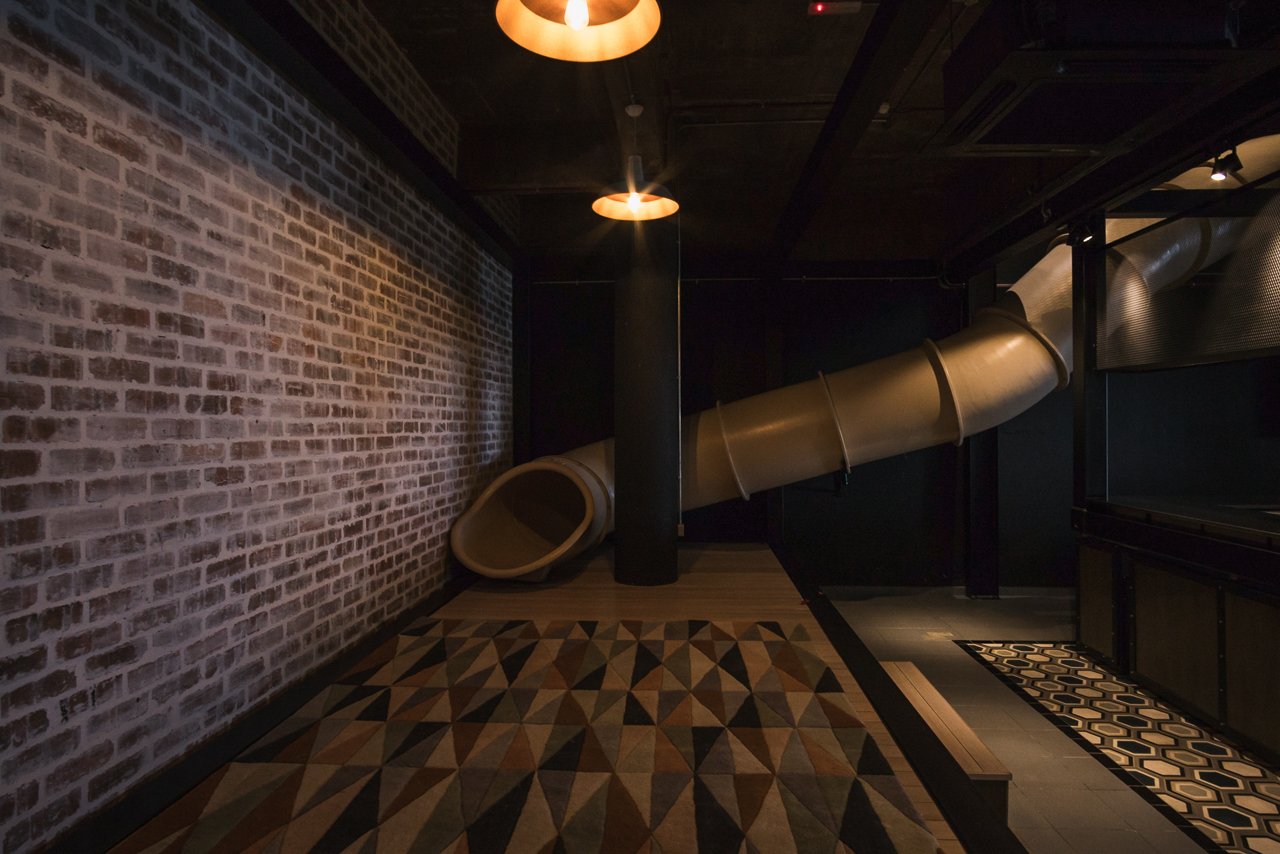 It looks just as unexpected as their outer appearance, that's nice. There's also a slide going from the second floor to the lobby because taking a stair like normal people is boring, right? Great additional entertainment, by the way.
To foster the arts in the community, we transformed the interior into a creative space for aspiring artists to display and share their works of art. For that, we strive to make your stay an artful and memorable experience imbued with Ipoh modern and classic charm; a dose of cultural fusion which feeds the travel bugs' curiosity.
The Room
After a smooth check-in, we took the stair to the 2nd floor, where our room is. There are two sections (rooms) in that floor, each contains several capsules. Yes, it's a sharing of space, read the title, please.
We notice two things, it's really clean and it's really cold. This is the cleanest of the cleanest hotel we've been out of 4 different hotels we stayed in Ipoh. And yeah, it's really cold, which is nice to give your body a relax temperature to rest out of the hot humid weather in Ipoh.
We booked the double bed capsule, which is seriously comfy enough. At first, we're just not used to the space of a capsule bed, but then we tried to rest. Hey, it kinda feels more spacious than it looks. Enough to fit both of us and all our bags and stuff.
They also provide you with a safe box underneath your capsule compartment to keep your belongings, and it's pretty big, we can fit a lot of things inside. Looking at how they smartly designed and well-planned layout, such a great use of space.
…transforming the heritage building into compact modernized capsules by infusing smart design in the use of space, and functional elements to create a unique lodging experience for the adventurers as they explore the charm of the city.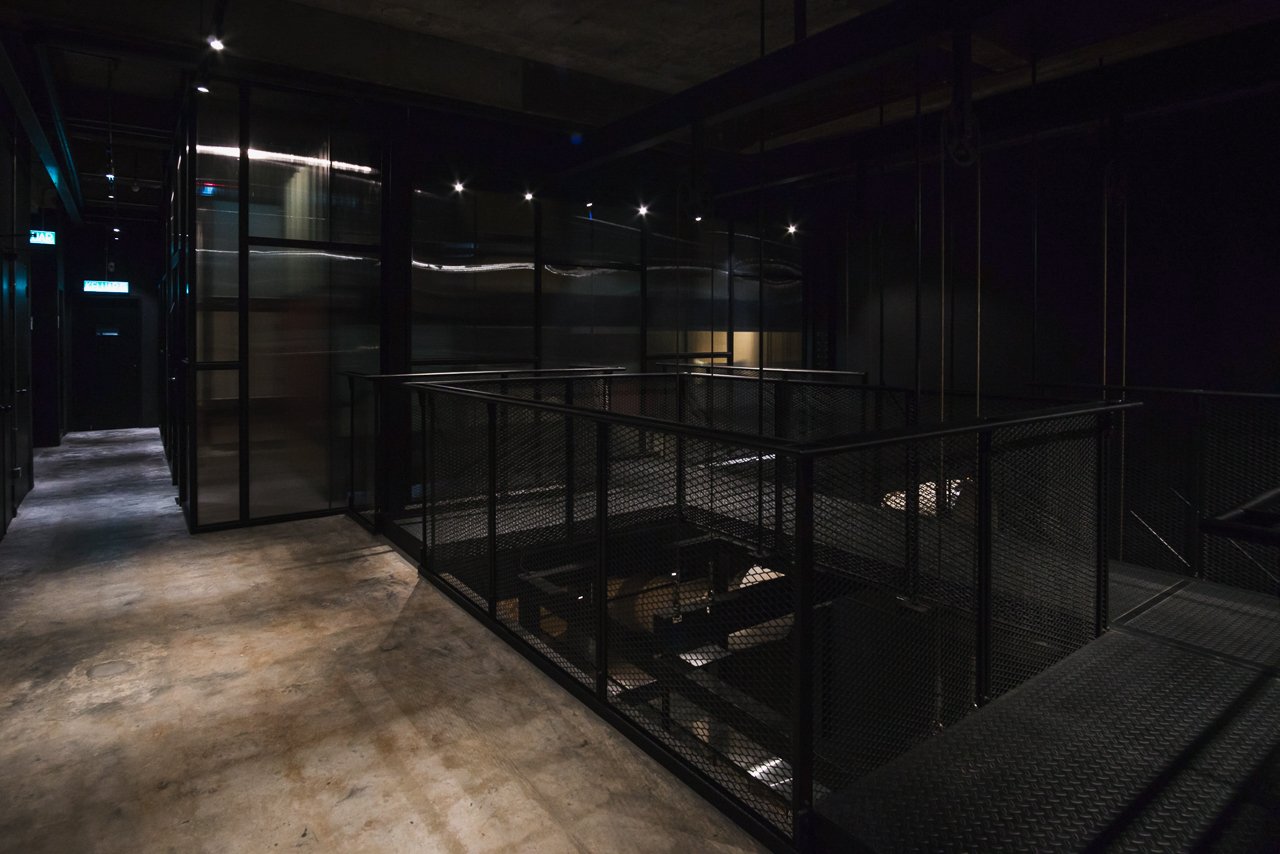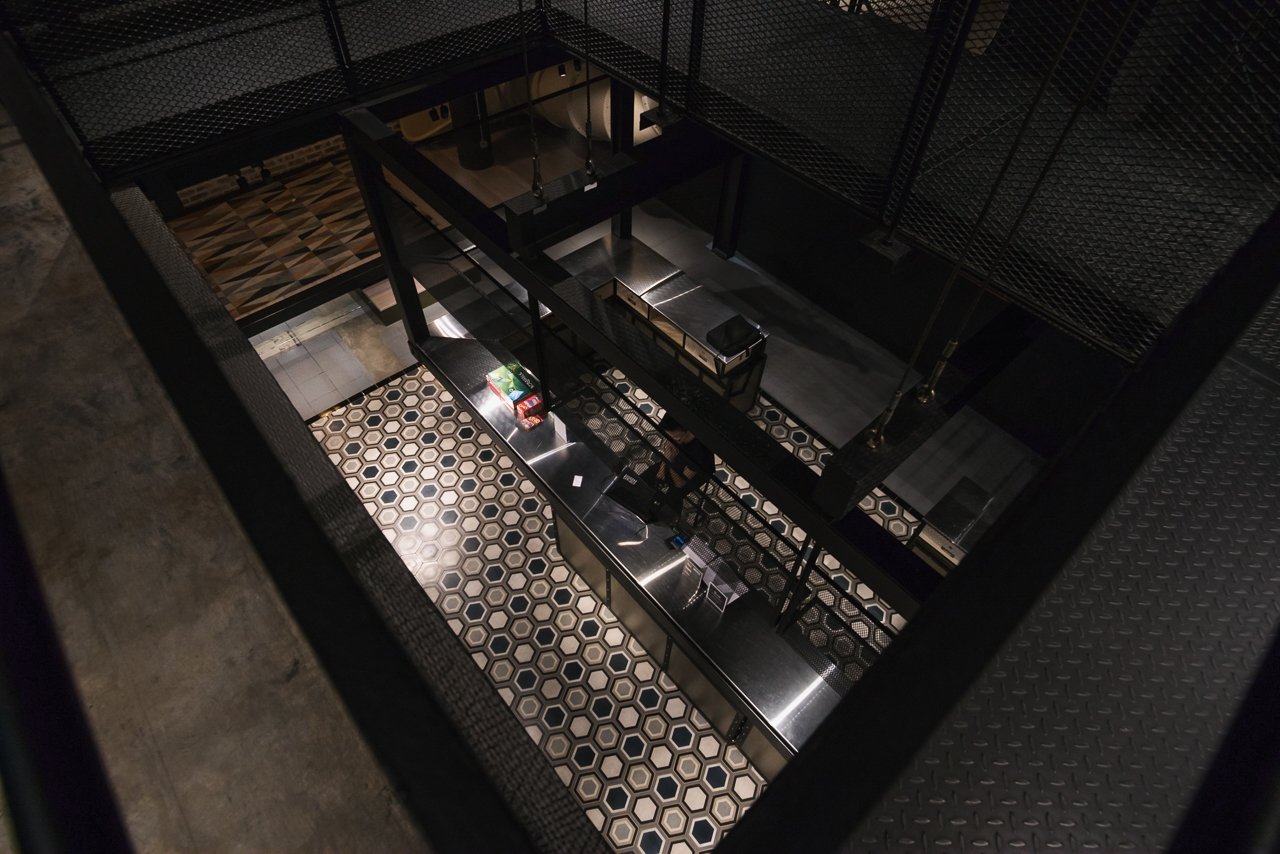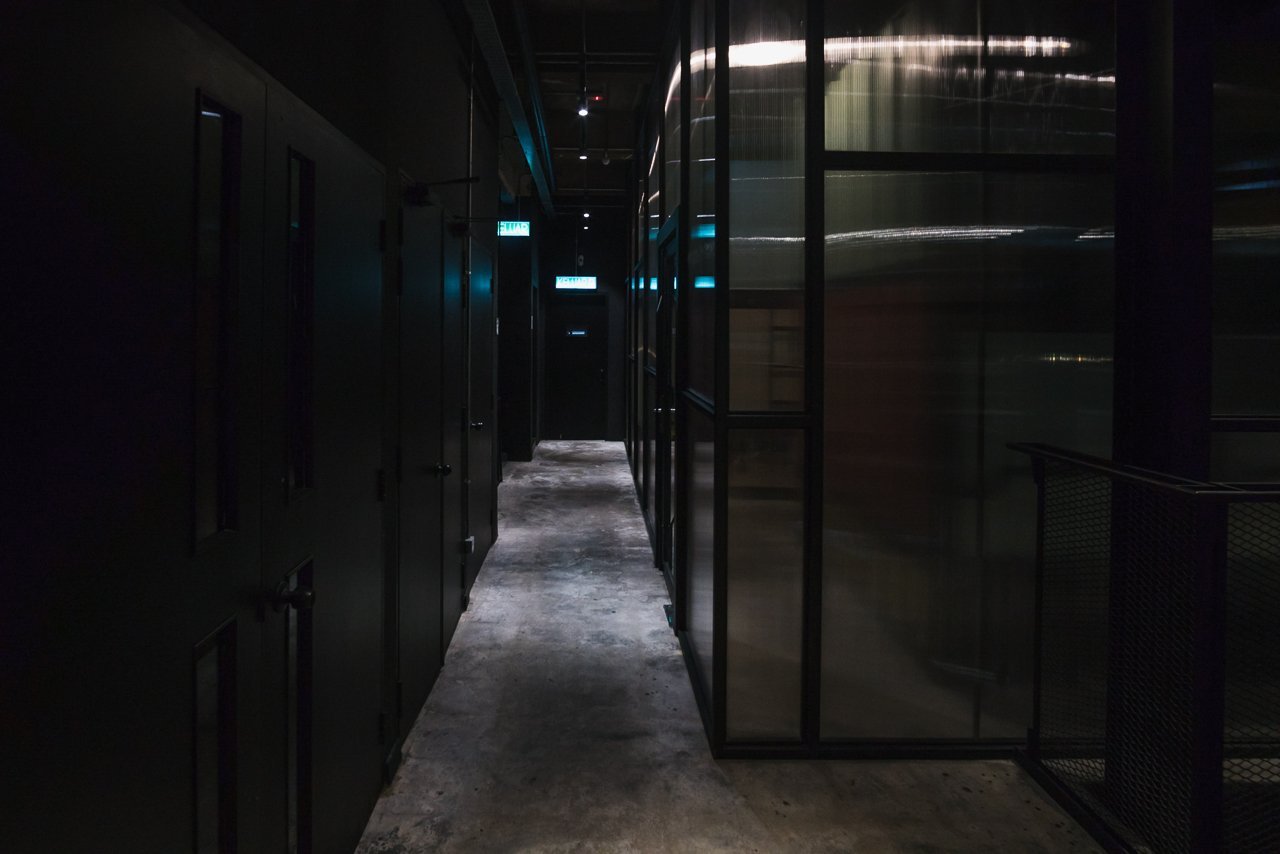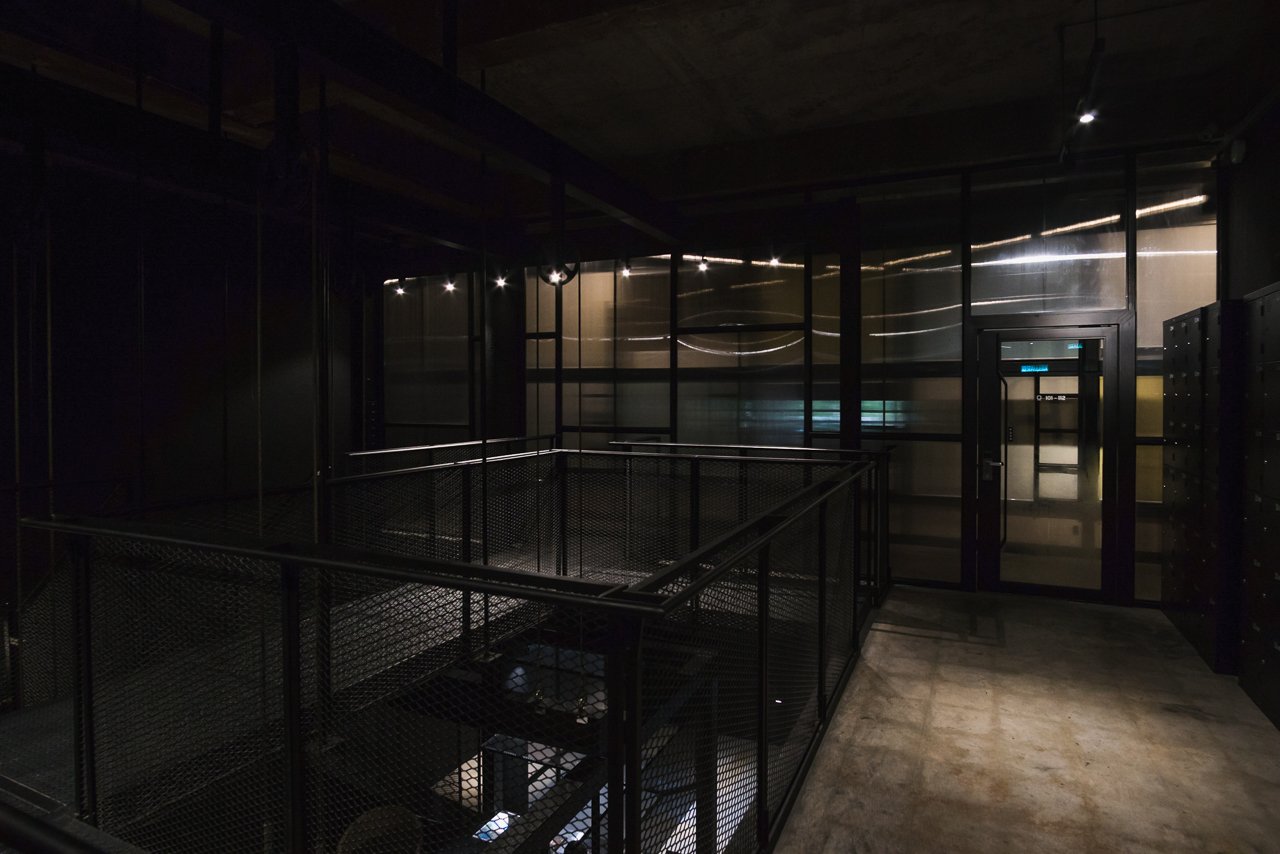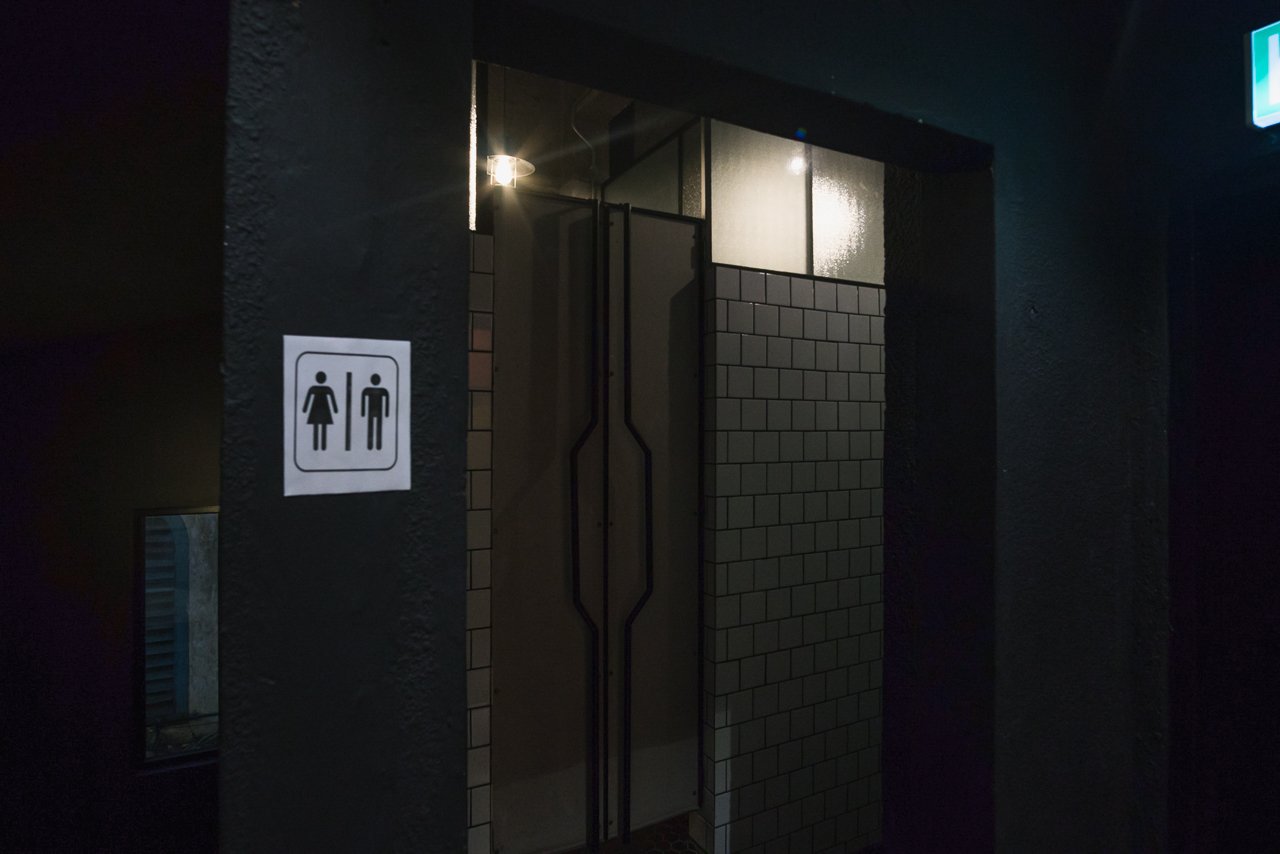 Facilities
When checking in, you'll get a tote bag containing the amenities; mineral water, towel, and toiletries for each person. Even the towel was not a cheap thin one, but of a good quality.
In the capsule compartment itself, there's enough lighting to lit you inside. There's also a capsule temperature controller which comes in form of a ventilator fan.
Mind you, it can get so freakin' cold, we had our capsule warmer than the dorm temperature.
Don't worry about the electricity socket, they give you one, just bring an extension with you. It's mandatory every time you travel nowadays, right?
A simple big enough knock down makeup desk with a small mirror enough for one face. What do you expect? I seriously think it's enough, it's a capsule hotel guys.
Sharing bathroom and toilet just across the dorm, which is again, neat and clean. Nice shower with warm water, soap, and shampoo, more than enough.
Upside & Downside
There are of course upsides and downsides like most hotels usually are. Perfection is really not the thing when traveling.
Upside:
Hands Down Dirt Cheap; RM 52 / night, are you kidding me?
Good Location; old town, heritage trails, really close to many famous attractions and food.
Facilities; given the price you pay, this is a win for us travelers.
Cleanliness; cleanest hotel we've stayed in Ipoh.
Free WiFi; of course, it's 2017. But hey, it's working well.
Slide; slide your way down, baby…
Mini Convenience Store; just a step to the left.
Downside:
Privacy; it can be pretty annoying if someone sleep above your compartment (if you get the below compartment), as you can see in the photo above, you're gonna have to climb that stairs which kinda block the entrance space of the capsule compartment below. And of course, because it's a sharing space, you can see and hear other guests. Not a deal breaker for us, though.
Temperature; we seriously think it's overkill. Make it warmer by 3 to 4 degrees would be nice. Cold enough but not that freezing.
Night Life; given to the location in the old town part, it's almost like a dead town even only at 8. Only a few restaurants still left open. It's so different than the new town part.
Some Tips And Conclusion
Of all 4 hotels we stayed in Ipoh, we give this Container Capsule Hotel rank #1. It's seriously the best deal you can have in Ipoh. Given the prime location, the facilities you get, and the price you pay for it. Literally, the best bang for the buck!
However, there are some things to pay attention to. It's a common sense for every traveler to mind others when you're using shared facilities, right? So please be considerate and mindful of people.
Don't talk too loud, there are people inside the same room who's trying to sleep. We literally whispering all the way from check in to check out just because it's really silent and others are doing the same. 😂
Use clean, leave it clean. Don't litter in the dorm, and please, leave the bathroom clean for others to use.
Watch for the glass door when accessing the stairs, I bumped once.
Slide your way down! Have fun!
Book your stay at Container Hotel here:
That's everything we want to share from Container Hotel Ipoh. We personally recommended this hotel for travelers who's looking for a budget stay. Don't forget to check our other reviews from Sekeping Kong Heng and M Boutique Hotel, really nice hotels.
If you ever stay at Container or looking forward to trying this hotel when visiting Ipoh, please let us know in the comment section below. Don't forget to subscribe. Check out our Ipoh travel journal from part 1 to see our itinerary. Until next post, bye!
---
SPONSORED
Thanks for reading! Check these links below if you want to get some deals on your next trips, as well as we will get something in return to keep us on track.
---
This is the map showing all the places we've been as well as those we canceled to visit due to our traveling time. Hope it's useful.