Finally, we get to this part, one that I've been waiting to write about. This is not just another review from our stay at another hotel of our experience traveling to another place. Sekeping Kong Heng is the most unique and 'different' place we've ever been. You'll see why…
Of all 6 posts I've done about Ipoh, this is the most exciting part. Why? I shared my story which is the reason why we travel to Ipoh on our Ipoh Travel Journal Part 1. Being excited about the authenticity of this heritage old town, we expect to see more of what this city's rich history left for us to see. And that brought us to this place.
Sekeping Kong Heng is pretty hype in Ipoh, if not the most popular place to see for visitors. Strategically located along the heritage trail at the super popular Concubine Lane (The lane of tourists), which by default of it looks already pretty much a magnet for most people, including us.
Like what we always do, when doing research and booking for Ipoh, we found this exciting hotel that looks like an old abandoned horror place from horror movies. Being adventurous as we like usually, we're checking things out about this hotel reviews. Bam! Next thing we know, we're gonna sleep here on our last night in Ipoh.
Literally In English: A Slice Of Kong Heng
Yes, this is an old building. You can tell from the look. Kong Heng used as a hostel for theater performers which performed at the Chinese Opera Theater next door that was burnt down in the 50s. It is a 3-storey building that is preserved and rejuvenated, purchased in 2008 by its current owners.
Sekeping Kong Heng; A Slice Of Kong Heng; A Slice Of History; got it…? Nevermind.
We moved to check-in at Sekeping Kong Heng around 1 p.m. By the time we arrived, it's pretty crowded with tourists taking pictures around the ground floor. Kinda confused where do we have to check-in. Like, 'Where is the receptionist…?'.
Looking around then we found it, that tiny little space that looks like a storeroom for a janitor. That's where you check-in. Get our key, grab our bag, then…
Let The Drama Begin
The reception staff (which didn't look like or dressed like a hotel staff at all), took us to our room on the second floor. Going up through this awesome dramatic stairs. Yes, dramatic.
Literally, all eyes on us when we enter this locked stair access.
I'm not sure it felt like a special kinda important person or felt like we're going into some weird shit. Wonder what are they thinking, though. Do we look like an adventurous tourist to them, or do we look like weirdos who like to pay for some stupid shit.
Why would someone stay in this place? For RM 220 / night that we pay, this better be some good experience. Well, let you be the judge.
Room
Having the dramatic entrance, we were soon experiencing what was felt like another dimension (drama alert!). Being so noisy at the ground floor reception area before, now we got this old look, yet clean and nice atmosphere inside. Not to mention, it's pretty silence. We unconsciously talking in whisper mode, in our room.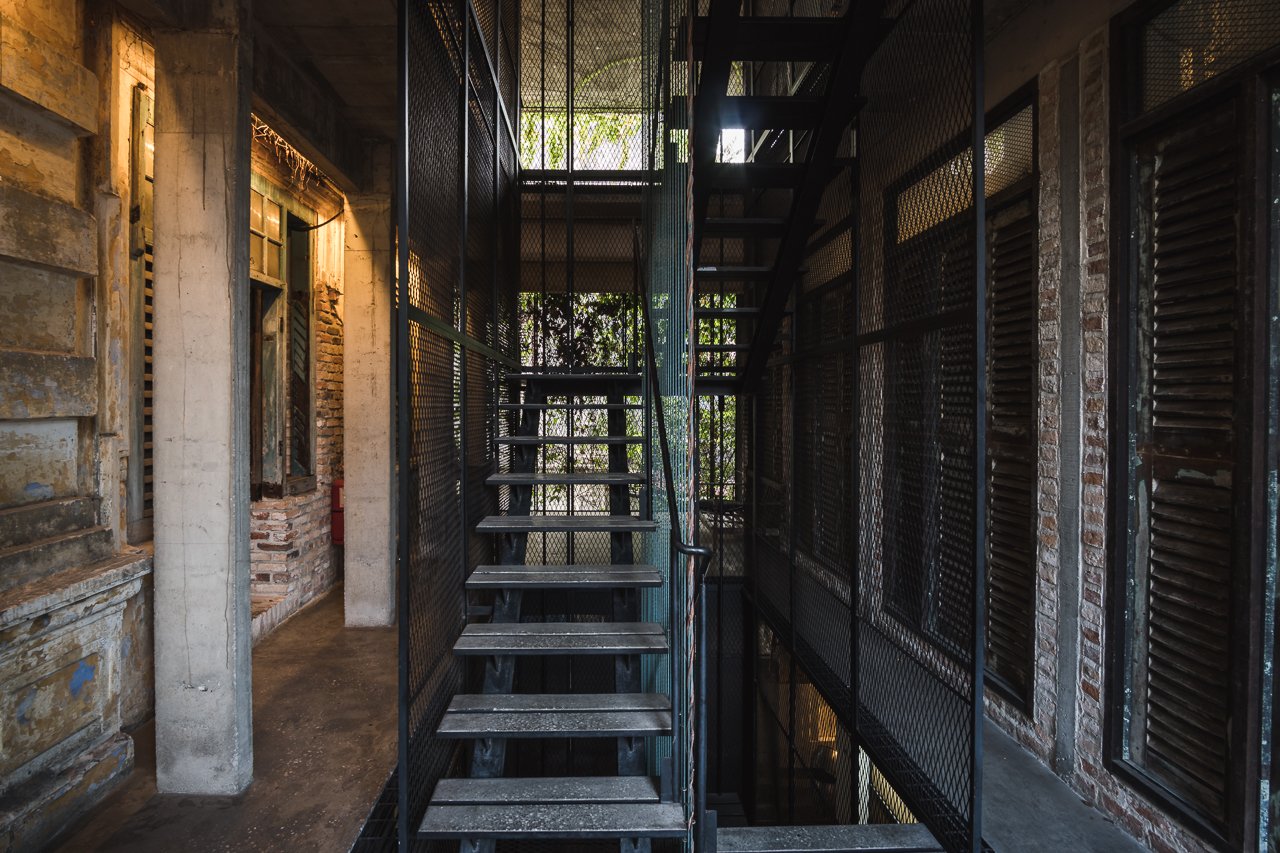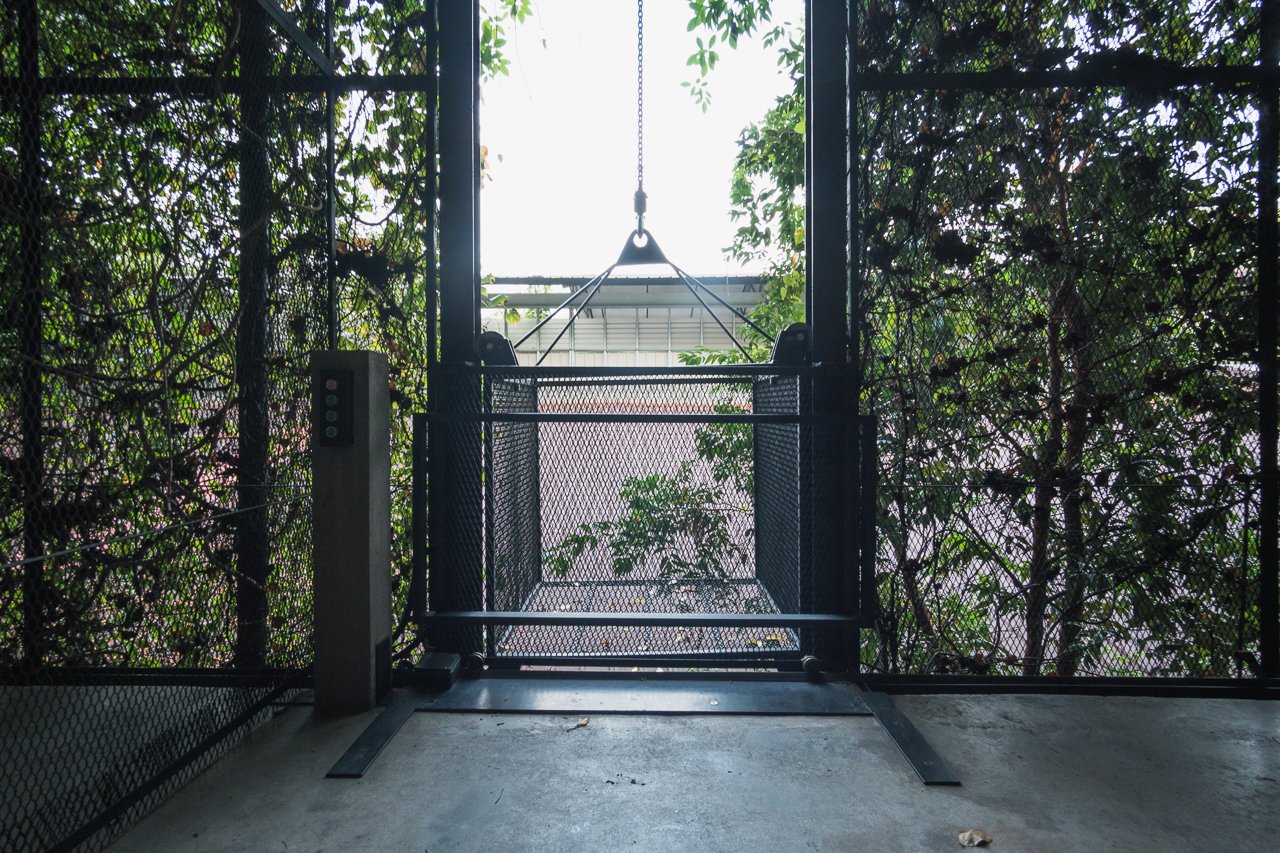 We had our lunch first, hangry we are. Not wanting to skip the afternoon lights that abundantly and nicely going in through the window room, we did some 'drama' with our Nasi Ganja and Ayam Garam. See our part 3 journal.
First glance of the room, it's like going to some abandoned house in a remote area. But with shower inside, a spring bed, sink, and toilet. It could be overwhelming at first, but we get used to it.
Just forget everything about the regular hotel look. I'm out of word to explain, just take a look at these pictures.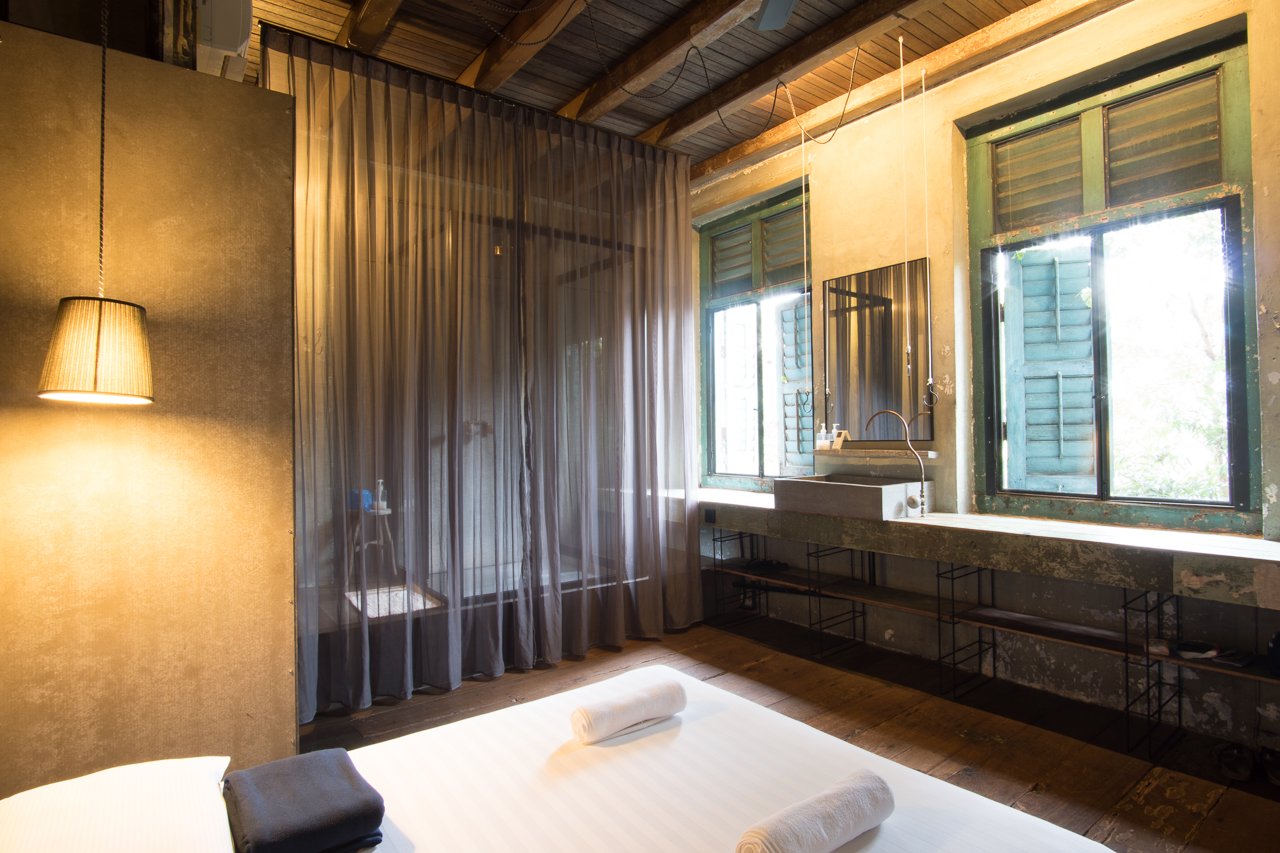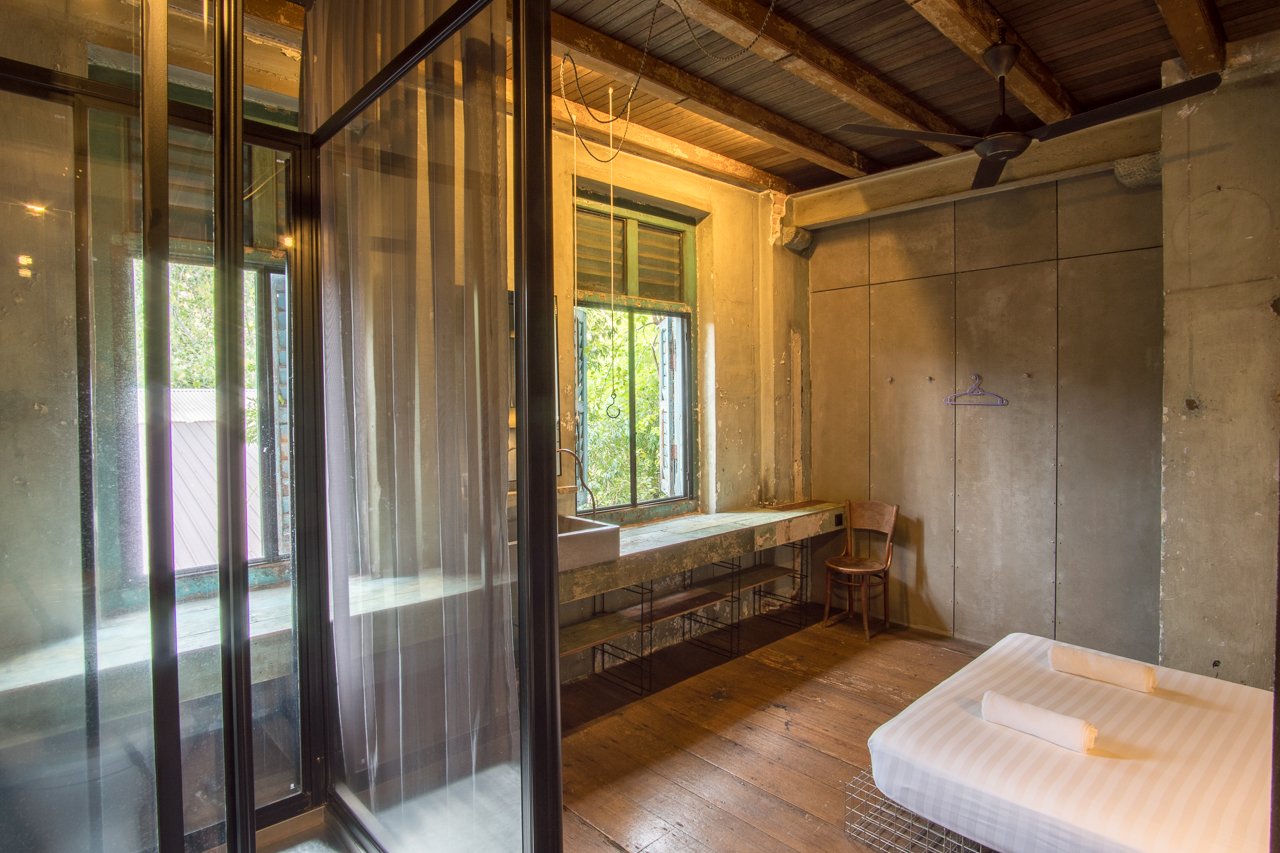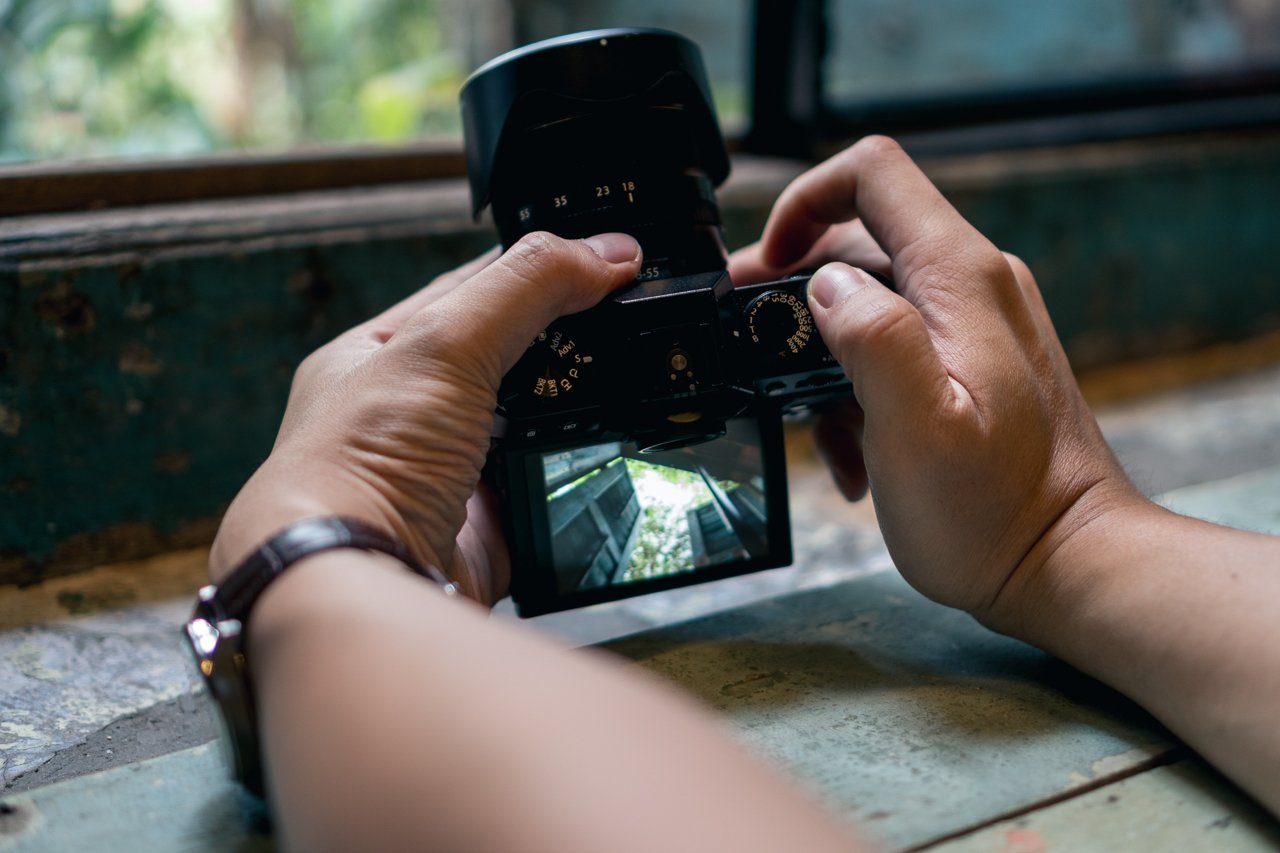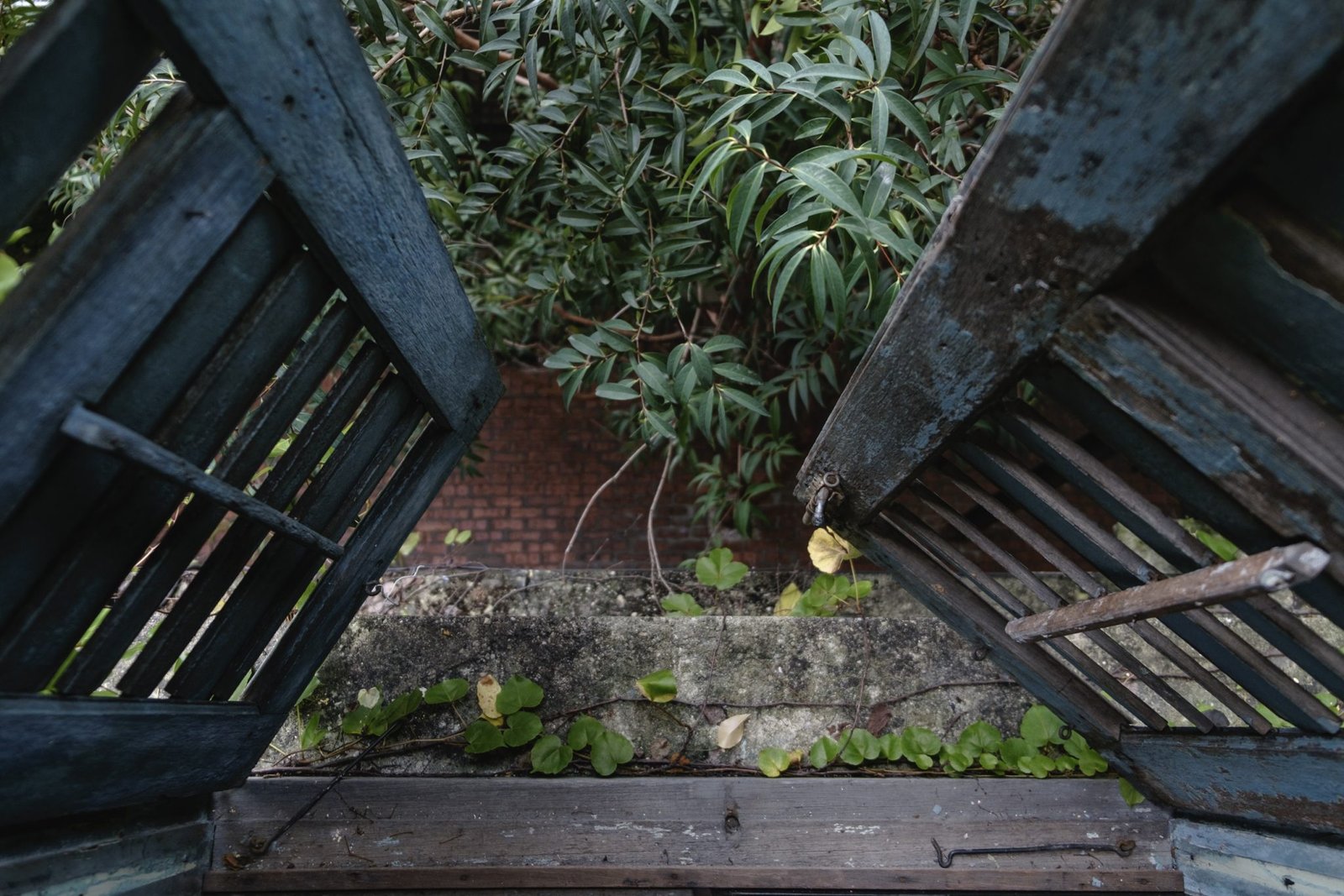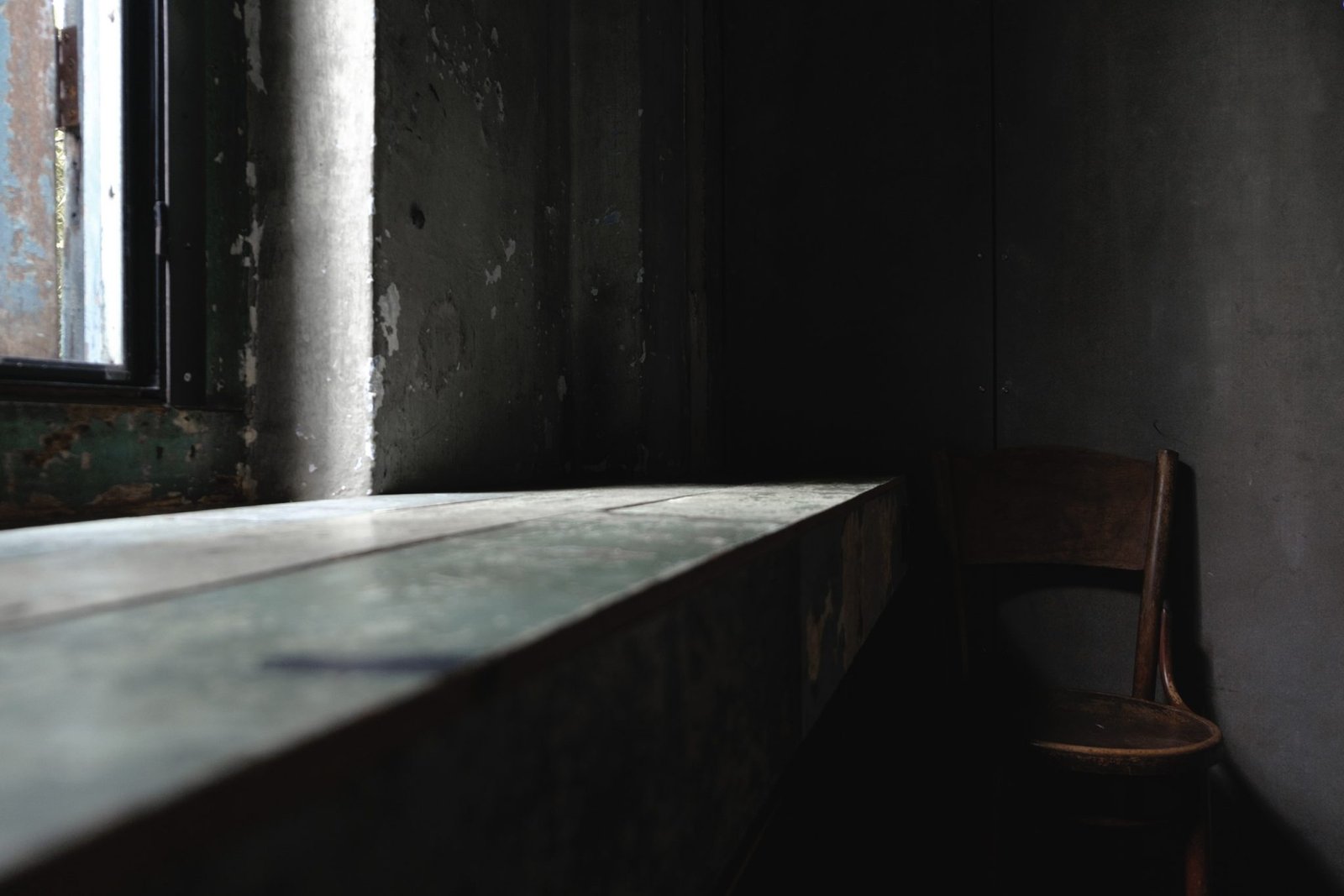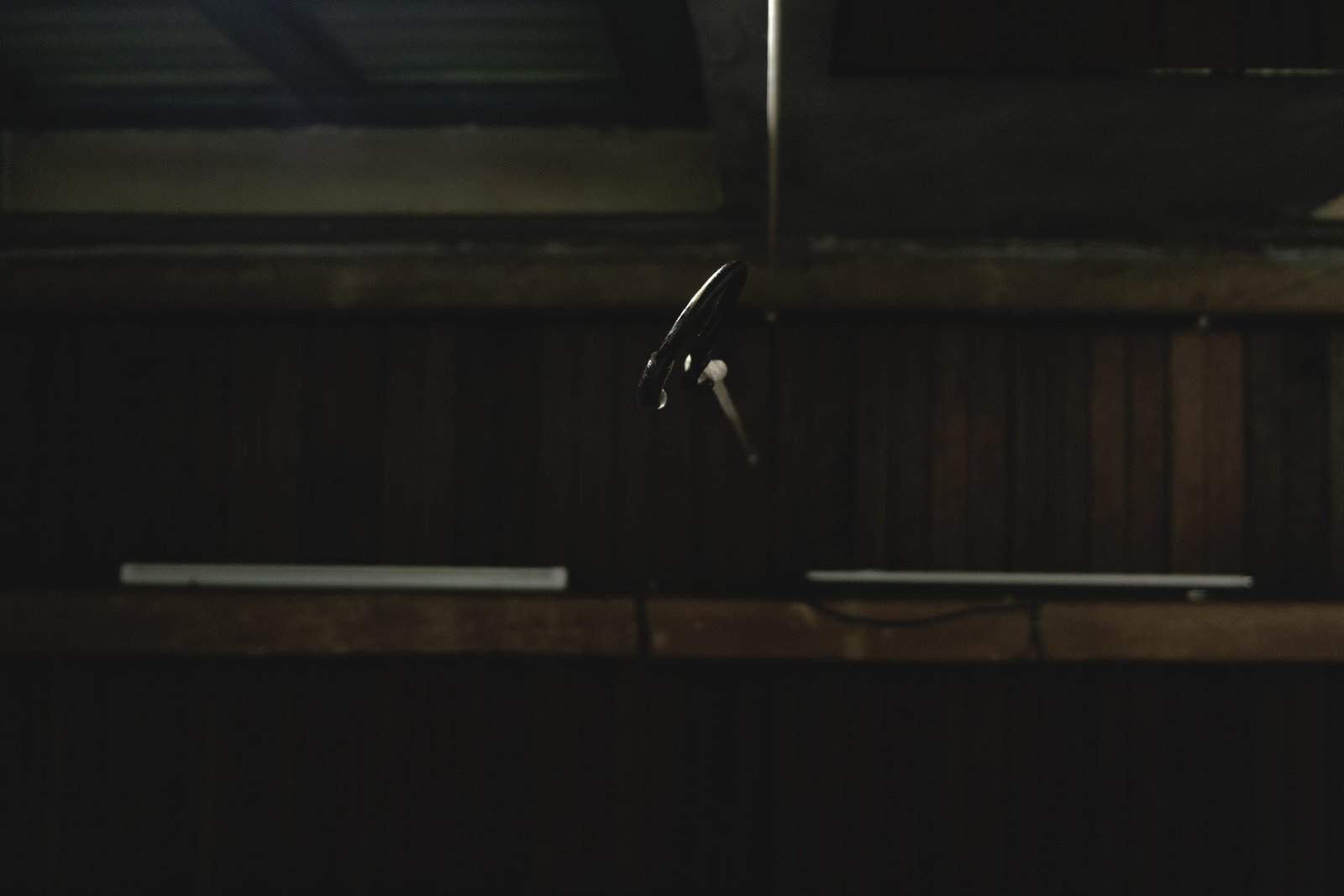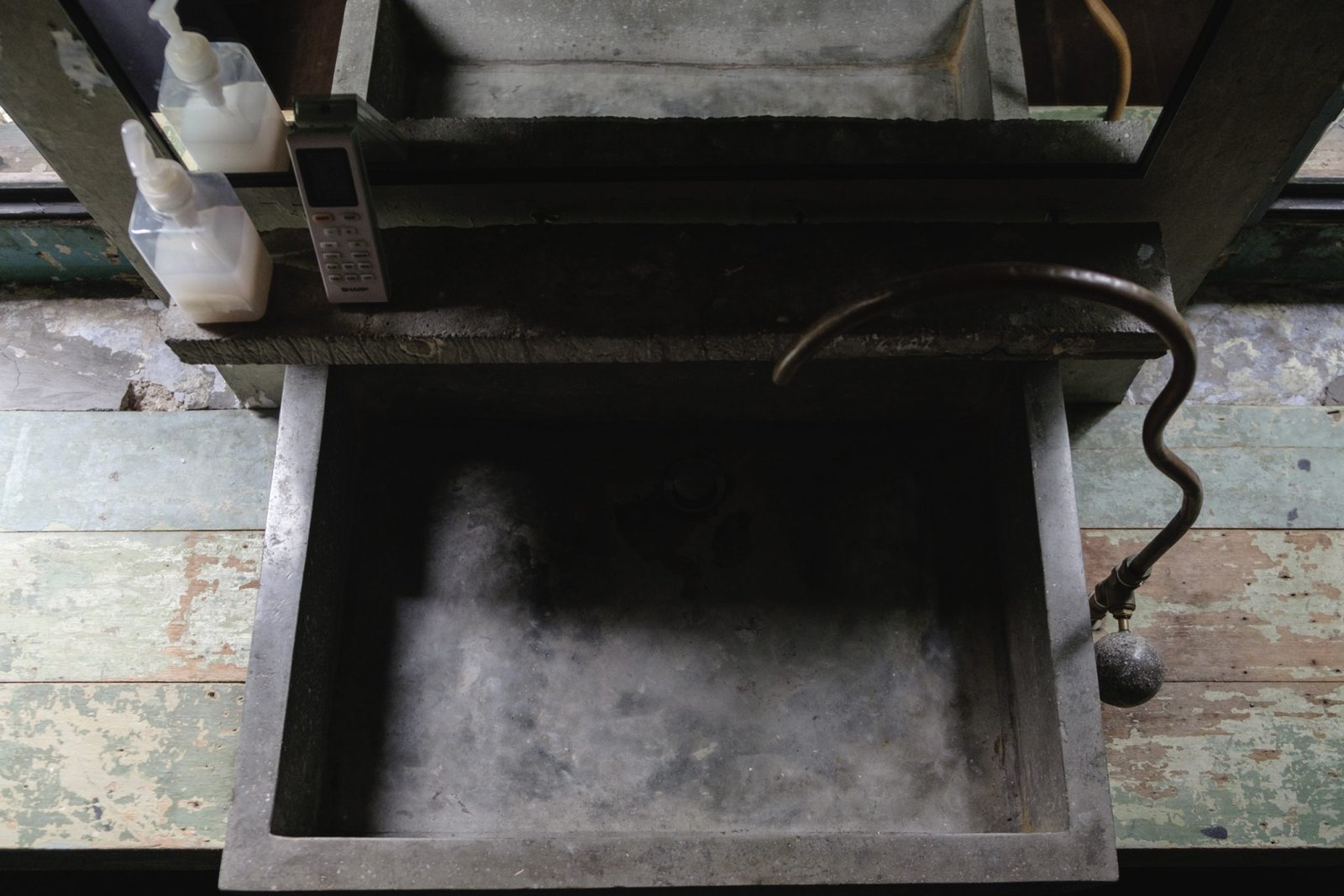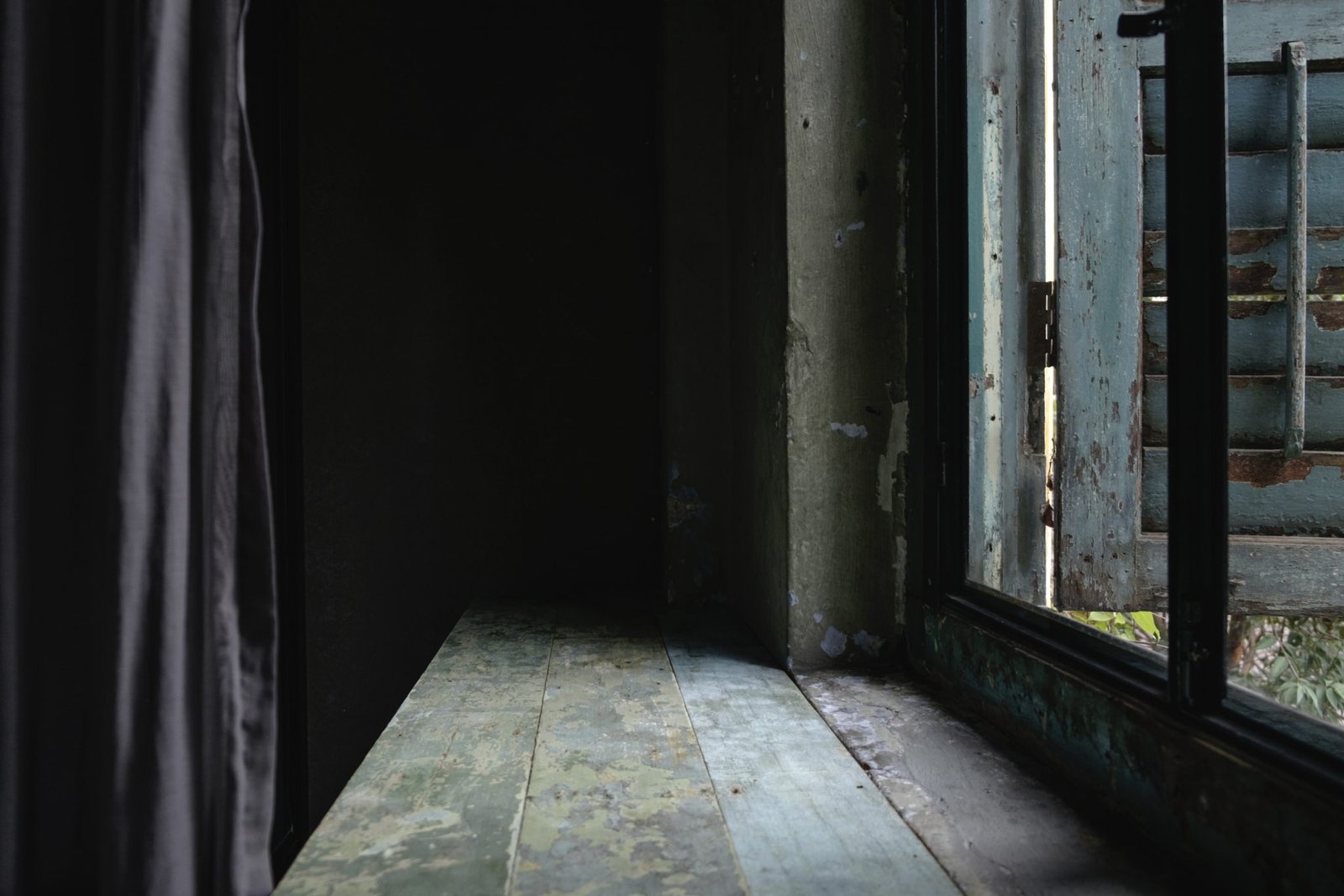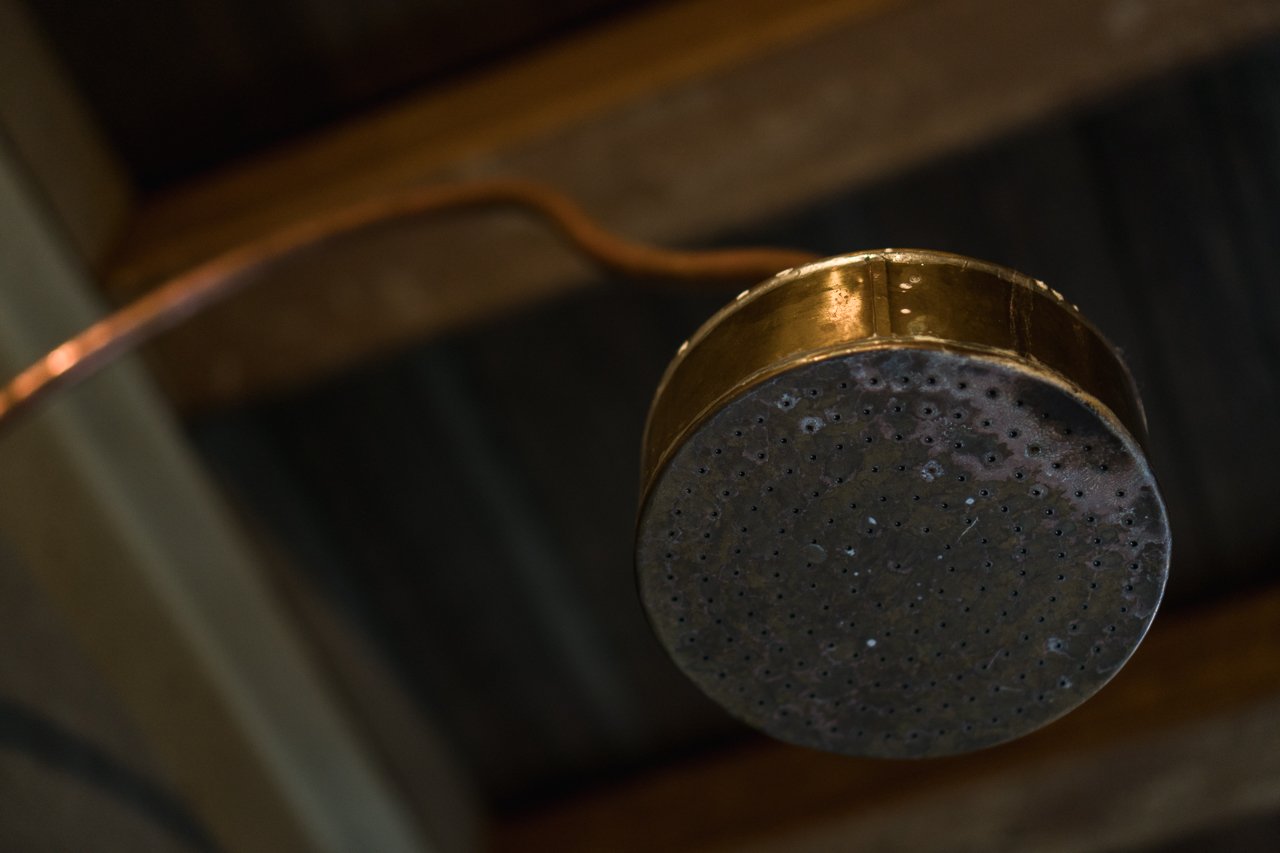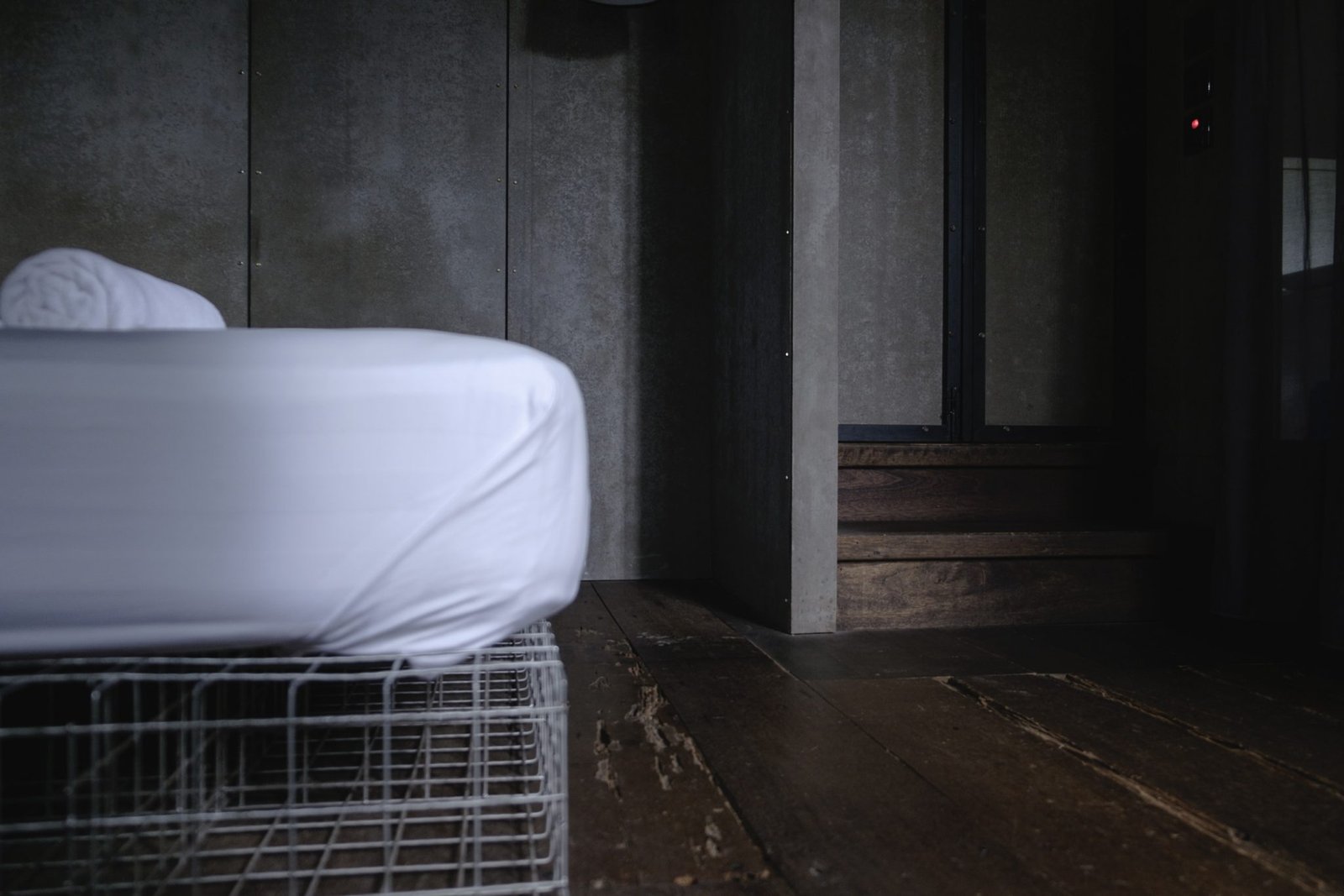 Now you know what we've seen. Also, hope you feel what we 'feel'. 
Strolling Around Sekeping Kong Heng
Every guest must've been interested in sight-seeing around this Kong Heng area just like we did. There's some facility that is provided such as swimming pool, a communal area complete with TV and mini pantry.
This communal area is free for hotel guests as a way Kong Heng market themselves supporting social interaction in the hotel area. In conjunction to what one of its owners said,
Restoration is not just about restoring, that would become a museum. I want something that is living. Every building has a spirit. – Ng Sek San (ipohecho.com.my)
Yes, guests are encouraged to 'talk' to each other. By all means, I don't mean to be skeptical, but… You know, it's 2017. There are gadget and stuff, plus they gave you free wi-fi. What could go wrong with social interaction, right?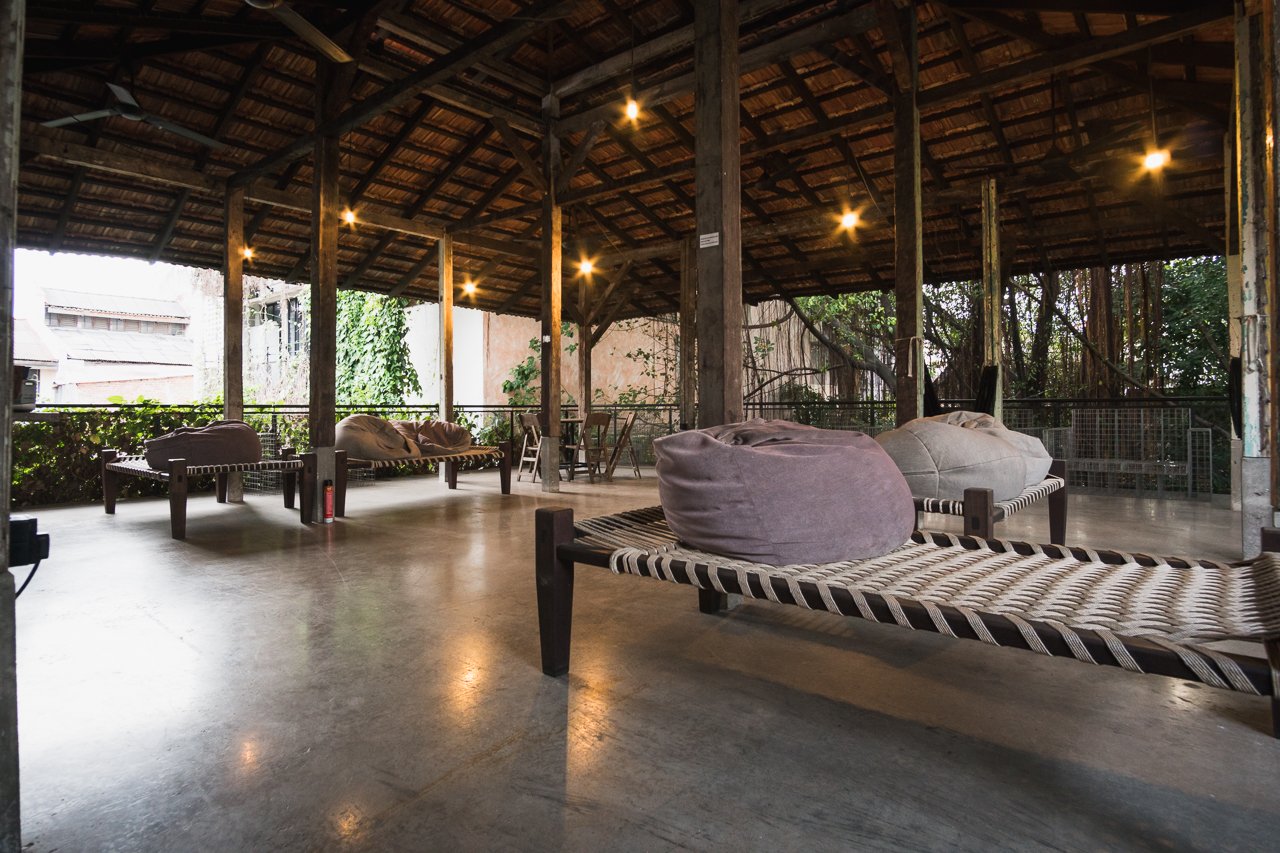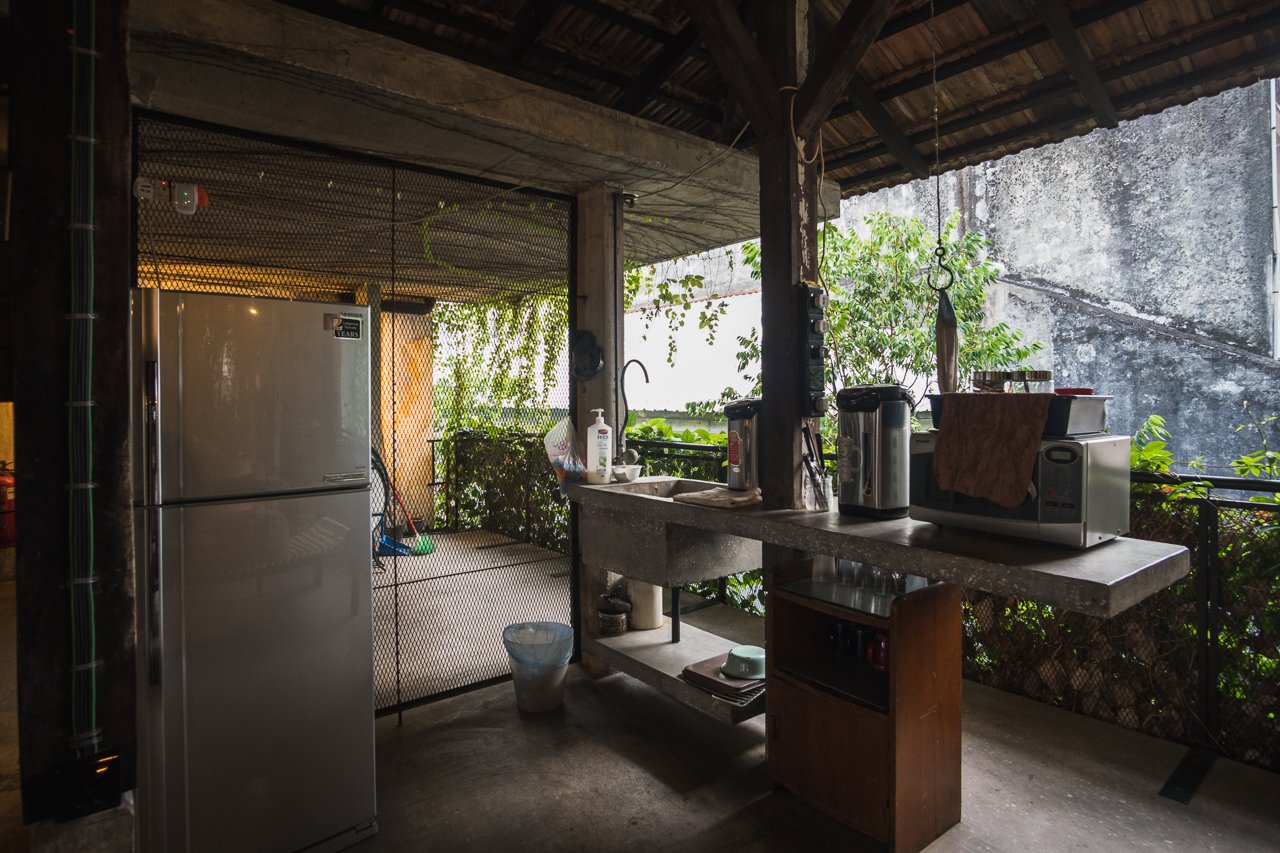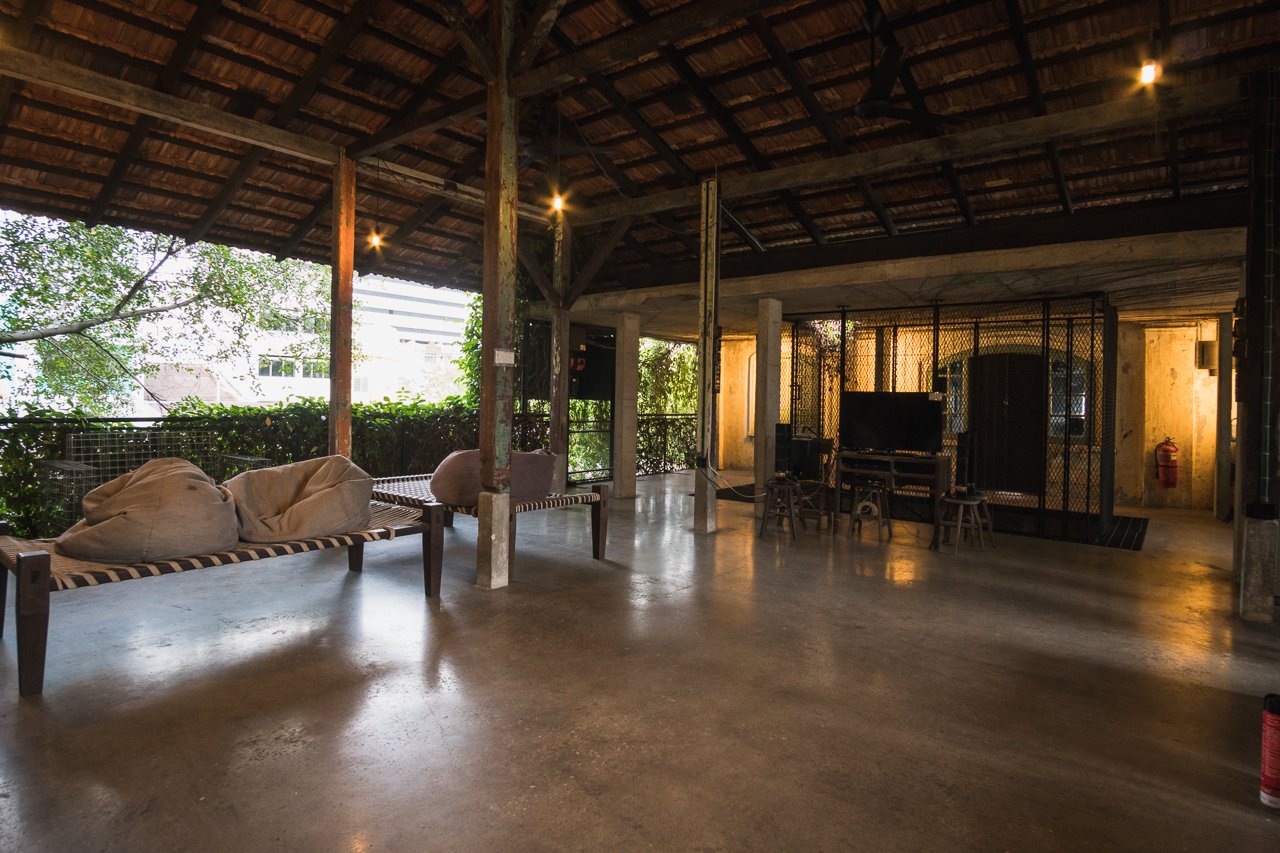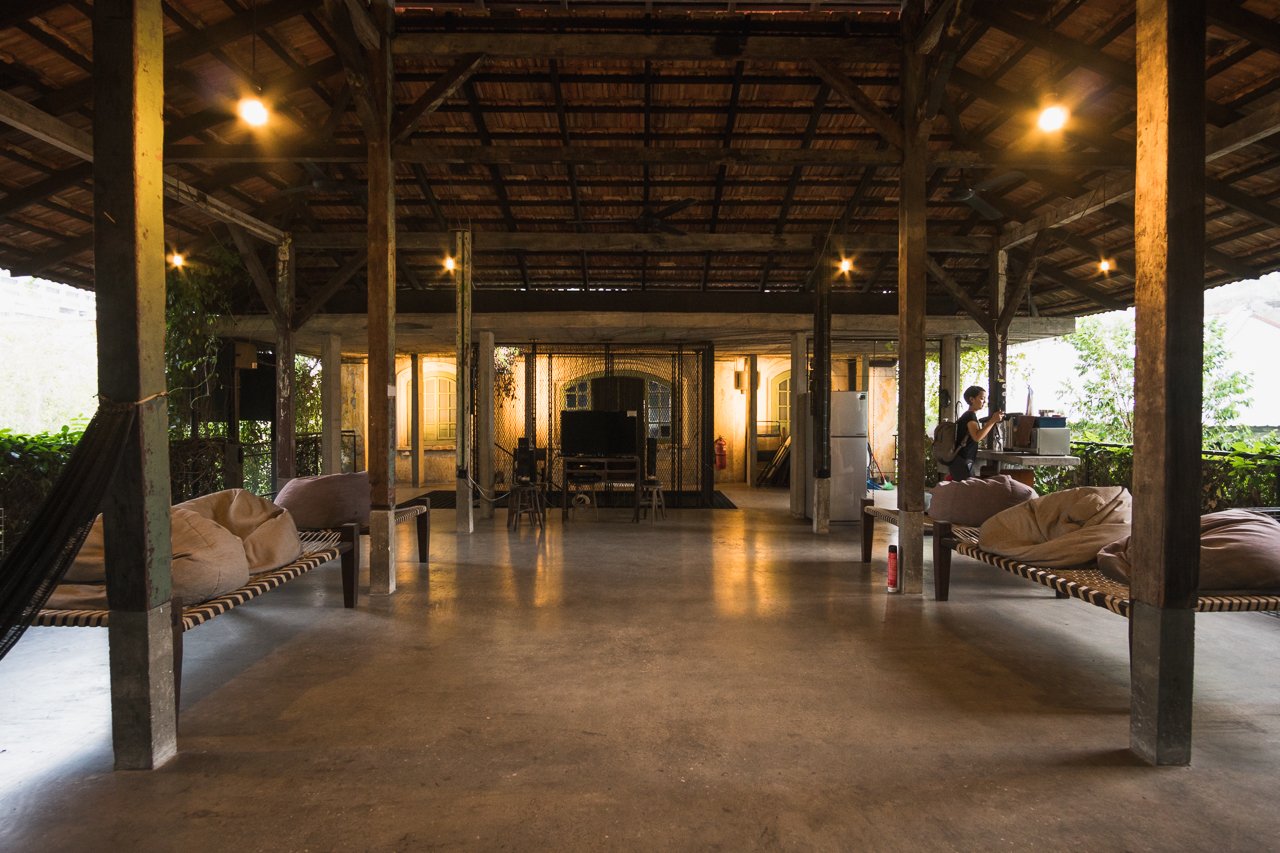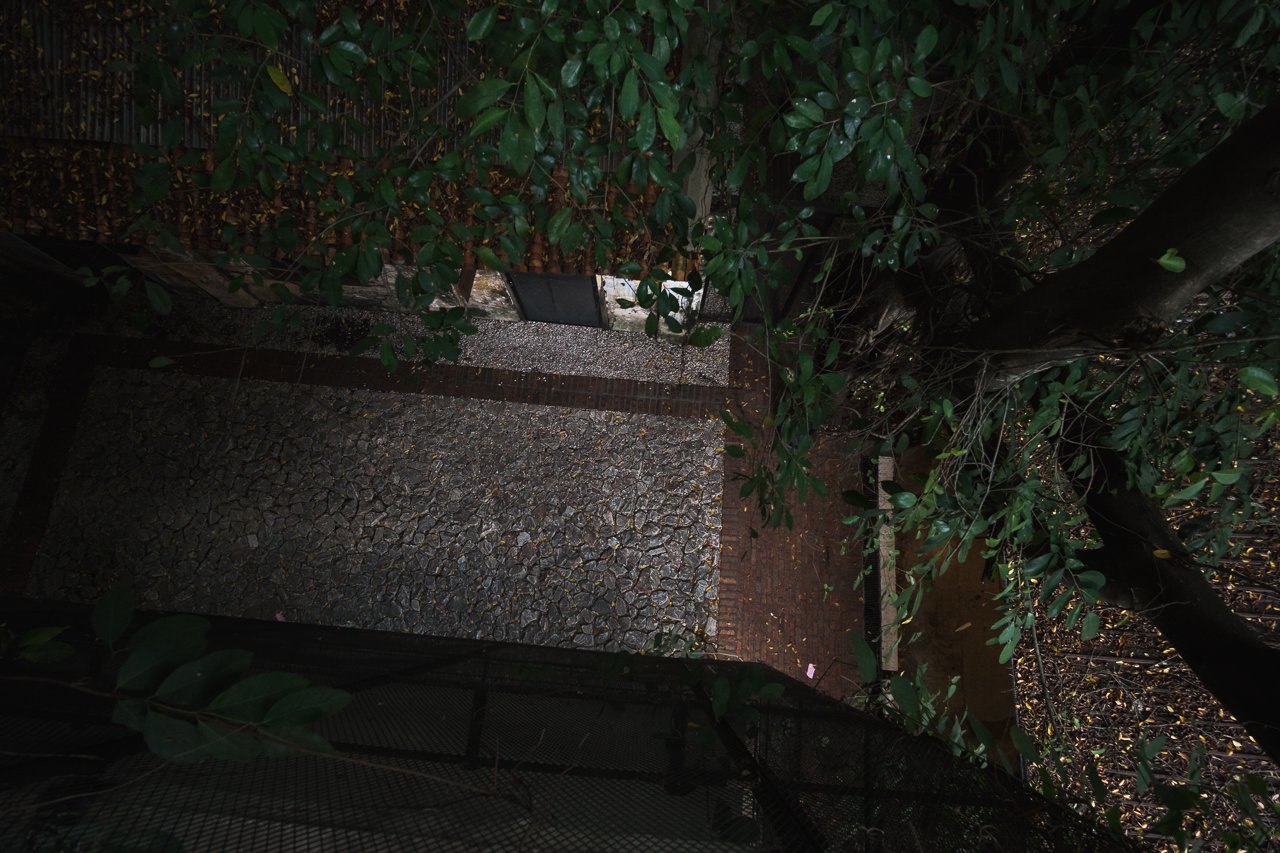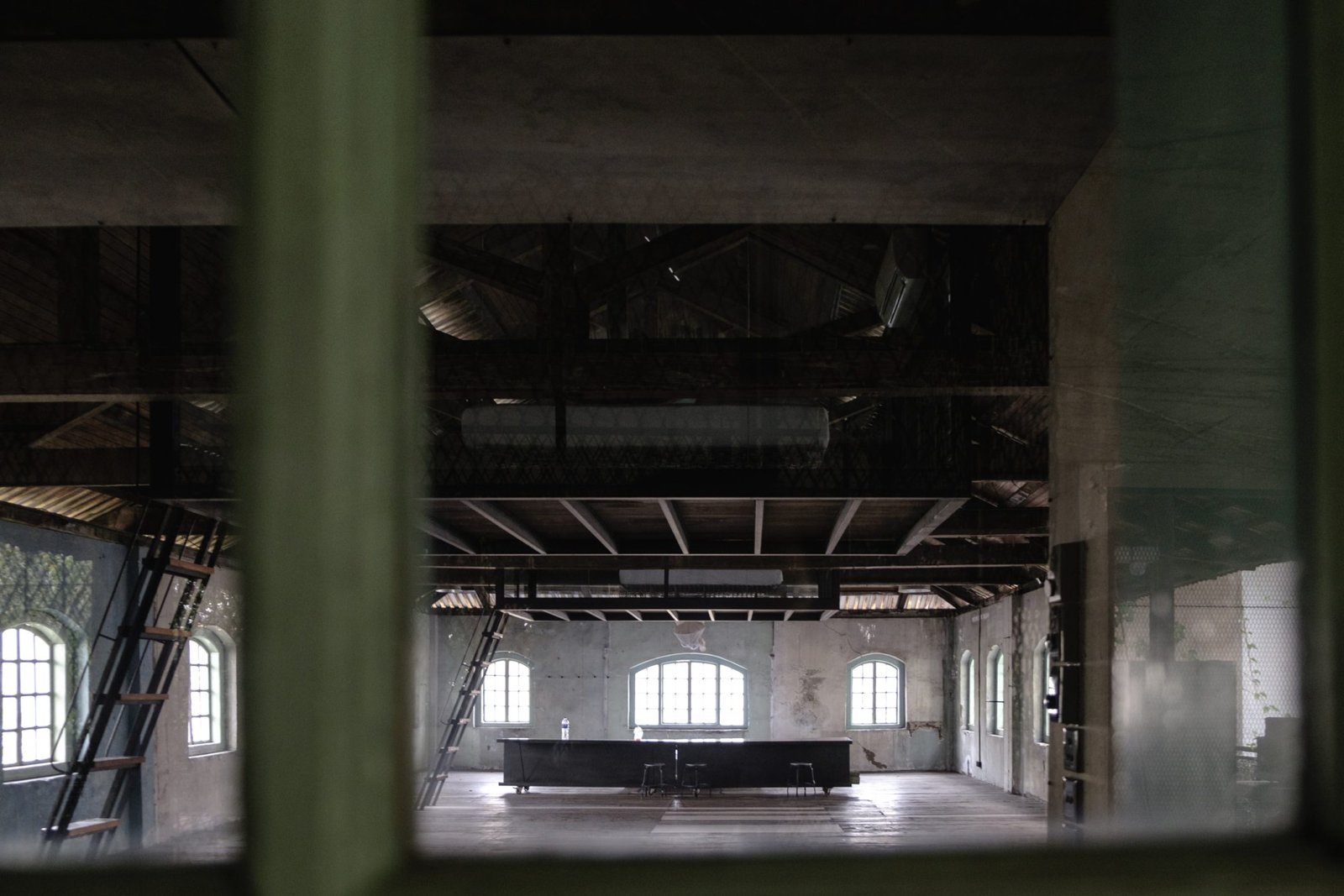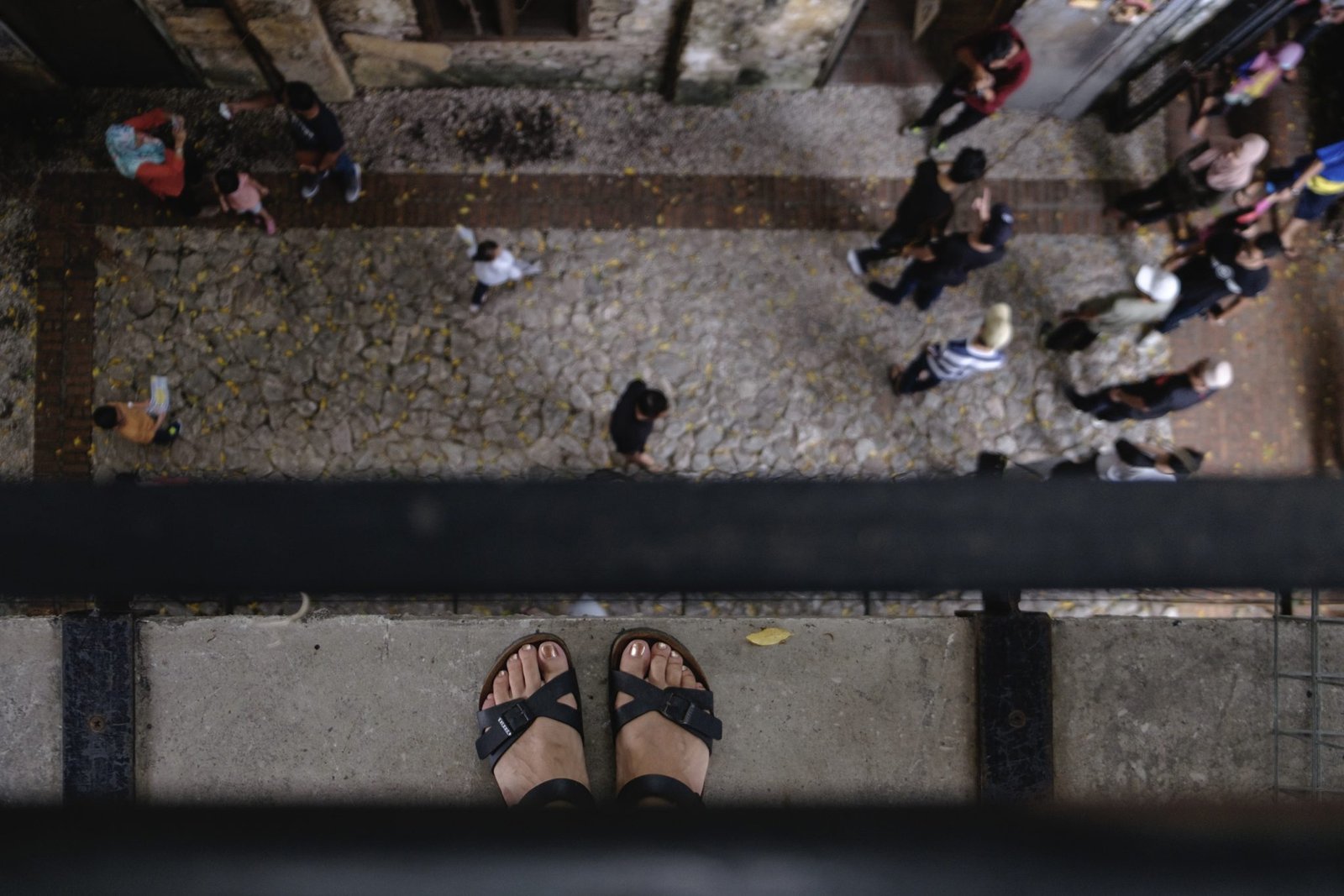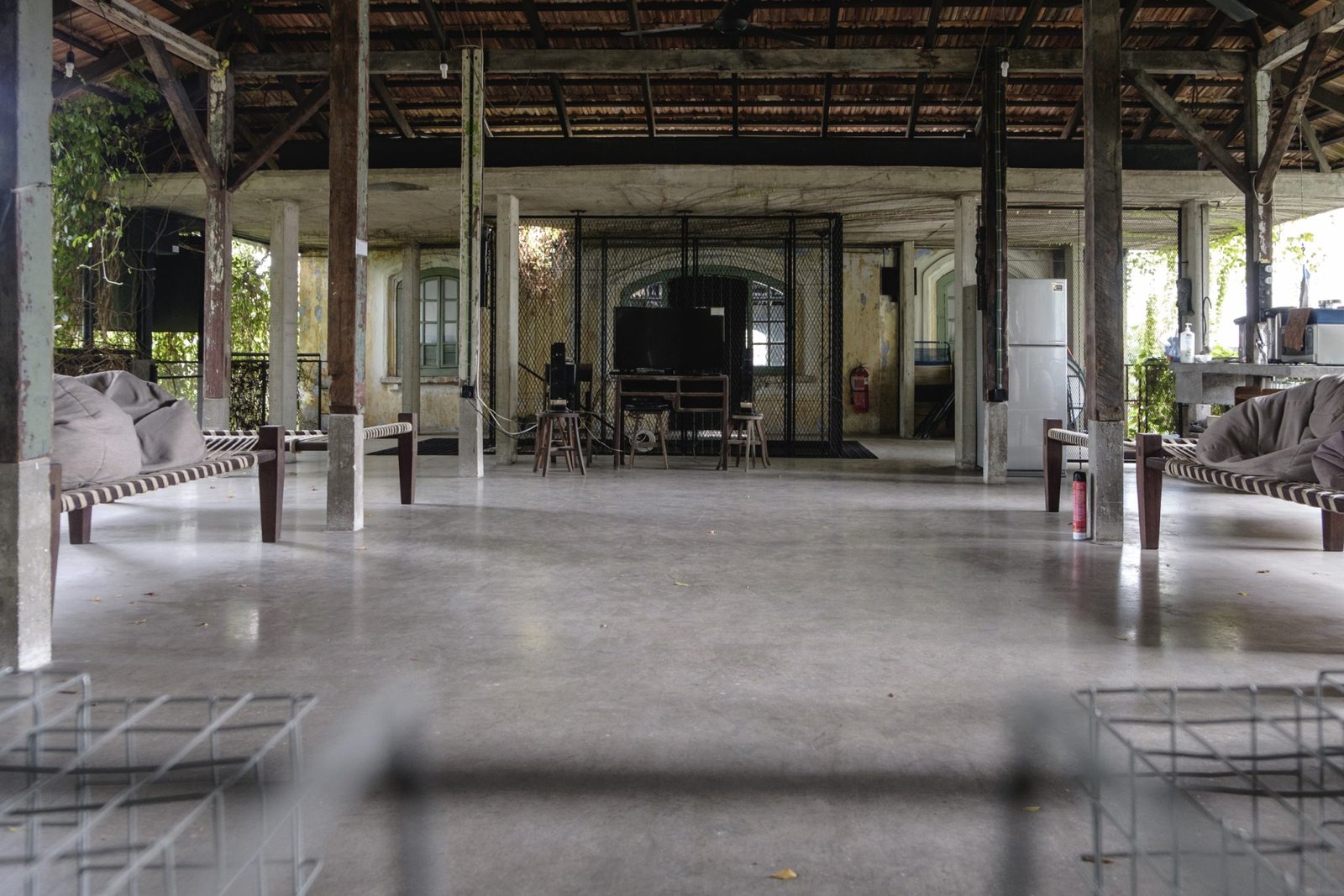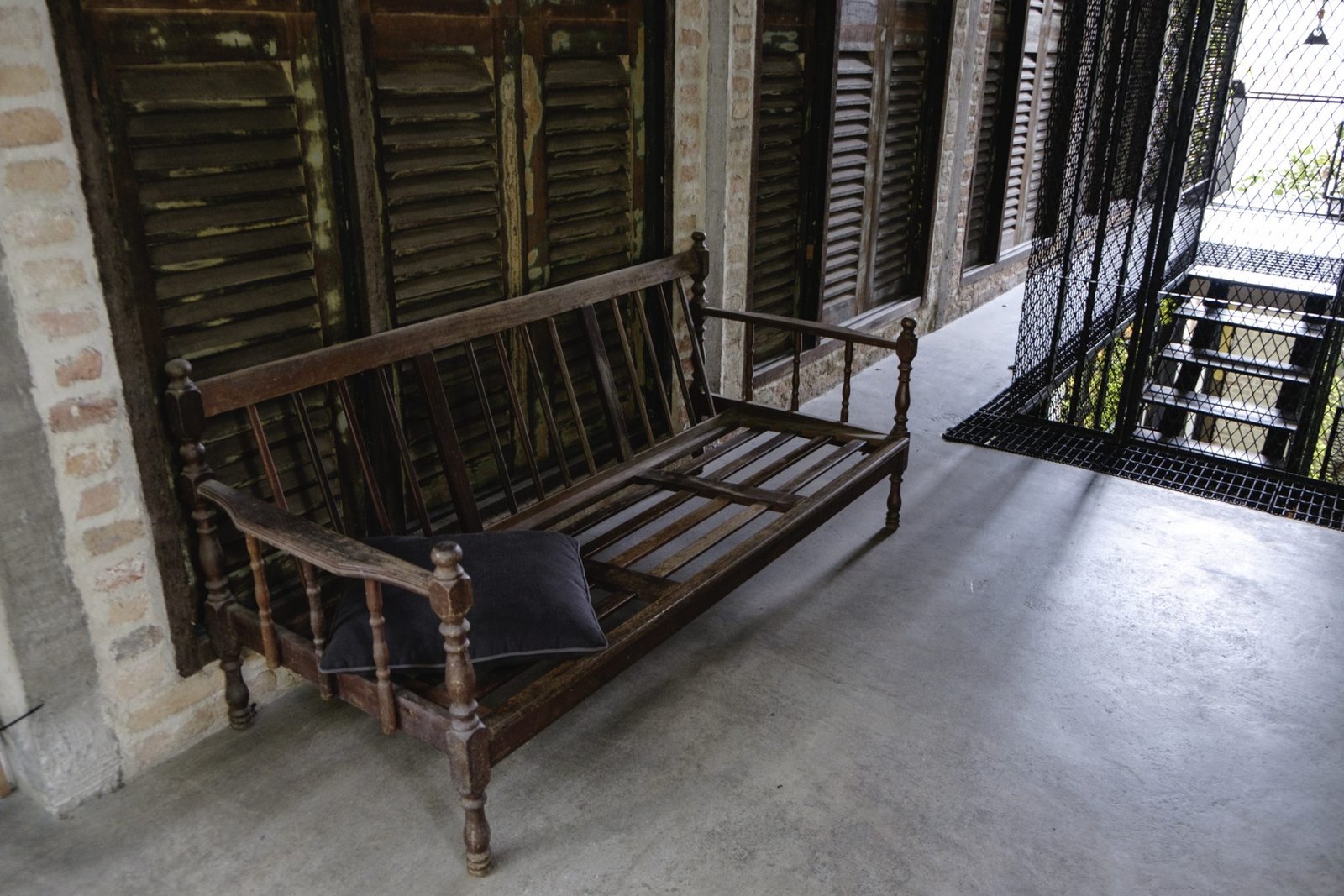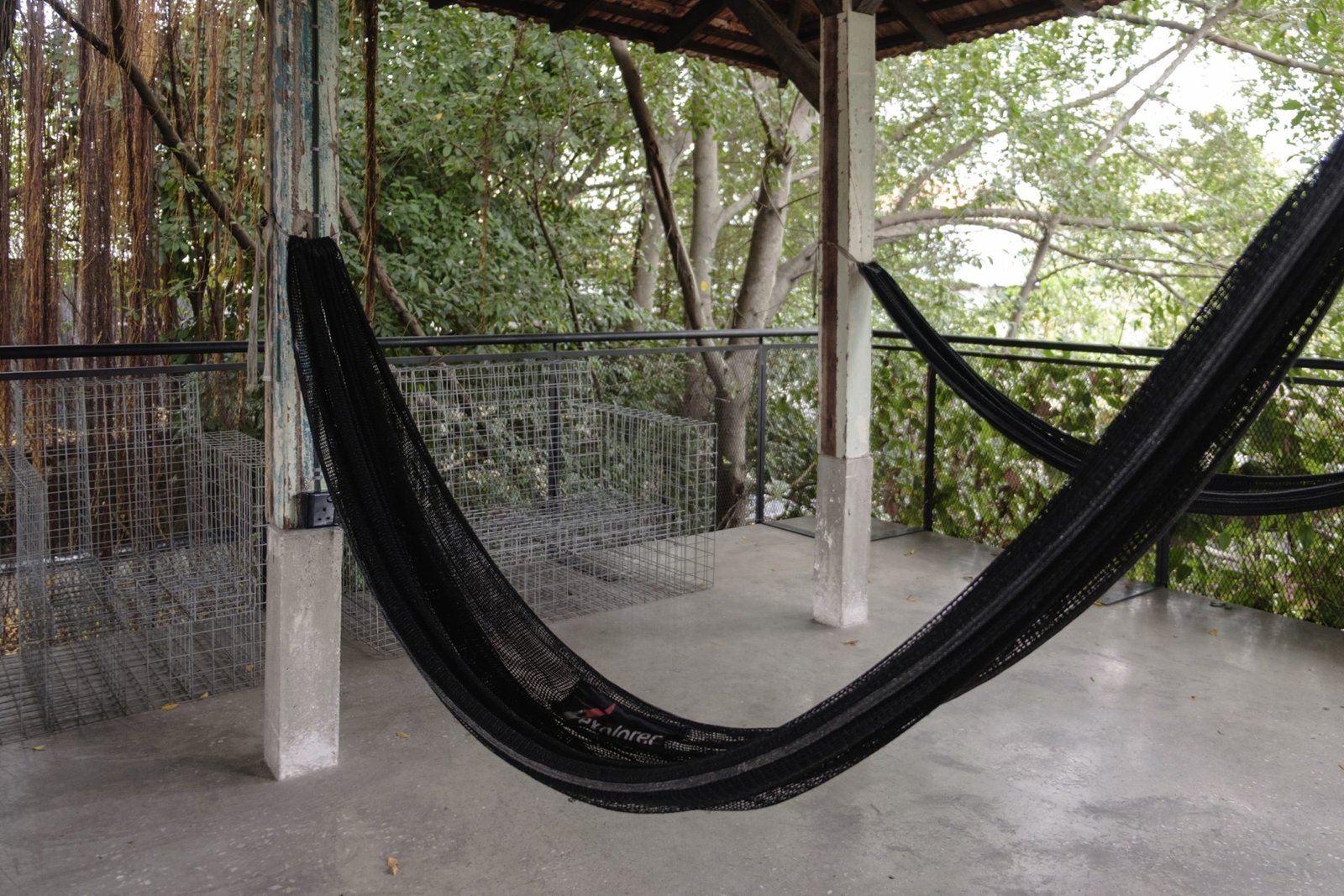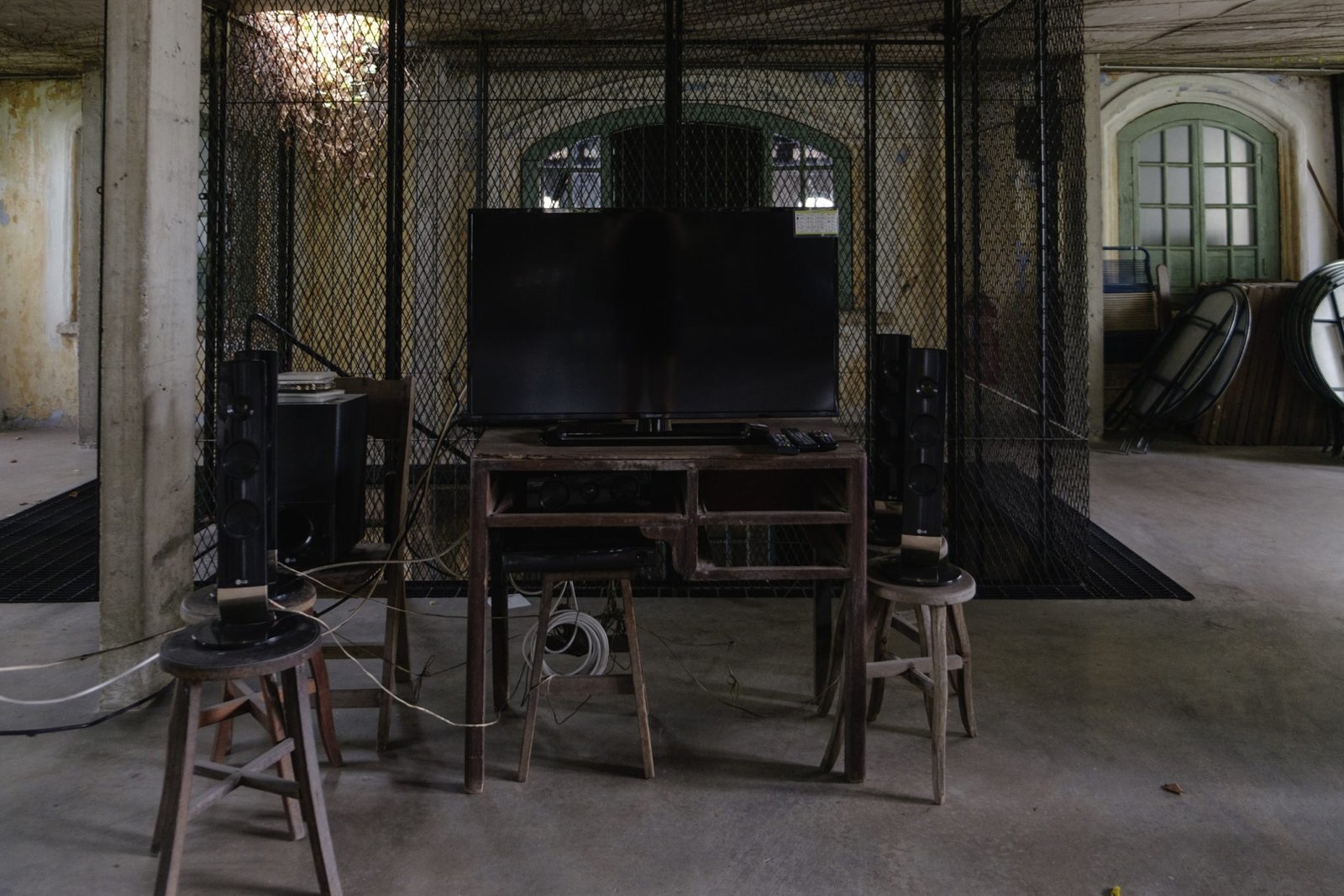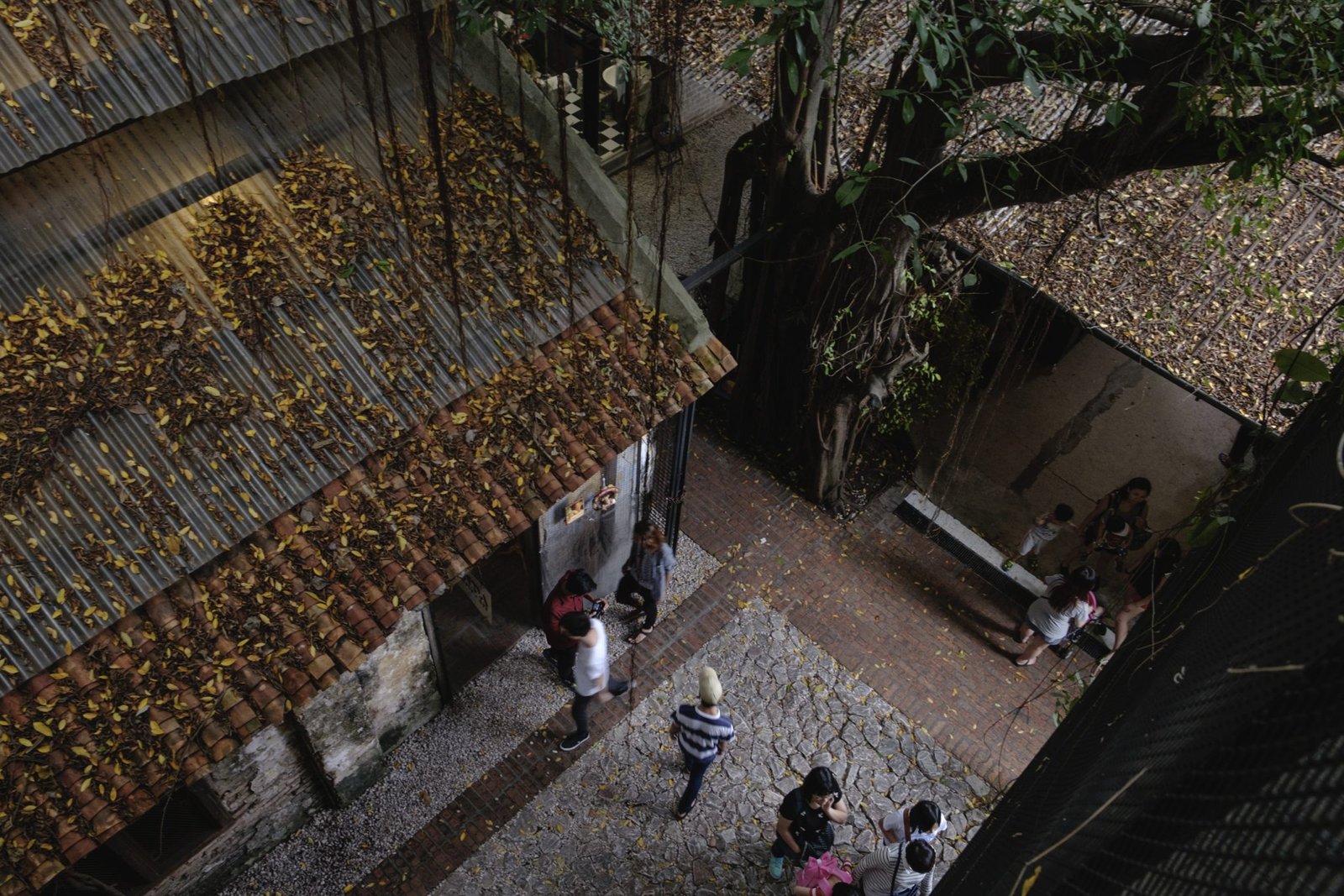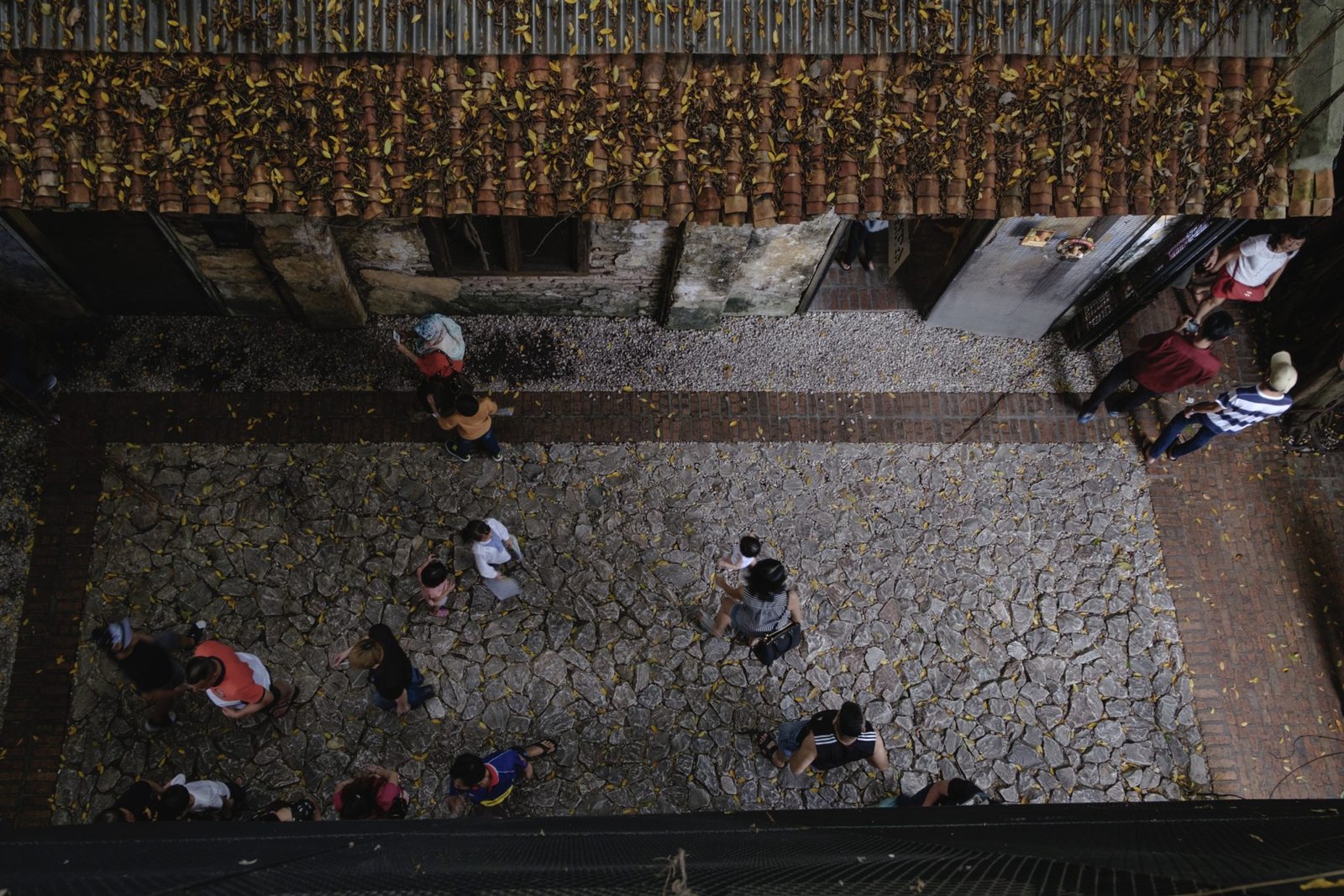 They have newer rooms which added to the original Kong Heng building, named annexe. You can access this part by other stairs at the back alley. This little exploration kinda cool, you know. It's like being in a little old maze, excited about what you will find.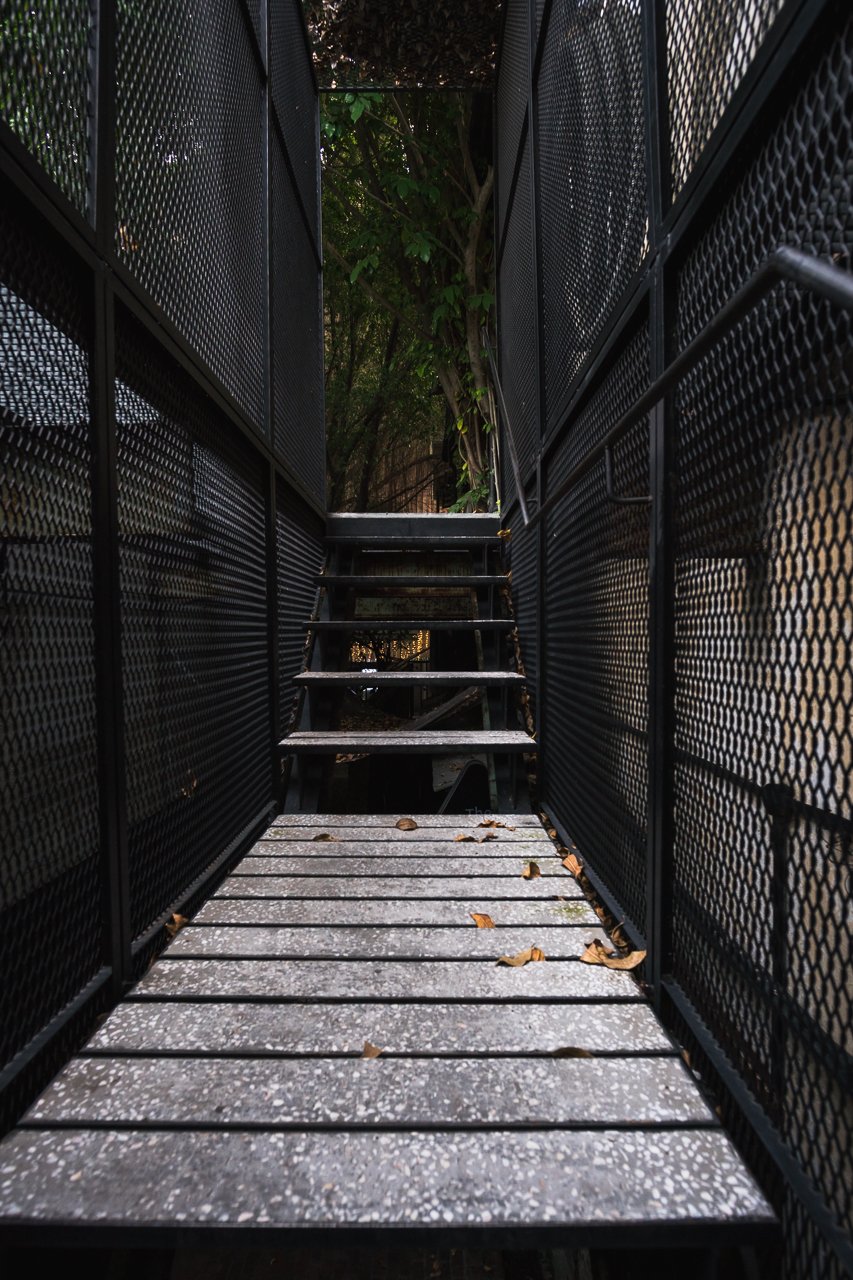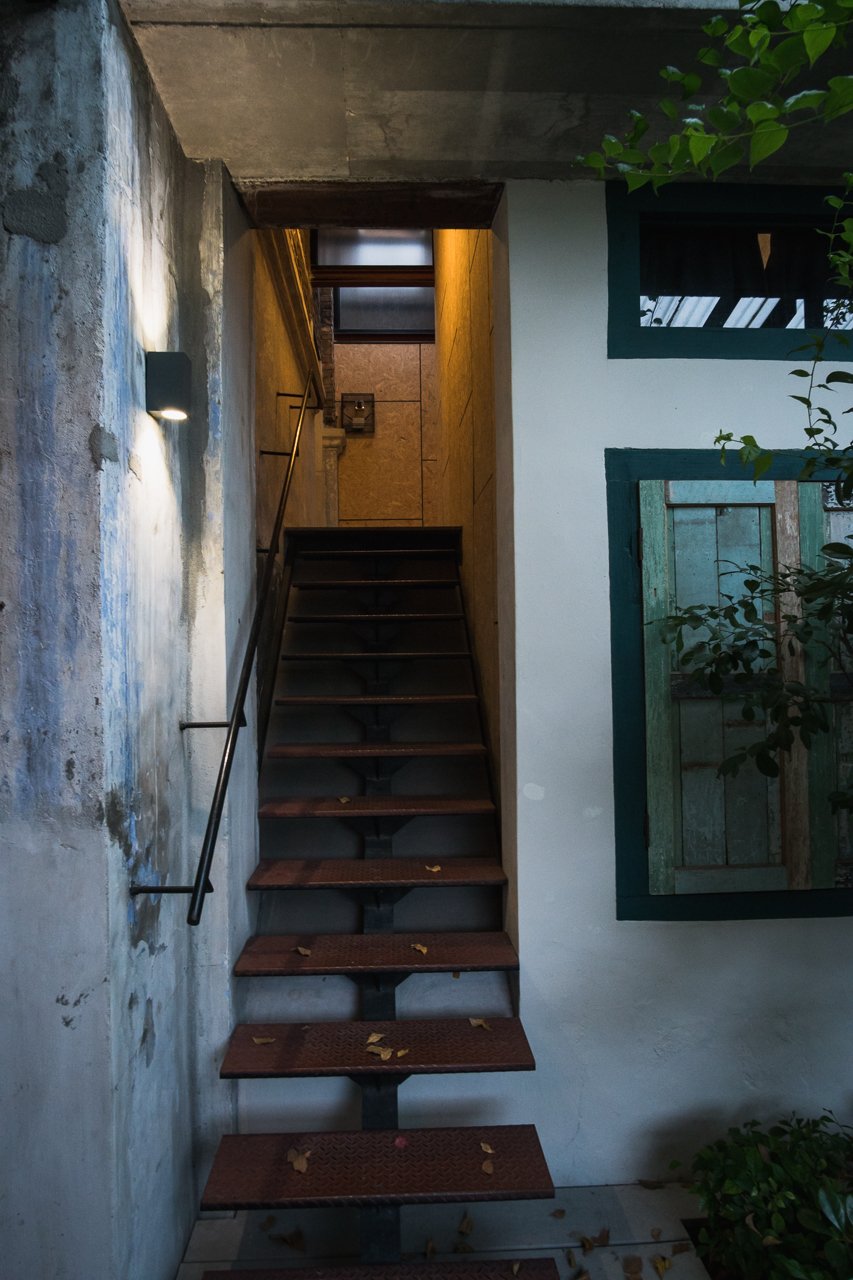 Sadly, we can't swim. We planned to swim, though, we got our swimsuits for tomorrow morning. But, I don't think there's any guest swimming here, or at least quite a while. The water was not really friendly by our sight. Nevermind…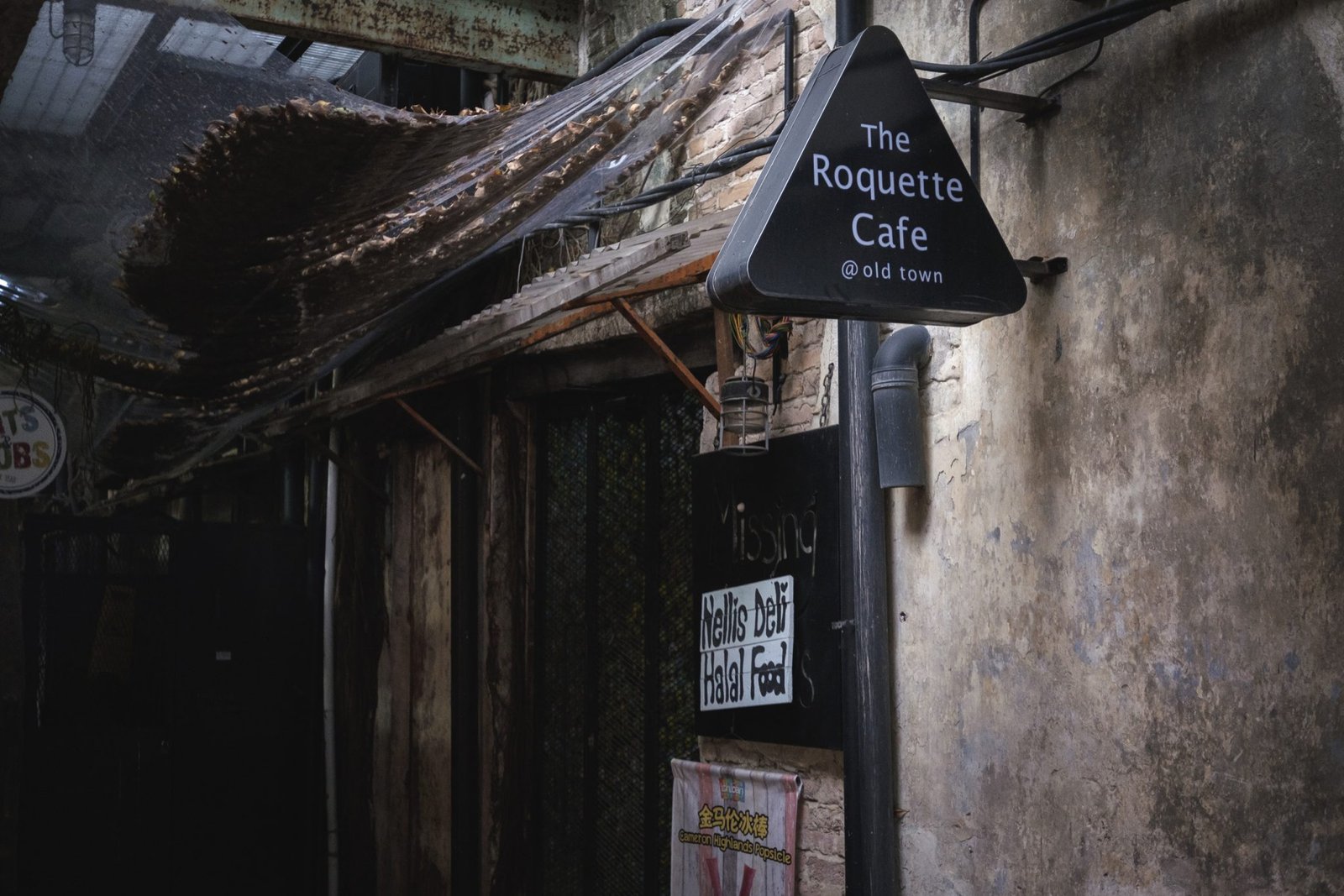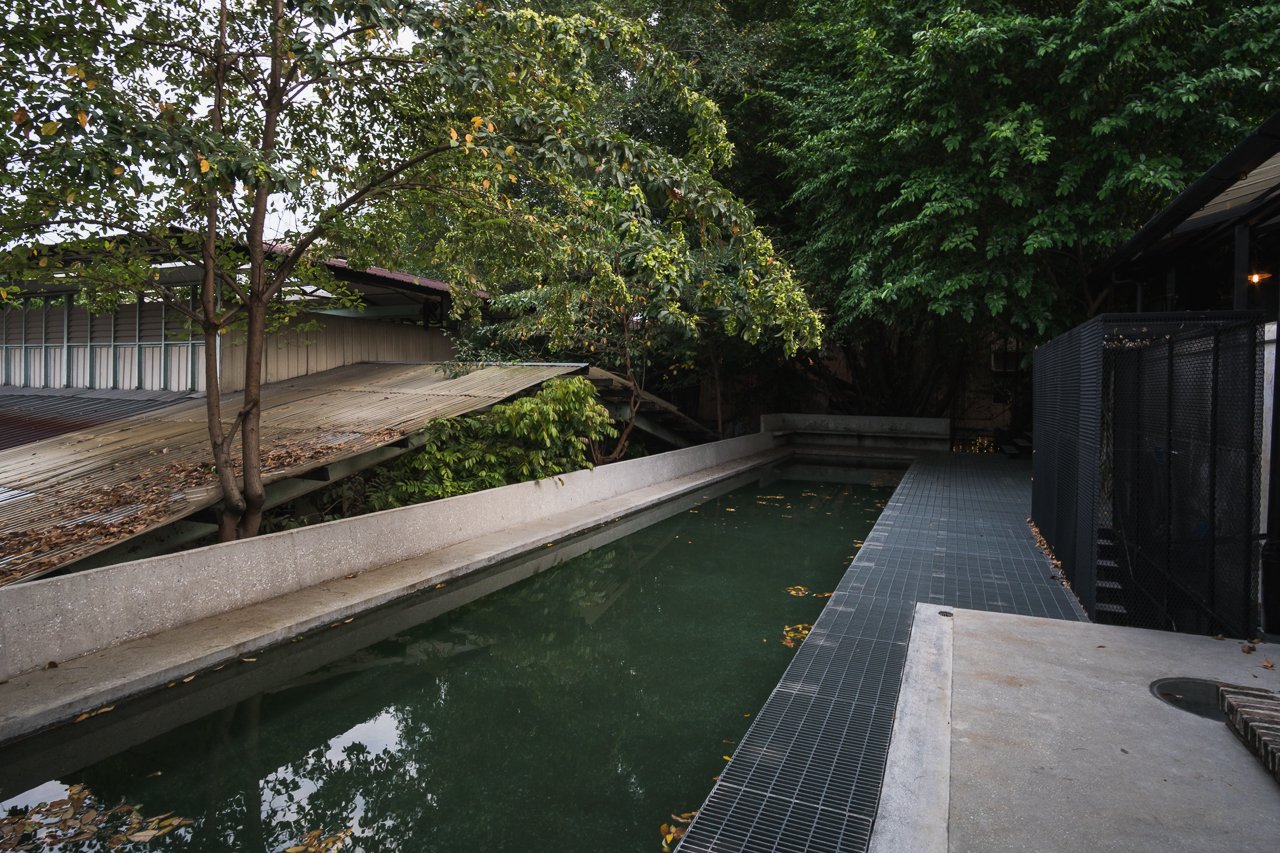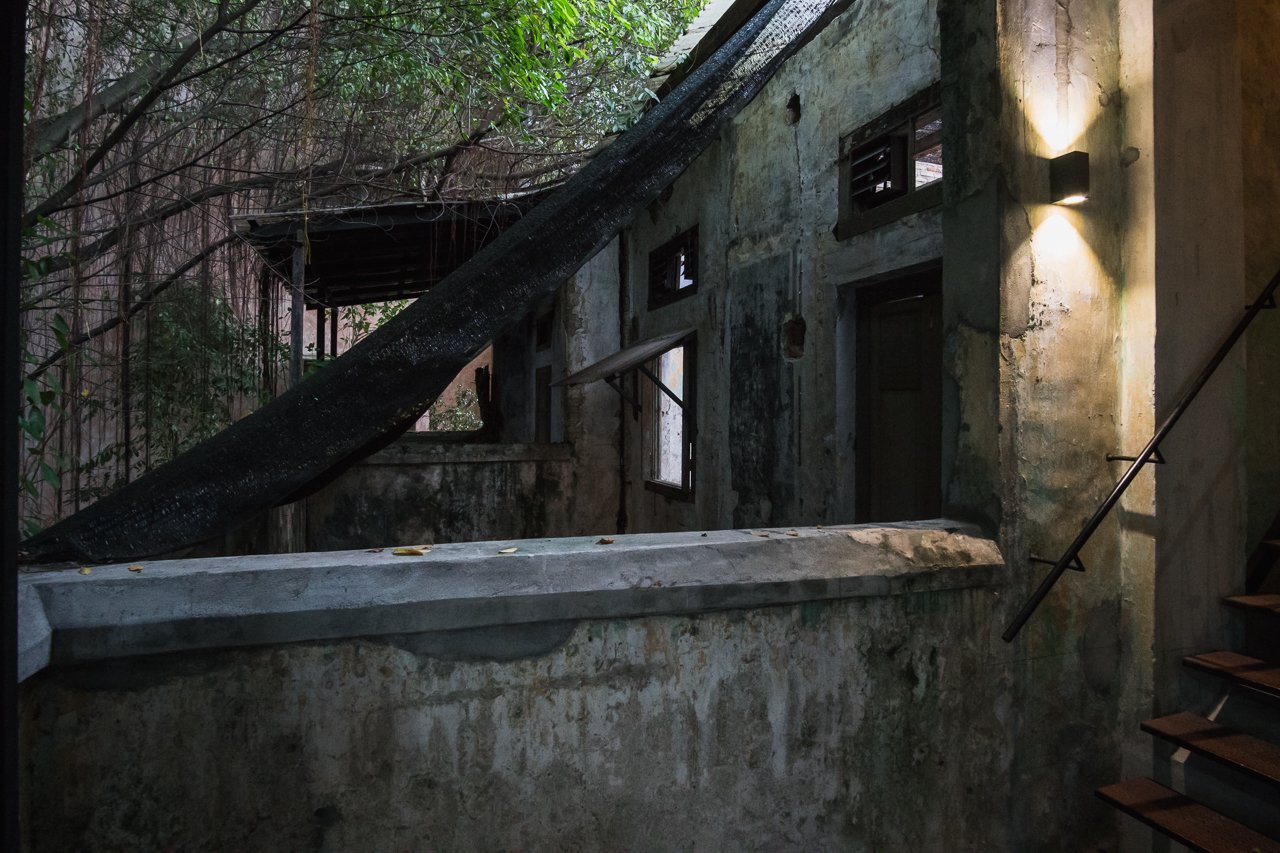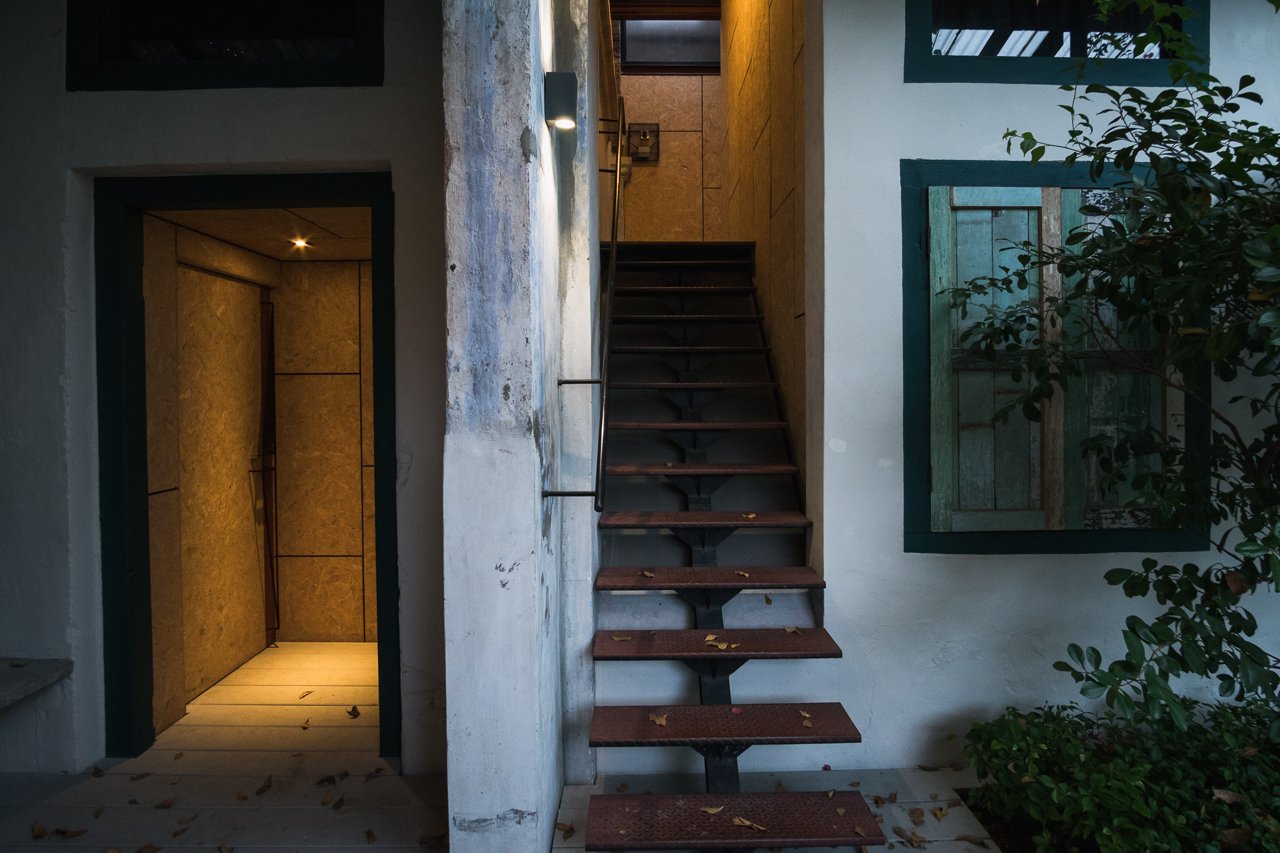 Pros And Cons
Alright, real quick, we have pros and cons about Sekeping Kong Heng. Even though we like it very much as it is quite a unique experience of a stay when traveling, it also has some downside. Sometimes, unique and comfort are not on the same page.
Pros
Hands down photogenic places at almost every spot, literally. If you have a good eye, of course. The way this old building look and all the details that come as a complete package of 'the old town heritage' experience really works. Gotta love the atmosphere. 
Dear IG-ers, this you might want to check…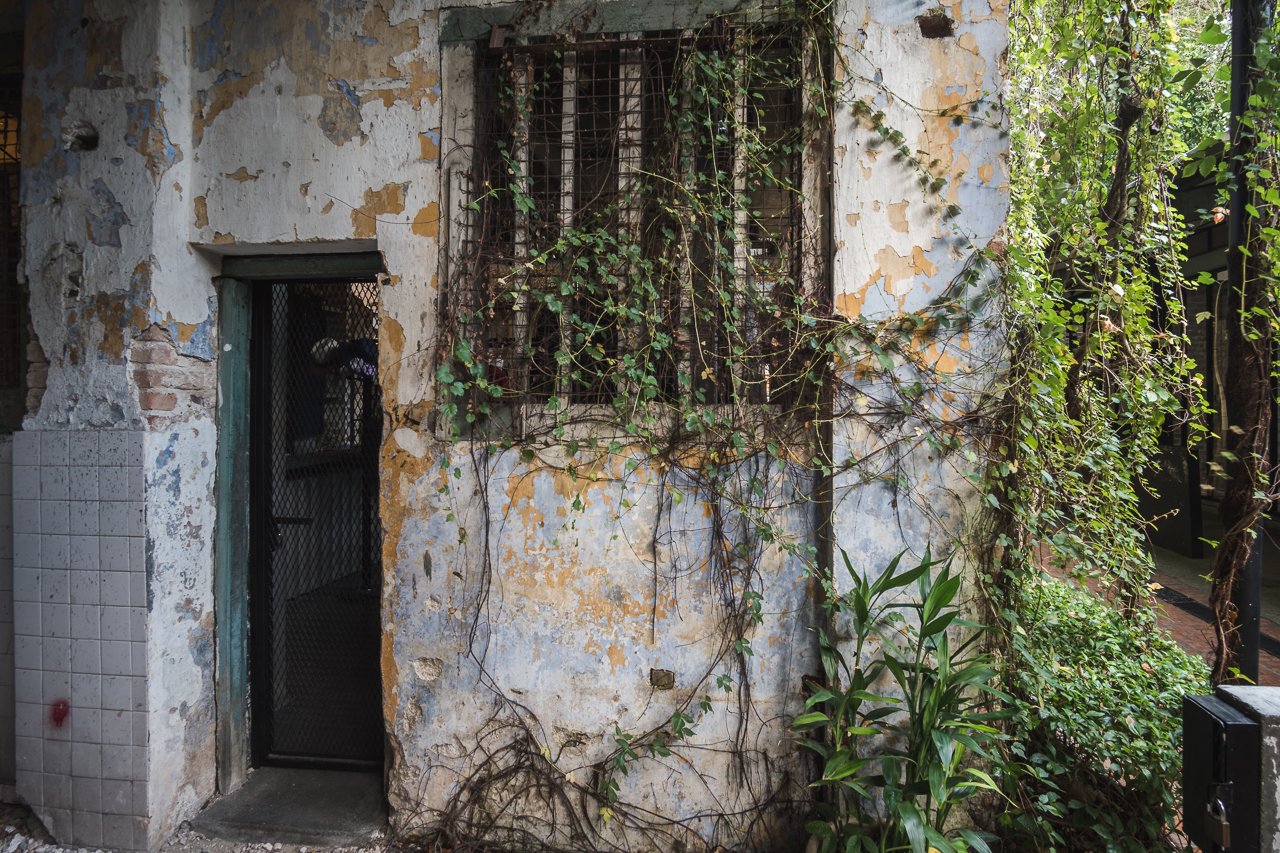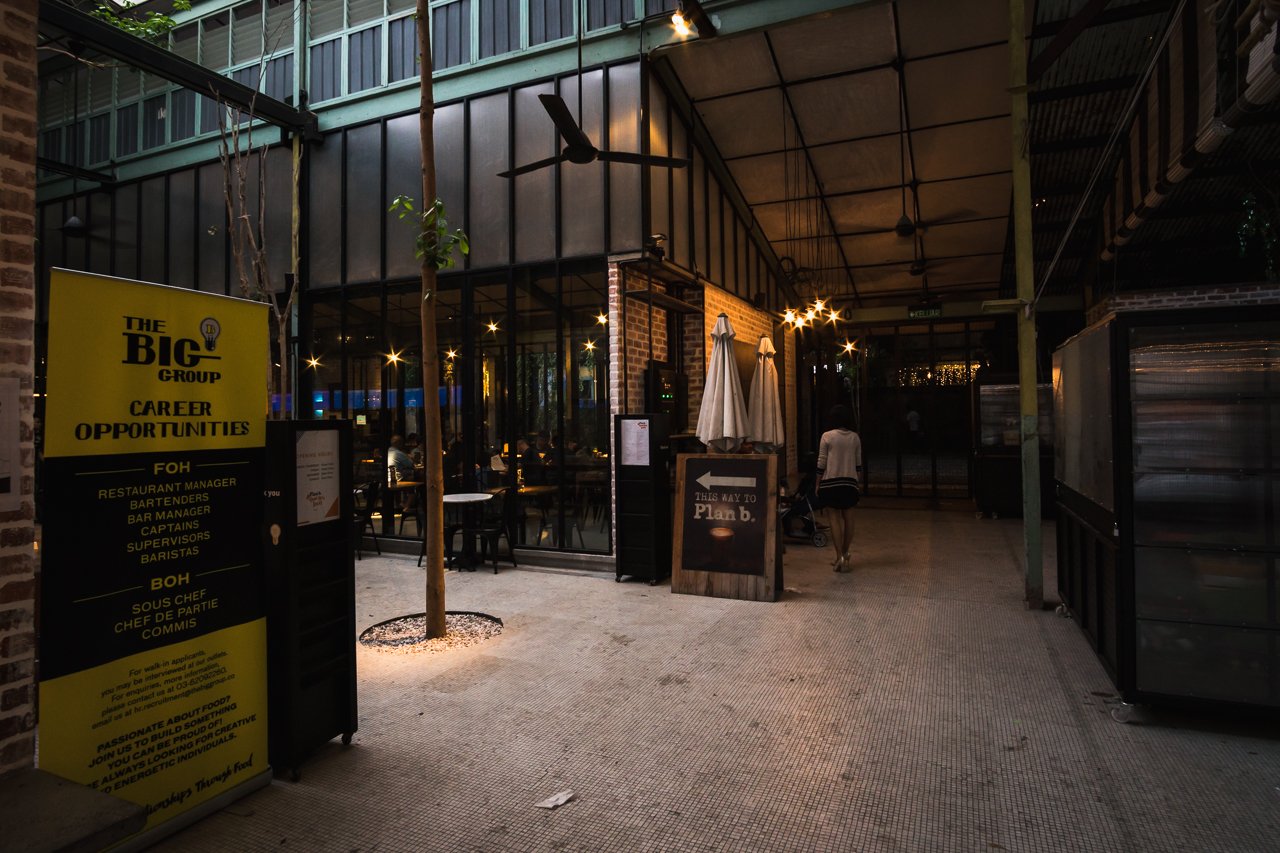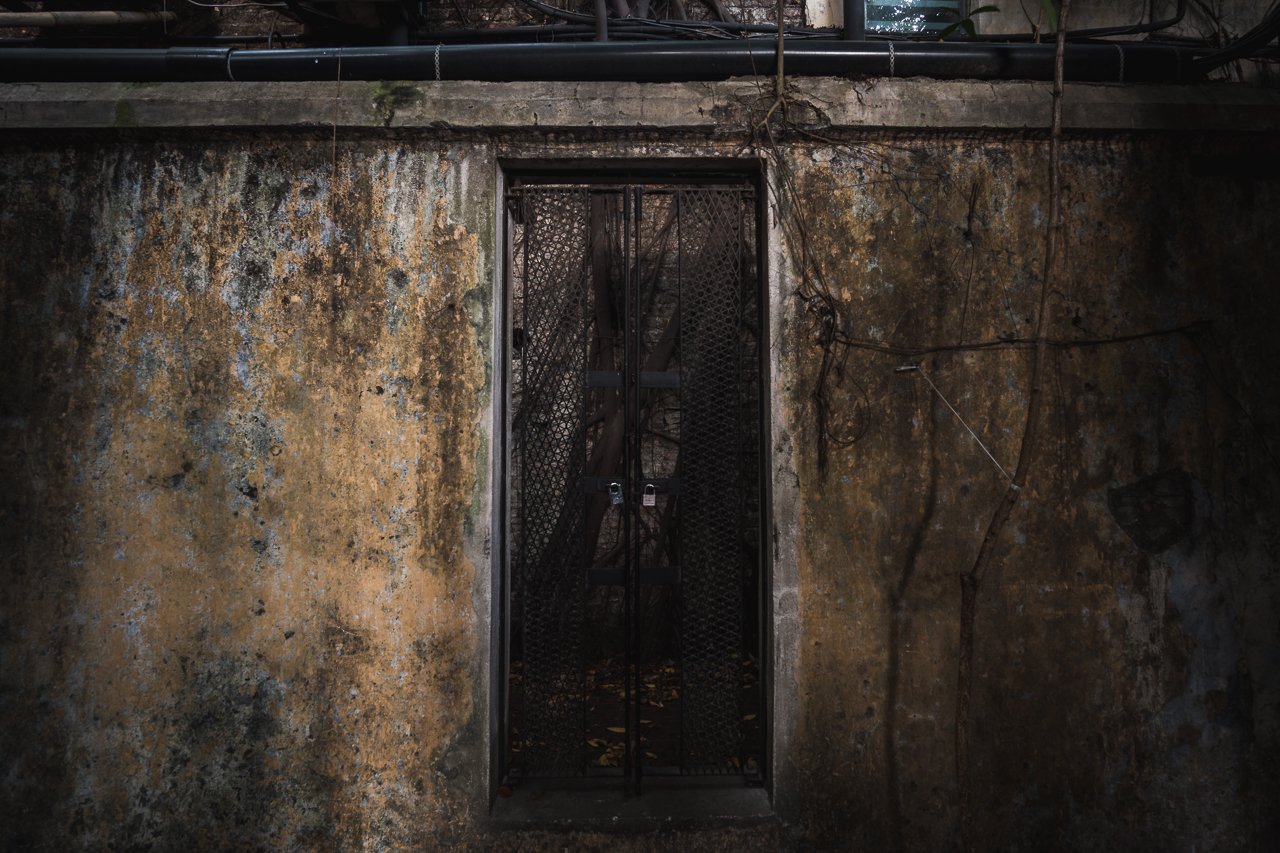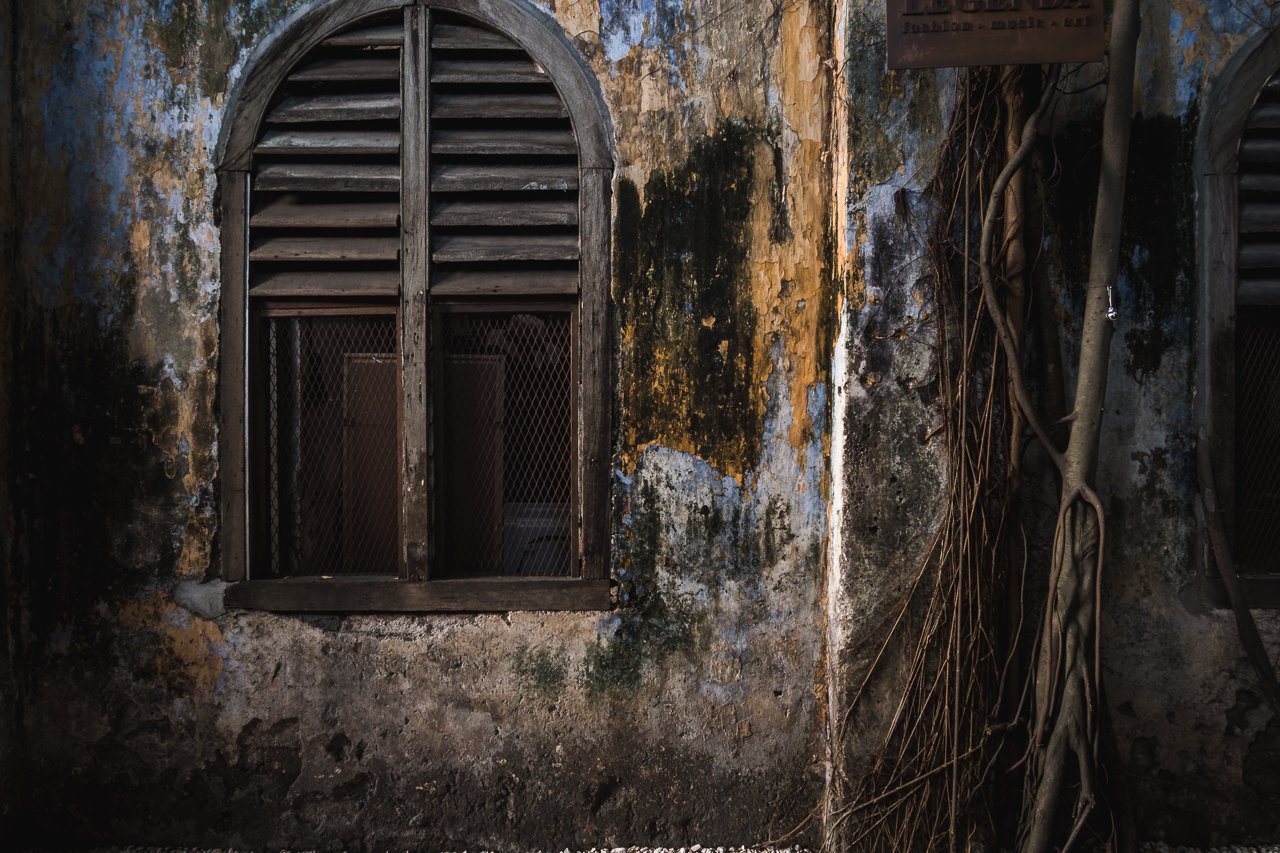 The location is a legit sweet spot. It's on the heritage trail, just next to the very famous Concubine Lane. This is the tourist hot spot. Easy access, famous attractions within walking distance, and 5 minutes walk to Ipoh Railway Station.
Easy Access For Food. Surrounded by restaurants such as Ipoh Kong Heng Restaurant (their very own), Thean Chun, Lou Wong, Plan b, etc. Read our Ipoh Culinary Journal to see more of these restaurants.
We love the breakfast we had at Kong Heng, though…
Elevator. For you who carry big cases, like for the entire family.
Straight forward shower. I don't know should I put this point at pros or cons. I might like it, you know… Or probably I should not say it. Yes, you can see your spouse or roommate taking shower or shitting. There!
Cleanliness. It might be old but it's not dirty at all. In fact, it's surely cleaner than our previous hotel, Le Metrotel. Which quite blow our mind. It's pretty important for us to have a clean room. This hotel nails it.
Cons
Privacy. The first thing we notice, privacy should not be your primary concern if you're staying here. We literally can hear pretty clear guests going through the room alley when accessing their room. I can hear the guy next to our room taking shower. I can hear this and that. You get the idea…

We whisper or talk at about 20-30% of our normal voice, literally. Just to be clear, for you guys who plan to do a 'pleasure night' with your spouse, you should be very silent or you just have to accept the 'unofficial one-night-stand roommate' separated only by a gypsum board, wooden floor, and old concrete. Who knows you're adrenaline junkie, right? #IFYWIM
No noisy chat whatsoever, no sex, no sh*t… Please be considerate to other guests.
Cool VS Creepy. Although it looks cool with all the old feels and authenticity it preserves as a part of an old heritage building in this Ipoh Old Town, it surely looks quite creepy at night. The neighborhood going really quiet pretty fast at around 6 or 7 p.m. Even creepier when Plan b close.
The lighting is kept to a minimum to preserve that old feeling of the building. It's on purpose but creepy af. We're not even trying to open the window because there's this big tree just by our window, who knows what might jump in from that tree, right?
I had a nightmare. It's an old granny kinda standing at the corner of the room at my bedside. She looks like almost those granny witches we saw on TV, crook-backed, long curvy nose, white hair, and dark eyes. She's staring at me for quite a long time before she made the move walking towards the door and left me with one last 'meaningful' look. Sh*t! The question is, was it really only a dream? Or…. F**k!
The Hassle of The Padlock. Going in and out with the access given was really not convenient. Convenience is not something you would seek here anyway. One key for one guest (room); you go to your room through the same access, the stairs. So with other guests.
If you open the lock at the stairs, you have to get in, lock it back, then you can pull out your key from the padlock. It's just not as usual as hotels we're all used to. Oh, the feeling of an access card. Going to the pool (if you're staying at the non-pool area), kinda pain in the ass.
Imagine going out from your room to the pool: Lock the room, open the access padlock at the stairs, close and lock the padlock again, to the pool, open the padlock at the stairs, close and lock it again, finish swimming, then……… until you get to your room. That's 11 times you encounter padlock! Dang, you better be sherlock holmes with his trick.

Security. I don't know about other guests, but I'm pretty concerned about the safety of my belongings when I leave my room. I mean, it's only padlocked. Plus, the window also from wood and the window lock looks pretty fragile. However, nothing happened with us or our belonging.
Quite Pricey. Considering their convenience, facility, and comfort. I guess you pay more for the 'heritage' branded to it rather than the value of your stay. Room amenities, not even mineral water exist. But there's a slipper, though.

---
Room rates start from RM 80 (single bed) up to RM 800 (Family).
Ours RM 220 for a standard room.
Book here:
---
Wi-fi kinda sucks. Barely not working. When it works, the loading time was like forever to load a simple google map page. It's better to use your mobile data, way better. Here's a connection test.

Conclusion
Though it might be a unique experience for you who seek 'different' sensation, we seriously think that this is not for everybody. Not for tourists in general. Carefully weigh your decision when you want to book this place, especially if you're with family (even worse children).

Unless you're an adventurous family, this might be a different case. Best for young people going with friends. I will definitely say Sekeping Kong Heng worth to try. We love it. At least, try for 1 night, just to know how it feels.

More than 1 night? I don't know. For us, we might just stay next to Sekeping Kong Heng, the Container Capsule Hotel (only RM 50 / night!). Other hotel reviews coming next! Stay tuned!
By the way, this is some other 'beauty shot' that we play around with during our stay. We really took a lot of pictures here. Beware of some weird sh*t you're gonna see. 😂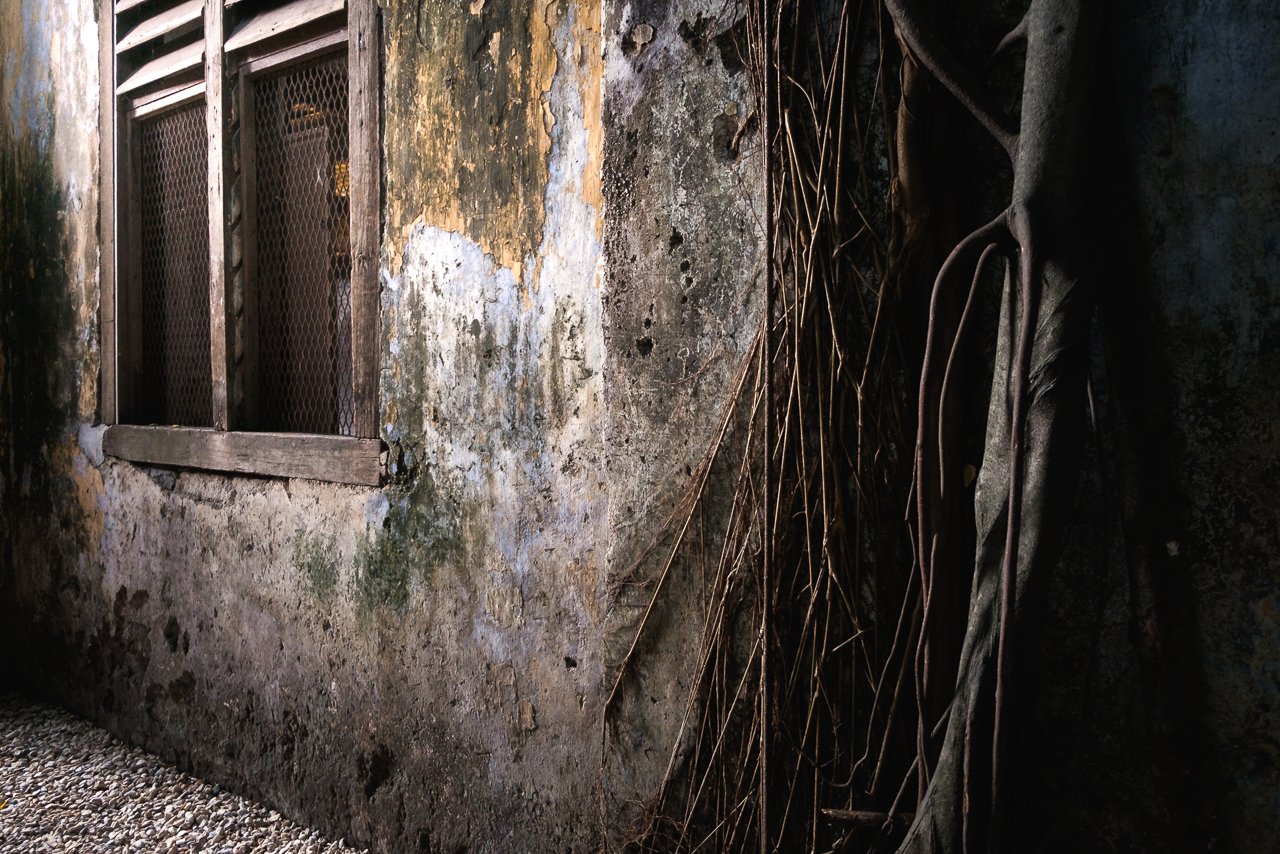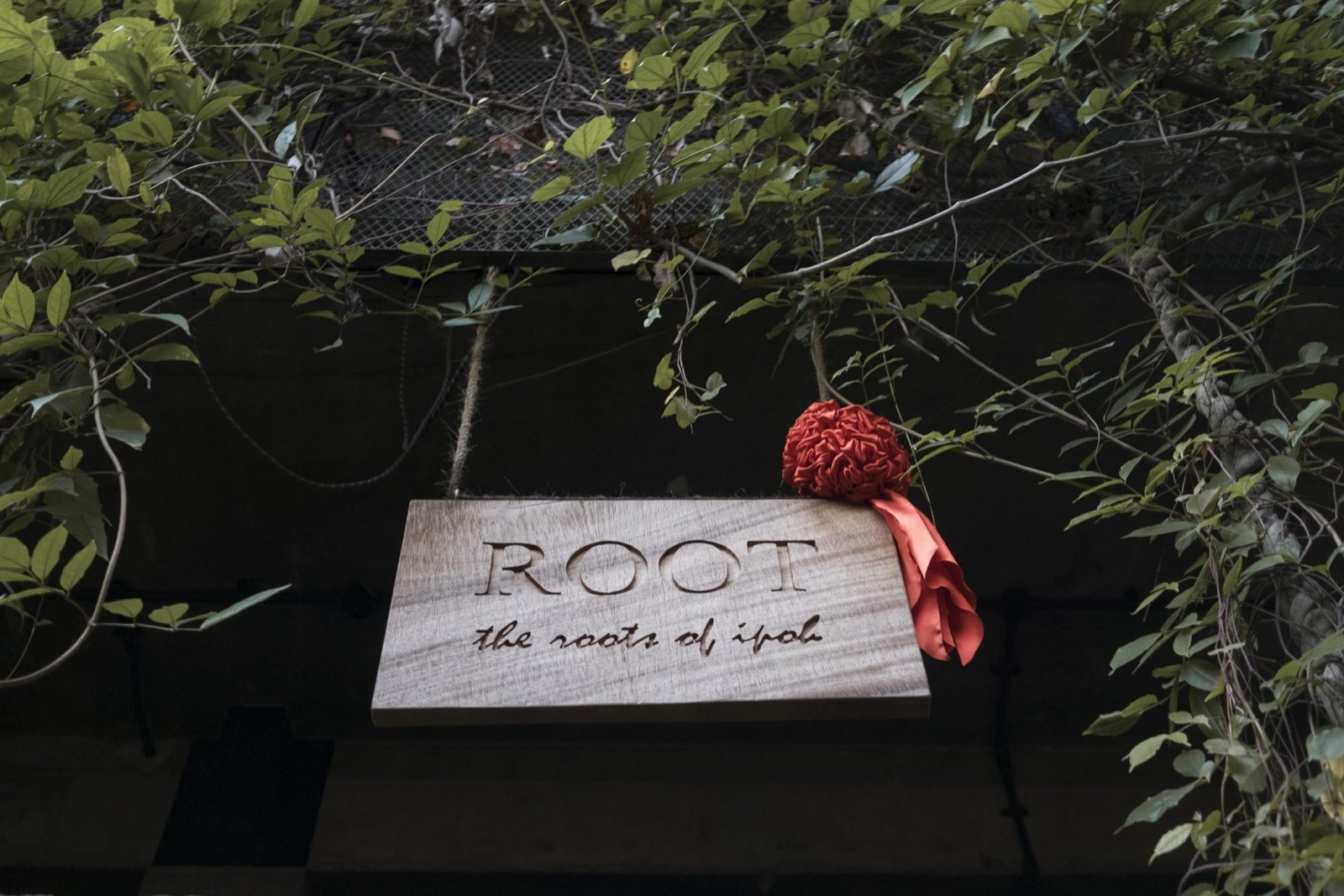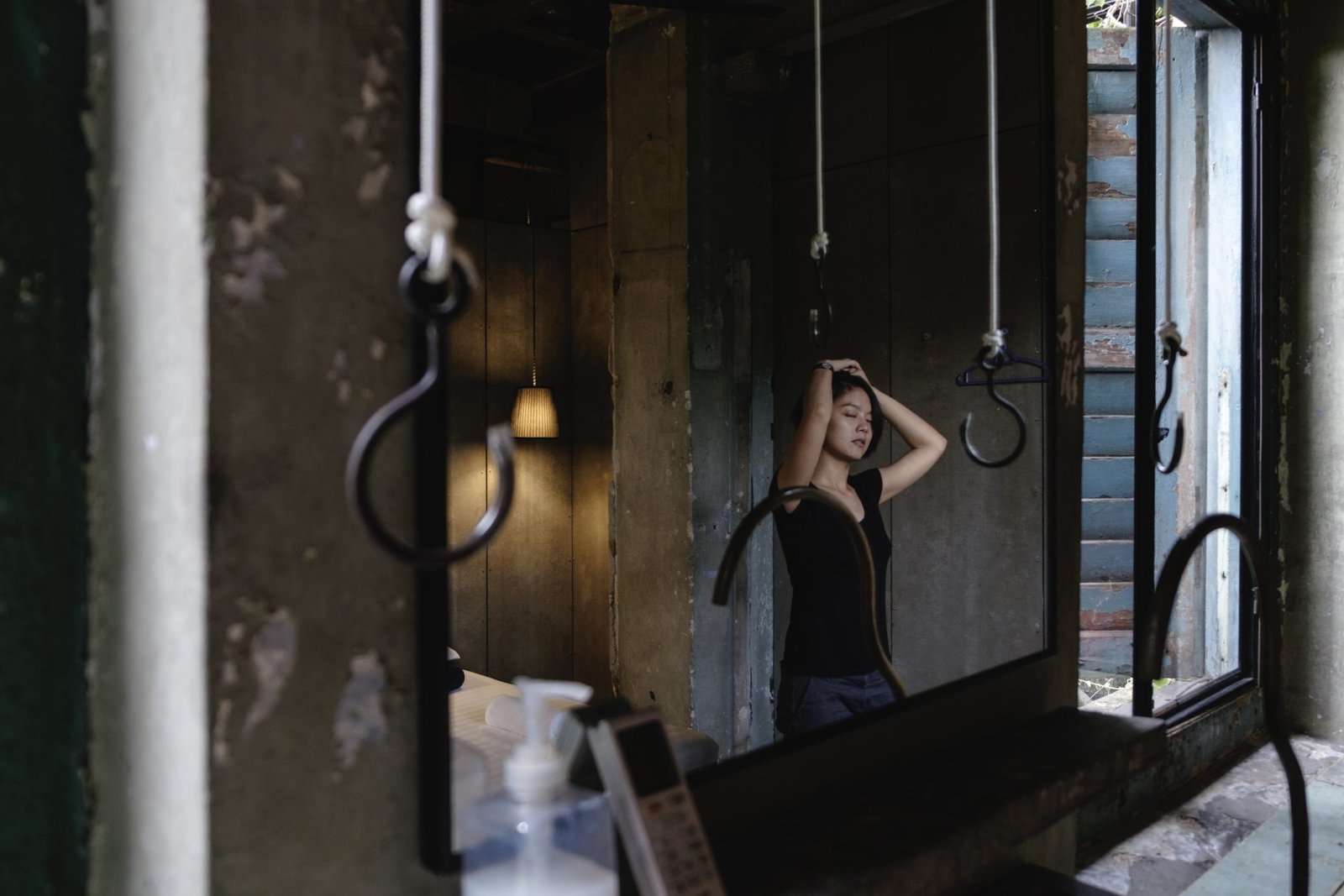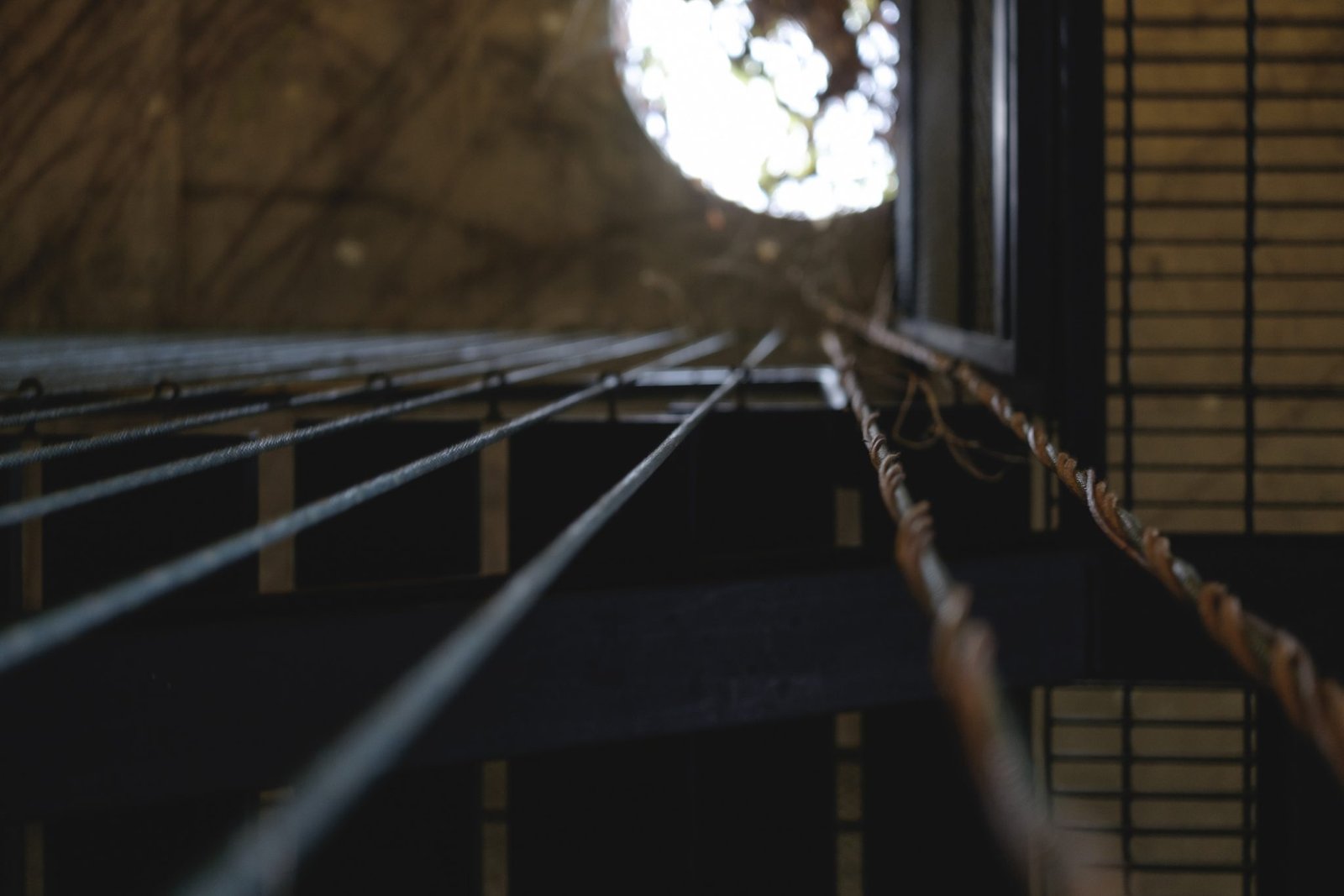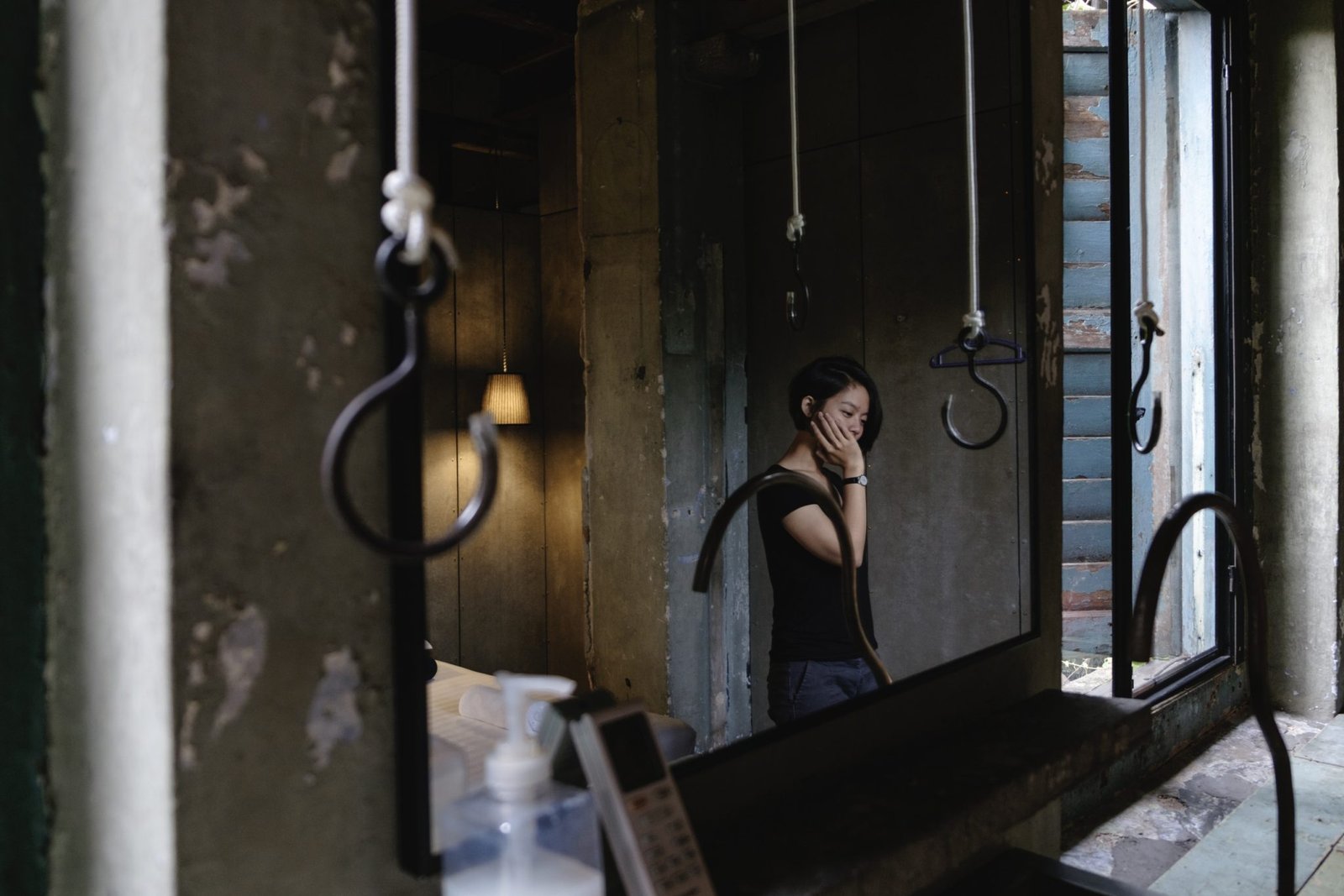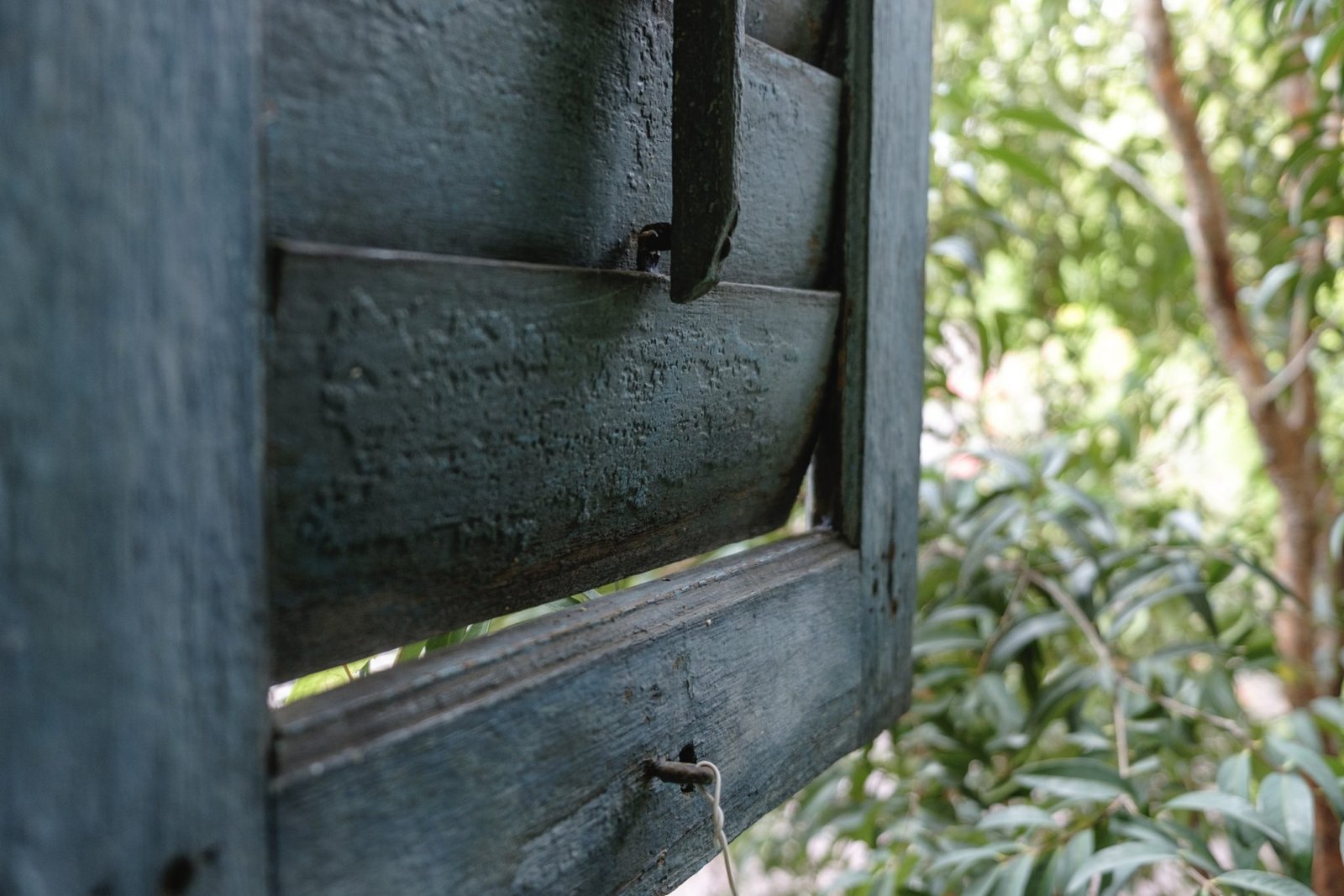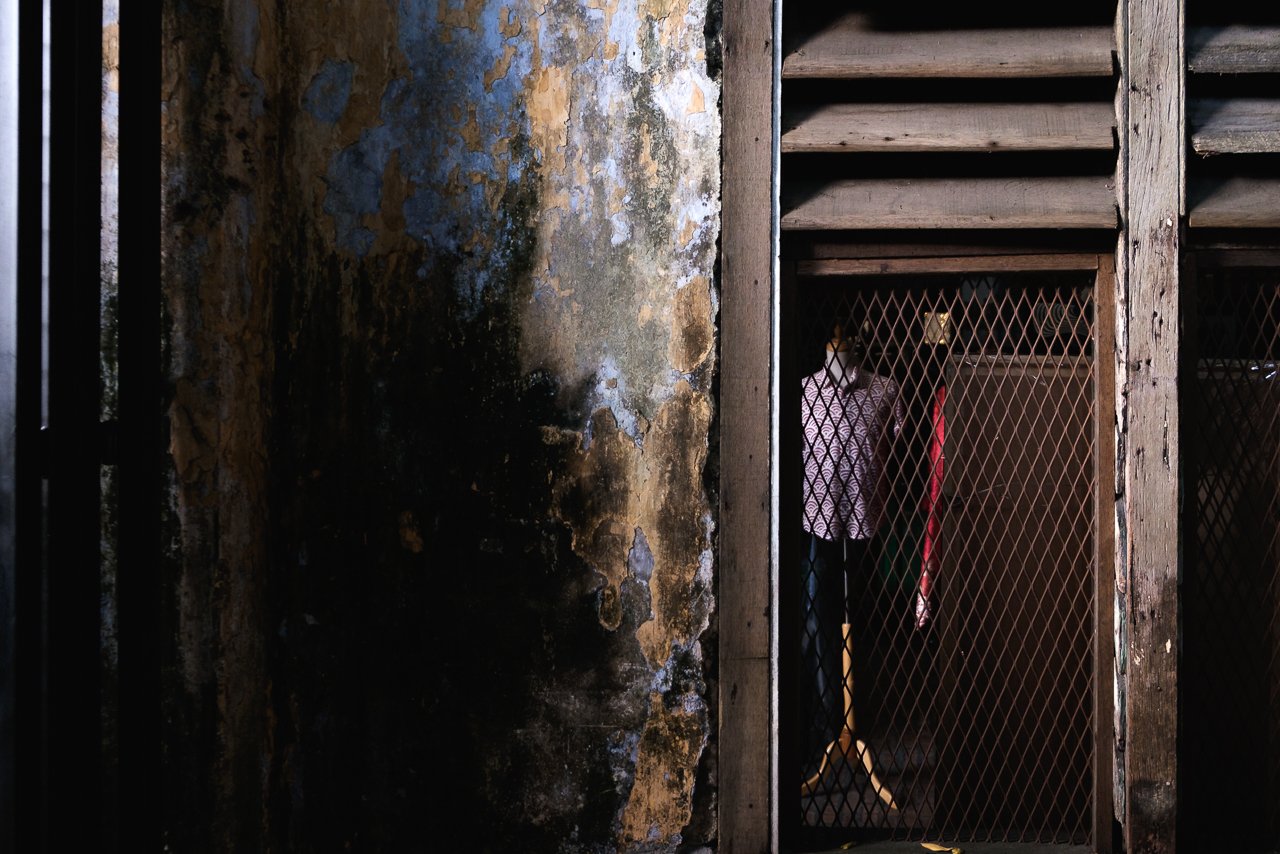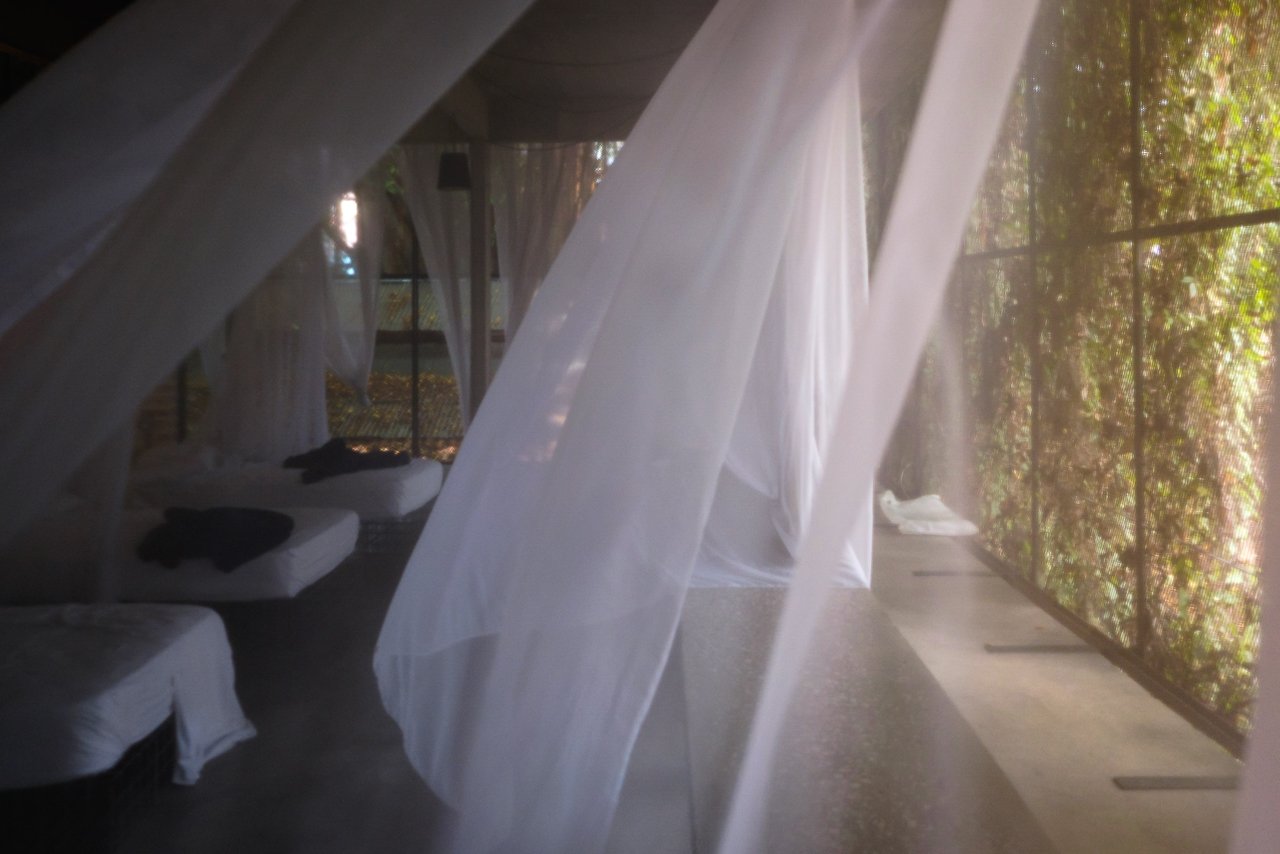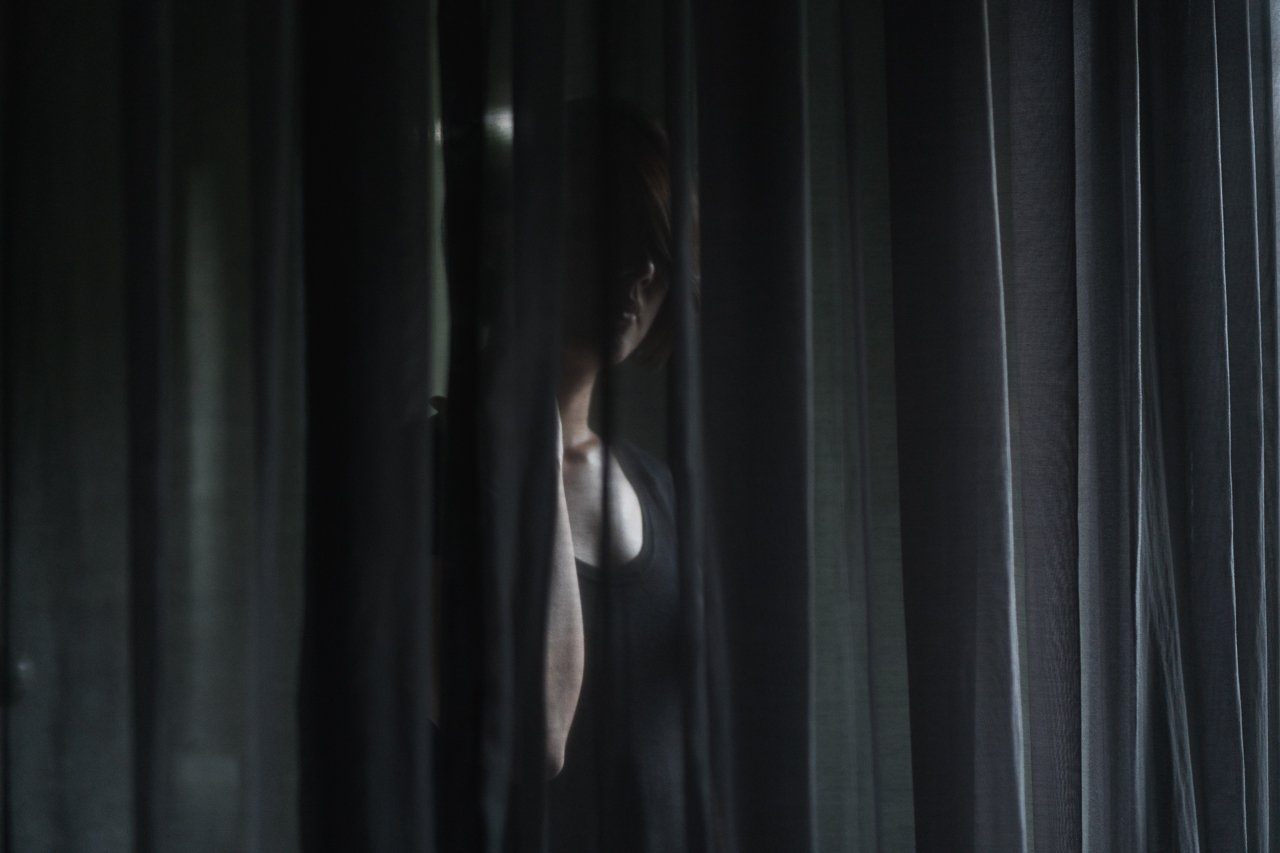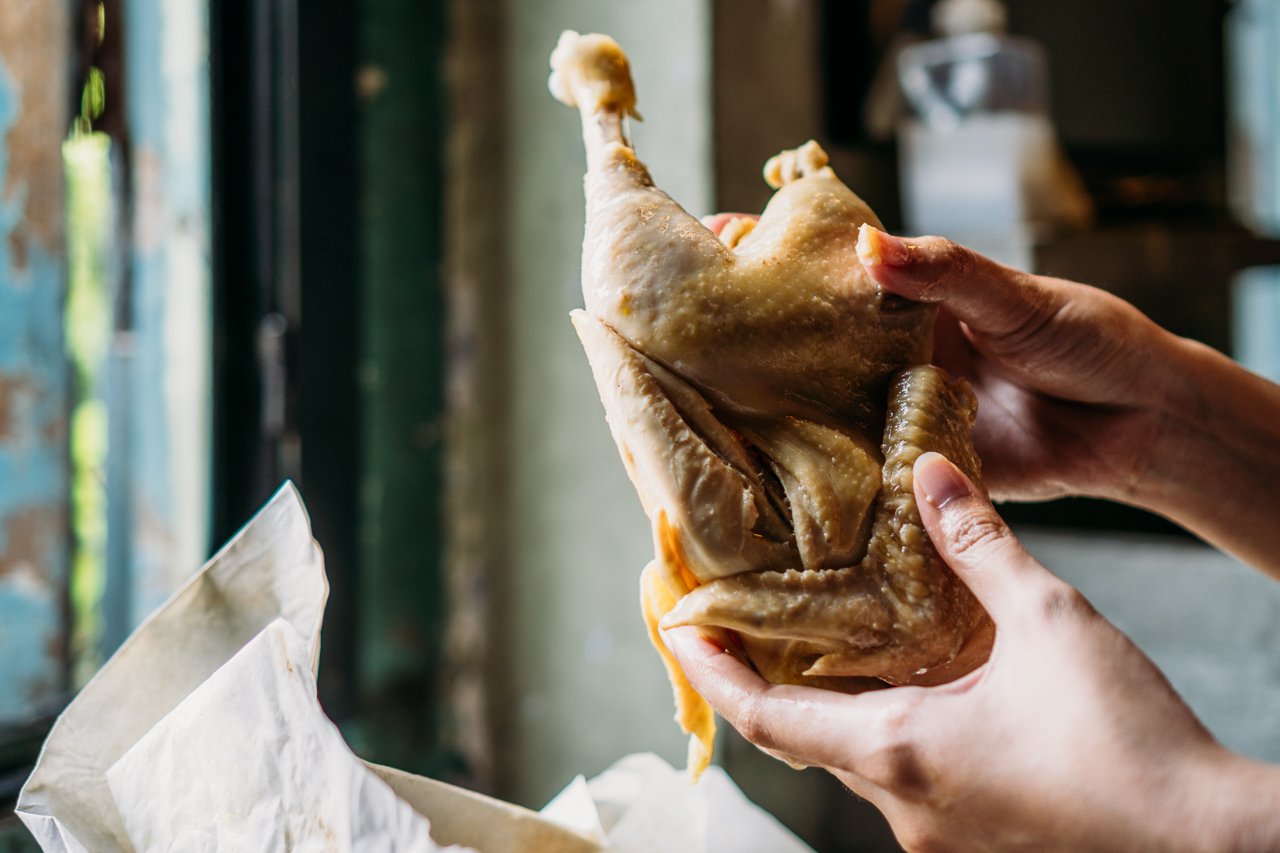 ---
SPONSORED
Thanks for reading! Check these links below if you want to get some deals on your next trips, as well as we will get something in return to keep us on track.
---
This is the map showing all the places we've been as well as those we canceled to visit due to our traveling time. Hope it's useful.